7 Best Places to Live in Arizona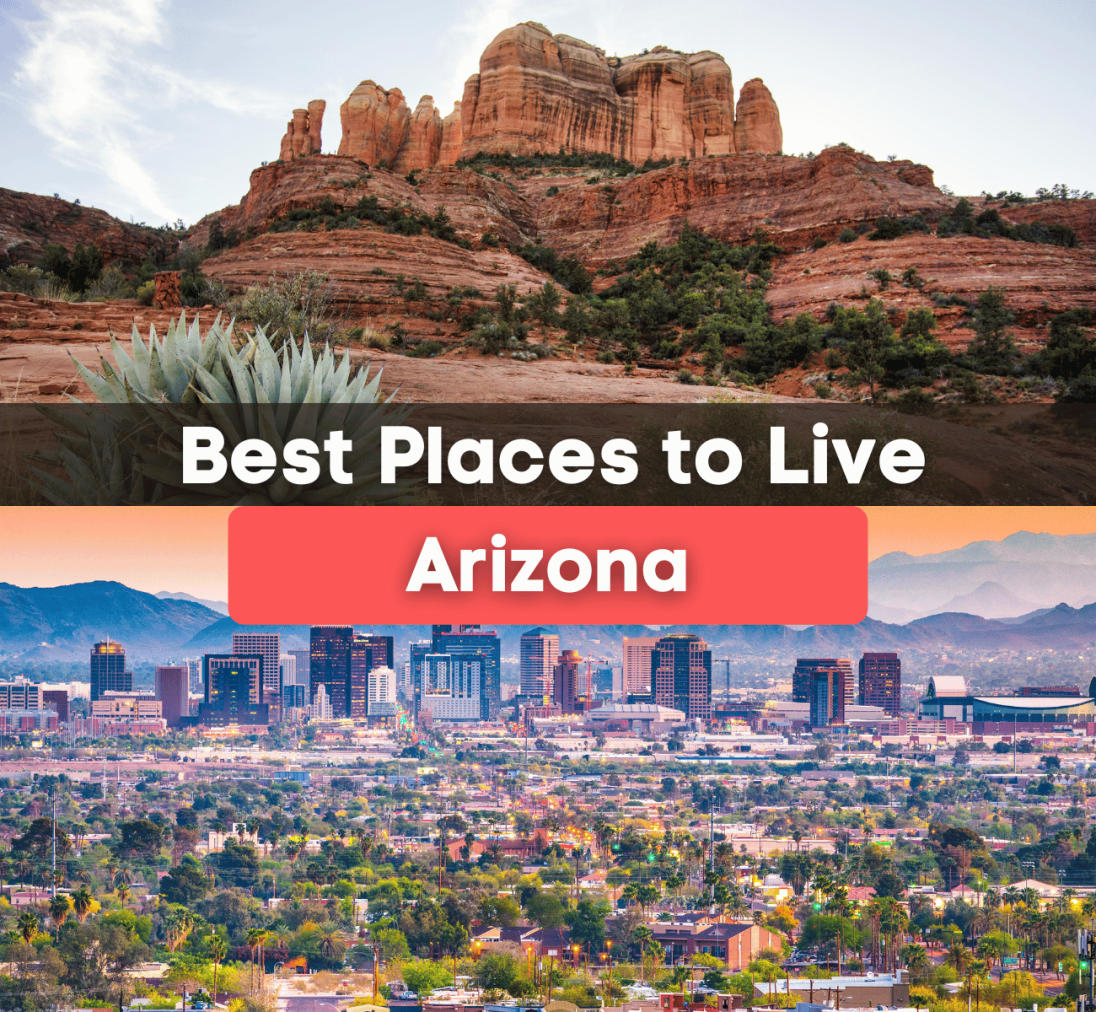 Best Places to Live in Arizona
What are the Best Cities to Live in the state of Arizona? 
The southwestern state of Arizona is a great place to live, known for having a low cost of living and an affordable housing market. A great place to settle down for young professionals and families and a peaceful state to retire in, Arizona attracts people from all backgrounds to the area.
Arizona is considered one of the most beautiful places in the United States for its sandstone canyons and expansive deserts. It is full of natural wonders that inspire a sense of adventure.
If you are moving to Arizona, you probably wonder what part of Arizona is best to live in. Full of many fantastic cities with their attractions and opportunities, there is no right or wrong answer when picking an Arizona city to live in.
Whether you are looking for the best and safest place to live in Arizona or are weighing your options between where you should and should not live in Arizona, this moving guide was created to help you figure out where you belong in The Grand Canyon State.
To narrow your city search, read more about the seven Best Places to Live in Arizona!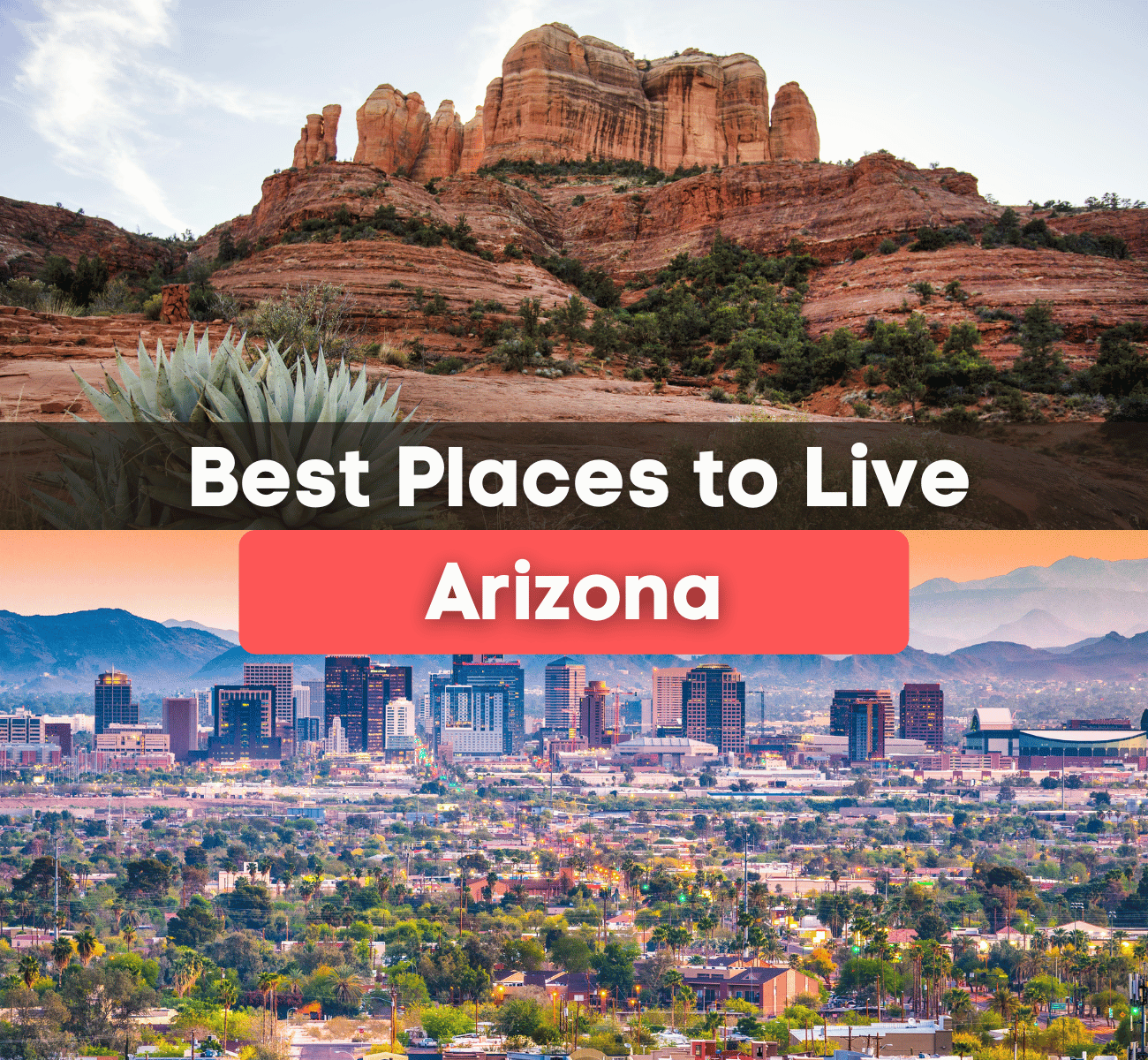 Phoenix
Home to a growing population of over 1.6 million people, Phoenix is the capital city of Arizona and is perhaps one of the most recognizable cities in the state for its high-end spa resorts and first-class golf courses.
Located in the south-central part of Arizona, Phoenix is only about 120 miles from the Mexican border and is just over a five-and-a-half-hour drive to Los Angeles.
Since the name Phoenix symbolizes immortality and resurrection after death, the city was given its name when it rose from a former civilization that its founders discovered.
Due to the city's business-friendly atmosphere and numerous job opportunities, many young professionals are deciding to move to Phoenix, making it one of the fastest-growing cities in the country.
Not only is Pheonix an excellent place to live, but it is most known for its cool hot-air balloon rides over the city, excellent southwestern restaurants, vibrant nightlife, year-round sunny weather, and many parks and cultural activities.
While the summers in Phoenix may be sweltering and dust storms are common, especially between June and September, the city is quite an enjoyable place to live, with many things to do.
Local Favorites:
University of Phoenix: This private for-profit university was founded in 1976 and offered online and in-person learning opportunities.
Desert Botanical Garden: This 140-acre botanical garden is home to more than 50,000 plants adapted to desert conditions.
Phoenix Art Museum: Admire both permanent and temporary exhibitions. This museum usually offers free admission on Wednesdays.
Camelback Mountain: A prominent landmark in Phoenix, this is a popular location for hiking and rock climbing.
Papago Park: Once a reservation for an indigenous tribe, this park is just minutes from downtown and offers hiking trails, recreational facilities, and beautiful views.
Scottsdale
Located just outside the capital city of Phoenix lies the thriving city of Scottsdale. On the eastern side of Maricopa County, Scottsdale is considered part of the Phoenix metropolitan area. It is a popular destination for young professionals looking to jumpstart their careers and families wanting to settle down.
Best known as "The World's Finest Golf Destination," Scottsdale is full of luxury resorts that bring in thousands of visitors annually for 330 days of sunshine and picturesque desert landscaping.
Also considered one of the wealthiest cities in Arizona, it is no surprise that many professional athletes and celebrities have made Scottsdale home, including swimmer Micheal Phelps.
With a median household income of $88,213, many multi-million dollar homes can be found here as well as upscale restaurants, luxury boutiques, and other sought-after amenities.
Scottsdale has a lower crime rate than Phoenix, which is part of the draw to the area, and the city has become a popular vacation destination for its chic galleries and trendy nightlife.
Local Favorites:
Taliesin West: This was the former home of famous architect Frank Lloyd Wright until he died in 1959. Now open for tours to learn about his life and architecture.
Scottsdale Museum of Contemporary Art: View exhibits of modern works in four galleries.
Butterfly Wonderland: This interactive atrium is filled with many butterflies and reptiles.
Hole in the Rock: Located in Papago Park, this rock formation is a must-visit spot to see the sunrise.
Troon North Golf Club: Featuring two scenic golf courses in the desert and a fabulous restaurant.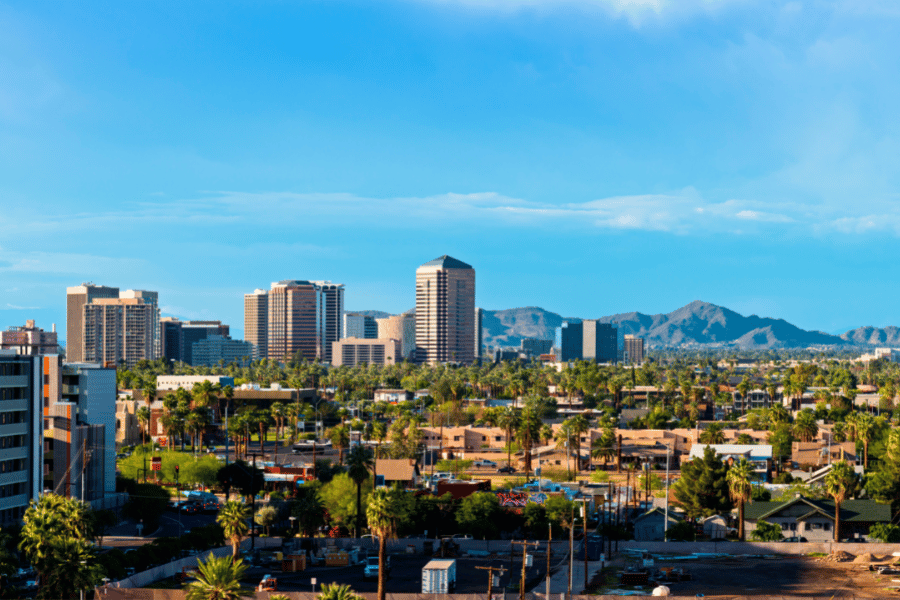 Sedona
Sedona is a unique city most recognized for its majestic red rocks and evergreens.
Home to a population of 10,322 residents, Sedona is a smaller city in Arizona that is beloved for its two state parks, four wilderness areas, and two million acres of protected national forest.
Welcoming many visitors throughout the year, the best time to visit Sedona is between March and May when the temperatures are warm.
Located close to Flagstaff and almost a two-hour drive from Phoenix, Sedona is an excellent place to live for retirees and families due to its warm temperatures and amazing scenery.
Often regarded as a spiritual mecca and center of all things metaphysical, thousands of healers, artists, yogis, and creative minds travel to Sedona to seek the unique therapeutic properties of its famous red rocks, which are said to have inspirational and regenerative effects through its multiple energy vortexes throughout the city.
Featuring many hiking trails just off the beaten path and numerous famous tourist attractions, Sedona is a magical place and a fantastic spot to call home.
Local Favorites:
Chapel of the Holy Cross: This Roman Catholic Church was built into the rocks and is a beautiful place to worship.
Tlaquepaque Arts and Shopping Center: This landmark is well-known for its architecture and cute artisanal shops, galleries, and restaurants.
Cathedral Rock Trail: This 1.4-mile hike is steep, but it's worth it once you get to the top.
Oak Creek Canyon: Hike this river gorge for beautiful views and water access.
Airport Mesa: This scenic hiking trail is a fantastic spot to watch the sunset and admire city views.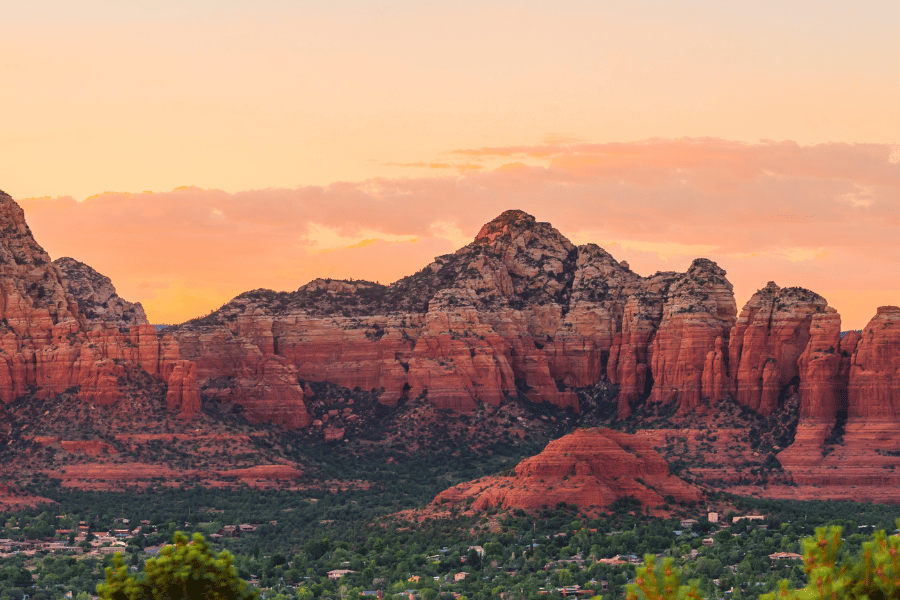 Flagstaff
Best known for its breathtaking canyons, mountains, and ponderosa pine forests, the city of Flagstaff sits 6,909 feet above sea level. It is home to a population of over 72,402 residents.
Located within an hour's drive to Sedona, Flagstaff is in a great location and tends to be directed towards a younger population due to the diverse nightlife and educational opportunities seen through the city's Northern Arizona University.
Considered to be one of the most expensive cities in Arizona and among the most expensive cities in the country, more than 86% of residents are employed in white-collar jobs earning an individual median income of $58,748 annually.
Since Flagstaff is found in the north-central part of Arizona, the city tends to be colder than other areas in the state and can receive up to 101 inches of snow annually. Due to this significant snowfall, it is no surprise that Flagstaff has multiple ski resorts that bring many visitors to the area.
Local Favorites:
Walnut Canyon National Monument: These ancient ruins were constructed from 1100 to 1250 AD and are an excellent spot to walk around.
Arizona Snowbowl: This popular ski resort has reasonable season pass prices and is a must-visit for skiing and snowboarding.
Lowell Observatory: This astronomical facility is a fantastic place to visit with the family to learn about the stars and to look through telescopes.
Sunset Crater: The youngest volcano near the San Francisco Peaks mountain range is found within the Sunset Crater National Monument.
Wupatki National Monument: This preserved National Monument is a Native American archeological site and is an exciting place to visit.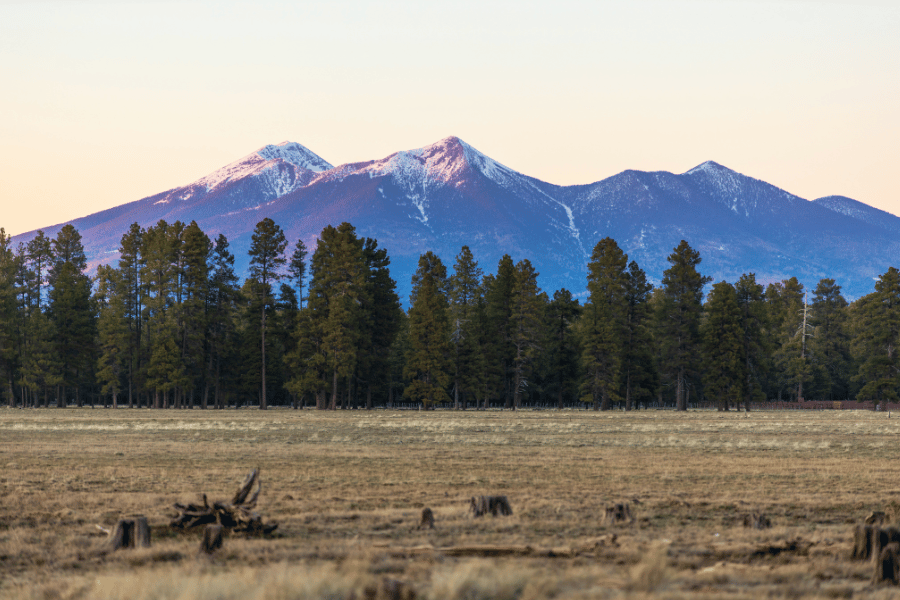 Chandler
Located southeast of Phoenix lies the city of Chandler in Maricopa County. With a growing population of over 252,692 people, Chandler is an excellent place to live that offers its residents a dense suburban way of life.
Considered a suburb of Phoenix, Chandler is often given a bad reputation for being a boring city, but that is further from the truth. Home to many cozy coffee shops, cool natural areas, museums, and top-rated restaurants, Chandler is a safe area where most residents own their homes.
With a high walkability score, numerous public art displays, and plenty of areas to hang out with the family, Chandler is an excellent place to build strong foundations outside the Pheonix city lines.
Local Favorites:
Arizona Railway Museum: Learn about the history of Arizona railroads and how they connected the Southwest to the rest of the country.
Chandler Museum: This cultural museum features six to eight yearly exhibits focused on culture, art, and history.
Makutu's Island: This tropical-themed play center is a popular spot to bring your kids. We are featuring an arcade area, slides, and tunnels.
Hohokam Pima National Monument: This ancient village was once inhabited by the Hohokam people between 300 BCE and 1200 CE.
Desert Breeze Park: This community park features a train ride, a lake for fishing, and athletic fields.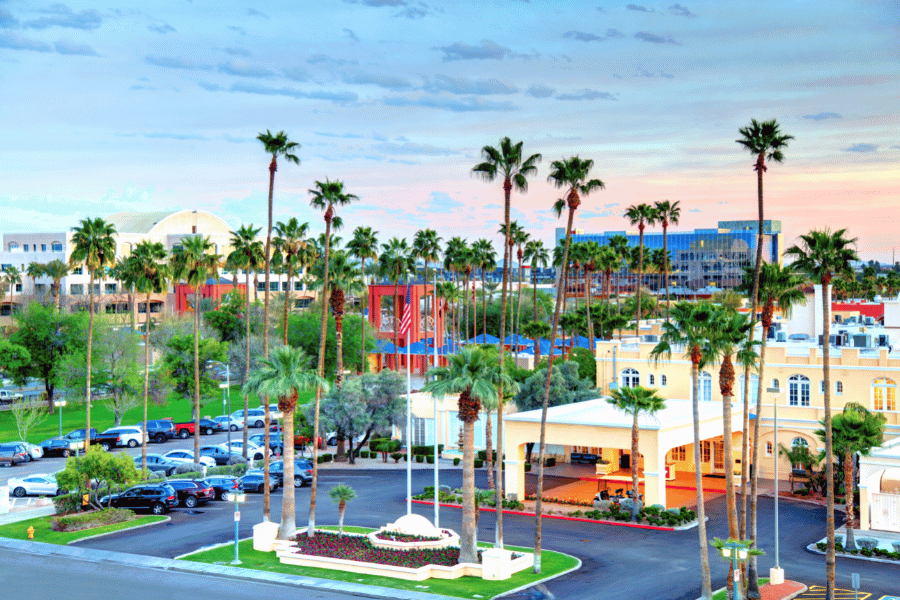 Gilbert
Consistently ranked as one of the best places to live in Arizona, the Maricopa County town of Gilbert is located just southwest of Phoenix and is considered part of the greater Phoenix metropolitan area.
What was once a Mormon farming community nicknamed the "Hay Shipping Capital of the World" has since turned into the fifth-largest municipality in Arizona.
Named one of Arizona's most prosperous cities, many young professionals and families are moving to Gilbert for abundant job opportunities, a high-quality education system, and a great real estate market.
Local Favorites:
Golfland Sunsplash: Featuring a lazy river, waterslides, a wave pool, bumper boats, laser tag, and go-karts.
Riparian Preserve at Water Ranch: This beautiful park is 110 acres and features 70 acres of water basins with walking trails, gardens, and an observatory.
San Tan Mountain Regional Park: This desert park covers 10,000 acres and is an excellent place to hike, bike, or ride horseback.
Freestone Park: Featuring a playground, athletic fields, batting cages, and fishing areas.
Cosmo Dog Park: This lakeside dog park is the best place in Gilbert to bring your furry friends for playtime.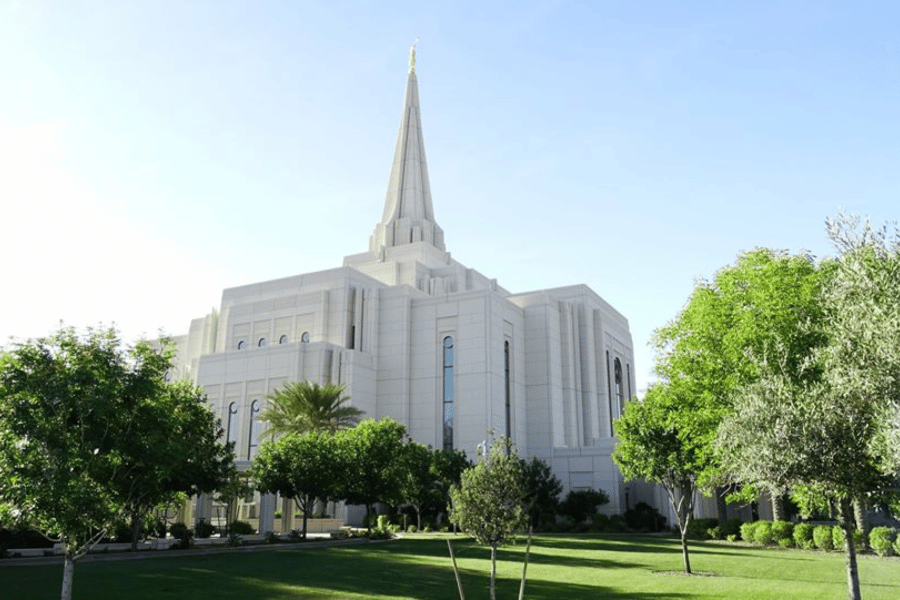 Tempe
Tempe is located just east of Phoenix and is best known for its annual events, including the Tempe Festival of the Arts, concerts, and comedy shows.
Tempe is not only an affordable place to live within the Phoenix metropolitan area, but plenty of housing available will meet any budget.
Definitely worth the visit if not for the move; Tempe is a go-spot for young professionals, families, and college students. With a walkable Downtown and access to some of the best restaurants in Arizona, Tempe offers its residents a more youthful and hip vibe due to its proximity to Arizona State University. 
Local Favorites:
Phoenix Zoo: Home to 1,200 animals, this is a go-to spot for families.
Pueblo Grande Museum: This pre-Columbian archaeological site is fantastic to walk around and admire history.
ASU Art Museum: This Arizona State Art Museum is home to 12,000 works of art in its permanent collection.
Casino Arizona: This local casino features more than 100,000 square feet of gaming space.
Tempe Beach Park: Offering paddle boat rentals, this is an excellent spot to hang out by the water and soak up the sun.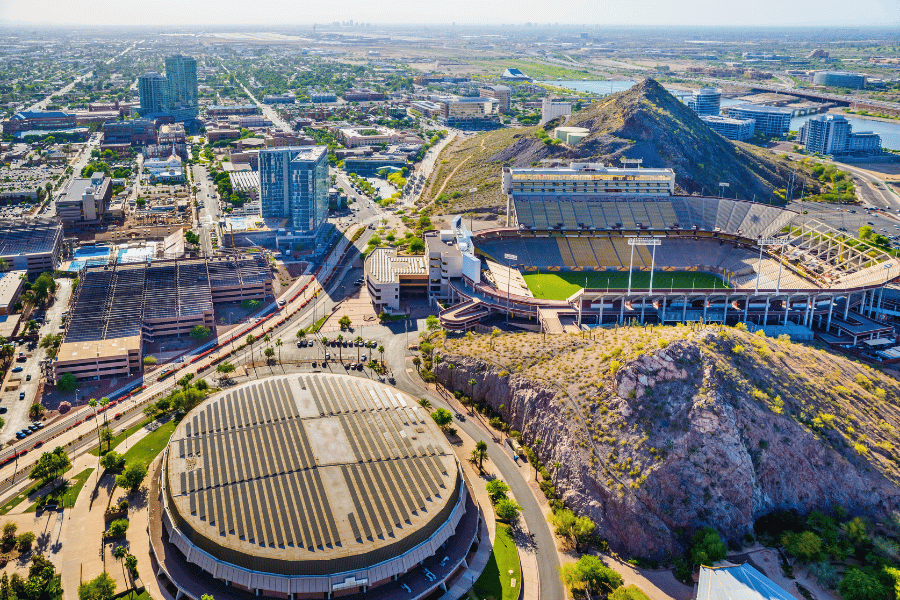 Best Places to Live in Arizona - The Bottom Line
Whether you want to live in the state's capital of Phoenix, near the red rocks of Sedona, or close to the ponderosa pines in Flagstaff, Arizona is full of amazing cities with unique offerings and communities.
While choosing the best place to live in Arizona that fits your wants and needs may be challenging, this guide has provided insight into where you may want to call home.
Once you have figured out where you want to live in Arizona, please get in touch with one of our knowledgeable Realty Specialists to help you through the home-buying process in your chosen city. Contact us today!
Make sure to check out our moving to Chandler, moving to Gilbert, moving to Tucson, moving to Mesa, and moving to Tempe area guides for more information! 

Find your new home
Search real estate and homes for sale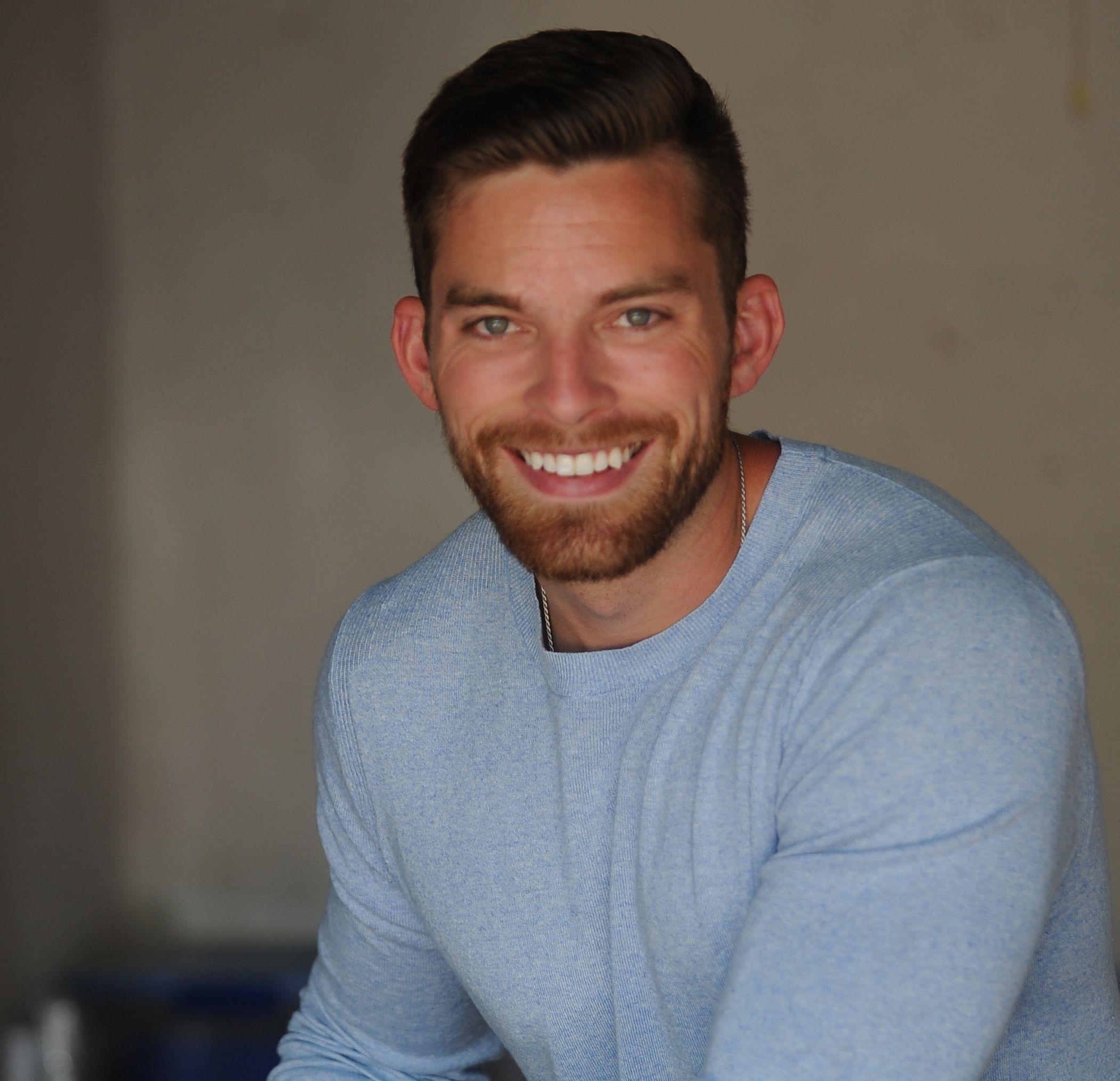 Ryan Fitzgerald
Hi there! My name is Ryan Fitzgerald, and I am a REALTOR®. My goal is to help you learn more about real estate through our Real Estate Blog! Hopefully, you enjoyed the above blog post and it found a way to provide help or value to you. When you're ready to buy or sell a home of your own let us know here. Please feel free to join the conversation by dropping us a comment below.