5 Best Neighborhoods in Ocean City, NJ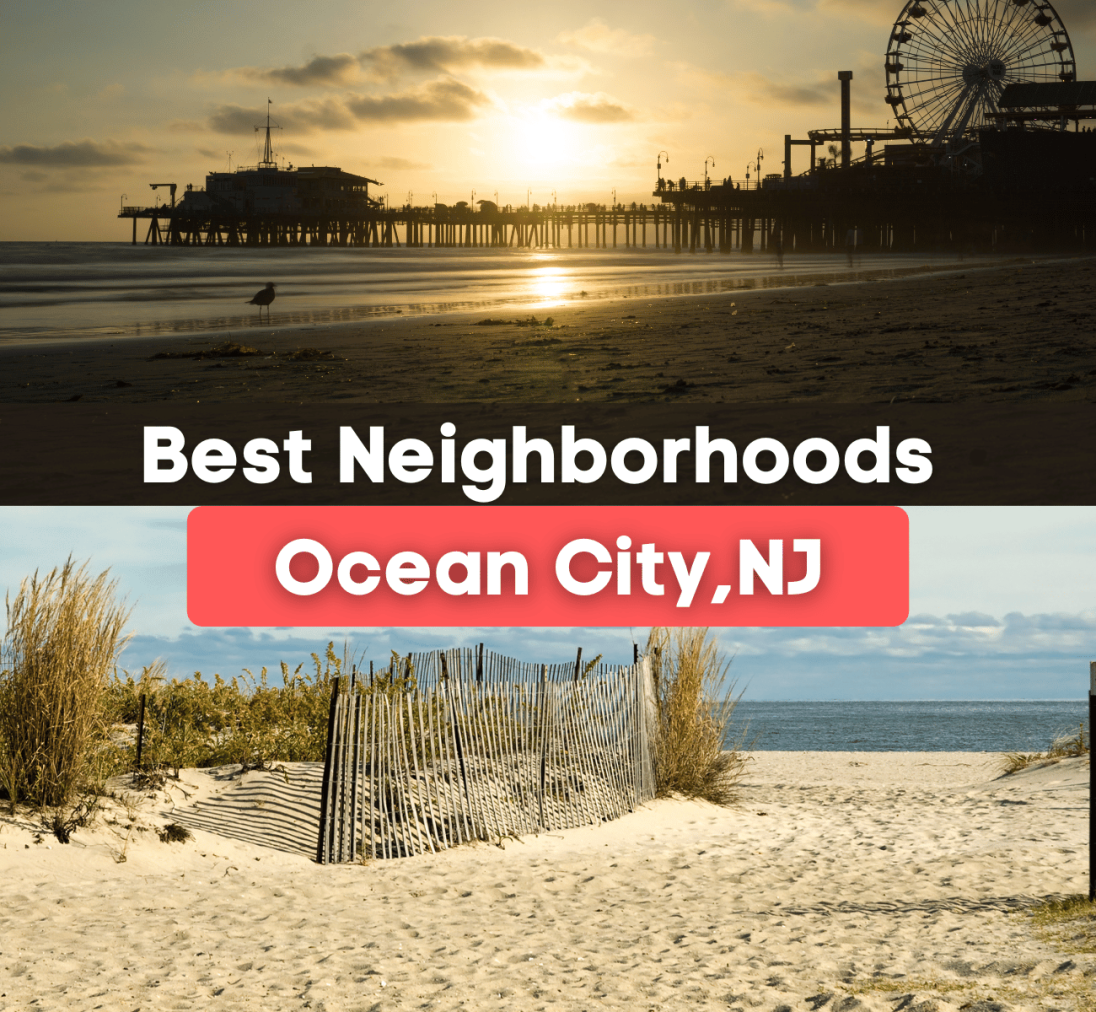 Best Places to Live in Ocean City
If you are moving to Ocean City, NJ, you need to consider moving to one of these five great neighborhoods in Ocean City!
Do you dream of living on an Island with eight miles of pristine sandy beaches to escape to but also have the comfort of knowing your children are getting a top education and have endless activities to do? Well, then, Ocean City, New Jersey, is for you! With a famous two-mile boardwalk featuring amusement parks, eateries, and shops, as well as many different public beaches and parks to escape to, there is something for everyone to enjoy here.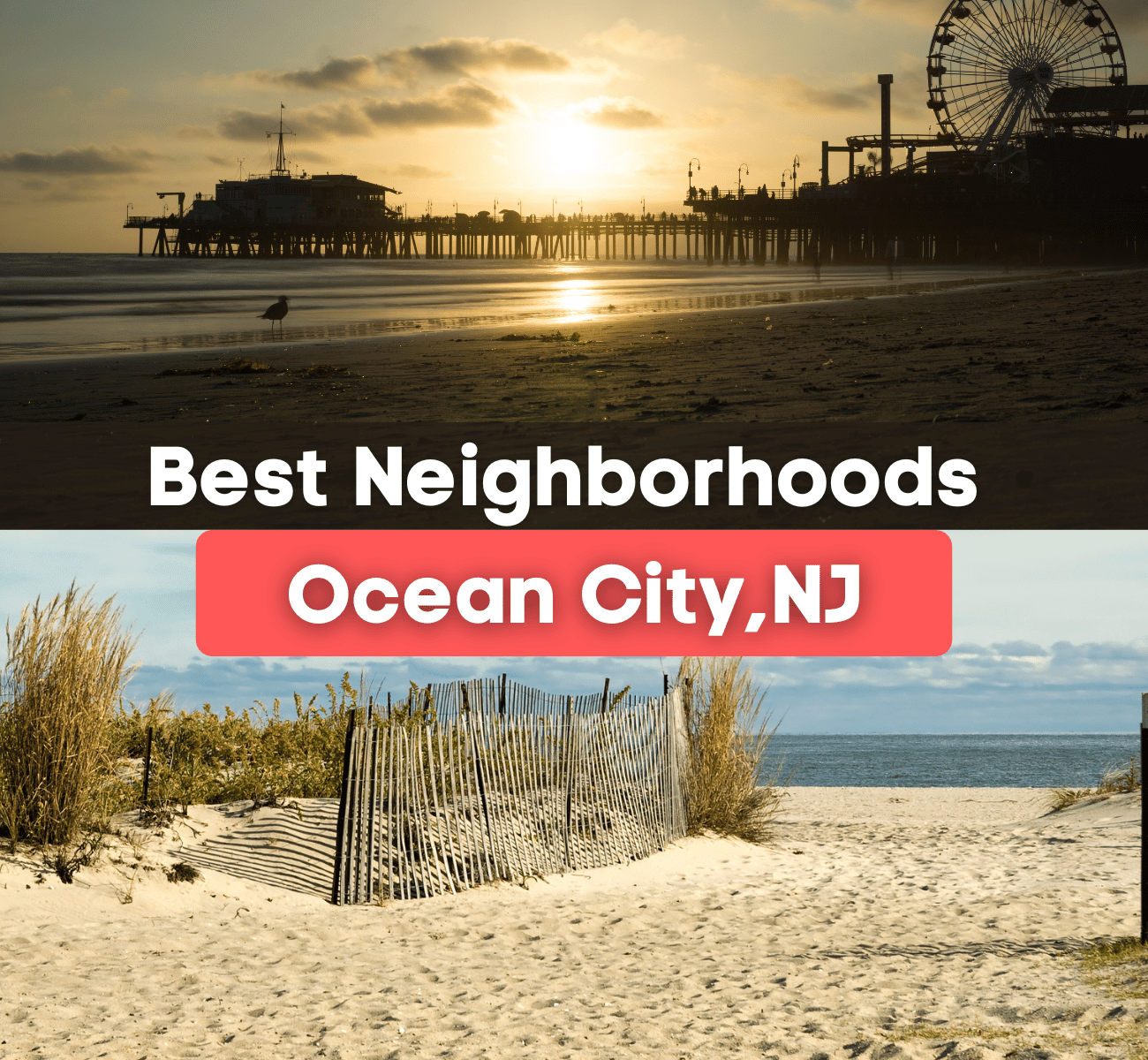 Named one of the best places to live in New Jersey, Ocean City, NJ, is located on the coastal Jersey Shore and is surrounded by the Atlantic Ocean. With a population of 11,190, the city is relatively small, but with over a million tourists visiting the beaches and boardwalks here, the atmosphere changes with the seasons. Nicknamed "The Greatest Family Resort," this city is a very family-friendly area with strict no-alcohol policies and great school districts. Before you move to Ocean City, please make sure you know about the best neighborhoods and which one fits you and your needs best. Please read below to learn more about the top neighborhoods and their current market if you are moving to New Jersey and want to call Ocean City home.
Check out these top five places to live in Ocean City!
The Gardens
If you want to own your own luxury resort with oceanfront views and have the beach right outside your own front door, the Gardens is the neighborhood for you. Known for its desirable and unique homes situated between winding roads hosting luxury cars, it's no surprise this is one of the most sought-after areas to live.
The median home value in the Gardens is around $2 million, with some of these homes being some families' "vacation homes" that they only stay in during the summer months. But, only some people that live here own multiple homes. Many people who own property here choose to remain year-round with easy access to incredible restaurants, shops, and the city's best surfing beach, Waverly beach. Living here provides residents with a more private beach experience, with the area being further away from the more popular boardwalk area and having quiet and charming neighborhoods.
The Gardens neighborhood isn't just a getaway; it's also an excellent area for families with larger properties and fantastic school districts. The accessibility of good schooling and many activities provides families with the security of knowing their children will be provided with top-quality education while having a safe and exciting environment to grow up in.
Check out some of the local favorites in the Gardens neighborhood below!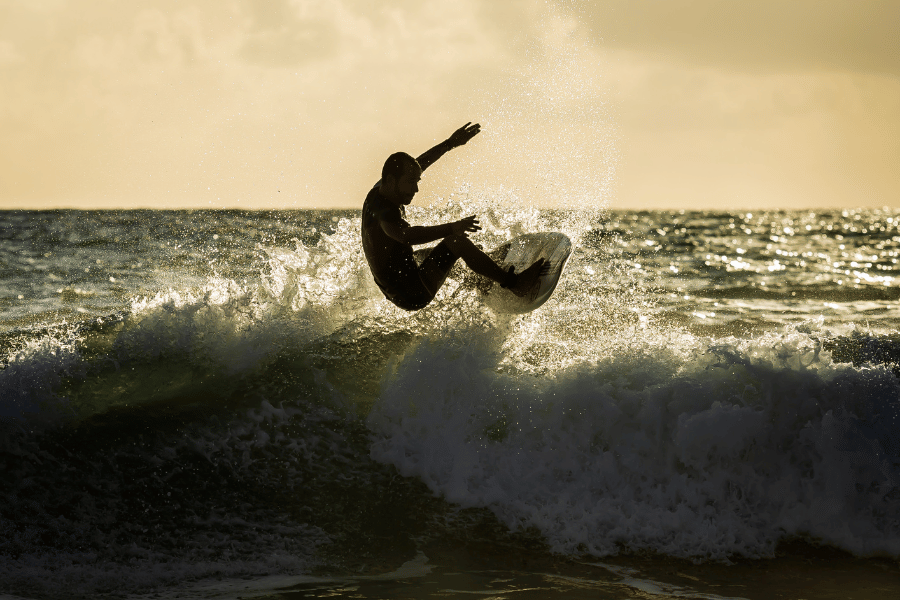 Local Favorites:
Goldcoast
This neighborhood stretches along the coastline from 18th to 29th street and is home to many stunning beachfront properties. The famous Ocean City boardwalk stretches along this neighborhood's coast, providing residents with a great place to walk along the water or ride their bikes up to the many shops and amusement parks more North. The homes here are luxurious, with stunning water views and the beachfront stretching into the backyards, making it a prime destination for visitors and a great area to live.
The median home value in Goldcoast is around $880k, with a significant variance due to some newer homes being built mixed with some older homes, condos, and apartment buildings. Although the homes don't provide the privacy that the Gardens can, living here provides residents easy access to many eateries, shops, beach fronts, cafes, bars, and a golf course just a short drive away! Goldcoast is also a great place to raise a family, with access to various recreational activities such as fishing, biking, swimming, and surfing and endless excitement in the boardwalk area.
Not only is this a great neighborhood to live but it is also a great area to invest in! Many vacation homes or rental properties here go for high rates during the tourism season and continue to increase in value. If you are interested in living in a prime area during the summer months but still have stunning waterfront views and calming walks on the beach during the colder months with only locals to be seen, Goldcoast is for you! Check out some of the local favorites in this neighborhood below.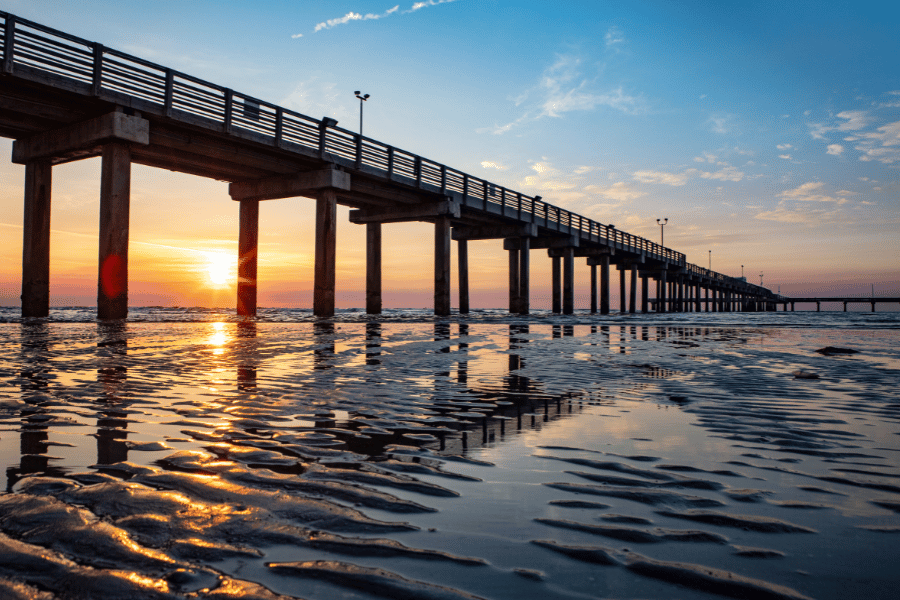 Local Favorites:
Central District
This neighborhood is located right where you might think it would be, right in the middle of the Island! Stretching from 18th to 6th street and most of the center of the Island from North to south, the Central District is one of the largest neighborhoods and is the beating heart of Ocean City tourism. Although this neighborhood doesn't have the beachfront properties Goldcoast and the Gardens have, it is bustling with restaurants, shops, schools, amusement parks, and the famous Ocean City Boardwalk. This area is excellent for young professionals or families that want the city-like feeling with vibrant streets and the craziness of tourist season during the summer.
The median home value in the Central District is around $770k, with a large variety based on house style, design, location, and size. Conveniently located near the shopping district and many attractions, you can easily spend a day out on the water, brush off some sand and head to one of the delicious restaurants or shop around at the many surf shops and boutiques. This is a great area to raise kids, with top school districts and endless activities for the whole family. Check out some of the top local favorites in Central District below!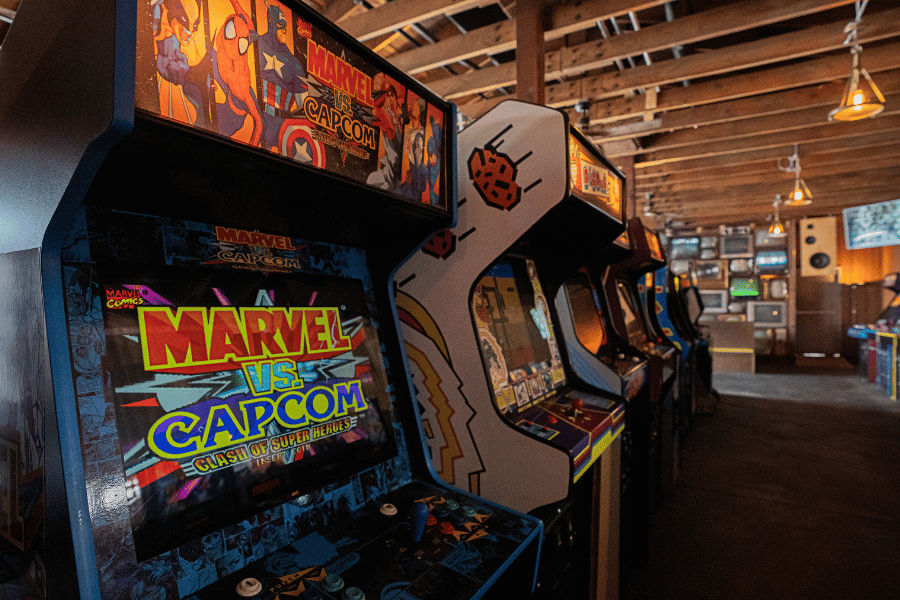 Local Favorites:
Bay Area
This neighborhood is located on the Island's west side from North Street to 6th Street and is a prime location for those who own a boat or love all water sports. The waters on this side of the Island are fantastic for sailing, jet skiing, fishing, or boating and attract those who want to live and play on the water all day long. The median home value in the Bay Area is around $ 1 million, with some homes overlooking the water standing three stories tall while others are smaller with a more reasonable price.
Living in the Bay Area provides residents with the best of both worlds, with the excitement of the boardwalk and beaches located directly on the other side of the Island while living near the water and beautiful parks in a more serene and quiet neighborhood. Families enjoy this neighborhood with many water and land activities surrounding them and top-rated school districts. The Bay Area neighborhood is also home to the Ocean City Golf Course and Airport, providing fun recreational activities and easy transportation to and from the area.
If you want exciting recreational activities all around you while living in a beautiful beachfront home, the Bay Area is for you. Check out some of the local favorites of this neighborhood below!
Local Favorites:
North End
Located between the Gardens and Central District, the North End neighborhood is home to various homes, from single-family homes to duplex and triplex properties. The Ocean City Boardwalk starts in this neighborhood, giving it a taste of the excitement but not being in the heart of it all. Living in the North End feels like you go back in time with the Historical District located within the neighborhood stretching from 3rd to 8th street and containing original historic Ocean City architecture and design that has been restored and renovated.
The median home value in the North End is around $999K, with an extensive range depending on your neighborhood location and if you have beach views or access. Residents here enjoy a more laid-back old-timey ocean neighborhood feel while still having fun attractions and things to do. The tallest structure on the Island is also in North End, the 14-story Garden Plaza being a landmark of the neighborhood and the city itself and home to many.
If you want to live in a classic neighborhood featuring older designs but still close to some of the more prominent attractions the Island offers, North End is great. With top school districts and home to Ocean City High School, this is also a great neighborhood for families! Check out some of the local favorites below!
Local Favorites: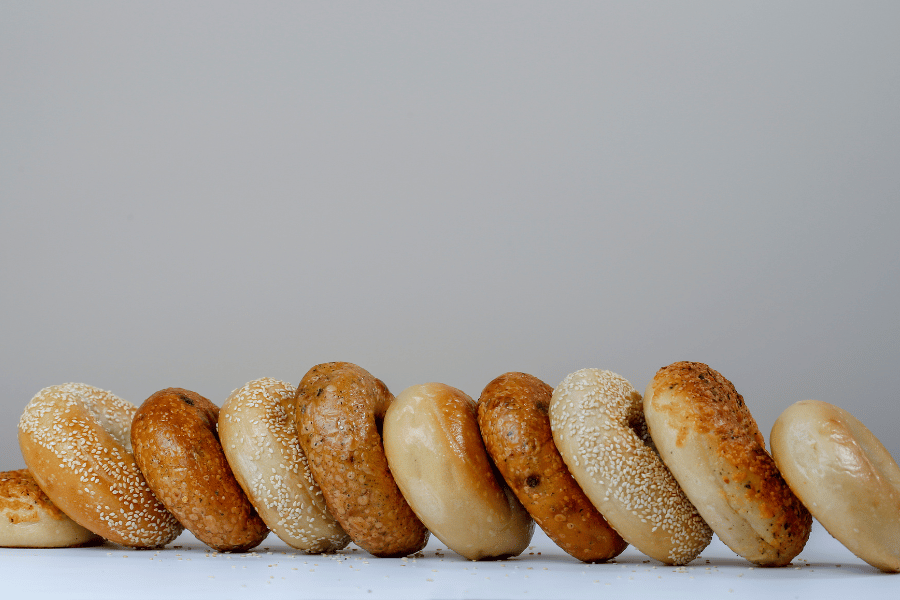 Best Neighborhoods in Ocean City, NJ - Final Thoughts
Ocean City is a fantastic place to live, with eight miles of beach and two miles of an exciting boardwalk that features amusement parks, restaurants, parks, and top-rated school districts. If you want to live on the ocean with the vibrant tourist scene right within your neighborhood, as well as so many options for recreational activities around you, this is the place to be.
If you or anyone you know is moving to Ocean City, NJ, make sure to contact us so that we can connect you with one of our Realty Specialists. No matter what neighborhood fits your best, we will work with you to help you find your new Ocean City home. Make sure to check out our other local area guides, including moving to Jersey City, moving to Newark, moving to Hoboken, moving to Princeton, and moving to Ridgewood.

Find your new home
Search real estate and homes for sale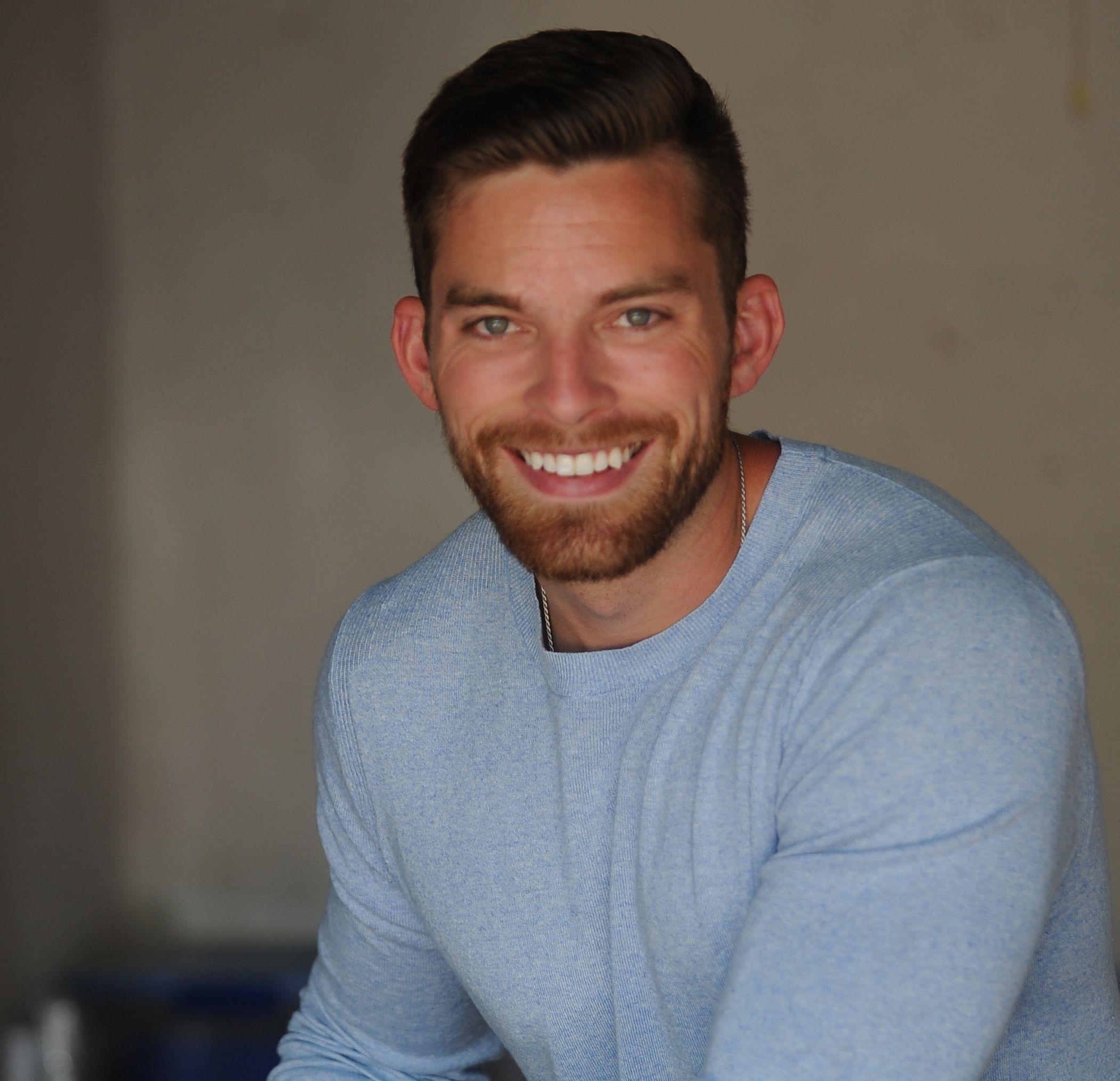 Ryan Fitzgerald
Hi there! My name is Ryan Fitzgerald, and I am a REALTOR®. My goal is to help you learn more about real estate through our Real Estate Blog! Hopefully, you enjoyed the above blog post and it found a way to provide help or value to you. When you're ready to buy or sell a home of your own let us know here. Please feel free to join the conversation by dropping us a comment below.