7 Things to Know BEFORE Moving to Newark, NJ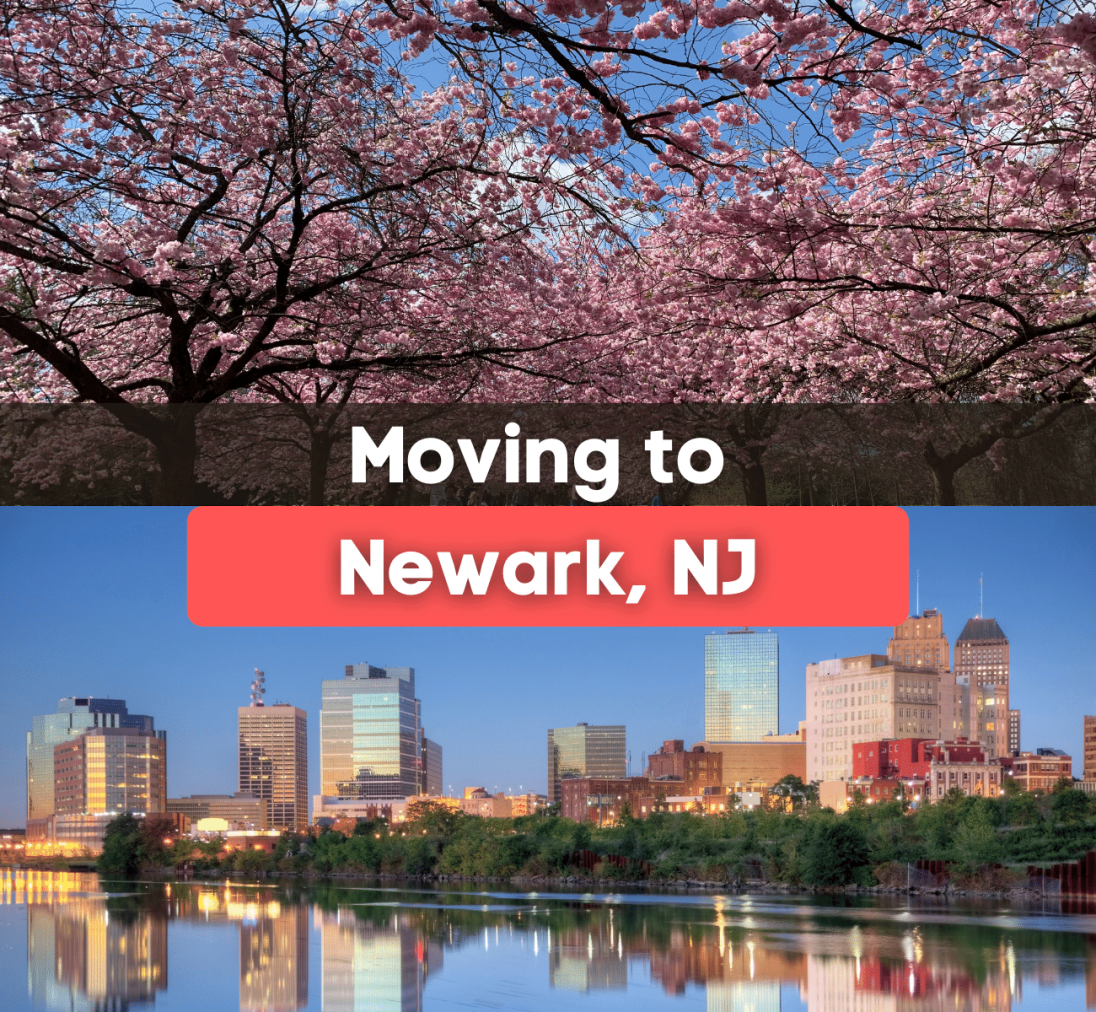 Living in Newark, NJ
Are you moving to Newark, NJ? Make sure you know these seven things before moving to Newark!
When most people think of Newark, NJ, they think of the Newark Liberty National Airport many of us have flown into or out of to get to our final destination. But this city has much more to offer than just an airport; at least 307,220 residents here seem to think so!
Newark is the most populated city in the state of New Jersey and the world's busiest transportation center and East Coast distribution point. With easy and convenient transportation to major cities like New York City, a thriving art scene, spacious living options compared to other cities surrounding it, great job options, and a fun and unique city life, this is a great place to live.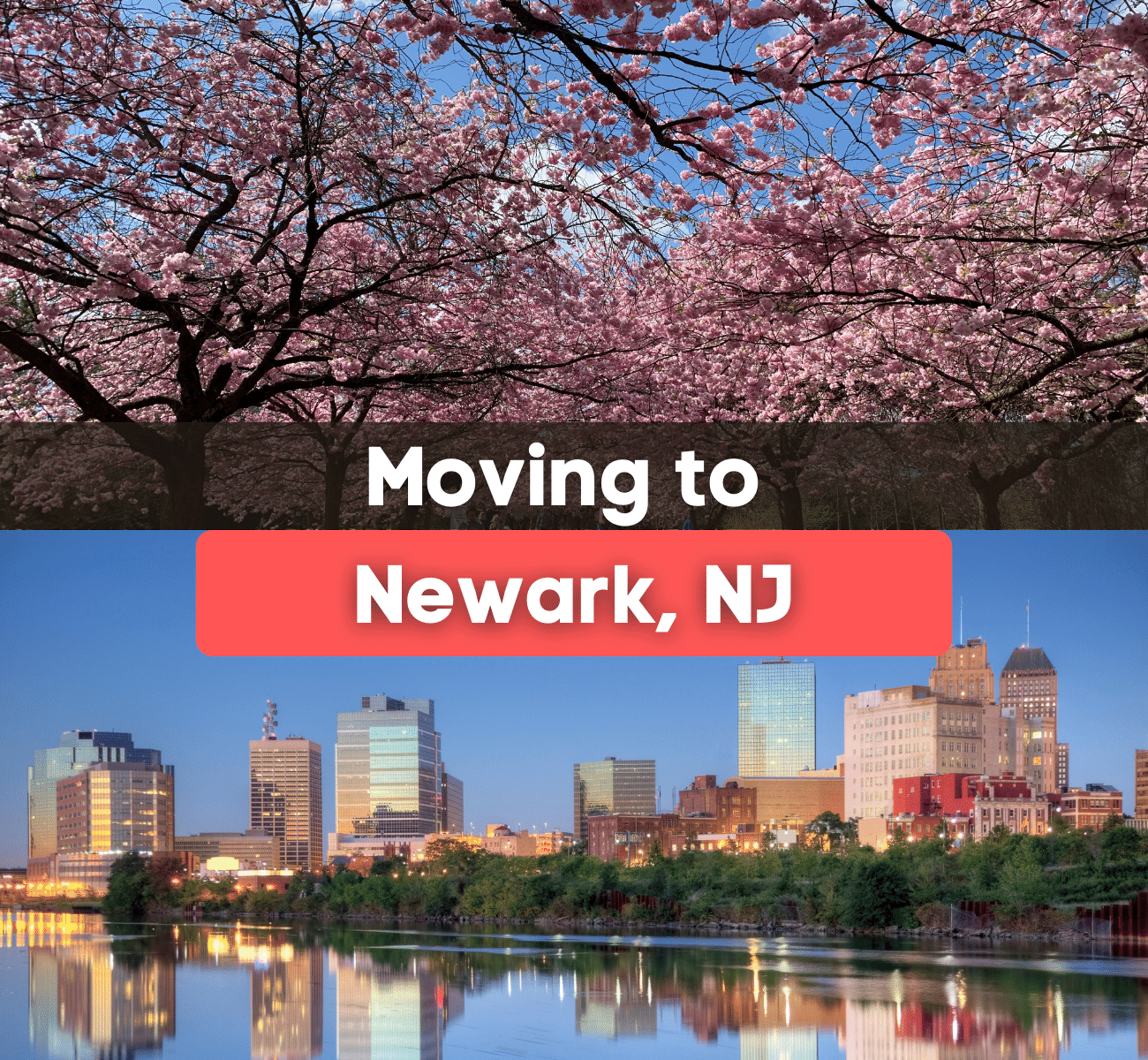 Before moving to this exciting city, make sure you know what living there is like! This article provides information on the realities of living in Newark, NJ, both good and bad! Read below to find out more about your new home and how to prepare.
Here are the things you should know about Newark!
Newark is Not Cheap
The cost of living in Newark is 7% higher than the state average and 23% higher than the national average. But, living in any large and highly populated city will cost you more, and you should expect to save up a bit more before the move.
The median home value in Newark is currently around $360k. Still, many residents choose to rent their homes, with the median monthly rent cost of about $1,700, depending on size, location, and amenities. Although this is much lower than other large cities such as Manhattan, with crazy high average monthly rents reaching up to $4,000, it is still worth a good bit each paycheck and something you should prepare for.
Not only are home costs much higher here, but other costs, such as food and clothing as well. Groceries and clothing costs are about 13% higher in Newark than in the rest of the country, causing the average family income to be higher to manage the higher prices. Currently, the median household income is around $40k, which is almost half of the New Jersey average of $85k, which, unfortunately, is the cause of the high poverty rate in the area of 26%.
But, if you are making at least 3x the rent or mortgage of your home, you should be able to get along in Newark just fine and enjoy everything the city offers. Make sure to locate a suitable area with access to many grocery and shopping options and public transportation if you plan on getting around that way!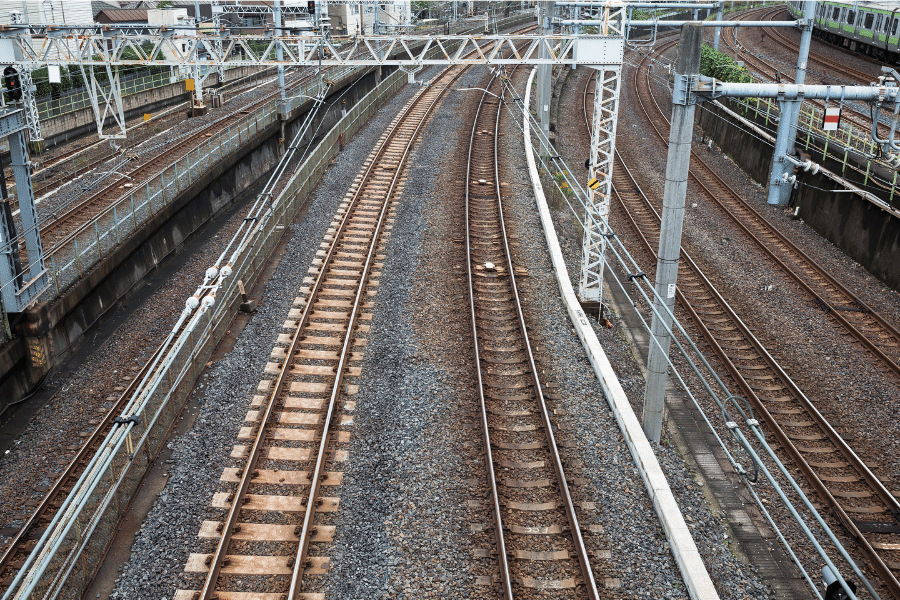 Terrific Transportation
Newark has a great network of transportation options, from the PATH train, public buses, Amtrak, and more. Whether you rely solely on public transportation or own your car here, it is easy to get to and from your location.
The PATH train functions similarly to the subway in New York City, with rides costing $2.75 each and having rails to and from the major cities of Newark, Harrison, Jersey City, Hoboken, and Manhattan. Just place money on your card or tap your iPhone with Apple pay, board the train, and you are on your way.
Other forms of public transportation to get around Newark or other locations outside the city are public buses and the Amtrak, commonly utilized by people visiting New York City from the airport. Public buses in Newark have an extensive network with many stops and routes and are rated very high on reliability, on-time performance, and service by locals. On the other hand, the Amtrak goes directly from Newark airport to Manhattan and is utilized by many trying to quickly get to the city from their flight, with the train ride typically lasting around 30-minutes. But Amtrak has stations all over the United States and is an excellent source of public transportation to visit other cities and states from Newark.
Suppose you are someone wanting to get around with your vehicle instead of utilizing public transportation, good luck. Newark ranked in the top five for the worst cities to drive in due to large amounts of traffic, tight roads, and aggressive drivers. The average commute time to get anywhere is around 35-minutes, depending upon the time of the day. Although there are many roads and highways to utilize, this is a highly populated area and a passerby city for commuters and travelers, making it difficult to navigate.
Unpredictable Weather
Newark weather is unpredictable but remains partly cloudy year-round, with warm and humid summers and frigid and snowy winters. This is a city where you truly experience each season at its fullest, bringing the pros and cons of each.
Spring is the most popular season in Newark due to the annual 5,200 cherry blossom trees it brings to Branch Brook Park. These beautiful trees excite people for the warmer weather after the brutal winter and bring people together to celebrate at the Cherry Blossom Festival held each year in April with live music, cultural demonstrations, and children's activities. The average temperature in spring here is around 55 degrees ranging from lows in the upper 30s in March to highs reaching the low 70s in May. Residents can enjoy the outdoor parks and green spaces in this beautiful season, surrounded by wildflowers and blooming trees of all varieties.
Summers in Newark can get very hot, with temperatures averaging around 77 degrees during the 3.5 months lasting from the end of May to early September. Although summers are hot, they are also very humid due to Newark being close to the water, causing the air to sometimes not feel as hot on certain days. Although warm, summers are never crazy here, and you can still enjoy the outdoors most of the summer without needing to seek shade.
As September ends and fall begins, the weather averages around 60 degrees, causing it to be more relaxed but not getting cold until November. Similarly to the spring, the fall season brings lots of color to the Newark area, with the trees blossoming in the spring now showcasing their fall colors and letting their leaves cover the paths. Residents can continue to enjoy the outdoors during this season and only have to watch for rain, which falls 117 days a year here on average.
Winter is Newark's most brutal season, with temperatures averaging around 35 degrees from December to February. The weather is cold and sometimes windy, with an average of 26inches of snow falling in the city a year. Although most people choose to spend their time indoors during this season, some choose to enjoy it at the local outdoor ice rinks or find hills to sled down and race back up.
Every season has its perks here, depending on your hobbies and preferences. But, you will be sure to experience every season while living here.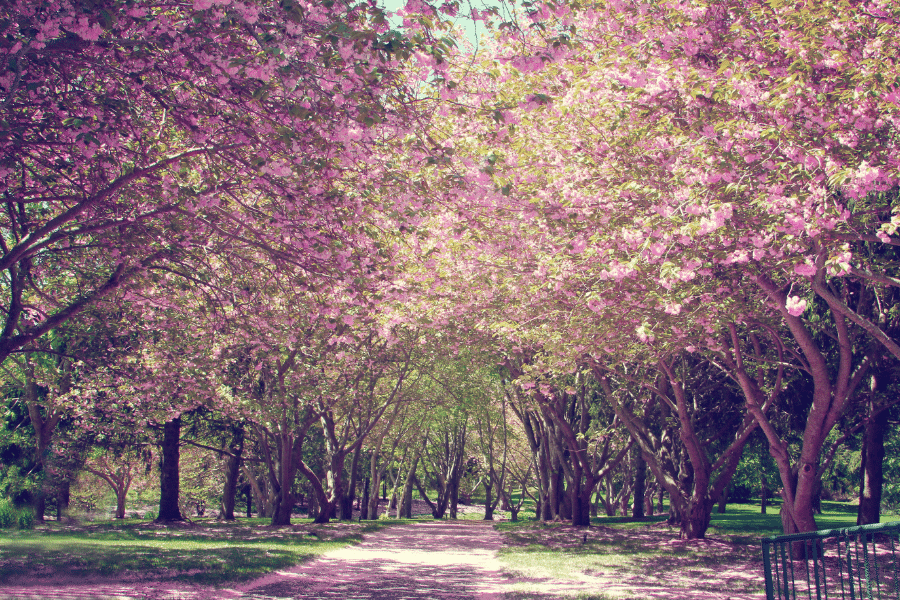 Endless Attractions
One of the best parts about living in a big city is the endless attractions and fun things to do! Newark has a great combination of beautifully landscaped parks with outdoor activities to enjoy and performance events and monuments to visit and explore. No matter what your preference is for how you want to spend your day, Newark has a fantastic option for you!
Check out the list of local favorites below to get started on your exploration of Newark!
Local Favorites:
Lively Nightlife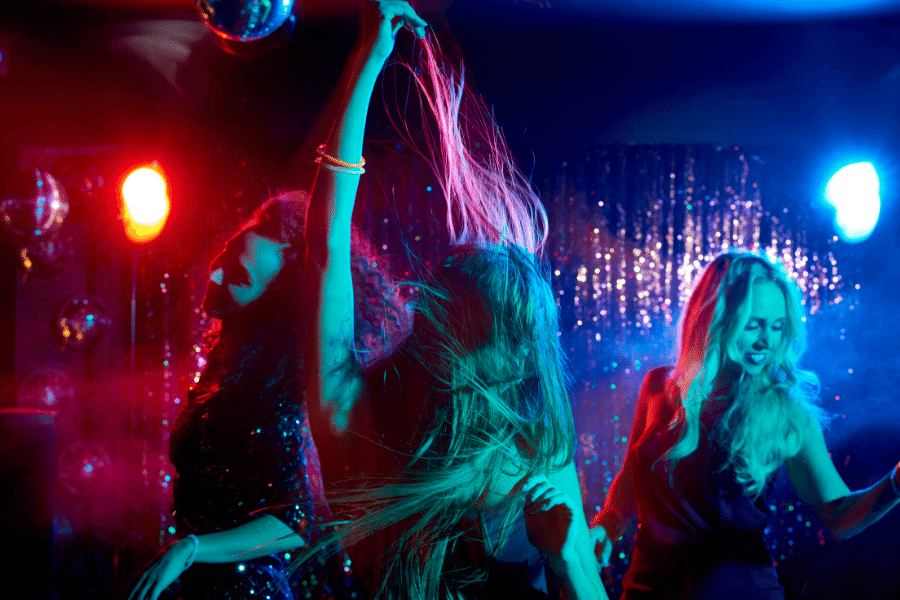 Whether you are looking for a spot to cheer on your favorite sports team, have a classy cocktail night, or hit the dance floor, Newark has a place to have a good night. Being such a large city, the nightlife scene continues to grow and evolve over the years adding new trendy spots and maintaining some of the old local favorites.
With most bars open until 2 AM and the city remaining bright and buzzing throughout the evening, you can spend all night enjoying your time at one place or hop around and experience many different spots. No matter what you are looking for, you will find it here.
Check out some of the local favorite spots below, depending on what you are feeling for your night out!
High Crime
All big cities have higher crime rates than smaller or more suburban ones. But Newark ranks in the 10th percentile for crime, meaning that 90% of other cities in New Jersey are safer. This high crime rate is due to its large population and higher poverty rates than in other areas. Because the city is increasing and prices continue to climb, it is forcing people out of their homes who might have lived there for many years to make room for higher-income individuals, pushing crime rates to increase.
For the most part, if you stay near the more populated areas of the city with tourist attractions and lighting, you should feel and be very safe. It is recommended that you won't be in the more isolated parts of the city alone, where there aren't as many street lights and businesses around you and where crime is higher. This avoids any chances of you being in danger of theft or violence.
Like in any other city, as long as you know where to try and stay away from and be aware of your surroundings, you should feel fabulous and safe within Newark. Many suggest that as long as you remain North of I-280 and east of Broad street, you will not have to worry. As you get to know the area more, you will get a feel of where to and not to go, similarly to any other highly populated city. As a rule of thumb, walk with others and stay on streets with lights 24/7.
Delicious Dishes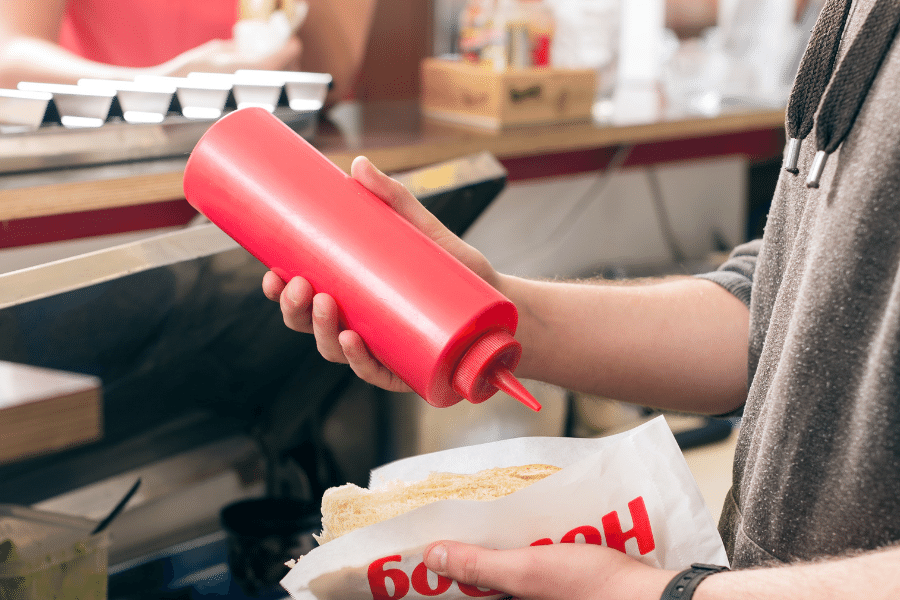 Many might think that the iconic hotdog stand started in New York City, but its birthplace is Newark, NJ. In 1932, the first Italian hotdog stand opened up on the street and instantly became a hit, starting the trend that you still see in many major American cities today.
But, the culinary scene in Newark has expanded a lot since the hotdog days and now is a hotspot for many trendy or traditional restaurants, tapas bars, and more. Check out some local favorites below to see where you might dine first in your new home.
Local Favorites:
Pros and Cons of Living in Newark, NJ
Pros:
Easy transportation
Crazy fun nightlife
Lots of job opportunities
Close to other major cities
Cons:
High cost of living
High crime
Drastic weather
Crazy traffic
Moving to Newark, NJ - Final Thoughts
Newark is a fantastic place to live with an exciting city life around you with new trendy restaurants and bars, many attractions and parks, and accessible public transportation to anywhere you need a quick commute to. You can choose from many areas and spaces with many home or rental options!
If you or anyone you know is moving to New Jersey and want to call Newark home, contact us here, and we will connect you with one of our Realty Specialists to help you find your new home.

Find your new home
Search real estate and homes for sale