Life in New Jersey: 5 Things To Know BEFORE Moving To New Jersey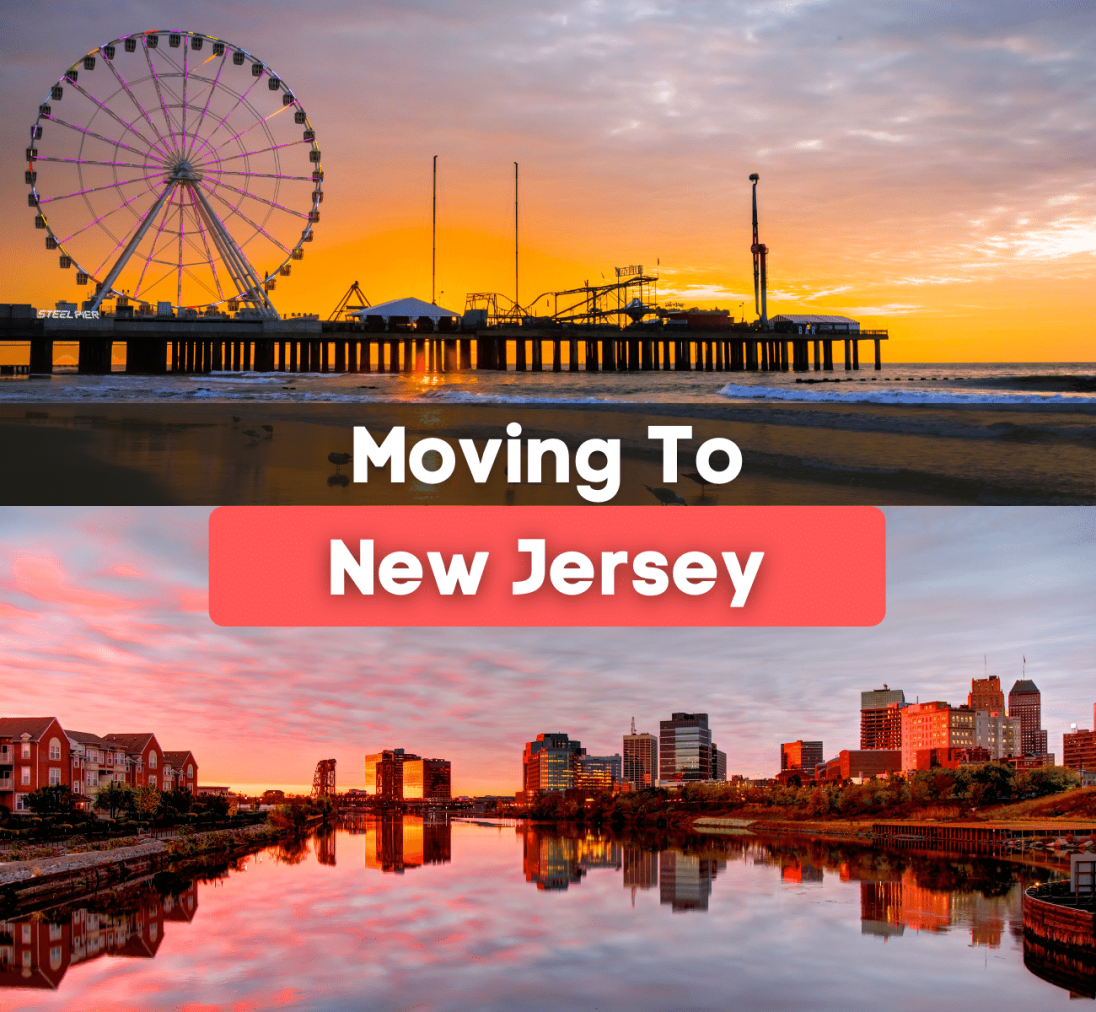 Living in New Jersey
Are you thinking about moving to New Jersey? Make sure you know these five things before moving to New Jersey!
New Jersey is a great place to live that is well known for its beautiful beaches, casinos, entertaining boardwalks, preserved natural areas, and essential history. Located right across the Hudson river from Manhattan, NY, and only a train ride away, many individuals that live here are looking for more affordable housing with an easy commute to New York City, a better area to raise a family, or a home close to beautiful beaches and many attractions that the state holds itself.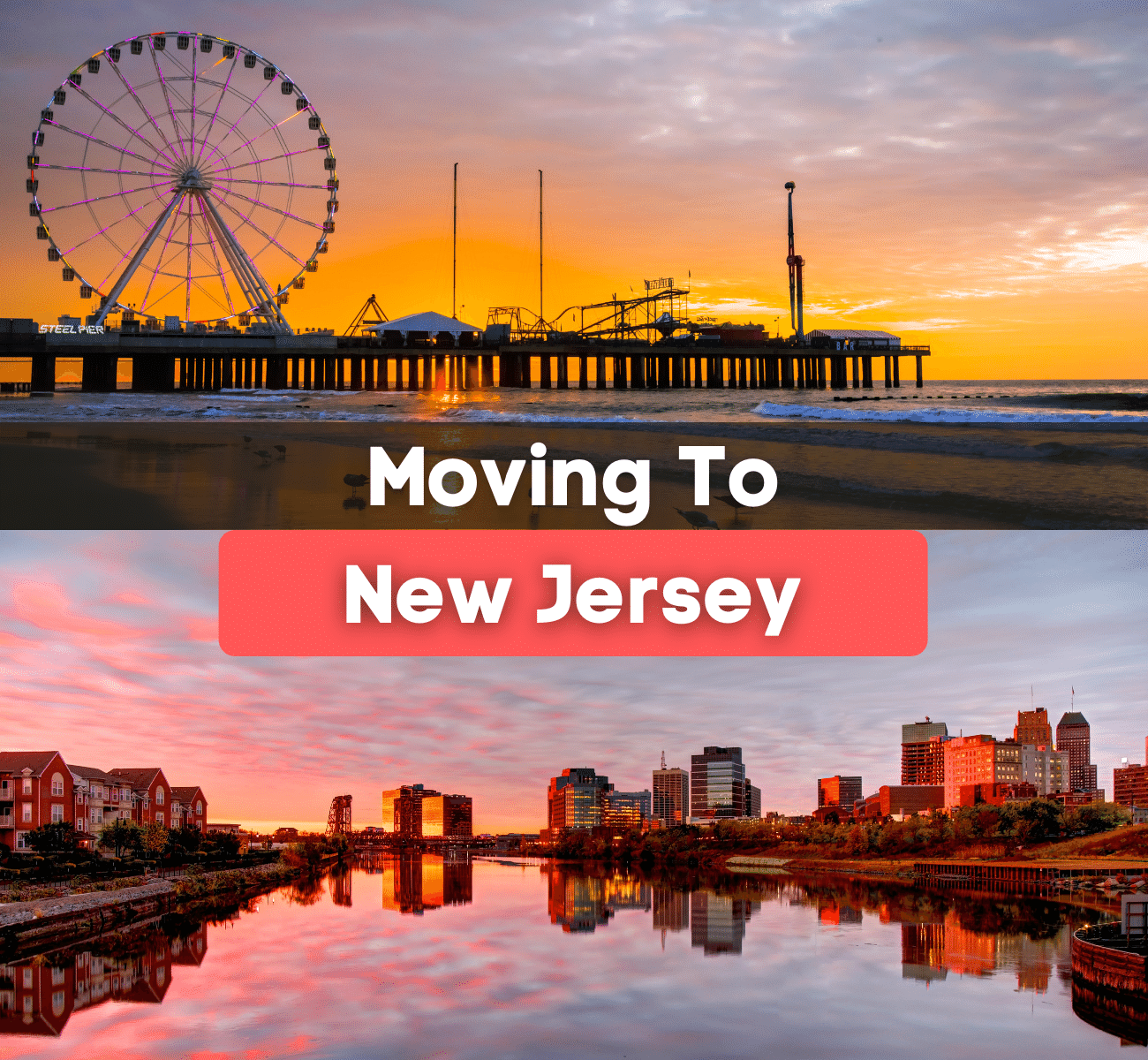 Most people here live in urban areas, with 90% of its 8.885 million population living in cities. With diverse living options for families, young professionals, couples, and retirees, New Jersey has a place for everyone. If you are looking for a city lifestyle with the convenience of well-kept beaches, sporting events to cheer on your team, accessible transportation options, and a cheaper lifestyle than New York City and other surrounding areas, New Jersey is for you.
Check out these five things you should know before moving to New Jersey!
Living in New Jersey is Not Cheap
Living in New Jersey is 15% higher than the national average. Although many individuals move here to avoid crazy Manhattan costs, prices are still very high compared to the rest of the country.
Overall, New Jersey is notoriously known to be an expensive place to live, with two of the wealthiest counties located within the state; Hunterdon County and Somerset County. It is also not uncommon for people interested in the white-picket-fence lifestyle to move here for better access to top-notch golf courses and country clubs and better family-friendly, safe neighborhoods.
The median home value for the state is $418,500, but overall salaries tend to be higher. The median wage for New Jersey residents is $85,245 compared to the national average of $54,132, making the costs seem more reasonable.
The most expensive place to live in New Jersey is Englewood Cliffs, located in Bergen County, with an incredible average house value of $1,349,906. This is a valuable location to live in since it is on the Hudson River's water with many beaches and green spaces, and The Bronx, New York City borough, is right across the river.
The cheapest place to live in New Jersey is Toms River, located at the heart of the Jersey Shore region. Median home values here are around $390,065, with many young professionals and retirees living in this small friendly town.
Housing costs are much higher in this northeastern state, and food costs are almost double the rest of the country. The average family of four spends about $9,354 a month on groceries in the United States. In Jersey, the average family of four spends about $9,914, about 5.6% more, which means that home costs are higher overall.
Overall, New Jersey is an expensive place to live. But, if you need to commute to New York or other major cities, it is an excellent value for the cost of living, with homes having square footage, backyards, and better safety scores than in other large cities with urban lifestyles.
With homes on the water, small friendly towns, country clubs, and everything in between, you are bound to find a location that fits what you are looking for in New Jersey.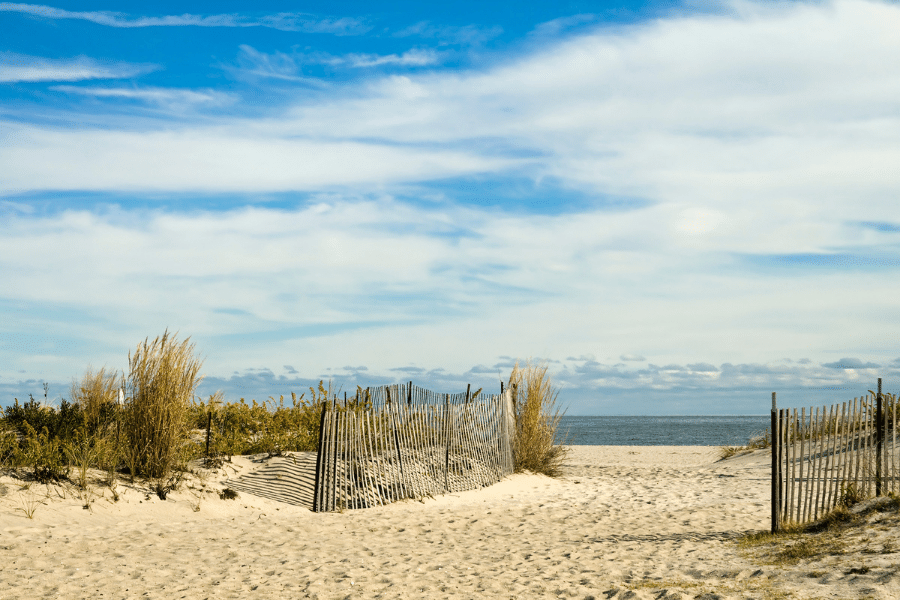 Not Your Typical Beach Weather
Unfortunately, New Jersey doesn't have the warm, always sunny beach weather you would want while living near a coast. Summers are comfortable but windy, and winters are long and cold with some extreme winds.
The summer months in Jersey are June, July, and August, with an average temperature of 82 to 87 degrees Fahrenheit. Being near the coast causes the summers to be hot and humid, with the breeze cooling the air naturally.
Another factor to consider living near the water is natural disasters like tropical storms and hurricanes that can hit your home. New Jersey has had 115 hurricanes and tropical storms that have hit the state and caused damage, such as flooding. Although these storms don't typically hit the state directly, strong winds and water can still affect the fall season.
The winter months of Jersey are December to March, with the highs only being around 32 to 45 degrees Fahrenheit and the lows ranging from 16 to 28 degrees Fahrenheit. Snow is also relatively common, with an average of 22 inches falling throughout the winter.
So, if you want to move here for a year-round beach experience, you might want to think again. But, there are still many summer days to enjoy, and you truly get to experience every season here in New Jersey.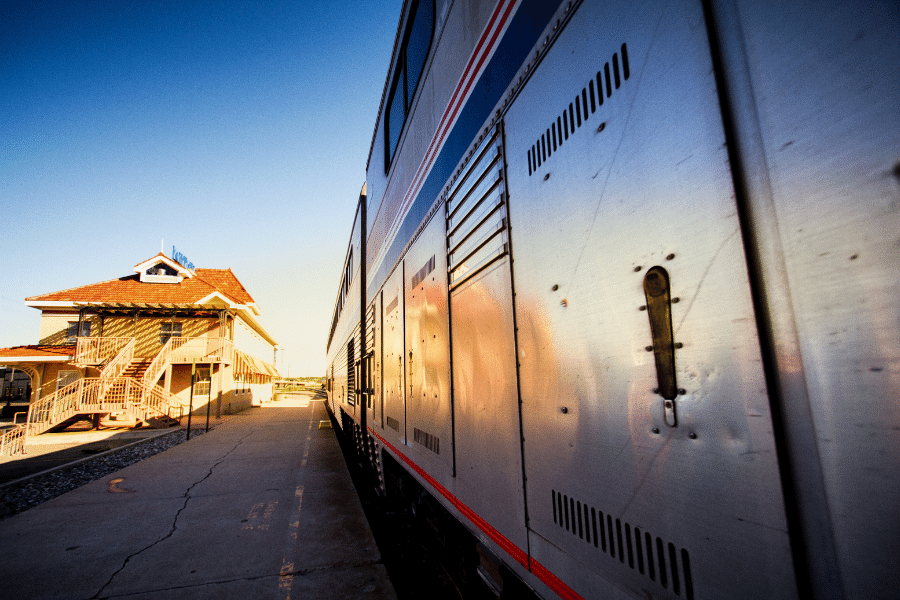 Effortless Transportation
Transportation in New Jersey is very accessible and easy. About 60% of the population owns a car and utilizes the many roads and highways throughout the state to get around. But, public transportation is also very extensive in this state and is also a great way to get from place to place within the state or travel to others.
The New Jersey Transit is an easy and convenient way to get into Manhattan, NY, if you need to make the commute for work or take a day trip to visit the "Big Apple." The most accessible access to this train is through the Newark airport, arriving straight at Penn Station in New York. But, no worries if you are not near Newark and don't want to make the trip there. Five NJ Transit lines serve Penn Station in New York; find the one closest to you, buy your ticket, and hop on! Easy as that.
Suppose you want to travel outside New Jersey for a day or longer and look at utilizing public transportation; no worries! Greyhound buses have routes starting all over New Jersey to take you to your desired location quickly.
Another option to take you anywhere you would like, any location in the United States from New Jersey, is the Amtrak train system. Amtrak has 14 New Jersey stations and lines going to over 500 locations in 46 states. So, no matter where you are traveling, the train and bus system in New Jersey can get you there safely.
Lastly, if you are looking at riding some public transportation in style, you can take the Liberty Landing Ferry. This water ferry takes you from Jersey City to the World Finacial Center in NYC. The only downside to this scenic transportation option is that the ferry can take you across the water as quickly as 6min or as long as 45min. But, if you are not in a rush, this is the most relaxing way to travel over the water.
Whether traveling within the state of New Jersey or looking to adventure out, transportation is easy to find. Just search your destination and what mode of transport you prefer, and Greyhound, Amtrak, NJ Transit, or the ferry system will get you there safely.
Endless Amount of Things To Do
One of the best aspects of living in New Jersey is the endless attractions, beaches, casinos, sporting complexes, and more to enjoy. Whether you want a relaxing weekend away from city life or dive into the heart of it, there is something for any occasion to explore.
Are you feeling lucky? New Jersey has 21 casinos spread across ten cities to try your hand at different machines and games, hoping to go home with more than you brought. Atlantic City is the most prominent place to go if you are looking for a dazzling weekend full of casinos, beaches, and shopping. While you are there, enjoy cocktail bars, pubs, and great restaurants around the casinos to have a great night.
After trying your luck at the casinos, test your skill at one of the 221 golf courses. People travel all over to play at Pine Valley, the #1 golf course in the United States in Clementon, NJ. But, if you play for sport, the other systems all over the state are still well maintained and a great time to enjoy your day on the greens.
If you do not want to play any sports yourself, you can also enjoy just watching them! MetLife Stadium in Rutherford, NJ, is the home to the New York Giants and New York Jets and hosts many large-named artists such as Beyonce and more. Check out a game and cheer on the Jets, Giants, or opposing teams for a great time.
With New Jersey being a well-known family-friendly state, there are many natural areas, entertainment, and attractions for the whole family to enjoy. Liberty State Park is the most utilized and famous park in the state, spanning over 1,200 acres and hosting stunning views of New York City over the water. But, if you want an exciting way to spend the day, bring the whole family to Six Flags! This amusement park is the second largest in the country, where you can enjoy an animal safari park, countless coasters, magical shows, shopping, dining, and more.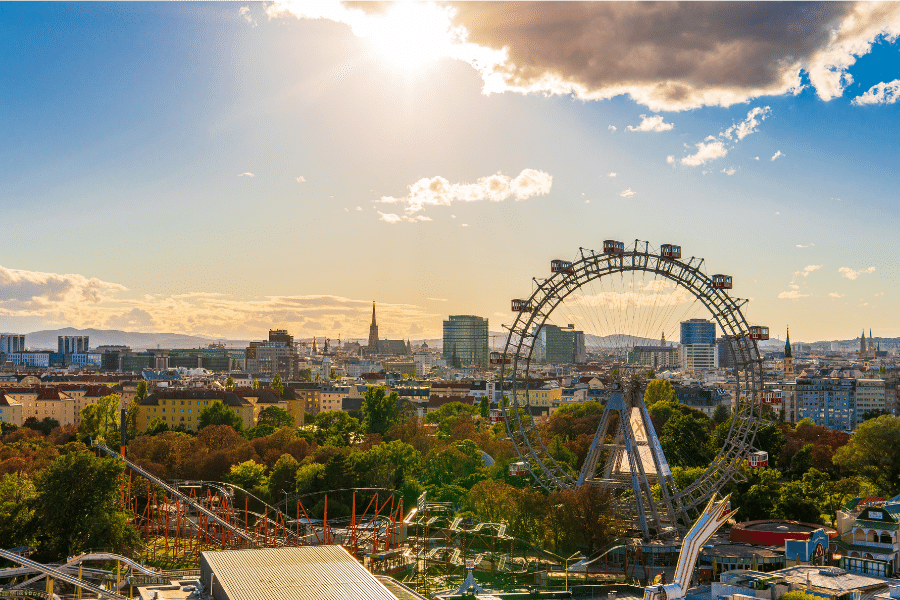 Check out the list below to find different activities depending upon your interests, or try them all!
Boardwalks and Beaches
New Jersey is a beautiful beach getaway with over 130 miles of Atlantic coastline and over 60 designated beaches. Known for its stunning beaches that make you forget all your worries, Jersey beaches are great for kitesurfing, sandcastle building, fishing, surfing, and, the best of it all, relaxing.
Unlike some beaches along the east coast, many of New Jersey's beaches take pride in being extremely clean and well kept. One of the most pristine beaches here is Cape May's Diamond Beach. This beach gleams in the sunlight showcasing its dazzling white sand beaches and clear blue waters. But unfortunately, this is one of New Jersey's private beaches, and access requires a fee. But, no worries, there are tons of other public beaches to enjoy that still have clean beaches and excellent water quality.
The most popular and nationally-known beaches are in Cape May, in southern New Jersey, with sandy beaches stretching along the Atlantic Ocean. These beaches are known for great surfing, sandcastle-making sand, and a 2-mile-long exciting boardwalk. You can also enjoy expansive views across Delaware Bay and the Atlantic from the Cape May Lighthouse.
Check out the list below for the best beaches for boardwalk entertainment, surfing, sandy beaches, and more.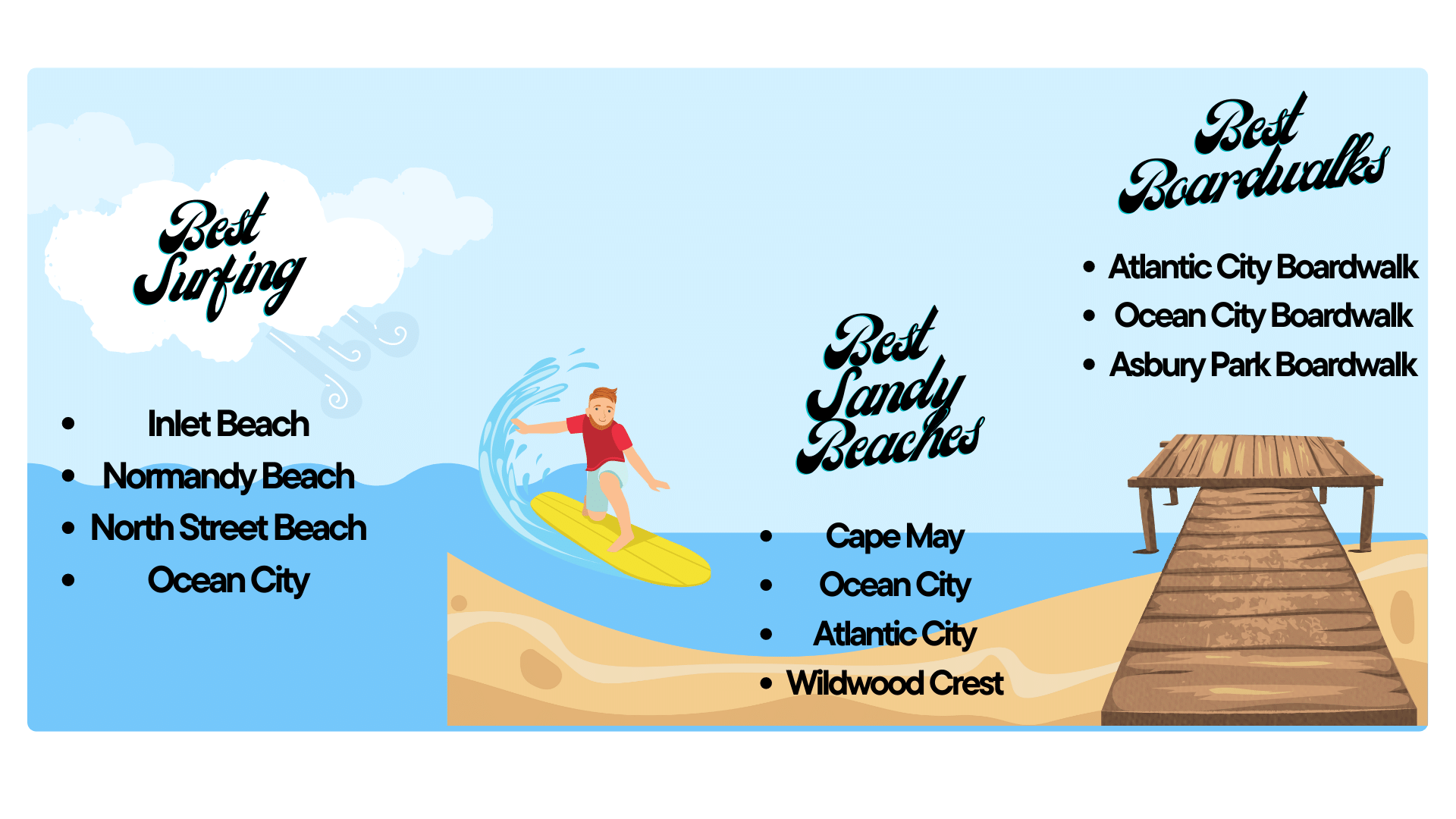 Pros and Cons of Living in New Jersey
Before moving to New Jersey, weigh the pros and cons of moving here. But, if you enjoy beautiful beaches, accessible public transportation, family-friendly neighborhoods, and access to many fun and exciting things to do, this state is for you.
Pros:
Beautiful beaches
Easy transportation
Family-friendly activities
Urban Living
Cons:
Expensive place to live
Very long and cold winters
Dense Population
Moving to New Jersey - Final Thoughts
New Jersey is a beautiful place to live, with sandy beaches, entertainment for the whole family, nationally known golf courses, easy transportation to other cities and within the state, preserved natural areas, and much more! New Jersey is for you if you still want to live in an urban area with more space and a family-friendly environment!
If you or anyone else you may know is interested in homes for sale in New Jersey, make sure to contact us here to be connected with one of our Realty Specialists! We are here to help and are ready to answer any questions you may have about the home-buying process.

Find your new home
Search real estate and homes for sale