7 Things to Know Before Moving to Pennsylvania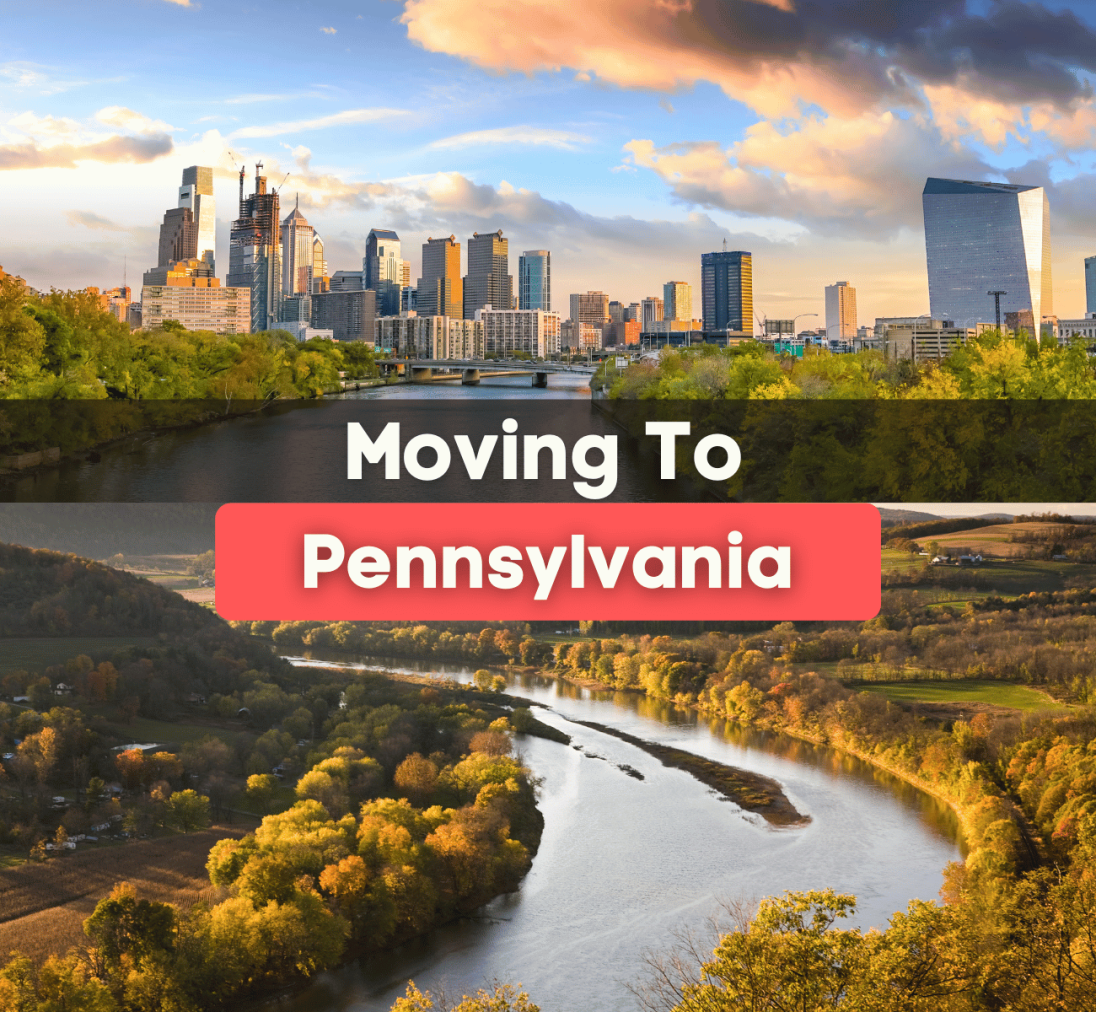 Living in Pennsylvania
Are you moving to Pennsylvania? Make sure you know these seven things before living in Pennsylvania. 
Did you know that in the past year, over 301,000 people moved to Pennsylvania? Starting as one of the original 13 states and located in the northeastern part of the country, Pennsylvania is known for its beautiful mountainous landscapes, large urban cities, top-rated schools, successful sports teams, well-known and diverse food, and rich American history. 
This area draws new residents each year due to its large selection of different housing and location options offering both urban and suburban living. Known to be an excellent state for families, young professionals, and college students, this is a scenic and historic area with new contemporary options and a great place to live.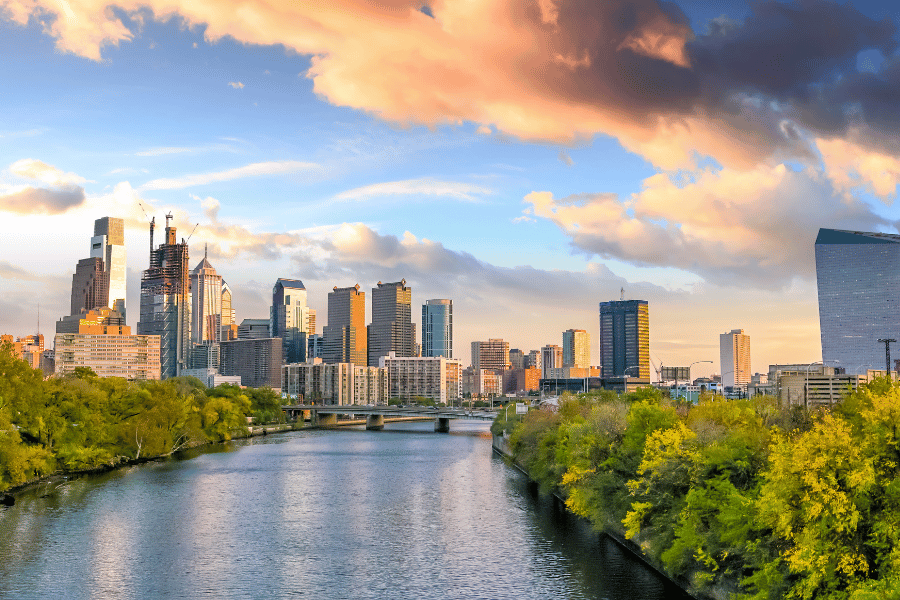 Pennsylvania encapsulates American history, from battles and agreements to building the first baseball stadium; this state radiates historical importance for our country.
William Penn founded the state of Pennsylvania in 1681 as a place for religious freedom for Quakers and other persecuted groups. Since then, the state has become a landmark of many historical events, such as the signing of the Declaration of Independence, the Battle of Gettysburg, and the Underground Railroad. When walking its streets today, surrounded by some of the country's oldest buildings, you can still see artifacts, landmarks, and the state's history in its cities and neighborhoods. 
Moving to a new state can be difficult and scary at first, but it can become much more manageable if you know what to expect and can see yourself already there. Let's dive into what to expect while living in Pennsylvania as well as some aspects of your new home that will excite you even more about the move. 
Here are the things you should know about living in Pennsylvania
Cost of Living 
Pennsylvania boasts a much lower cost of living compared to other northern states surrounding it, with its overall cost of living only being 1% higher than the national average. The average cost of living in Pennsylvania is around $44.6k compared to the national average of $38.3k, with housing costs being around 9% lower than the national average, utilities 8% higher, and food and clothing being about 1% higher. 
The average income of residents in Pennsylvania is around $67k, showing that residents here make almost double the national average while the overall cost of living is the same. So, essentially this is a fantastic state to actually be able to save money while living in it. But that all depends on the type of home you are interested in, the city, and your job title. 
Being located in a central area between some of the nation's most prominent metropolitan areas and highest-performing universities but also having some of the most scenic nature provides you with an amazing balance of living in a prime location at a lower cost. 
Let's take a look at some of the average expenses in Pennsylvania. 
| | |
| --- | --- |
| Cost of Living Item | Average Cost |
| Home Value | $240,658 |
| Utilities  | $353 per month |
| Food  | $3,223 per year |
| Transportation | $4,332 (one adult, no children) |
| Income | $67,000 |
Real Estate 
The current average house value in Pennsylvania is around $240.6k, depending upon the area, size of the home, type of home, and year built. Many houses here reflect the state's rich history in the home's architecture, with homes built in Romanesque, Mansard, Victorian Gothic, Queen Anne, Chateauesque, and other styles. 
Sprawling across the state, there are many homes dating back to the 1800s, showcasing older styles of architecture and design, large landscaped yards, and charm. But there is also a wonderful mix of newer homes following more modern contemporary designs and technologies, making it a homebuyer's dream with so many looks to choose from. 
The most expensive area in Pennsylvania is West Chester, located just outside of Philadelphia, with a median home value of around $600k. Homes in Westchester combine the old-style architecture of brick exteriors with new contemporary designs and large open floorplans, making it a wonderful home for a family or individuals who want more square footage and be right outside one of the biggest urban cities. 
The cheapest area to live in Pennsylvania is Pottsville, located in the eastern region of the state and has a median home value of $125k. Homes in this city are older, showcasing horizontal paneling on the exteriors but semi-spacious interiors. 
Whether you want to live in one of the big cities, the suburbs, or a small town in Pennsylvania, there is a home perfect for you. First, decide on your budget and preferred location, then search for the style of home you would like and go from there!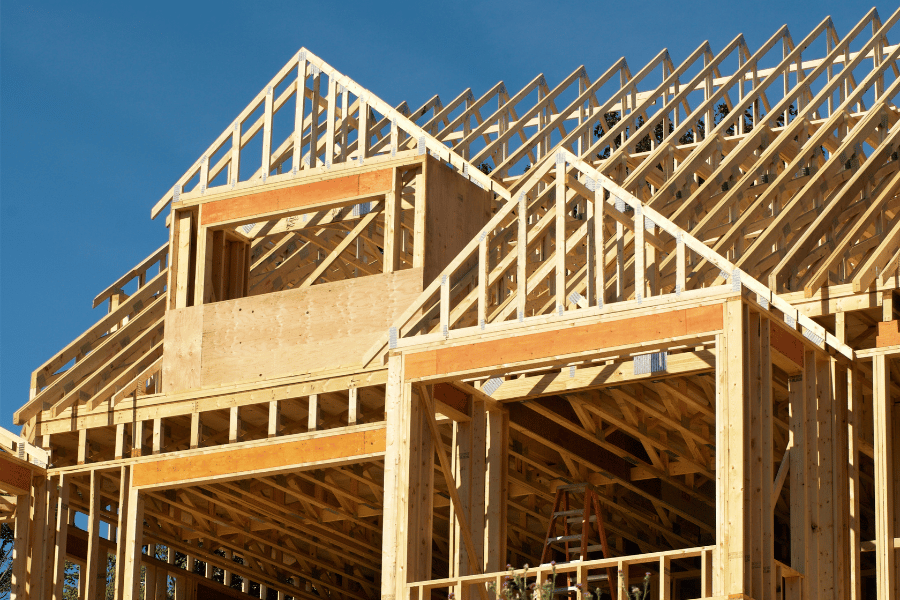 Weather
Pennsylvania has a generally humid continental climate with significant temperature and weather changes depending on the season. The summers tend to be long, hot, and humid, while the winters are harshly cold, windy, and snowy. With temperatures ranging between -20 degrees to 100 degrees throughout the year, you truly get to experience every season while living here. 
The summer months in Pennsylvania are from the end of May to mid-September, with an average daily high temperature of 77 degrees. The hottest month is July, with an average high of 86 degrees, perfect for some water activities on Independence Day. But you do have to keep an eye out for hurricane season starting in June when tropical storms and hurricanes can potentially hit the state and cause flooding and wind damage. 
Winter in Pennsylvania is from mid-December to mid-March, with an average daily high temperature of 45 degrees. The coldest month of the year is January, with temperatures sometimes dipping into the negatives. But, where there are crazy low temperatures, there are also lots of fun winter activities due to the amount of snowfall each year.
On average, Pennsylvania sees anywhere from 18-150 inches of snowfall over the length of the season, depending on your state location. The mountains see a lot more snowfall than the valley and city areas, making them a beautiful landscape of white during the winter. But always keep your eye out for blizzards and other snowstorms that can sometimes occur during this season as well. 
Spring and Fall in Pennsylvania are fan favorites, with average daily high temperatures around 60 degrees and the vibrant colors of wildflowers and trees sprinkling the state's landscaping and cities. Avid hikers look forward to the fall season each year, when the vast mountains are painted with oranges, pinks, yellows, and browns as the leaves change color, and the weather is perfect for a good long trek. 
If you are someone who enjoys every season and what it brings, Pennsylvania is defiantly the perfect place for you. 
Family-Friendly Things to Do 
Known to be a very family-friendly state, it is no surprise that there are countless things to do that are family-friendly in Pennsylvania. This state is full of surprises, from one of the top sought-after hiking trails cutting through the state's center to some of the country's most influential artifacts held in its biggest city. 
Whether you are in search of a weekend trip or a day of fun, there is plenty to keep you and your whole family out of the house here. From major sports teams carrying large fan bases playing at their local stadium to finding peaks in the skies on mountains and roller coasters, there is truly something for everyone.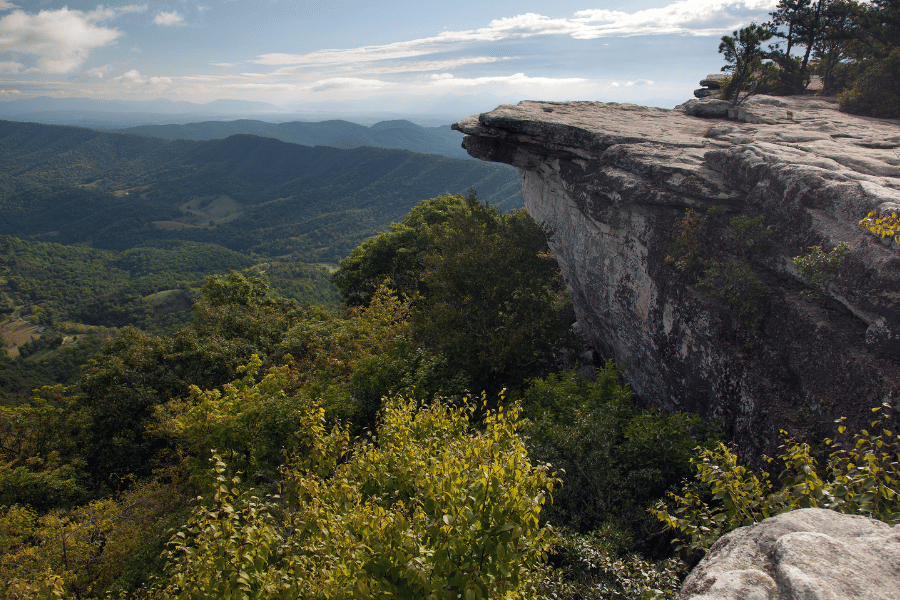 Check out some of the local favorites of family-friendly activities in Pennsylvania below. 
Local Favorites
Schools 
Pennsylvania is rated in the middle compared to the other 50 states but overall scored 65% for quality education and is home to dozens of excellent school districts. In the past year, 100 school districts had a 90% or above graduation rate, showing a high success rate for both the students and the schools. 
The top five public school districts are: 
Tredyffrin/Easttown School District
Radnor Township School District 
Mt. Lebanon School District 
Haverford Township School District 
Upper St. Clair School District 
Not only are there amazing options for K-12 education here, but there are also some of the highest-viewed universities. The average annual in-state college tuition in Pennsylvania is around $24k, about $9k more than the national average. So, although the cost of living here is much cheaper than in other college areas, the cost of going to school is slightly higher. 
Pennsylvania has a lot of university options, from private to public schools; let's take a look at some of the top-rated universities in Pennsylvania below. 
University of Pennsylvania
Carnegie Mellon University 
Swarthmore College
Haverford University 
Penn State 
Job Market
According to the Bureau of Labor Statistics (BLS), the current unemployment rate in the state of Pennsylvania is 4.3% compared to the national rate of 3.4%. This means that more people in the state of Pennsylvania are unemployed than the national average. But, those that are employed have a higher salary than the national average, as stated earlier. 
The top three sectors by total employment in Pennsylvania are manufacturing, real estate, and healthcare. In 2021, about 1.23 million people were employed in the education and health services field, showcasing these industries as great ones to move here for. 
Food 
Pennsylvania is known for its Philly cheesesteaks, amazing Amish dishes, soft pretzels, Hershey chocolate desserts, and fresh food stands and markets. While driving through this state, it is hard not to see fresh produce stands and farmers' markets selling the best produce during the season.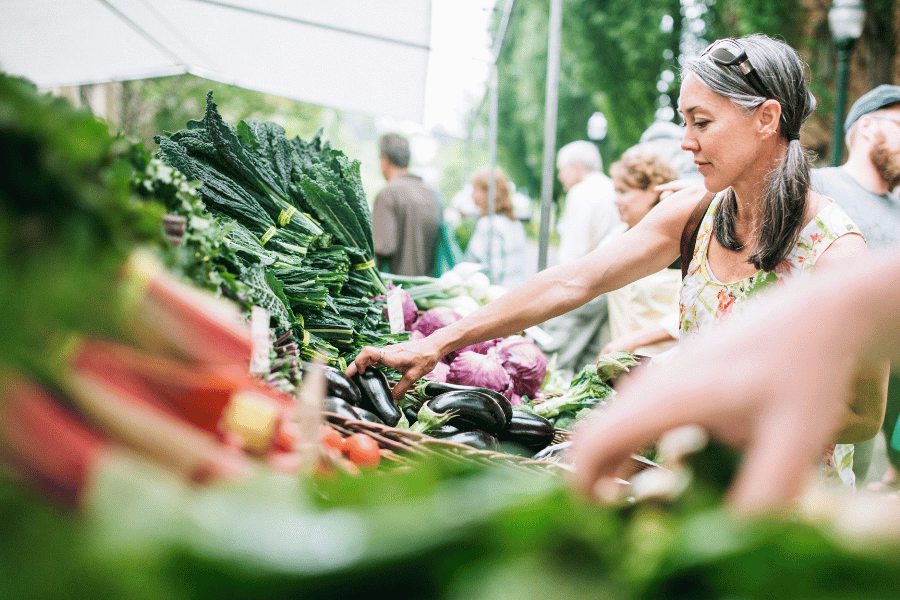 Pennsylvania is home to the oldest and largest Amish community in Lancaster County. Although this doesn't affect the state very much, it does has an influence on its food. Scattered around the state, there are many Amish shops and restaurants selling traditional dishes and specialties such as shoofly pie, Dutch cabbage rolls, homemade bread, and dishes similar to that a Thanksgiving meal with turkey, mashed potatoes, and homemade jams. 
One of the most popularized foods in the state is the Philly cheesesteak, with its home and origin in Philadelphia, PA. Initially created in an Italian market by two brothers that ran a hotdog stand, now you can see shops and stands all over the city selling this beloved sandwich of thinly sliced beefsteak, melted cheese, and topped with onions and peppers. 
Although the state is known for many of its unique dishes, it is also home to some fantastic restaurants and dining spots showcasing impressive interiors and even more surprising cuisine. With a diverse population of individuals from all over the world living here, especially in some of the more urban cities, you can find carefully curated traditional dishes from all over the world. 
Pros and Cons of Living in Pennsylvania
Pros: 
Lower Cost of Living 
Historical Attractions
Major Cities
Close to large metropolitan areas 
Tons of outdoor reactional activities and spaces
Home to NFL, MLB, NHL, and other major sports teams
Cons: 
Weather Storms 
Cold Winters 
No ocean access
Lots of traffic
Older housing structures 
Living in Pennsylvania-Final Thoughts 
Pennsylvania is a great place to live for individuals looking for a lower cost of living with a diverse selection of home styles, types, and locations, from large urban cities to more suburban areas with vastly stunning landscapes. 
With great school districts and safe neighborhoods as well as countless things to do and see, this is a fantastic place for a family, college student, or young professional. If you or anyone you know is moving to Pennsylvania, make sure to contact us here so that we can connect you with one of our Realty Specialists. No matter your budget, location, housing preferences, and style, we will work tirelessly to help find you the perfect home. 
Check out our other local guides! 

Find your new home
Search real estate and homes for sale