5 Best Places to Live in New Jersey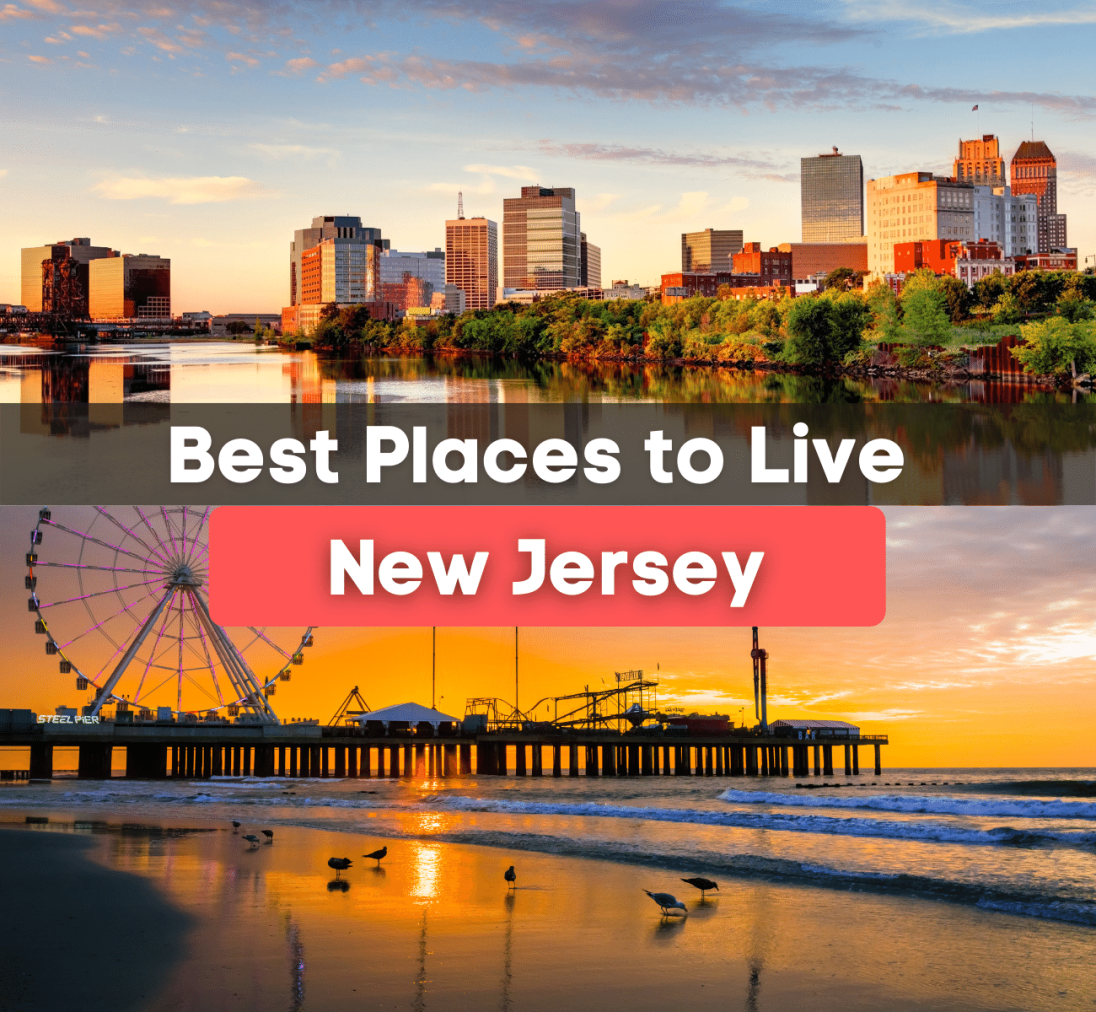 Best Places to Live in New Jersey
If you are considering moving to New Jersey, you must live in one of these five best New Jersey cities!
New Jersey is a beautiful place to live. Whether you want to live near the beach with stunningly clear waters, in a big city full of bars, restaurants, and sporting events, or in the suburbs where it is quiet, and you know your neighbors, there is a perfect place for you.
Known for its beaches with entertaining boardwalks, casinos where you can take your chances on a big win....or loss, and untouched nature areas that showcase the state's landscape, New Jersey could be your new home.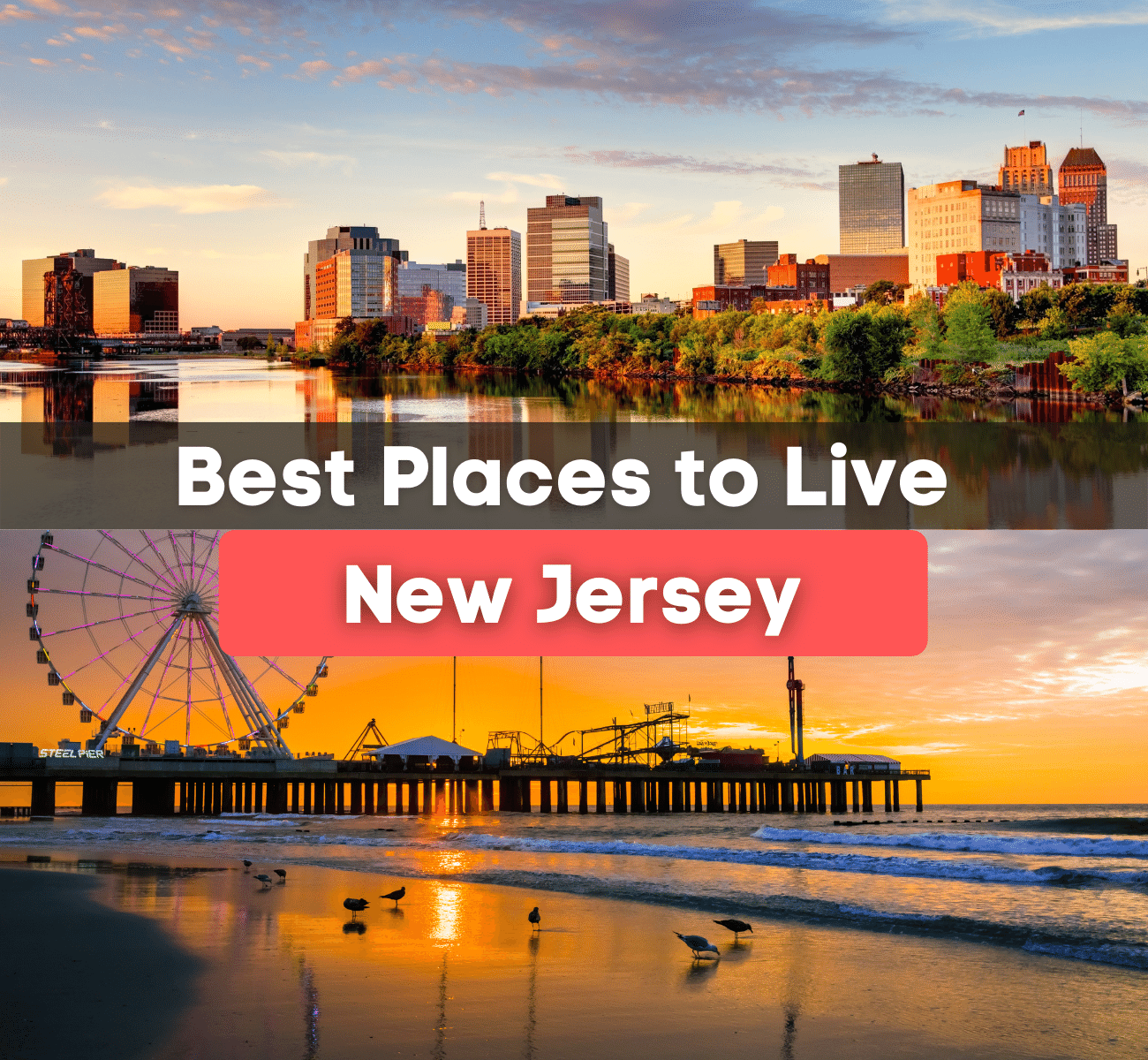 Located right over the water from Manhattan, NY, with a population of 8.885million people New Jersey has lots of big cities with a dense urban feel, while other areas are quieter and have a small-town feel.
Although the cost of living is still high compared to the rest of the country, living in New Jersey provides you more space for your money with easy transportation to other large cities and areas with plenty of exciting or relaxing things to enjoy close by.
Check out the top five best places to live in New Jersey below to read more about what area fits you best, and let us help you to decide what part of New Jersey you want to call your new home!
Check out these top places to live in New Jersey!
Jersey City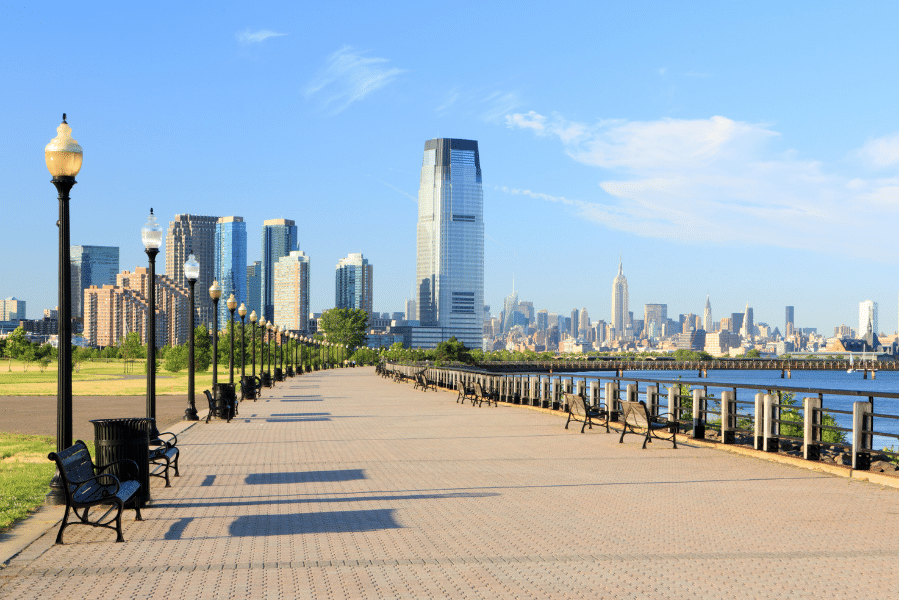 Located in northeastern New Jersey, Jersy City boasts stunning panoramic views of the Manhattan skyline and is a short 40-minute commute into New York City. New Jersey has a mix of brand-new developments and quaint small towns resembling Brooklyn, NY, with tree-lined streets and brownstone buildings.
With a population of 301,419, Jersey City is the second-largest city in the state and is known for its diverse population and even mix of crazy city life paired with quaint coffee shops and parks.
The population of Jersey City is a mix of families and young professionals looking for an easy commute to Manhattan or wanting easy access to everything the city has to offer. Surprisingly, the city is also very walkable with its waterfront walkway, green spaces, and long streets, making it a great place to live for those who do not want to own a car.
With easy access to so many exciting things, Jersey City is a fantastic place to live; check out some local favorites below to see where to visit first!
Local Favorites:
Ridgewood
In the northeast part of New Jersey and across the river from midtown Manhattan, Ridgewood is the highest-rated city in New Jersey. With an extremely high median home value of around $899k, this is considered the most expensive area to live in the state by far, but you get what you are paying for.
Ridgewood has some of the highest-rated schooling, outdoor activities, jobs, nightlife, and health and fitness scores for its population. Living in Ridgewood gives you a suburban feel with easy access to large cities such as Manhattan or Jersey City but the convenience of living in a quiet, family-friendly area. Great for families, there are many restaurants, coffee shops, and upscale shopping downtown and in surrounding regions.
Not only is Ridgewood known for its downtown and recreational areas, but there are also some stunning parks full of wildlife and golf courses to enjoy the outdoors with. Ridgewood country club holds three golf courses and the U.S Amateur Championship in 2022, maintaining an excellent reputation with golfers all around the country, and is a great place to test your game.
The park systems, such as Saddle River Country Park, are great ways to spend some time outdoors in Ridgewood, NJ. Bikers, runners, and families come to enjoy the paths shaded by trees, dog parks, lakes, and more.
Ridgewood is a top destination to live in New Jersey; check out some local favorites below and consider making this city your new home!
Local Favorites:
Westfield
This charming city in New Jersey is located in the northern part of the state and is known for its beautiful downtown area. With a population of 29,690, many young professionals and families live in this gorgeous area, happy to call it home.
Westfield is not a cheap area, with median home values of around $885k. It has an A+ living score and is conveniently located 16 miles southwest of Manhattan, making it an easy commute for those wanting a more suburban lifestyle but working in New York City. Families enjoy this city with top-rated schooling, family-friendly activities, and parks just miles from their homes.
Downtown Westfield is a vibrant place, full of shops, restaurants, markets, cultural events, and excellent landscaping of trees and parks. Many who live here spend the weekends enjoying whatever the city has planned in its downtown streets, such as running races, festivals, farmers markets, live music, and more.
Find out what you want to explore in this beautiful city by reading the list below!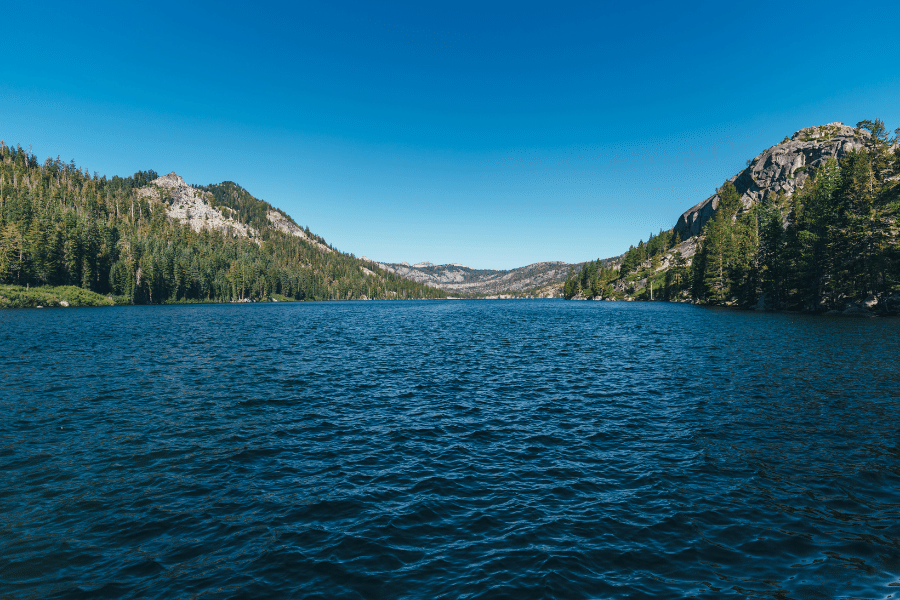 Local Favorites:
Princeton
Many students, young professionals, and families live in this suburban town, known for its Ivy League school, Princeton University, with historical buildings and a Gothic-style chapel. Princeton has a beautiful mix of art galleries, museums, historical buildings, and clean parks for many visitors and individuals in the area.
The median home value in Princeton is about $740k, with a current population of 31,161 ranging from students and visitors throughout the year. During school, students litter the streets and downtown area to study or enjoy local parks and museums, while the summers are quaint and quiet. Living in Princeton also offers easy access to Philadelphia and New York City through public transportation or highway systems for those needing an easy commute to these two larger cities.
Princeton is known as a college town, rated as one of the best in the country. But, instead of rowdy bars and dirty streets, students are incorporated into the local community. The area around the university is very walkable, with restaurants, coffee shops, and parks available.
This town is a great place to live if you want to be surrounded by the inspirational environment of living near campus with towering buildings surrounded by gardens and parks with colorful fall leaves or spring flowers. Public schools here are also highly-rated, and families can enjoy the safety of this low-crime area with kid-friendly activities.
Check out the list of local favorites in Princeton below!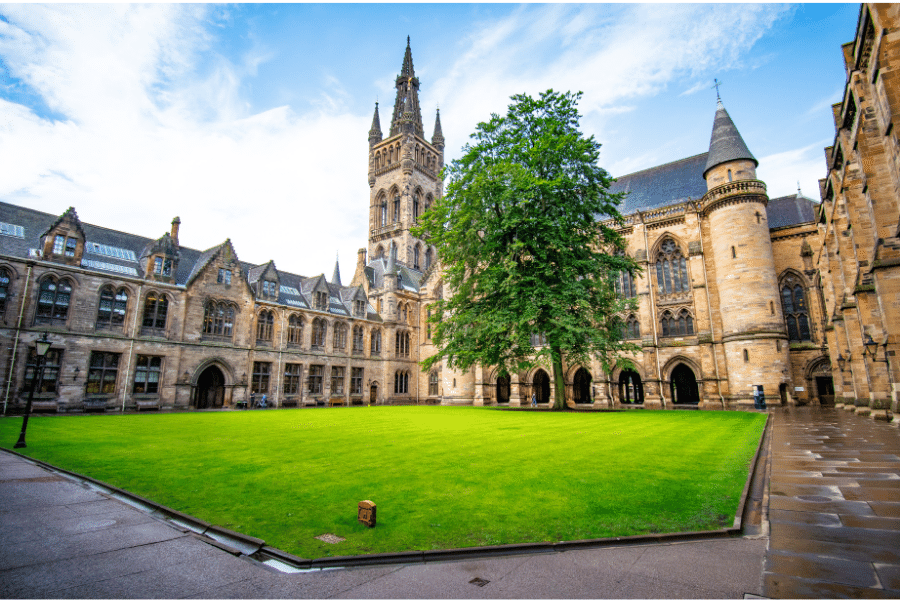 Local Favorites: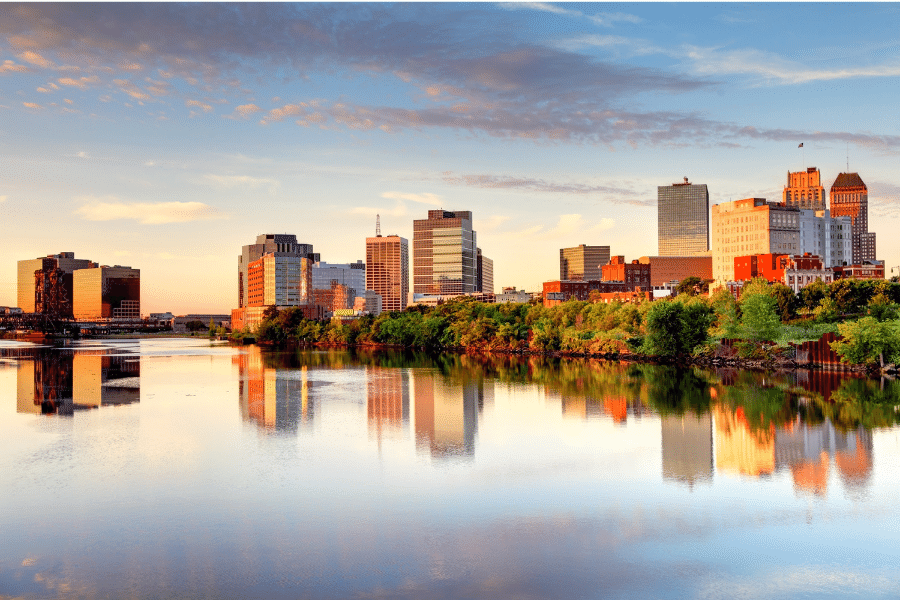 Newark
This city is known for its Newark Liberty International Airport and New Jersey Performing Arts Center. As the largest city in New Jersey with a population of 281,917, Newark provides a dense urban feel for those living here.
Located on the west side of New Jersey and only 8 miles west of lower Manhattan Island, this is a convenient commuter city for those wanting to travel into New York at times but not pay the crazy New York rent.
Known to be the state's largest metropolis, Newark is the cultural center of New Jersey, with countless art galleries, performances, museums, and entertainment options. You can also escape the city at times and enjoy beautiful parks and green spaces such as Branch Brook Park, covered in cherry trees during the season, and pathways and lakes to enjoy.
Check out this list of local favorites below to learn more about what Newark offers!
Local Favorites:
Best Cities in New Jersey-Final Thoughts
New Jersey is a beautiful place to live, with sandy beaches, entertainment for the whole family, nationally known golf courses, easy transportation to other cities and within the state, preserved natural areas, and much more! With so many highly-rated towns to choose from, you can easily find the perfect fit for you and your lifestyle.
If you or anyone else you may know is interested in homes for sale in New Jersey, make sure to contact us here to be connected with one of our Realty Specialists! We are here to help and are ready to answer any questions you may have about the home-buying process.

Find your new home
Search real estate and homes for sale