5 Things to Know BEFORE Moving to Ridgewood, NJ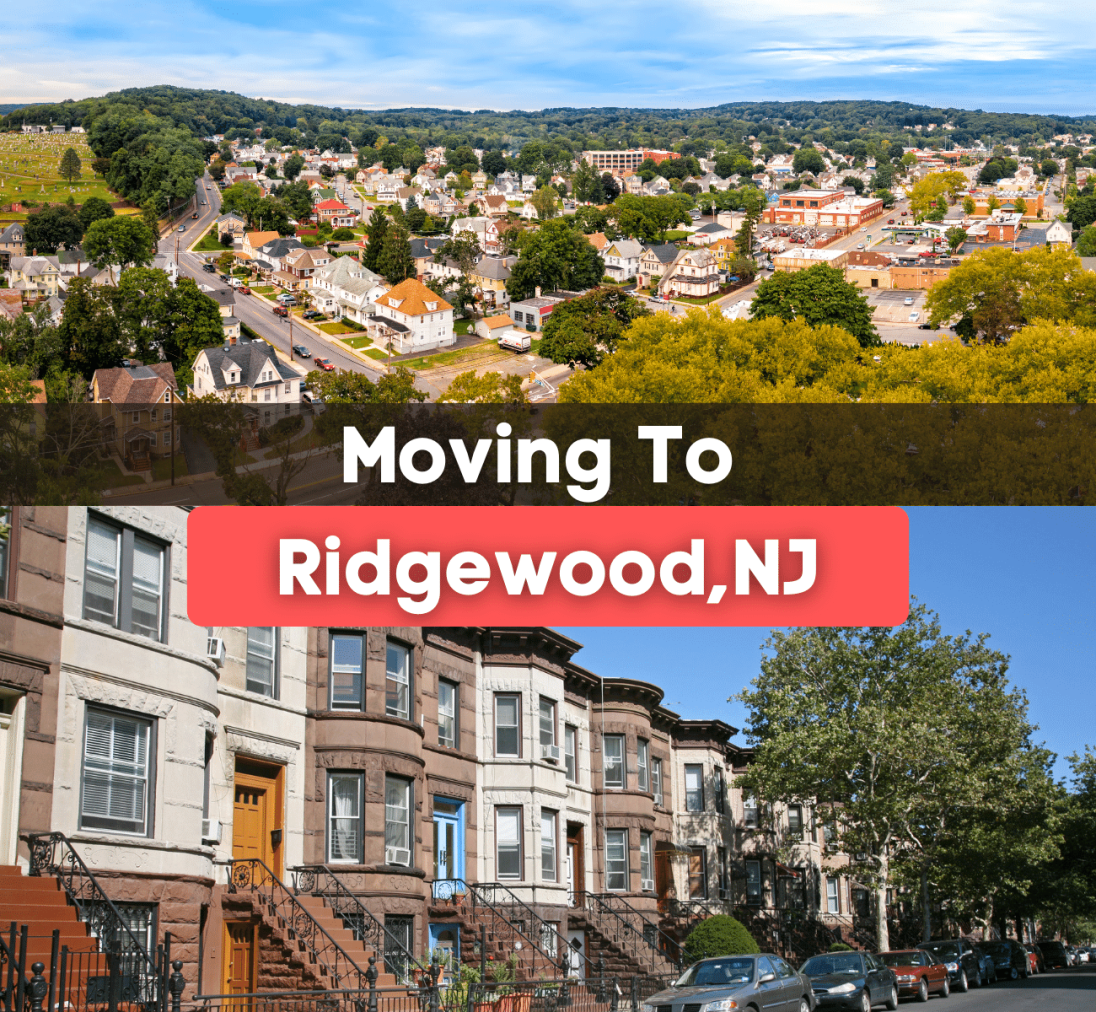 Living in Ridgewood, NJ
Are you moving to Ridgewood, NJ? Make sure you know these five things about living in Ridgewood!
Ridgewood, NJ, is a village in Bergen County with a population of 25,979 residents located in the northeastern part of New Jersey. This area is best known for its excellent school systems, safe and quiet neighborhoods, attractive housing options, diverse communities, and stunning parks. It is a fantastic place to raise a family, but it is still close to easy transportation to other large cities such as New York City.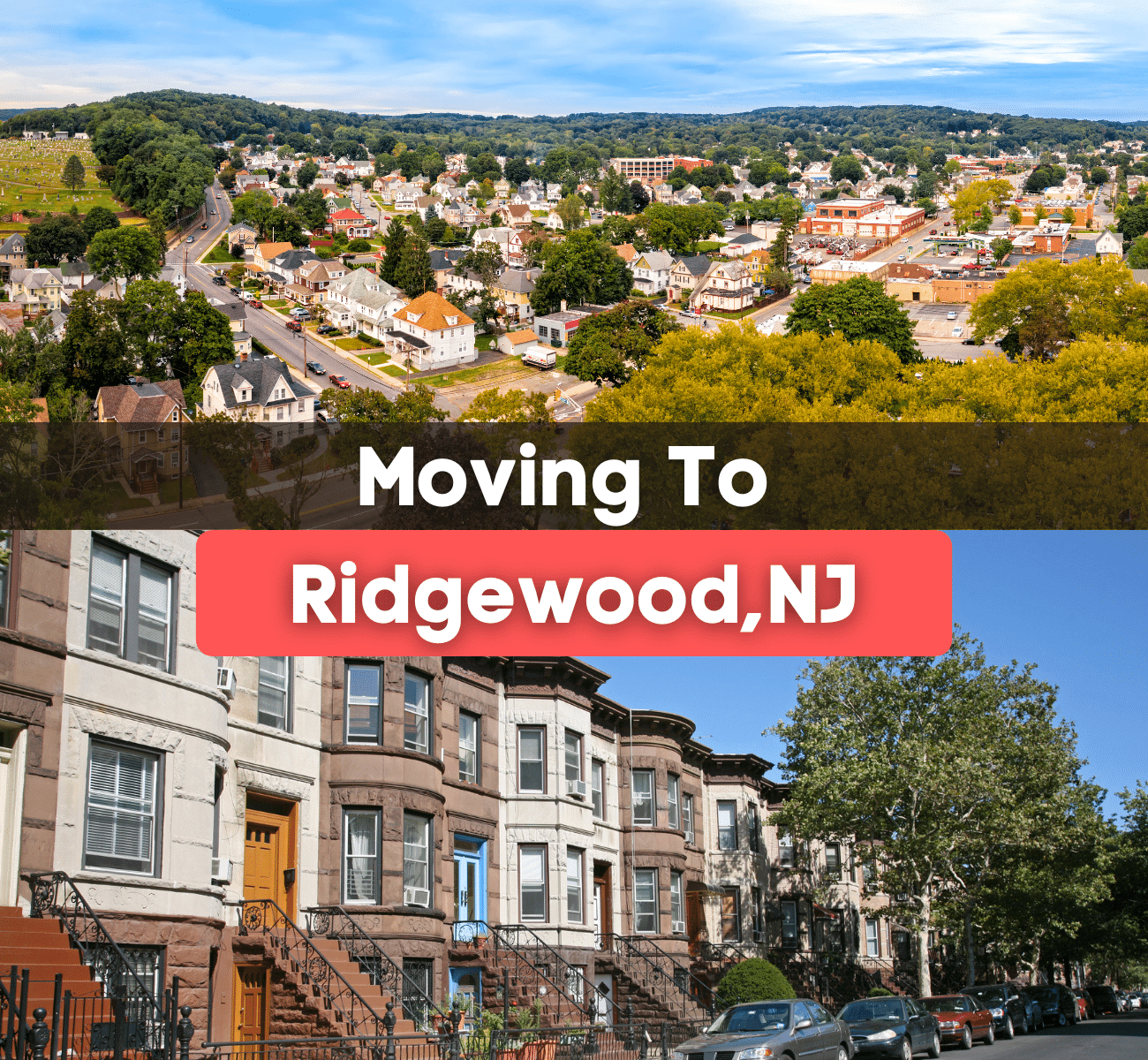 Considered a suburb of New York City, this area is rated as one of the best places to live in New Jersey. Living in Ridgewood provides residents with a sparse suburban feel with charming neighborhoods but easy access to top-notch restaurants, cafes, bars, and the historic downtown area. This is an excellent option for commuters, with over 55% of the population commuting daily to work but living in a great family-friendly area.
If you are considering moving to this beautiful village in New Jersey, make sure you know the realities of living there! Read below to learn about the five things you should know before moving to Ridgewood.
Here are the things you should know about Ridgewood!
Cost
Ridgewood, NJ, has one of the best ratings for overall living, with top-rated schools, meager crime rates, easy transportation systems, excellent parks and eateries, and beautifully spacious housing options.
Due to the high demand of individuals wanting to live here with so many benefits, the cost of living in Ridgewood is expensive. The median home value is around $850k, making it almost $400k higher than the national average. But not only are homes higher in cost, but Ridgewood's price for electricity and water within those homes is also about 3% higher than the rest of the U.S.
To afford to live in this higher-cost area, you will have to make a higher annual income than in other areas. The median household income in Ridgewood is around $178k, meaning that most people that live here are taking in an astonishing $100k more than the rest of the country. If you want a modern, high-scale home with lots of land and modern technology, West Ridgewood will be the most expensive area, with homes reaching up to $6 million in costs. But you can still live in Ridgewood and not break the bank. Some more affordable housing options are in North Ridgewood or towards the village's central region, ranging in the $500k prices.
Known for its unique brownstones lining the streets, the housing options in Ridgewood are also excellent. The housing market in this area offers a variety of options, from sizeable historic family homes with lots of land to studio apartments with easy access to the downtown and surrounding areas to brand-new contemporary construction. No matter what type of home you are looking for, Ridgewood is bound to have the perfect fit.
Transportation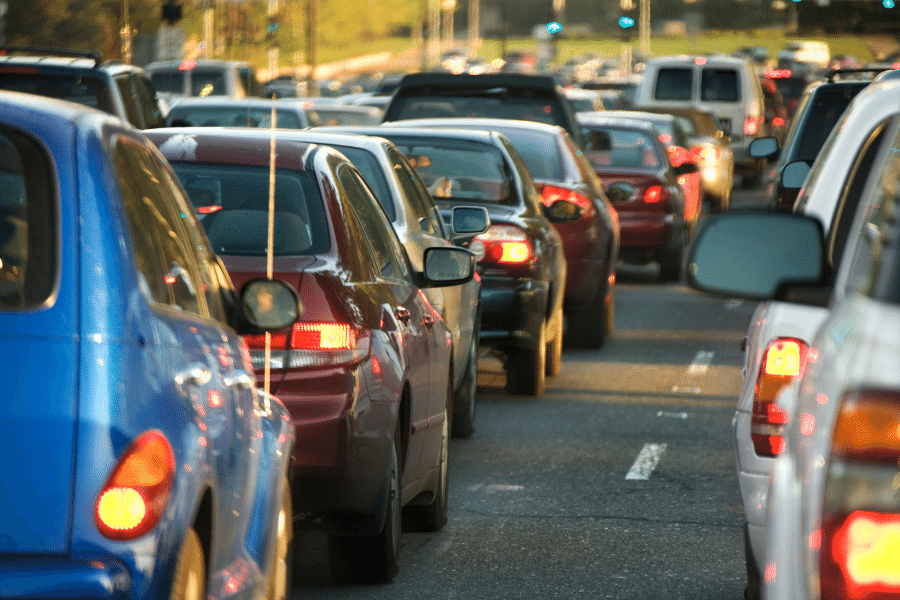 With being a suburb of New York City, many working professionals that live here commute into the city each day. With easy access to public transportation and highways, transportation in Ridgewood is fast and accessible.
Unfortunately, there is no direct train from Ridgewood to Manhattan, NY, but no need to worry because there are other ways to get to the city in under an hour. Most people commuting to NYC will take the NJ Transit to Secaucus and then take the train to Penn Station. Another option if you don't want to transfer is to take one of the public buses from Ridgewood straight to Manhattan. Sometimes the buses will take a bit longer than the trains, but you can avoid transfers and train malfunctions this way.
Due to many residents in Ridgewood being a part of a family or are a higher class professional many own their vehicle as a way to commute. Driving from Ridgewood to NYC is much faster, with the time being typically around 45min depending upon traffic, but there are tolls required, and traffic can be highly unpredictable. Once you get to NYC, parking is easier to come across if you have a parking spot or deck near your location.
Only some people around Ridgewood commute to NYC, but rather to other parts of New Jersey and surrounding areas. The public bus system is the best time-efficient way to get around this area, especially since New Jersey traffic is considered the worst in the entire country! Bus fares in New Jersey are $1.50 a ride and 70 cents for seniors, making it a cost-effective and easy way to get around.
Check out the best ways to travel to your location below!
| | | |
| --- | --- | --- |
| Location | Mode of Transportation | Time |
| New York City | Bus | 1hr 25min |
| New York City | Train | 1hr 13min |
| New York City | Car | 45min |
| Philadelphia | Bus | 3hr |
| Philadelphia | Train | 2hr 37min |
| Philadelphia | Car | 1hr 52min |
| Jersey City | Bus | 2hr 15min |
| Jersey City | Train | 1hr 22min |
| Jersey City | Car | 50min |
Activites and Attractions
Ridgewood is a charming village with many activities and attractions to enjoy within its small borders. Whether you want to be inspired by local art galleries, stroll amongst the wildflowers at the James Rose Center, or take the whole family to enjoy a day at Saddle River Park, there is something for everyone here to enjoy.
With such a high population of families, the parks are always bustling with children playing on playgrounds, adults grilling out, people picking up sporting games, or running along the paved trails. Access to such clean and diverse park areas is a huge advantage of living in Ridgewood and something many residents take advantage of. But, on rainy or cold days, there are also many indoor options to keep everyone entertained or inspired.
Check out some of the local favorites of activities and attractions below!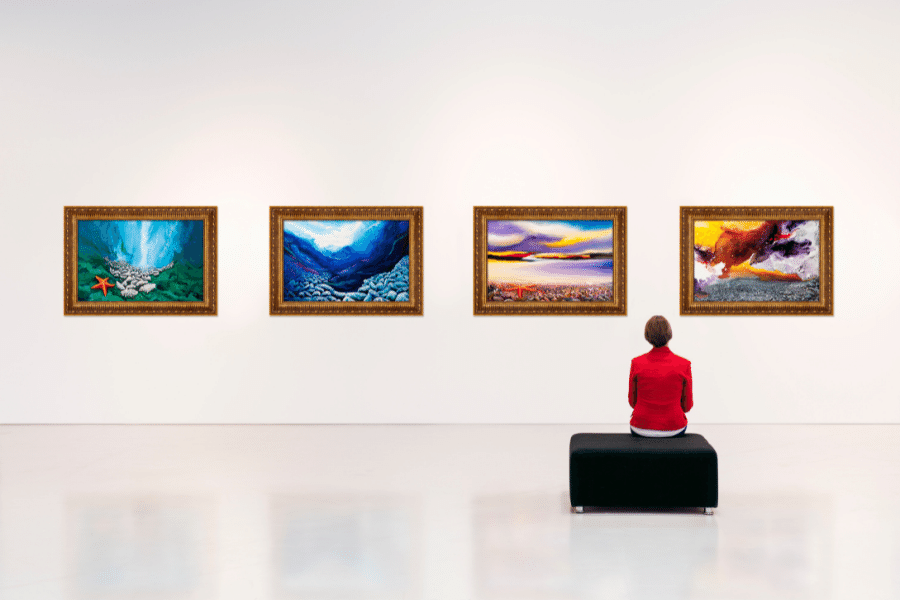 Local Favorites:
Top Rated Schools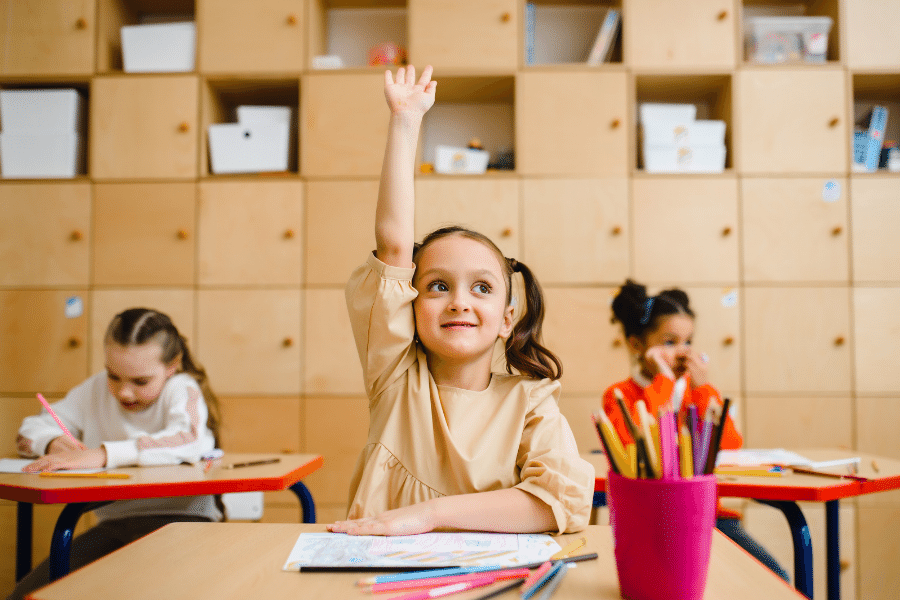 The Ridgewood Public School District is a top-rated school district with 5,613 students from K through 12 with a student-to-teacher ratio of 15 to 1. These top-rated schools are a huge draw for families and teachers to want to live here. With one of the best school districts in the state, 74% of students score proficient or above in math and 84% in reading. Not only do the students perform well on standardized testing, but Ridgewood also is #11 in the state for athletics and scores highly high in clubs and activities within the school.
A big part of having such a fantastic school district is having well-educated, happy, and motivated teachers. The Ridgewood school district ranks #7 of 374 best places to teach in New Jersey with an average salary of $89,201, benefits, access to school-wide funding for the classroom, well-behaved students, a great area to live, and overall a good quality of life. With great teachers, access to activities, clubs, and sports, as well as good school funding, this is a great district to have your children attend. Check out some of the schools in Ridgewood below!
School
Grades
Ratings
Ridgewood High School
9-12

Nationally Ranked: #644

State Ranking: #23

Ridge Elementary School
K-5

State Ranking: #17

Hawes Elementary School
K-5

State Ranking: #11

Orchard Elementary School
K-5

State Ranking: #23

George Washington Middle School
6-8

State Ranking: #19

Benjamin Franklin Middle School
6-8

State Ranking: #21

Somerville Elementary School
PK, K-5

State Ranking: #26

Willard Elementary School
K-5

State Ranking: #46
Culinary
It should come as no shock that a highly populated area with high-income individuals has a bustling culinary scene with a mix of friendly taverns with good dining options. Whether you are looking for a quiet ambiance or a rowdy bar crowd, you can find whatever you want in this village. Most restaurants, cafes, bakeries, and bars are located near the downtown area, but some are also sprinkled throughout the region. Check out some of the local favorite dining options below!
Local Favorites: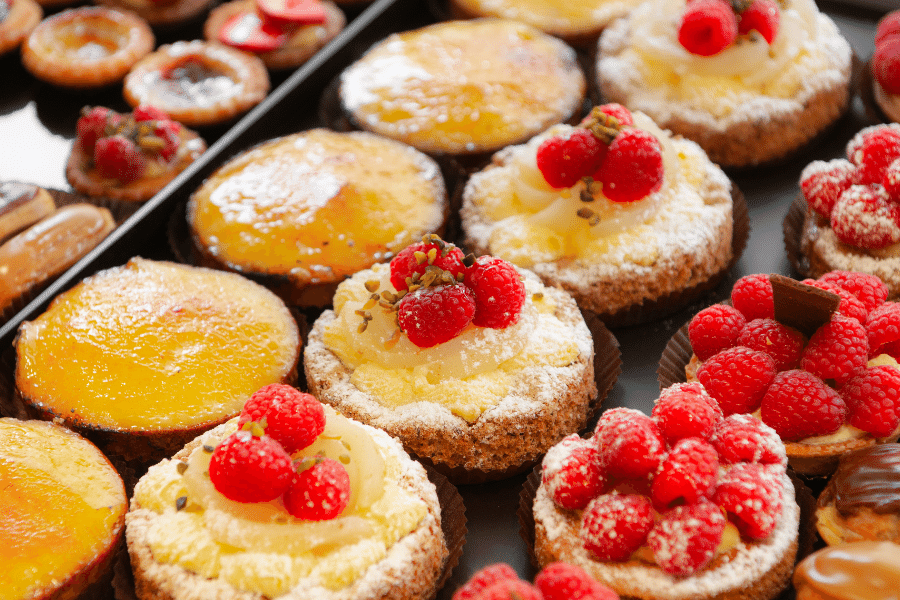 Pros and Cons of Living in Ridgewood, NJ
Everywhere will have its ups and downs of living there, but it depends on your preferences and what you are willing to be a little flexible on. Whether you are tight on budget and need to know the logistics of price or someone who needs tons of green spaces to escape the city or an easy commute, always check the pros and cons before making a final decision on moving. Check out the list below to see some pros and cons of living in Ridgewood, NJ.
Pros:
Low crime rates
Variety of housing options
Easy commute to New York City
Excellent school systems
Fun things to do and see
Diverse communities
Great Restaurants, cafes, and bars
Community feel
Cons:
Expensive
Suburban feel
Higher cost of electricity and water
Higher gas costs
Longer commute to NYC and Philadelphia
Crazy traffic
Moving to Ridgewood, NJ - Final Thoughts
Ridgewood is a fantastic place to live with family-friendly activities and attractions, top-rated school districts, safe and quiet neighborhoods, and easy access to fast public transportation. Ridgewood is an excellent option if you are looking for a more suburban lifestyle but still commuting or want easy access to large cities such as New York City or Philadelphia. If you are willing to pay the price of living here and be alright with sometimes getting stuck in traffic on your way home, this could be your new home.
If you or anyone you know is moving to Ridgewood, NJ, make sure to contact us here so that we can connect you with one of our Reality Specialists to discuss your preferences, budget, and more to help you find the perfect home for you in Ridgewood, NJ.

Find your new home
Search real estate and homes for sale