7 Things to Know BEFORE Moving to Jersey City, NJ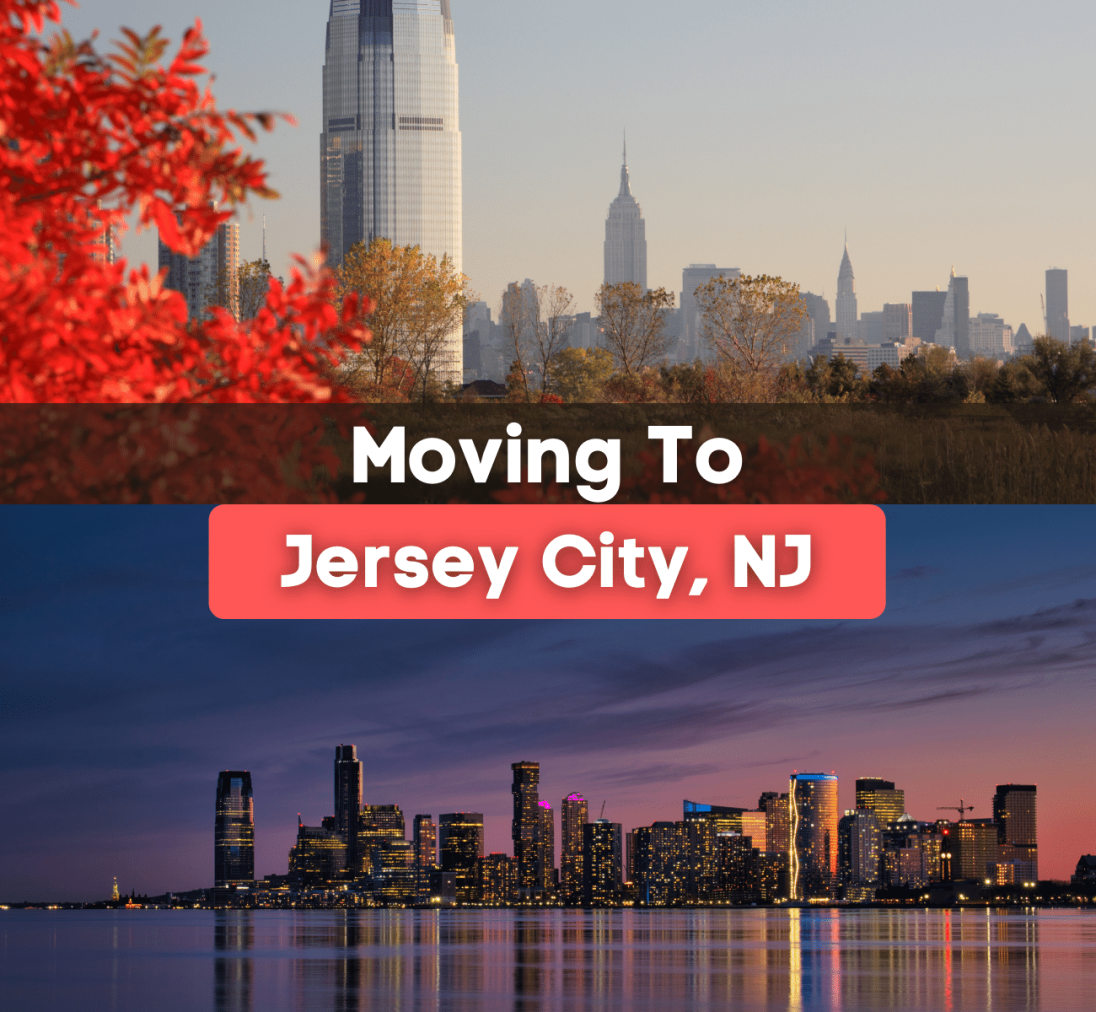 Living in Jersey City
Are you moving to Jersey City, NJ? Make sure you know these seven things before moving to Jersey City!
As the first destination for immigrants entering the United States from 1892 to 1954 as they approached the Statue of Liberty and a place full of greenery and vibrant streets, Jersey City has been a symbol of hope and excitement for many years.
In northeastern New Jersey, with its eastern waterfront facing the Hudson River, Jersey City is a great place to live, full of many famous attractions such as Liberty State Park, Ellis Island, and the Liberty Science Center. With a population of 262,652, it is the second-largest city in the state, and people living here can enjoy the excitement of the city but also the relaxation of the many green spaces and parks.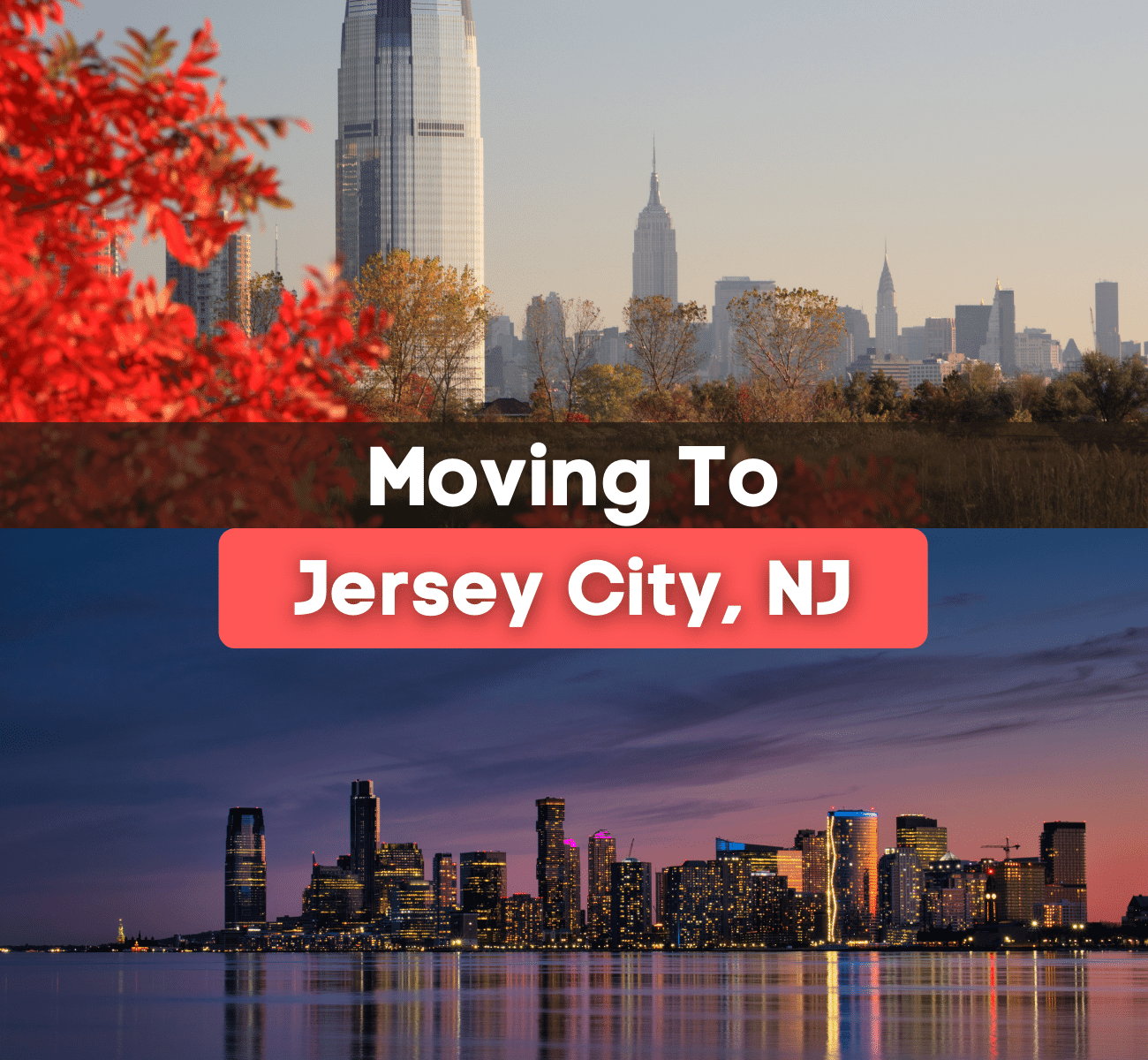 Before moving to Jersey City, make sure you know what living there is like! Read below some important things to know before moving to Jersey City to help better prepare you and make you feel confident about your move.
Here are the seven things you should know about Jersey City!
Living In Jersey City Is Expensive
Located right across the water from Manhattan, NY, many people have flocked to this city looking for a lower cost of living but easy access to the five boroughs of New York City. But Jersey City is still a costly place to live, with housing expenses being 79% higher than the national average and utility prices up to 5% higher. So, before moving here, expect to put a lot of money aside.
The median home value in Jersey City is currently around $600k, with lots of variances depending on what area of the city you live in and the type of home. Due to the higher housing costs, you will want to make a higher income to make a living here affordable. The average household income in Jersey City is around $76,444, with the largest job market being in engineering.
If you are considering renting a property instead of buying, you should make at least 40x the monthly rent to qualify for a landlord to rent you the property. If you don't, you will need a co-signer to be able to qualify for anything, even within the state.
Home costs are higher in Jersey City, and food costs are also higher. The grocery prices in this city are around 10% higher than the national average, and fast-food and sit-down restaurants are also priced at a higher cost.
Although everything seems expensive in Jersey City, gas prices are around the same as the national average. But, a unique quirk of the state of New Jersey is that you are not allowed to pump your gas. It has been illegal to pump your gas since 1949! So, expect to have gas service whenever you are in New Jersey.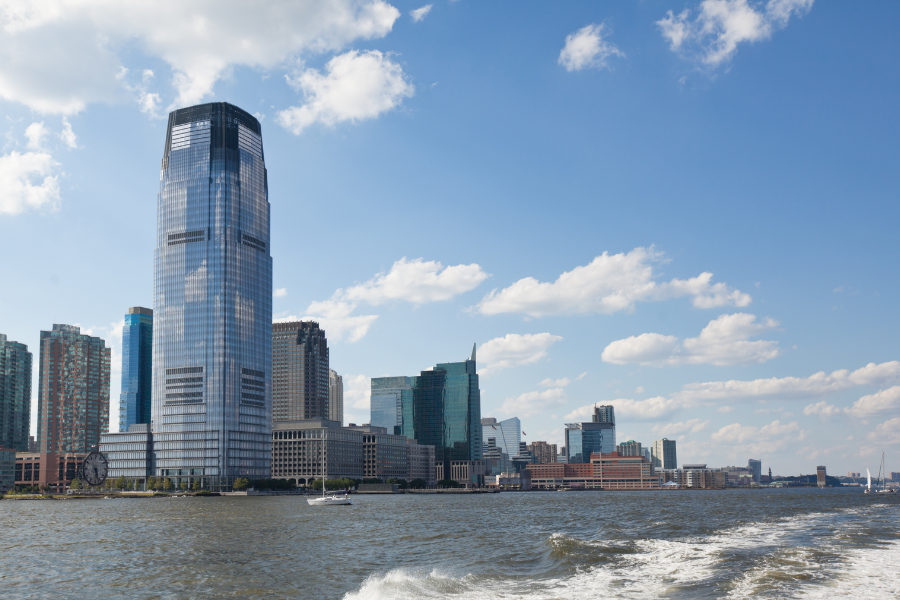 Weather is Unpredictable
Jersey City is located right along the waterfront; many forget that the state of New Jersey itself is a peninsula. Weather in Jersey City can be very unpredictable at times with an oceanic climate.
The fall season in Jersey City is from September to November, with temperatures averaging in the 60s with November getting down into the 50s some days. The fall colors are astonishing here, with all of the green spaces full of trees and wildflowers showcasing a display of beautiful colors.
The winters in Jersey City get cold and snowy from December to February. Instead of showcasing the fall colors, the parks and outdoor spaces now have frozen-over lakes, ponds, and waterfronts, and the grass and wildflowers turn brown and get covered in white snow. The temperatures average in the 30s during the winter season, and it snows at least 26 inches each year. So, bundle up and prepare for some cold days in this city!
As the snow melts and the spring season begins, the air remains cold due to rising humidity. The spring season is from March to May, with temperatures averaging around the upper 50s but reaching the 70s in May. Spring in Jersey City is an exciting time with everything blooming around you and temperatures in that perfect sweet spot where it's not too cold or hot to enjoy the outdoor spaces.
It rains on average around 48inches a year in Jersey City, and you can expect cloudy and foggy skies at times, but storms make this season so unpredictable. Flooding can occur in downtown Jersey City or near the waterfront quickly, making it sometimes dangerous. Keep your eyes on the weather forecast and carry an umbrella with you sometimes.
Lastly, as the summer months roll around from June to August, the temperatures rise to an average of 80 degrees, with temperatures sometimes reaching 95 degrees. The many streets and reflective buildings can also make it feel hotter than downtown. The summers in Jersey City are known to be hot, humid, and wet, and are located right along the water. So, expect to feel some humidity during these summer months.
Overall, Jersey City residents experience every season to its fullest, with snow in the winter and hot, humid weather in the summers. Just keep your eye out for storms and possibly purchase a nice winter coat and an umbrella.
Historic and Fun Attractions All-Around
Known for its historical monuments and the long-standing importance of immigration to the United States, Jersey City has lots of attractions and things to do for both visitors and residents alike. Some go as far as even calling this city the sixth borough of New York City due to its many world-class museums, fine dining options, important monuments, and large parks.
Check out some of the favorite local attractions below to start exploring your new home!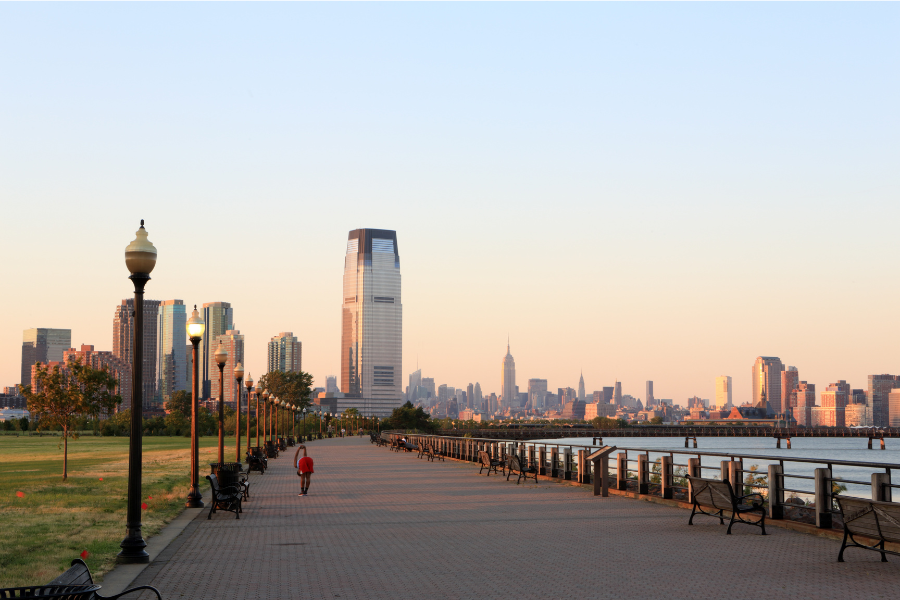 Local Favorites:
Getting Around is Easy
Jersey City has a robust network of transportation options available. Whether you want to utilize public transportation or own your vehicle getting around is easy here! Jersey City has one of the highest rates of individuals utilizing public transit, with 50% of the residents using public transportation to commute to work or other places.
The two best options for public transportation here are going to be by PATH or light rail. Most of the significant parts of the city and surrounding areas are serviced by these public rails and are quick and easy to navigate. But, if you want to utilize the bus system instead for possibly traveling a bit further, the public buses run under the name of the NJ Transit. These work similarly to the subway but are under different ownership, but don't worry because a few lines travel into Manhattan, NY!
If you are traveling into New York City and want a pleasant ride with great views of the Manhattan skyline, the ferry will be your best bet. Many ferry options are part of the NY Waterways that will bring you from different parts of New Jersey to New York. When traveling from Jersey City, the Harborside to 39th street Midtown or Battery Park is the most common. Both ferries take under 10min typically and can get you access to other forms of transportation from there, such as buses or the NYC subway system.
If you are part of the other 50% of the population that owns their vehicle, no worries, there is easy access to roads and highways. Interstate Highway I-78 goes from North to South and is an easy way to get from top to bottom of the city, as well as many other roads and highways connecting you from place to place. But, unfortunately, traffic can get pretty heavy at times, and you might get stuck sitting longer than driving.
No matter what means of transportation you plan on taking; there are many options to get you to where you need to go in Jersey City.
City of Nature
Jersey City is home to some of the best public parks. From waterfront views and boardwalks to large recreational fields and green spaces to lakes and beaches, there is a space for you or the whole family to enjoy.
Although this is a very urban part of New Jersey, Jersey City is an area full of greenery, wildflowers, water, and space. Whenever you need to leave the hustle and bustle of city life, there are multiple parks and other outdoor sanctuaries for you to escape to.
Check out some of the local favorites below to find your escape!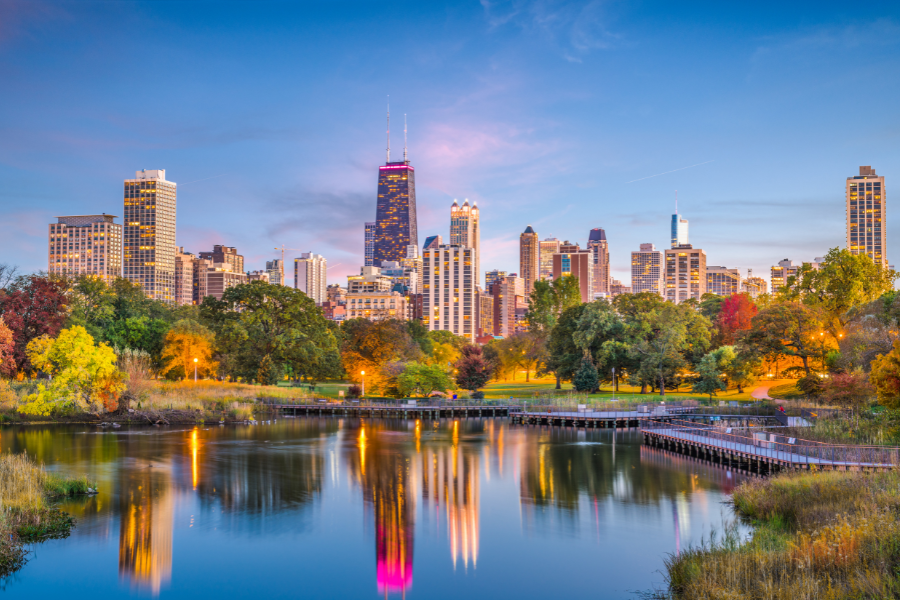 Local Favorites:
Vibrant Nightlife
Jersey City's nightlife has grown tremendously over the years, with the downtown area becoming a bustling network of bars, cocktail lounges, nightclubs, and more as the sun goes down. Whether you want to have a relaxed evening with friends and try out some unique and elegant cocktails at a speakeasy or dance the night away at one of the nightclubs, there is something for everyone and what they are looking for.
Check out some of the best places to go depending upon what you are looking for below!
| | | |
| --- | --- | --- |
| Nightclub | Cocktails/Speakeasy | Bar |
| | | |
| | | |
| | | |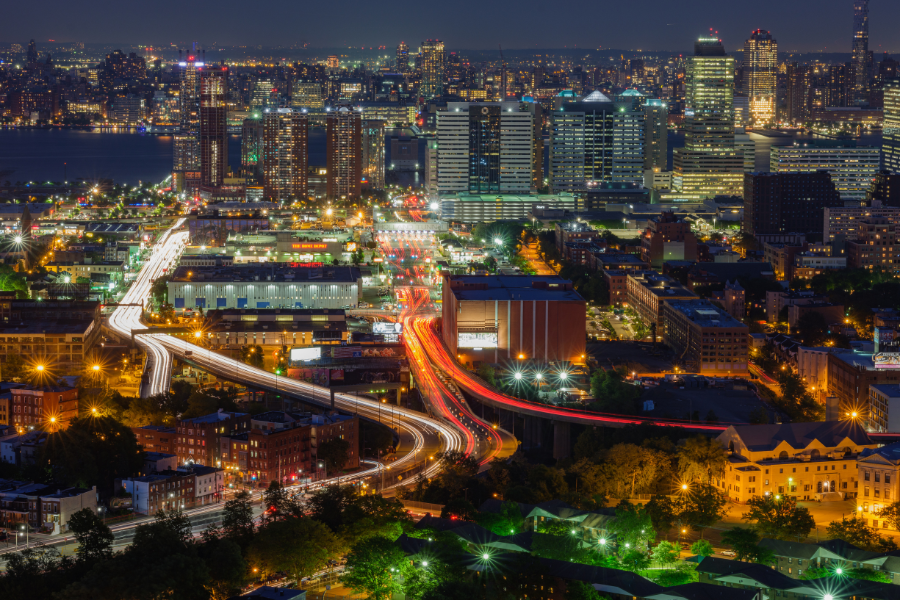 City of Immigrants
Jersey City is one of the most diverse cities in the United States. The city is a prime location for culture and business opportunities and an excellent place to raise a family, causing individuals with different backgrounds to move here.
There are more than 40 languages spoken throughout this city and five major ethnic groups; Asian, White, African American, White (Hispanic), and other (Hispanic). Due to the multitude of different cultures and ethnicities here, a mixing pot of ethnic food is also available!
No matter what type of food you are looking for, you can find it here; there are restaurants and eateries with Italian, Mexican, American, Asian, French, Indian, Filipino, and Cuban influences. You can also find multiple cultural festivals and markets to learn about other cultures and experience a small part.
Pros and Cons of Living in Jersey City, NJ
Pros:
Easy transportation
Beautiful parks and green spaces
Lots of attractions
Cons:
Expensive
It is illegal to pump your gas
Weather is unpredictable
Moving to Jersey City, NJ - Final Thoughts
Jersey City is a great place to live, with many parks and green spaces, a vibrant nightlife scene, accessible transportation, and many historical and famous attractions. If you are willing to bare with the cold at times and the cost of living, moving to this city is defiantly worth it.
If you or anyone you know is moving to New Jersey and want to call Jersey City home, make sure to contact us here, and we will get you in touch with one of our Realty Specialists to help guide you on your move and finding the perfect home to fit your needs.

Find your new home
Search real estate and homes for sale