5 Things To Know BEFORE Moving To Ocean City, NJ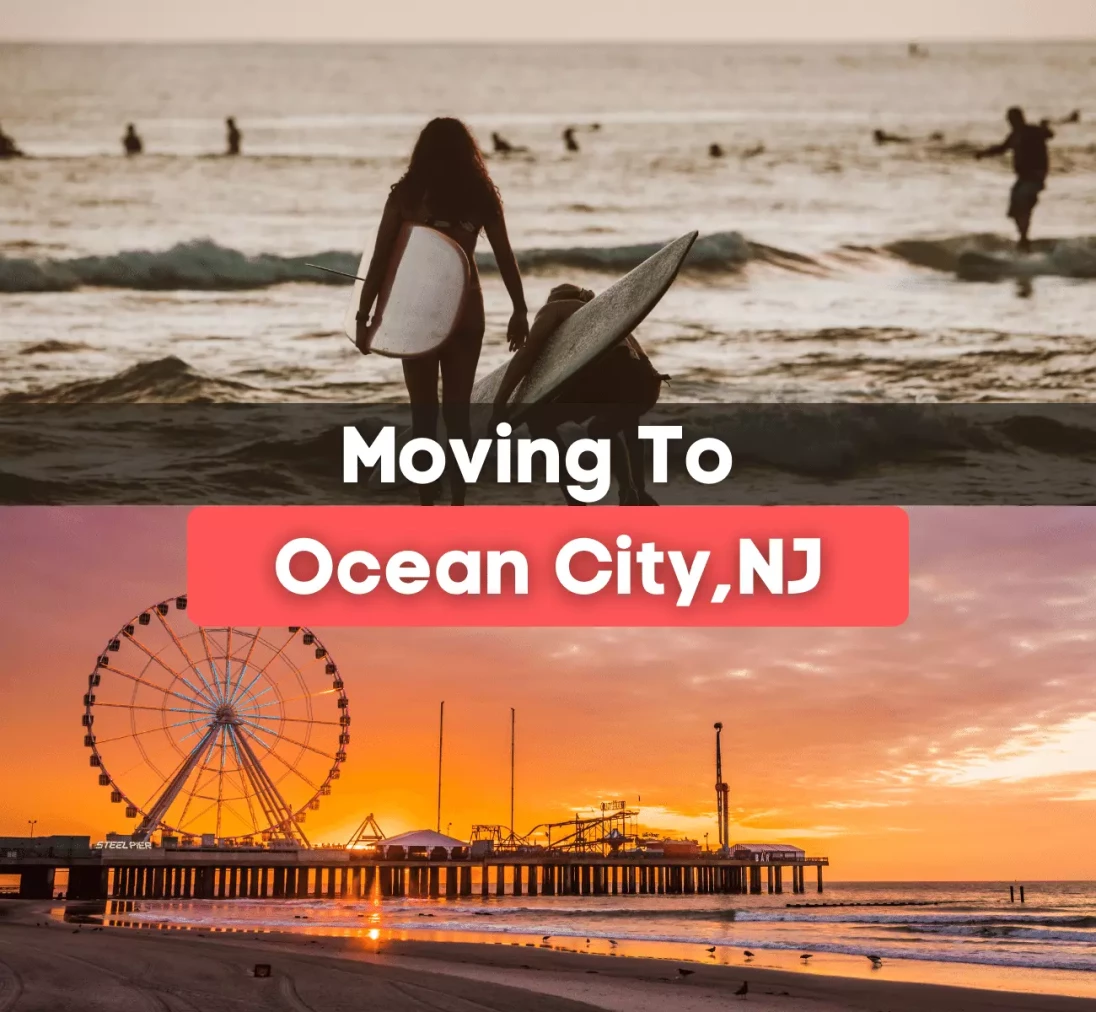 Living in Ocean City
Are you moving to Ocean City, NJ? Make sure you know these five things about Ocean City before moving there!
Ocean City is located on New Jersey's coastal Jersey Shore, offering eight miles of beaches, boardwalks, and attractions for locals and tourists during the warm season. Living in Ocean City offers residents a dense urban feel with many restaurants, bars, cafes, and parks to enjoy year-round. But, during the warmer months, the city is full of tourists enjoying the vibrant boardwalks with amusement parks and sandy beaches.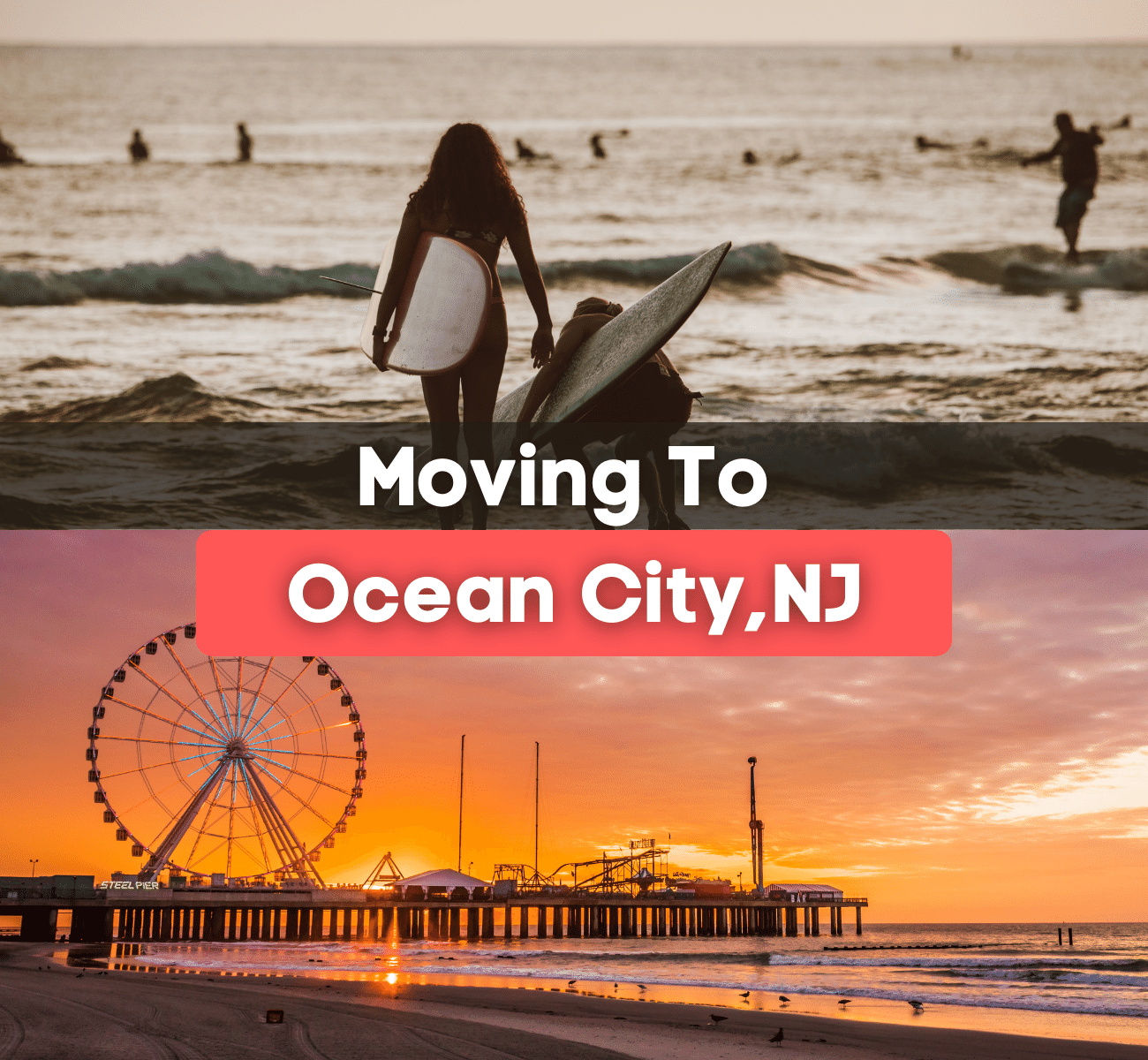 Considered to be one of the best places to live in New Jersey, the current population of Ocean City is 11,190 residents making it a relatively more minor city, especially compared to other parts of New Jersey. But, with over one million tourists visiting each year, the population grows immensely during parts of the year. With an amusement park in your backyard and a high school on the beach, this is also an excellent place for families with endless fun attractions and beautiful gardens and wetlands to escape to the great outdoors.
Before moving to Ocean City, you should know what it is actually like living there as a resident and not just a tourist taking a beach vacation! This article was created to help paint a picture of what living in Ocean City is like, all the ups and downs. Please read below to find out the five things you should know before moving to this beach city.
Here are the five things you should know about living in Ocean City!
Cost
The median home value in Ocean City is currently around $969k, a significant increase from the start of 2021 at a median value of $665k. Although the housing market is not particularly competitive here, the number of people moving from more expensive and populated areas such as New York City and Jersey City has increased the cost of housing and the overall market. But, the actual price of the property is one of many expenses to consider when buying a house here. The cost of utilities in Ocean City is 20% higher than the New Jersey average and 17% higher than the national average. So, even if your mortgage is on the lower side each month, the cost of utilities could increase your monthly expenses.
Another aspect to consider when moving here is that you will live off the ocean, which means the potential threat of water damage during storms. Although house insurance in New Jersey is lower than in other areas, standard insurances don't typically cover water damage from outside sources such as floods or tropical storms. So, raising your house or purchasing additional storm coverage is another expense to consider when moving here.
If you want to live a life of luxury and feel like you are vacationing on your resort year-round, the Gardens neighborhood is for you. Known as the most expensive neighborhood in Ocean City, with the city's most desirable homes featuring beautiful views and the quietest areas, this neighborhood isn't for anyone wanting to budget carefully. With a median home value of around $2 million, this neighborhood is the most expensive in Ocean City.
Are you looking for a cheaper option? Moving to Ocean City doesn't mean having to break open the wallet. If you are looking for a more city-like vibe with easy access to everything and the water within walking distance, the neighborhood of Central District is for you. With a median home value of around $770k, this neighborhood is much more affordable and gives residents a lavish urban lifestyle while still enjoying the beach vibes.
Weather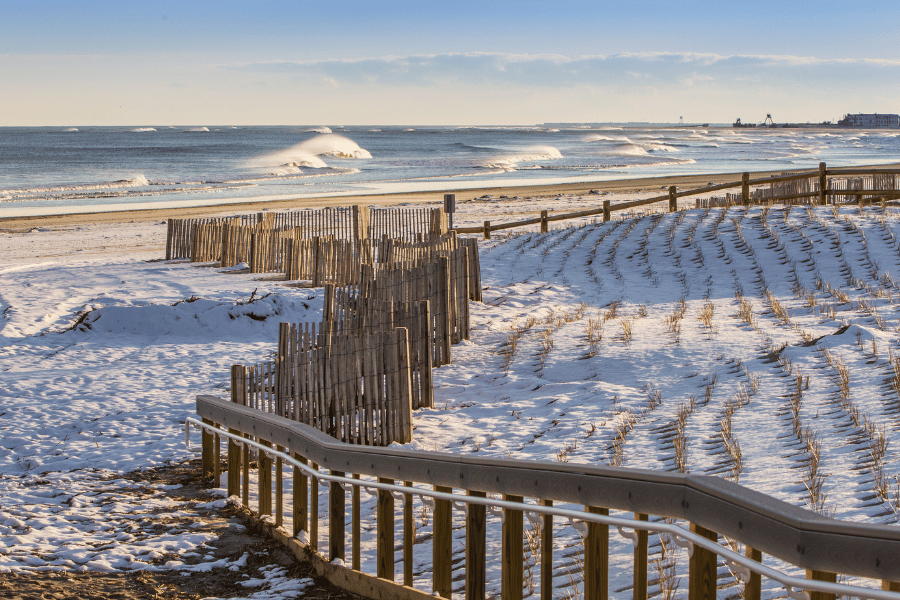 Yes, it snows. Unfortunately, this beach city doesn't have warm, sunny tropical weather year-round. Instead, Ocean City's summers are known to be friendly and muggy, while winters are frigid and windy. Although piles of snow are not regular, the city sees an average of 16 inches a year throughout its winter. So, if you want a year-round beach house, you should reconsider.
The warm season in Ocean City lasts about 3.4 months, from early June to mid-September. During these months, temperatures average in the mid-'70s, with the hottest month being July, with highs of 83 degrees. Summers are known to be humid with partly cloudy to clear skies making it ideal beach weather and attracting many tourists and individuals with summer homes to flock to the area during this time.
Unfortunately, the winter season is just as long as the summer, lasting 3.3 months from early December to mid-March. During these months, the temperature is around 45 degrees, with the wind being common and sometimes snowing. But with colder weather, the city becomes a quiet oasis with fewer tourists and calm boardwalks and beaches to enjoy and get scenic views of the crisp cold water.
Between the warm and cold months, the spring and fall season here is very blissful, with temperatures averaging in the 60s and the parks and wetlands flourishing with color. The rainiest month in Ocean City in March, with the chance of rain typically around 30% on any given day. But hurricane season is from June to November and is a potential threat during any tropical storm buildup. Due to the city's land being so small and not protected on either side, hurricanes and tropical storms pose a real threat here. So, it is essential to stay alert and aware of the weather forecast and educate yourself on what to do in the case of a hurricane before moving here.
Living in Ocean City provides beautiful and exciting beachfront summers with the ocean in your backyard and the opportunity to experience every season. With so many parks, attractions, and outdoor lands to share, there is something to do in every part of the year here.
Getting Around
The best way to get around Ocean City is by foot or public transportation. Most attractions, restaurants, shops, and stores are centrally located on the Coast Highway, stretching North to south. The public transportation system consists of buses, boardwalk trams, and trolleys that can get you to any destination, close or far away within the city.
Although there are excellent public transportation options, many residents still choose to own their vehicles to get around the Island. But, many parking areas, especially near the boardwalks and beaches, only provide paid parking making public transportation a cheaper option. Check out the chart below to see what transportation mode is best for you, depending on where you want to go!
| | | |
| --- | --- | --- |
| Mode of Transportation | Location | Price |
| Bus | S. Division Street Transit Station to/from 144th Street Transit Station | $1-12 |
| Boardwalk Tram | Length of Boardwalk(North Inlet-27th Street) | $4.00 |
| Trolley | Ocean Ave-59th Street | $2.50 |
| Car | All Streets open to the Public | $20 parking a day + $3 per gallon |
Attractions & Beaches
Ocean City is known for its pristine beaches, 2-mile long boardwalk, boating & fishing areas, state parkland, and amusement park. With a great family atmosphere and a large selection of eateries and things to do, it is no wonder this is a top tourist location nicknamed "America's Greatest Family Resort."
Stretching along the Island, there are 40 different lifeguarded beaches in Ocean City known for their clean and sandy beaches with deep blue waters. Not all beaches are free, with many requiring beach tags that cost around $8 a day, or you can get a seasonal pass for $18 a day. Many enjoy these beaches by laying out in the sun, playing recreational beach games, and swimming in the clean ocean water. But others come to Ocean City for its array of water activities, from fishing and sportfishing to extreme water sports and surfing; these waters have it all. Ocean City is the place for you whether you are looking for a nice relaxing getaway to clear your head and soak in some sun or get your adrenaline going out of the water.
Check out some of the local favorites in Ocean City, as well as some of the top beaches below!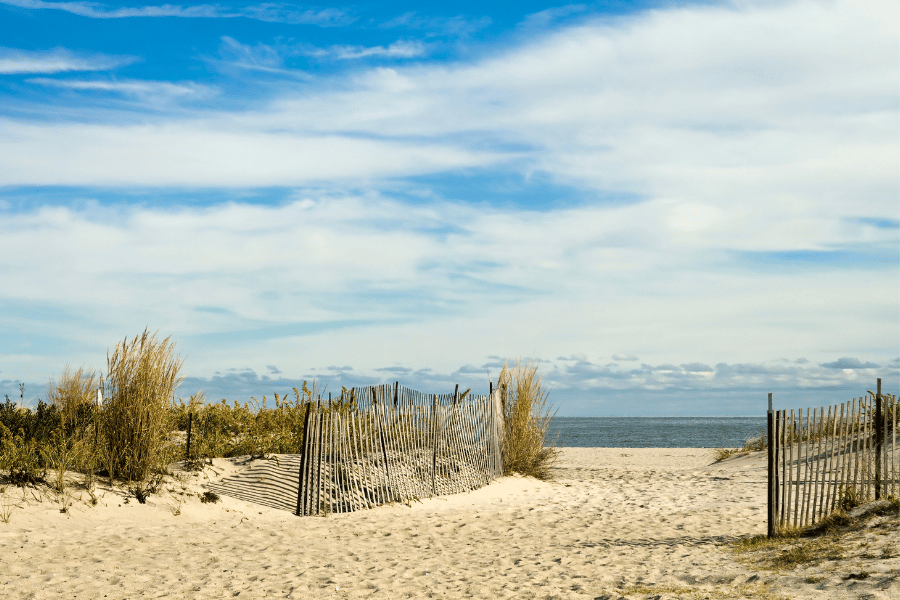 Local Favorites: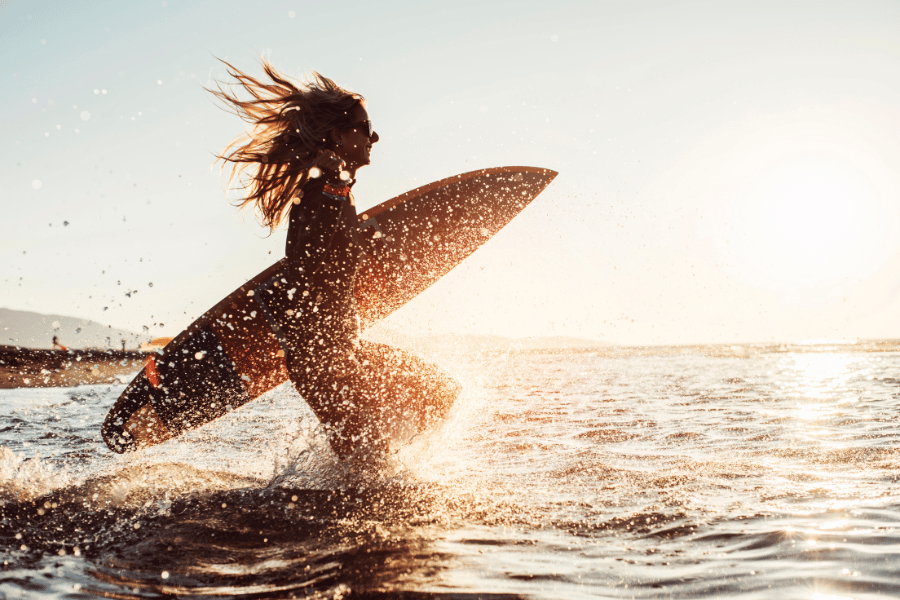 Best Beaches:
Education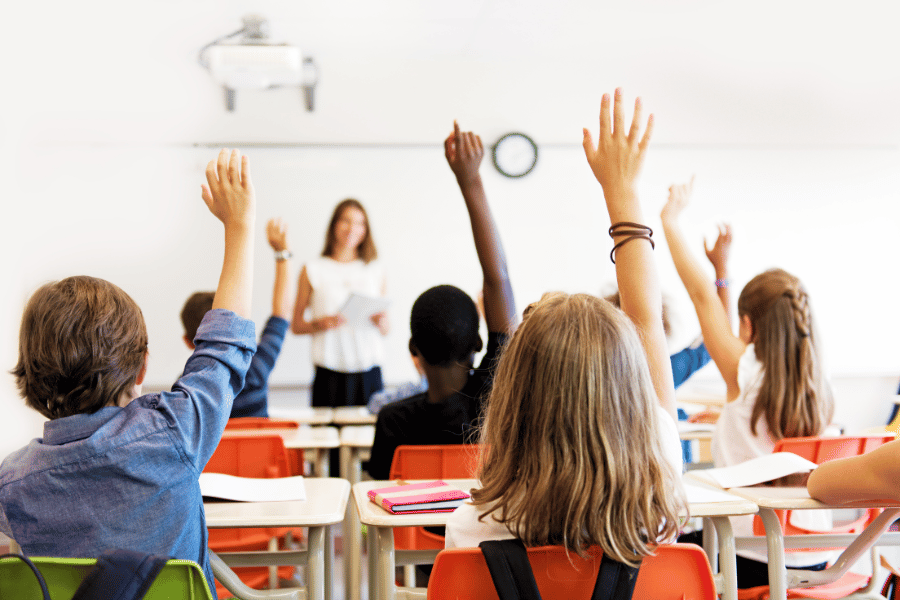 Known as a very family-friendly place, Ocean City has highly-rated public schools with a teacher-to-student ratio of 12 to 1. The Island contains two preschools, three elementary schools, two middle schools, and one high school within its three public school districts. With many schools right on or close to the beach with outstanding academic and sports programs and high testing scores, who wouldn't want to attend school here?
Check out some of the best schools in Ocean City below!
| | | |
| --- | --- | --- |
| Grade | School | Ranking |
| Preschool | Ocean City Primary School | A- |
| Elementary | Ocean City Primary School | A- |
| Middle | Ocean City Intermediate School | B+ |
| Highschool | Ocean City High School | A- |
Pros and Cons of Living in Ocean City, NJ
Pros:
Beautiful Beaches
Family Friendly
Clean & Quiet Neighborhoods
Great Public Schools
Easy Public Transportation
Cons:
Touristy
Gets very cold
Hurricanes and Tropical Storms
Expensive
Costs to park
Living in Ocean City, NJ - Final Thoughts
Ocean City is a great place to live, with beautiful beaches and parks, exciting boardwalks and amusement parks, mouth-watering eateries, accessible transportation, and top-rated school districts. Great for families with so many things to do and see as well as being able to say you live on an Island; what else could you want? As long as you can bare the cold for a few months and enjoy the vibrancy that tourists bring each summer, this is the place for you.
If you or anyone you know is moving to Ocean City, NJ, please contact us so that we can connect you with one of our Realty Specialists to help you find your ocean oasis. Make sure to check out our other local area guides, including moving to New Jersey, moving to Jersey City, and moving to Newark.

Find your new home
Search real estate and homes for sale