10 Smart Real Estate Investing Tips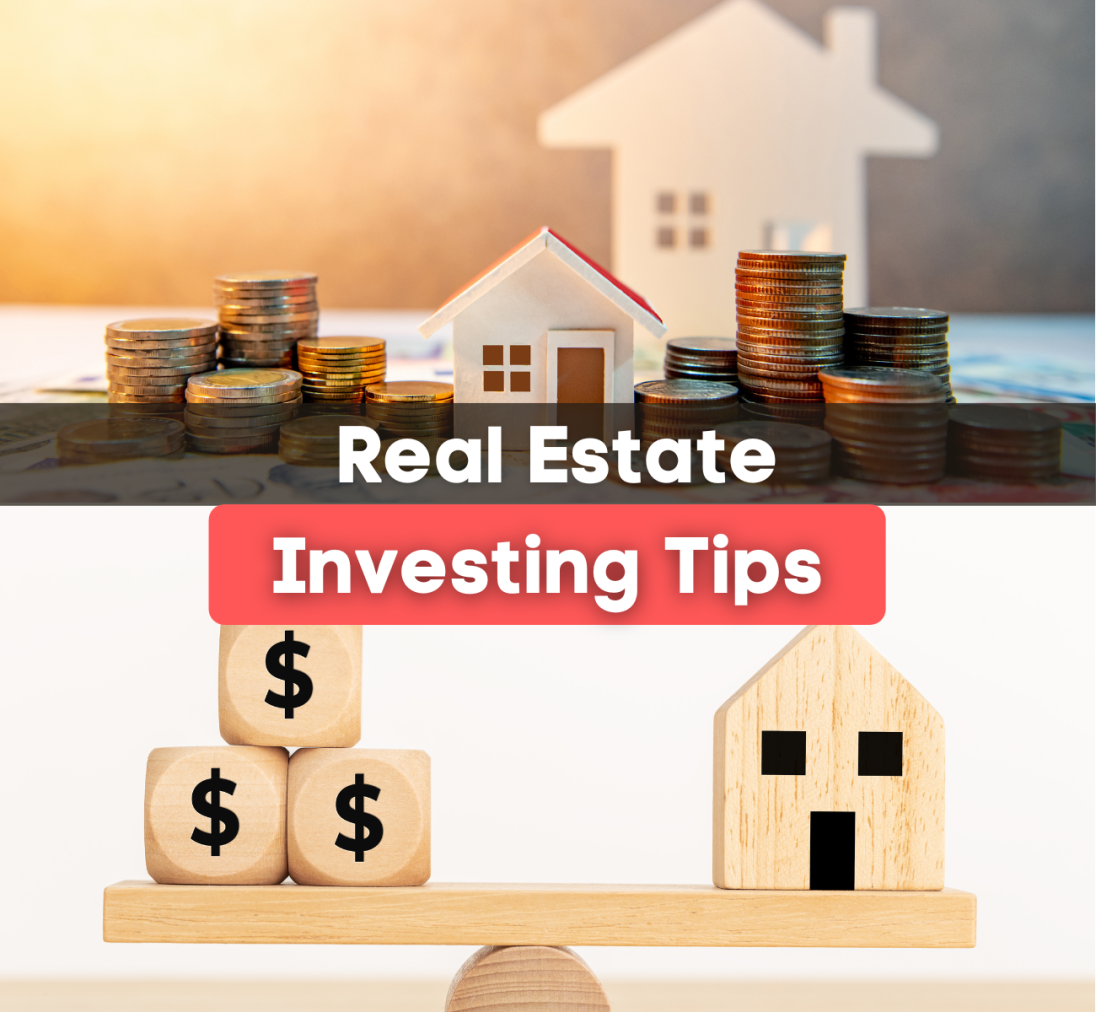 Property Investing
Are you considering investing in real estate? Make sure to follow these ten real estate investing tips!
Real estate investing can be one of the most lucrative ways to make money in the current market. While there are other common ways to support and make money for retirement, including through stocks, bonds, and mutual funds, investing in real estate is a good idea since it offers many benefits while diversifying your investment portfolio.
Though highly competitive, there are specific steps and tips to follow that will set you up for success. Whether you are new to real estate investing or want to freshen up your skills, following these tips might help offer you the best returns and set you apart from other real estate investors.
In this article, we will discuss the following:
Why invest in real estate?
Steps to take before investing in real estate
Different ways to invest in real estate
Real estate investment tips
Real estate investment FAQs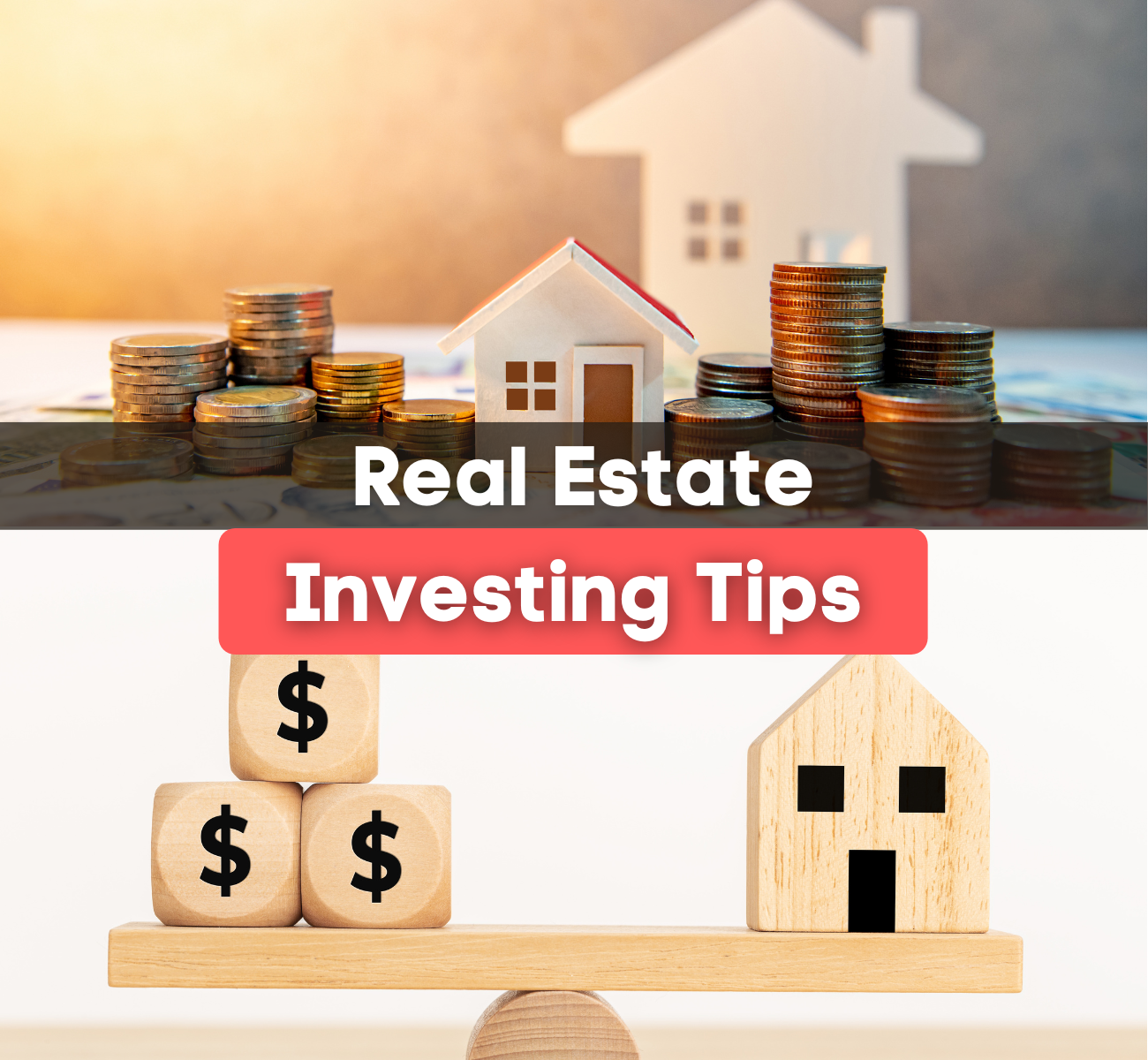 Why Invest in Real Estate?
Investing in real estate comes with many benefits. Whether you invest in single-family homes, multi-family homes, or any other property type, investing in real estate can bring in much-needed extra income each month. While some real estate investments might not always pay off, the potential rewards are sometimes worth the risk. Here are some of the best reasons to invest in real estate.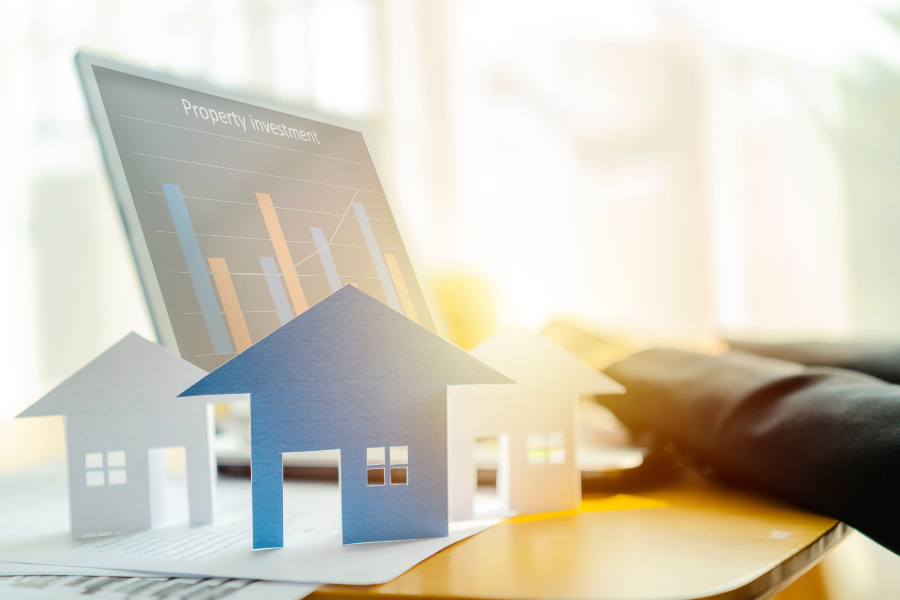 Earn Passive Income
One of the best reasons to invest in real estate is to boost monthly income. Whether you are the sole owner or are part of a group, earning passive income is usually the main goal for any real estate investor. By renting out residential or commercial properties to tenants, investors will have the opportunity to receive monthly income, which is a steady cash flow. Before renting your property, checking potential tenant payment histories is essential to reduce the chance of tenants missing monthly payments.
Real Estate is Tangible
Real estate is one of the best asset forms passed down from generation to generation. Since real estate is a tangible investment, homeowners often leave their properties in their will for their children and family.
Diversification
While most people tend to focus all of their investments on the stock market, some of the most successful investors that make the most money have a diversified portfolio that includes real estate. Those that choose to diversify their investments tend to have the most chance of success in the long run. Investing in various real estate assets can increase your chances of higher long-term returns while lowering your overall risk.
Long-Term Security
Since real estate is a long-term investment, it provides a sense of security for investors as it appreciates and increases in value yearly.
Tax Advantages
Real estate offers significant tax incentives on all property types, from rental to commercial. Real estate investors tend to love this investing benefit, in particular, providing investors with tax deductions on property taxes, mortgage interest, property management fees, property insurance, maintenance, and repairs. Not to mention that once the property is sold, any profit will be taxed as capital gains which generally come with lower tax rates than income.
Protection Against Inflation
Investment properties will rarely lose value; if it does, it is usually only for a short period, which is why real estate is one of the safest investments. Since real estate does not lose value to inflation, it tends to perform better no matter how the housing market is fairing that year. As the prices of goods and services rise due to inflation, having investment properties will provide investors with an extra monthly income to help protect them financially.
Fulfillment
Owning real estate is financially beneficial and fulfilling since it allows real estate investors to make a difference for the community and provide homes for renters.
Steps To Take Before Investing in Real Estate
Even though property investing can be extremely rewarding, it does not come without risk, so it is imperative to research and understand the risks before choosing to invest. Since the real estate industry can be a challenging and competitive business that requires dedication, knowledge, perseverance, organization, and networking, several steps must be taken to ensure success. Here are a few steps that should be taken before deciding to invest.
Make a Plan
First, make a business plan allowing investors to visualize the big picture and focus on important goals. Since real estate investing can be confusing, it is imperative to have a thought-out plan to help investors stay organized and on task.
Stay Educated
The best real estate investors are constantly updated on the industry's terminology, rules, laws, and regulations. Real estate investors can make the best-educated decisions regarding buying and selling property by keeping up with any changes to rules or economic trends.
Know the Market
Pay attention to current trends, consumer spending habits, mortgage rates, and the unemployment rate, which can help investors plan for the future and prepare for upcoming investing opportunities.
Have a Niche
Since the real estate industry can be a competitive place, it is ideal that investors take the time to master a particular market. Some examples of real estate niches include high-end residential properties or vacation rentals in luxurious locations.
Understand the Risks
Even though real estate investing comes with the opportunity to make a lot of money, many risks also need to be recognized. Some of the best real estate investors understand these risks and conduct business in such a way as to reduce these risks.
Ask For Help
Do not be afraid to ask for help from other experienced real estate investors. Instead of dealing with a challenging problem alone, it is often best to seek a mentor, lawyer, or friend who knows what to do.
Build a Network
Referrals are essential when real estate investing. Investors can meet experienced business partners and clients by building a professional network.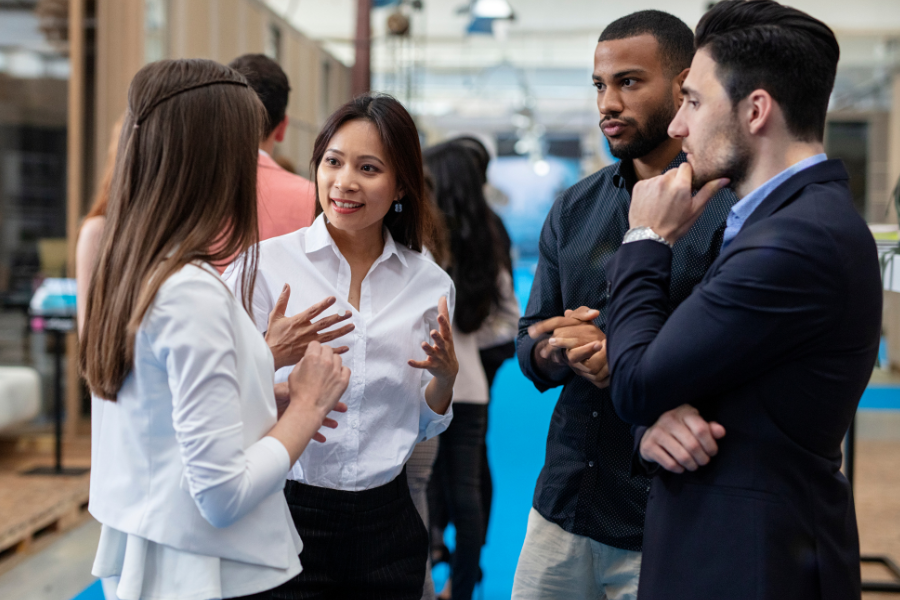 Different Ways To Invest in Real Estate
There are various options and ways to invest in real estate. Much like there are plenty of things to consider when buying a home, purchasing a property that fits your investing goals is a must. As one of the best long-term investment options, there are many ways that one can invest in real estate without just becoming a landlord. With plenty of loan and mortgage options available for investors, there is no better time to invest in real estate than now. Below are four of the best methods to invest in real estate.
Rental Properties
One of the most popular investment properties that also happen to be the most lucrative is rental properties. Usually, single-family or multi-family residential properties are purchased with a mortgage loan and then rented out to tenants as investors wait for the parcel to appreciate before selling for a profit.
Real Estate Investment Trusts
Also referred to as REITs, real estate investment trusts are perfect for investors who do not want to maintain or manage any physical buildings. Since REITs are companies that own real estate, investing in a REIT means that you are purchasing a share of these properties, much like investing in a stock.
Flipping Houses
House flipping is the go-to move for investors who want to make money fast. Investors can make a profit immediately by purchasing a home for a lower price and renovating it quickly to add value to the house.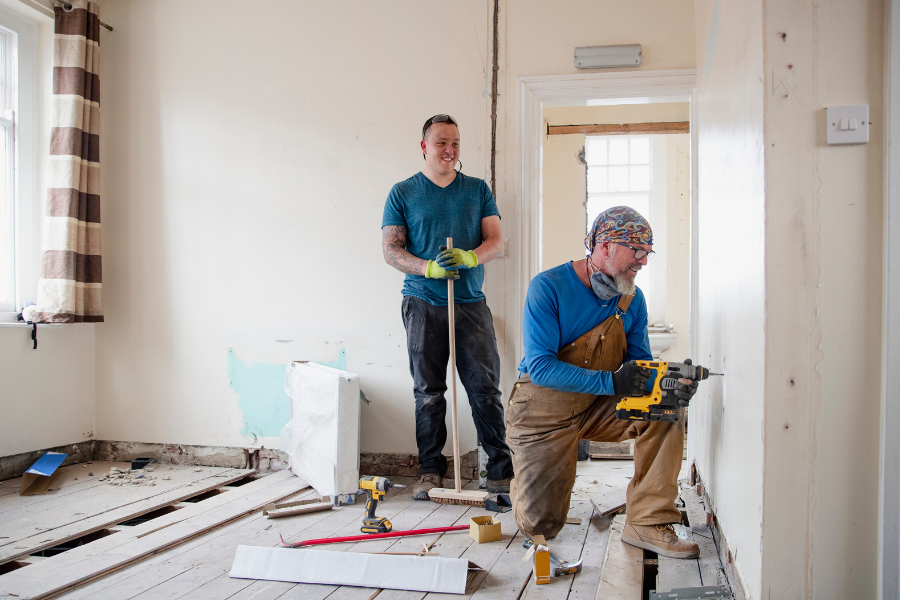 Real Estate Investment Groups
Comprised of multiple partners or private shareholders, real estate investment groups focus on buying, renovating, selling, and financing properties to make a profit.
Real Estate Investment Tips
Real estate is constantly regarded as a wise investment since it can be an excellent source of stable income. Even though the housing market is continually changing, it often provides better returns than the stock market. First-time real estate investors are sure to feel overwhelmed when figuring out where to begin when committing to investing. That is why it is vital to start paying attention to some of the top investment tips that experts and prosperous investors follow. Here are a few tips to consider when starting real estate investing.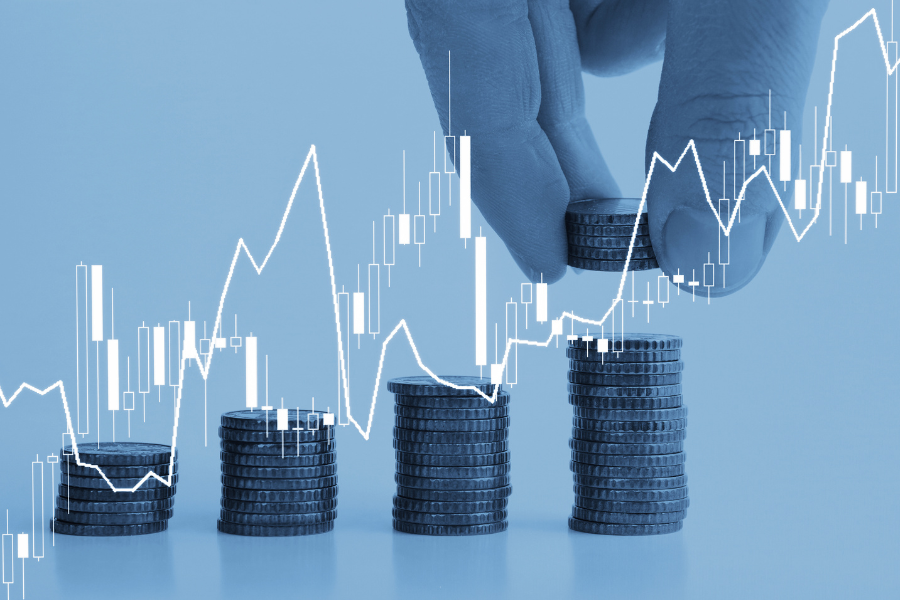 1. Diversity Investments
Consider real estate investments in other cities and states to diversify investments. Investors can increase profitability potential by seeking better opportunities across a large geographical area.
2. Search For Properties in Emerging Neighborhoods
Some of the best neighborhoods are still yet to be discovered. Since emerging areas offer opportunities for growth and tax incentives for buyers, this is a great way to maximize profits.
3. Understand Crime Rates
If investing in a rental property, it is essential to pay attention to the crime rate in the area to ensure low vacancy rates.
4. Join a Networking Group
Find mentors and stay educated by joining a local real estate investing group. This is a great way to learn from experienced investors and meet new people with similar interests.
5. Fix Any Maintenance Issues
Fixing any maintenance issues before they become a big problem is a great way to save money in the long run.
6. Have A Rainy Day Fund
Make sure to set aside money to cover any unforeseen future expenses. It is essential always to be prepared in case something arises. The amount of money to keep in this rainy day fund will differ depending on the property type and needs of the investor.
7. Know Your Tax Laws
Stay educated and keep up with current tax laws so that investors know how to file for the correct tax deductions based on the state, county, and city.
8. Expect Vacancies
It is best to assume that not all months throughout the year will produce an income. By preparing for revenue loss, investors will avoid any problems and disruptions of cash flow that a vacancy will create.
9. Learn About Market Cycle Theory
Market cycle theory is a term that refers to trends and patterns that emerge during different markets or business environments. Investing in the correct market cycle phase and understanding real estate prices in the next five years can lead to significant capital gains.
10. You Do Not Have to Strive For "The Best"
Do not be afraid to budget when investing in rental properties. Accents and fixtures in the home do not need to be overly expensive as long as they look nice and modern.
Real Estate Investing FAQs
What type of real estate investment is best?
Due to their higher cash flow potential, commercial properties are considered the best real estate investment. This may include industrial, office, retail, hospitality, and multifamily properties and projects. Investors with commercial properties tend to experience high-income potential, longer lease terms, and lower vacancy rates than residential or other real estate forms. Commercial property investors may also find that there is lesser competition in this niche since commercial real estate is considered to be enormous responsibility and undertaking as opposed to working with residential properties.
What is the five rule in real estate investing?
The five percent rule in investing states that investors should not allocate more than five percent of their portfolio funds into one investment or security. This means that investors can diversify and obtain more assets, which minimizes risks on financial returns. Adhering to the Financial Industry Regulation Authority's (FIRNA) regulations, brokers must use ethical and fair methods when commission rates are set on transactions. Commission can be charged as five percent up or five percent down on the standard rate, allowing investors to pay fair prices for their securities in the real estate market. All brokers need to be able to justify their reason for increasing or decreasing their commission rates thanks to the five percent rule.
What is the most profitable way to invest in real estate?
Traditional rental properties and Airbnb are considered the most profitable investments in real estate in 2022. Due to a monthly positive cash flow and a high return on investment, investing in rental properties tends to yield a steady and substantial profit. Rental properties also benefit from appreciation as they increase property value over time, increasing the selling price when sellers want to make a good return.
Is real estate a good investment in 2022?
Investing in real estate is one of the best ways to build wealth in 2022. Even though housing prices are continuously rising and mortgage rates are at their highest levels in almost a decade, real estate is the perfect long-term investment that can help you earn money for retirement and a better future. If you have been looking for ways to diversify your investments and make a passive income, then investing in real estate is the answer.
Start Real Estate Investing Today
Real estate investing is one of the best ways to ensure a bright financial future. While investing in single-family homes and commercial properties can yield significant returns, it is essential to research and follow the above real estate investing tips to ensure success and a big payday. Use our home finder to find the perfect property for your investment today. Contact our team of knowledgeable real estate agents at UpHomes to learn more about what to look for when buying a home.

Find your new home
Search real estate and homes for sale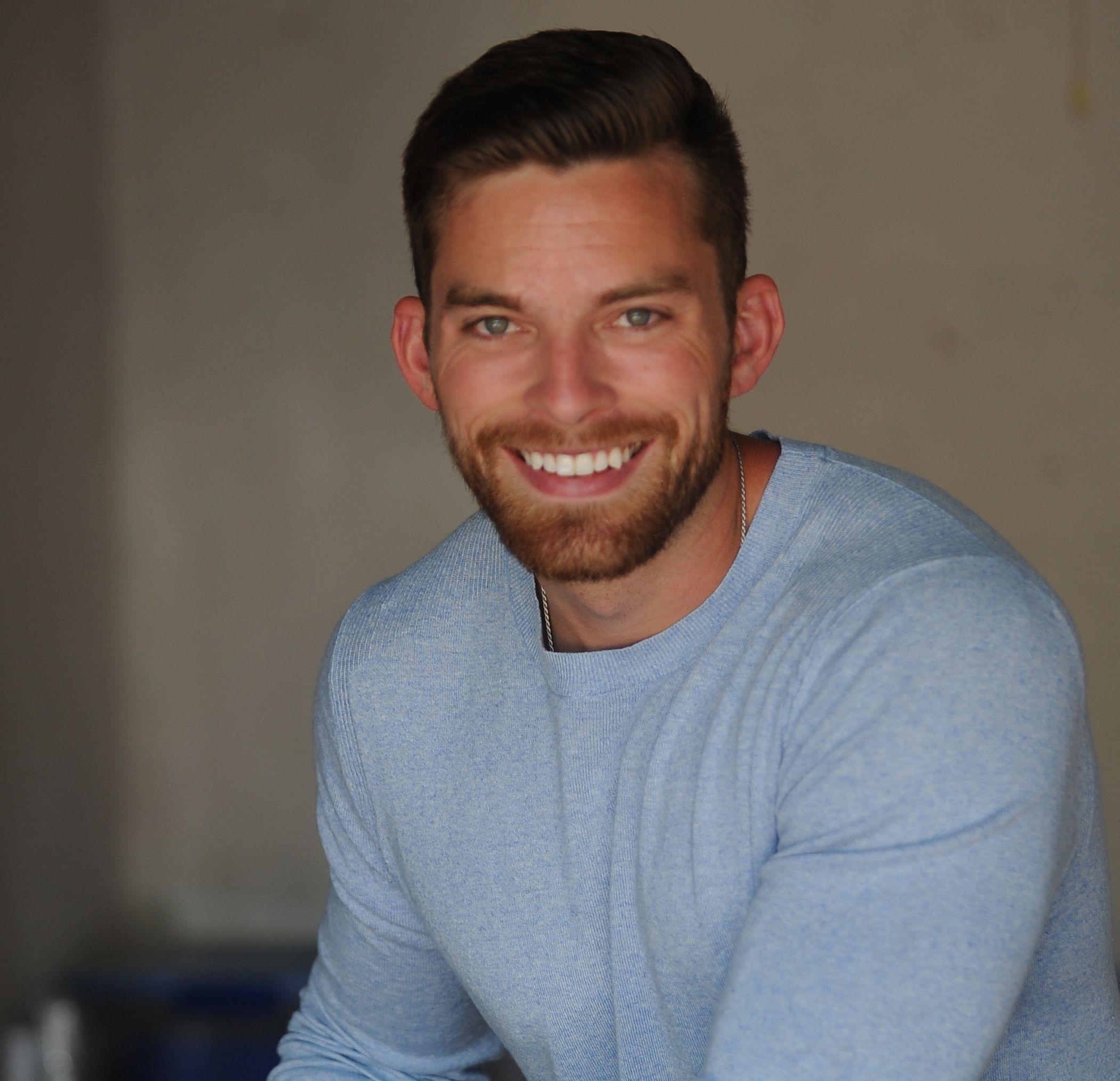 Ryan Fitzgerald
Hi there! My name is Ryan Fitzgerald, and I am a REALTOR®. My goal is to help you learn more about real estate through our Real Estate Blog! Hopefully, you enjoyed the above blog post and it found a way to provide help or value to you. When you're ready to buy or sell a home of your own let us know here. Please feel free to join the conversation by dropping us a comment below.