Should You Host on Airbnb?
Pros and Cons of Hosting on Airbnb for Extra Cash
More and more Americans are pursuing multiple income streams. A recent poll found that one of every three people in the U.S. has a side hustle.
These second jobs might be for vacations or major purchases or part of a plan to stop living paycheck to paycheck. Whatever the motivation, it is important to ask whether the extra effort needed for a successful side hustle is worthwhile.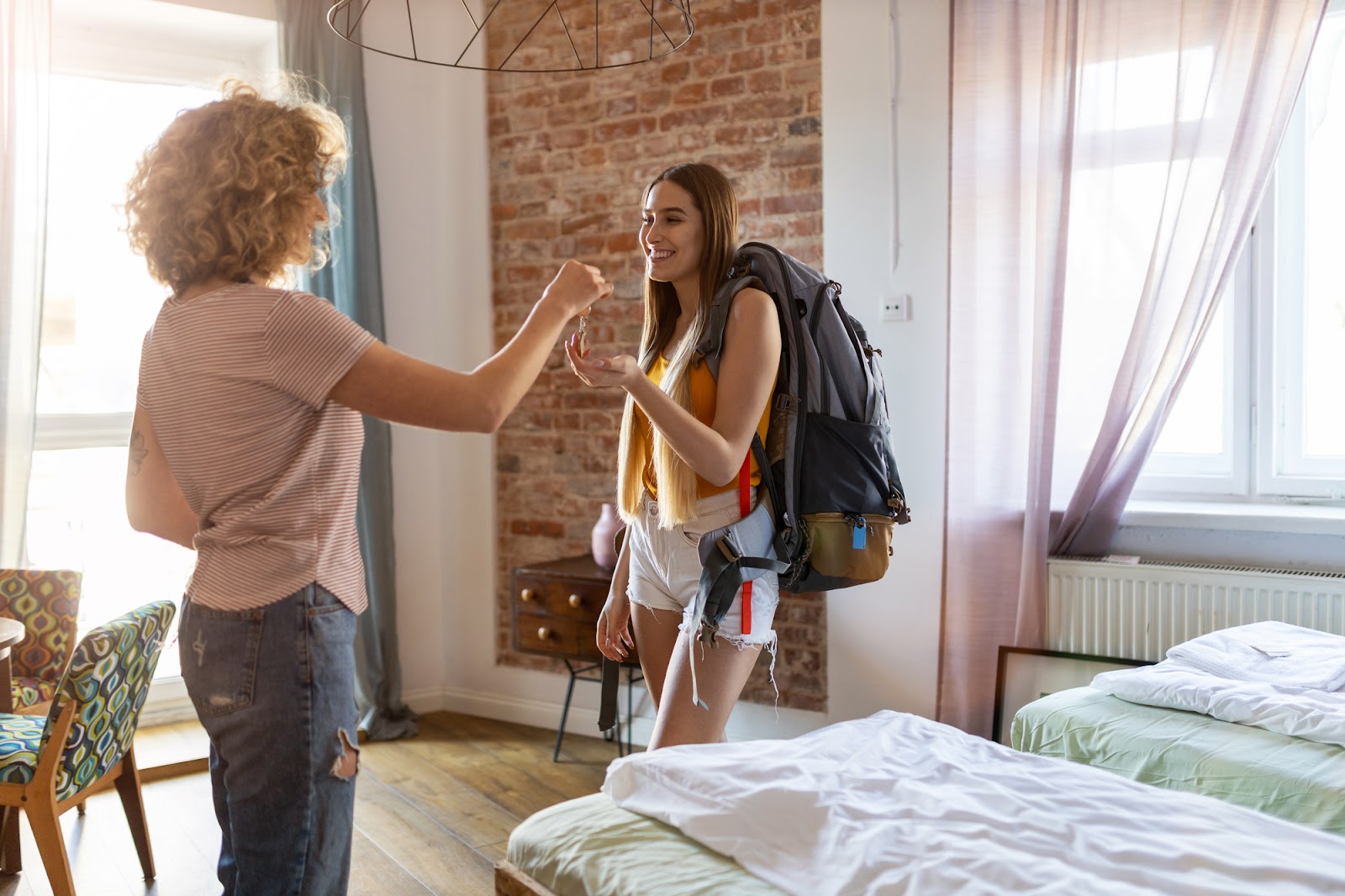 This is a legitimate question because 85% of gig-economy workers earn $500 or less per month. One side gig stands out: Airbnb hosts earn $924 per month, on average. Not only is this option potentially more lucrative, but it is also a more passive form of income than delivering food or driving for a ride-share company. You can even hire a management company to handle the day-to-day operations if you want a more hands-off business.
On paper, Airbnb hosting seems like a good deal. Though there are positives, there are also some drawbacks that can make this a less-than-ideal option for some people looking for extra income.
Here is a look at the advantages and negatives of being an Airbnb host.
Pros of Hosting an Airbnb
Airbnb is potentially profitable. Depending on where your property is located, you can earn more from short-term rentals than from longer-term leases. If you want to reach this level of profitability, however, you need to ensure that you have a high enough occupancy rate.
You can also look beyond the earnings to find other advantages to operating an Airbnb. Short-term rentals can positively impact your tax situation and offer you a chance to have interactions with travelers who rent your property.
Fast Income That Can Add Up
Airbnb hosting is one of the more lucrative sharing economy gigs. The amount of money you earn can add up fast, depending on your location. If you put popular destinations like Orlando into the home-sharing data site AirDNA, you will see an average nightly rate that hovers around $200. Even during the low season of 2021, the rates were $187 per day. That is just a week to reach four-figure earnings (before expenses, fees, and taxes).
Once the space is prepared and the guests welcomed, you will be earning without actually having to work, so the income will be more passive than other sharing economy gigs.
Meeting New People
If your Airbnb property is in a popular tourist destination like New York City or Orlando, you are likely to have tenants from all over the world. You may host business travelers, tourists, honeymooning couples, families with kids, and digital nomads. While some guests may be one-time visitors, others may become regulars who come back each season.
Not every guest will want to interact, but you will often have a chance to tell people about your neighborhood and city and, in the process, create a wide network of acquaintances.
Tax Write-offs
As an Airbnb host, you are entitled to several tax benefits and deductions that can lower the amount you pay to the IRS. Of course, you need to include your Airbnb profits as income on federal and state taxes, and some cities also levy additional hospitality taxes.
The deductions can help you keep more of your income when tax time comes around. Here are examples of expenses you can deduct from your returns.
Supplies and amenities for guests;
Repairs and maintenance;
Insurance for the property;
Mortgage interest;
Cleaning costs;
Furniture purchases;
Internet and TV services;
Property taxes.
Other business expenses are also deductible. For example, marketing costs and management company fees can be deductions, as can the mileage that you drive when running errands for the business.
Keep in mind that you will need to carefully document these expenses, save receipts, and keep records in an accounting program so that you can prove the spending if audited.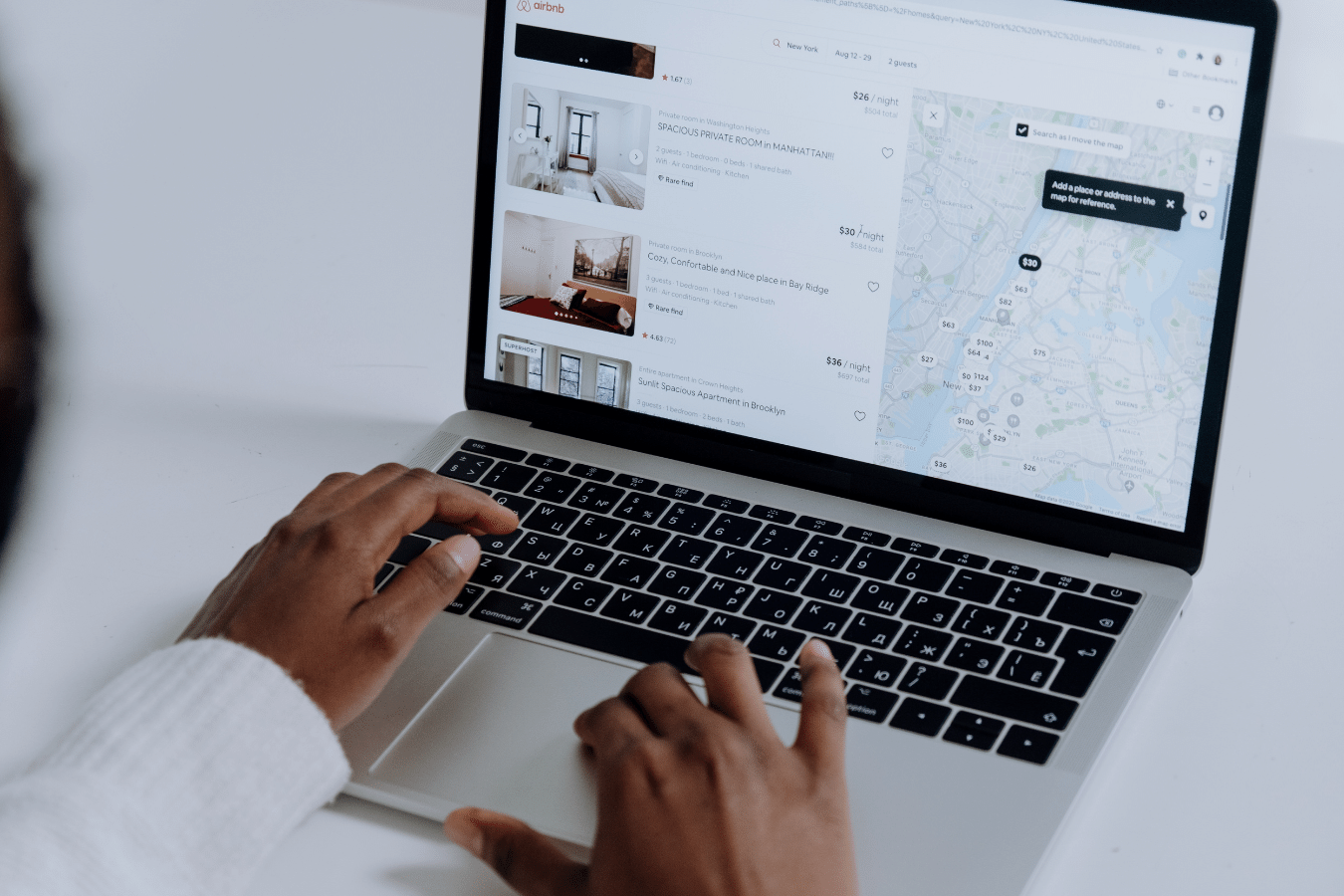 Cons of Hosting on Airbnb
Airbnb hosts may also experience drawbacks. In addition to fluctuating occupancy rates, you do not have the security and staff presence of a hotel, so your property is less protected.
Here is a closer look at some of the potential drawbacks of hosting.
Renting Out Your Home to Strangers
Though Airbnb does allow you to leave feedback on guests, you do not know much about the people renting your property. This uncertainty gets compounded because there are multiple guests each month. You may worry about property damage, noise, and theft of items.
While you might not know much about your guests, you can introduce yourself to your neighbors and explain that your property is for short-term rentals. You can give them ways to contact you if there are issues caused by your guests.
Sometimes, guests may simply lack awareness of their surroundings. For example, even if they do not intend to cause problems, they may be too loud for a residential neighborhood. With a proper notification system, your neighbors can contact you, and you can solve the problem.
Possible Damage to Your Space
Property damage, whether intentional or accidental, is a major concern for Airbnb hosts. You may need to make repairs before your next guests arrive, and if you aren't prepared, the timeframe and cost of restorations may impact your business (and your stress levels).
You can get insurance to protect your property. Airbnb offers $1 million in property damage and liability coverage, and you can also get a similar policy from other insurers that provide protection for vacation rentals. Make sure to list the items you need to cover so that they are included in the policy.
You should also remove any items that hold personal value. You can place these in a room that remains locked and inaccessible to guests or take them to wherever you live.
Erratic Income
Airbnb can be profitable for hosts, but it is not a guarantee. The average occupancy rate across the US is 48% (including both full- and part-time listings). This figure can fluctuate during low seasons. Also, guests could book your place and then cancel, leaving you without enough time to get a replacement booking.
You can engage in marketing and other efforts to ensure you keep your occupancy rate high. However, your income will likely fluctuate much more than it would for a long-term rental.
What Do You Need To Host on Airbnb?
Different cities have different laws and tax rules for vacation rentals. In some cities, for example, you need to register as an Airbnb provider and get a license. You will also have to learn about local zoning ordinances, which may make vacation rentals illegal in some areas.
It is important to familiarize yourself with the laws in your location before engaging in hosting.
Another consideration is the amount of tourist traffic. Demand for quality vacation rentals is high in popular destinations like New York City or Orlando. Property in these places can be more lucrative for Airbnb purposes.
You should also create an accurate listing that provides information about the location and the amenities you will provide for guests. Attractive images can also help increase the booking rate, and extras like snacks, bottled water, and other perks will help guests feel like they are getting a good deal.

Find your new home
Search real estate and homes for sale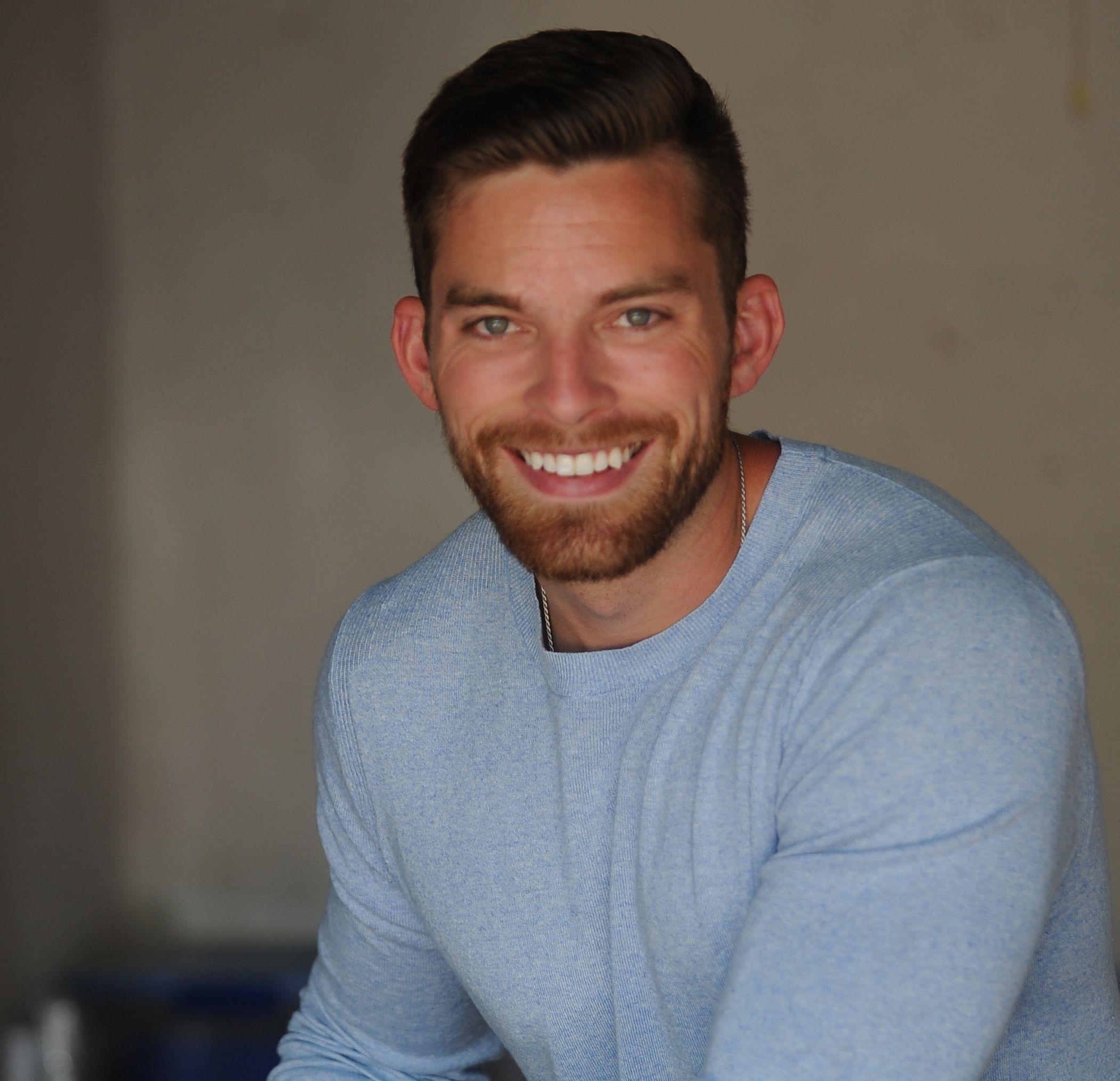 Ryan Fitzgerald
Hi there! My name is Ryan Fitzgerald, and I am a REALTOR®. My goal is to help you learn more about real estate through our Real Estate Blog! Hopefully, you enjoyed the above blog post and it found a way to provide help or value to you. When you're ready to buy or sell a home of your own let us know here. Please feel free to join the conversation by dropping us a comment below.