Should I Sell or Rent My House?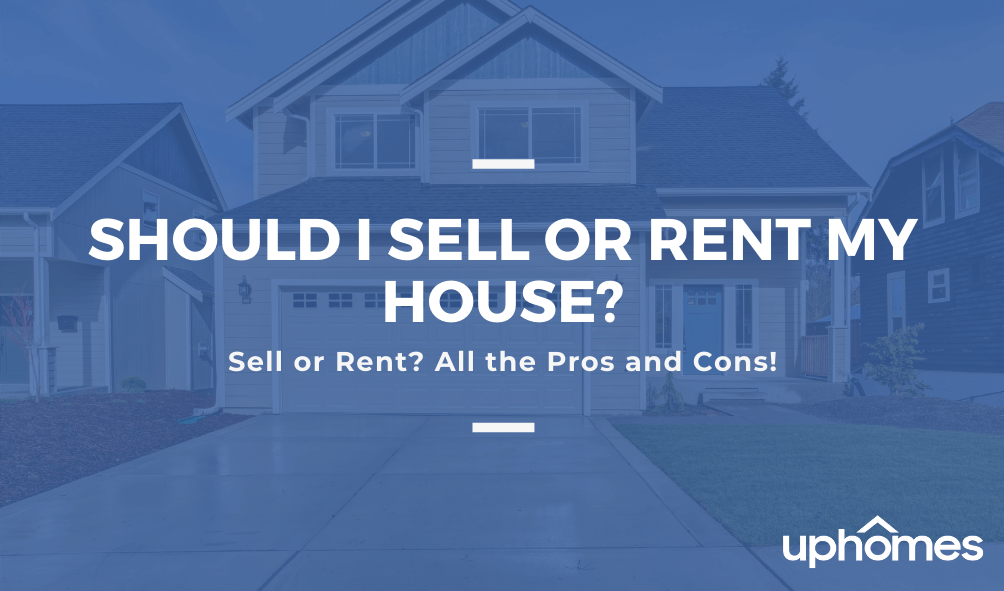 Should I Sell or Rent My House?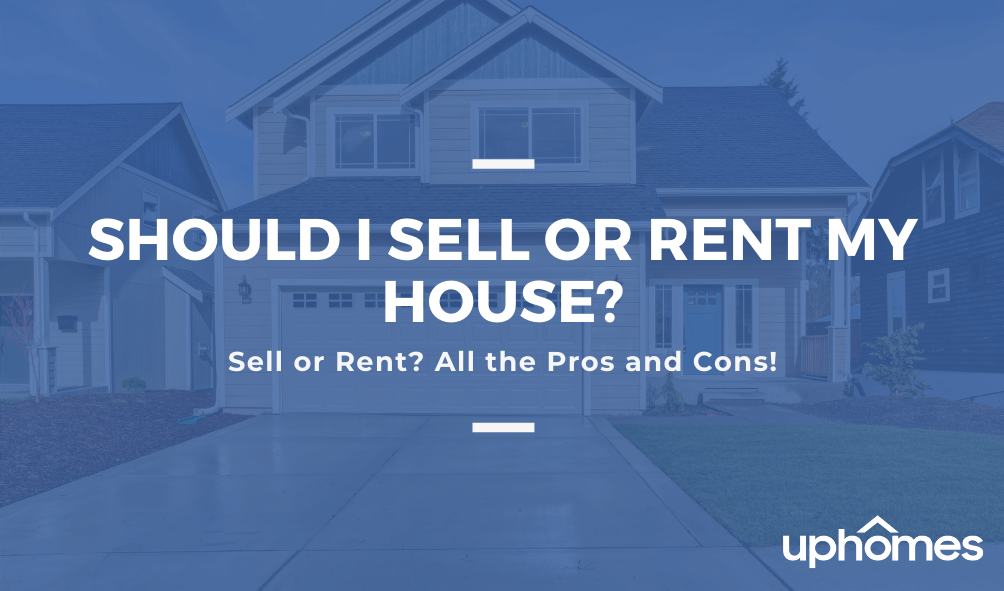 One of the most common questions we field as a real estate company is should I sell or rent my house?
Homeowners in the United States account for 68 percent of the total population in the country. Homeownership brings a sense of satisfaction and freedom. However, there comes a time when leaving your home becomes the only option. Maybe, you need a larger home, you are relocating, or perhaps, you just need a change. 
Both selling and renting are great options, but one may be better than the other depending on the circumstances. If you are wondering, "Should you sell or rent your house?" read on to know more about these options so that you can make the best decision.
Sell vs Rent: Renting a Home
Renting a home can be one of the most profitable ways to build wealth if you have a great understanding of your numbers and they make sense. Often times, expensive primary residences may not make the best rental properties and you'd be better off selling the home, cashing out, and buying targeted inexpensive rental properties that offer a better price to rent ratio. You can even sell your home and use a 1031 Exchange to avoid paying taxes on your profits.
Another strategy would be to use your home as a short-term rental or vacation home. Depending on the location and demand, you can find ways to Airbnb your home and generate a steady stream of positive income/cash flow.
Life's circumstances can also play a large role in your decision as moving across the country or going through a divorce would usually result in selling the home vs renting.
However, it's important to understand all the pros and cons that come with renting a home before making a decision.
The Pros of Renting
Renting is a popular activity in the real estate market. Here are the benefits that you can enjoy by renting your house:
Great for Temporary Trips
As mentioned above, renting is the best option for temporary trips. It ensures the compound remains clean.
By the time you come back, you can still find your house in excellent condition because it was not abandoned. You only need to find responsible tenants who can protect the home well before you come back.
Provides Rental Income
It is easier to get a tenant than a buyer. This is because renting is cheaper. When you market the home for rent, you will get a tenant within a short time, mainly if the house has both functional and aesthetic appeal.
You will soon start to enjoy the rental income, which you can use to meet your daily needs in your new environment.
Your House Can Gain More Value
There is no guarantee that the house will become more valuable. However, the value may increase if the demand for homes in your location is increasing.
But how do you know when the prices become favorable? As you rent, you can keep an eye on the market to sell when the prices are at the peak. In this way, you can get the highest possible value for your money.
The Cons of Renting
There are a few challenges associated with renting a house. Here are some of them:
Some Tenants Can Bring Losses
There is no guarantee that you will always get loyal and responsible tenants. Sometimes, you might be unlucky to get irresponsible tenants who can only bring more losses, or even worse, legal problems.
Nevertheless, you can avoid this issue by ensuring that the tenants sign a tenancy agreement. You should also communicate your terms well and be ready to take legal action if things go south.
Legal Compliance
Every state has its rules and regulation regarding the occupancy of rentals. From the appearance to the features, you must confirm that the home adheres to those rules. Compliance failure may see you get into legal issues.
High Expenses
There are many hidden costs of being a landlord. Though you will be getting income through the rent, you will still be required to take care of a few expenses. 
These costs include the repair and maintenance expenses, insurance costs, care and cleaning charges, administrative charges, taxes, and so on.
How to Rent Your House Successfully
You should work on a few things to ensure that you don't regret renting the home. Here are helpful tips to guide you:
Create a robust financial plan and include all the possible costs that you will incur by renting
Set the rental rate - the rate should be higher than the expenses so that you don't operate at a loss
Learn the landlord-tenant law
Set the rental rules and policies which your tenants should follow
Create a marketing strategy which you will use to attract more tenants
Lastly, market your rental house in the right places. You might also hire a great real estate agent to help in managing the rentals and marketing too. Just note that most agents ask for a 10% interest on the total rental income.
Selling a House
If renting is not an option for you, then you can sell your house. Selling your home instead of renting will likely lead to a larger amount of cash in hand to either invest, hold, or purchase another home. When calculating your walkaway profits ensure you account for your Real Estate Agent's Commission as they are worth every penny when it comes to selling your home for top dollar.
Pros of Selling a House
Here are some of the benefits that you can enjoy by choosing the sell option. 
No Long Term Maintenance
Selling a house relieves you of the stress of maintaining the house in the future. When you sell, the new owner becomes responsible for repairs, cleaning, maintenance, and other house expenses.
Quick Cash
You can get quick cash by selling the house when compared to renting it. If the buyer agrees to offer a lump sum, you can plan well for that money compared to when you get it in small bits. That money can be a bonus if you plan to buy another home or if you were in a financial fix. 
Cons of Selling a House
There are a few reasons why selling a home might not be an option. Here are the main reasons:
Poor Market Prices
The real estate market prices fluctuate often. Sometimes, the prices may be too low such that you will only incur losses by selling it.
Emotional Attachment
Are you emotionally attached to your home? If yes, you are not alone. Many people can't let go of the houses they have grown in or invested too much in for the past few years.
It Can Be Tiresome
You might find the entire process of packing your things and moving out quite tiresome. Unless you intend to sell the home with your things inside, you should have a proper plan of how you will move out.
Tips for Selling Your House Successfully
The process of selling a house is never easy. However, you can still sell the house within the shortest period if you plan well and follow these tips:
Choose a great real estate agent to help. Confirm that the agent is experienced and reputable in the industry
Take professional pictures of the house so that you can impress the interested buyers
Add a reasonable price quote. Make sure that you compare the current market price for similar houses to avoid overpricing or underpricing
Declutter- remove all the things which make the house look messy. Remove your items too, such as pictures and wall hangings
Market well- market your home on top-selling websites 
Don't forget to be friendly, flexible, and accommodative. Buyers need someone who can take them around the house and answer their questions well.
Deciding Between Selling and Renting: Top Tips To Help You
Don't worry if you are still in the dilemma of whether to rent or sell your home. Here are quick tips to help you. Follow them well to make the right choice.
Consider the Option Which Makes Financial Sense to You
Find the value of your home first before you rent or sell. With its value, you can weigh both selling and renting options to know which would be the most profitable.
After all, money is the king, and that's why you don't want to leave the house in a vacant state. You may even involve a real estate agent in the cost valuation process. The valuation should include calculating the costs of renting vs. the costs of selling.
If selling would be a profitable option, choose it, and vice versa.
Choose What Is Good For You Emotionally
Selling a home can be an emotional experience. Remember that it took you a long period to buy the home, build it, and even personalize it. The selling decision can, therefore, affect you emotionally if you are too much attached to it. 
In that situation, it can be clear that you are not willing to let go, and renting could be the only option. You can also opt to sell if the decision to rent your house to a stranger does not impress you.
Consider the Demand
You should do some research on the demand for houses in your area. Do people buy houses more, or they like renting? If renting is the most preferred option, you will waste your time putting the house for sale.
Even if you get willing buyers, they may undervalue the home, and you may incur losses. Similarly, selling would be the best option if the rental demand is low. Talk to a few real estate agents to do the market research for you.
Consider the Future Possibility of Growth
Are house prices in your location rising or falling? The answer to this question can help you make an informed choice.
If there is a possibility that the demand will be high in the future, then you should not sell the house now. You should only rent it as you wait for the market prices to boom and sell. Note that the market predictions are not always easy, but an experienced real estate agent can help you.
Check Your Commitment
Both selling and renting options require some level of commitment, although renting is the hardest. When you rent, you will be a landlord, and you will be responsible for handling a couple of responsibilities.
You should be willing to serve your tenants well and attend to their concerns if you don't have a real estate partner. You should also hire/outsource a tax advisor, legal advisor, accountants, marketers, and other people to help you manage your tenants.
If you can make a good landlord, then renting can be a great option. But if you are a busy person with other activities to attend to, then selling can be the ideal choice. Your responsibilities will end when you sell the home and will be free to continue with your life.
Weigh your commitment capabilities well before you decide.
Check the Condition of the House
What is the current condition of the house? Is it safe for renting, or it needs some repairs? If you intend to rent, then you must do the necessary repairs and finishing. Otherwise, you will have a hard time convincing people to rent a poorly maintained home.
You can still polish the home if you are selling to increase the value. But still, some buyers can accept the house so that they can finish it as per their desires. If you are not willing to do the repairs, then don't rent it. Sell it at a reduced price to any willing buyer.
Consider the Distance
Where are you moving to? If you are going to another country, then the ideal choice will be to sell it. The renting option can only apply in cases where you will be moving to a nearer location.
Unless someone else will be overseeing the house, you will be spending chunks of money on transport if you stay far. So, consider the distance and choose the stress-free option.
Sell or Rent: What is the Right Decision?
Hopefully, you now have better insights into whether you should sell or rent. Remember that all options are good, so the particular choice depends on your needs, emotions, and finances.
The best rule of thumb is to work with a reputable real estate agent. The agent should understand your needs, examine the house, and help you make the best choice. 
Uphomes.com is the leading real estate website in Charlotte. We help homeowners sell their homes within the shortest period. We also help willing homebuyers find great homes of their dreams in Charlotte.
If you are planning to buy or sell a house, look no further! We will provide handy guides to help you make the best decision. Feel free to contact us anytime for more information. We will be glad to help you.

Find your new home
Search real estate and homes for sale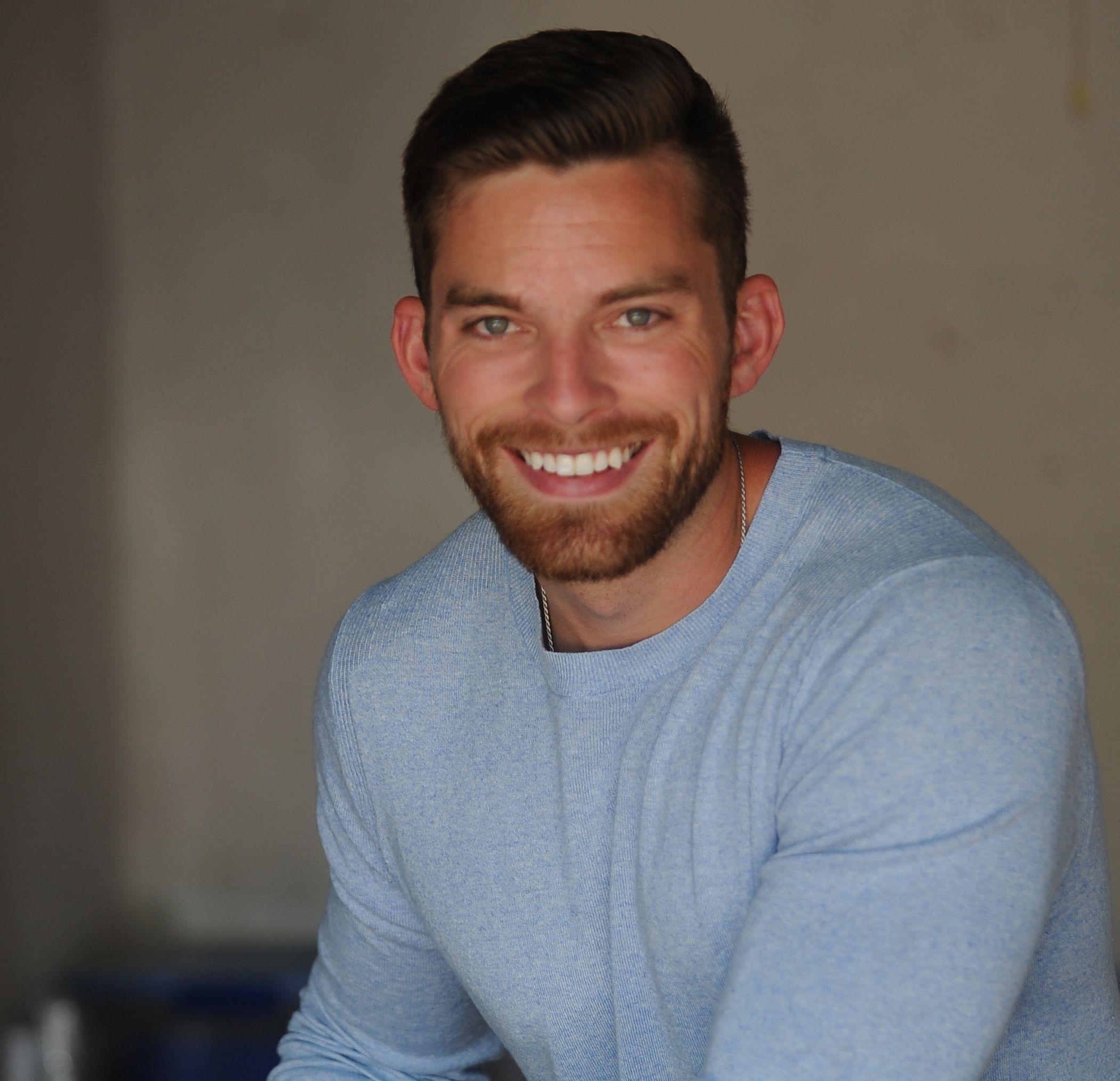 Ryan Fitzgerald
Hi there! My name is Ryan Fitzgerald, and I am a REALTOR®. My goal is to help you learn more about real estate through our Real Estate Blog! Hopefully, you enjoyed the above blog post and it found a way to provide help or value to you. When you're ready to buy or sell a home of your own let us know here. Please feel free to join the conversation by dropping us a comment below.