10 Things to Know BEFORE Moving to Wake Forest, NC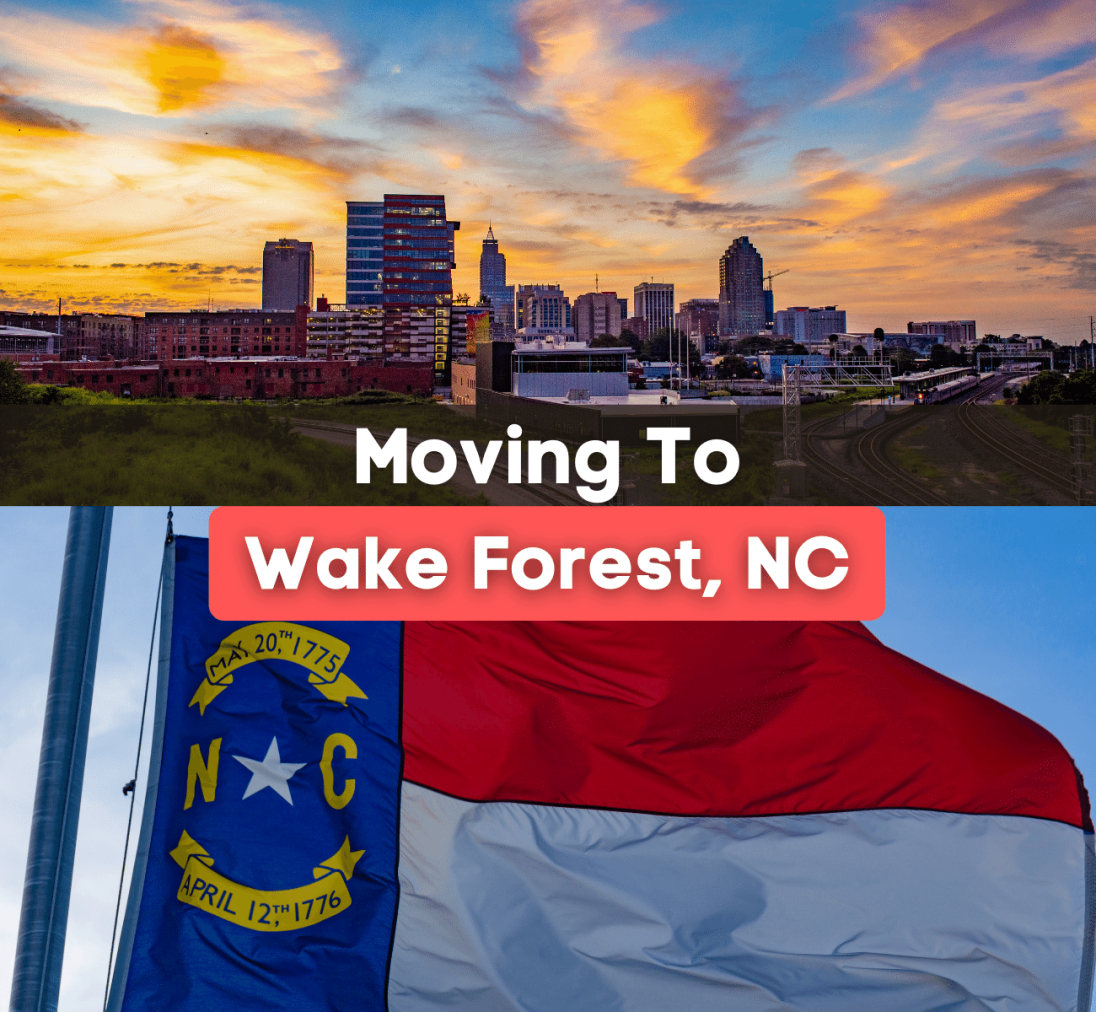 Living in Wake Forest
Moving to Wake Forest, NC? Here's what it's like living in Wake Forest!
Wake Forest, North Carolina is a nice place to live in that is found primarily in Wake County with a few sections found in Franklin and Granville counties. Offering its residents a sparse suburban feel and high quality of life, most people moving to the area are families, young professionals, and retirees who choose to own their own homes.
Considered one of the best places to live in North Carolina, Wake Forest seems to have it all with its thriving art scene, high-end dining options, and plentiful green space.
Famous for its small-town charm, history, vibrant culture, excellent schools, and variety of amenities that will keep residents and visitors alike entertained throughout the whole year, Wake Forest has made a name for itself as a wonderful place to call home.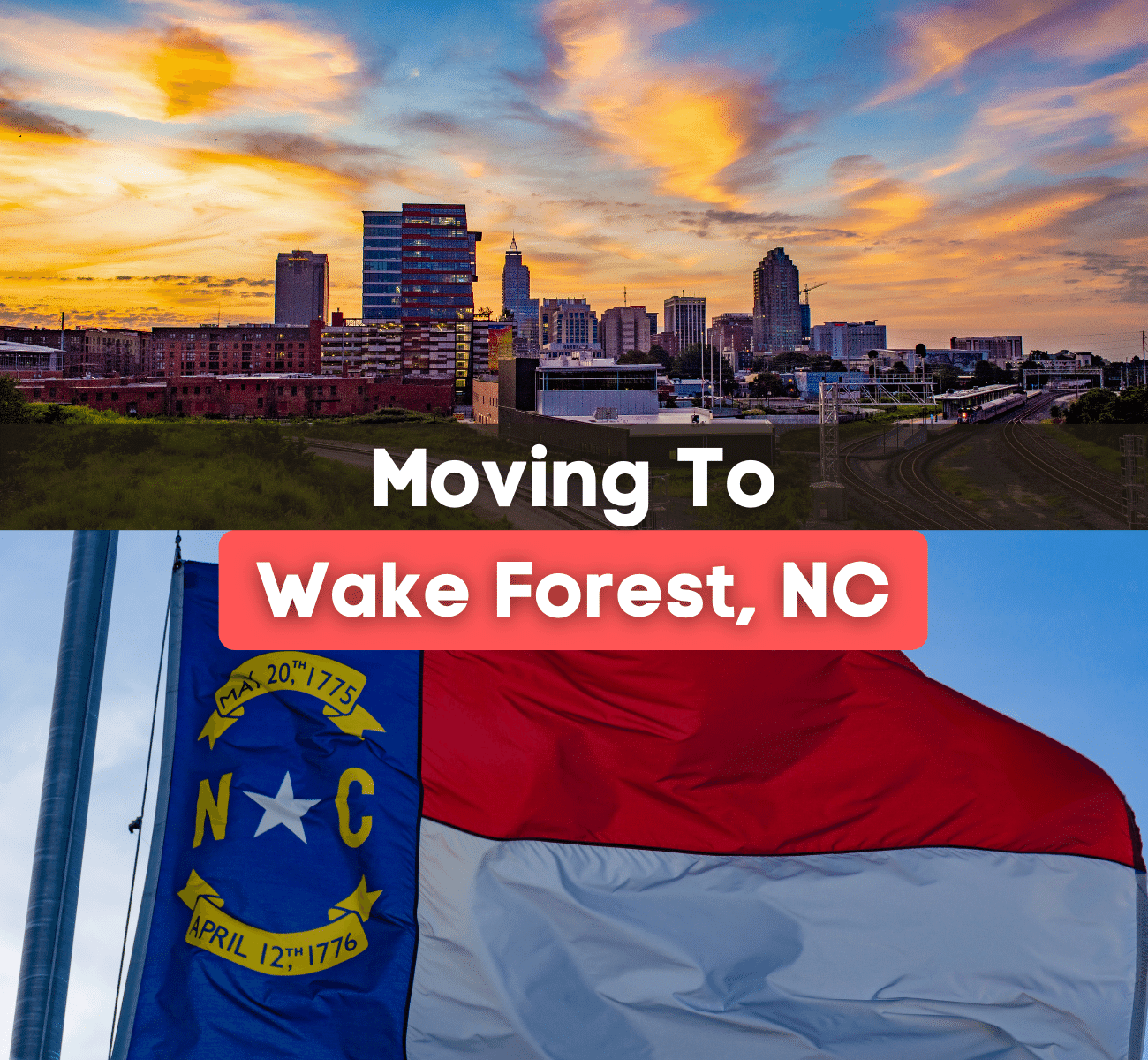 With a current population of over 50,000 people, Wake Forest is growing at a rate of 3.29% annually and its population has increased by 66% since the most recent census was conducted. Approximately 62 people move to Wake County every day, most of which are families and older people who are looking for a place to spend retirement.
So if you are considering moving to Wake Forest and want to know more about the area before packing up all of your belongings, then this ultimate moving guide is for you.
Read on to learn more about the 10 Things to Know BEFORE Moving to Wake Forest, NC!
Great Location
Found in northern Raleigh, Wake Forest is considered to be a town and suburb of Raleigh due to its proximity to the state capital and other neighboring cities including Durham which is 23 miles away, and Chapel Hill which is 37 miles away.
Since the driving distance between Wake Forest and Raleigh is only half an hour, many residents choose to live in Wake Forest since it is an easy commute to Research Triangle Park which is the largest research park in the country that is home to hundreds of companies that are leaders in science, technology, and government agencies.
Also within a 30-minute drive away from the Raleigh Durham International Airport and situated directly near multiple interstate highways including US-1, traveling around town and to other cities in the United States and around the world could not be any easier.
Not to mention, within a three-hour drive to some of the best beaches in North Carolina including Wrightsville Beach and the beaches in The Outer Banks, there are plenty of cool places to take a day or weekend trip without traveling far from home.
Plus, located only four hours away from the gorgeous city of Asheville, where many people are moving, and the mountains of western Carolina, there is always an adventure waiting for you when living in Wake Forest.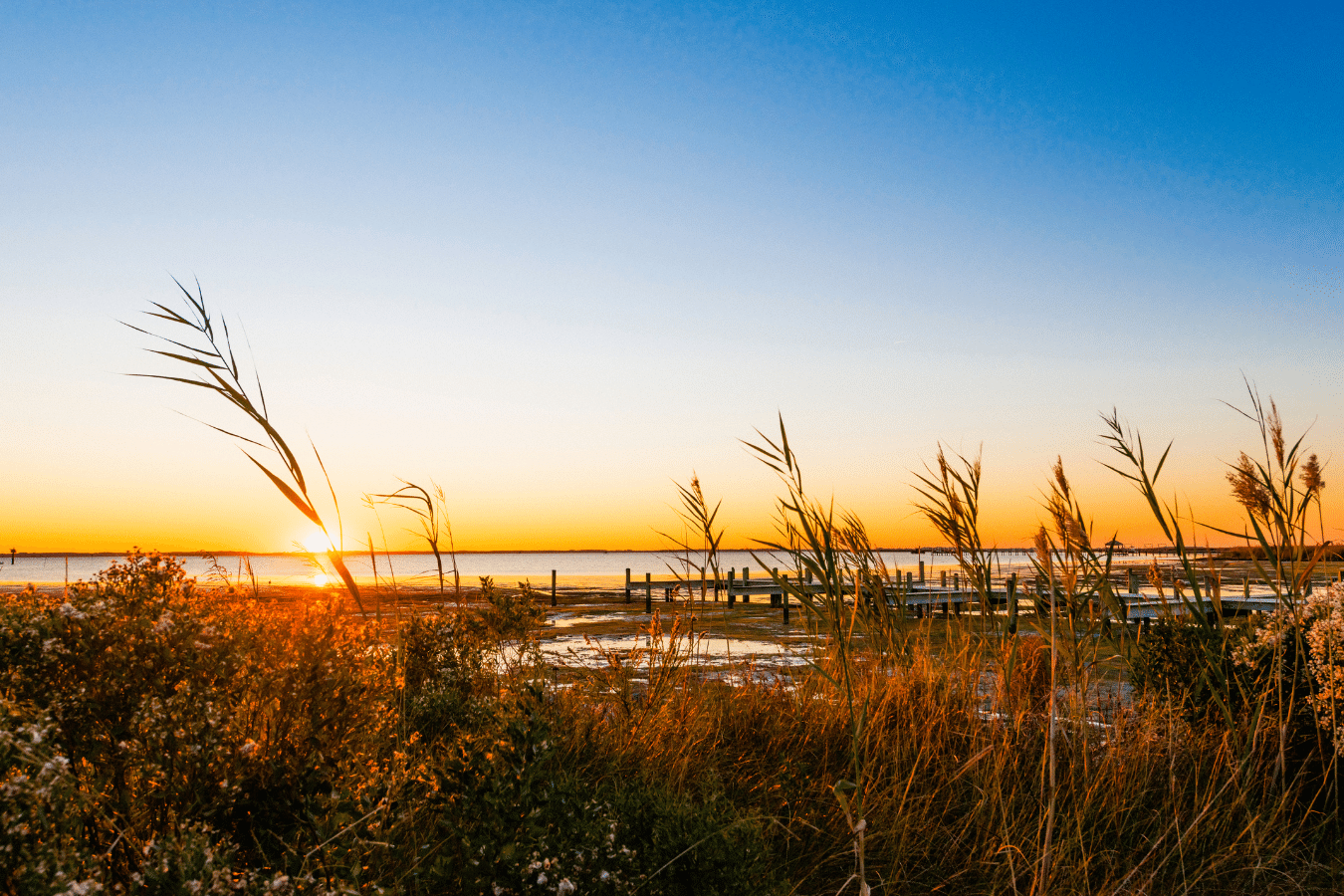 Cost of Living
With a cost of living that is 4% lower than the national average, Wake Forest is not only a great place to live but it is affordable too. Utility prices are 3% lower than the national average, transportation expenses are 4% lower than the national average, healthcare expenses are 6% lower than the national average, and grocery prices are 13% lower than the national average.
While the cost of living in an area is based on many factors, Wake Forest has seen an increase in prices over the last year by 1.5% with most of the largest increases found in transportation, food, and housing expenses.
Residents living in the town of Wake Forest receive an average annual salary of $75,858. Most salaries in Wake Forest range between $66,500 to $87,500. To live comfortably in Wake Forest, an individual must earn at least $64,000 a year or an average wage of $30.77 an hour.
Housing
While the cost of living in Wake Forest is relatively affordable, perhaps one of the largest expenses is the housing costs.
With a housing market that is trending upwards by 34.4% year after year, the housing market in Wake Forest is very competitive.
Most homes in Wake Forest sell after 33 days on the market, many of which receive multiple offers and sell for about 5% above the listing price depending on how hot of a home it is. While the cost of a home depends on multiple factors including location, size, and quality, the typical value for homes in Wake Forest ranges from the 300s to the 500s.
Jobs
Whether you are moving to Wake Forest for work or actively looking for a job, Wake Forest has plenty of employment opportunities available no matter if you are looking for part-time or full-time work or if you are looking to make a change in your career.
Employing more than 20,700 people in the area, the largest industries in Wake Forest that employ the most residents are healthcare and social assistance, education, and government. Plus, as the tenth fastest-growing municipality in North Carolina, many Wake Forest residents commute to downtown Raleigh or Research Triangle Park for work.
Some of the top companies to work for in Wake Forest are the Wake County Public School System, the University of North Carolina at Chapel Hill, WakeMed Health and Hospitals, Wal-Mart, PowerSecure, and BTC Electronic Components.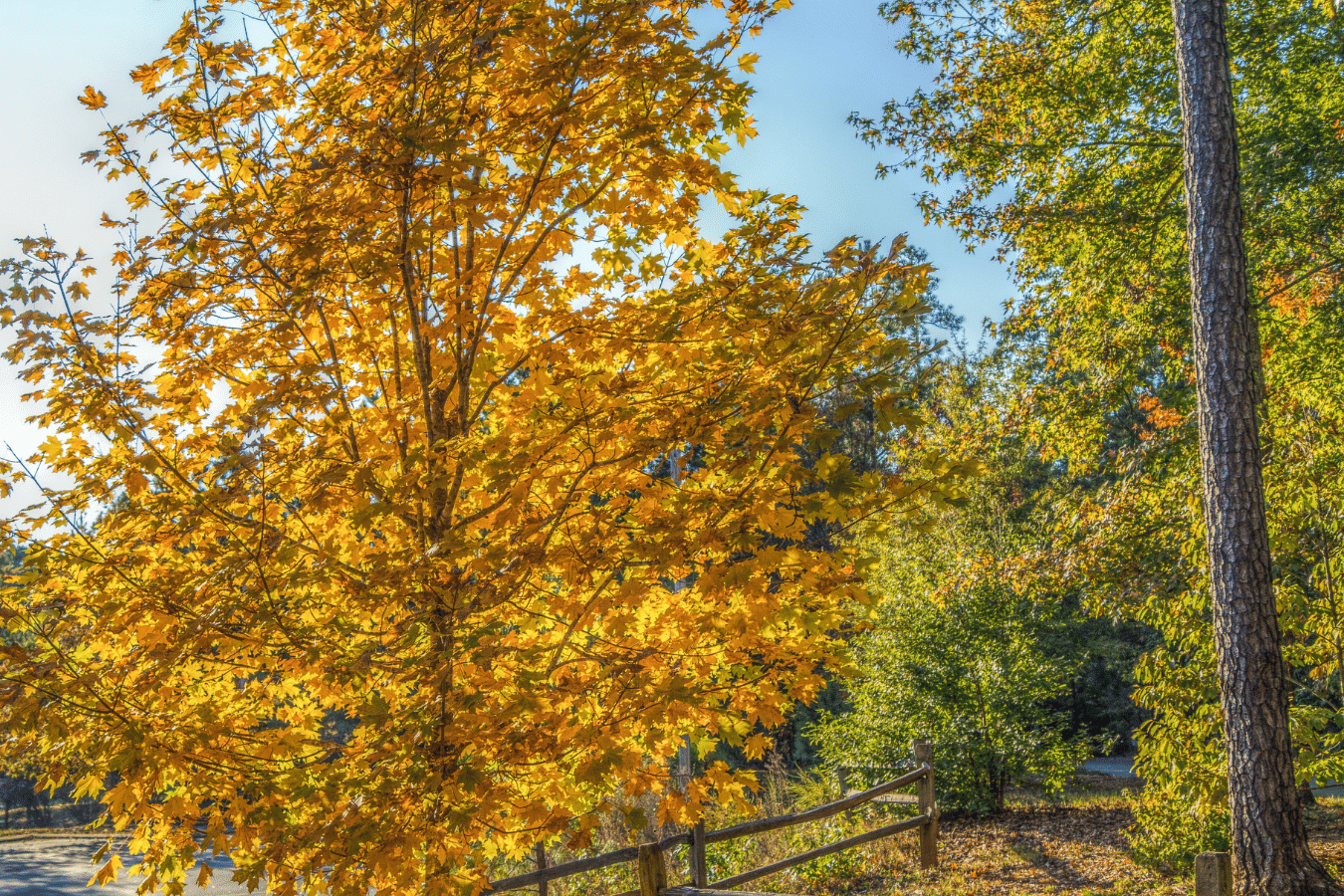 Weather
Wake Forest is known for having a mild, temperate climate which means that the summers are normally hot and muggy while the winters are short and cold. Receiving a significant amount of rainfall during the year, even in the driest months, Wake Forest normally gets an average of 46 inches of rain per year.
While April, May, and October are considered to be the most comfortable months where you are more likely to experience great weather, temperatures in Wake Forest typically vary between 32 degrees Fahrenheit and 88 degrees Fahrenheit where it rarely drops below 19 degrees or rises above 95 degrees.
The hot season generally lasts between May and September when the average daily high temperature is above 81 degrees and the cold season generally lasts between December to February when the average daily high temperature is below 58 degrees.
If you are moving from a colder climate then you might be shocked to learn that Wake Forest only receives an average of 3 inches of snow per year. When it does snow in Wake Forest, it will more than likely be during February.
Keep in mind that Wake Forest is prone to high humidity throughout the year and that the spring months bring large amounts of pollen which may be detrimental to seasonal allergy sufferers.
Good Schools
If you are moving to Wake Forest with school-aged children then having a great school system is probably high up on your priority list. Luckily, Wake Forest is part of the Wake County Public School System which is the largest and most highly-rated public school system in North Carolina.
While you probably want to find out which neighborhoods feed into the schools that you like the most in the area before officially buying a home in Wake Forest, some of the top schools in the district include Heritage Elementary School, Wake Forest Charter Academy, Heritage Middle School, and Heritage High School.
For those interested in higher education opportunities, Wake Forest is located near some of the best colleges and universities in North Carolina including North Carolina State University, The University of North Carolina at Chapel Hill, Duke University, Meredith College, William Peace University, and Durham Technical Community College.
Parks
Wake Forest is a nature lover's paradise since it is home to several beautiful parks, walking trails, greenways, playgrounds, green spaces, and athletic fields. Perfect for anyone who is looking for a new adventure or are wanting to find more ways to spend time outside, Wake Forest is the place to be for outdoor recreation and activities.
Check out these local favorite parks in Wake Forest:
E. Carroll Joyner Park: This 112-acre park is the newest and largest park in Wake Forest that features paved walking trails, a pecan grove, and an amphitheater
H.L. Miller Park: This two-acre park is home to dog-friendly walking trails, benches, bridges, picnic tables, and lush wooded areas
Ailey Young Park: Features a playground, baseball fields, basketball courts, and open green space
Wake Forest Sprayground: This dynamic, zero-depth aquatic park is a great place for the whole family to cool off in the summer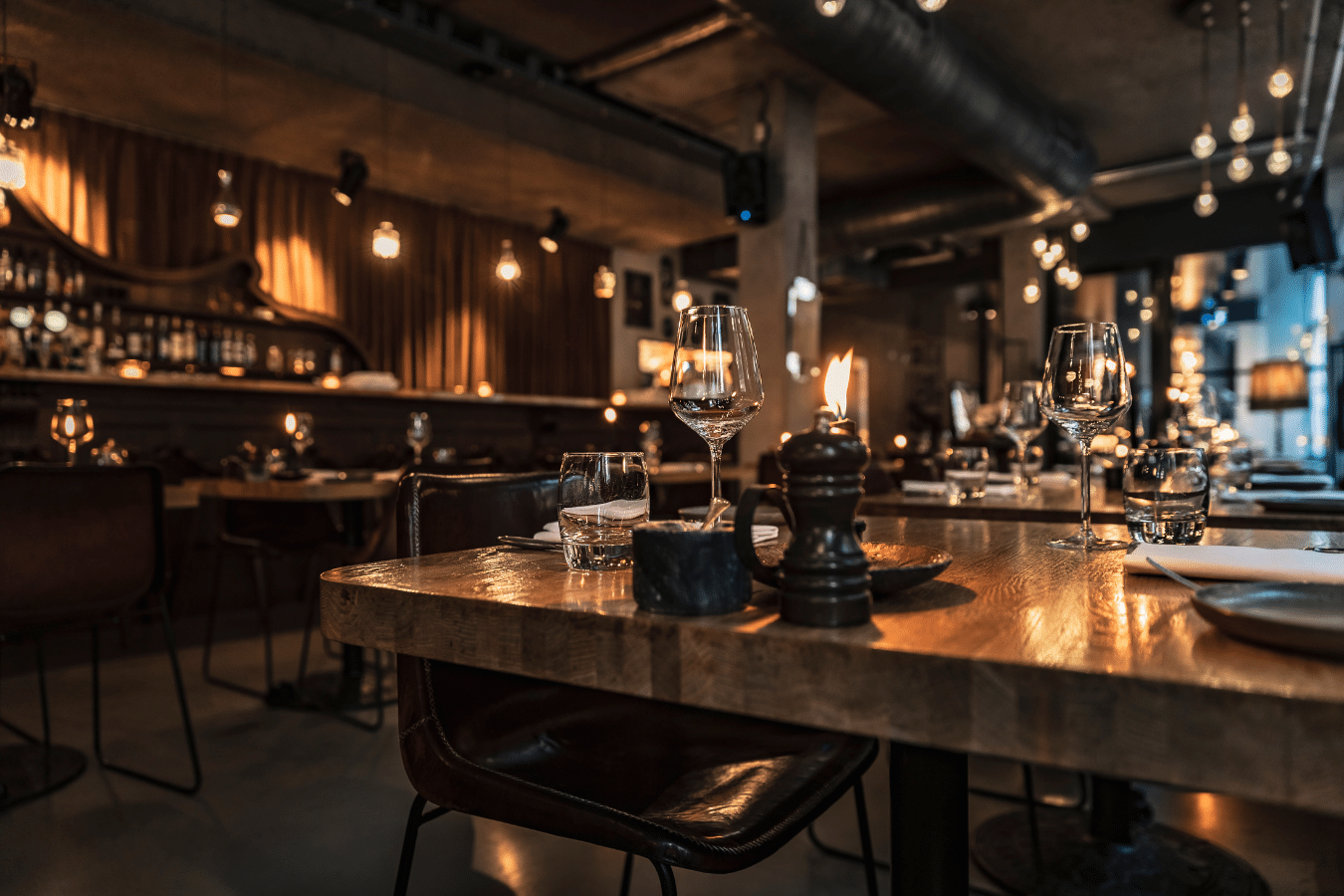 Restaurants
Specializing in southern comfort food and a variety of international cuisines, Wake Forest is home to an abundance of tasty restaurants that will appeal to even the pickiest eaters. From small cozy cafes to five-star dining experiences, there is no shortage of new restaurants to try when living in Wake Forest.
Check out these local favorite restaurants in Wake Forest:
Over the Falls: This popular bar and grill has everything from creative cocktails to gourmet burgers
The Empanada Factory: Dine on delicious empanadas that are served at a great price
Thai Cafe: Enjoy classic Thai dishes including noodles, curries, fried rice, and sushi
Las Margaritas Mexican Restaurant: Order classic Mexican favorite dishes and margaritas in this lively atmosphere
Coffee Shops
There is no better way to start the day than with a cup of freshly brewed coffee from one of the many fantastic coffee shops found in the heart of Wake Forest. Whether you are looking for a quaint destination to sit down with friends over a cold brew or are wanting to sip on a latte while catching up on work, Wake Forest has plenty to offer when it comes to good coffee.
Check out these local favorite coffee shops in Wake Forest:
Wake Forest Coffee Company: Sip on organic coffee while admiring the local art on the walls
Black and White Coffee Roasters: Serving fantastic coffee at an affordable price
Sugar Magnolia Cafe: This chic dining tea room is serving coffee, beer, and wine
The Lemon Tree Cafe and Catering: A cute place to grab great food and caffeine
Family-Friendly Atmosphere
Due to its high quality of life and high safety rating, Wake Forest is a fantastic place to raise children. Home to many family-friendly amenities, there seems to be no shortage of fun things to do that will keep all ages entertained.
Check out these local favorite family-friendly things to do in Wake Forest:
Falls Lake State Recreation Area: Falls Lake is great for boating, kayaking, fishing, and swimming, especially during the summer
Winterpast Farm: This kid-friendly animal sanctuary is home to chickens, goats, peacocks, and many other farm animals
Adventure Landing: Drive go-carts or play laser tag and putt-putt
Marbles Kids Museum: This kids museum in downtown Raleigh is an interactive global learning center that was founded in 2007
Pros and Cons of Relocating to Wake Forest
Pros:
Great location
Affordable
Tons of jobs
Nice weather
Good schools
Beautiful parks
Delicious restaurants
Chic coffee shops
Family-friendly atmosphere
Cons:
High humidity
The high pollen count in the spring
Traffic
Competitive housing market
Moving to Wake Forest, NC - Final Thoughts
While moving to Wake Forest may not be the best decision for everyone, there is no denying that Wake Forest is a fantastic place to raise a family or further your career.
Even though there may be many pros and cons about moving to Wake Forest, it is worth checking out if you are looking for small-town living near popular amenities and businesses in the Research Triangle area.
Not only does Wake Forest provide its residents with a safe place to experience new things, but there are always opportunities available to meet new people and expand your network without having to travel far from home.
Since there is no right or wrong choice when it comes to searching for homes for sale in Wake Forest or choosing between the best neighborhoods in Wake Forest, our website is full of amazing resources and up-to-date information about new construction homes for sale in Wake Forest and townhomes for sale in Wake Forest.
If you are interested in buying a home, make sure to contact us here directly in order to jump-start your home-buying journey with one of our amazing Real Estate Specialists. For more information about other areas near Wake Forest, refer to our website for local guides about moving to Raleigh, NC, moving to Durham, NC, and moving to Chapel Hill, NC.

Find your new home
Search real estate and homes for sale