Living in Spartanburg, SC: What it's like Moving to Spartanburg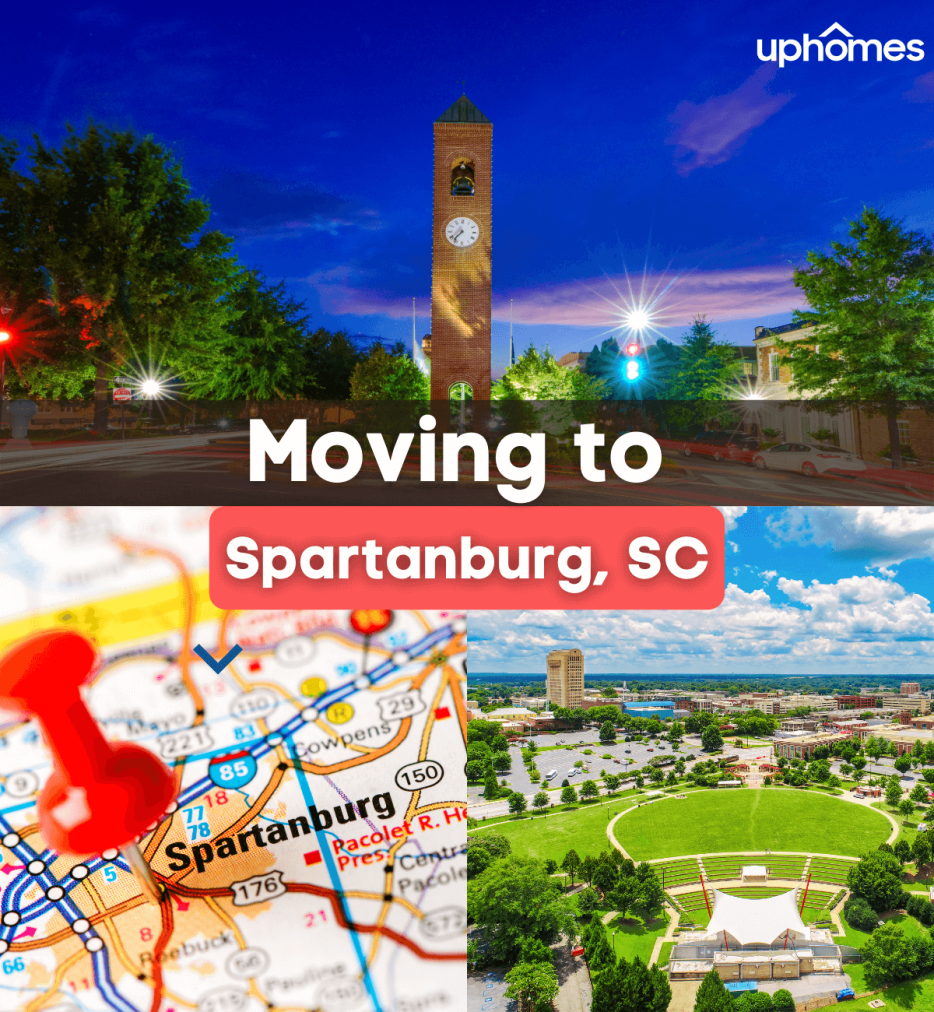 Living in Spartanburg, SC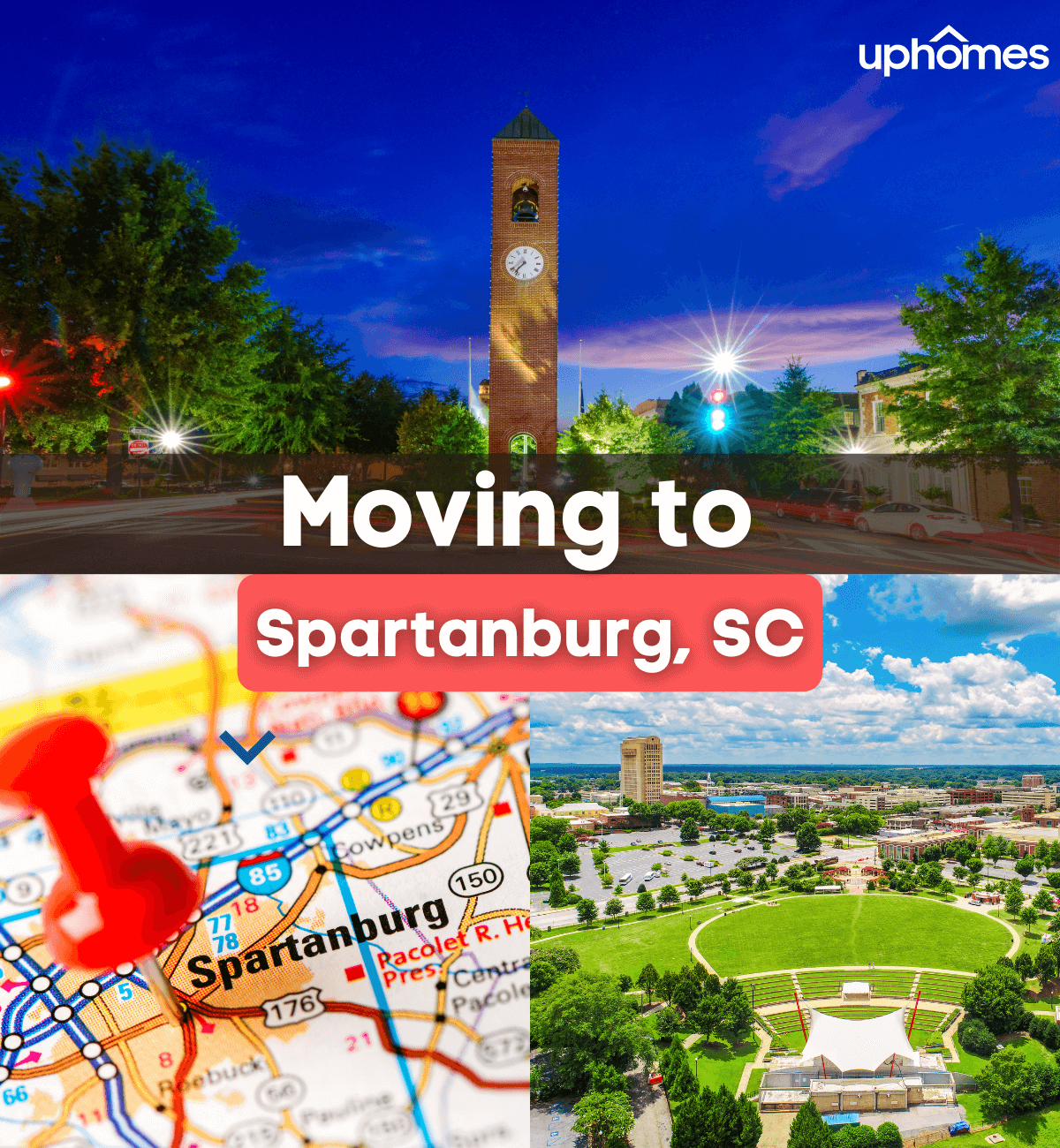 Are you considering moving to Spartanburg, SC? Let'sdiscuss 10 Things you will want to know about living in Spartanburg!
The city, first formed in 1787, has been a historic military hub. It played a role in the Revolutionary War, World War I, and World War II.
It later became a textile manufacturing leader, and in recent years, it has grown to other forms of manufacturing. South Carolina hasthe second mostinbound relocationsof any state in the country - it even beat North Carolina and Florida.
But, is Spartanburg the place for you? Let's go through everything you need to know about living in Spartanburg, SC.
10 Things to Know Before Moving to Spartanburg, SC
What Is It Like Living in Spartanburg, SC?
Spartanburg is on the smaller side, with a city population of slightly less than 40,000 and a county population of less than 200,000.
People who like a mix of city life and country life could make it the perfect fit.It's a suburban feeling city, with friendly and liberal people and tons of different nature to explore.
It's a great place for people looking to retire to a quieter city that still has some life in it. And, it's walkable for those who want to explore the downtown area without a car. Plus, Spartanburg is home to several different colleges.
These include Converse College, University of South Carolina Upstate, and Wolford College. It's also convenient for people attending other schools in the area.
That makes it a great fit for people who want to go back to school or families with kids who may be looking for their higher education options soon!
What are the Best Places to Live in Spartanburg, SC
Spartanburg is filled with great neighborhoods and areas you'll love to settle down in. Converse Heights, for example, is a great fit for families or lovers of beautiful architecture.
For something more up and coming, check out the Grain District for a neighborhood transitioning from its industrial roots. If you'd rather have a neighborhood with a rich history,Wadsworth Hills is on the expensive side, but it takes its name from World War I's Camp Wadsworth.
There are also different cities in the area if you'd rather be Spartanburg-adjacent.Charlotte, for example, is a bustling metropolis an easy distance from Spartanburg.
If you're looking for something more in the middle, you can check out Greenville. Greenville is even closer to Spartanburg (they share aCombined Statistical Area, along with Anderson) and slightly larger (with a population of around 70,000). That can make it a happy medium between Spartanburg and Charlotte, depending onwhat you're looking forin a new home.
What to Know About Moving to Spartanburg
Like many different cities, you may be nervous about what you need to know about Spartanburg before leaping.
The average commute in Spartanburg is around19 minutes, which is important to keep in mind if you plan to drive or take public transit around. Spartanburg is a pretty diverse city, with a slightly higher population of Black Americans than white Americans.
There are also plenty of different and exciting things to do in Spartanburg, SC. If you're a fan of nature, the city offers outdoor options for the whole family, like Croft State Park, Glendale Shoals Preserve, and the Hatcher Garden and Woodland Preserve.
If you'd rather stick with cultural touchstones, head to the Hub City Railroad Museum, The Children's Museum of the Upstate, the Spartanburg County Regional Museum of History, the Spartanburg Art Gallery, or any of the many other options out there.
The Housing Market in Spartanburg, SC
Spartanburg's housing market is doing very well, particularly with the rising costs of real estate around the country. As of February 2021, Spartanburg homes' median list pricewas$179,900, while the median sale price was $195,000.Interest ratesare low, and demand for homes is booming.
There's never been a better time to purchase a home in Spartanburg. However, because of the high demand, you should get a real estate agent on the case as soon as possible to find the home you need.
Economy and Job Market in Spartanburg
All things considered, the economy in Spartanburg is doing well, at least compared to the rest of the world.
While the job market worldwide has suffered in the wake of the COVID-19 pandemic, there's good news forSpartanburg and South Carolina in general. The unemployment rate in South Carolina is on the decline, atjust over 5%in September of 2020.
And, more and more jobs are opening up.New distribution centersare creating more jobs in the area, and some existing companies are even expanding.
The Cost of Living in Spartanburg
The cost of living in Spartanburg isn't all that low. However, it is lower than many other cities in the state. Housing issignificantly cheaperthan other comparable cities, as is the cost of food. The average cost of rent and the average mortgage payment hover between 500 and 600 dollars each month.
Ultimately, your cost of living in Spartanburg will vary wildly based on what your circumstances are. And that can vary wildly between people, even in Spartanburg. Many people believe that Spartanburg is one of thebest placesto live in South Carolina.
Raising a Family in Spartanburg
Do you already have a family, or are you looking to start one? Spartanburg might be a great fit for your needs. Spartanburg is home to excellent elementary and secondary schools to start your children out on the right foot. Spartanburg's school districts are highly ranked among the South Carolina school districts.
However, safety can be a concern in Spartanburg. Crime rates in Spartanburg aremuch higherthan in other, similar-sized cities. There are significant amounts of property crimes reported. This is one thing you will want to know ahead of time before moving to Spartanburg.
And, the chances of being a victim of a violent crime in Spartanburg are more than double the chances of being a victim of a violent crime than in the state of South Carolina as a whole.
So, you should weigh the pros and cons when looking to raise your family in Spartanburg, SC. Ultimately, the neighborhood you move to can play a big role in your family's experience in Spartanburg.
Restaurants in Spartanburg
Spartanburg is home to many different thriving restaurants with a bunch of great local spots. Cuisines featured at restaurants in the area include Southern classics like barbecue, or moreeclectic choices like French, Thai, Mexican, Swiss, German, Japanese, Ecuadorian, and so much more.
And, the types of cuisine aren't the only way that Spartanburg restaurants offer variety. Some restaurants offer fresh, farm-to-table dining experiences with only the best ingredients.
Local Favorites Include:
Initial Q- A great smokehouse and bar in Spartanburg, SC that will keep you coming back for more. A local Spartanburg favorite.
The Kennedy - Southern hospitality at its finest. The Kennedy has a menu made with everyone in mind with small plates and quite a variety of foods.
Other restaurants offer diversity in dietary options, like low-carb meals, vegetarian tastes, or gluten-free choices. If you're still feeling hungry, you can head into town for a nice out inuptown Charlottefor even more restaurant options.
If you're more into drinking, Spartanburg also offers an up-and-coming beer scene. One of the biggest craft breweries,RJ Rockers, opened in 1997, and since then, many more have opened. IPAs, stouts, ales, and more— no matter your beer preference, you'll be sure to find something that you'll love.
Weather in Spartanburg
If you're looking for warm weather, Spartanburg is definitely a city you'll want to check out. Spartanburg, like many South Carolina cities, boasts mild winters for minimal distress. The summers in Spartanburg are long, warm, and humid, perfect for the more cold-blooded among us.
So, if you want to escape from the snow and the cold and bask in the sunshine instead, Spartanburg is a perfect place for you. However, if you aren't a fan of humidity, you may want to steer clear.
How Far Is It To Other Cities From Spartanburg?
Are you still looking to travel around from Spartanburg? Well, you're in luck. From Spartanburg, it's a quick hour drive to Charlotte, which boasts a major airport. That makes it easy for you to travel all over the world with a home base in Spartanburg.
If you're looking to drive around, there are other options for you. It's about an hour to get to Columbia from Spartanburg. In two or so hours, you can get to Atlanta, Georgia. If you take two and a half hours, you can get to Winston-Salem or Augusta, Georgia. These are just a sampling of your travel options!
If you're looking to get a little further out of the area, other reasonable drives from Spartanburg include St. Augustine, FL, Pidgeon Forge, TN (the home of Dollywood), Walt Disney World, Montgomery, AL, and many others.
Living in Spartanburg, SC: Is it For You?
Clearly, there are a lot of benefits to living in Spartanburg, SC. It ultimately depends on what you're looking for in your new home. But, should you choose to settle in Spartanburg, you definitely won't regret it!
Are you looking for a home in Spartanburg or other nearby cities inSouth Carolina? Here's our list of the best places in South Carolina. If you're looking at neighboring states we also have the best places to live in NC and the best places to live in GA.
Contact ustoday for all the help you need or check out some of the other blogs on our site for more information.
#blog-moving-sc-cta#

Find your new home
Search real estate and homes for sale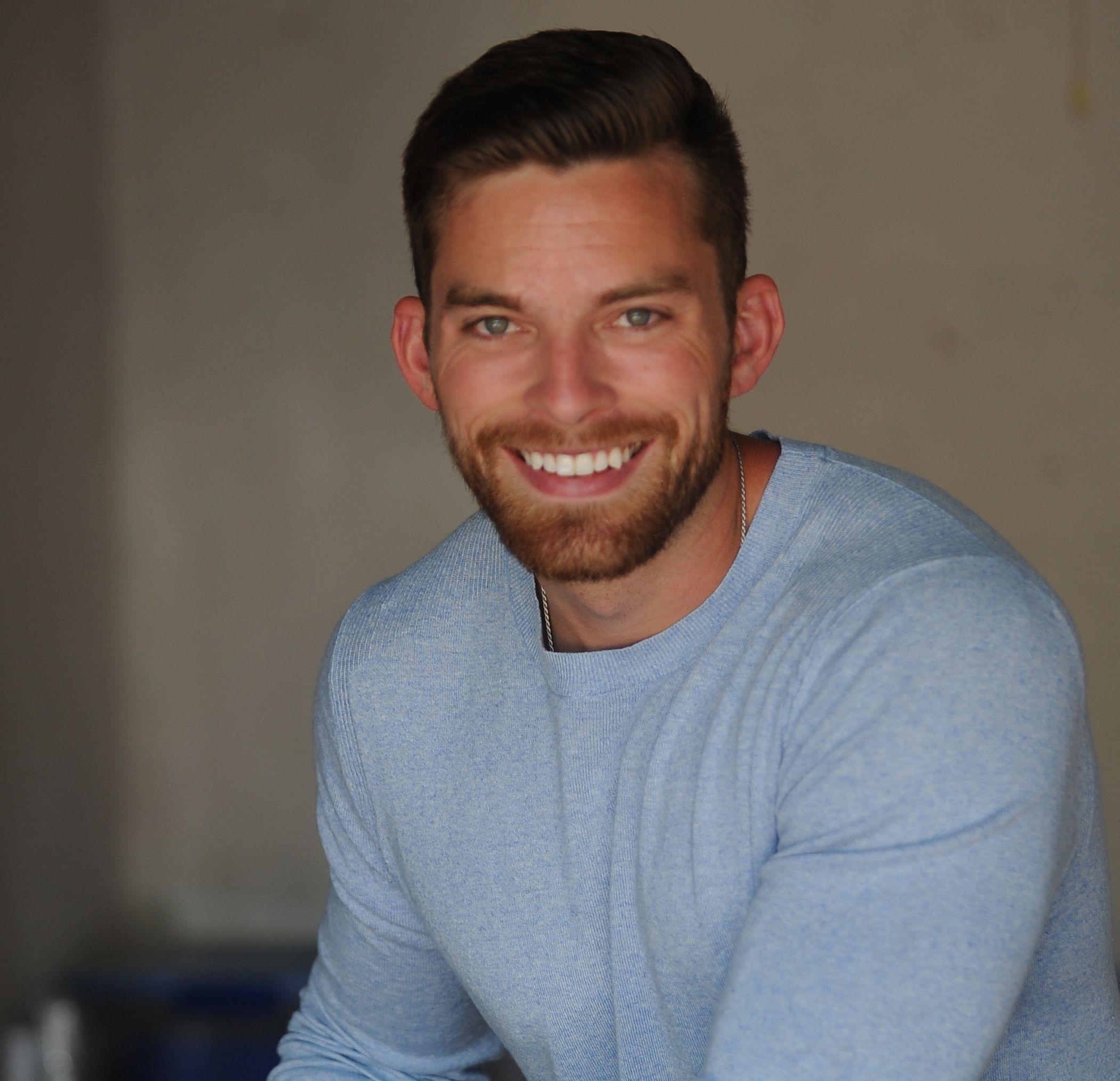 Ryan Fitzgerald
Hi there! My name is Ryan Fitzgerald, and I am a REALTOR®. My goal is to help you learn more about real estate through our Real Estate Blog! Hopefully, you enjoyed the above blog post and it found a way to provide help or value to you. When you're ready to buy or sell a home of your own let us know here. Please feel free to join the conversation by dropping us a comment below.