8 Things to Know BEFORE Moving to Sacramento, CA!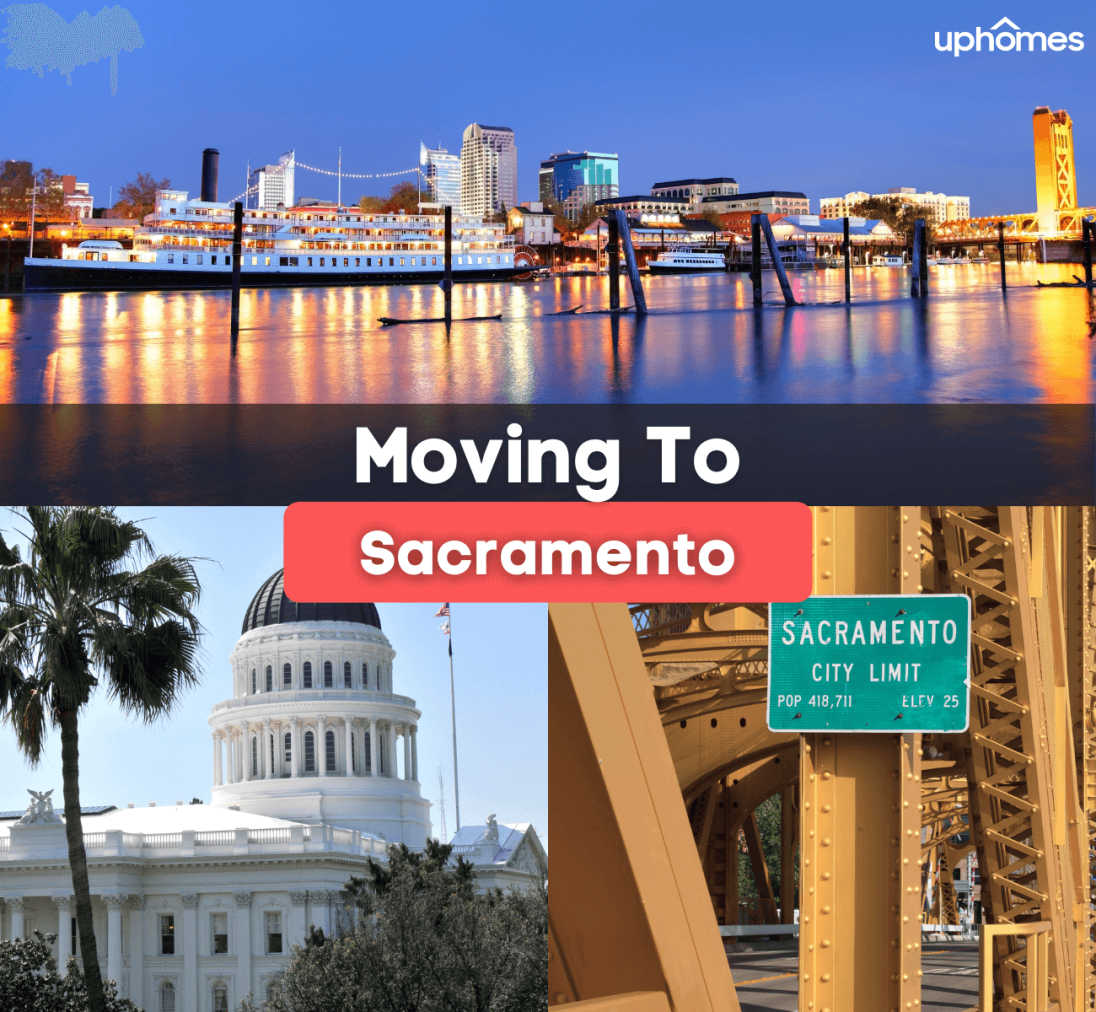 Living in Sacramento, California
Are you moving to Sacramento, CA? Here is what it is like living in Sacramento!
Sacramento is the capital of California and is considered one of the best places to live in the country. Often overlooked by other California cities and considered underrated, Sacramento is renowned for its laid-back atmosphere, booming economy, fantastic food, an abundance of wineries and breweries, and plenty of things to do. Sacramento is one of the best places to live in California! With a current population of 500,930 people, many families and techies from the Bay Area are relocating to Sacramento for its high quality of life and affordable homes. Not only is the city clean and well maintained, but Sacramento is surrounded by picturesque mountains and friendly neighbors that will make your move to the area worth it. Check out some of the best neighborhoods in Sacramento!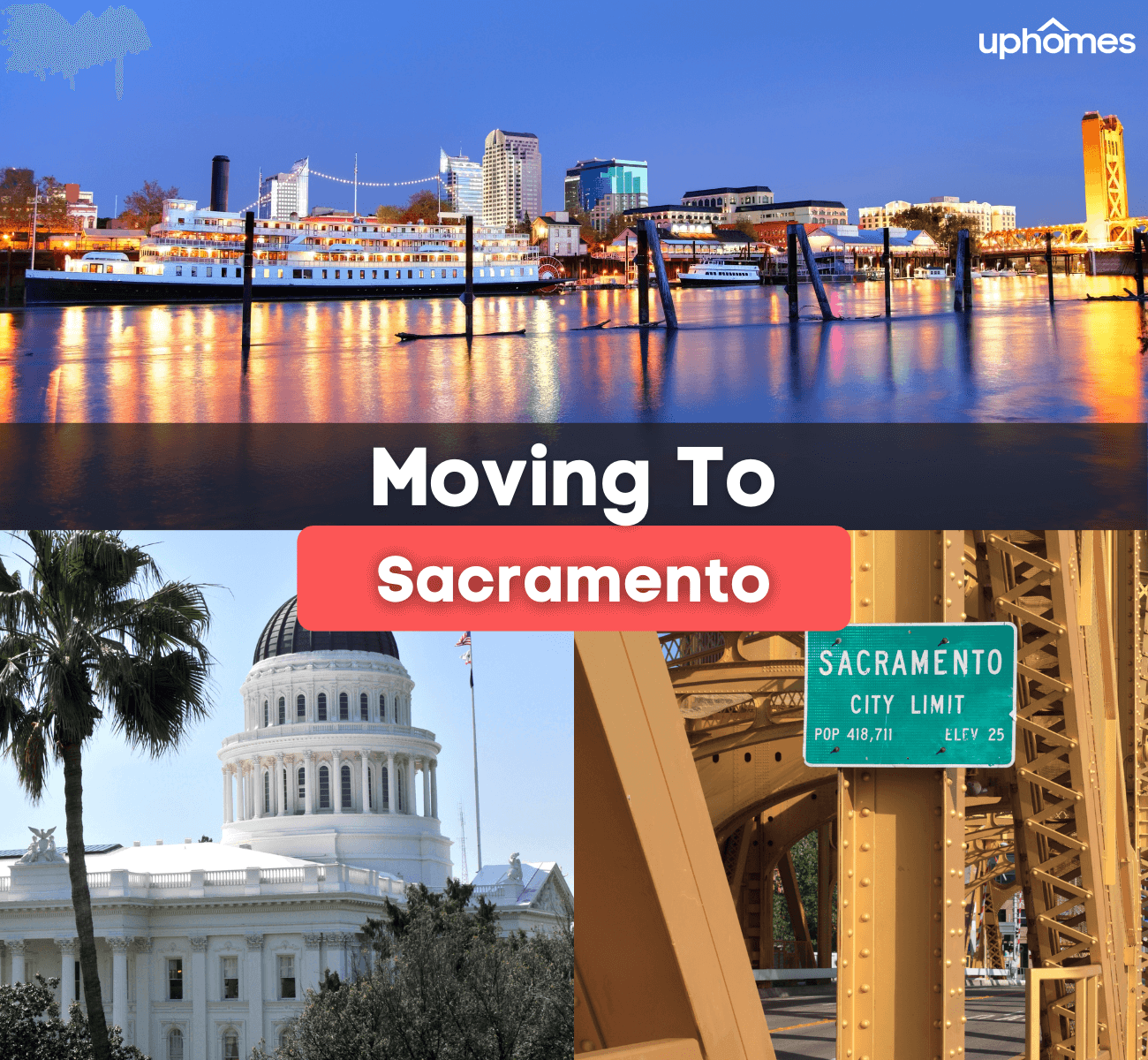 Only an hour and a half to San Francisco and close to nearby national parks, living in Sacramento is the perfect location. While the area may be a bit touristy, the city has plenty to offer its residents. If you want to live the California lifestyle and are considering a move to Sacramento, then you have come to the right place. Read on to learn about the 8 Things to Know BEFORE Moving to Sacramento, California!
The beautiful weather.
Beloved for its warm and temperate climate, Sacramento has hot and dry summers alongside wet and mild winters. With an average annual temperature of 62 degrees, the temperatures remain moderate all year. While the summers may get blistering hot and reach high temperatures up to 100 degrees, Sacramento is the perfect place for you if you love dry heat and a lack of humidity. Due to its placement on the Sacramento and American rivers, the city receives a chilly breeze in the evenings, which does the soul well on those scorching days. The hottest months are July and August.
Meanwhile, the coldest month is January, with an average high temperature of 56 degrees and an average nightly temperature of 37 degrees. If you are moving from a cold climate, you may consider packing a few jackets but feel free to leave the snow shovel behind since measurable snow is rare. The last time that it snowed in Sacramento was in 2009. Rainfall in the city is also scarce. Sacramento only receives up to 20 inches of rain per year on average. When it does rain, though, it will most likely be during January since it is the wettest month.
Relatively affordable housing.
The cost of living in Sacramento is 21% higher than the national average. While the cost of living may be higher than in other areas around the country, Sacramento is not as harmful as other California cities. Still, Sacramento ranks number 22 on a list of expensive cities in the United States and has abnormally high monthly expenses. To live comfortably, residents must make at least $90,000 annually. On the other hand, an excellent average salary in the city is about $138,000 to allow room for savings and unexpected costs.
While this may seem like an expensive place to call home, Sacramento can be considered affordable compared to neighboring cities in the Bay Area and Los Angeles.
Los Angeles is 46.6% more costly than Sacramento, and San Diego is 35.4% more expensive. Sacramento is relatively affordable compared to other California cities.
As the word gets out, families, young professionals, and retirees are moving to the area from these highly-priced cities to find affordable housing. Since remote work has become such a large part of daily life, residents of the Bay Area and Silicon Valley are making the move to Sacramento with hopes of saving more money. Sacramento has even made it onto a list as one of the cheapest places to live in California. While home prices may be increasing due to the COVID-19 Pandemic, Sacramento still only has a median home price of $430,000, drastically different from the $1.2 million median home price in San Jose and the rest of the Bay Area. Moving to Sacramento is a wise choice for those who want a safe place to raise a family in California for less money.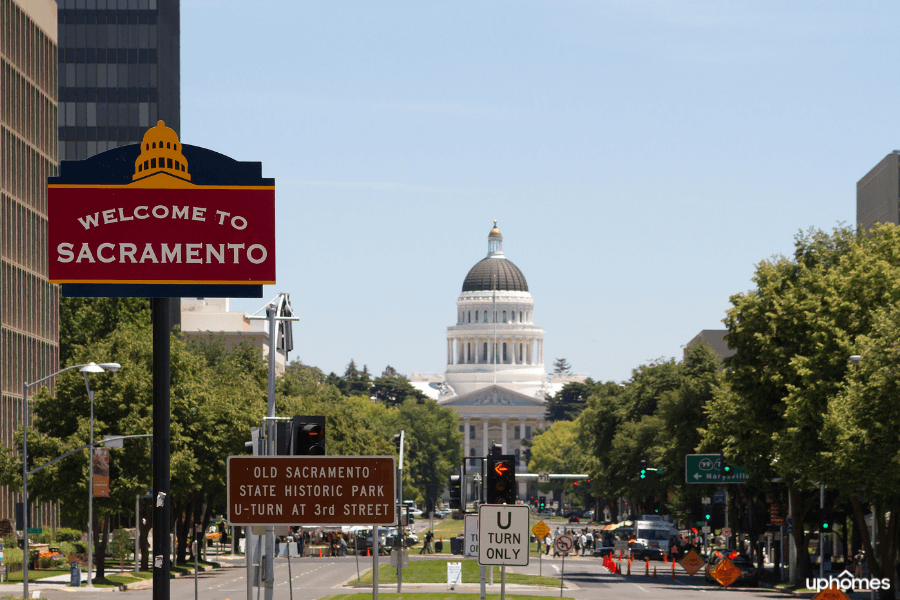 A promising job market.
If you are looking for a job when moving to Sacramento, then be happy to know that you will not be looking for long. In 2021 alone, total employment in the area has increased by 9%. There are now 989,000 jobs available in the city and surrounding counties. Nowadays, Sacramento has a variety of industries that run the economy, and this job diversity has made it a thriving area.
The top industries that run the local economy are transportation, government, agriculture, and mining. In recent years, technology, healthcare, construction, hospitality, and education initiatives have been on the rise. Many companies are also now offering remote work opportunities, which is an excellent option for commuters. While Sacramento may not be home to top industry leaders or world-recognized technology companies, as seen in San Francisco or San Jose, multiple prominent names have decided to make Sacramento their headquarters. Some of the top companies in Sacramento include PORAC, Sutter Health, the State of California, McClatchy, Aerojet Rocketdyne, the Sacramento Kings, Paramount Building Solutions, and the Sacramento County Department of Personnel Services.
Sacramento is a sports city.
Home to multiple sports teams, there is no shortage of games to watch and groups to support. While Sacramento has primarily minor leagues, there is one professional team in particular that the city is very proud of. The Sacramento Kings of the National Basketball Association play downtown at the Golden 1 Center. Playing as a Western Conference Pacific Division member, find residents in the stands wearing purple and silver to support their home team. If basketball is not your favorite to watch, then many other sports help. For baseball lovers, check out the Sacramento River Cats, an San Francisco Giants affiliate team. The Sacramento Republic FC professional Soccer team is also another local favorite. Playing in the Western Conference of the United Soccer League Championship, catch a game at Hughes Stadium.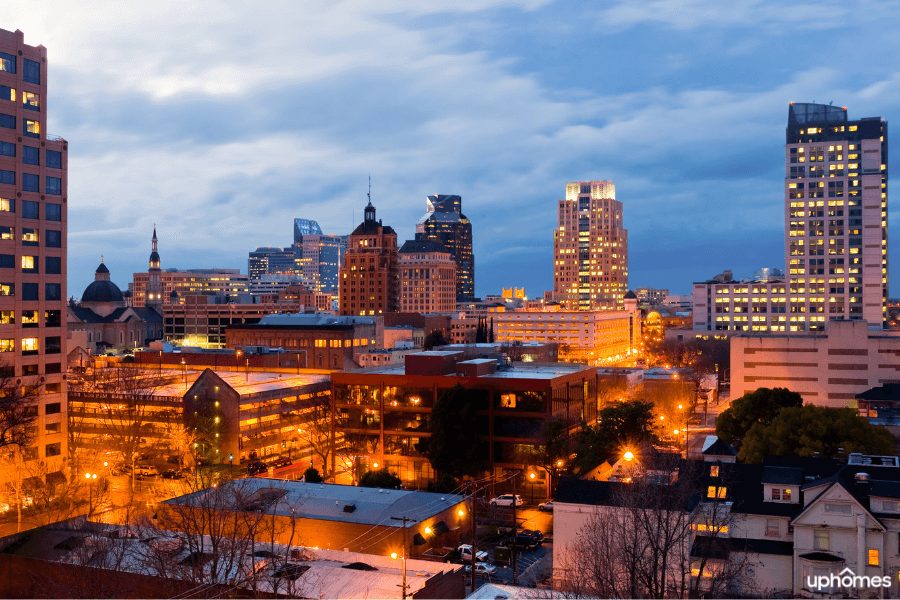 Education is key.
Celebrating higher education, the city is home to California State University, Sacramento. This four-year public university was founded in 1947 and is known to be the eleventh oldest university in the California State University system. Considered one of the best colleges in America and consistently ranked as a top university, attending this institution most certainly comes with a high reputation. Notable alumni even include well-known names such as Tom Hanks and Lester Holt. With more than 29,000 students attending across 300 acres, students have the opportunity to choose from 60 undergraduate programs and 40 graduate programs. Other local colleges include Sacramento City College, American River College, Consumnes River College, MTI College, and Carrington College. The University of California, Davis, is also nearby.
For families with young children, be happy to know that the school system in Sacramento is among the best. As part of the Sacramento City Unified School District, there is a large amount of diversity and many student opportunities and resources. Sacramento's best public and private schools include West Campus High School, Granite Bay High, Natomas Pacific Pathways Prep, Ralph Waldo Emerson Junior High, and Pheobe A. Hearst Middle School.
The residents love coffee.
Nothing says "I live in Sacramento" more than a shot of espresso. While most of America likes to start their mornings with a cup of coffee, Sacramento takes caffeine to a new level. With more than four of the city's top coffee roasters making a list of the best coffee in the nation, Sacramento is sure to turn any coffee novice into a serious drinker. From lattes to cold brew, no matter how you like to drink it, cozying up in a coffee shop is just a way of life in this vibrant central valley city.
Check out these local favorite coffee shops and coffee roasters: Temple Coffee Roasters: This local coffee shop makes its espresso and java from only the best coffee beans. Prized for its delicious drinks and lovely atmosphere Insight Coffee Roasters: A cute spot to enjoy freshly brewed drinks, homemade sandwiches, and pastries. Located downtown on 8th street.Old Soul Co.: Located in an industrial setting, this coffee bar is the perfect place to indulge in tasty food and specialty-made drinks. There is even an outdoor patio. Milka Coffee Roasters: Serving excellent handcrafted coffee and beverages in a charming home downtown. Make sure to try the vanilla or chai latte! Tupelo Coffee and Roasting:A unique and trendy hangout serving freshly made coffee, tea, and pastries. Try the Thai mocha or the cold brew with oat milk! There is even free Wifi, perfect for finishing work or a homework assignment.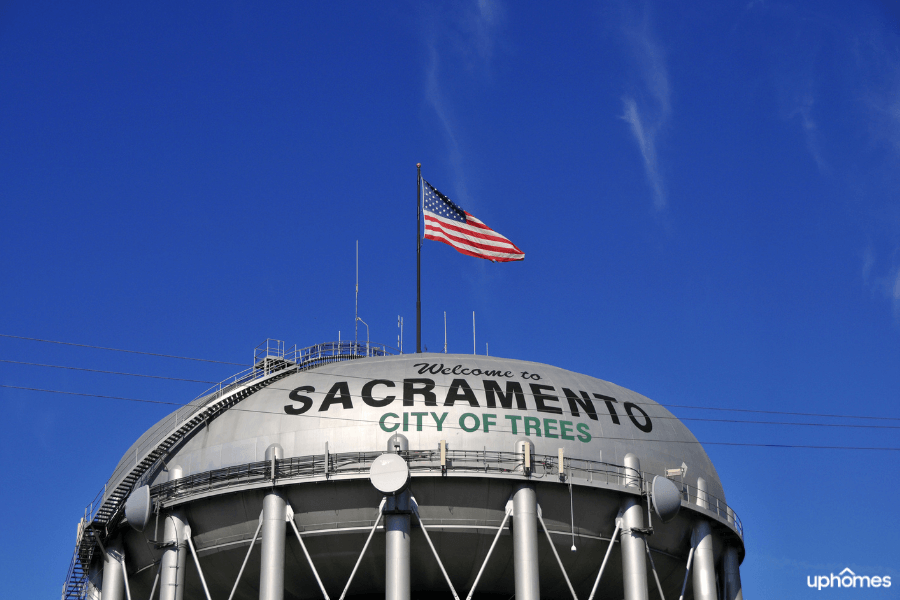 Become a beer and wine connoisseur.
If you would rather skip the coffee and get straight to the hard stuff, then Sacramento has that too. Surrounded by multiple breweries and hop fields, the city has been beer-oriented since the 1800s. Now with multiple tasting rooms and pubs, spend your weeknights with friends exploring new IPAs, stouts, and ciders that are locally brewed. Plus, only an hour from the infamous Napa Valley, travel to award-winning wineries or head to a tasting room at one of the local vineyards. Sacramento has more than 200 wineries in the area to choose from, perfect for a girl's weekend or bachelorette party. The best-known wine brand specifically made in Sacramento is made in the Sacramento River Delta called Bogle Vineyards.
Check out these local favorite breweries and wineries in Sacramento: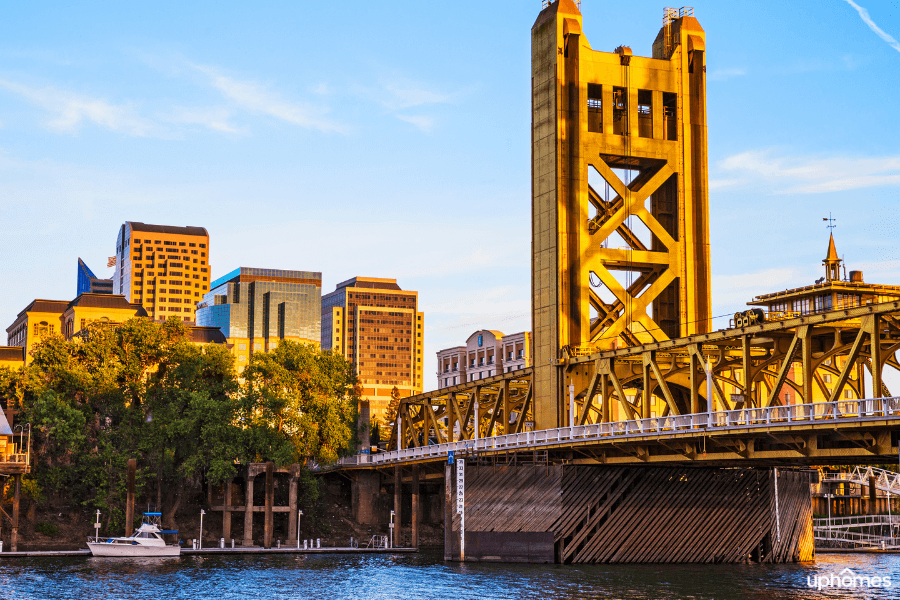 There are many things to do.
What was once a California Gold Rush town, the city of Sacramento, is steeped in history and culture. There is never a dull moment in this state capital, from museums and art centers to parks and farmer's markets. While there may be many tourist attractions, every new resident should explore and experience the city's main hot spots at least once. For those on a budget or wanting to save money, there are even multiple free things to do in the city that are still cool and worth visiting.
Check out these multiple favorite attractions in Sacramento:
Moving to Sacramento, CA - The Bottom Line
Known as a great place to live, the popularity of Sacramento, California, is on the rise. Named the 25th most walkable city in the United States, walk to nearby parks and outdoor shops easily. While Sacramento may have some dangerous areas with high crime compared to other similar cities, there are also many safe and affordable neighborhoods in which you will feel safe. With the help of our team, finding a home with safety in mind is our top priority. Before moving to Sacramento, reach out to one of our Realty Specialists to help aid and guide you through the home buying process. With our help, learn where and should not live in Sacramento based on what you want in a home and neighborhood. Contact us today to help you find your dream home in Sacramento, California!
#blog-moving-california-cta#

Find your new home
Search real estate and homes for sale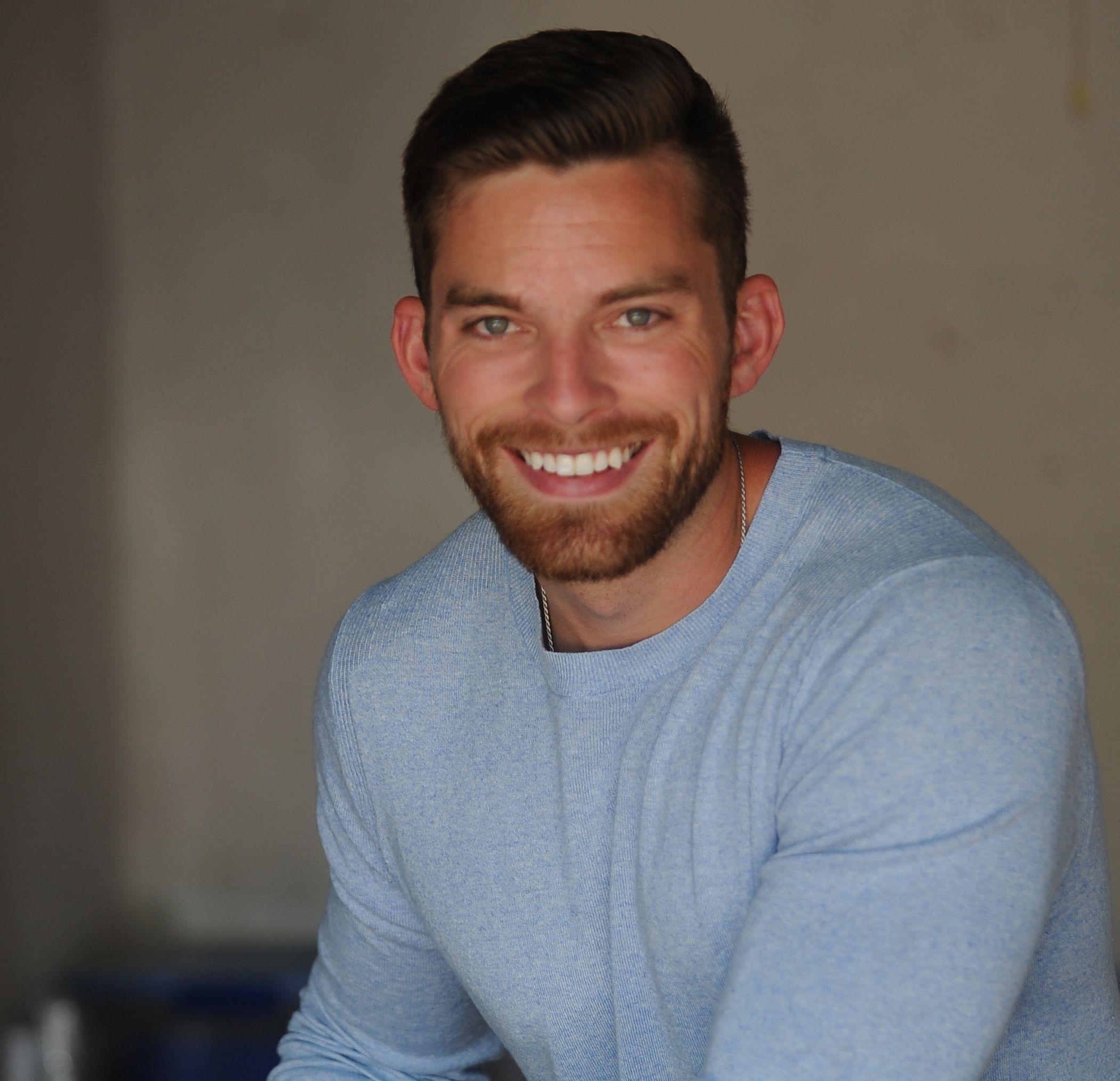 Ryan Fitzgerald
Hi there! My name is Ryan Fitzgerald, and I am a REALTOR®. My goal is to help you learn more about real estate through our Real Estate Blog! Hopefully, you enjoyed the above blog post and it found a way to provide help or value to you. When you're ready to buy or sell a home of your own let us know here. Please feel free to join the conversation by dropping us a comment below.