15 Things to Know Before Moving to Hampton, VA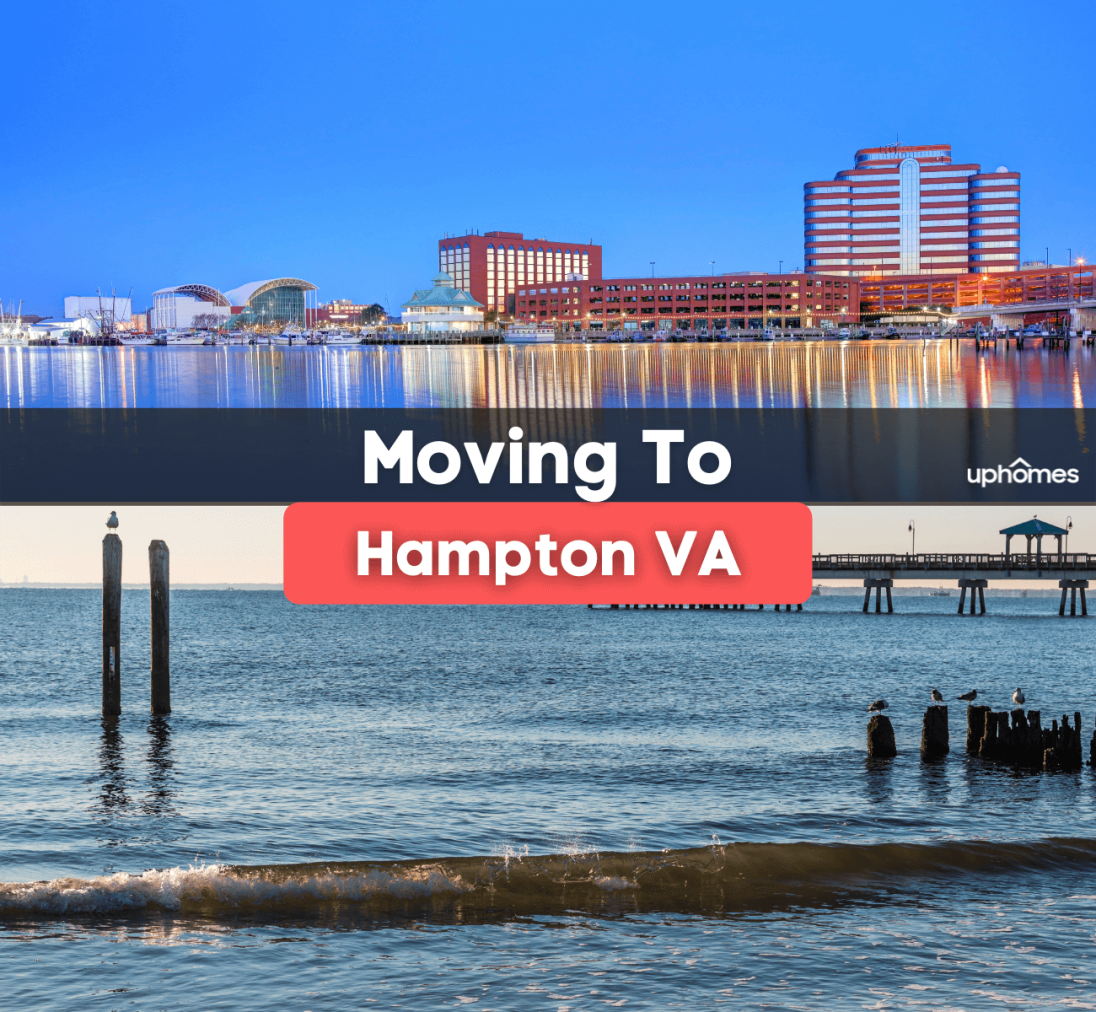 Living in Hampton, Virginia
Searching for information on moving to Hampton, VA? We have you covered with this guide on what it's like relocating to Hampton, Virginia!
Living in Hampton, Virginia means coming home to a coastal city filled with history and exciting things to do. So if you're planning a move to Virginia then Hampton, VA is a city you will want to learn more about! Located along the coast of the Chesapeake Bay, about 134,510 people live in Hampton. The city features various business enterprises, historical sites, retail and living areas, and other attractions such as a NASCAR short track, the oldest Anglican parish in the Americas, and a moated, six-sided, historical bastion fort.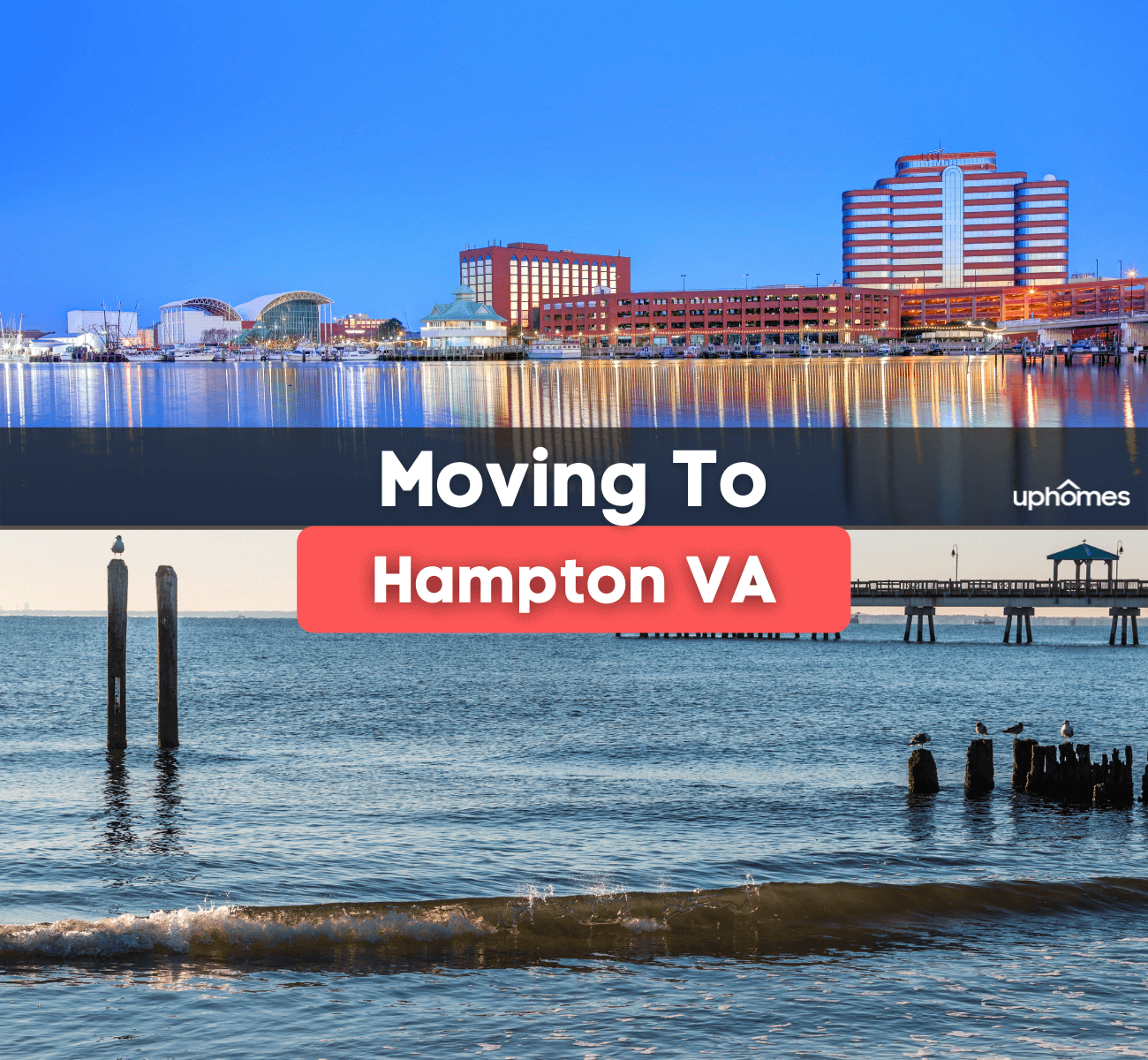 You can live, work and play in Hampton because the city is within miles of top-notch universities, employers, and medical complexes. It's also just a short drive away from major interstates so you can quickly get to neighboring cities like Historic Williamsburg, Virginia Beach Oceanfront, or Norfolk. Hampton is part of the region of Hampton Roads which also consists of six other cities: Chesapeake, Newport News, Norfolk, Portsmouth, Suffolk, and Virginia Beach.
If you are considering a move to Hampton, Virginia, there are plenty of reasons why you will be making the right move. Here are the best neighborhoods in Hampton.
Before moving to a new city, it's important to do the research first, which is why we've created this guide with everything you need to know before moving to Hampton. Keep reading to explore the 15 things you should know BEFORE moving to Hampton, Virginia.
Beach Lover's Paradise
If beach-hopping, sun tanning, and enjoying the water are some of your favorite things to do, Hampton might be perfect for you. Located along the Chesapeake Bay and home to Buckroe beach, there are plenty of options in Hampton to spend time by the water. People in Hampton love their waterways! From the Atlantic to Lynnhaven River, James River, Elizabeth River, Intracoastal Waterway, and the Chesapeake Bay. Kayaking, fishing, boating, paddleboarding, and surfing are all popular activities for the people who live here. Hampton is also just a short drive away from Virginia Beach's Oceanfront! But beware - the summers do get crazy because Virginia Beach is a tourist town. On summer weekends, you'll want to plan ahead for traffic and long waits at all of the restaurants near the oceanfront.
It's a Military Town
Hampton and the areas around it are huge military towns. There is a military installation in every city of Hampton Roads, with Norfolk having the largest Naval Installation in the U.S. Joint Base Langley-Eustis is an Air Force and Army joint base located adjacent to Hampton and Newport News. According to the Hampton Roads Chamber of Commerce, thereis more than 83,000 active duty military there. That also means plenty of jet noise. You can't get mad about the jet noise if you live in Hampton because it will happen - frequently.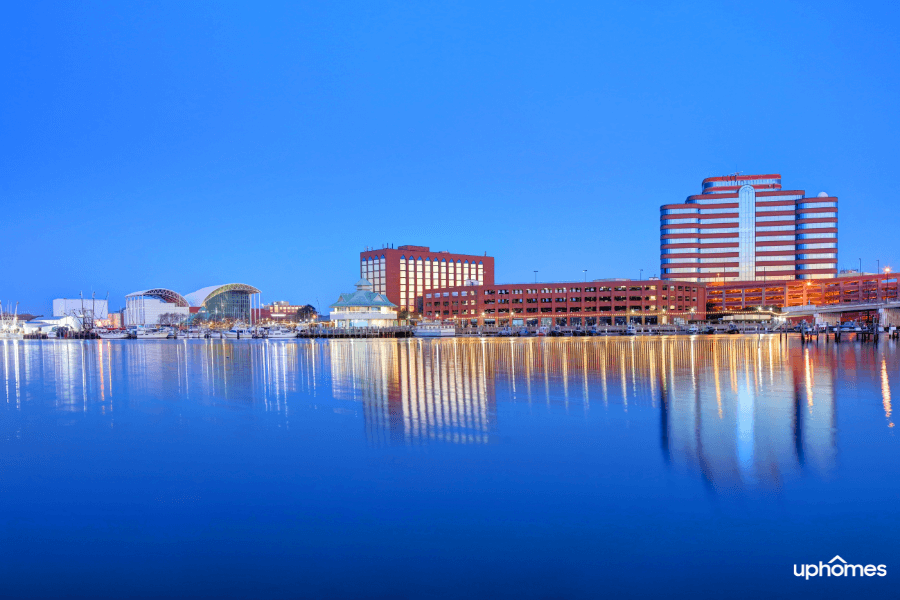 Music and Art Galore
If you're a fan of art and music, there's so much in Hampton Roads that you won't know what to do with yourself. The Chrysler Museum in Norfolk is one of the best-known art museums in the South with works from Renoir, Cassatt, Pollock, Rothko, and many more. The museum is also free! The love for art spreads across all of the neighboring cities including Virginia Beach which has the Virginia Museum of Contemporary Art. It has one of the largest Dale Chihuly chandeliers on permanent display. The Hermitage Museum & Gardens is also an awesome place to visit in Norfolk which contains international antiques, artwork, and 12 acres of gardens on the Elizabeth River. Hampton Roads also loves Jazz! The Ella Fitzgerald Music Festival brings some of the best jazz musicians in the world to the Hampton Roads area for a five-day festival. Hampton Roads is also home to the largest music event on the East coast, the American Music Festival. Performers are spread across the Virginia Beach oceanfront for three days playing a variety of genres of music.
Easy to Commute and Travel
Hampton is central to many of the area's major employers, retailers, universities, and businesses so you likely won't have a long commute to work. Hampton is located near all of the major interstates as well as employers like Huntington Ingalls Industries, NASA, Langley Air Fort Base, Sentara, Christopher Newport University, and Hampton University. Plus - traveling to other places isn't bad either. D.C is four hours north, the Blue Ridge Mountains are three hours West, Richmond is two hours away and The Outer Banks of North Carolina are just two hours South.
HistoryBuffs Will Appreciate It
American Colonial history started in the Hampton Roads Region. The city's Old Point Comfort has been the home of Fort Monroe for almost 400 years. It was named by the 1607 voyagers who first established Jamestown as an English colonial settlement. After the end of the Civil War, historic Hampton University was established across from the town on the Hampton River. It provided an education for many newly-freed former slaves and Native Americans. Hampton Roads is also close to the Historic Triangle of Virginia which is Yorktown, Colonial Williamsburg, and Jamestown. You will likely see various historical reenactments while visiting these parts.
Hampton is Affordable
The cost of living in Hampton, Virginia is below the national average with housing being one of the most affordable amenities. The median home value in Hampton is about $202,931 with the median household income at about $55,923. You can typically buy a house with more square footage for a cheaper price in Hampton than you could in Virginia Beach, Norfolk, or Chesapeake. Living in Hampton may give you more bang for your buck when buying a home. Also, if you want to live on the oceanfront in Hampton, the real estate is cheaper than it is to buy a waterfront property in Norfolk or Virginia Beach; sometimes even a couple of $100,000 less. Goods, services, and utilities are the amenities that will cost you the most living in Hampton. They are all about the same or a bit higher than the national average. The average cost to rent in Hampton is about $1,118. Last year, Hampton was ranked the 17th most affordable beach town in a study that compared more than 200 beach towns across the U.S.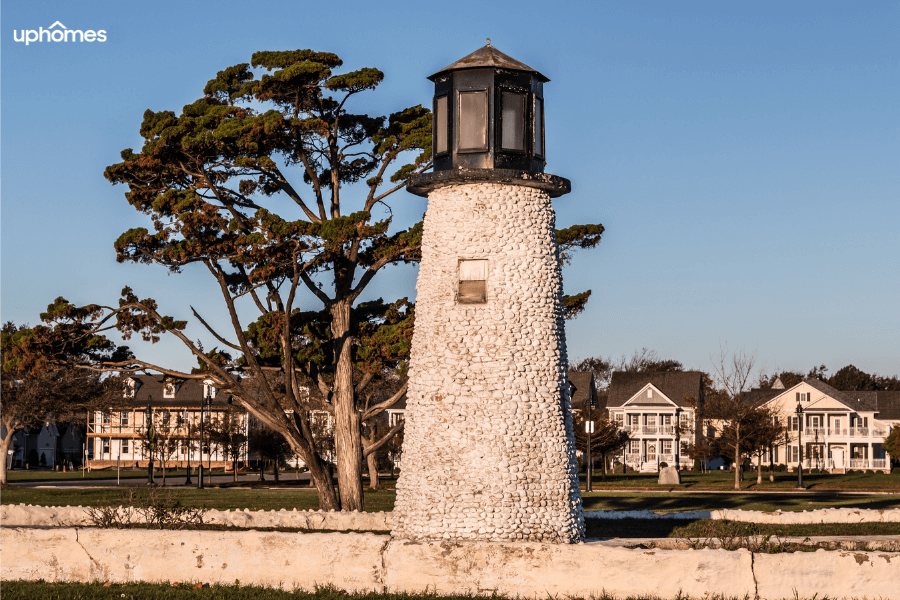 You Won't Be Bored
When you aren't working, you will want to kick back and relax or have some fun in the city where you live. In Hampton, there is no shortage of options. It's easy when you live close to several entertainment venues including the American Theater, Peninsula Fine Arts Center as well as Busch Gardens Williamsburg, Water Country USA, and the iconic Hampton Coliseum. If shopping is what you enjoy in your free time, there's plenty of that too. Hampton is near Peninsula Town Center, Williamsburg Premium Outlets, Norfolk Premium Outlets, and City Center at Oyster Point. However, the nightlife in Hampton is minimal compared to some of the other cities in the Hampton Roads region. It's a bit more of a relaxed feel when compared to the nightlife and hustle-and-bustle of Norfolk and Virginia Beach.
Federal Employment Reigns
If you're moving to Hampton and looking for a job, you'll want to know that about 80% of the economy in the Hampton Roads region comes from the federal sector. The Hampton Roads area has the largest number of military bases and facilities than any other metro area in the world. There are also facilities for NASA and the Departments of Energy, Transportation, Commerce, and Veterans Affairs. If you are looking to start your own business, the Hampton Roads Economic Development Alliance is an organization that helps people get started. Hampton also has an official employment system where you can search and apply for jobs in the city - called HIRE.
Not the Biggest Big-Name Sports Teams
The Hampton Roads region does not have big-name professional sports teams but don't worry, there are still ways to satisfy your thirst for sports. They do have the Baltimore Orioles farm team, The Tides, and an awesome American Hockey League Team, The Admirals. Most people living here would rather cheer for their universities like Old Dominion University, Hampton University, Norfolk State University, or Virginia Wesleyan.
A Pirate's Life For Me
The city of Hampton has a long history when it comes to the pirate Blackbeard. Blackbeard's Point is a historical landmark in the city on the north side of the mouth of the Hampton River in Hampton Roads harbor. It got its name in the early 18th century when Blackbeard the pirate was threateningto ship on the American coast. You'll want to check out the annual Blackbeard pirate festival to learn exactly how Hampton played a role in the pirate's death. There are fun role-playing demonstrations, music, and fun for families.
Bridge-Tunnel Traffic Can Be Atrocious
The Hampton Roads bridge tunnel will get you from Hampton to Norfolk and vice-versa but the traffic can be really bad at times. At its worst, it can take upwards of an hour to get through it. On a normal day, it may take closer to 25 to 40 minutes if you're driving this route often.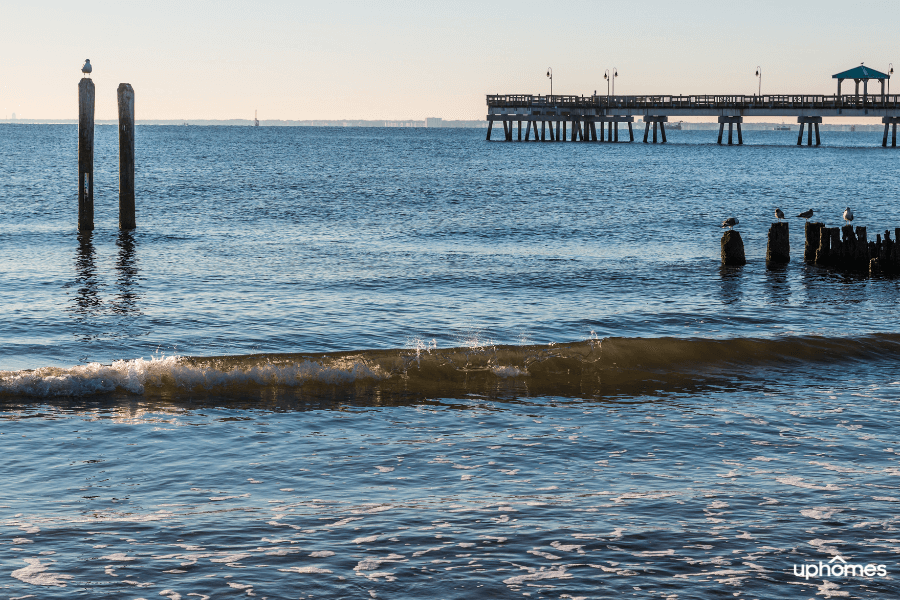 Crime is Higher in Some Areas
Just like in Norfolk and other cities in Hampton Roads, there are higher-crime areas in Hampton that sometimes give the entire city a bad reputation. Every part of the city does not feel the same. Crime is higher in some areas of Hampton but if you go outside of those areas, it is safer. Technically, crime statistics show that crime is a bit higher in Hampton compared to the national average but it's very localized and these statistics show an average for the entire city.
Mild Climate
Hampton has a mild climate and you'll see all four seasons. It does get a good bit of rainfall - about 47 inches per year but it typically is out of the way of most hurricanes and tropical storms. Spring and Summer are the wettest seasons. The area does receive some snowfall but it isn't much - about 6 inches each year. That's compared to the average U.S. city that sees 26 inches of snow per year. You will know when it's going to snow in Hampton because everything shuts down. Schools will close, roads will empty and grocery stores will likely run out of bread and milk.
Options for Schooling
If you're moving to Hampton with children, it's important to know about the school system in the city. Public education in Hampton is provided by Hampton City Public Schools with more than 30 facilities educating more than 20,000 students from pre-K to 12th grade. However, the public schools are ranked lower than the schools in other cities of Hampton Roads. There are also a variety of private schools such as Calvary Classical School, Hampton Christian School, and Gloria Dei Lutheran School. For a college degree, the private historically black college, Hampton University is an option. You could also go nearby to Christopher Newport University in Newport News, Old Dominion University in Norfolk, Norfolk State University in Norfolk and there are options for Associate degree programs.
HIstorical Neighborhoods
The 400-year-old city of Hampton has a lot of historic neighborhoods that you will want to know about when deciding where to live. Aberdeen Gardens and Wythe are both historic neighborhoods with gorgeous architecture and landmarks listed on the National Register of Historic Places. Buckroe Beach is also a very old neighborhood that attracts a lot of visitors because of its live performances, food vendors, and options for water sports.
The Bottom Line - Moving to Hampton, VA
From access to relaxing beaches and waterfronts, affordable living, and nice weather, Hampton offers a lot of perks to the residents who choose to live there. It's a city in a great location that provides you access to fun, historic neighboring cities and is also a place where you can both live and work.
Hopefully, you have enjoyed reading about the 15 Things to Know Before Moving to Hampton. If you're considering a move to Hampton, Virginia, our team of top local Real Estate Agents would love to help you. Just contact us to help with your relocation or with any questions you might have!
Check out more of the best places to live in Virginia!

Find your new home
Search real estate and homes for sale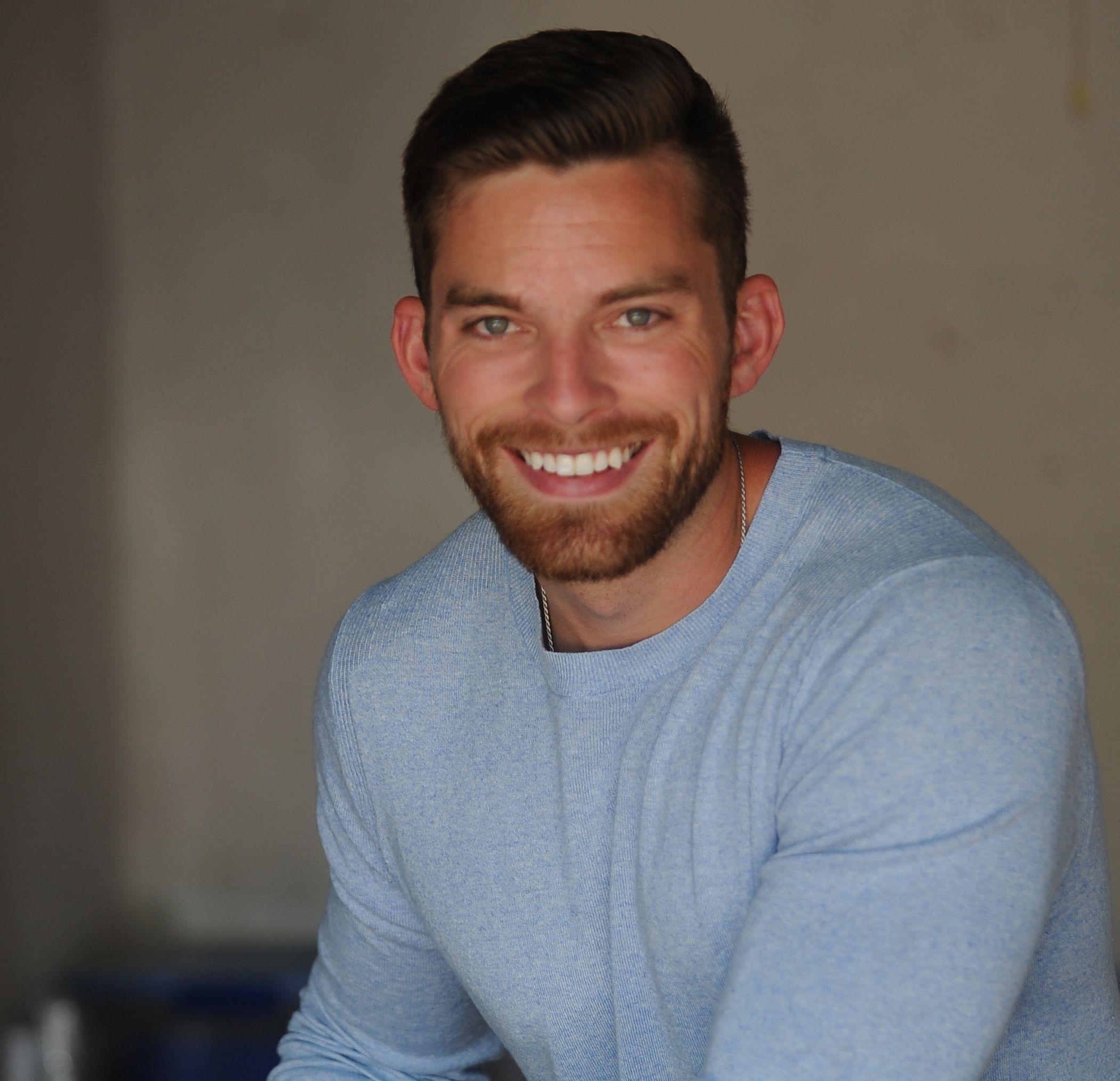 Ryan Fitzgerald
Hi there! My name is Ryan Fitzgerald, and I am a REALTOR®. My goal is to help you learn more about real estate through our Real Estate Blog! Hopefully, you enjoyed the above blog post and it found a way to provide help or value to you. When you're ready to buy or sell a home of your own let us know here. Please feel free to join the conversation by dropping us a comment below.