20 Things to Know BEFORE Moving to Virginia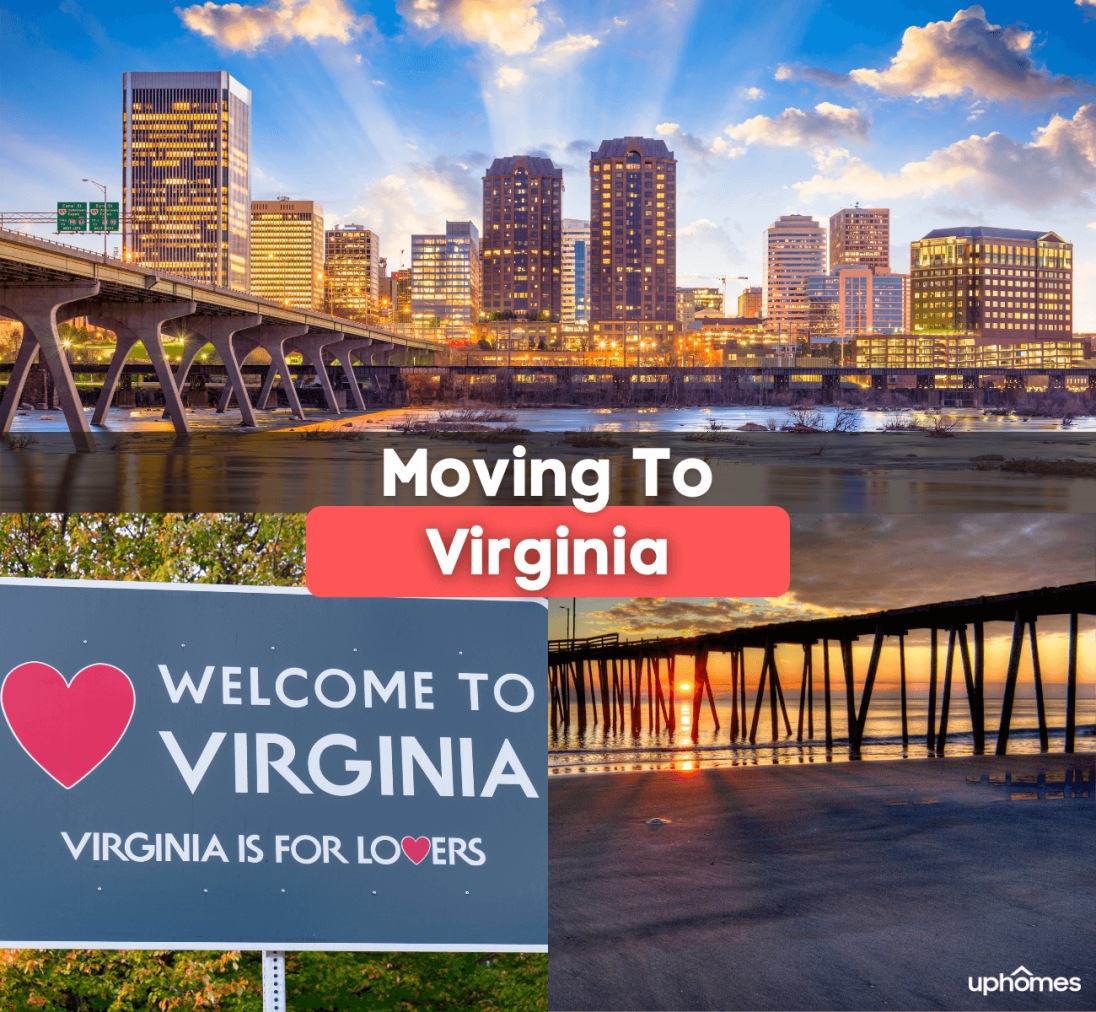 Living in Virginia
If you are looking for a new place to live then you might want to consider moving to Virginia. Not only is Virginia a good state to live in, but it is centrally located on the East Coast. Perfect for both history buffs and nature lovers, there is something for everyone to enjoy. With the beaches to the east and the mountains to the west, living in Virginia is the perfect destination for any adventurer. Dripping in southern hospitality, the state prides itself in having superior education, diverse culture, and a booming economy.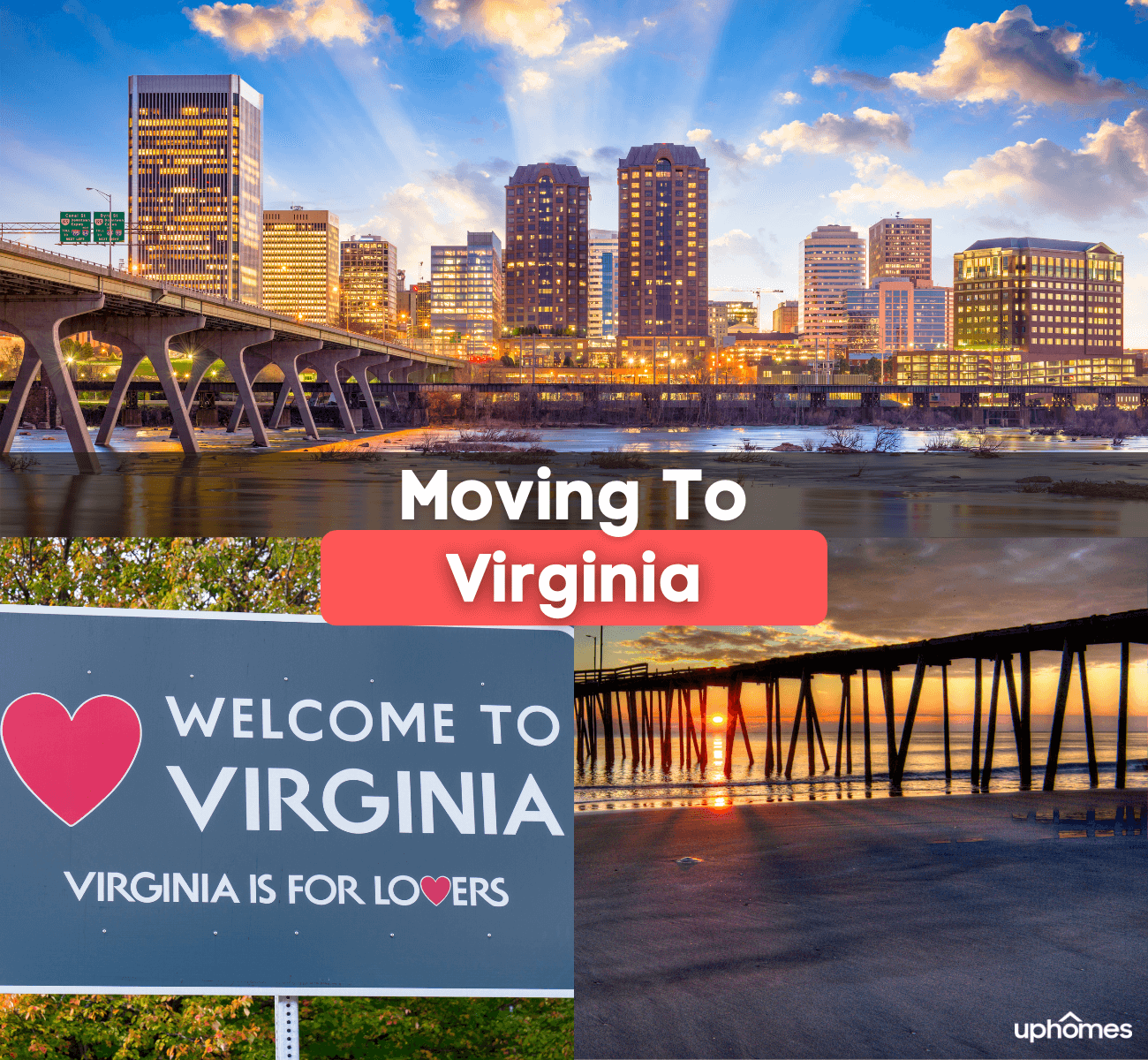 You might be asking yourself, what should I know before moving to Virginia? If you need a little more persuading then you are in the right place. With this insider guide, we have provided you with a list of some fun facts, pros and cons, and information that will make you feel more like a local. So pour yourself a cup of coffee, sit back, relax and read on to learn more about the 20 Things to Know BEFORE Moving to Virginia.
History is everywhere, especially in Williamsburg.
If you love all things history then now is the time to get excited. Coined the nickname Old Dominion, Virginia was the first permanent settlement of the British and was one of the original thirteen colonies in the formation of America. In fact, four of the first five presidents and founding fathers were born and raised in Virginia. This includes George Washington, Thomas Jefferson, James Madison, and James Monroe. As the largest and most populated colony at the time, the state played a vital role in the American Revolution. The famous speech "Give me liberty or give me death!" was delivered by Patrick Henry in Richmond in the year 1775. Considered the location of the end of the American Revolution, the British surrendered in Yorktown, Virginia in 1781 when Americans officially won their independence.
During the Civil War, Richmond became the capital of the confederacy. Due to its close distance to Washington D.C. and abundance of manufacturers and mines, most of the battles of the war were fought in Virginia. The Battle of First Bull Run, The Battle of Fredericksburg, and The Battle of Malvern Hill are just some of the many battles fought in the state. All of this rich history is what makes Virginia what it is today. If you want to see this colonial history in action then make sure to visit Colonial Williamsburg. This historic district and interactive living history museum depict daily colonial times. Walk the streets or take a carriage ride and be transported back to the colonial era. Admire shops and workshops, enjoy fife and drum demonstrations, or chow down at an eighteenth-century tavern. With affordable ticket prices, plan your trip today.

The cost of living is a little high.
Virginia is more expensive than other states to live in. The cost of living is above the national average and the taxes are high here too. On a list of the top ten states for income tax, Virginia was ranked at number seven. Since the real estate market is so diverse though, it is possible to find an affordable place to live specifically if it is in more of a rural area. If you are interested in finding a cheaper place, the city of Covington was listed as number one for affordability. But if you are wanting to stick to more of a metropolitan area, you will be comfortable living in Richmond making about $83,000 a year. Not only is it the state capital, but Richmond is the cheapest metropolitan area in Virginia.
Virginia is growing.
With a current population of about 8,603,980 people, Virginia is growing. Ranked number 12th in the country for population and 13th for growth, over the past few years Virginia has continued to grow at a steady pace. Recently, Amazon announced it would set up a campus in Virginia for HQ2. Building a second headquarters in Arlington, VA Amazon is adding to the growth of one of America's most popular states.
Higher education is some of the best.
Virginia is well educated and is prized for its notable institutions. Home to three of the top 40 public universities in the entire country, The University of Virginia, The College of William and Mary, and Virginia Tech are all highly sought after. If you have children who will want to attend any of the schools in Virginia, having the in-state tuition will be a plus. The University of Virginia was founded by Thomas Jefferson in 1819 and has the highest overall graduation rate in the United States. Meanwhile, the College of William and Mary is the second oldest institution in the United States as it was founded in 1693 by King William III and Queen Mary II. James Madison University and George Mason University are also in Virginia. If you have younger children who will first be attending public school then they will also be in good hands. Some of the best school districts in the state are Fairfax County Public Schools, Prince William County Public Schools, Loudoun County Public Schools, and Virginia Beach Public Schools.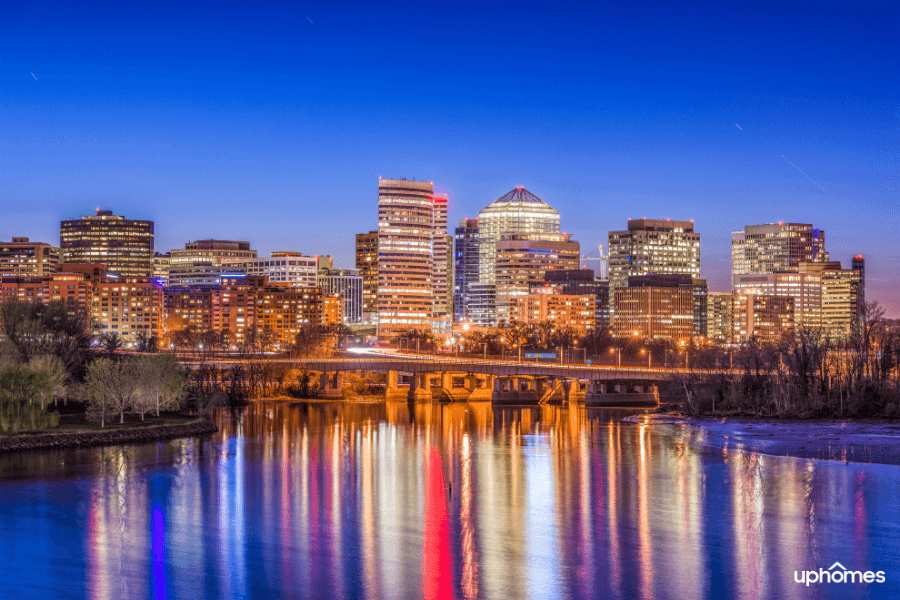 Expect a large military presence.
There are currently 27 active military bases in Virginia. Eight of these posts are Army bases. Every single service branch has at least one active base in the state. Many that are serving in the military end up moving to Virginia with their families since the U.S. Military is the number one employer in the area. Even if you are not serving in the military, do not be surprised if your neighbor is active or retired military personnel. In Virginia Beach, the U.S. Navy Blue Angels often put on flight demonstrations to showcase their impressive flight formations and maneuvers. As the second oldest aerobatic team in the world, watching the Blue Angels perform is impressive. Check their flight schedule and bring your family to a show. Quantico, the FBI Academy is also in Virginia which is a law enforcement training and research center.
It is the home of Busch Gardens.
Located in Williamsburg is this 422-acre amusement park. Busch Gardens is fun for all ages and is the perfect escape from reality. This theme park is open all year long and its water park is the largest water park in all of Virginia. There is an experience for everyone and a ride for any thrill seeker. Hop aboard the Griffin which is a floorless roller coaster with a 205-foot drop! Or buckle up on the Verbolten and race through the Black Forest in this high thrill ride. Check the calendar for upcoming seasonal events. The Busch Gardens Food and Wine Festival is in the spring and features over one hundred international-inspired treats and drinks to try. Or starting in September through Halloween, check out Busch Gardens Howl-O-Scream where terrifying haunts come out to play as you walk around the park.
Traffic can get pretty crazy.
Traffic in Virginia can get hectic. Frequent in the bigger cities and especially when driving around the Washington D.C. area, do not be surprised if you end up sitting in traffic for a few hours. Rush hour can be particularly stressful. If you would rather not waste your time sitting in the car, it might be a good idea to factor in commuting time when deciding on a place to live. If you are not going to be taking public transportation, check for traffic updates and plan out your drive time before heading out for the day.
Spend the day in wine country.
Did you know that Virginia is actually the first wine-growing area in the country? While Napa Valley and Sonoma, California may be on your bucket list, Virginia wine country may be in close competition. What better way to spend the weekend than to sip on some fine wines and sample some local charcuterie boards. With more than 300 wineries in the countryside, Virginia is home to numerous award-winning wines that will certainly become one of your new favorites. While Virginia may not be specifically famous for its wine just yet, it is sure picking up steam. Varietal red and white wines are grown in the area so expect to find fantastic Merlot, Cabernet Sauvignon, or a nice Chardonnay. Check out Chateau Morrisette or Stone Tower Winery.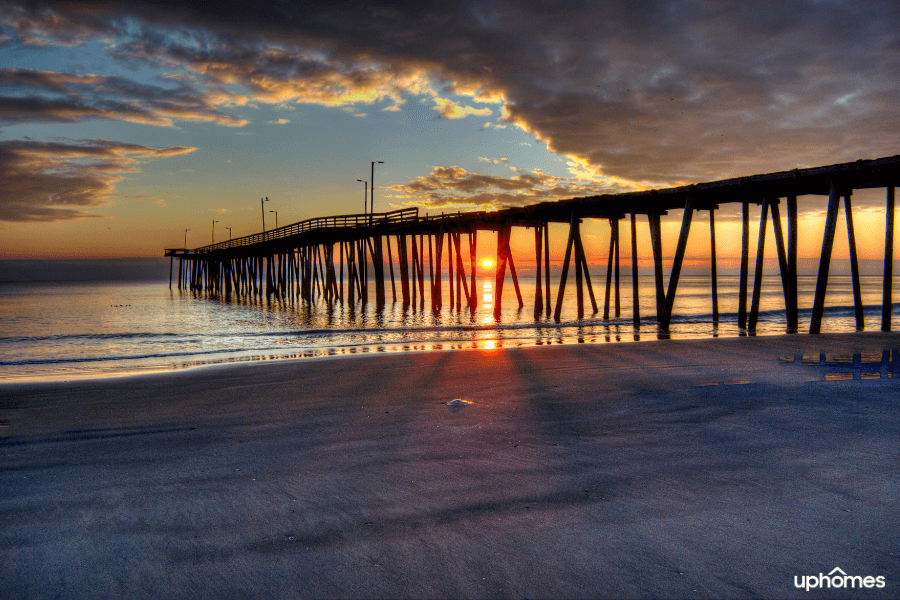 The Virginia beaches are pretty.
If you are looking for your new beach vacation spot, then look no further than the Virginia coastline. Full of sand, sun, and endless entertainment, these quiet beach communities look out to the Atlantic Ocean and the Chesapeake Bay. Virginia Beach is perhaps the most famous beach in the state and is, therefore, the most popular. Take a long stroll along the three-mile boardwalk and have your pick of five-star hotels with oceanfront views. Enjoy fresh local caught seafood, listen to live music, or have the chance to watch a surfing competition. If crowds are not your thing, then head over to Sandbridge Beach which is more relaxed and great for families. If you have a dog and want to bring your furry friend with you, then Colonial Beach may be a good option. Colonial Beach is pet-friendly from the beginning of October to the end of March as long as you keep your pet on a leash. While the Virginia beaches may not be as well known as the beaches in Florida, they remain pristine and are just as good of an option.
If the mountains are more of your thing then Virginia has that too.
Did you know that Virginia has eight mountain ranges, five of which are over 5,000 feet tall? The cool thing about Virginia is that the natural beauty is unmatched. If you love the beach, it has that, but if you love the mountains, it has that too. The breathtaking views of the Virginia mountains have inspired many people for generations. Home to one-fourth of the Appalachian Trail, the Shenandoah National Park, and the Blue Ridge Parkway, prepare yourself for amazing views and many hiking excursions. A true hidden gem, the Virginia mountains are also home to the George Washington and Jefferson National Forest. Named for America's founders, this national forest spans over 1,664,110 acres. With miles of streams, different species of trees, animals, and endangered plants, this forest will inspire. Hike, bike, paddle, fish, camp, or take a scenic drive through this mountainous terrain and wilderness area.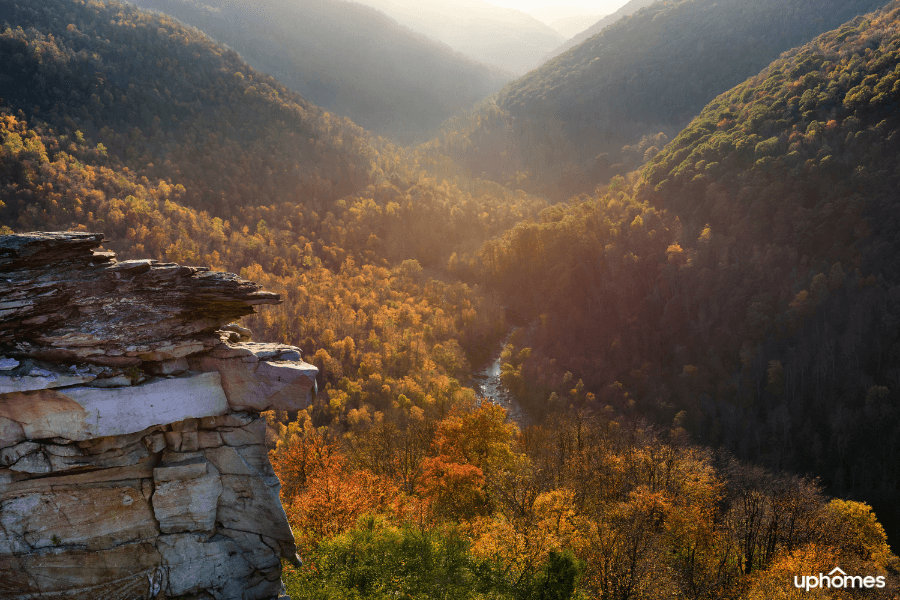 The economy is thriving.
Much like the culture, the Virginia economy is very diverse. Ranked at number 13 in state economy rankings by U.S. News and World Report, the state economy is thriving. Also ranked number 24 in growth, number five in employment, and number 14 in a business environment, the top industries are healthcare and retail. With shipbuilding on the shore, farming in the rural areas, seafood harvesting along the coast and rivers, and wineries in the countryside, all industries are booming. Job growth has grown an average of 1.8% recently while the national average is 1.4%. Compared to other states and the rest of the world, the Virginia economy always seems to remain steady. So much so that Virginia was called "the best state in America" in reference to managing budgets by the Washington Post. If you are wanting to find a good job and be where the economy is strong, this might be just the state for you.
The food is pretty great.
Thanks to the many different regions in the state, there are various flavors and cuisines that Virginia produces. If you love to eat then you are in the right place. Considered a southern state, expect to find classic southern fare including barbeque, country ham, fried chicken, and Brunswick stew. Located along the coastline, fresh-caught local seafood reigns supreme. Feast on blue crabs, oysters, and trout. When out at a restaurant make sure to ask for the fresh seafood of the day or partake in your own low country boil at home. In the countryside, you will find acres of apple orchards. Bring the family out to pick some apples and make some homemade apple pie alongside other treats.
While there are many restaurants in the state to choose from when deciding where to eat, there are a few that should be recognized. With historical significance and cuisine that will be remembered, check out some of these foodie favorites:
The Ashby Inn and Restaurant: Located in Northern Virginia, this home was built in 1829 and now serves as a farm-to-table restaurant. Serving vegetables picked from the restaurant's garden and ingredients from local farms, this inn is showcasing a new menu every day.

The Market Table Bistro: Found in Lovettsville, dine on fresh salads, corn cakes, and vegetable pot pies at this quaint farm-to-table restaurant.

The Tavern: What was once a hospital during the Civil War, this 1779 tavern in Abingdon is serving upscale German cuisine. Feast on spaetzle and Wienerschnitzel alongside local varieties of wine.
You will experience all four seasons
Virginia has a humid subtropical climate. This means that residents will enjoy hot summers, mild winters, and moderate levels of rainfall throughout the year. This is a four-season state. In the summers it will be super hot and humid while the winters will be cold and dry and will often see snowfall depending on the area of the state. It is estimated to snow around fifty-two inches a year. The spring will see chilly mornings and the fall will bring beautiful colors to the trees, especially in the mountains. The weather is always changing in Virginia since it rains approximately forty-four inches annually. Before moving here, make sure to pack for all seasons since it changes so often. And you might want to invest in a snow shovel.
There is always a festival to attend.
Festivals are what brings a community together. Not only are these fun events to experience and enjoy with family and friends, but it is a way to broaden your horizons and celebrate culture. Virginia has festivals happening all year long that will appeal to anyone. The Blues, Brews, and Barbecue festival happening in May is located in Yorktown and is a cool way to sample local beer and food while listening to live Blues musicians. All proceeds benefit the York Foundation for Public Education. The Shenandoah Apple Blossom Festival in late April is another festival to enjoy in Winchester. With more than twenty-five events this festival features concerts, dinners, dances, a carnival, and a wine festival. In Virginia Beach, make sure to attend the Neptune Festival. This annual festival spans 32 blocks of the boardwalk and features 27 performances from local and national musicians. Partake in the Neptune sand sculpting championship or the Neptune art and craft show. Check the calendar for local events and information regarding COVID-19 guidelines in Virginia.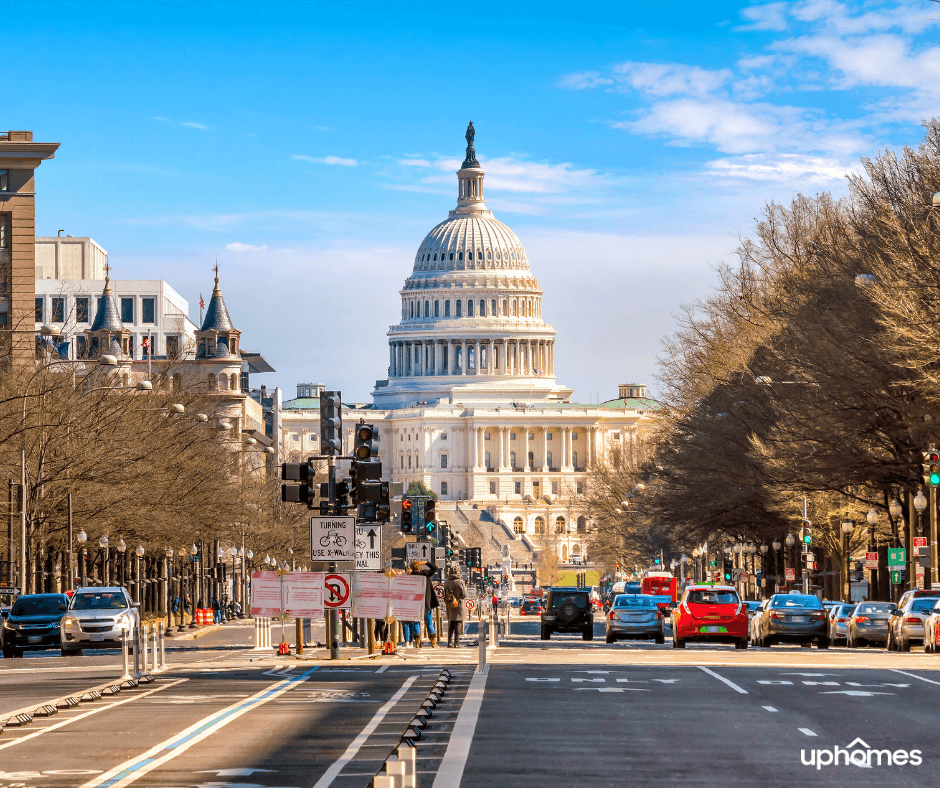 You will be close to Washington D.C.
Northern Virginia is right next to Washington D.C. Most that live in this area actually end up working in D.C. since it is so close. While residents in this area will have the benefits of being close to the nation's capital and all of the amenities that it offers, there are some downfalls to consider. Living near D.C. means that traffic is busy and stressful, plus home prices will be higher in Northern Virginia. If this is not your scene then remember that there are many many other places to look at in the state outside of the D.C. vicinity. But for those that want to live near the capital of the United States without actually living within the city, this is a good area to settle down.
Healthcare is top of the line.
The healthcare in Virginia is top-notch. So if you end up getting sick, you will be in good hands. In fact, the U.S. News and World Report ranked the University of Virginia Medical Center as the number one hospital in Virginia for the past five years. Both Sentara Norfolk General which specializes in cardiology and Inova Fairfax Hospital are also nationally recognized and nationally ranked. Virginia was also among three states that showed improvement in public health rising to the 15th spot in America's health rankings. The state has made its mission to continue to improve public health and wellbeing.
Virginia loves peanuts.
Producing millions of pounds of peanuts in the southeastern part of the state, peanuts are a huge staple crop of Virginia. Originating in South America and brought over to North America in the 1700s, peanuts were mainly used as animal feed before becoming a culinary crop. Today, the Virginia Western Tidewater Region is the best place to buy peanuts. Popular brands such as Planter's, Feridies, and Belmont Peanuts call Virginia home. Enjoy these legumes raw, boiled, or salted, or incorporate them into some delicious recipes. Indulge in some peanut butter pie or peanut soup like the locals do. Beware if you have a peanut allergy. Fun fact: It takes approximately 540 peanuts to make one 12-ounce jar of peanut butter.
Virginia is a great place for retirees.
Instead of moving all of the way to Florida, just head to Virginia. Blacksburg, VA was named as one of the top places to retire by Forbes magazine. Thanks to the low crime rate and good housing, it is no wonder that it made the list. Williamsburg, VA was also named as one of the top historic places to retire. Senior citizens can actually take up to three free college classes a year at the College of William and Mary in Williamsburg. Not only is the state filled with historical charm and a location of great leisure activities, but Virginia has desirable retirement tax friendliness. Not only does the state not tax Social Security benefits, but any retiree can deduct up to $12,000 in pension and retirement income state taxes if you are a senior citizen. If you are looking to retire in Virginia there are some areas that are better than others. Fairfax County, Falls Church, Abingdon, Williamsburg, and Bedford were ranked as the top five best places to retire in Virginia.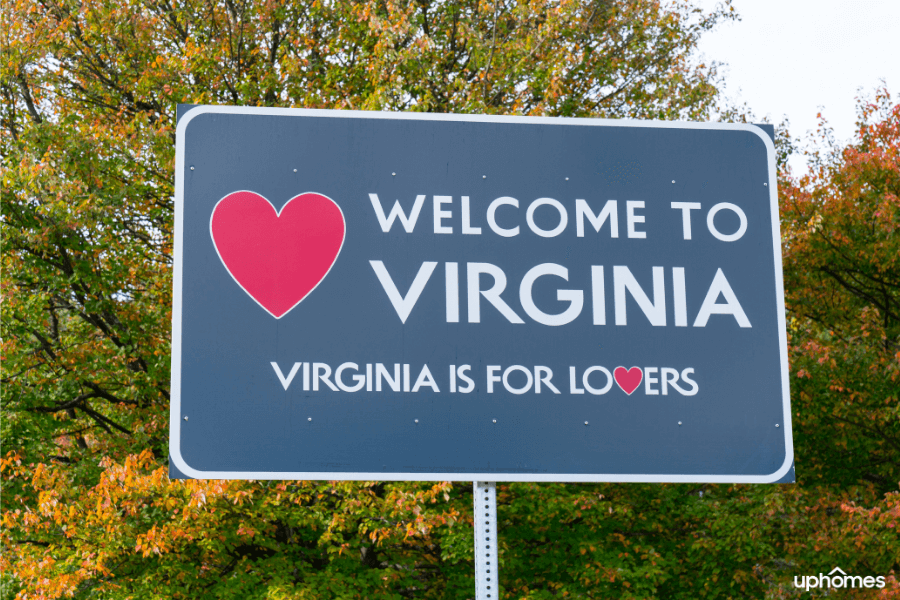 Virginia is for lovers.
This phrase was created more than fifty years ago and became so popular that it is now an iconic slogan representing the state. Believed to be designed after the 1967 court ruling of Loving Vs. Virginia which legalized interracial marriage in the United States, the slogan stuck around and has been used versatilely over the years. Greeting travelers on the interstate, the state sign boasts this slogan and reminds people every day to do nothing more but love.
There are some cool attractions.
Virginia has so much to do and see. If you want to take your significant other out on a cute date or take your family on an adventure, there is something for everyone. Check out some of these cool attractions that are a must-see:
Parade of Sail: If you love all things boats and ships then head to Harborfest in Norfolk which is held every year in the Downtown Norfolk Harbor. Admire Navy Ships, antique boats, cruisers, and any other ship that you can think of. This is a great place to bring the kids.

Edgar Allen Poe Museum: This museum holds the largest collection of everything Edgar Allen Poe in the whole world. Poe used to live in Richmond which is where the museum sits today. Holding personal letters, manuscripts, belongings, and even a lock of his own hair, this museum is 100% goth.

George Washington's Mount Vernon: Built-in 1734, visit the home of the first president George Washington and his wife Martha at their estate in Mount Vernon. Learn about his legacy and life and celebrate this founding father.
Final thoughts on Moving to Virginia
There are many pros and cons to moving to Virginia, but the pros definitely outweigh the cons. With a low crime rate, great quality of healthcare, and a strong economy, it is no surprise that Virginia is one of the best places to live. Surrounded by history and living in the heart of where America began is pretty cool. If you are moving to Virginia, contact our real estate specialists to help with your relocation whether it's to Virginia, North Carolina, South Carolina, or anywhere in the southeast!

Find your new home
Search real estate and homes for sale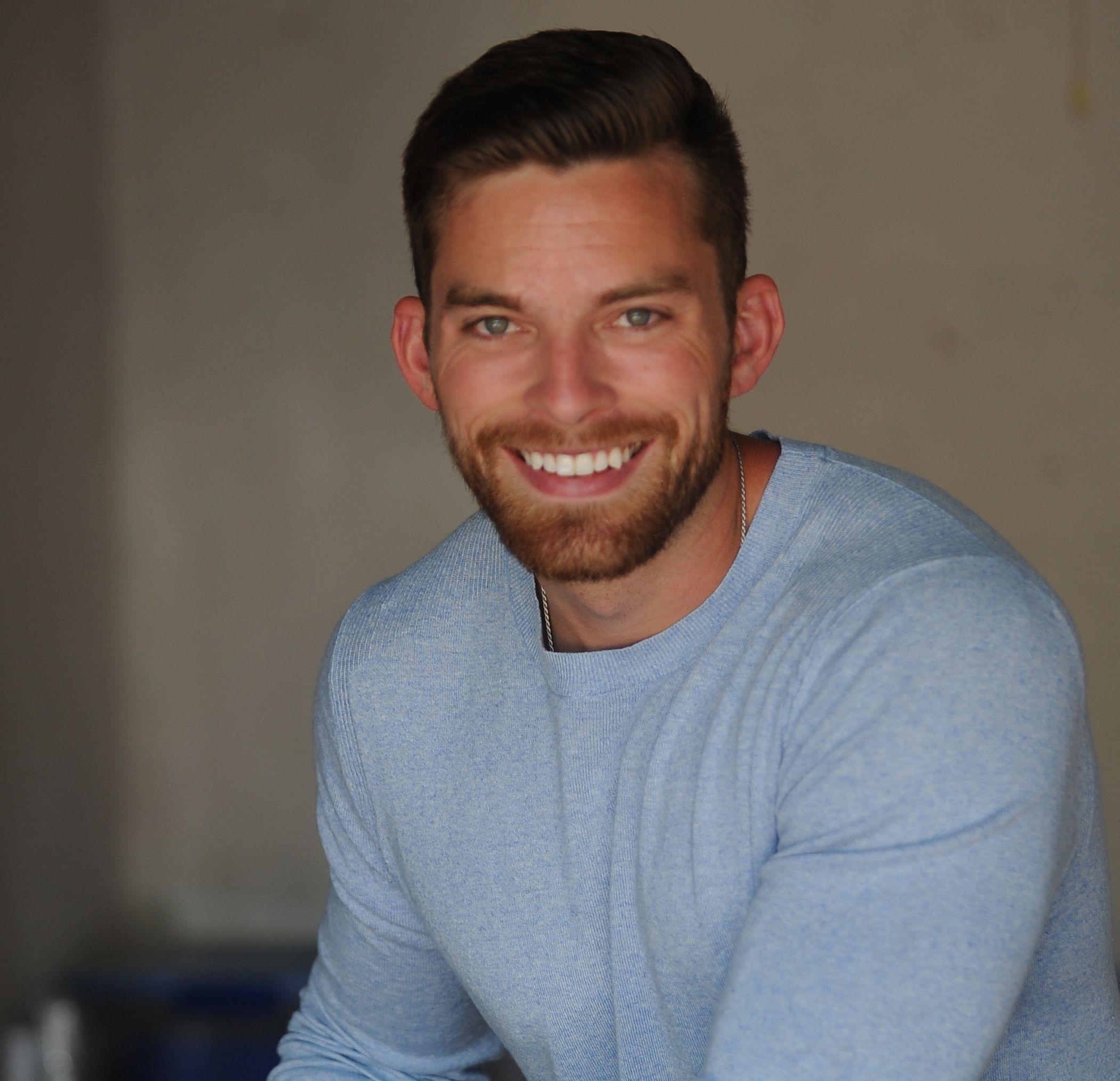 Ryan Fitzgerald
Hi there! My name is Ryan Fitzgerald, and I am a REALTOR®. My goal is to help you learn more about real estate through our Real Estate Blog! Hopefully, you enjoyed the above blog post and it found a way to provide help or value to you. When you're ready to buy or sell a home of your own let us know here. Please feel free to join the conversation by dropping us a comment below.