7 Best Neighborhoods in Hampton, VA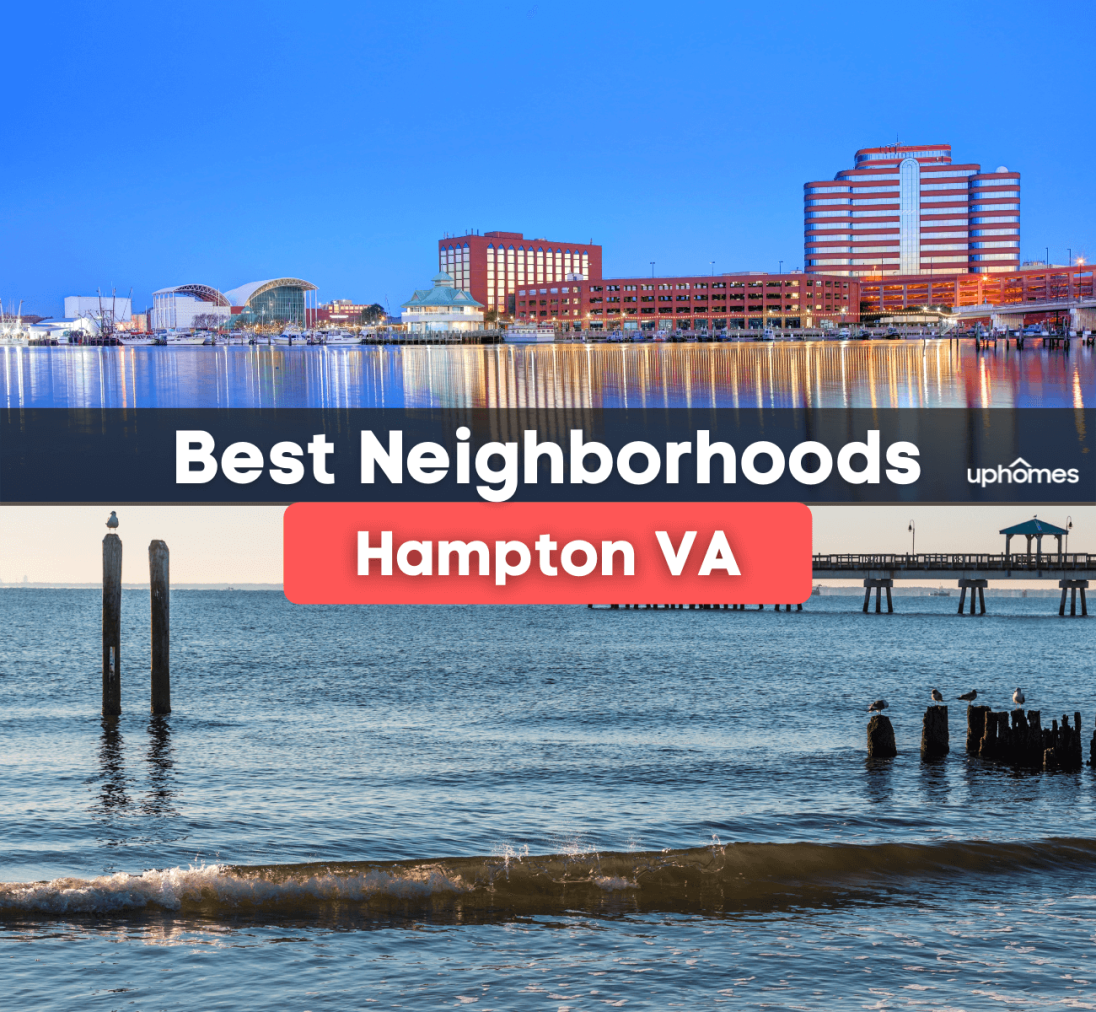 BestPlace to Live in Hampton,VA
Searching for the best neighborhoods in Hampton, VA? You've come to the right place! Here are the 7 best places to live in Hampton!
Hampton is a coastal Virginia vacation destination with fun things to do and see. Located in the middle of the Hampton Roads region, about 134,510 people live in the city of Hampton. Moving to Hampton means coming to a city surrounded by beautiful waters, amazing restaurants, and historic discoveries. Located just a short drive away from major interstates, you can get away quickly for long weekends and explore nearby cities and attractions like Richmond, Historic Williamsburg, Virginia Beach Oceanfront, and Norfolk.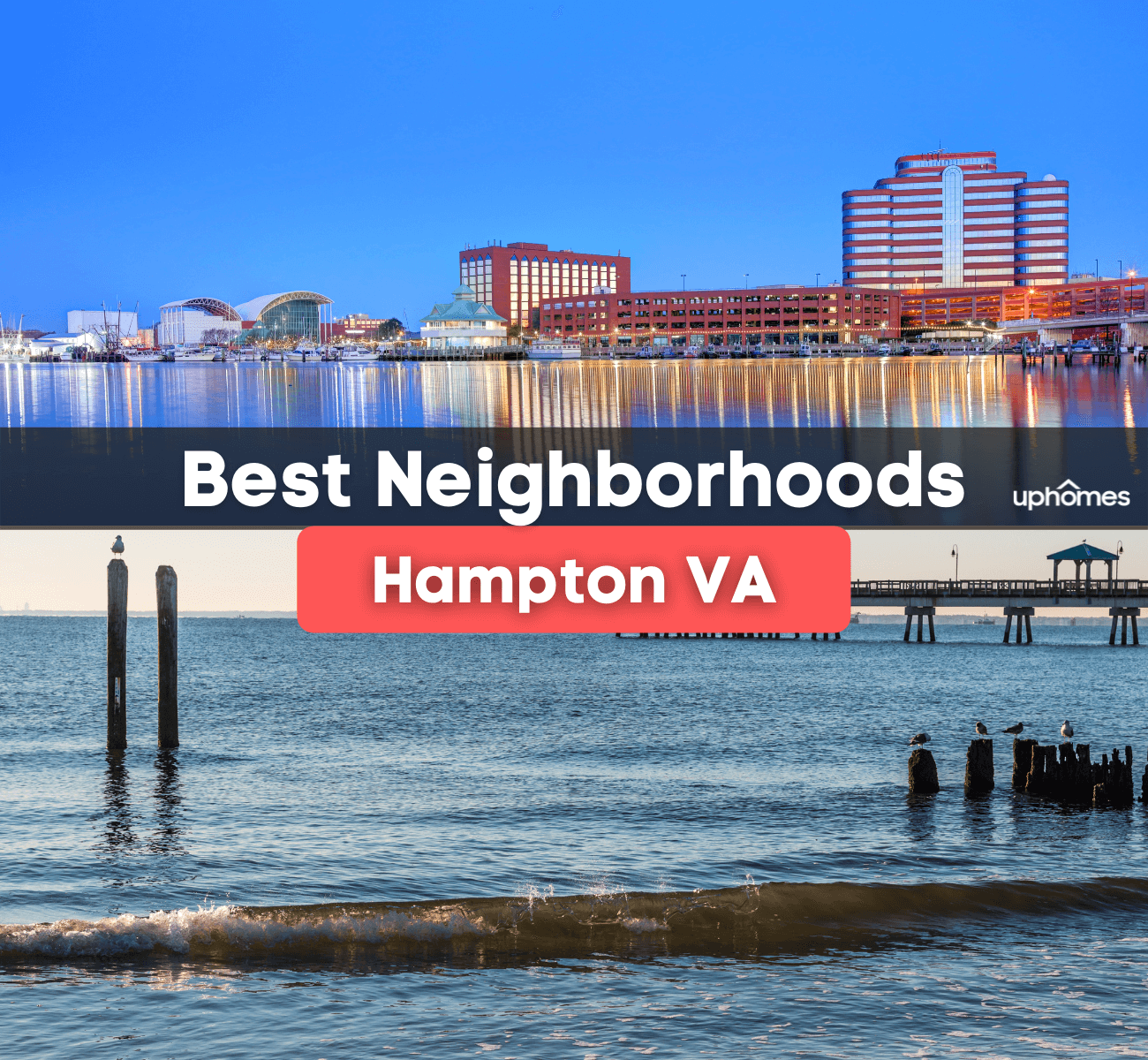 Hampton is part of the region of Hampton Roads which also consists of six other cities: Chesapeake, Newport News, Norfolk, Portsmouth, Suffolk, and Virginia Beach. Living in Hampton gives you access to all of these fun, gorgeous surrounding cities.
Moving to a new place can be stressful but picking the best neighborhood for you and your family is important! Hampton has plenty of great areas to choose from but doesn't worry, we've done the research for you. With the help of this neighborhood guide, learn about the best, most popular neighborhoods in the city. Read on to see the 7 Best Neighborhoods in Hampton, VA!
Buckroe Beach
One of the most underrated beaches in the Hampton Roads area, it's a great place to live and visit! Located on the Northeastern side of Hampton, it's on the coast of Virginia with several neighborhoods spread near and around it. It's close to Langley Air Force Base and about 25 minutes from Fort Eustis so it is super convenient if you work in the military. It's also within 20 to 30 minutes from Busch Gardens, Water Country, Ripley's, and Go-Karts Plus. It's a great location for families as well and the waves are small and the beach is clean. Buckroe Beach is also much more low-key than beaches in the Virginia Beach area so you can enjoy the beautiful views without the annoying hustle and bustle. Even better - there's free parking close to the beach! Just off the shoreline, you'll see a lot of bungalow-style houses and older homes, and the price ranges are awesome! You can find some houses near the beach for under $200,000. The closer to the beach you get, the more expensive, of course, but you can get afarbetter deal on a home at Buckroe Beach versus at the Virginia Beach Oceanfront.
Local Favorites:
Hampton Carousel: One of only 70 antique carousels still in the United States. Hampton's restored 1920 merry-go-round draws thousands of visitors.
Buckroe Beach Farmers Market: Shop local on Saturday mornings at the Buckroe Beach Farmers Market
Buckroe Beach Pavilion: A fun venue for live music and concerts located at Buckroe Beach & Park
Fox Hill
Located within the eastern part of Hampton, Fox Hill is bordered to the south by Phoebus and Buckroe. It is mostly a residential community with a few small businesses scattered throughout and nearby. Fox Hill extends from Bloxoms Corner down Beach Road to Grandview Island. Residents who live in this neighborhood say it's very family-friendly and feels like a safe place to live. They say it's dog friendly, parking is easy and yards are well-kept. There are community yard sales and a neighborhood Christmas parade around the holidays. Many of the homes you'll find for sale in Fox Hill will be between $300,000-$400,000 but you can also find some cheaper options as well. Fox Hill is a charming neighborhood located next to underdeveloped woodlands, near the beachfront and marinas. The neighborhood is centrally located in many areas in Hampton. You will have easy access to I-64 and I-664 so it's an easy commute to Newport News Shipyard, NASA, Langley Air Force Base, and Camp Peary.
Local Favorites:
Grandview Beach: Just a short drive or bike ride away from the sand and the saltwater!
Grandview Natural Preserve: More than 475 acres of salt marsh, tidal creeks, and the Chesapeake Bay beachfront. The preserve is a great place to observe birds, relax, practice photography, and fish.
Salt Ponds Public Beach: low-key, 1.25 mile-long sand beach recreational area on the Chesapeake Bay. You can see beautiful sunrises and the ships coming in and out of the port of Hampton Roads.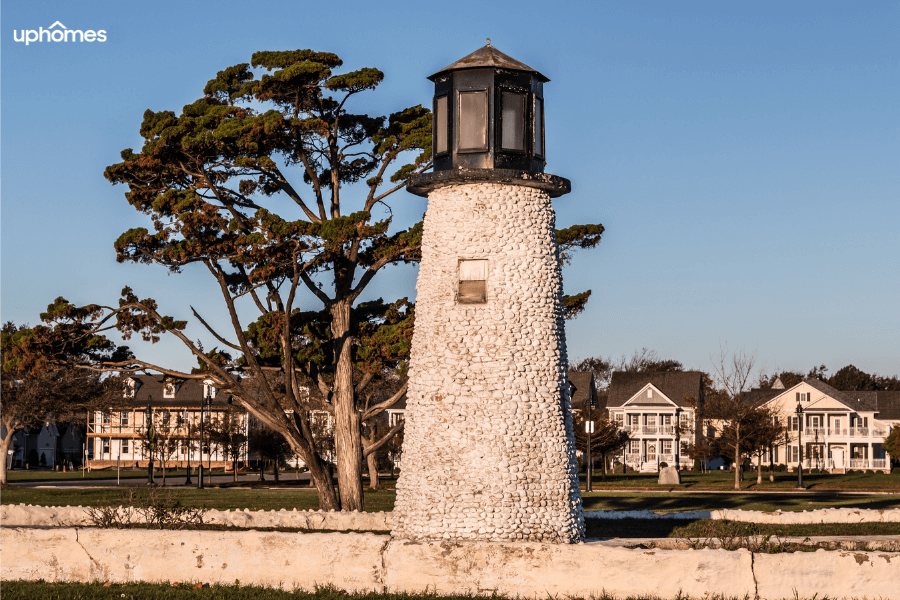 Northampton
Located in the mid-western section of the town, Northampton consists of houses, apartments, schools, and shopping centers. This is another family-friendly neighborhood. Northampton was known in the 1970s as home to one of the oldest little league baseball teams besides Fox Hill. The Northampton Bruins are the current little league football and baseball team so it's a great neighborhood if you have kids who love sports. There are also a variety of schools to choose from in this area including Forrest Elementary School, Tucker-Capps Elementary School, Phenix PreK-8, Jefferson Davis Middle School, and Bethel High School. The median home value in this area is about $208,200 and the average rent will cost you about $1,342.
Local Favorites:
Hamptons Golf Course: Three 9-hole courses and a 27-hole championship course with driving range, putting green, full clubhouse, snack bar, and restaurant overlapping the 10th hole.
Rosie's Gaming Emporium: a low-key casino with a range of slot machines and a restaurant serving comfort food.
Sandy Bottom Nature Park: Environmental education preserve on 456 acres with a 10,000 square foot nature center that overlooks the Sandy Bottom Lake.
Greater Wythe
A waterfront, up-and-coming neighborhood with new houses being built and local stores revamping. It's close to the James River and a moderately quiet area. Residents who live there say people are always walking their dogs around the neighborhood with convenient parks nearby. Greater Wythe has beautiful, affordable homes with unobstructed views of the Chesapeake Bay. An average home in the Wythe neighborhood would cost about $200,000. If you want to rent, the average cost of rent per month is about $1,009. Compared to Hampton as a whole, Greater Wythe home prices are less expensive than the city's average.
Local Favorites:
Garden City Cultural and Historical Society: A community effort to restore historic homes and gardens in the local area.
War Memorial Stadium: Home to the Peninsula Pilots summer league baseball team. The stadium, built-in 1948 is a tribute to those that fought for our nation in WWII.
Philly Station: Local & casual Philly cheesesteak joint.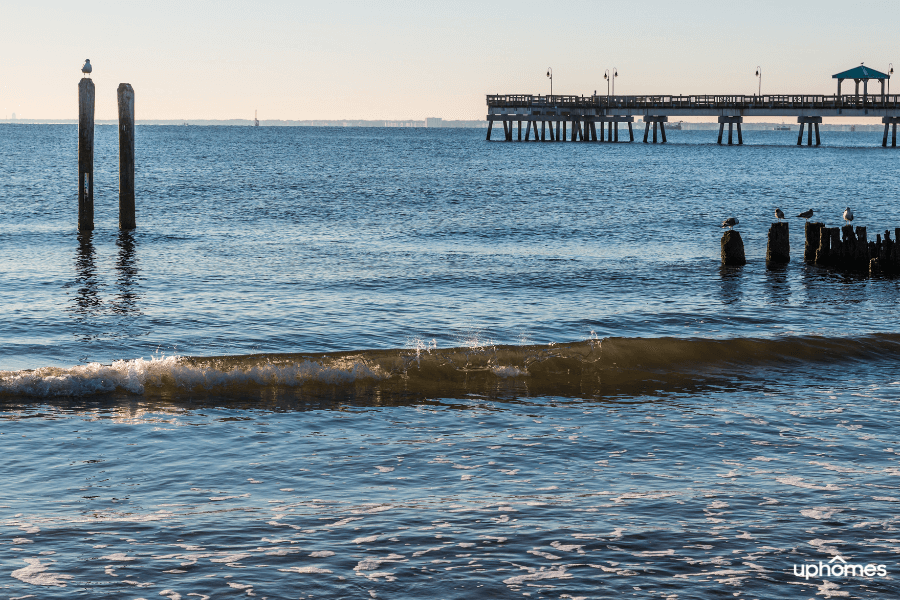 Willow Oaks
Located in the middle of Hampton, Willow Oaks is one of the more popular communities because it's surrounded by shopping, dining, and outdoor recreation. This residential neighborhood is 3.6 square miles in size with both commercial and residential real estate rental options. The majority of residents who live in Willow Oaks own their home but there are also plenty of options for renting as well. The median home value in this area is $210,464 and the average cost of rent is about $1,356 per month. There are also apartment units for rent designed exclusively for older adults and ready for move-in. People who live here say you can live in a quiet, residential neighborhood and be near parks yet only minutes from Langley Air Force Base and Ft. Monroe. There is easy access to I-64 as well. A serpentine brick wall even shelters this community from the outside city so you may feel like you're living in your own little town! Families who live in this neighborhood find many reasons to play, live and work here. Kecoughtan High School is the highest-rated high school in this residential area. For younger children, you may want to consider Benjamin Syms Middle which is the highest-rated middle school in this area of town. Booker Elementary is the highest-rated elementary school in this neighborhood.
Local Favorites:
Gosnold's Hope Park: Riverfront park with a boat/kayak launch, sports fields, charcoal grills, and an RV campground. Park patrons enjoy walking, jogging, biking, dog-walking, and a variety of other outdoor activities.
Willow Oaks Pool: Take a dip in the neighborhood pool and bring your whole family! The pool is part of the Willow Oaks Recreation Association.
Hampton BMX: A BMX track for riders of all levels. Get a 12-month membership which allows you to race at any USABMX track in the United States.
Downtown
Tree-lined streets filled with restaurants, pubs, parks, museums, marinas, and galleries. Downtown Hampton is a fun and vibrant community with gorgeous waterfront views and year-round events. This is a great place to live if you want something to do every weekend. Relax and watch live music at the Docks in Downtown Hampton every Saturday during the summer. It's a fun opportunity to meet people, relax by the water and have a delicious meal at one of the nearby restaurants. Buying a property downtown could be a bit more expensive than choosing a home in a more residential area, but it's still quite affordable to live there. The median home value in downtown Hampton is $224,238 and the average rent costs about $1,127 per month.
Local Favorites:
Hampton History Museum: Museum that displays the city's history with art & artifacts. Experience four centuries of national history and see how Hampton evolved as "America's Gateway" from Native American days to the Space Age.
The Vanguard Brewpub & Distillery: House-made beer & spirits with American-style bar food, located in a historic building.
Virginia Air & Space Science Center: Features interactive aviation exhibits spanning 100 years of flight, more than 30 historic aircraft, and a hands-on space exploration gallery.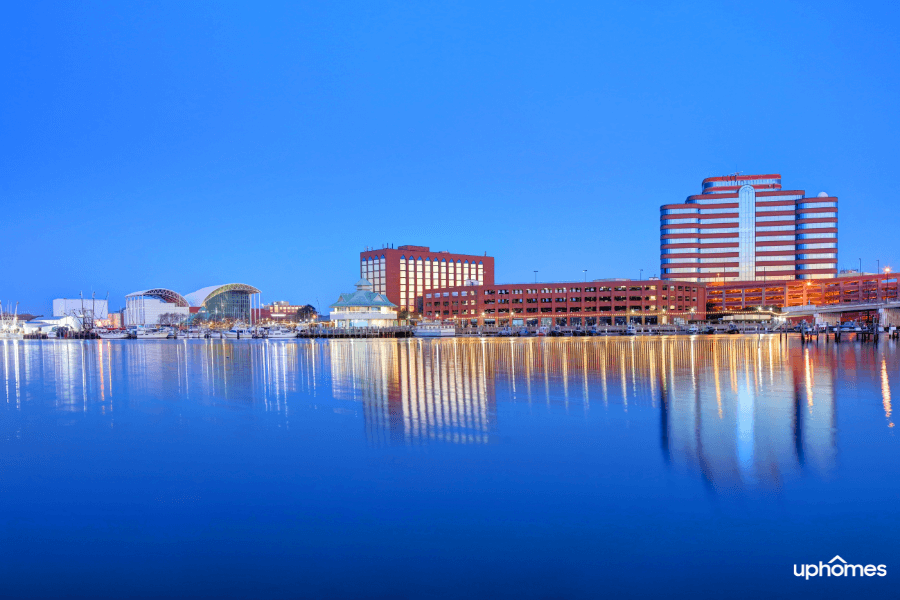 Coliseum Central
Located in the commercial district of Hampton, it has served as one of the major regional shopping districts for the Virginia Peninsula. It's about three square miles in size and centrally located within the region at the crossroads of I-64 and I-664. This area has a variety of residential neighborhoods as well as businesses, parks, schools, churches, hospitals, parks, and marsh areas. Newmarket Creek and Tide Mill Creek are watersheds that empty into the Chesapeake Bay and both of these creeks are located in Coliseum Central. This area is surrounded by several neighborhoods including Northampton, Riverdale, Tide Mill Farms, Aberdeen, Tanglewood, Windsor Terrace, Magruder Heights, Speegle Village, and Findley Square. The median home value in Coliseum Central is about $188,863 with the average cost of rent around $1,188. People who love to shop and love convenience like living in this area because of all of the retail, shops & restaurants around. It's an extremely important area as it relates to the economy in the city of Hampton. Tax revenues generated in this area make up a significant annual revenue stream for the city. There are also significant spaces still open for retail businesses.
Local Favorites:
Hampton Coliseum: a multi-purpose arena that hosts sporting events and concerts. Known as an architectural jewel, the coliseum also offers a variety of family-friendly events such as Ringling Circus and Disney on Ice.
Hampton Roads Convention Center: 334,000 square foot facility with 35 event spaces including three exhibit halls, a grand ballroom, and conference center. Visitors come here for a variety of reasons: to share ideas, compete in athletic competitions, introduce products, and much more.
Peninsula Town Center: More than 70 stores and restaurants, luxury apartments, two public parks & Bryant & Stratton College.
The Best Neighborhoods in Hampton, VA - The Bottom Line
From access to relaxing beaches and waterfronts, affordable living, and nice weather, Hampton offers a lot of perks to the residents who choose to live there. It's a city in a great location that provides you access to fun, historic neighboring cities and is also a place where you can both live and work.
We hope you've enjoyed reading about the best neighborhoods in Hampton, Virginia. If you're considering a move to Hampton, Virginia, make sure to read the 15 Things to Know Before Moving to Hampton. If you'd like some extra help finding your dream home in the perfect neighborhood, our team of top local Real Estate Agents would love to help you. Just contact us to help with your relocation or with any questions you might have!

Find your new home
Search real estate and homes for sale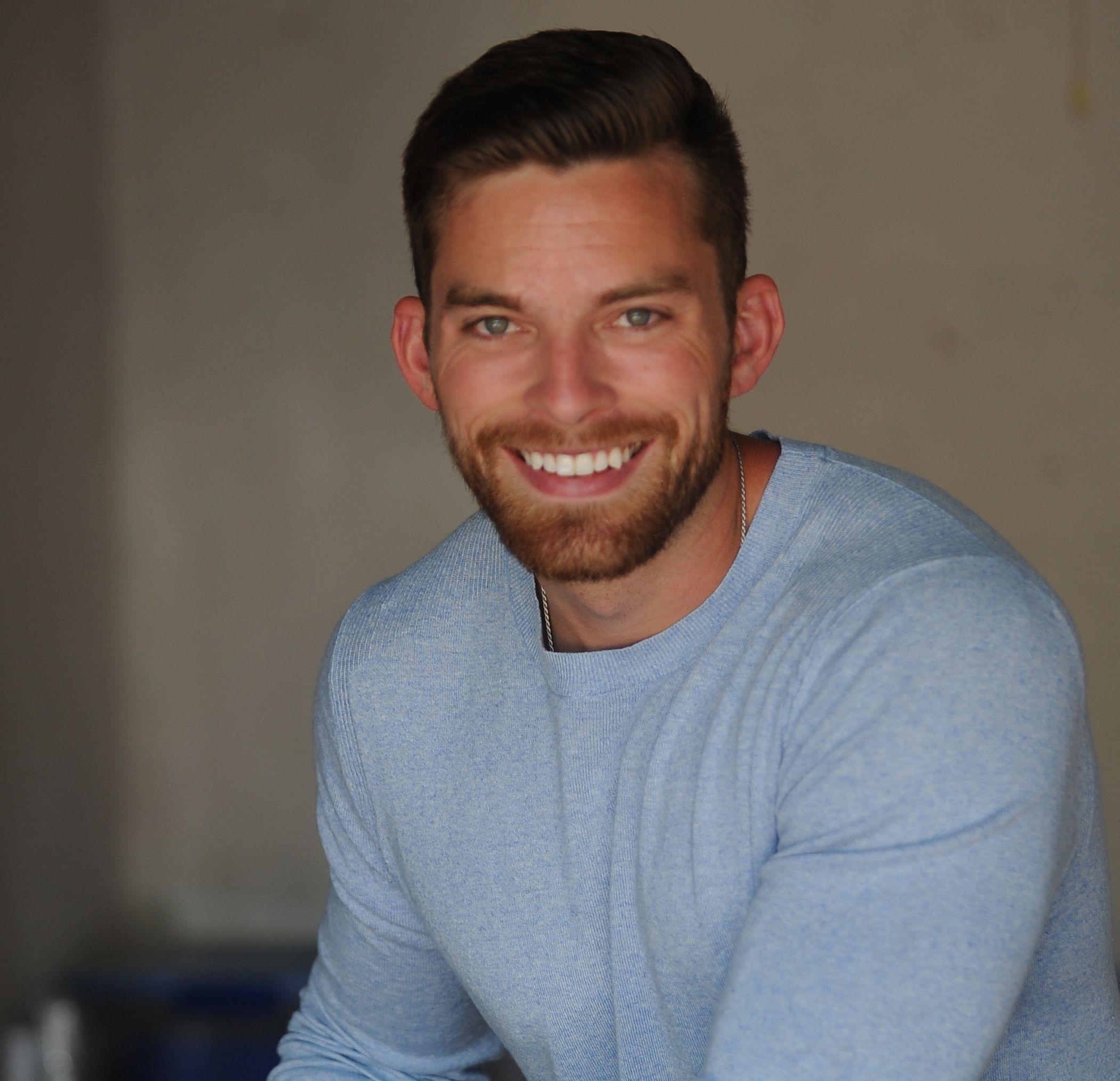 Ryan Fitzgerald
Hi there! My name is Ryan Fitzgerald, and I am a REALTOR®. My goal is to help you learn more about real estate through our Real Estate Blog! Hopefully, you enjoyed the above blog post and it found a way to provide help or value to you. When you're ready to buy or sell a home of your own let us know here. Please feel free to join the conversation by dropping us a comment below.