13 Things to Know Before Moving to Chesapeake VA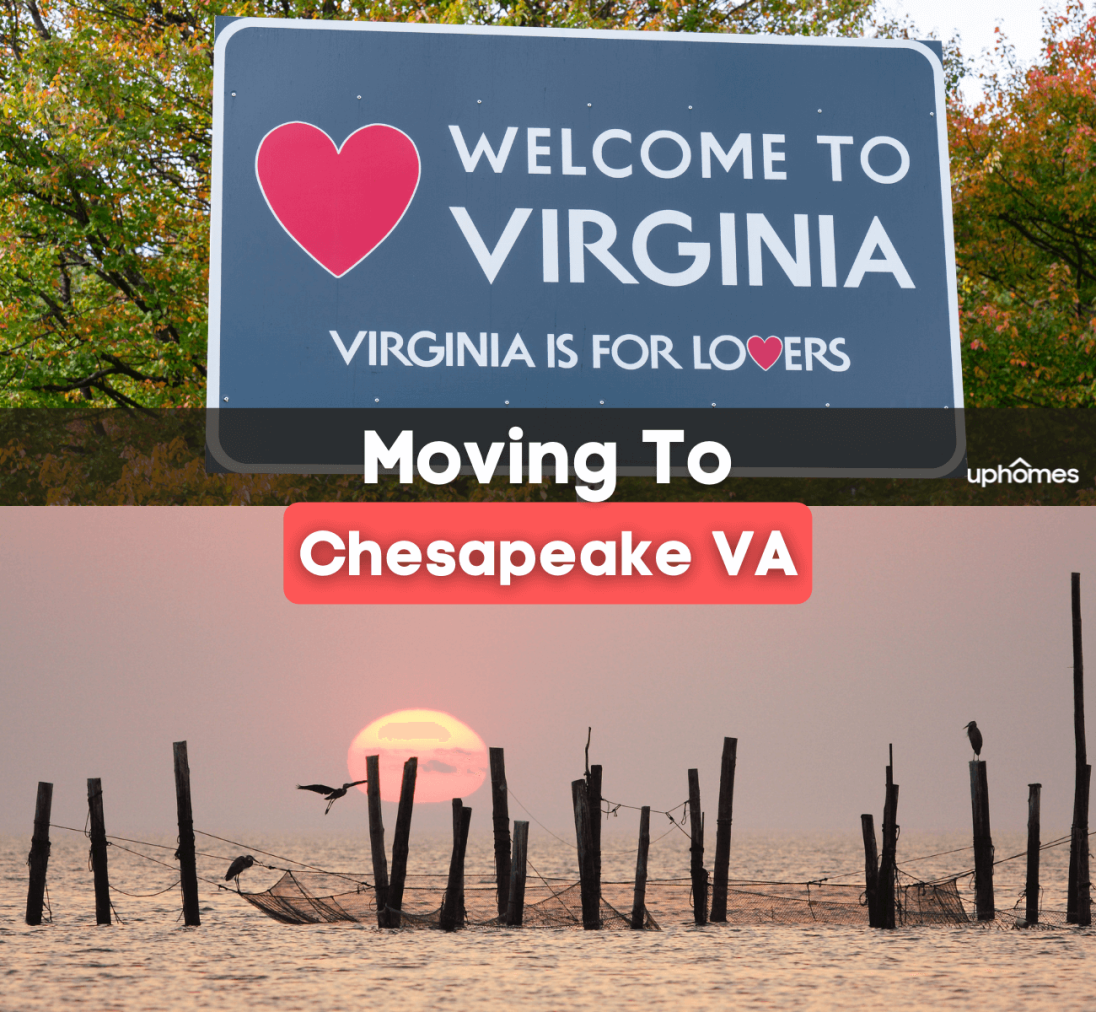 Living in Chesapeake
Moving to Chesapeake, VA? We have you covered with 13 things to know before you call Chesapeake home!
Located along the Intracoastal Waterway and covering more than 350 square miles, Chesapeake, Virginia provides a variety of urban and rural living settings. This city offers a high quality of life for people looking for nice homes, successful career opportunities, and great schools. With a population of about 244,835, Chesapeake is the second-most populous city in Virginia and is located in South Hampton Roads. It's the 17th largest city in the United States. Chesapeake also has miles and miles of protected farmland, forests, and wetlands, including a large portion of the Great Dismal Swamp National Wildlife Refuge. Many recreational boaters travel through Chesapeake from the Chesapeake Bay to Albemarle Sound in North Carolina via the canal.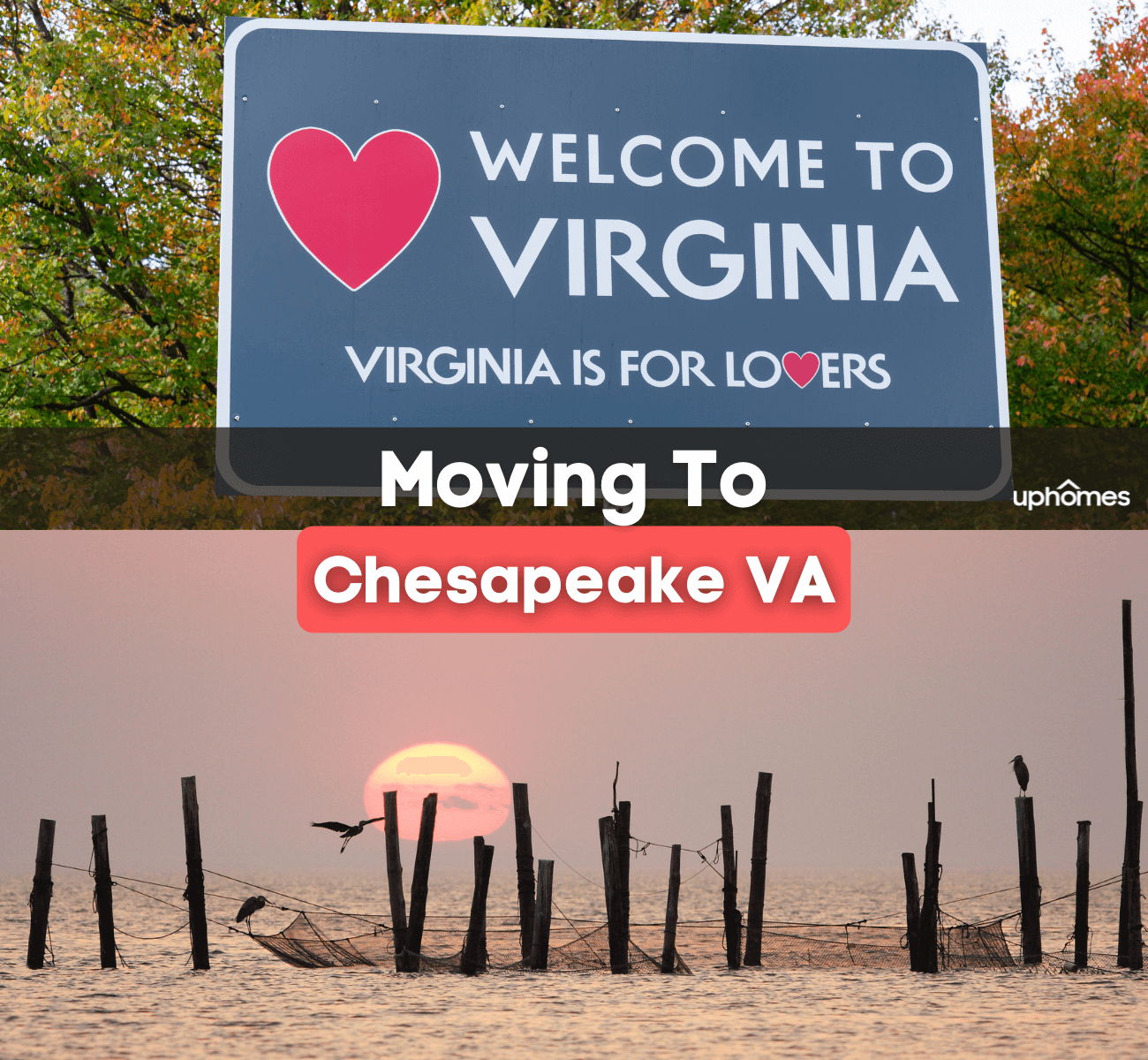 There are a lot of things you should know before moving to Chesapeake which is why we've created this guide with everything you should know before making the move - the positives and the negatives. Read on to learn more about the 13 things you should know BEFORE moving to Chesapeake, Virginia.
Multiple Cities Under the Same Name Umbrella
South Chesapeake, South Norfolk, and Western Branch are all locations within Chesapeake and they are all different! Make sure when you are asking someone about Chesapeake, that you specify which area because each one has a different feel. South Chesapeake is a more "country" living with a lot of land and farming. However, South Norfolk is more urban with houses closer together and it's located closer to downtown Norfolk. Western Chesapeake is closer to South Chesapeake and has similar elements but further away from the rest of the city.
People Come For the Schools
If you're moving to Chesapeake with a family, you're guaranteed to have some quality choices when it comes to schools for your kids. Chesapeake is served by the Chesapeake Public School System which has more than 39,000 students in 45 schools. Students in Kindergarten through 12th grade can get a quality education at schools like Greenbrier Primary School, Greenbrier Middle School, Oscar Middle School, Oscar Smith High School and many more. There are some areas where the schools are not ranked as high but South Chesapeake and parts of Western Chesapeake have highly ranked schools. Grassfield High School and Hickory High school are in high demand and have excellent state rankings. Since the schools in this area are in high demand, it also increases the real estate in Chesapeake and property values.
Important Historical Significance
Chesapeake has played a major role in the birth of the United States of America since the arrival of settlers in 1620. During the American Revolution, Chesapeake colonists defeated the British at the Battle of Great Bridge in 1775, pushing the British Government out of the Colony of Virginia. It's one of the most significant events in our history that happened before the Declaration of Independence. Every year, around December 9th, residents of Chesapeake do reenactments at the same location where the battle happened. Interestingly enough, the battle was a quick one, only lasting about 20 to 30 minutes. Chesapeake eventually developed into an important commerce center with the construction of the Great Dismal Swamp Canal in the 1790s. It served as a waterway route for Confederate supplies during the Civil War until it was captured by Union forces in 1862.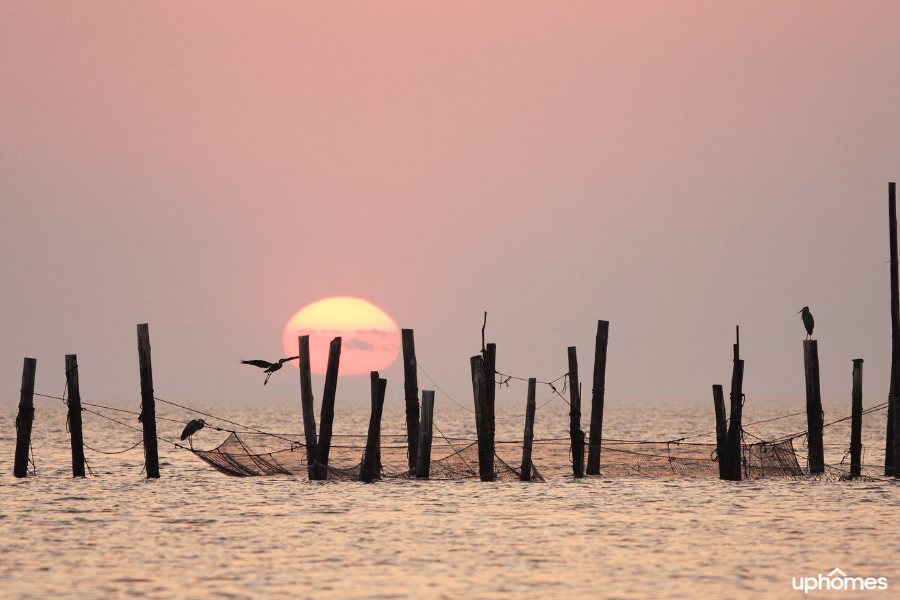 There are Transportation Options but You Still Need a Car
Chesapeake is big and spread out so you'll definitely need a car to get around different areas of Chesapeake. However, there are other options for getting around on days when you might not want to drive. Hampton Roads Transit is the local bus that services Norfolk, Virginia Beach, Chesapeake, Newport News, and other areas of Hampton Roads. You can also share a ride with someone using vRide which both private individuals and employers use. Greyhound offers bus services to major cities on the east coast including Hampton, Norfolk, Suffolk and Newport News. You could also travel to some east coast cities if you get on an Amtrak train. It has stations in Norfolk and Newport News. The Norfolk International Airport is also nearby!
The Great Dismal Swamp is a Must-See
If you look on Google Maps, you'll see on the South and South-western sides of Chesapeake, a big, grassy block of space. It's more than 112,000 acres of forested, protected wetlands with a wide range of plant and animal species. You can find black bears, bobcats, otters, and weasels along with more than 70 species of reptiles and amphibians. There are also more than 200 species of birds in the swamplands. Right in the middle of the swamp is Lake Drummond which is an over 3000-acre lake. It's only one of two freshwaters, natural lakes in Virginia. Its depth is only 6 feet at the deepest part of the lake so even though it's quite a large body of water, it is relatively shallow. If you plan on boating in this area, you have to be careful.
Cost of Living is Higher than Average, But Not Ridiculous
The median home value in Chesapeake is high - about 18% greater than the national average. The overall cost of living is about 5-10% higher than the national average. Housing is the biggest factor in the cost of living differences between Chesapeake and some other cities. The average cost per square foot of a house in Virginia is $145. Many homes have waterfront views neighboring the Elizabeth River. Chesapeake homes tend to be more expensive than those in Norfolk. Chesapeake's income tax is also 5.8% compared to the U.S. average of 4.6%. The average income of an individual in Chesapeake is $29,735 per year and the median household income is $70,176. The cost of groceries and utilities tends to be below the national average.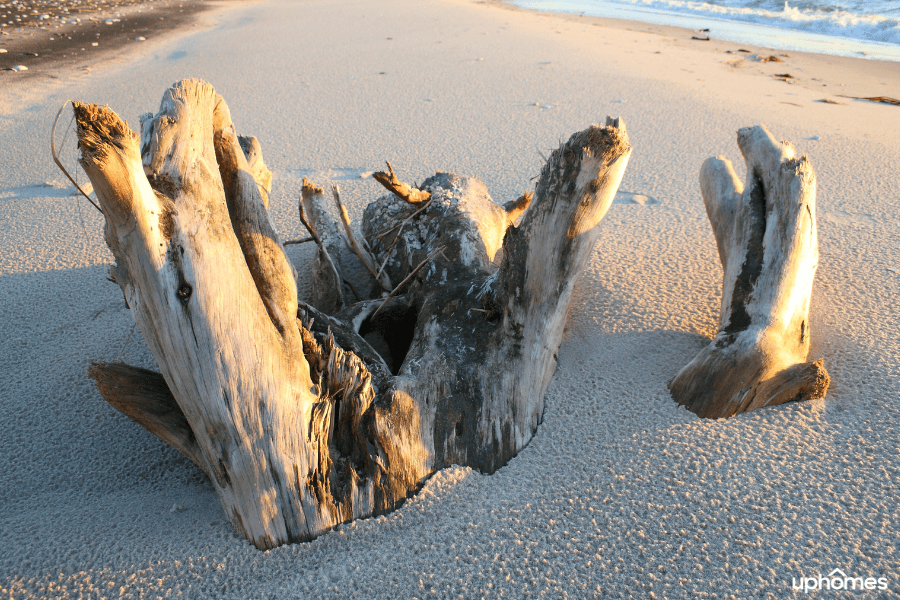 Part of Chesapeake Has Jet Noise
Naval Air Station Oceana is located in Virginia Beach, not far from Chesapeake. That station does allow for more of the noise in that specific area of Virginia Beach however, Chesapeake has a section called Fentress that has an air station as well called Fentress Airfield. If you live near the airfield, you will hear jet noise regularly.
Vibrant Dining Scene
This city celebrates Chesapeake Restaurant Week every October because food is something to celebrate there. The city has much more than chain restaurants and fast food. Some of the local favorites include Lockside, Ddeb's A Taste of Home, Andiamo Pizza Napoletana, Daikichi Japanese Bistro, City Deli, Court House Cafe, The Cutting Edge Cafe, and Passion the Restaurant. You also have to try Burrito Perdido - it's just straight-up burritos. This restaurant is not known to have any can openers because everything is fresh. It's also located inside a gas station! Pirates Cove is considered one of the best seafood restaurants in Chesapeake and the Broken Egg BIstro is so popular you'll likely have to wait for a table.
Celebrations and Festivals All Year Long
Special events and festivals are the norms in Chesapeake from the annual oyster roast every March to monthly bluegrass concerts. Every 4th of July is the Annual South Norfolk Parade and Picnic in the Park as well as the yearly Holiday Craft Show where you can find unique, handmade crafts. Some other popular celebrations include the Chesapeake Wine Festival, Virginia Arts Festival, Dismal Swamp Running Festival, and Great Dismal Swamp National Wildlife Refuge Birding Festival. The kids will love the annual Chesapeake Jubilee which includes live entertainment carnival rides, games, fireworks, the 4-H livestock Club Show & Sale, a BBQ cook-off, arts and crafts, and delicious carnival foods. There is no shortage of celebrations and festivals to attend if you live in Chesapeake!
The Location is Ideal
If you live in Chesapeake, you are close to several beautiful beaches and close enough to take advantage of the Nation's Capital. Chesapeake is close enough to the Outer Banks of North Carolina and Virginia Beach to drive for the day or weekend easily! If you are someone that loves the salt and the sand, you can't beat it. Chesapeake is also about 200 miles from Washington, D.C. which is a great place to visit over a weekend. You can easily get a tour of the monuments and memorials or visit the Smithsonian Museums. D.C. also offers plenty of special events throughout the year that you could attend. The city is also part of the larger Hampton Roads metropolitan area that includes Suffolk, Portsmouth, Virginia Beach, Norfolk, Hampton, and Newport News. Traveling to some of these neighboring cities for events and attractions is a piece of cake using the major highways.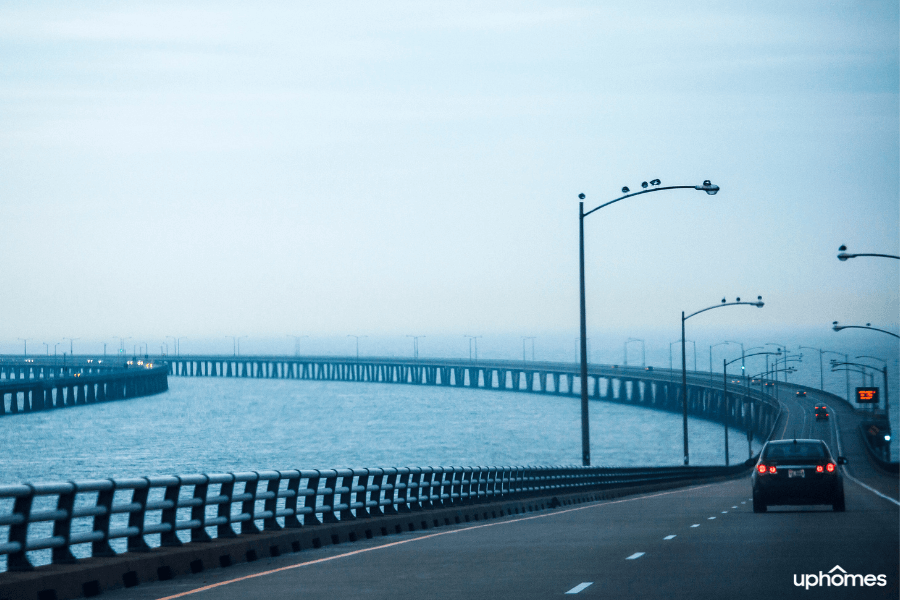 Weather is Mild and Fair
Chesapeake has mild weather for the most part with all four seasons. The Winter months average about 32 to 41 degrees and the Summer months average around 77 to 87 degrees. The summers are long but hot stretches are often interrupted by cool periods because of the winds off of the Atlantic Ocean. Extreme cold temperatures are rare in Chesapeake and snow is not frequent. The area averages about 47 inches of rain a year which is enough to keep your flowers watered but not so much that you feel like you have to carry an umbrella everywhere.
Great Place for Nature-lovers
With more than 20 public parks, there are plenty of places to explore outside and surround yourselfwith nature. The parks include ball fields, trails, sports courts, picnic areas, and more than 26 miles of hiking, biking, jogging trails, and water activities. Northwest River Park includes a campground and eight miles of natural horse trails while Fun Forest Playground has an outdoor concert venue and a farmer's market. Chesapeake is also located in the heart of coastal Virginia along the Intracoastal Waterway so you have access to about 22 miles of fresh and salt waterways including the Dismal Swamp Canal, Oak Grove Lake, Lake Drummond, and Elizabeth River. Fishing, kayaking, paddling, and canoeing are fun and common activities to do while living in Chesapeake. You can always find something to do outdoors in Chesapeake!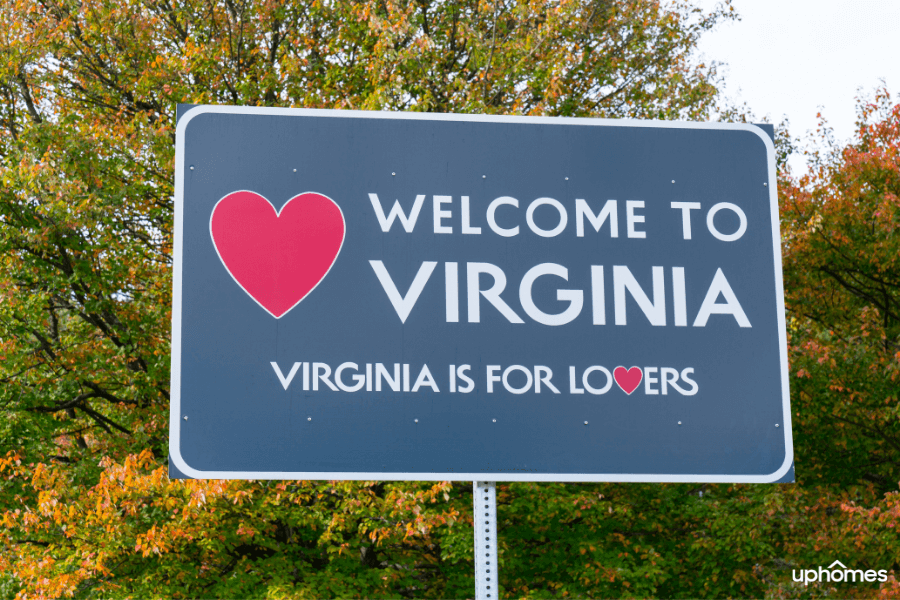 Big City with a Small-Town Feel
In Chesapeake, residents are never at a loss for things to do and the city manages to have something for everyone. Like most cities, there are plenty of fun & educational opportunities as well, like the newly renovated Children's Museum of Virginia and the Chesapeake Planetarium as well as historical sites like Battlefield Park. Even though there are so many things to do in Chesapeake, it still maintains a small-town vibe where people are nice and happy to welcome new residents to the city. Make sure to take advantage of the locally-owned businesses and service providers!
Final Thoughts on Chesapeake
As you can see, Chesapeake is an excellent place to choose to live in Virginia! Living in Chesapeake offers you a suburban feel and most residents own their homes. There are plenty of outdoor activities for you to enjoy and many young professionals and families live here.
The public schools are also highly rated so it's a great place to raise kids. Chesapeake is also a safe city and crime is generally moderate to average for a city of its size. Chesapeake has received credit for its diversity and was rated the 21st best city in the U.S. by Bloomberg Businessweek in 2011. If you are thinking of moving to Virginia, then Chesapeake is a great option. It's a city for people who love the outdoors and like to adventure. Chesapeake is one of the best places to live in Virginia even though it didn't make our top 5. Typical of living in Virginia, there are scenic trails in the forest, gorgeous waterways, and a variety of wildlife that would take a lifetime to discover.
Moving to Chesapeake will show you one of the most livable cities in the U.S. Hopefully, you have enjoyed reading about the 13 Things to Know Before Moving to Chesapeake. If you're considering a move to Chesapeake, our team of top local Real Estate Agents would love to help you. Just contact us to help with your relocation or with any questions you might have.

Find your new home
Search real estate and homes for sale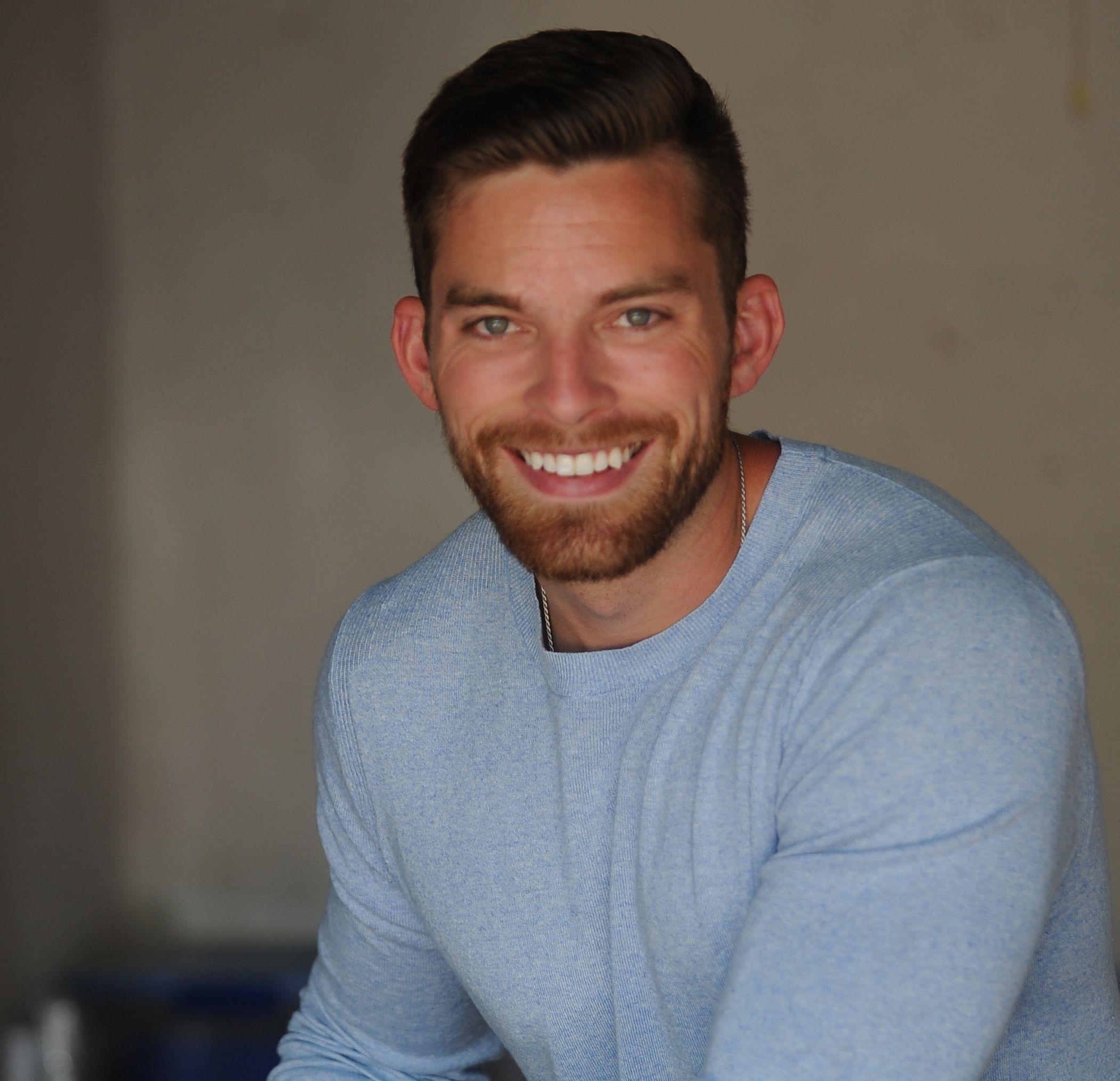 Ryan Fitzgerald
Hi there! My name is Ryan Fitzgerald, and I am a REALTOR®. My goal is to help you learn more about real estate through our Real Estate Blog! Hopefully, you enjoyed the above blog post and it found a way to provide help or value to you. When you're ready to buy or sell a home of your own let us know here. Please feel free to join the conversation by dropping us a comment below.