15 Things to Know Before Moving to Newport News VA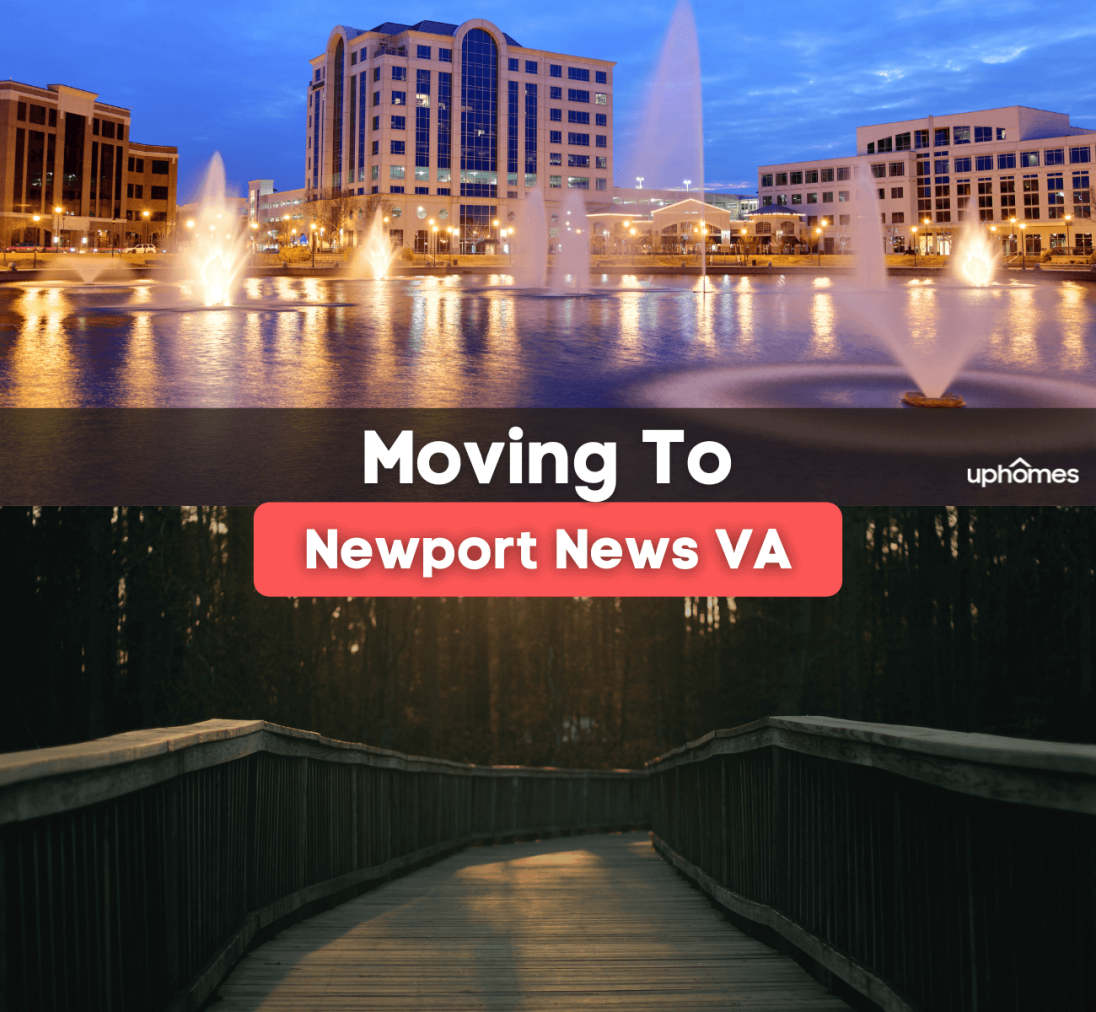 Living in Newport News
Moving to Newport News, Virginia? Here's everything you need to know about relocating to Newport News!
If you're thinking about moving to Newport News, Virginia, there are many things you should consider before making this decision. Located in the Hampton Roads metropolitan area, Newport News is at the southeastern end of the Virginia Peninsula and the northern shore of the James River. About 193,000 residents live in Newport News, making it the fifth-most populous city in Virginia.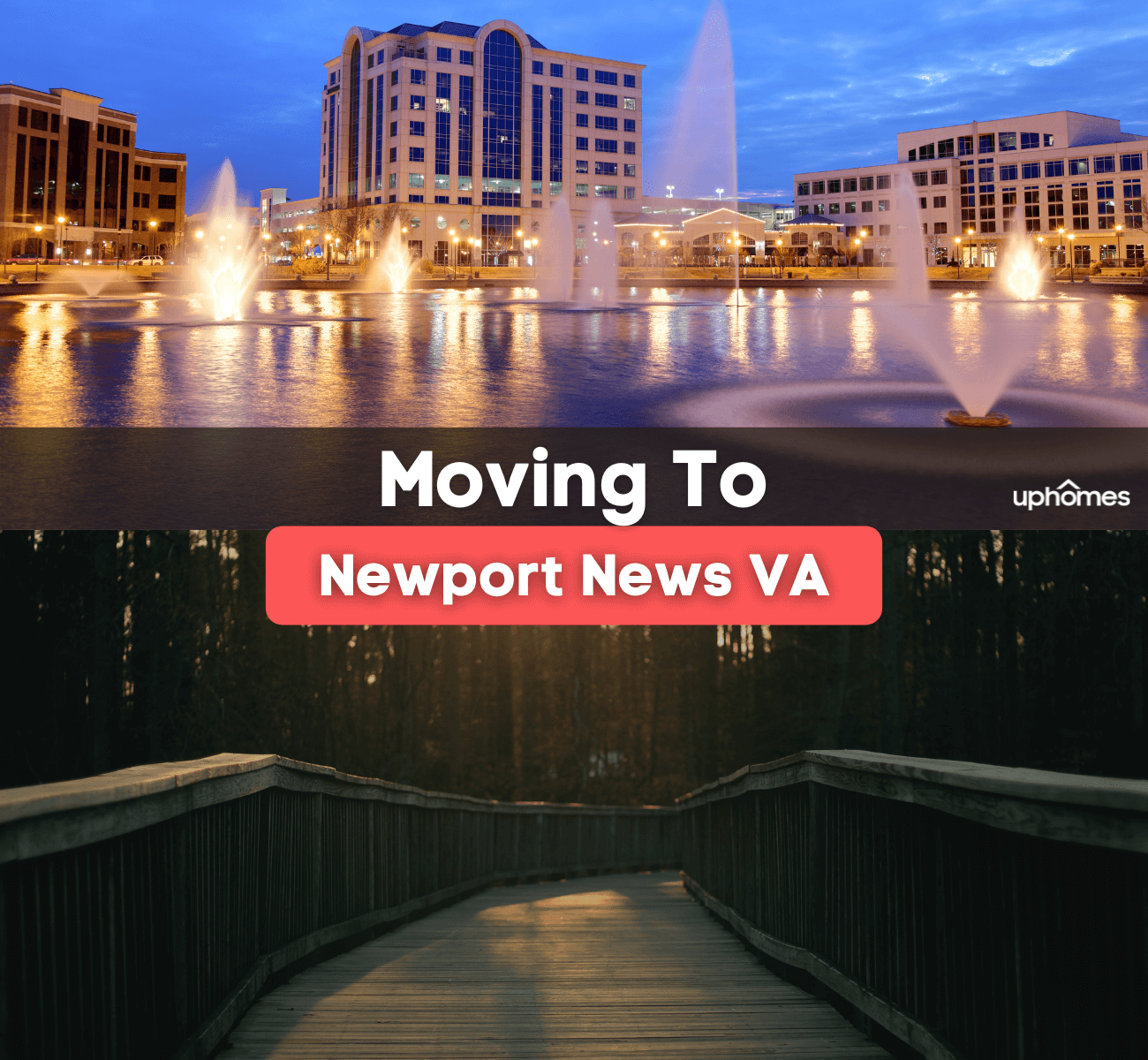 The city is a major shipbuilding center. Many of the U.S. super aircraft carriers including the Enterprise, Kennedy, Washington, Vinson, and Roosevelt were built. There are differing stories about where Newport News got its name but "Newportes Newes" is listed in theVirginia Company records from 1619, making it one of the oldest names in the New World.
When moving to the state of Virginia, it's natural to wonder where the best places to live are. Although Newport News didn't make our top 5 list, there are still a lot of great reasons why someone would want to move to Newport News. We have taken it a step further and broken down all the best neighborhoods in Newport News for you as well.
If you're curious about what it's like to live in Newport News, we have done the research for you. Keep reading to see the 15 things you should know about your move to Newport News!
Super Convenient
Location, location, location. Newport News is in the Hampton Roads metropolitan area with close proximity to popular tourist areas Virginia Beach and Williamsburg without the congestion. The city sits on a perfect vantage point where the James River meets the Chesapeake Bay. Newport News runs about 23 miles along the James River and the Hampton Roads Harbor. City Center at Oyster Point is a popular neighborhood known as the new downtown of the city. Other popular neighborhoods include Hilton Village, Port Warwick, Kiln Creek, and Riverside.
Your Kids will Get an Excellent Education
From 2006-2010, Newsweek's annual list of the best schools in the United States included five different Newport News schools in the top 6 percent. The Newport News Public Education program services about 29,700 children with five early childhood centers, 24 elementary schools, seven middle schools, five high schools, one middle/high combination school, and nine program sites.
There are also 22 private schools. The system also has several alternative schools including an aviation and engineering school, an international education school, and a business school for expelled students and troubled youths. For higher education, you can attend Christopher Newport University, Old Dominion University, and Norfolk State University for public options.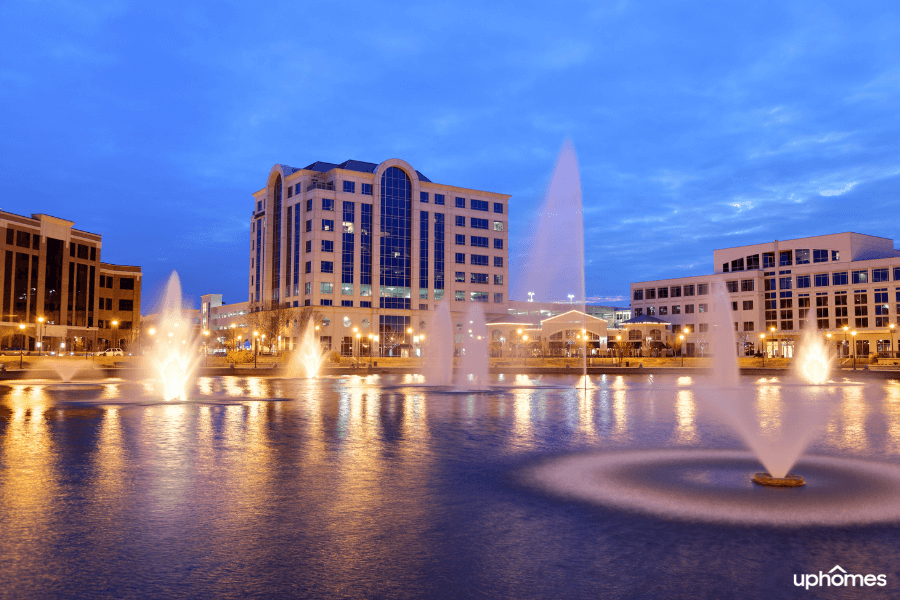 Awesome-looking Restaurants Flood the City
The number of awesome-looking restaurants in Newport News can be overwhelming but you can try them all at the Newport News Restaurant Week! Dozens of them including Pearl French Bistro, The Cove Tavern, and Fin Seafood offer meals at discounted prices. Make sure to try the steak at Schlesinger's! It's known for the best seafood, chops, and prime steaks. The restaurant was named after Pulitzer-Prize-winning author Arthur M. Schlesinger, Jr. Every dish is delicious!
The City is Affordable
The cost of living in Newport News is slightly lower than the national average and also some of the most affordable in the region. However, rent, real estate rates, and utilities in the city are the most expensive partof living there and higher than the national average. But - it's still very affordable. On average, a one-bedroom apartment rents for about $970 a month, and a two-bedroom rents for about $1,140. The median home price in Newport News is $200,000-$230,000.
Unemployment isn't as Bad
Virginia's unemployment rate is slightly lower than the U.S. unemployment rate and Newport News is even lower than that. Major industries in the city include aerospace, military, maritime, and shipbuilding. Many people who live there are also employed by nearby military bases including Fort Eustis and the Newport News Marine Terminal. Some other big employers include plumbing hardware manufacturer Ferguson Enterprises, L-3 flight International Aviation, the city's school district, and several U.S. defensive industry suppliers.
Traffic Problems
Traffic is not a huge plusfor living in Newport News. If you know about how the Hampton Roads area is set up, you know there are tunnels that connect from one side to the other. There is random traffic that builds up across Hampton Roads but more specifically, in Newport News. There are two primary roads in Newport News: Warwick Boulevard and Jefferson Avenue.
These highways are almost parallel to each other and go from one to the other side of the city. Both have numerous stoplights and are heavily traveled so they create a lot of congestion in the city. Interstate 64 is also another issue. If you are commuting from the edge of the peninsula or over to the south side, you have to cross one of the tunnels. Not only do the tunnels get congested, but they can also get backed up for hours because they are the only ways to get across to the other side of the Hampton Roads area.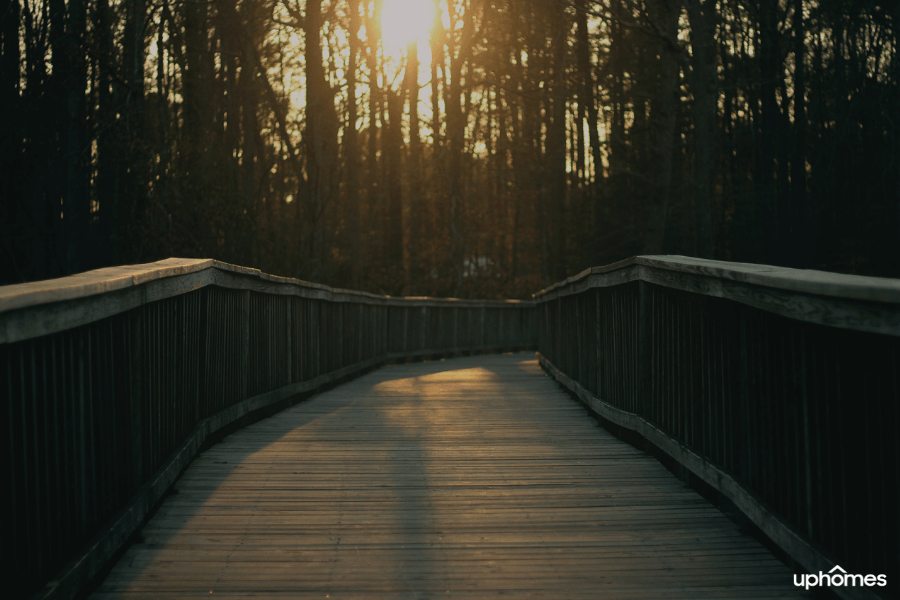 Scenic Outdoor Views & Activities
Newport News is known for beautiful scenery and Noland Trail is a local favorite. There is a romantic walk along with Lake Maury or you can hit the trail for a run. Every year, the city holds the Mariners' Museum 10K Pirate Run at Noland Trail. Plus - you can't forget about the parks! The huge Newport News Park is the second-largest city park in the entire country. There's even a special field just for flying model airplanes. Since Newport News is surrounded by water, water sports are a favorite for local residents.
There are also numerous shops to cater to those types of activities. Parasailing and charter boat expeditions are available but locals like paddle-boarding and kayaking the most. Another popular activity is watching the ships as they pass the downtown area on nearby waterways. The city is home to more than 30 lakes, public boat ramps, and parks. For other outdoor activities, Virginia Beach is only 40 miles away. It's also only a 21-mile drive from Williamsburg which features historic attractions such as Colonial Williamsburg and the amusement park Busch Gardens. Realistically, if you don't like nature, you might think Newport News is a bit boring. There are not very many larger arenas except for the Ferguson Center of Performing Arts
"Bad News"
There is a nickname for Newport News that some people use, calling it "Bad News." That's often because of the perception of high crime in the city. However, Newport News has a lot of different types of areas when it comes to crime. There are more condensed areas of high crime which can create a bad reputation for the entire city. In actuality, the crime rates in Newport News are lower than in other dense, urban areas, nationally and statewide. It's important to check out crime maps to see which areas of Newport News have more crime than others.
Car-less Options are Available
Newport News offers several transportation options for residents who choose not to drive. Hampton Roads Transit is the metropolitan bus system that services communities throughout the Hampton Roads region, including Newport News. You can also take a Greyhound bus to nearby cities from the station on Warwick Boulevard. Amtrak provides four trains a day to Newport News, connecting residents to Norfolk and Virginia Beach. vRide also offers ride-sharing programs to commuters including private residents and employers.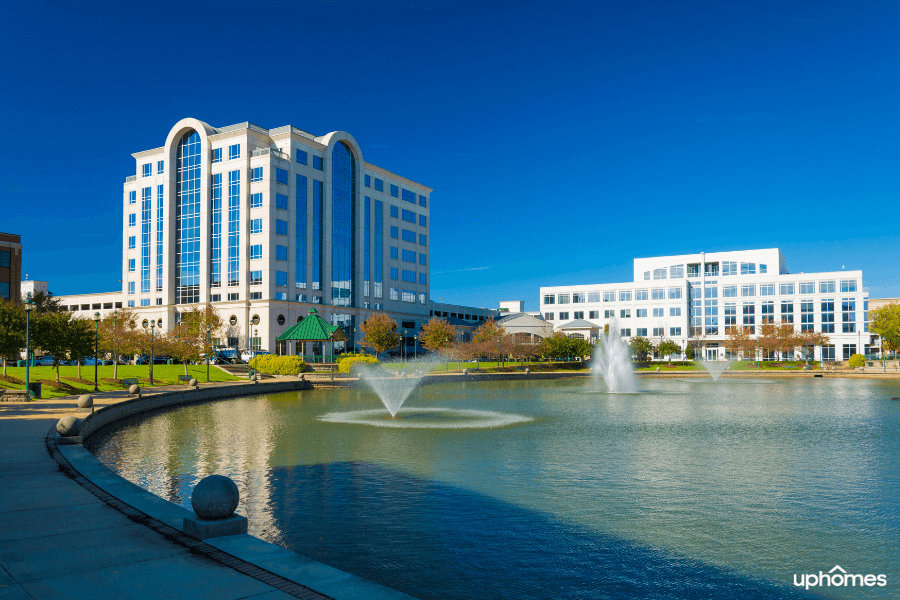 Register Your Car or Pay the Price
Many people who don't live in Virginia don't know that you're required to register your vehicle in the state of Virginia within 30 days of moving to avoid paying a penalty. If you get pulled over and you aren't registered, you could get slapped with a fine. To register your car, just go to a DMV center with your car's title, previous out-of-state registration, and certification that you passed the emissions inspection. However, if you had an emissions inspection in any of the following states no more than a year before your more, you are exempt from further testing: Arizona, California, Colorado, Connecticut, the District of Columbia, Georgia, Illinois, Indiana, Maryland, Massachusetts, Missouri, New Jersey, New York, North Carolina, Virginia, Oregon, Pennsylvania, Tennessee, Texas, Utah, Washington, Wisconsin.
The Weather is Nice
Newport News has cool, mild winters and hot, humid summers. The city does get a good bit of rain - about 45 inches a year on average - but it's usually out of the path of most hurricanes and tropical storms. Spring and Summer are the wettest seasons but the snow is not frequent - about six inches a year. Daytime temperatures are about 20 degrees higher than nighttime temperatures on average, year-round. July is the hottest month, with an average high of about 90 degrees.
Shop Until You Drop
Newport News is known as the shopping and dining hub of the entire Hampton Roads Region. You'll have easy access to plenty of retail options. A newer development that offers plenty of retail is the City Center at Oyster Point which has been dubbed the "new" downtown. Residents also find a lot to do in the historic downtown which has high-rise offices and apartment complexes with shops and retail stores on the ground floors.
Healthcare is Top-Notch
There are two hospitals in Newport News so healthcare is convenient and also of excellent quality. Bon Secours Mary Immaculate Hospital is highly-ranked and is a hospital you could trust to take care of you or your family.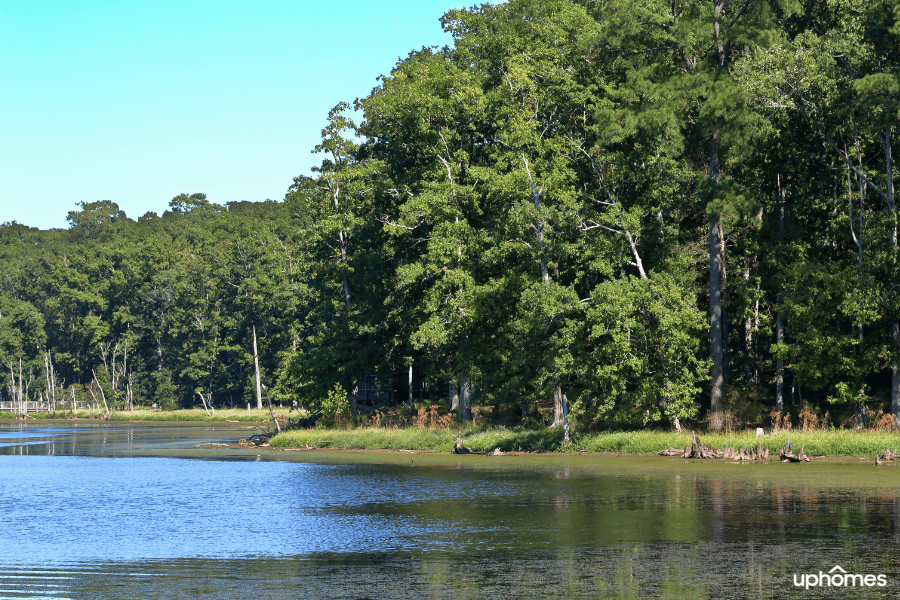 You'll Be Amazed by the Mariners Museum
The Mariners Museum in Newport News is one of the largest maritime museums in the world with more than 35,000 artifacts. The museum offers educational programs for all ages and a large research library and archives as well as resources and publications for teachers. The largest boat in its collection is the Oracle Team USA 17, the yacht that won the 2013 America's Cup.
The museum is filled with fascinating stories that celebrate the spirit of the open sea. You can discover the USS Monitor Center, home to the Civil War's iconic gun turret, explore small craft from around the world, see the intricate miniature ship models of Winnifred & August F. Crabtree and so much more. The museum is located within a 550-acre park where guests can hike the five-mile Noland Trail or picnic at Lions Bridge overlooking the James River.
Animal Lovers Can Celebrate
Newport News has been animal-friendly since 1962 when the Peninsula SPCA began. Not only can you find a new furry family member, but the local SPCA has a petting zoo and even an exotic animal sanctuary. There are plenty of pet-friendly parks as well including Fido Field Dog Park, Mariner's Museum & Park, Newport News Park, Riverview Farm Park, King-Lincoln Park, Victory Landing Park, and Huntington Park.
Many restaurant owners in the area also welcome your pets when you come for a bite to eat. Several pet-friendly restaurants include Aromas, Burger Theory, The Cove, ChipotleIf, Donatos, Indulge Bakery & Bistro, Tradition Brewing, Taste Unlimited, and Tropical Smoothie Cafe. If you're looking for an outdoor adventure or place to explore with your pup, try Endview Plantation where dogs are allowed on the grounds and at the park. You could also head to Styron Square at Port Warwick.
Moving to Newport News - The Bottom Line
As you can see, there are plenty of reasons why moving to Newport News could be the perfect thing for you or our family! Beautiful weather, moderate costs of living, family-friendly neighborhoods, awesome schools, and a below-average unemployment rate all make this city a great place to consider for relocation! People who love Newport News enjoy reliving American military history at the museums, exploring the scenic nature and the region's native wildlife.
Newport News is also known because of several celebrities. Pittsburgh Steelers head coach Mike Tomlin attended Denbigh High School in Newport News before heading off to the College of William and Mary in Williamsburg. He eventually became one of the youngest professional head coaches ever! Golf is also kind of a big deal in Newport News because pro golfing legend John Chandler Harper lived in nearby Portsmouth. Two of the golf courses that local golfers use to try and follow in his footsteps are the Kiln Creek Golf Club & resort and the Newport News Golf Club at Deer Run.
If you're considering a move to Newport News, our team of top Real Estate Agents can help you make the move - contact us to help with your relocation or with any other questions you may have.

Find your new home
Search real estate and homes for sale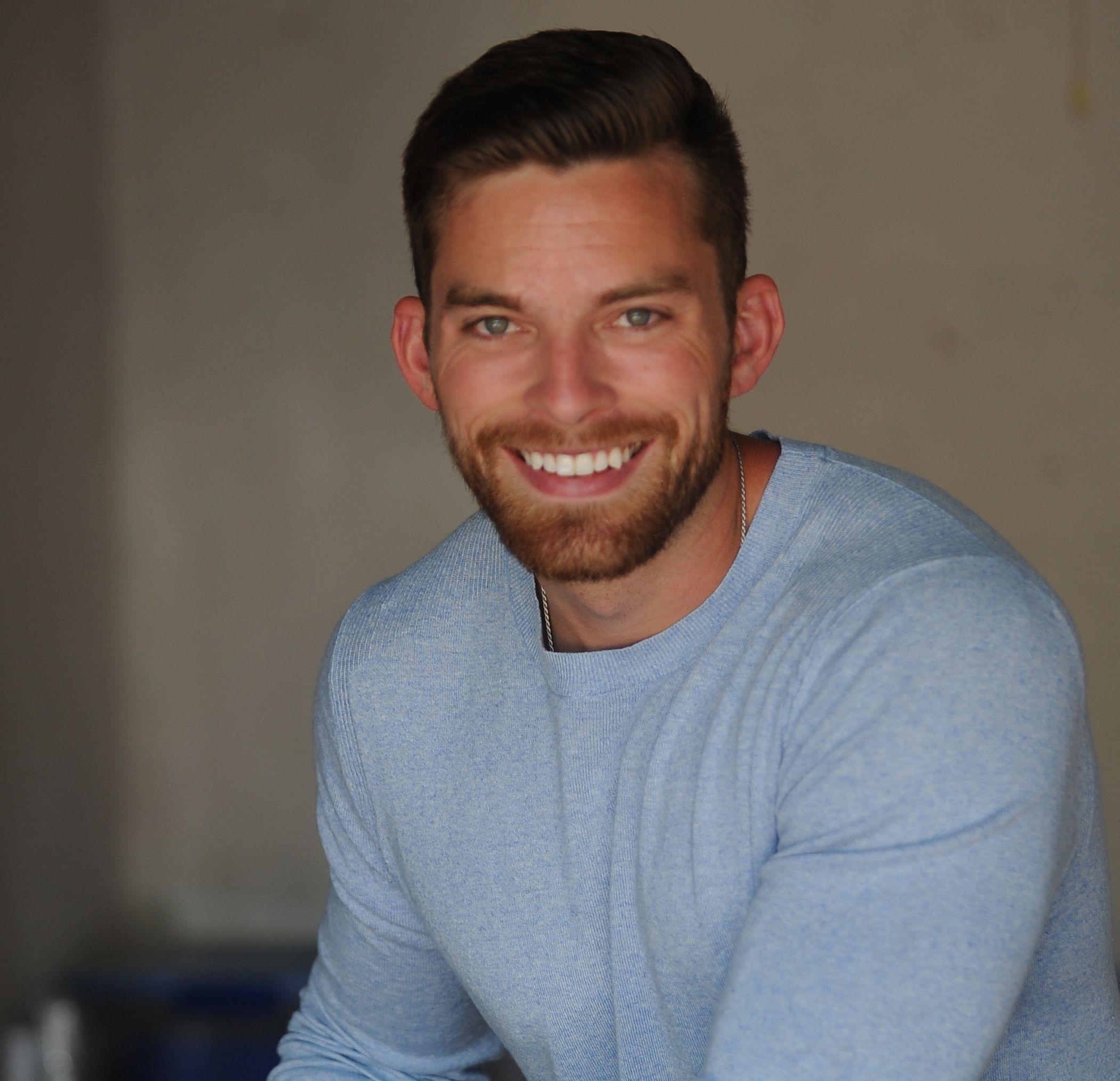 Ryan Fitzgerald
Hi there! My name is Ryan Fitzgerald, and I am a REALTOR®. My goal is to help you learn more about real estate through our Real Estate Blog! Hopefully, you enjoyed the above blog post and it found a way to provide help or value to you. When you're ready to buy or sell a home of your own let us know here. Please feel free to join the conversation by dropping us a comment below.