15 Things to Know BEFORE Moving to Norfolk VA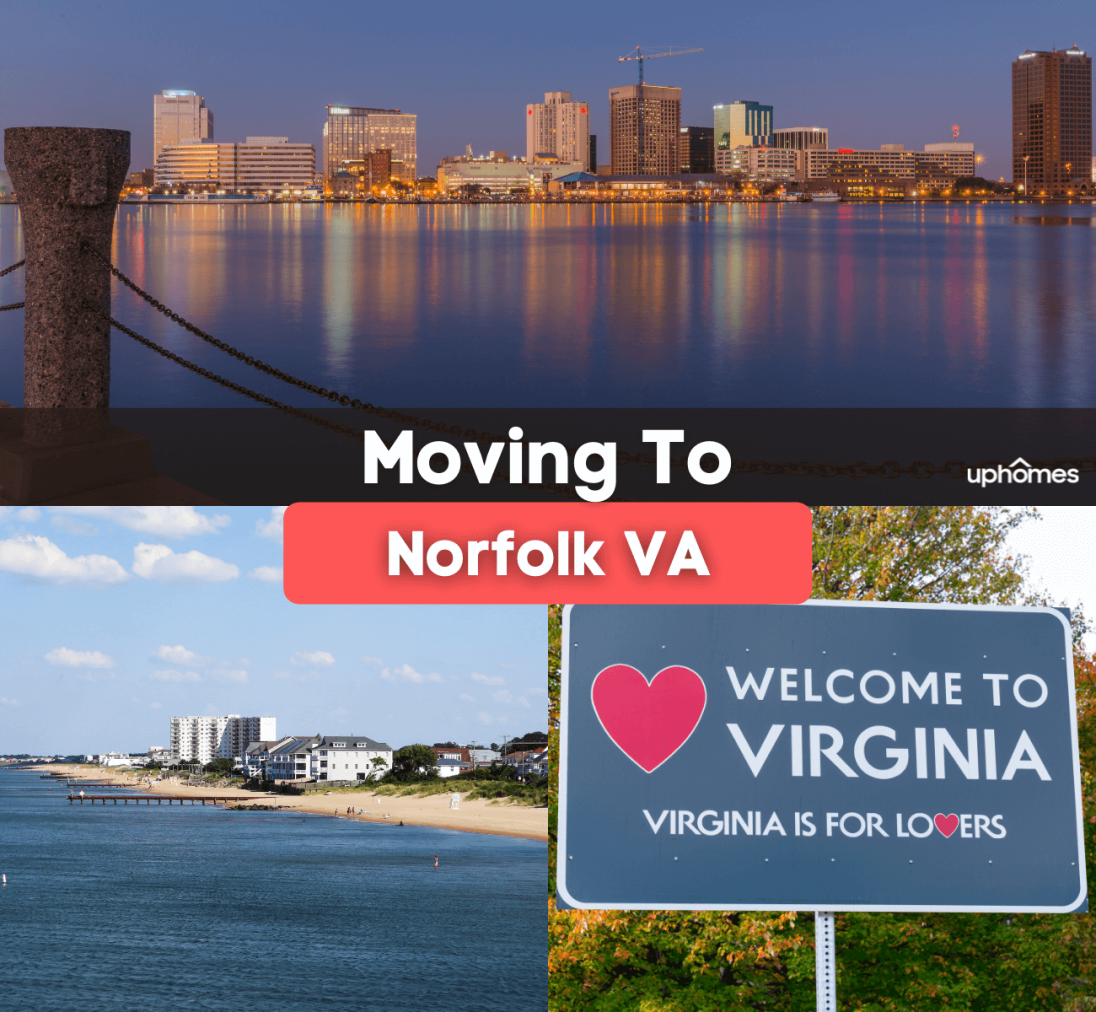 Living in Norfolk
Moving to Norfolk, Virginia? You've come to the right place. Here's what it's like living in Norfolk, VA!
If you're looking for a new place to live, you might want to consider Norfolk, Virginia. The waterfront city is located in Southeastern Virginia and is at the center of the metropolitan area, surrounding the Hampton Roads natural harbor at the mouth of the Chesapeake Bay. It's the third-most populous city in Virginia with about 238,005 residents. If you love the water, Norfolk could be the perfect place for you. The city is bordered by multiple bodies of water; it has many miles of riverfront and bayfront property including beaches on the Chesapeake Bay.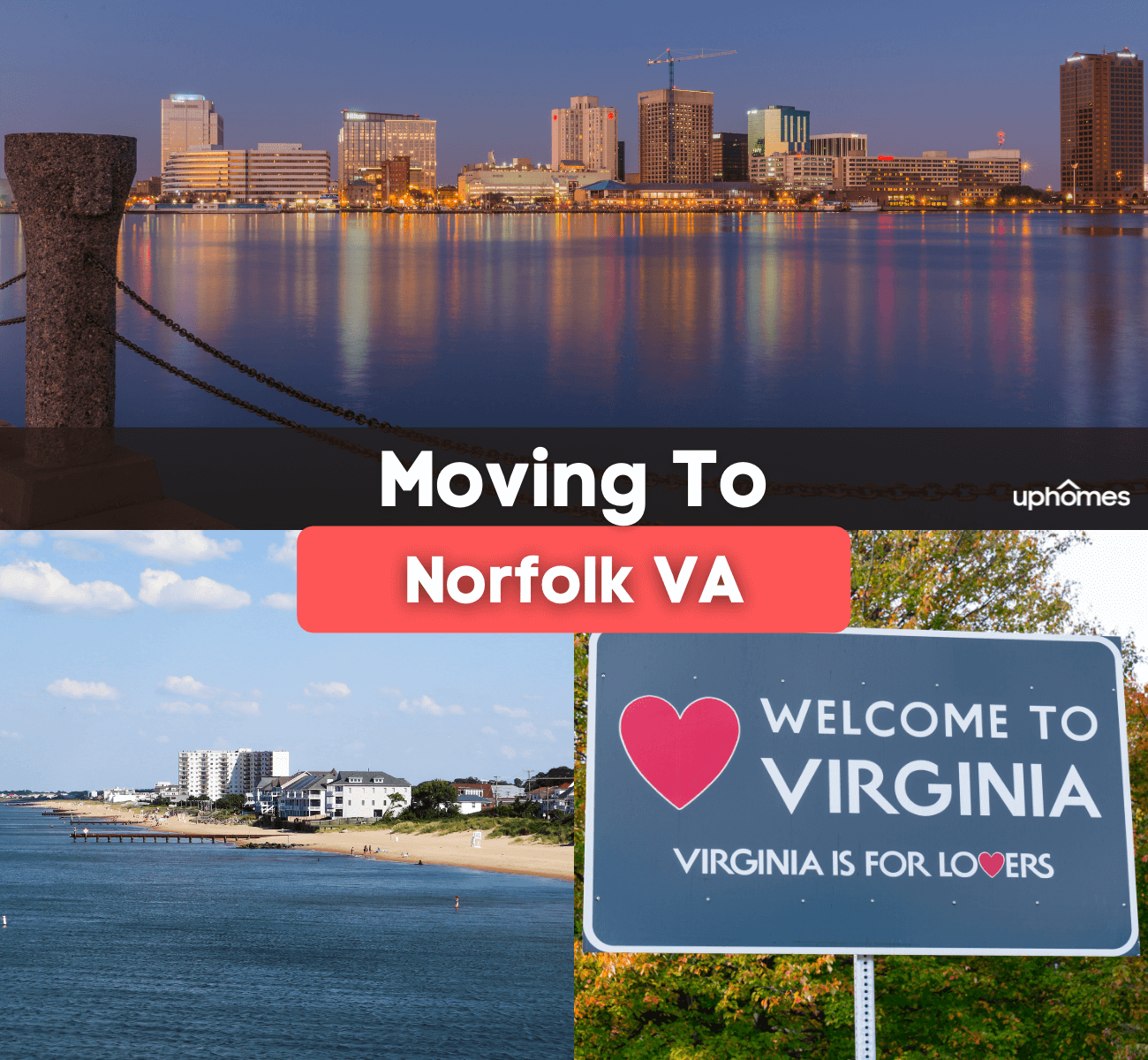 Norfolk is a melting pot of people, culture, and ideas. You will meet people from all over the world in Norfolk. Residents here also love the arts and celebrate the city's rich history. About 29.9% of the residents are between the ages of 25and 44. 24% are under the age of 18 and 10.9% are 65 years or older. The median age of residents living in Norfolk is 30.
You might be asking yourself, what should I know before moving to Norfolk? We have all the insider information with a list of the pros and cons you need to know before moving and living in Norfolk. This information will make you feel as informed as if you were a local.We also have a guide on 20 things to know BEFORE moving to Virginia that you should check out following this article on moving to Norfolk!
Norfolk ishome to the Largest Naval Base in the World
Norfolk is a "military town" and that will be obvious to you if you live there. The largest naval base in the world, Naval Station Norfolk, is located there along with one of NATO's two Strategic Command headquarters. The city is considered a key transportation and military site. If you're in the military or work for a government contractor, this could be the place for you. Businesses all over the city are military-friendly and will roll out the red carpet for you. You can see the impressive collection of ships and aircraft on a guided tour of the base but you just have to call ahead.
The City is Surrounded by Water
Fresh and saltwater enthusiasts will love this about Norfolk! The city is surrounded by water on almost three sides. The Elizabeth River forms the southern and western boundaries and the Chesapeake Bay forms the Northern. Virginia Beach is on the east and the city of Chesapeake covers a small section of the southern border. There are beautiful and charming historic neighborhoods along the riverways and the bay. There are also tons of options for sailing, paddle boarding, fishing, swimming, or kayaking. Plus -- if you love the beach -- the sand and surf are right next door!
Reasonable Cost of Living
The cost of living in Norfolk is average. The median household income is about $44,150 annually. Families with two adults and two children need to make at least $81,400 to live modestly. Buying a home is also reasonable in Norfolk. About half of residents in the city own their homes. The median home value in Norfolk is about $189,100. People who want to rent can expect a median rent price of about $1,339 per month which is about $200 less than the U.S. average. Many homes are also waterfront or have access to water. The cheapest places to live in Norfolk are near Norfolk State University in Ocean View. You can check out the best places to live in Norfolk or the best places to live in Virginia.
Norfolk is a Cultural Hub
People living in Norfolk say there is always something to do! It's home to several large performing arts companies and hosts many parades and festivals throughout the year. Norfolk hosts plenty of concerts at the Norfolk Scope Arena and Ted Constant Convocation. Art lovers can enjoy the Hermitage Museum and Gardens and the Chrysler Museum of Art is considered one of the best in Virginia. Families love the Virginia Zoo and Norfolk Southern Museum which explains the creation of American railroads. If you like opera, you can see a show at the Harrison Opera House which is home to the Virginia Opera Company.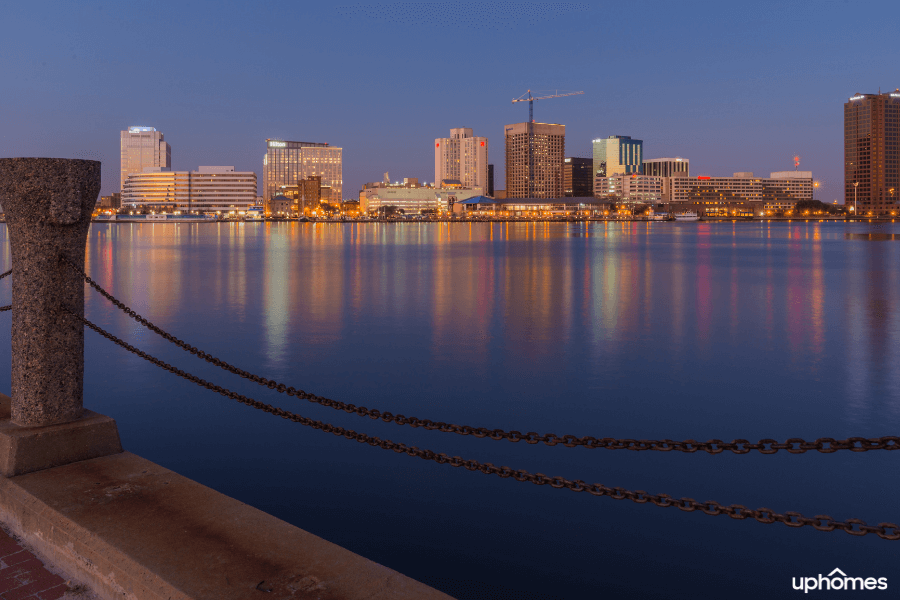 Education
There are plenty of options in Norfolk for students of all ages however, Norfolk Public Schools is considered an average school district. It serves about 33,000 students and the quality of schools can be very hit and miss depending on the school you choose. Norfolk also has several private schools, schools dedicated to religious denominations, and the Governor's School for the Arts. The Diocese of Richmond operates several Catholic schools in the city and many of them are very good. Many residents who live here say to go private for high school. After high school, Norfolk has one private university and two public ones. Virginia Wesleyan College is a small, liberal arts college. Its public universities include Old Dominion University and Norfolk State University. Eastern Virginia Medical School is a health-sciences school and prestigious on the East Coast. Tidewater Community College offers two-year degrees.
Tons of Transportation Options
Norfolk has sufficient rail, water, and road infrastructure providing a plethora of options for locals who live there. Norfolk International Airport is the area's main commercial airport serving international and domestic routes. The City is well connected by highways that link Norfolk to major routes across the country. Highways I-64, I-264, and I-664 will take you where you need to go. However, residents do need to be aware of the rush hour traffic. Interstates and major thoroughfares get jammed during busy times of the day. There are also bus, light rail, ferry, and paratransit options through Hampton Roads Transit which serves Norfolk and Hampton Roads. The Norfolk Railway Station provides rail routes to Petersburg and onto Richmond.
Enjoy Sports Year-Round
There are plenty of options to watch live sports and tailgates in Norfolk. The Tides is a minor-league baseball team for the Baltimore Orioles. They play a full season at Harbor Park, downtown. You can also catch Old Dominion University football games in the Fall or basketball games in the Winter which are tons of fun and filled with alumni. The Norfolk Admirals is a minor-league hockey franchise that the locals love. You can catch them on the ice at Scope Plaza in the Winter. You can even watch sailboat racing on the Lafayette River every Wednesday night during the Summer. In 1971, Norfolk built an entertainment and sports complex featuring Chrysler Hall and the 13,800 seat Norfolk Scope indoor arena, located in the northern section of downtown. It has served as a venue for major events including the American Basketball Association All-Star Game in 1974 and the first and second NCAA Women's Division I Basketball Championships in 1982 and 1983.
Norfolk is a Hub for Employers
The city has thrived for a long time as a hub for employers of all sizes, big and small. With about a 3.7% unemployment rate, it equals the U.S. average. Major employers in Norfolk include the US Department of Defense, the City of Norfolk, Old Dominion University, Maersk, BAE Systems, General Dynamics, and many more. Sentara Norfolk General Hospital, CHKD, and Bon Secours' DePaul Hospital employ the area's best medical practitioners. The demand for manual labor jobs is high while jobs in healthcare and education are also in demand in Norfolk.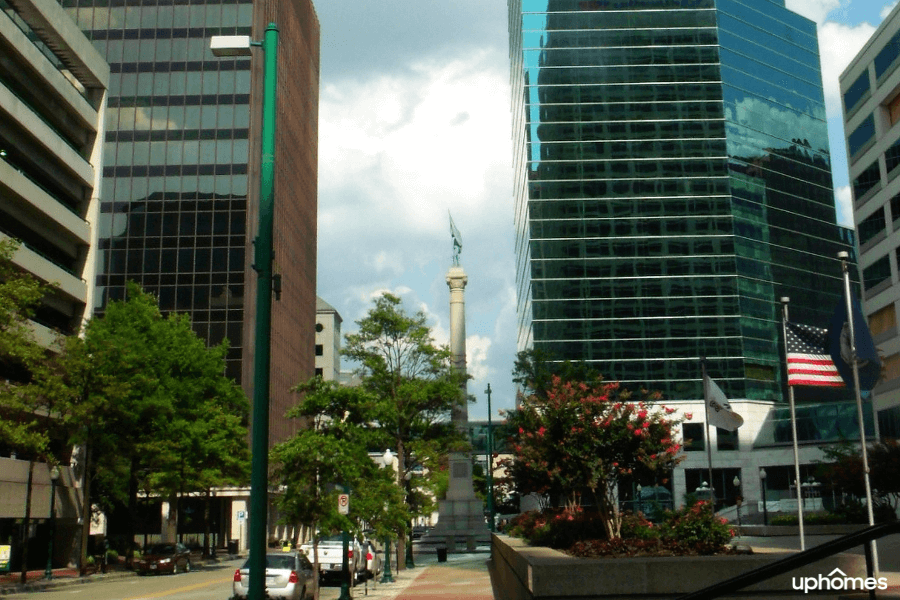 Shopping is Superb
Norfolk's central location makes it the perfect place for retailers. You can find some of the most popular big-name retailers at MacArthur Center Mall downtown including Dillards, Sephora, H&M, Banana Republic, Apple, J. Crew, Nordstrom, and Gymboree. When you need to hit Target, Lowes, Home Depot, Walmart, Office Max, or Party city, just head to Military Highway. Wards Corner Shopping District also has your favorite grocery stores, book stores, mattress stores, and other home retailers.
Pockets of High Crime
Norfolk's crime rate is not one of its bragging points. While there are some great neighborhoods in the city there are also pockets of high crime. Best Places reports that Norfolk's violent crime index is 24.5, higher than the national average of 22.7. Property crime is a much bigger problem in Norfolk. The city has about the same number of assaults, rapes, and murders as other cities but certain types of theft and arson are much more common in Norfolk. Crime is most concentrated in the farthest south sections of Norfolk near Chesapeake, Denby Park, and away from the downtown business districts. According to the Congressional Quarterly Press, Norfolk ranked as the 87th most dangerous city larger than 75,000 inhabitants.
Exciting Nightlife
Norfolk is an excellent destination for nightclubs and sports bars. If you're looking for a Friday or Saturday night scene, the Waterside District has dance clubs, hookah lounges, and craft beer bars. Another popular place for nightlife is in the Ghent district which caters to the college and LGBT communities. For craft beer, check out Benchtop, Coelacanth, and O'Connor.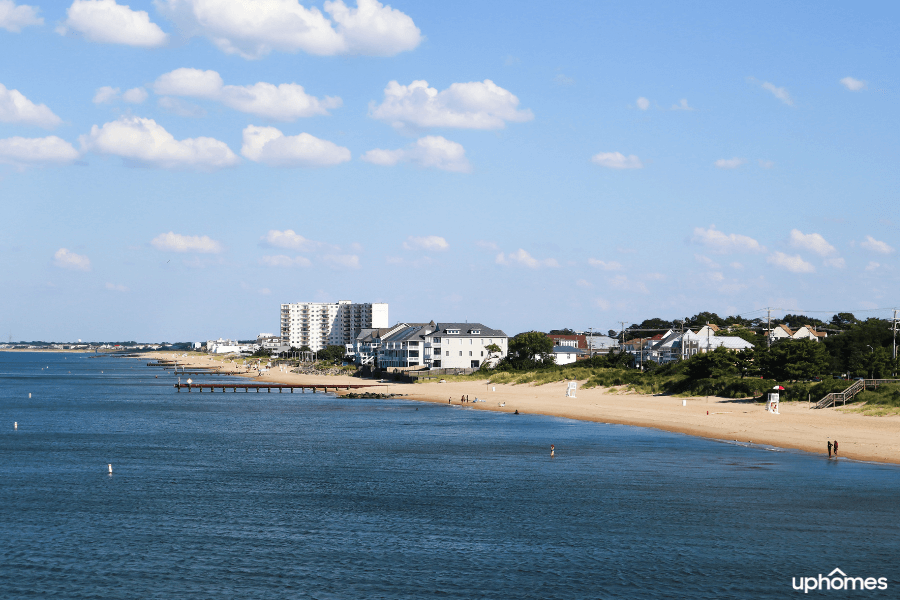 Plenty to do Outside
Norfolk has 7.3 miles of free, accessible beaches. It's an awesome place to live for water and beach enthusiasts. Take your boat out on the water or take a walk or run on the sand. There's even a beautiful stretch of waterway created for boats and ships to safely travel to and from their destinations. If you just want to spend time outside in nature, Norfolk has 68 neighborhood parks and 13 community dog parks for your furry friends. Hermitage Museum and Gardens has twelve acres of gardens and woods for you to explore.
Seasonal Temperatures
Norfolk locals enjoy four mild seasonal changes and temperatures vary from an average high of 48 degrees Fahrenheit in January with lows of 33 to an average high of 87 degrees in July with lows of 72 and high humidity. That's expected when living in a coastal community! Norfolk gets a good bit of rain as well and the heaviest rains are in June through September. Flooding can be an issue because Norfolk is at and below sea level. Make sure you keep your flood insurance up to date. Hurricanes and tropical storms can bring high winds and heavy rains mainly between mid-August to the end of September. Residents can expect up to five inches of snow from December through February.
Perfect for Art-Lovers
Norfolk is rich with art from its museums, to performing arts shows and festivals. The Virginia Arts Festival celebrates performances by bringing in artists from all over the world. You can see the beautiful Tiffany glass collection at the Chrysler Museum of Art or live performances at the Harrison Opera House, Chrysler Hall, Wells Theatre, Attucks Theatre, Generic Theatre, or NARO Expanded Cinema. There are plenty of options in Norfolk to clench your creative spirit.
Condition of Roadways
The City of Norfolk isn't always on top of its game when it comes to patching potholes. The two common causes of potholes are traffic and water. Potholes form over long periods as rain and snow seem into the pavement cracks. Hitting a pothole can cause alignment problems, bent wheel rims, or tire damage. Keep an eye on the roads when driving around Norfolk and be prepared to potentially spend money on tire or car repairs if you live here.
Final Thoughts on Moving to Norfolk:
When you first visit Norfolk, you may find it hard to squeeze in everything you want to do in a short amount of time. From the beautiful beaches and outdoor trails and parks to the fun nightlife, shopping, dining, and entertainment, there is so much to do in Norfolk. Moving to this city brings plenty of opportunities for employment and success. As a heavily populated military area, you will always have an influx of people so diversity is always evident. It's a great place to meet and connect with people from all over the world.
Hopefully, you enjoyed reading about the 15 things you need to know before moving to Norfolk. Share it with friends!
If you're considering a move to Norfolk, be sure to check in with our team of top local Real Estate agents. Contact us to help with your relocation or with any questions you might have!

Find your new home
Search real estate and homes for sale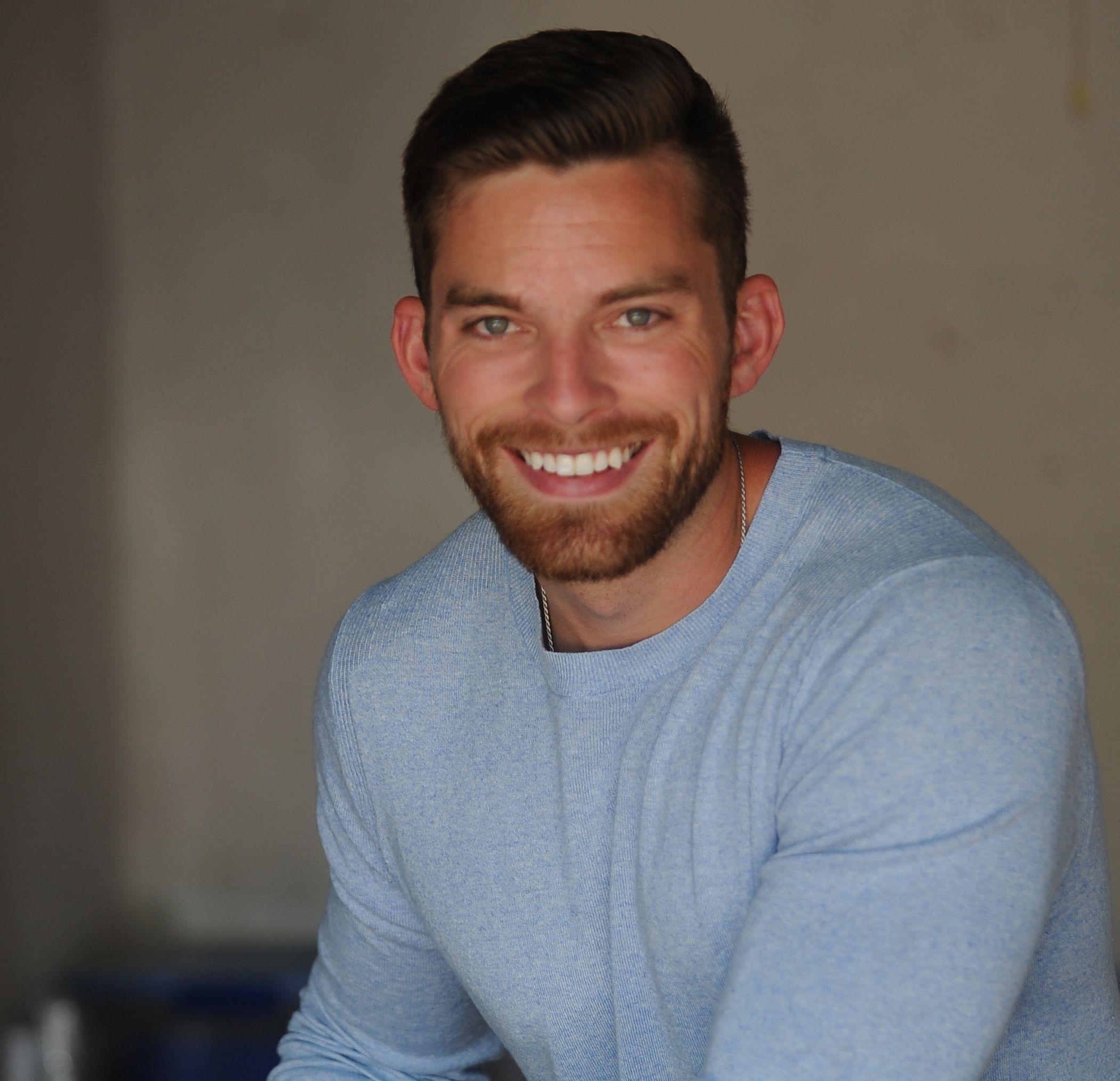 Ryan Fitzgerald
Hi there! My name is Ryan Fitzgerald, and I am a REALTOR®. My goal is to help you learn more about real estate through our Real Estate Blog! Hopefully, you enjoyed the above blog post and it found a way to provide help or value to you. When you're ready to buy or sell a home of your own let us know here. Please feel free to join the conversation by dropping us a comment below.