10 Best Neighborhoods to live in Norfolk VA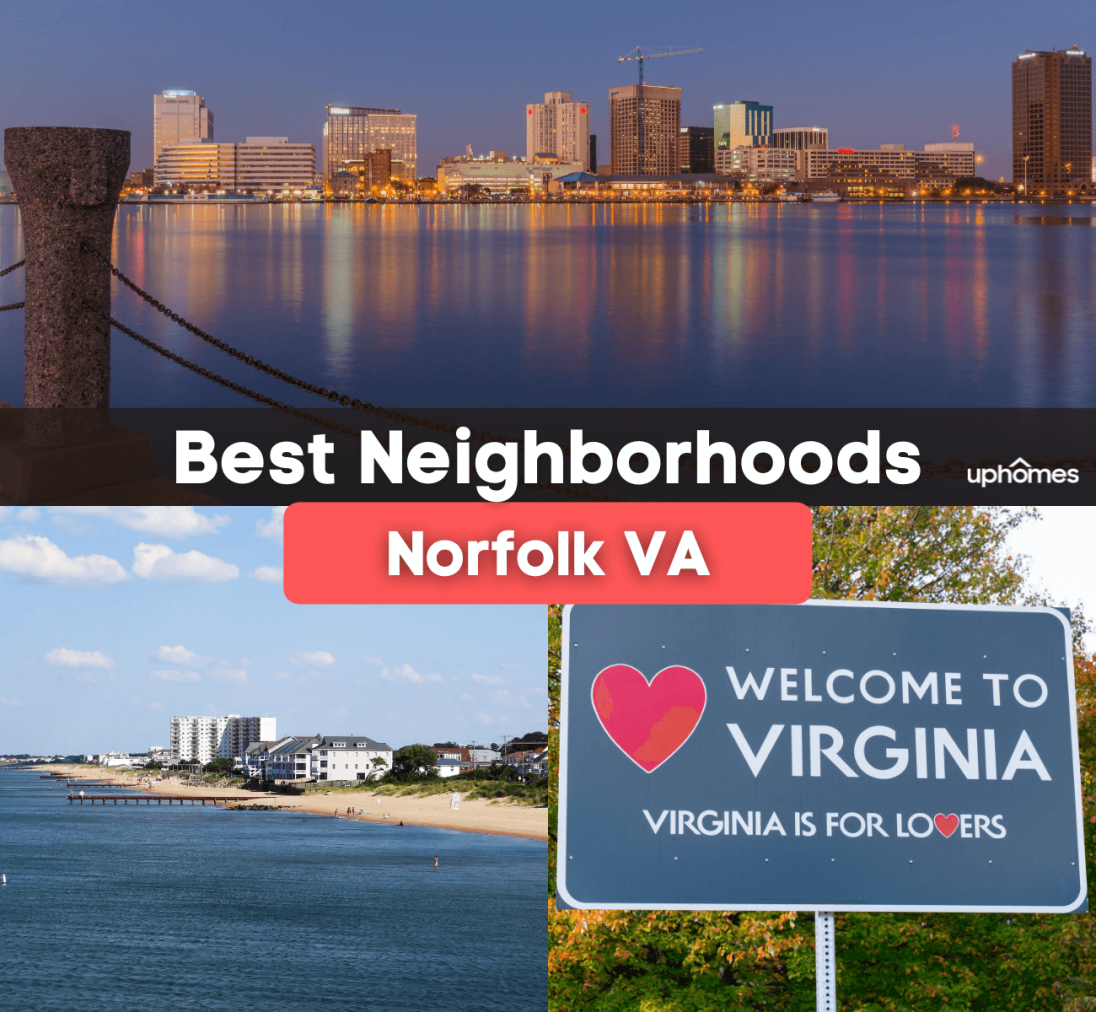 Best Places to Live in Norfolk VA
Searching for the best neighborhoods in Norfolk, VA? You've come to the right place! Here are the 10 best places to live in Norfolk! 
Known for the arts, diverse people, and Naval Station Norfolk, the city is an excellent place for you and your family to live. Norfolk is home to more than 125 miles of navigable waterways within beautiful countryside with scenic towns and villages. Norfolk has a booming economy with tons of employment opportunities and ways for you to succeed as a new resident here. USA Today called Norfolk one of the Top 10 booming downtowns and also recognized its decades-long housing, retail and financial boom. Living in Norfolk, you're also not far from many other areas that draw people to visit like D.C, Williamsburg, and Richmond.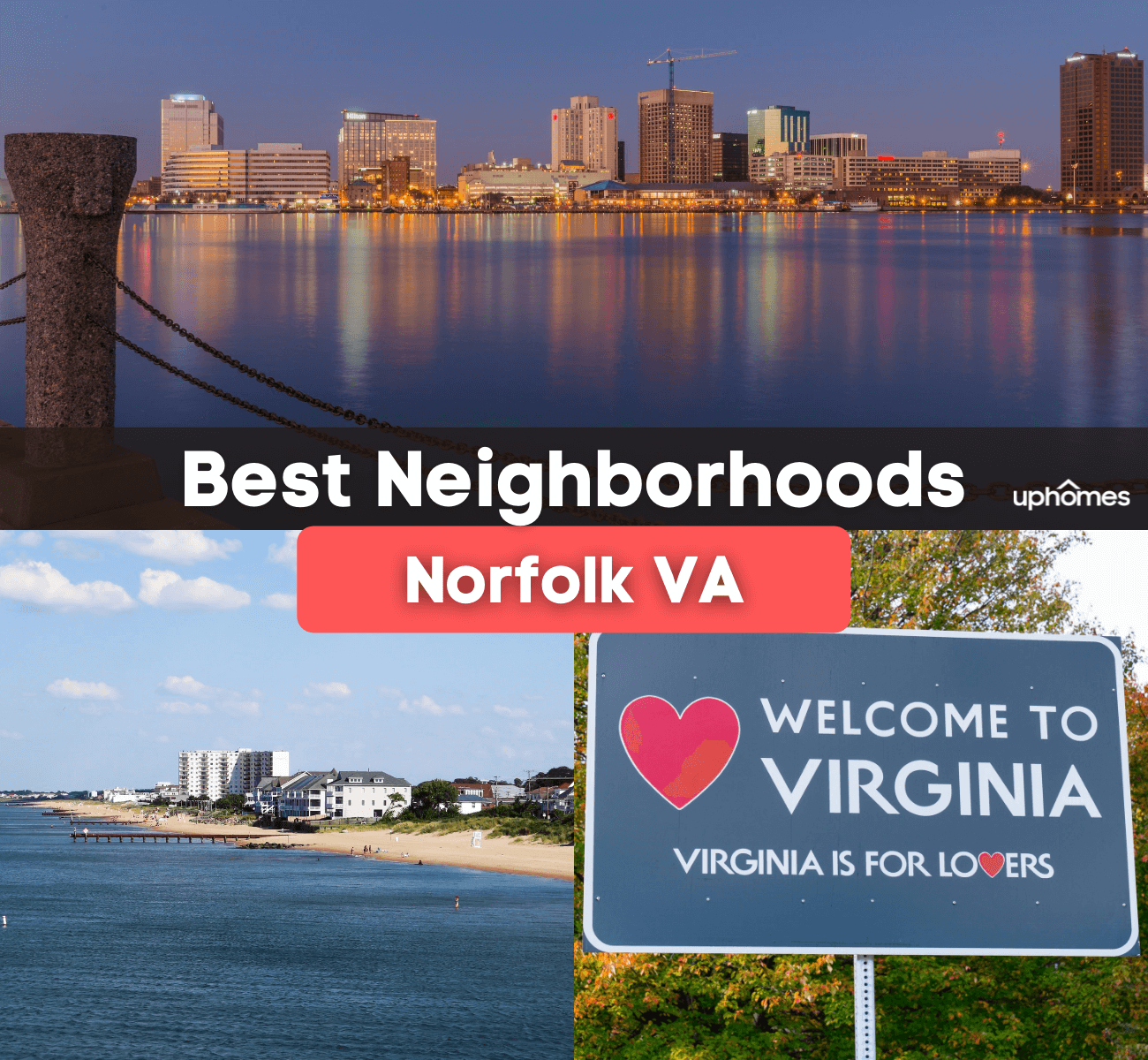 Mermaids are Norfolk's "unofficial" mascot. You can find a sea of sculptures created by local sculptors and customized by local artists and businesses. The mermaid is now part of Norfolk's branding message: prime waterfront location, a fun, community-oriented personality, and a progressive and hip image.
Norfolk is home to hugely popular attractions like the Virginia Opera, Virginia Stage Company, the Virginia Symphony, the Virginia Arts Festival, Chrysler Hall, Chrysler Museum of Art, the General Douglas MacArthur Memorial, and Nauticus, the National Maritime Center. There's a lot to learn about moving to a state like Virginia with so much history!
Choosing where to live in a new city can be difficult but it's important to figure out the best location for you. With the help of this neighborhood guide, you can read about the most popular neighborhoods in Norfolk and why people love them. Read on to see the 10 best Neighborhoods in Norfolk.
Ghent
This neighborhood is special because of its charming historic character and variety of dining options. The neighborhood is home to many restaurants and even an old-school drive-in. There are also a variety of small businesses and family-owned shops in the neighborhood. People who live in Ghent also love it because it's very safe. The median listing price in this neighborhood is about $299,900. It's perfect for families with plenty of trees and green space, as well as outdoor areas for your pup. 
Local Favorites:
Virginia Symphony: American orchestra based nearby which performs concerts in various venues, including Chrysler Hall.
Chrysler Museum of Art: 50 galleries with 30,000+ objects, an interactive space for kids and families, and a beautiful glass studio. Admission is free.
Weyanoke Wildlife Sanctuary: A secluded wildlife sanctuary located in the heart of West Ghent. You can see unique birds and plants and walk through the creeks, marsh overlook, trails, and meadows.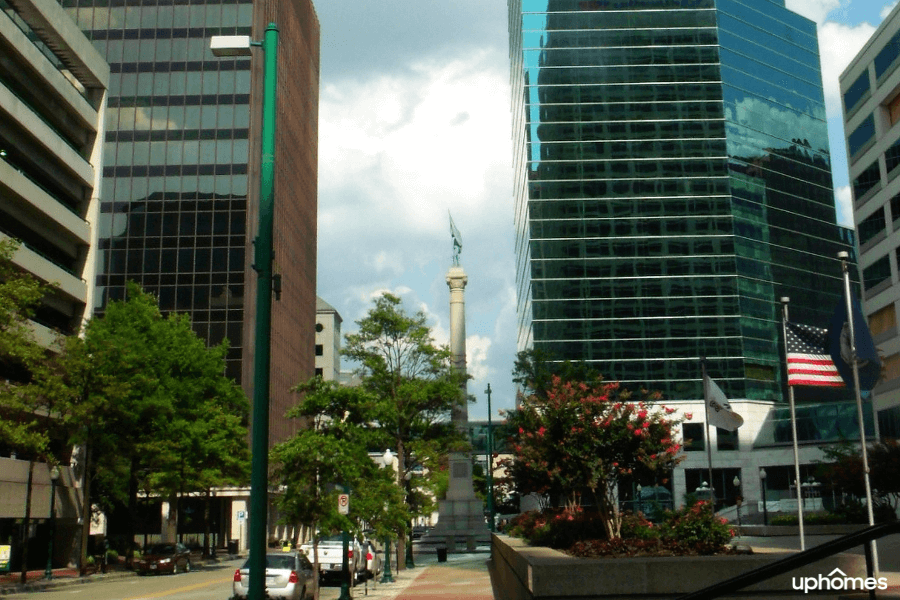 Downtown
Convenient and walkable, living downtown would be a fun area to live in with plenty of shops and restaurants nearby. It's a popular area for young professionals who want to live near entertainment, dining, and retail options. However, many of the neighborhood homes are small apartments and condominiums because of their location. There are some homes spread along smaller streets. The median listing price in Downtown Norfolk is $225,000, which is affordable considering its location. There is a large variety of employment opportunities in this area from city offices, the hospitality industry, or law firms. 
Local Favorites:
Town Point Park: common venue for huge annual festivals including Norfolk Harborfest, Bayou Boogaloo, and 4th of July celebrations. The 7-acre waterfront city park is located on the Elizabeth River. 
Norfolk Scope Arena: Catch a Norfolk Admirals hockey game at this 11,000-person arena.
Harbor Park: Check out the minor league baseball Team, the Tides, at this baseball stadium located on the Elizabeth River.
Colonial Place
A historic neighborhood with affordable living options, many people choose to live in Colonial Place for its walkability and low crime rate. This neighborhood is a peninsula in Norfolk that is surrounded by the Lafayette River. Many college students pick this neighborhood to live but it's also popular among families. The median home price is about $298,616 and the average monthly rent is about $1,265. You can catch residents going for runs or walking their dogs in this neighborhood. It's not quite close enough to downtown or Ghent to be able to walk for shopping and restaurants but it's only a short commute away from some of the places you'll want to go.
Local Favorites: 
Colonial Place Greenway: Long, narrow park with a dog run at one end. Plenty of green space here! 
Lafayette River: Residents who live here are located right next to the Lafayette River which empties into the Elizabeth River.
Granby Street: Convenient to plenty of shops and restaurants as you head downtown.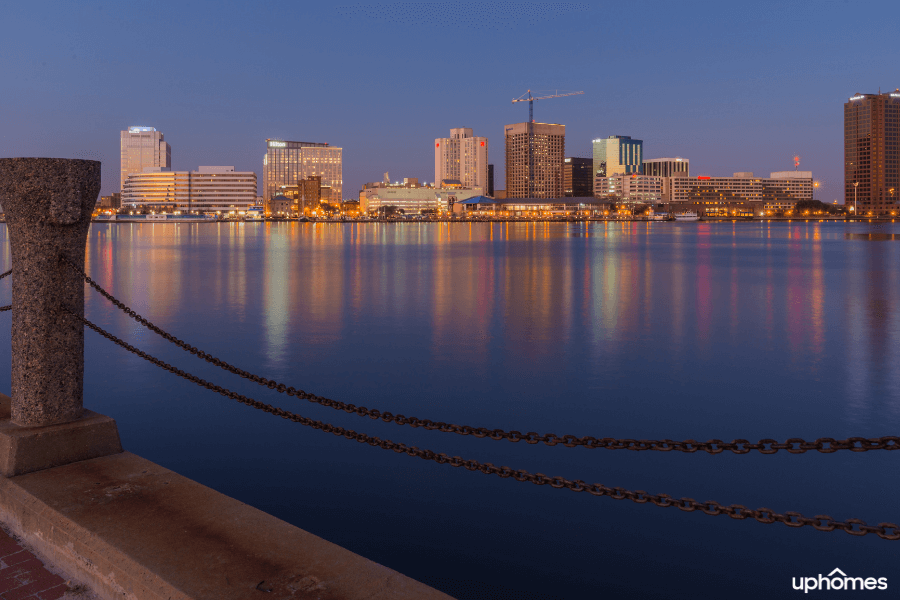 Edgewater-Larchmont
Located in Norfolk City county, this is one of the best places to live in Virginia. Most of the residents in this neighborhood own their homes and there are plenty of restaurants and parks nearby. The public schools near this neighborhood are also above-average. Edgewater-Larchmont is one of the most popular neighborhoods and is bordered by the Elizabeth River and Lafayette River. It's also only 5 minutes away from downtown. Residents here say it's one of the most family-friendly places to live. The median listing price for Edgewater homes is $389,000 while the average monthly rent is about $1,076.
Local Favorites:
Old Dominion University: Catch an ODU football game or go to a Monarchs basketball game.
Norfolk Navy Base: Just South of the Navy base. A great option if you'd like to live close by! 
Taste: Amazing sandwich shop! Great spot for lunch or to grab a drink.
South Bayview
An area that is great for families and young professionals looking for a safe and affordable place to live. This neighborhood also has a low crime rate. One downside to this neighborhood is that it doesn't offer many amenities; however, you can find some great local restaurants nearby. It's one of the most affordable neighborhoods, with the median home value at about $201,200. Residents say one of the best things about South Bayview is how dog-friendly it is.
Local Favorites:
Community beach: This neighborhood is only a mile away from a local community beach!
Ocean View Municipal Golf Course: offers golfers hybrid Bermuda greens and oak-lined fairways with an 18-hole course just a couple of miles away from the neighborhood.
Talbot Park
Another neighborhood that makes you feel safe, this area has hardly seen any crime. Talbot Park is also conveniently close to everything with schools, churches, and shopping areas all nearby. Most retail locations will require a quick drive. It's a very family-friendly neighborhood and residents often see joggers, dog walkers, and kids playing. The median home price in this neighborhood is $357,000 with the average monthly rent at about $1,100. The great location makes it one of Norfolk's best neighborhoods.
Local Favorites:
Lafayette River: Located right on the river, it's a great place if you love water activities like kayaking, canoeing, or boating. 
Norfolk Haunted Temple: The most "horrifying" place in Hampton Roads. This Haunted House is a scary, interactive experience featuring thrills, chills, and state-of-the-art special effects.
Granby Elementary & High School: Both located right beside the neighborhood, the high school is the only one in the school division that offers an International Baccalaureate program. NewsWeek placed Granby in the top 1300 of "America's Top Public High Schools."
North Shore
If you're moving to Norfolk because of a Naval Station Norfolk transfer, this may be the place for you. It's super convenient and also very safe, located just north of Downtown. The North Shore is a family-friendly neighborhood and is also popular among young professionals. Many of the residents who live here work on the Naval base. There are also several small restaurants and local shops within the neighborhood. The median home price is about $450,000 and the average monthly rent costs around $1,125. In the North Shore, most residents rent their homes.
Local Favorites:
Hermitage Museum and Gardens: Historic home and beautiful gardens offering an art collection, professional program, and classes. 
Sewells Point Golf Course: Terrific views and challenging play for golfers at every skill level. 
Naval Station Norfolk: Just a short drive from the base if you work there or if you want to go see a tour.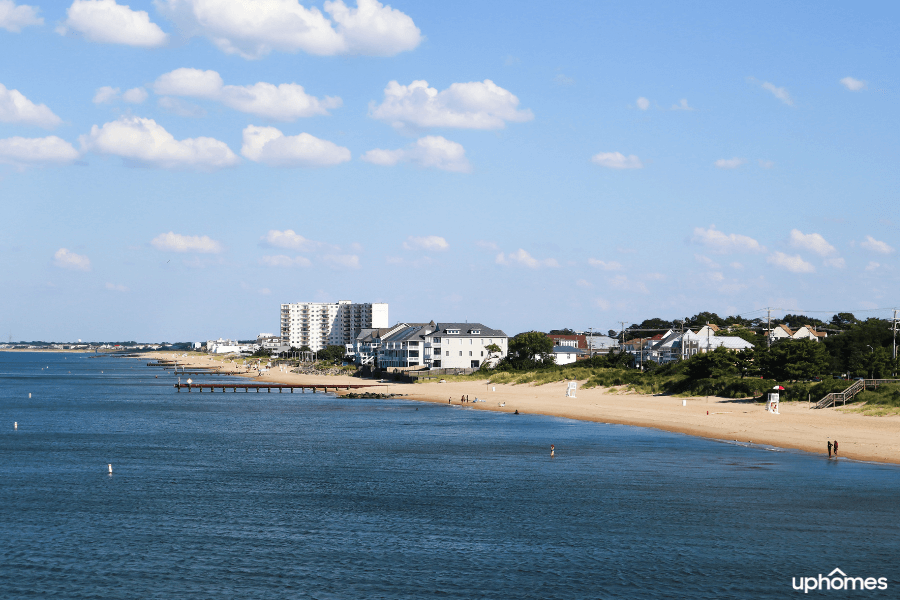 Roland Park
Another great place to raise a family, Roland Park is a quieter neighborhood and very safe. It's located where Norview Avenue dead-ends into Tidewater Drive. Living here requires a bit more of a commute to find shopping and recreation. Within the neighborhood, there is a playground for the kids and some businesses nearby. Most of the homes are well-maintained, mid-century prefabricated houses. There is also a large apartment building right next to Tidewater Driver. The median price of a home in Roland Park is about $219,000 and the average monthly rent is $1,334.
Local Favorites:
Wayne Creek: Surrounds most of the neighborhood. A fun place for kids to get out and explore nature
Lakewood Park: Located just a few miles away from the neighborhood, a great place to go for a walk or a run or bring your kids to play.
Pinewell
A smaller neighborhood is located in a 4x3 block section. You may not even know this neighborhood exists unless you seek it out! It's convenient to the Norfolk Navy Base if you commute there for work; only about a 7-10 minute drive. Also located about 20 minutes from downtown Norfolk. The neighborhood has tons of trees, easy parking, and wide streets. One of the best things about this neighborhood is the prices. You can buy a 2-3 bedroom home in the low $200,000's. The max price of houses in this neighborhood is about $400,000-$450,000. It's also not in a high flood zone which is a major plus in Norfolk and part of the reason it's on our list of best neighborhoods. 
Local Favorites: 
Ocean View Golf Course: The 18-hole golf course is located right next to this neighborhood and is perfect for golf lovers!
Community Beach Park: In walking distance from this wide, sandy beach on the bay. Perfect place to enjoy the sunshine and the shore!
Ocean View Beach Park: A popular place for several annual festivals with acres of beach and lawn plus a boardwalk and music bandshell with dancing.
Waters Edge and Larrymore Lawns
These two older communities are located right next to each other. The homes are affordable and it's a great place for a family to live. This neighborhood is also close to the interstate so it's easy to commute to other cities in Hampton Roads. It's not far from anything whether you're traveling to Ocean View or downtown Norfolk. Waters Edge and Larrymore Lawns are definitely central locations. 
Local Favorites:
Norfolk Botanical Gardens: One of the best gardens to see in Norfolk and the largest in the area. There are fun annual events every year like Christmas light shows.
Norfolk Airport: This neighborhood is conveniently located right near the airport so it's perfect if you fly a lot for family, work, or leisure.
Oakmont North Playgrounds: Located just a few miles away, a great play to take your kids to play or to go for a walk or a run.
The Best Neighborhoods in Norfolk VA - The Bottom Line
Finding the best place to live for you and your family is important before setting your roots in a new city or state. As you can see, Norfolk is a great place to live with some 247,000 residents with a wide variety of neighborhoods to live in. It has seven miles of the Chesapeake Bay beachfront and 144 miles of shoreline along its lakes, rivers, and the Bay. Norfolk is home to the USS Wisconsin Battleship and a harbor. Cruise vessels of up to 3,000 passengers regularly stop at the Half Moone Cruise and Celebration Center Downtown. Norfolk has also been recognized as a Tree City because its neighborhoods have extensive trees and flowers.
By reading this guide, our team hopes that you are able to find your dream home and location in the best areas of Norfolk. Before you move to Norfolk, it's worth reading our list of the 15 things you need to know before moving to Norfolk. It may be helpful to you before making the decision of where to go. Before you move, make sure to reach out to one of our helpful Realty Specialists to guide you through the moving and home-buying process. Contact us today to find your dream location in Norfolk!

Find your new home
Search real estate and homes for sale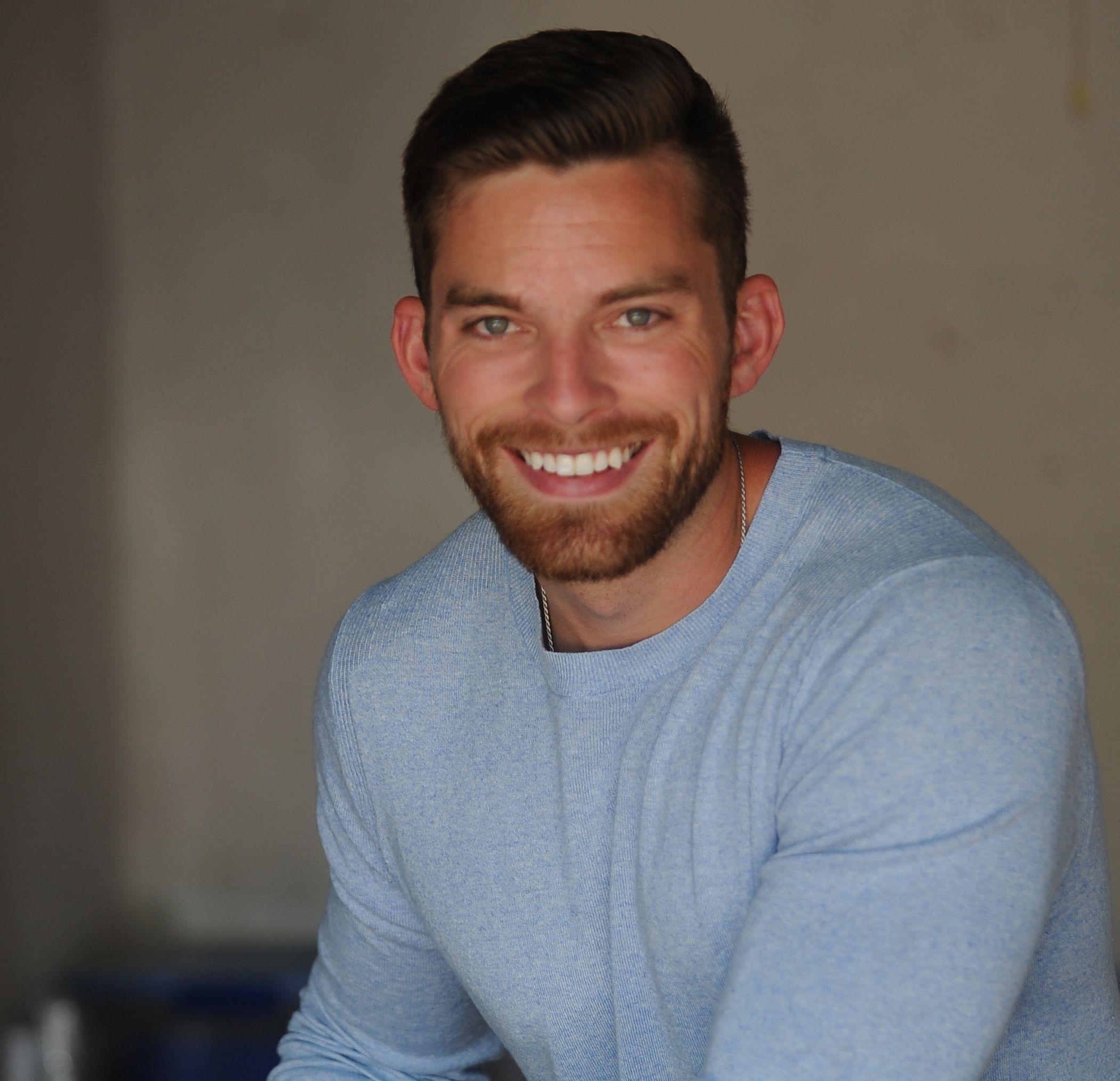 Ryan Fitzgerald
Hi there! My name is Ryan Fitzgerald, and I am a REALTOR®. My goal is to help you learn more about real estate through our Real Estate Blog! Hopefully, you enjoyed the above blog post and it found a way to provide help or value to you. When you're ready to buy or sell a home of your own let us know here. Please feel free to join the conversation by dropping us a comment below.