11 Things to Know BEFORE Moving to Dallas, TX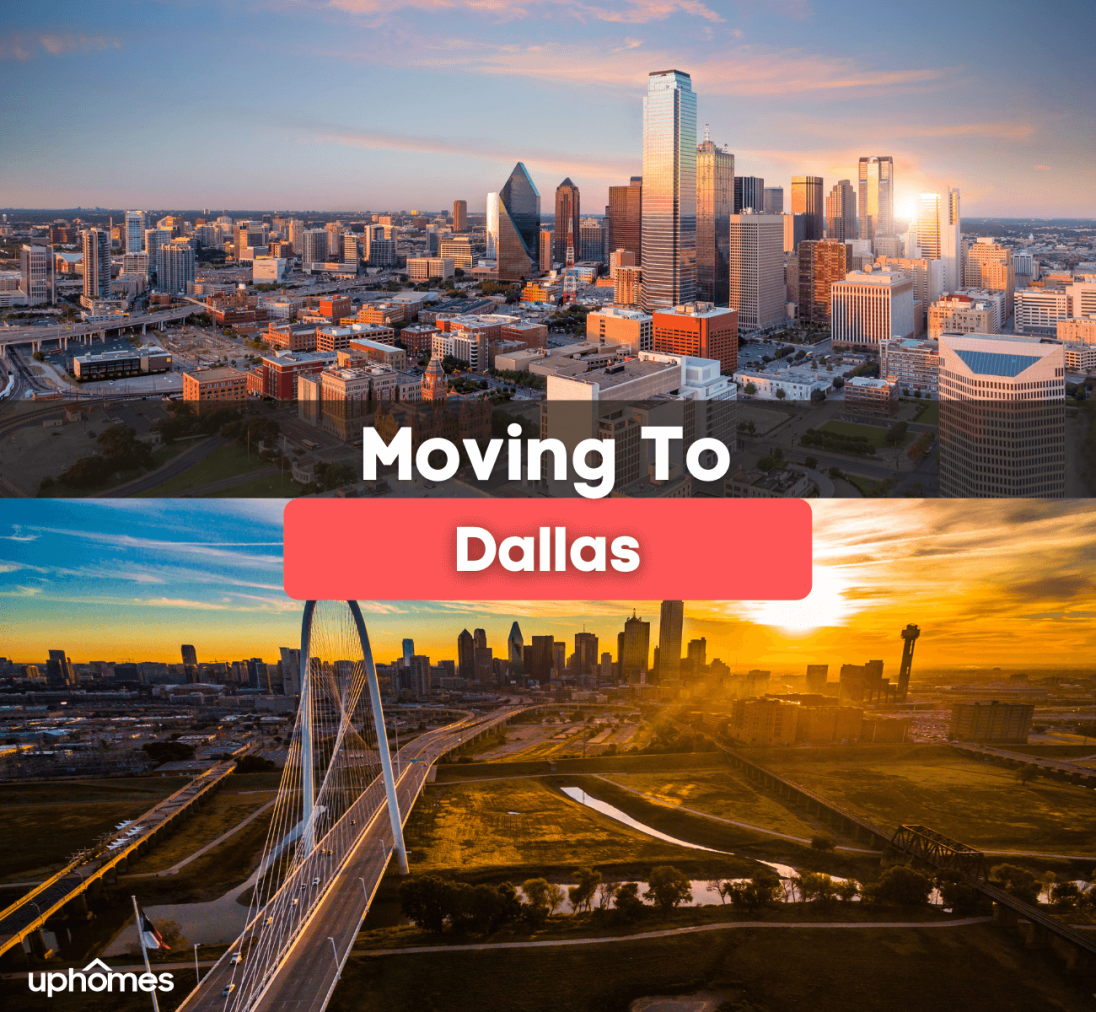 Living in Dallas, TX
Life in Dallas, TX: What is it like moving to Dallas, TX?
If you are making the big move to Dallas, Texas, then make sure to pack your cowboy boots and hats. Home to a population of 1.3 million people, Dallas is a large city located in Northern Texas that is most well known for its fantastic weather, flourishing economy, and affordable homes. An excellent place to live, Dallas is considered one of the best places to live in Texas and is popular among young professionals and families looking to relocate to the lone star state.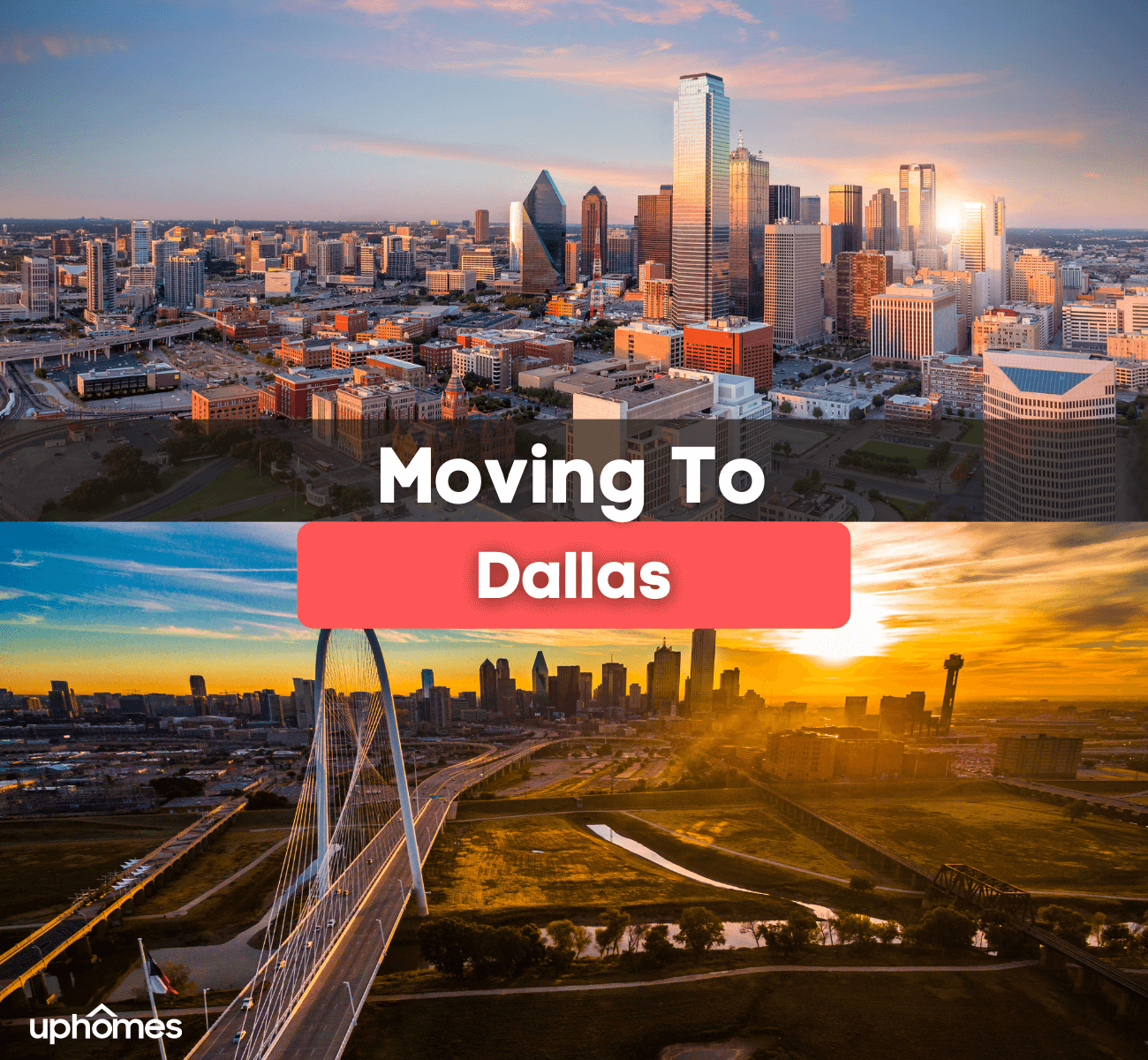 Considered one of the safest big cities in America, Dallas takes pride in its well-maintained streets and sought-after neighborhoods. Definitely, worth the move. Dallas is a booming city due to its beautiful scenery and bustling entertainment district. Full of many pros and cons, there are certainly some things that every potential resident should know before settling down in Dallas. While moving can be stressful, this moving guide was created to help you decide whether or not Dallas is the place for you. Without further ado, read on to learn more about the 10 Things to Know BEFORE Moving to Dallas, Texas!
Affordable cost of living.
One of the many reasons why everyone wants to move to Texas is its affordable cost of living and lower prices. While living in Dallas may be a bit more expensive than other cities in Texas, Dallas is only about 1% more expensive than the national average and is still cheaper than living in Austin. Dallas is an excellent option for any income level because of its growth rate and popularity. To live comfortably in Dallas, the median household income is around $58,000 a year. With everyday expenses such as healthcare, housing, and groceries costing less than the national average, it is no wonder that Dallas is so highly regarded. Not to mention, thanks to no personal income tax in the state, Texans can save even more money. Today, more and more Californians are choosing to flock to Texas for this monetary reprieve. Compared to living in San Francisco or living in Los Angeles, the cost of living in Dallas, Texas, is arguably better than California.
Dallas Real Estate Market
The real estate market in Dallas, Texas has been a hot topic for years, as it continues to experience rapid growth and development. The city's population has been steadily increasing, with an estimated 1.346 million people calling Dallas home as of 2023. This population growth, combined with the city's thriving job market, has led to a surge in demand for real estate. You can view homes for sale in Dallas on our website and explore how they compare to other areas in the state of Texas like Austin or Houston as well.
The housing market in Dallas is highly competitive, with limited inventory and high demand. This has resulted in a steady increase in home prices, making it a seller's market. The median home price in Dallas is currently around $325,000, which is higher than the national average. However, this price point is still relatively affordable compared to other major cities in the United States like Miami or San Francisco.
In recent years, developers have focused on building more apartment complexes in the city to accommodate the influx of residents. As a result, the rental market in Dallas has also seen significant growth, with a high demand for both long-term and short-term rentals.
One of the most notable factors driving the real estate market in Dallas is the city's strong economy. Dallas is home to several major corporations, including AT&T, ExxonMobil, and Southwest Airlines, which have all contributed to the city's robust job market. This has attracted many young professionals and families to the area, creating a strong demand for housing.
In addition, the city's vibrant culture, numerous entertainment options, and excellent schools make it an attractive location for families looking to settle down. As a result, the real estate market in Dallas is expected to continue to grow and remain highly competitive in the years to come similar to that of the other major cities in Texas.
Growing job market
Dallas is booming with job opportunities. Gaining more than 48,000 jobs over the past year, if you are moving to the area in search of work, you will not be looking for long. Home to 10 Fortune 500 companies, including Southwest Airlines, AT&T, ExxonMobil, and CBRE Group, more and more successful businesses are deciding to make Dallas their headquarters. Experiencing an 8% increase in job growth, which is more than the national average, Dallas is becoming the go-to destination for those looking to improve their careers. Today, the top industries in the area are technology, healthcare, defense, financial services, manufacturing, and the oil and gas. A great city for entrepreneurial spirits, Dallas is also becoming the perfect place for start-ups to get up and running. Dallas is ranked the 10th Best City for Business and Careers and is an economic powerhouse and leader.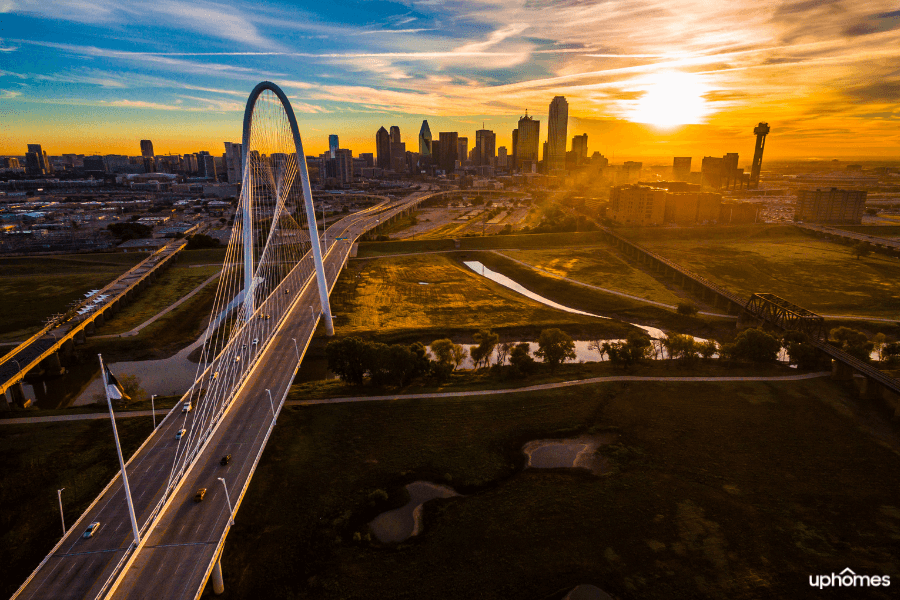 The summers are scorching hot.
Dallas, Texas, has a humid subtropical climate, meaning the summers are hot and humid while the winters are mild. Receiving an average of 39 inches of rain per year, rainfall in Dallas is more than the national average. With an average of 234 sunny days a year, residents love to spend time outdoors and enjoy the moderate temperatures. August is the hottest month in the city, with an average high temperature of 95 degrees Fahrenheit. Meanwhile, January is the coldest month, with an average low temperature of 35 degrees Fahrenheit. Due to mild temperatures, April, May, and October are considered the most pleasant months. If you are moving from a colder climate, then feel free to leave your snow shovel behind. Dallas receives an average of one inch of snow annually, if any, since temperatures rarely dip below freezing.
Beware of tornadoes.
While California has earthquakes and Florida has hurricanes, Texas is prone to tornadoes. Located in Tornado Alley, Dallas and the rest of North Texas receives an average of 132 tornadoes per year. While Texas is on the southern end of the Tornado Alley, tornadoes are a reality in Dallas that needs to be taken seriously. If you are moving from an area without tornadoes, it is essential to understand how dangerous they can be. Interestingly, even though Dallas receives tornadoes and basements are one of the best defenses against them, the city rarely has homes built with basements due to the frost line. To stay safe during a tornado in Dallas, stay away from doors and windows, go to the center of the room on the lowest floor, and use your arms to protect your neck and head. Stay alert and be aware of your surroundings.
Sports are a way of life.
Even though Texas is big, sports in the state are prominent. Dallas, in particular, is a sports town home to up to six professional teams and multiple college teams. No matter what sport you like to support, once you move to Dallas, you will soon find yourself cheering for the home team. Perhaps the most famous couple in the area is the Dallas Cowboys, who play for the National Football League. Renowned for its cheerleaders, the Dallas Cowboys play at AT&T stadium downtown, and it is a must-do for residents to attend at least one game while living in the city. Other teams in the area include the Dallas Stars NHL team, the Dallas Mavericks NBA team, the Dallas Wings WNBA team, the FC Dallas MLS team, and the Texas Rangers MLB team. Not to mention NASCAR and golf reign supreme here as well.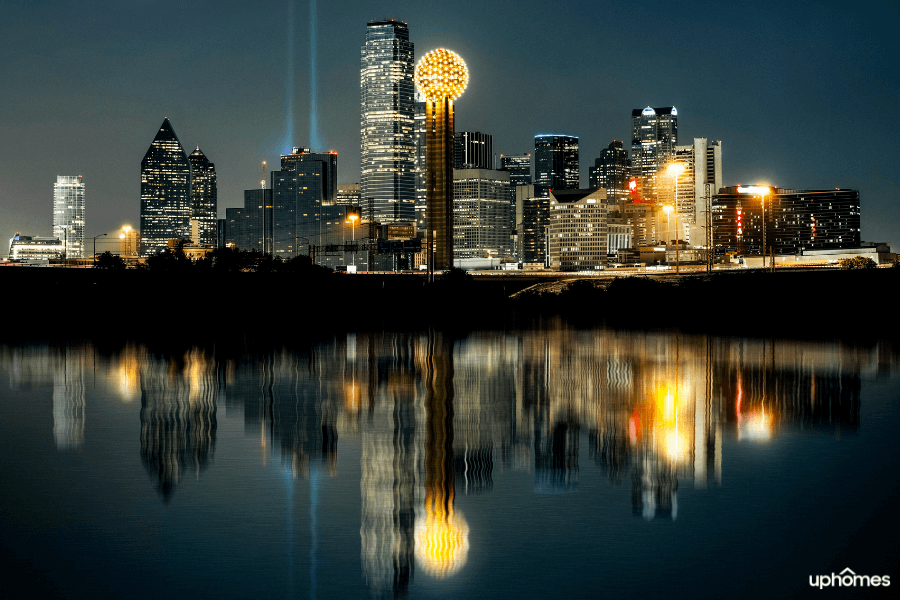 Spend time outdoors.
Even though Dallas is a large city, the area has plenty of parks and open green spaces that residents can enjoy. Dallas is home to the largest urban forest in the entire United States. If you love spending time outdoors and exploring nature, Dallas may be just the place for you. Featuring many parks, lakes, greenways, biking trails, picnic areas, and forests, Dallas has no shortage of outdoor spaces to check out. Whether you want to go on a run with your dog or kayaking with your family, outdoor recreation is the key to enjoying life in Dallas.
Check out these favorite local parks and green spaces in Dallas, Texas! 
Dallas is well educated.
Dallas is home to a great public school system and many highly rated schools for all grade levels. Thanks to the Carroll ISD School District and the Dallas Independent School District in the city, Dallas is the location of eight of the top 20 schools in Texas. Some of the top schools in the area include Jasper High School, Carroll Senior High School, Dallas School of Science and Engineering, and the Dallas School for the Talented and Gifted. If you are moving to the area with school-aged children, it might be a good idea to move to a neighborhood that feeds into the schools you would want your children to attend before buying a home.
For those looking for higher education opportunities, Dallas is no stranger to great colleges and universities. With more than 30 institutions to choose from, it is safe to say that Dallas prioritizes education and learning. Plus, thanks to in-state tuition status, take your new Texas residency to the next level by furthering your education at a top-rated school in the area. Some of Dallas's most popular colleges and universities include The University of Texas at Dallas, The University of Northern Texas, Southern Methodist University, and Dallas Baptist University. Texas A&M is only about three hours away from Dallas.
Residents love to eat out.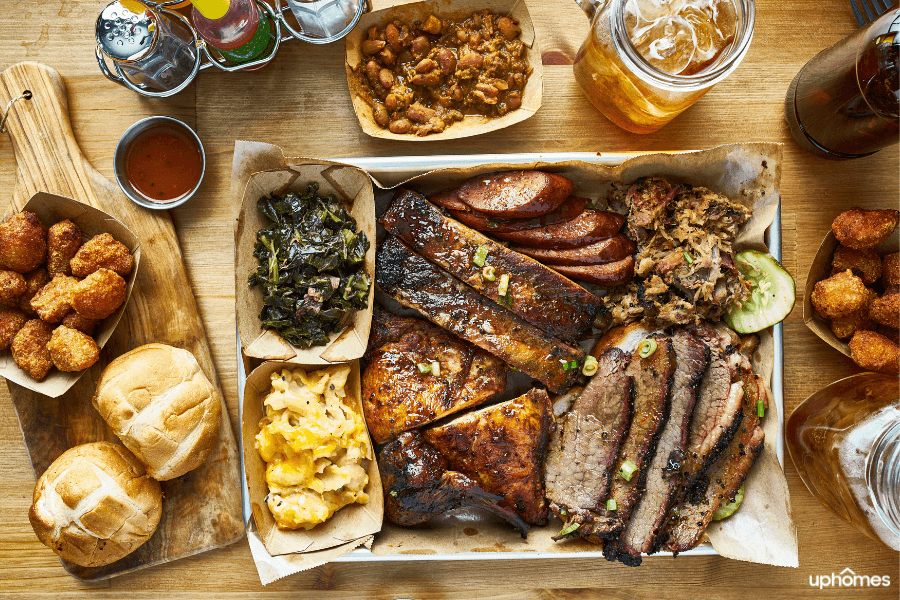 The dining scene in Dallas is definitely something to talk about. From award-winning restaurants to small-town cafes, finding a good meal in Dallas is easy to come by. Quickly becoming a foodie city, the cuisine in Dallas will appeal to even the pickiest of eaters. Best known for its Texas barbeque and amazing Tex-Mex, Dallas is serving up only the most iconic dishes from barbeque brisket to homemade tacos.
Check out some of these local favorites restaurants in Dallas, Texas! 
Traffic can be hectic
Since Dallas is so large and spread out, owning a car will make life easier. While there may be many walkable sections of the city, it can take up to an hour to get from one end to the other. Even though owning your car has its advantages, the traffic in Dallas can be a bit intimidating. On the freeways around rush hour, in particular, prepare to be stuck in traffic for long periods. This is especially important when factoring in commute time to and from work. The Dallas Area Rapid Transit System is a great option for those who choose not to have a car. 
Head to the state fair.
The Texas State Fair is held in Dallas annually and is a must-do experience for both native and new residents. Held at the historic Fair Park, bring your family for days full of exciting games, activities, and out-of-this-world fair food. Promoting agriculture and education in Texas, the Texas State Fair brings the community together and supports local vendors. Usually lasting 24 days at the end of September into October, prepare to feast on all of the funnel cake and cotton candy your heart desires.
Moving to Dallas, TX - The Bottom Line
A great place to live in Texas, Dallas has many opportunities, great schools, and only the best of southern hospitality. Whether you want to live in the center of downtown near all of the action or in a quiet suburban neighborhood near nature, Dallas certainly has a place for you. If you are moving to Dallas and want to buy a home, make sure to reach out to one of our knowledgeable and experienced Realty Specialists to aid and guide you through the home buying process. No matter what budget you may have or what property type you desire, our team is here to help every step of the way. Contact us today to find your dream home in Dallas, Texas!
#blog-moving-texas-cta#

Find your new home
Search real estate and homes for sale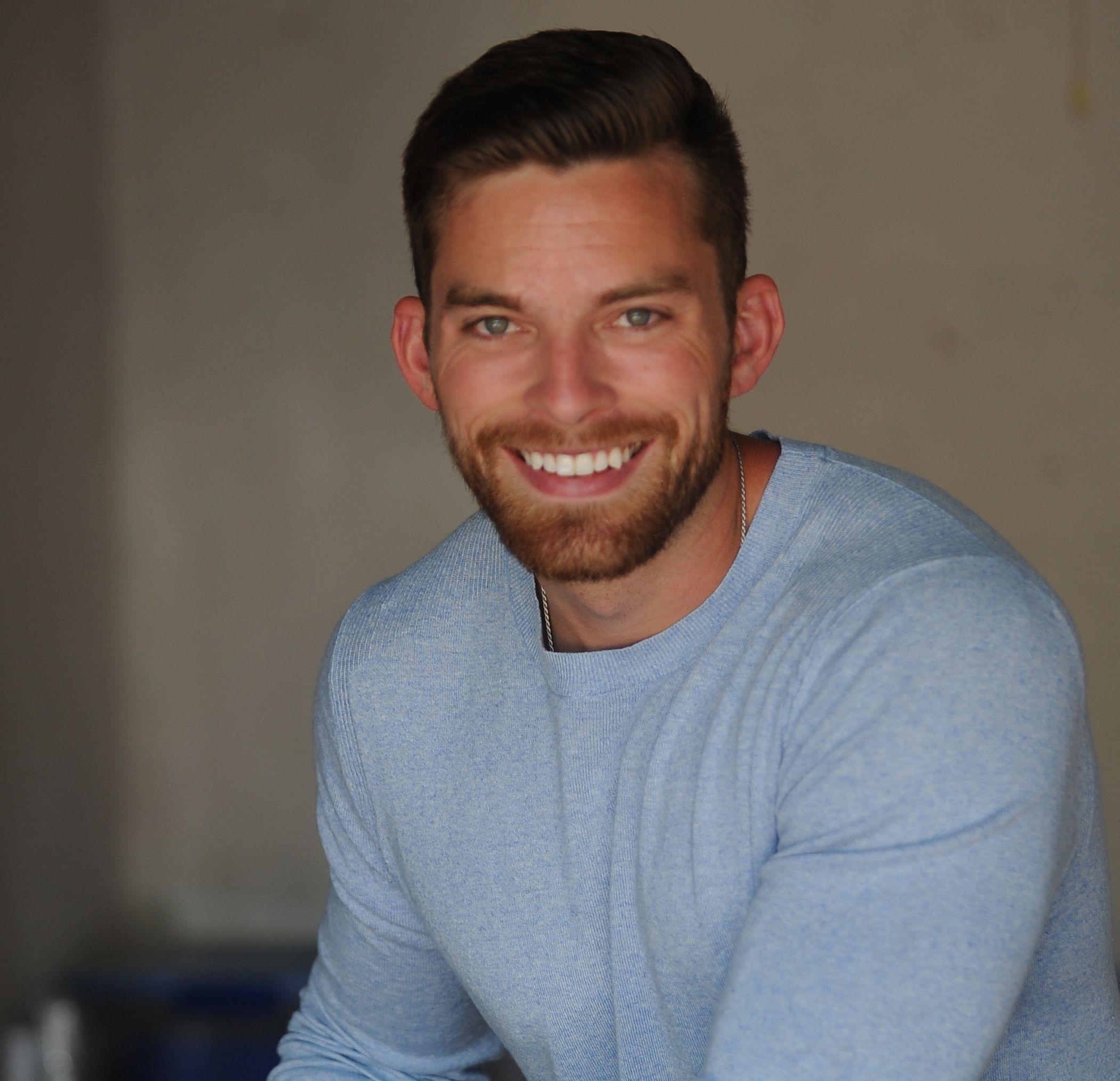 Ryan Fitzgerald
Hi there! My name is Ryan Fitzgerald, and I am a REALTOR®. My goal is to help you learn more about real estate through our Real Estate Blog! Hopefully, you enjoyed the above blog post and it found a way to provide help or value to you. When you're ready to buy or sell a home of your own let us know here. Please feel free to join the conversation by dropping us a comment below.