13 Best Neighborhoods In and Around Tampa, FL
13 Best Places to Live In Tampa
The Best Neighborhoods in Tampa
What does Tampa have to offer other than waterfront access, close proximity to pristine beaches, gorgeous weather year-round,  and the title of Super Bowl LV champs? Well for starters, Tampa is home to many fantastic restaurants, schools, and shopping destinations, plus a vibrant arts and culture scene. Not to mention that some of Florida's best overall neighborhoods also happen to be in Tampa. That is part of the reason so many people are moving to Tampa and why it is one of the best places to live in Florida!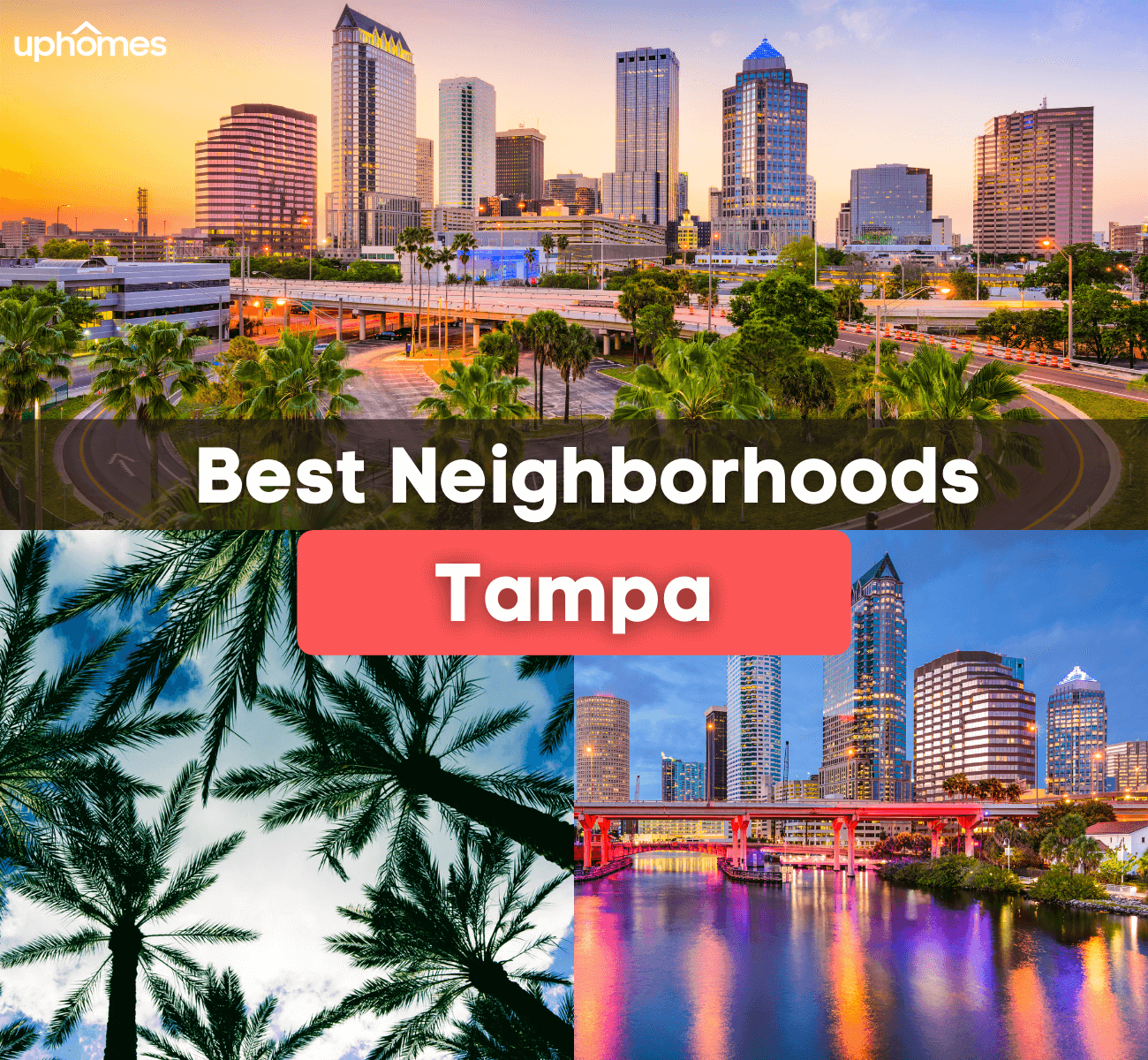 Surrounded by beach communities, a wilderness preserve, the Tampa Bay, and the lively city of St. Petersburg, the City of Tampa is uniquely positioned as a top destination for young professionals, college students, families, and retirees alike. There are a plethora of options to choose from when it comes to finding a new home —  whether that's in a downtown apartment, beach condo, or suburban oasis with a yard, Tampa has a flexible real estate market that can cater to your wants and needs. Within the city limits are some great neighborhoods, especially for students attending the University of Tampa, those moving to the city for work, or snowbirds looking to relocate to the warmer climate.
Making the decision to move to Tampa isn't a hard one at all, but choosing where you want to live to experience the city is, understandably, a bit more difficult. From the lively cultural hubs to the quieter beach communities, Tampa fits the bill. But that's why we're here, to provide you with a Spark Notes overview of the city's best neighborhoods.
Each neighborhood (and city) on our list have their own unique sense of identity, charm, and community. None of the areas are quite like the others, which is part of what makes Tampa a great place to live.
Hyde Park
One of the most desirable locations in Tampa;  Hyde Park is the area's most prestigious and historic neighborhood, with convenient access to fine dining, shopping, and nightlife right outside your front door. Plus, Hyde Park is situated on the Bayshore Boulevard — a 5-mile linear park connecting to Downtown Tampa. Located in Hillsborough County with a population of just under 2,000, Hyde Park is one of the best places to live in Florida. Not only do Hyde Park residents get to enjoy that warm neighborhood feeling and a strong sense of community, but they also get to enjoy a plethora of bars, restaurants, coffee shops, and parks – AKA it's perfect for families. As an added bonus, the public schools in Hyde Park are highly rated, making it an extra desirable location for those with kids. Because most people in Hyde Park own their homes, this neighborhood provides that perfect mix of urban and suburban.
SoHo
If you're looking for a night out on the town (or, if you thrive as a night owl), this next place on our list is for you. This isn't quite a neighborhood, but more of an entertainment and residential district within Hyde Park. South Howard Avenue, "SoHo" for short, is a foodie and shopping destination by day, and a lively social scene by night. SoHo has something for everybody. Soho's walkable village serves up a lively shopping, dining, and social scene for the daytimers and a livelier nightlife scene than most other Tampa neighborhoods. Great bars, restaurants, and hotels mean lots of tourist activity and never-ending fun.
Ybor City
The next location on our list is known as the "Heart of Tampa" and boasts the title of being the only neighborhood designated as a National Historic Landmark District on Florida's west coast. Simply put, our list wouldn't be complete without talking about this historical gem. Located in Tampa's historic Latin quarter and former center of cigar manufacturing. Founded in 1886, Ybor City offers a lively Cuban feel paired with a dense center of restaurants, bars, and entertainment. History abounds in this old city and the arts are celebrated. 
Ybor City's website says it best: "A neighborhood where the culture, history, diversity, and beauty keep it alive." This district breathes life into the city through its rich cultural preservation and celebration. And even if you don't end up calling Ybor your home, you'll still end up spending some quality time there enjoying the numerous cafes, wine bars, and maybe even a cigar. Plus, Ybor's 7th Ave has been recognized in the top 10 greatest streets in America. The urban feel of this neighborhood attracts more renters than homeowners and is better suited to young professionals. The residents of Ybor City range from students to business owners to doctors and everyone in between — community is key in this residential district.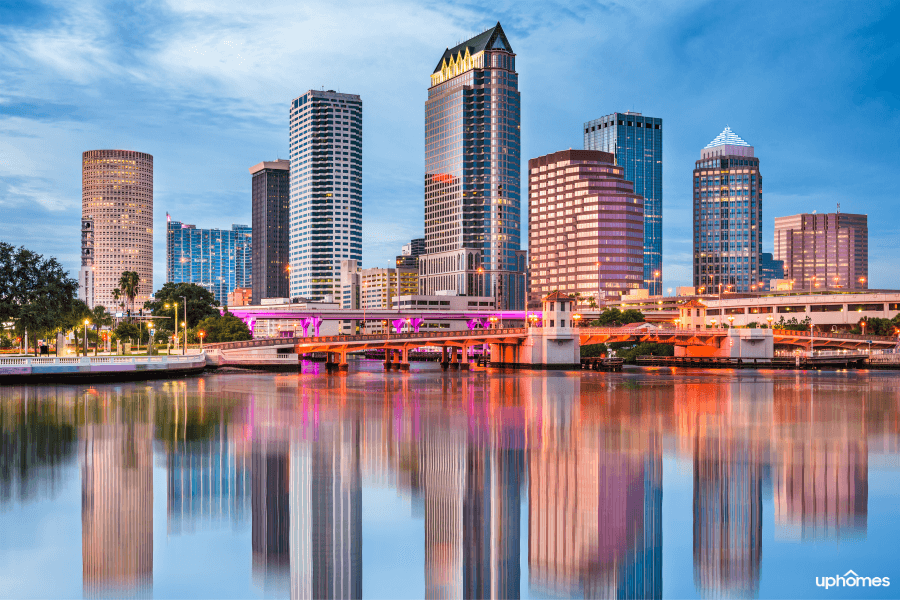 Downtown
For young professionals and college students, the Downtown district is the place to experience the city's energy at its fullest — especially at the Curtis Hixon Waterfront Park. This park hosts the city's popular festivals, cultural celebrations, and of course, the Gasparilla Parade. This truly modern city is continuing to grow and attract new life to a  city that was virtually empty after work hours just a few short years ago. Apartment buildings galore offer a variety of living experiences that will suit any and all. With an emphasis on outdoor living, Tampa provides waterfront access, green spaces, and community venues, unlike many cities. Who is living in downtown Tampa? Everyone- all age groups are equally represented in the city and all evidence points to them staying put. 
Uptown
There's downtown, then there's Uptown — the top neighborhood for young professionals according to Niche.com. What makes it such a popular spot? Uptown Tampa is an up-and-coming neighborhood, located near the University of South Florida. The uptown district covers 19 square miles and is undergoing quite a transformation.  Renovations are ongoing and the future is bright. This may be the perfect time to invest in this up-and-coming neighborhood. 
Seminole Heights
If you are after a sunshine-filled, Bohemian vibe, look no further than the Seminole Heights neighborhood This early residential area of Tampa was once connected by a streetcar ...  It's quirky, young, and eclectic spirit attracts young families, artists, musicians, and hipsters to the neighborhood.  Just 3 miles north of downtown, Seminole Heights has undergone quite a transformation over the last few years, with revitalization efforts in full force, the neighborhood has a bright future, offers low crime rates, affordable living, and a 5-minute ride to the beach! Sign us up. We're ready to be beachside.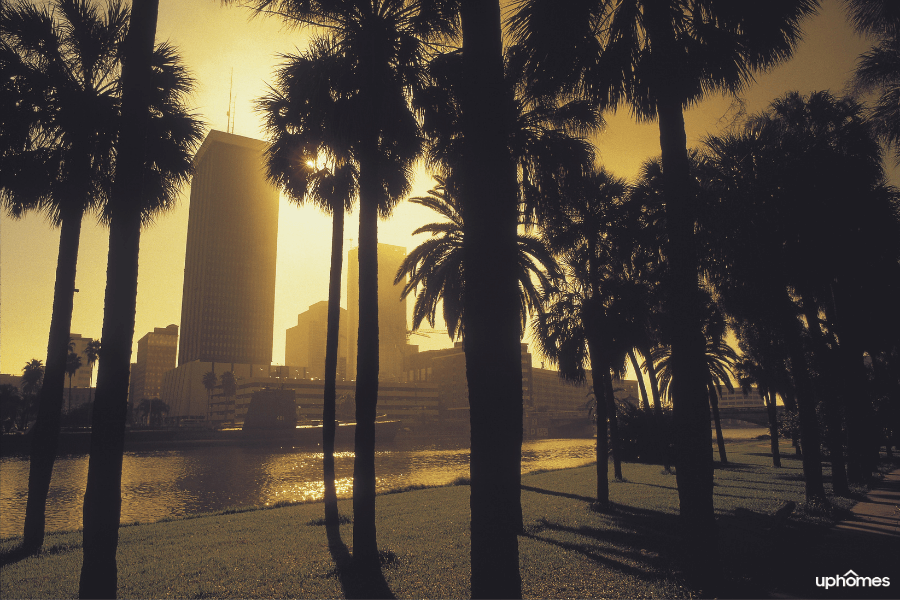 Davis Islands
Next on our list is the popular Davis Islands neighborhood – one of the most desirable in all of Tampa. Why's that, you may ask? Well, for starters, Davis Islands was built on two man-made islands with the original intent to become an extremely affluent and destination-location (think: The Great Gatsby). Now, Davis Islands did become an affluent neighborhood with beach amenities and outdoor recreation offerings, but that's not all. This neighborhood has developed into a very laid-back and relaxed community on the water, with residents enjoying the boating culture and being neighbors with NFL superstar Tom Brady. The residential demographics range from young professionals and families to NFL players and retirees. It's a great place to call home if you're looking for a place with direct access to city access, but without the hustle and bustle.
Channel District
Young Professionals say hello to one of the top destinations in Tampa for you. Nightlife is key here -- but it's not the only thing the neighborhood has going for it. It's a great (and safe) place for families, too. This neighborhood boasts a mildly sized population of around 4,000 residents. And like Hyde Park,  Channel District is one of the best places to live in Florida. Renting is the most common among residents, and because of that, this neighborhood is popular for young professionals looking to get their feet planted in the city (and yes, enjoy themselves, too). This neighborhood is perfect for the social butterfly, the coffee shop fiend, and the outdoor enthusiast. There are plenty of bars, restaurants, coffee shops, and parks to enjoy here. You'll likely find yourself spending most of your time outside of the apartment and enjoying your surroundings. Residents of the Channel District also enjoy a more dense urban feel than the Hyde Park natives – perfect for those who want to feel like they're living in the city.  For those with families, Channel District public schools are above average and it's a family-friendly place!
Harbour Island
We've already covered one island, so let's move on over to another. This time, we're diving into Harbour Island, and what makes it a great place to call home. With a population of just around 4,000, Harbour Island primarily consists of private residential areas, including condos, apartments, single-family homes, and large homes. It's also considered a sub-district within Downtown Tampa and is connected by a trolley to downtown, Channelside, and other neighborhoods (AKA the aforementioned Hyde Park). Don't fret though, you won't feel like you're on an island, there are a lot of bars and restaurants and seafood – like good seafood. And to round it out, most residents in Harbour Island own their homes (or condos), and the neighborhood is very walkable,  quiet, safe, family- and dog-friendly.
Now, if you want to live near city amenities but crave a little more beach access, you should check out these popular locales  in the greater Tampa Bay area: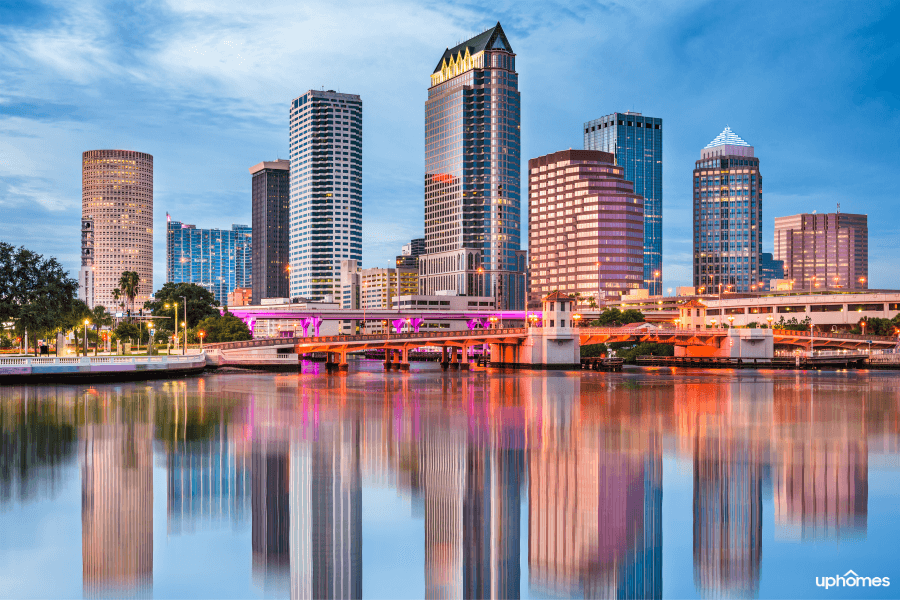 St. Petersburg 
Casually referred to as "St. Pete" or "Sunshine City," this beach town is what dreams are made of — if you're dreaming of pleasant weather, golfing, boating, fishing and beach-going. Let's be real, who isn't? Above average schools and affordable housing, the city was once known as a city of retirees is experiencing an influx of young professionals, young families and artisans attracted to the fixer-uppers in the historic districts. Up and coming, St Petersburg offers a wide variety of housing opportunities- from the beach cottages to high rises or quaint old city bungalows, this car-dependent city is a great option. 
Surrounding St Petersburg is several great neighborhood options for those wishing to escape "city" living. Kenwood, Greater Pinellas Point, Gulfport, to name a few offer tremendous opportunities for both the young and the old. 
Clearwater
Clearwater is home a bit older of a crowd, but that doesn't stop this town from consistently ranking as a top beach destination in the US for families. Clearwater Beach is a three-mile stretch of beautiful white sands and sunny weather. Voted one of the best beaches in the country, it is a beautiful place to live. Clearwater offers a lot of year-round outdoor activities and a healthy job market and a thriving housing market. Many people think of Clearwater purely for retirees, but it's also a great place to raise a family with a solid school system. The community is diverse and the housing options reach across all income brackets. 
Hunter's Green
This diverse, gated neighborhood is a fantastic place to raise a family! Good schools, low crime rates, and a true suburban vibe make Hunters Green an ideal neighborhood for young professionals and families alike,  Walking trails and parks are plenty in an area with a solid HOA - intent on maintaining an investment-worthy living experience. Community memberships to the country club are optional, but access is the icing on this cake.
Carrollwood
A larger suburban area in Hillsborough county boasts a population of more than 35000 but offers a small-town feel. Schools are above average, with several systems hitting the "great school" marks, housing is affordable with median home prices right around 250k, and Carrollton has lots of shopping, dining options, and outdoor activities. Young professionals are attracted to Carrolton for its easy access for the commute- and the feeling of escaping the big city after working hours. There is a multitude of HOA's within Carrolton so it will be easy to find a good fit for you and your family.  A low crime and affordable living make Carrolton a neighborhood worth looking at.
There are almost too many good options to choose from when it comes to finding the best place to live in Tampa, we could barely narrow down the list. But hey, we could think of much worse problems to have! Whether you're searching for that perfect suburban neighborhood or a community by the beach, Tampa has something for you.
#blog-moving-florida-cta#

Find your new home
Search real estate and homes for sale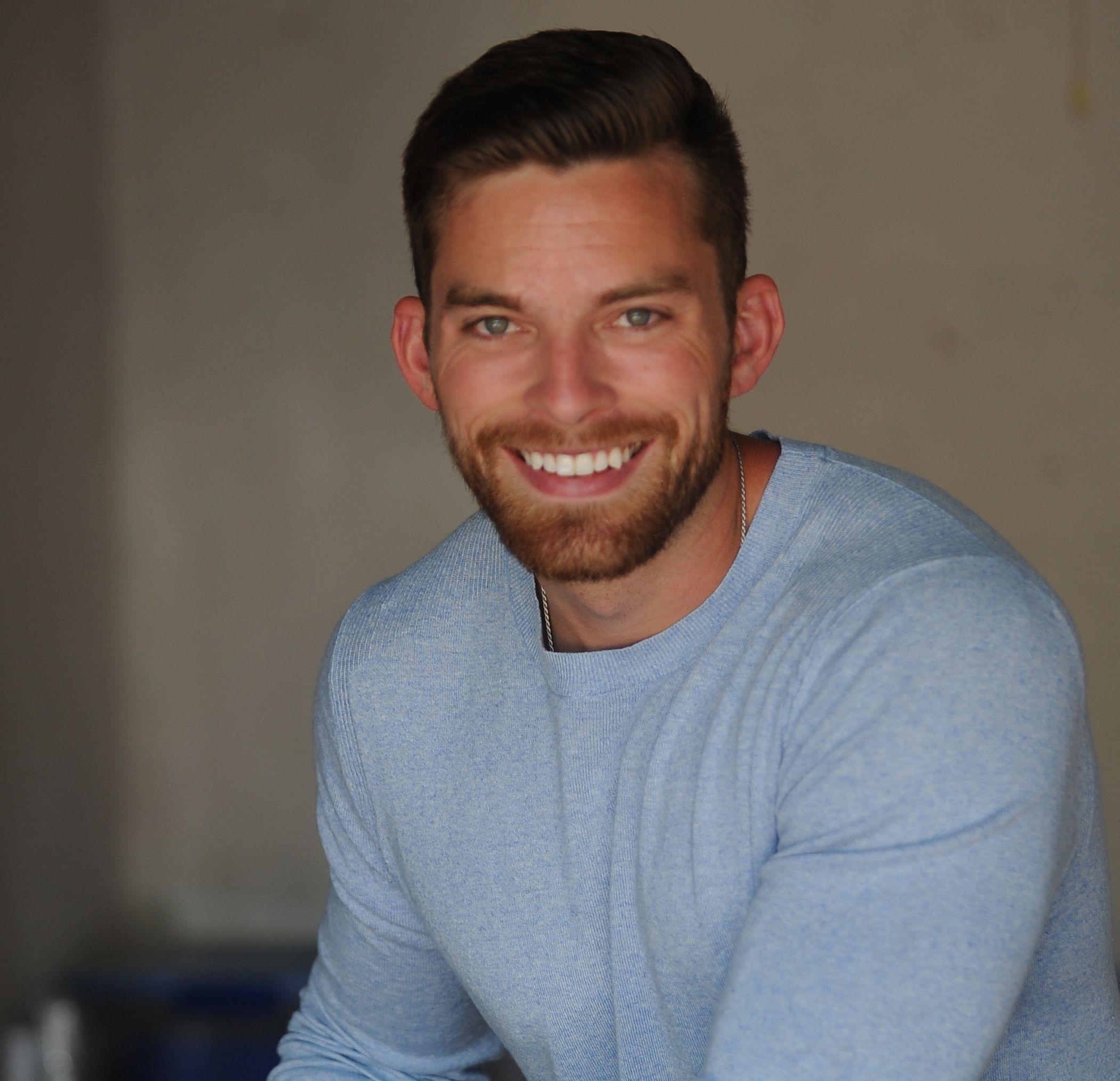 Ryan Fitzgerald
Hi there! My name is Ryan Fitzgerald, and I am a REALTOR®. My goal is to help you learn more about real estate through our Real Estate Blog! Hopefully, you enjoyed the above blog post and it found a way to provide help or value to you. When you're ready to buy or sell a home of your own let us know here. Please feel free to join the conversation by dropping us a comment below.