10 Best Restaurants in Tampa, FL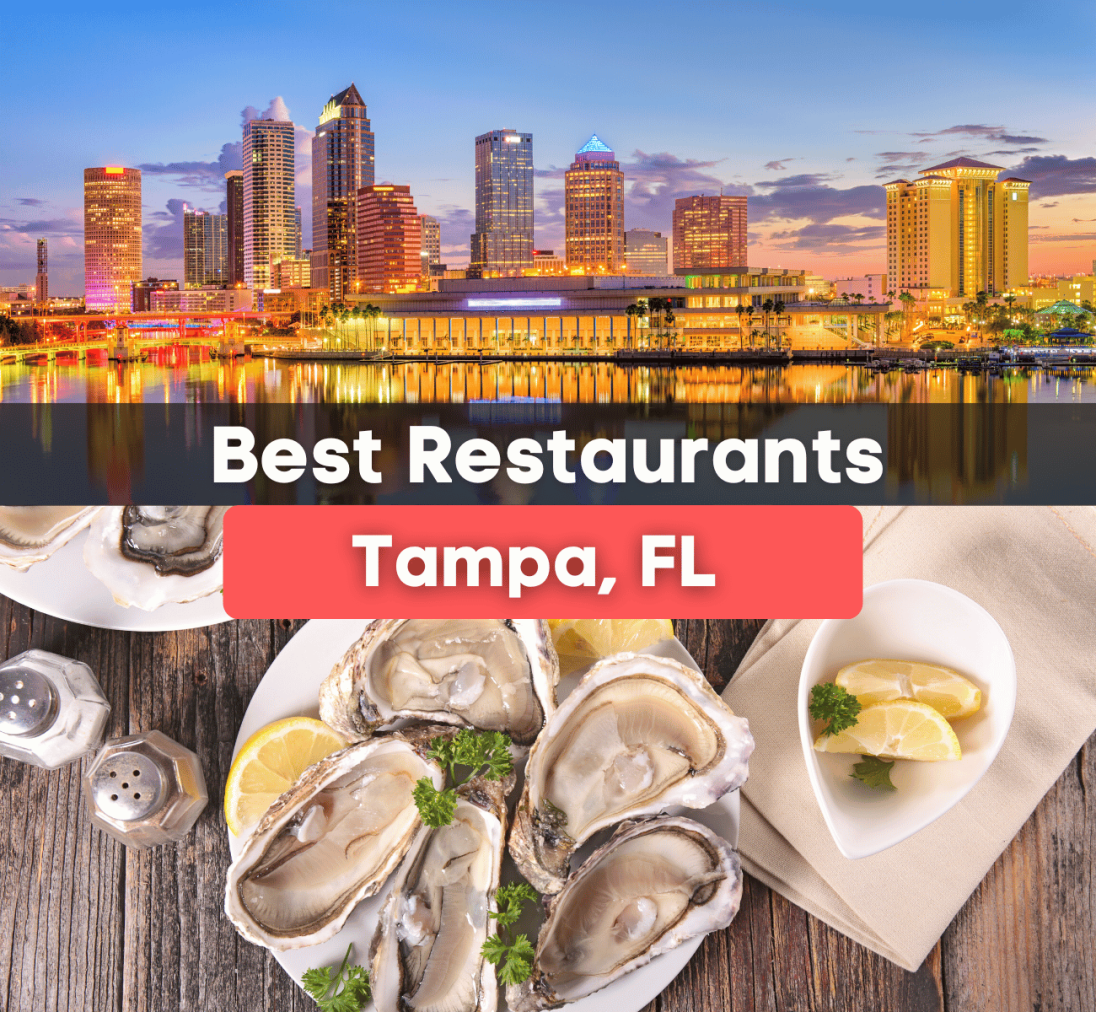 Places to Eat in Tampa
Whether you are moving to Tampa or just visiting, you may be wondering what the best restaurants are in Tampa. Follow along as we discuss some of Tampa, Florida's local favorite dining destinations.
Tampa, Florida, is a widely known city on the east coast. It is home to over 400,000 residents, and it just keeps growing. People are moving to Tampa because of its beautiful skyscrapers, fantastic weather, and close proximity to the beaches. Tampa is also close to other major cities like St. Petersburg and Clearwater.
This area is booming with young professionals and families. People are relocating to Tampa from all over because of everything that it has to offer. It is an excellent place for warm weather, lively nightlife, and many recreational activities, and it is also home to some of the best dining establishments.
Whether you are looking for a restaurant to visit for a casual date night or business meeting or to just enjoy a local restaurant for a quick lunch, Tampa has it all. Follow along as we discuss the local favorite dining options within this city. 

Here are ten of the best restaurants in Tampa, Florida.
On Swann
1501 W Swann Ave
Come visit On Swann for a seasonal new American cuisine establishment with a chic atmosphere. This restaurant is the perfect spot for those who are looking for an excellent destination for date nights or even for business meetings.
On Swann is still newer to the Tampa community as it has only been open for almost seven years. This restaurant is very unique in its own way that you won't find in other restaurants. Here you will find an open kitchen to the dining room so guests can watch the magic happen while these qualified chefs prepare their meals.
The menu at this establishment has various sections. Starting with 'Nibbles,' where you will find choices like marinated olive and burrata. Then you move on to the 'Share Board' where you have the options of different charcuterie boards. Next, you will find the 'Starters' section, which has a handful of appetizers to pick from.
Finally, you will come across the 'Mains' portion of the menu. This is where you will find various dishes. Our favorite is the Mahi which comes with clams, chorizo, saffron nage, and roasted piquillo. Another good option is the ribeye that comes blackened with cajun butter, crushed potatoes, and mushrooms with bourbon onions.
CW's Gin Joint
633 N Franklin Street
This fine dining establishment is where style and grace have attitude. Carolyn Wilson created CW's Gin Joint. CW's Gin Joint is known for it is throwback to times when fine spirits were savored in a casual atmosphere that exuded style. 
All the dishes you will find at this establishment have been mastered and created by the best chefs. Here you will find tons of Vegetarian and Gluten Free dishes, all inspired and crafted by fine dining.
Our favorite appetizers to start off with here are the fried okra, served with aioli or remoulade, and the purple truffle potatoes, which are served with garlic chives and aioli. If you are looking for something that is on the lighter side, try the Caesar salad or shrimp bisque.
At CW's, you will find options to order seafood platters, sandwiches, charcuterie boards, or some delicious entrees. A local favorite entree choice is the filet mignon which is served with asparagus in a cast iron skillet.
And obviously, there is a variety of gin to pair with your meals.
Oystercatchers
2900 Bayport Dr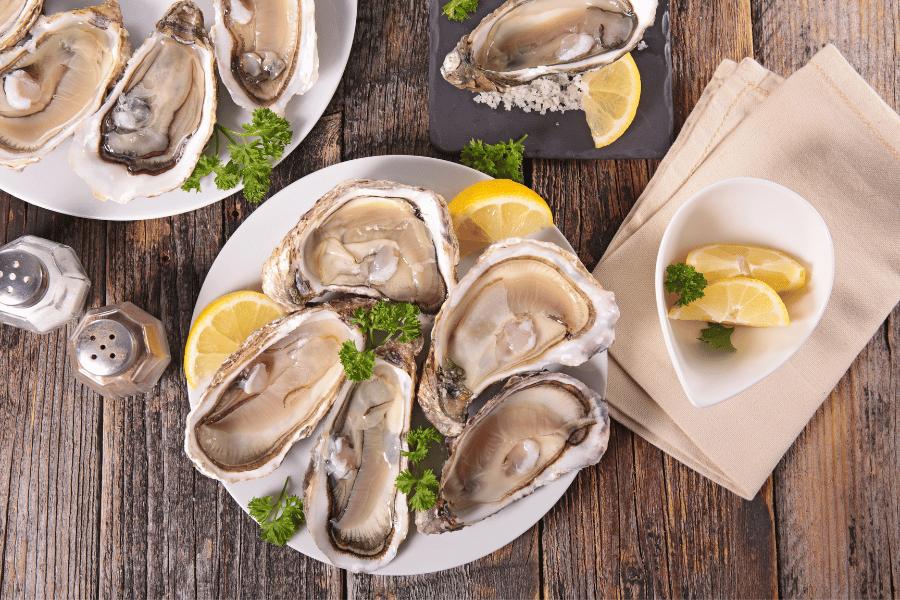 Check out this waterfront, upscale dining destination that is located inside the Grand Hyatt Tampa Bay. Here at Oystercatchers, you will find a private beach, dockside lounge, outdoor deck, seating, and large windows framing the interior to ensure you take in the breathtaking views.
Every meal you see at this establishment is all farmed fresh and made with delicacy. For lunch, our go-to choices are the oyster Rockefeller or the grouper tacos. They also have other lunch items like lobster rolls, tuna melts, salads, and more.
The dinner menu is where the fun happens. They have a handful of starters to choose from, our favorite being the crab cakes. You also want to experience the raw bar, as everything is freshly caught and seasoned deliciously.
Enjoy grilled grouper, halibut, pan-seared scallops, and more for the main entrees. This place to unique in every way, from the views of the scenery to the views of the meals in front of you.
Terra Gaucha Brazilian Steakhouse
1108 S Dale Mabry Hwy
Who doesn't love a Brazilian Steakhouse with all-you-can-eat meats, seafood, and salads? Terra Gaucha Brazilian Steakhouse is just that. This is an excellent destination for those who are looking for a place to celebrate any occasion. 
Here you will field the best authentic Churrascaria you can get in the United States. Churrasco, also known as Brazilian Barbecue, includes tableside service of fire-roasted meats of your choice. You can choose from beef, lamb, pork, chicken, or seafood. You then receive authentic hot sides and access to the gourmet salad bar. 
Terra Gaucha has other locations in cities like Stamford, Connecticut, and Jacksonville, Florida.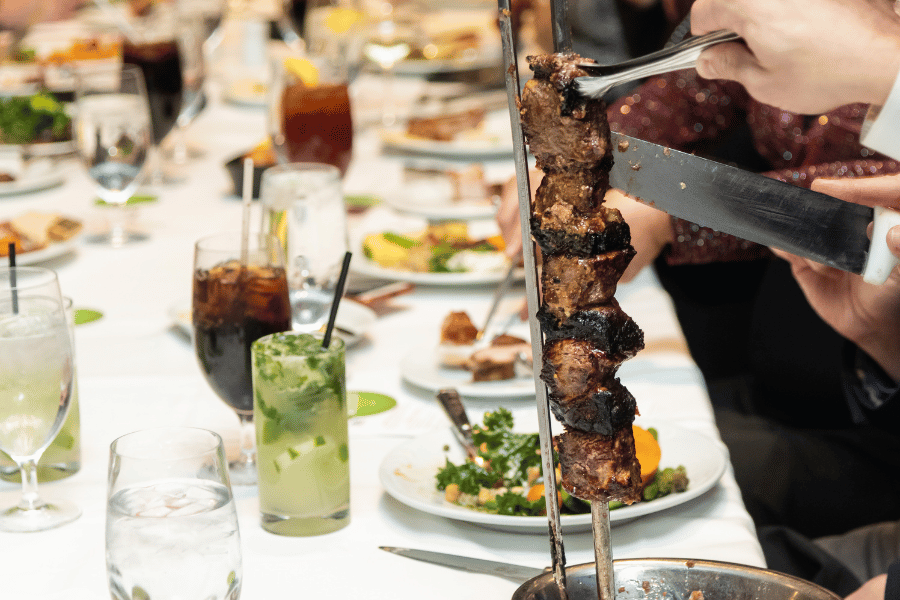 Watervue Grille
700 Harbour Post Dr
This lovely establishment is located in downtown Tampa near Harbour Island. At Watervue Grille, you will find upscale seafood dishes in a modern atmosphere with craft cocktails, water views, and tons of outdoor seating.
Our favorite dish to start off the night with is the flash-fried calamari or the steamed mussels that come with chipotle cream and grilled bread. Some of the famous local dishes for the main course are the pecan-crusted pompano that is served with fingerling sweet potatoes and broccolini and the shellfish combo that comes with half a lobster tail, shrimp, clams, rice, and green peas.
If you are looking for something on the lighter side, try the Margherita flatbread. Watervue Grill has two delicious salads to choose from as well. Their Caesar salad is delicious, and they have Panzanella salad that is served with pink peppercorn vinaigrette. 
This place is a perfect spot for those who are looking for the right place for date night.
Rusty Pelican
2425 N Rocky Point Dr
This sophisticated bar and grill offer classic American fare in a formal dining room with amazing waterfront views. The Rusty Pelican is known to be the exotic escape. Enjoy the incredible views of Tampa Bay while enjoying the freshest local seafood.
For starters, we suggest the crispy Brussels sprouts with Thai chili glaze or the crab cakes with sweet corn, chipotle, and ginger aioli. Here at the Rusty Pelican, you can order a seafood tower that comes with East and west coast oysters, shrimp, lobster and crab salad, salmon tartare, pink peppercorn, and champagne mignonette. The petite size serves two, and the imperial size serves four. It is an experience everyone should enjoy.
If that differs from your style, you can enjoy any of Rusty Pelican's signature items. Our favorite one is the surf and turf, which comes with an 8oz filet mignon, half of a lobster tail, mashed potatoes, and grilled broccolini. 
Rusty Pelican is now open for lunch on Thursdays and Fridays from 11 am to 4 pm. They also host happy hour Monday through Thursday from 4 pm to 6 pm.
Green Lemon
915 S Howard Ave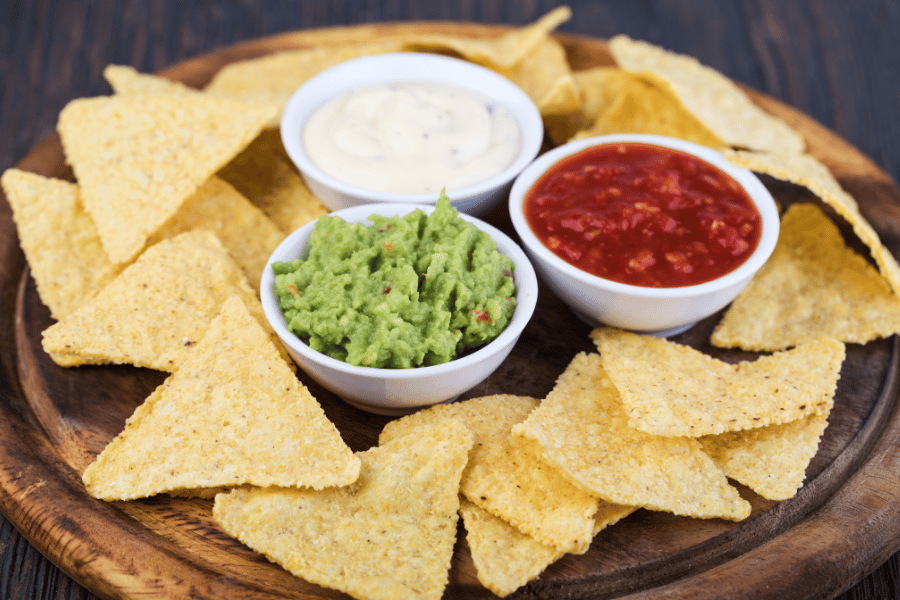 Green Lemon is the perfect spot for you if you are looking for an authentic modern Mexican dining establishment. At Green Lemon, they serve great food and have fun while doing it. As soon as you walk through the doors of this establishment, you will feel the welcoming, electric energy of the staff members.
Try some popular items like the street tacos, quesadillas, or the street trio, a combination of three different tacos. A unique thing about Green Lemon is that you can order a trio dip, choose between guacamole, queso, or salsa, or get all three.
A great thing about this establishment is that there are tons of gluten-free and vegan-friendly options. Most of those gluten-free options will be in the fiesta bowls portion of the menu, most of their dips, and all of their delicious sides.
Jimbo's Pit Bar B-Q
4103 W Kennedy Blvd
Who doesn't love authentic barbecue that is fresh and made with love? At Jimbo's Pit Bar B-Q, you will find a family-owned and operated business that provides its customers with the most delicious barbecue menu. This establishment is one of the best barbecue joints in the Bay area because of its fantastic food, excellent quality, and even better quantity for the price you pay.
Since 1970, Jimbo's has served the locals breakfast and delicious lunch and dinner meals. For breakfast, you can build your own omelet, or you can order a breakfast sandwich, pancakes, french toast, and more. Our favorite is the biscuits and gravy with their homemade biscuits.
For dinner, you can enjoy some of the most tender ribs that fall right off the bone and melt in your mouth. Or try their pork BBQ sandwich, fried fish, smoked sausage, and more. You can even get the meat you choose as a plate, and it comes with two sides. Some local favorite side dishes are mac and cheese (of course), cole slaw, or hush puppies.
Whiskey Cake Tampa
2223 N Westshore Blvd
This establishment is a local favorite in Tampa. It serves some of the best American comfort foods that are all made from scratch with the freshest ingredients. They serve brunch, lunch, and dinner for anyone who is hungry. They also have delicious handmade cocktails and a wide variety of Whiskey selections.
Here at Whiskey Cake, you will find an intense menu of delicious dishes. Local favorites include the candied bacon with BBQ lime aioli to start your meal. Then you move on to the entrees, where our favorites are the wood-grilled salmon with a delicious dill vinaigrette or the farm shuka cauliflower rice bowl. 
This restaurant has a handful of sandwiches to choose from if you would like a burger or chicken and cheese melt. If you are looking for something lighter, don't fret; they have six different types of salads to choose from. The local favorite is the smoked chopped chicken salad with basil garlic dressing.
If this doesn't make your mouth water, we don't know what will. This restaurant should definitely be on your must-try list. 
Noble Crust
11618 N Dale Mabry Hwy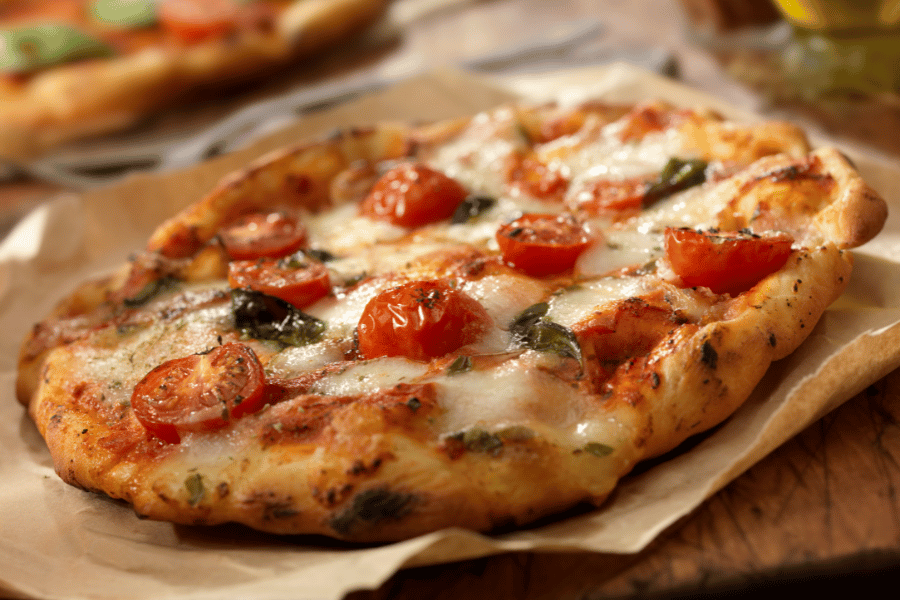 If you are looking for a stylish, contemporary destination with a menu of Italian and Southern dishes, look no more, Noble Crust is the spot for you. This restaurant is known to be one of the best Italian restaurants in St. Petersburg and Tampa. This is the perfect dining destination for those who want to enjoy a casual dinner with their family or significant other, or even a place to catch up with their friends. 
Our favorite dishes to start with at Noble Crust are the fried green tomatoes with tobacco honey glazed pork belly and pimento cheese or the parmesan truffle fries that come with truffle aioli. Moving on to the salads, this restaurant has a variety of salads to choose from, and each of them is amazing.
Some of the local favorite dinner entrees are menu items like the southern fried chicken served with tobacco honey, black pepper gravy, mac n' cheese, and ranch slaw. Another favorite is the braised lamb shank that is served with spring vegetables and grits with balsamic red wine jus.
The Noble Crust also has tons of very different pizza options to choose from if you are a pizza lover. Our favorite pizzas are the Noble Pig Pizza and the Works Pizza.
Best Restaurants in Tampa - The Last Words
As you can tell from reading this guide on the best restaurants in Tampa, each establishment has a different atmosphere. Something most of these restaurants have in common is the love for their community and serving the utmost best dishes, and the beautiful views you can take in from the establishment.
If you are considering moving to Tampa, you can contact us today to get connected with a local real estate professional to discuss the buying and selling process.
Check out our related blogs on moving to Florida, things to do in Tampa and the cost of living in Tampa.

Find your new home
Search real estate and homes for sale