7 Best Neighborhoods in San Antonio, TX
Best Places to Live in San Antonio, TX
Searching for the best neighborhoods in San Antonio, TX? Here are the 7 best places to live in San Antonio with local favorites!
As the seventh-largest city in the United States, the beautiful city of San Antonio is considered one of the best places to live in Texas. Best Known for its River Walk, delicious Tex-Mex, and affordable cost of living, San Antonio is definitely worth moving to. Home of the infamous Alamo, San Antonio is steeped in history and is the location of multiple Spanish missions and historical sites. Not only is San Antonio a safe and great place to live, but the city is recognized as one of the best places to raise a family.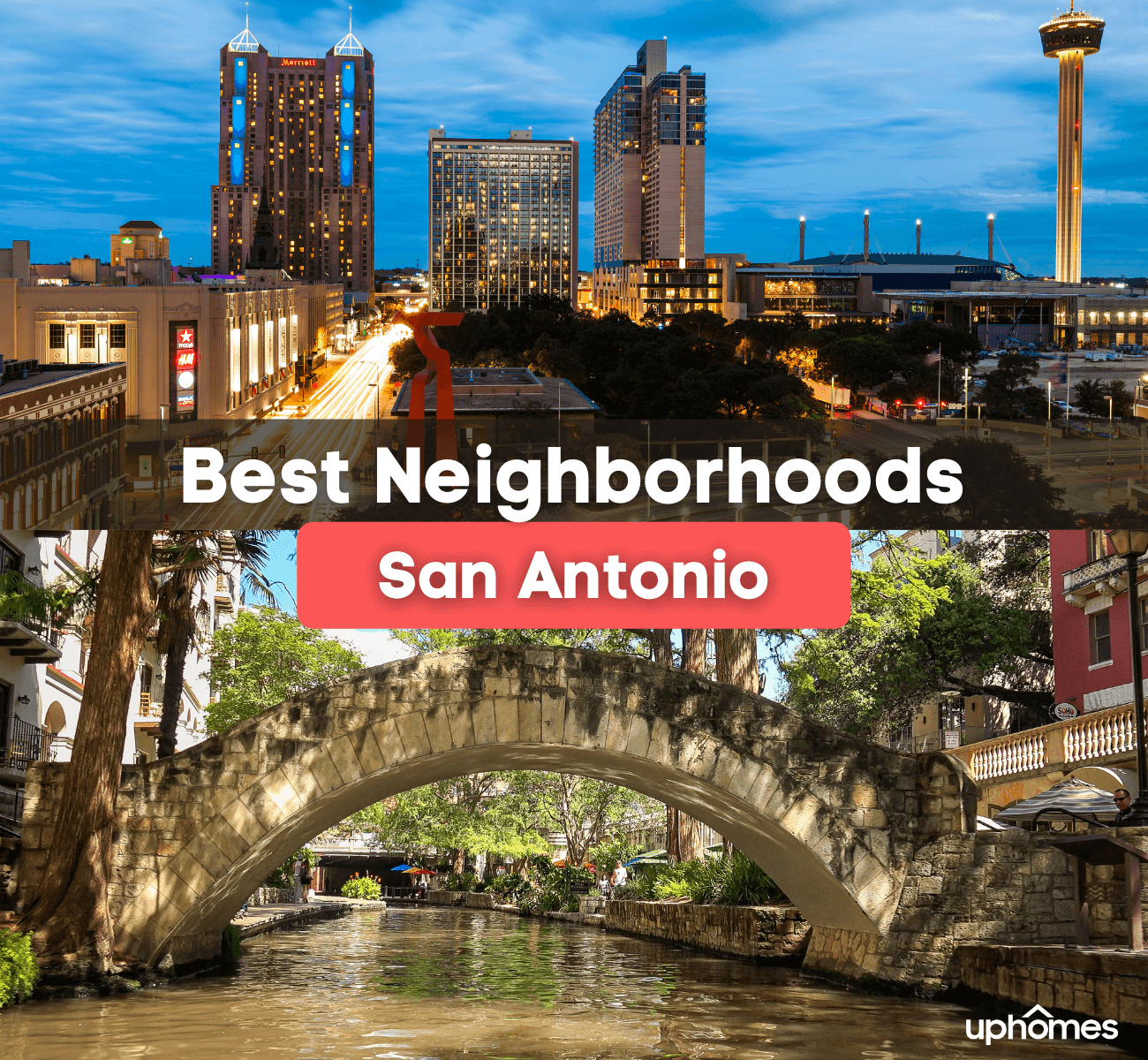 While moving to a new city can be stressful on its own, finding a great place to live in general is often overwhelming. Luckily, San Antonio, Texas has multiple great areas to choose from that will appeal to any lifestyle. With the help of this neighborhood guide, learn about the best and most popular neighborhoods in the city while staying away from any potential bad parts of town. Read on to learn more about the 7 Best Neighborhoods in San Antonio, Texas!
Alamo Heights 
If you are moving to Texas then you have to check out the neighborhood of Alamo Heights in San Antonio. Found just five miles from Downtown San Antonio, Alamo Heights is a unique neighborhood with a family-friendly atmosphere. Offering its residents a dense suburban feel, this is a walkable place to live with a variety of restaurants and local businesses to enjoy. Attracting many families and young professionals to the area, this is a very safe neighborhood with many fantastic schools. In fact, the Alamo Heights Independent School District is considered the best school district in San Antonio. If you are moving with school-aged children, some of the most highly rated schools nearby include Woodridge Elementary School, Alamo Heights Junior School, and Alamo Heights High School.
Local Favorites: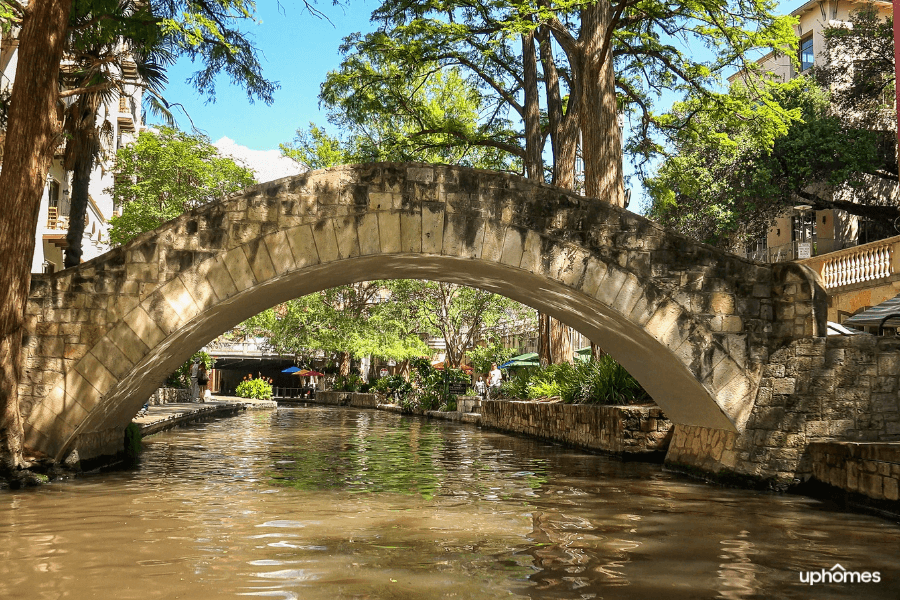 Terrell Hills
Located in Bexar County close to Alamo Heights lies the neighborhood of Terrell Hills with a growing population of just over 10,000 people. Found only five miles Northeast of Downtown San Antonio, Terrell Hills is a safe suburban community that is great for raising children or for spending retirement. Home to multiple top-rated public schools and up to six private schools, families with school-aged children will have access to only the best educational opportunities. Known to be 75% safer than other areas in the state of Texas, Terrell Hills is a great place to live. Surrounded by history, this neighborhood is well-established and is one of a kind. Full of amazing opportunities, residents will be close to local boutiques, eateries, and small businesses.
Local Favorites: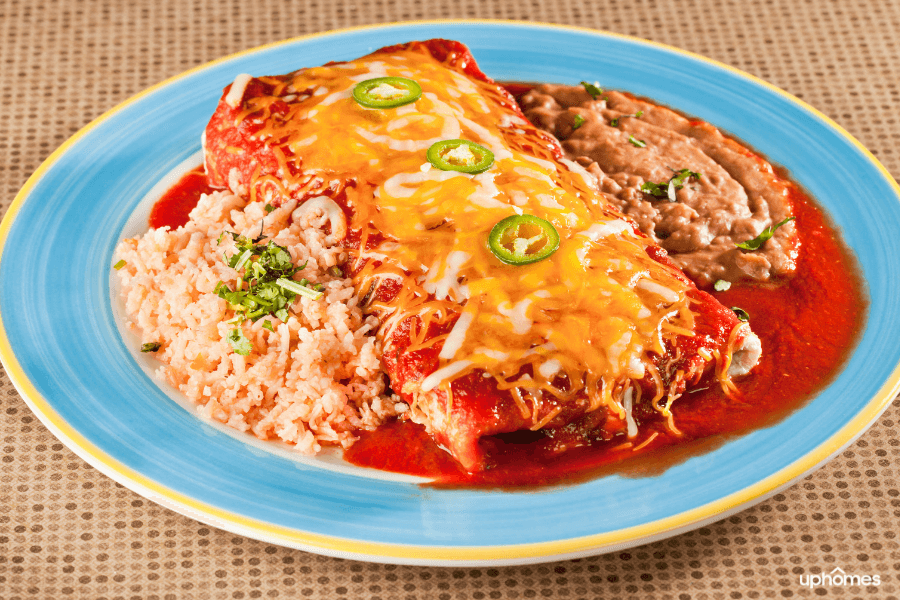 Oakland Estates
Great for young families and couples, the neighborhood of Oakland Estates is considered one of the best places to live in San Antonio. With a population of just over 8,100 people, 23% are families. For those moving with school-aged children, some of the top-rated schools in the area include McAndrew Elementary School and Health Careers High School. Plus, with affordable housing prices, Oakland Estates is a fantastic place to live for first-time homebuyers. Offering its residents a mixture of suburban and urban living, residents are surrounded by fantastic restaurants and entertainment.
Local Favorites:
Monte Vista 
The neighborhood of Monte Vista is an affluent and historical neighborhood that was founded in the late 19th century. Home to thousands of different residents throughout the year, there is a current total of 3,000 people residing in this part of town. Located near San Antonio College, Monte Vista is an architectural wonder full of Classical Revival, Queen Anne, Tudor, Craftsman, and Spanish Eclectic single-family home styles. Great for families and history buffs, this neighborhood is a true reflection of old Texas charm.
Known as a tight-knit community, residents can be seen attending various community events, social gatherings, and get-togethers. Plus, praised for its highly-rated public school system, Monte Vista takes the education of its youth very seriously. Some of the best schools in the area include Mark Twain Middle School and Thomas Edison High School. So if you are looking for a historical place to call home, Monte Vista may be just the place for you.
Local Favorites: 
Tanglewood Ridge
Tanglewood Ridge is a larger neighborhood in San Antonio with a population of over 14,500 people located in the Northwest part of the city. With an average age of 51 years old, this neighborhood is ideal for established professionals and retirees. Built back in the 1970s for the middle class, Tanglewood Ridge has since grown into a diverse area with many opportunities for work and play. Known as a safe and affordable place to live, this neighborhood is great for first-time homebuyers. Providing its residents with a perfect mixture of suburban and urban living, living here is truly the best of both worlds. With a fantastic school district and many fun things to do, it is no surprise that Tanglewood Ridge is one of the most sought-after neighborhoods in San Antonio.
Local Favorites: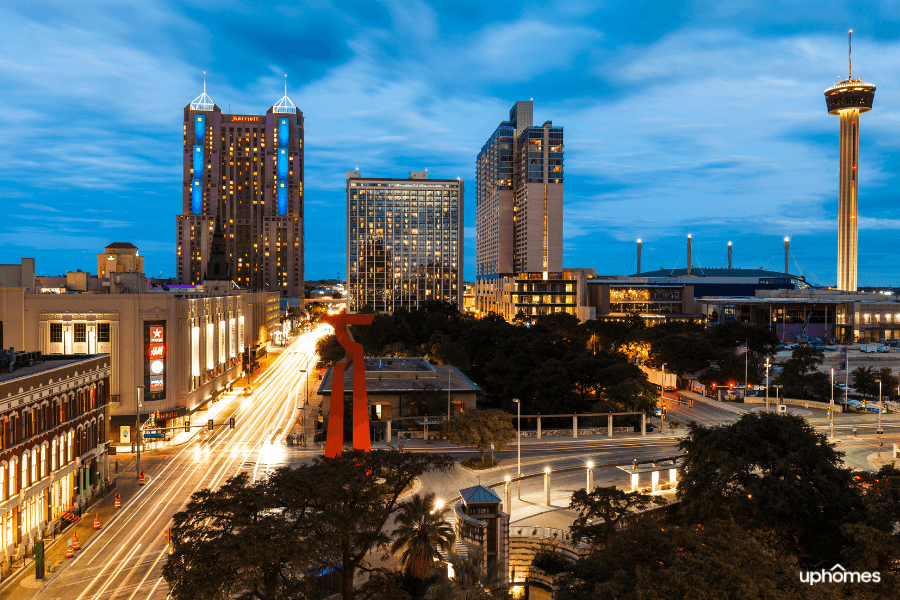 Mahncke Park 
The urban neighborhood of Mahncke Park is located on the Eastern side of Midtown San Antonio. Found close to Downtown, Mahncke Park has a smaller population of just over 3,500 residents. Known to be extremely safe, this is an awesome place to live for families since it is ideal for raising children. Surrounded by multiple parks, walking trails, and botanical gardens, this neighborhood is great for outdoor enthusiasts and explorers. While homes here may be priced above the national average, the real estate is definitely worth the price and is close to highly-rated schools and businesses.
Local Favorites: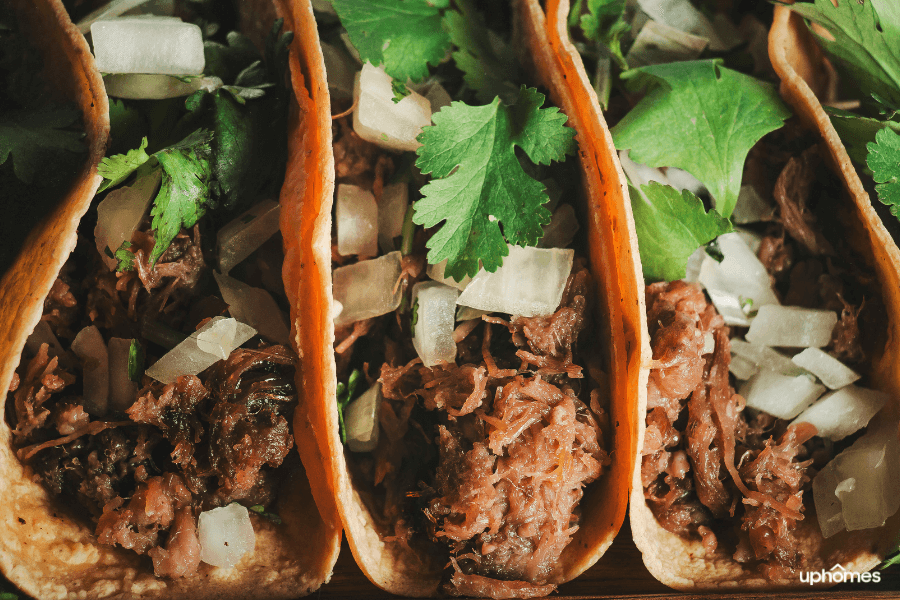 Tobin Hill
Tobin Hill is considered one of San Antonio's inner neighborhoods and is an up-and-coming area for young professionals and couples. This fun and diverse community is a safe area near the city center and is a go-to place to live due to its location and affordable housing. Many college students also decide to call Tobin Hill home since it is located near San Antonio College and the San Antonio River Walk. Full of cute boutiques, eclectic eateries, and exciting new breweries, the residents of Tobin Hill always have something to do and see. Find locals attending farmer's markets on the weekends, weekly outdoor concerts, or soaking up the nightlife at one of the nearby pubs and bars. Plus, with many outdoor trails for walking and biking, Tobin Hill is truly the perfect neighborhood for any lifestyle. 
Local Favorites: 
Best Neighborhoods in San Antonio, TX - The Bottom Line
Whether you are moving to San Antonio for work or simply for a change of scenery, there is a neighborhood for you. By reading this guide, our team hopes that you are able to find your dream home in a safe and highly-rated area of San Antonio. By learning about where you should and should not live, the neighborhoods on this guide are definitely worth considering. Before moving, make sure to reach out to one of our knowledgeable and friendly Realty Specialists to help aid and guide you through the home buying process. Contact us today to find your dream neighborhood in San Antonio, Texas!
#blog-moving-texas-cta#

Find your new home
Search real estate and homes for sale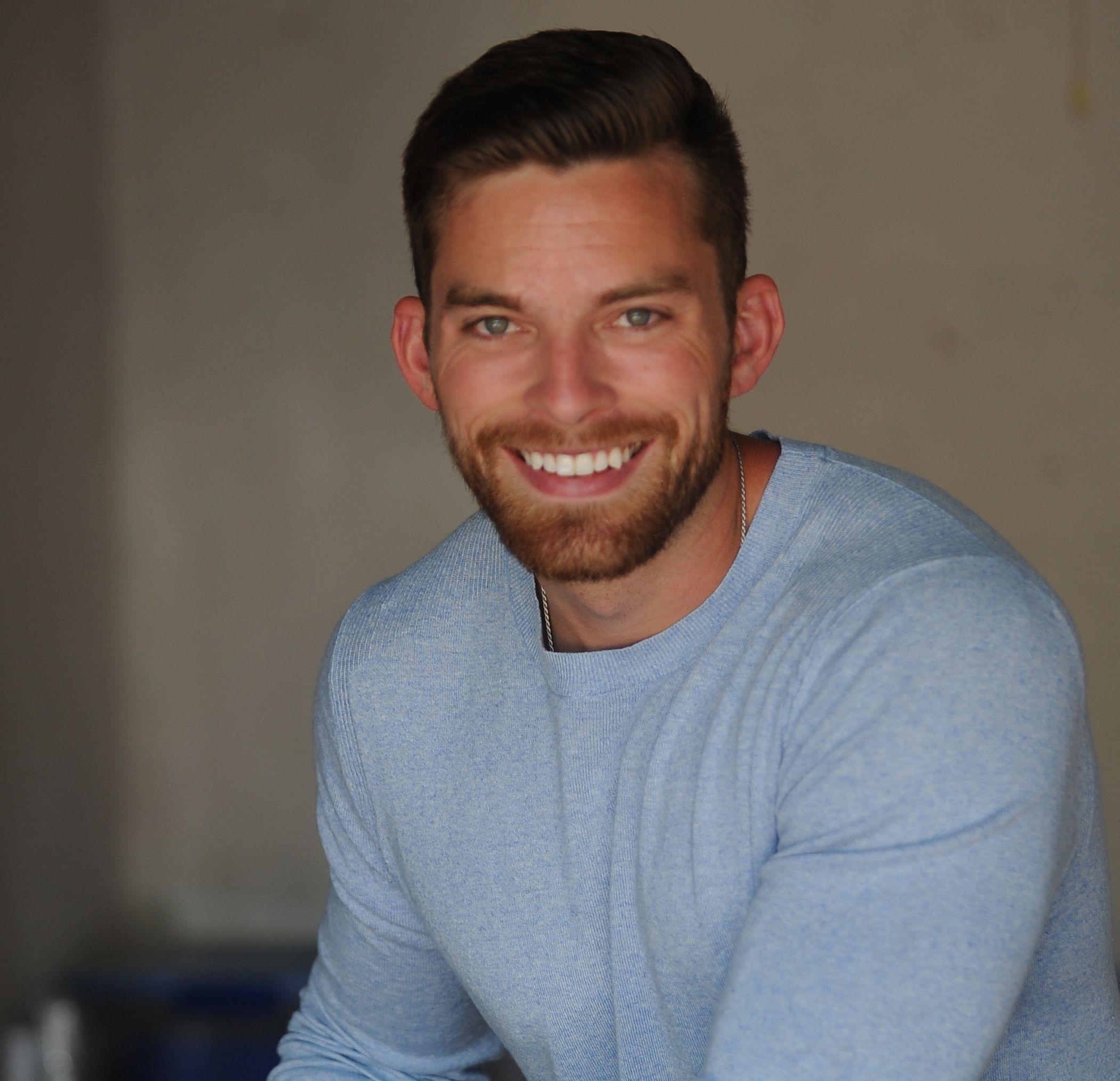 Ryan Fitzgerald
Hi there! My name is Ryan Fitzgerald, and I am a REALTOR®. My goal is to help you learn more about real estate through our Real Estate Blog! Hopefully, you enjoyed the above blog post and it found a way to provide help or value to you. When you're ready to buy or sell a home of your own let us know here. Please feel free to join the conversation by dropping us a comment below.