Life in Galveston, TX: 10 Things to Know BEFORE Moving to Galveston
Living in Galveston, TX
Are you moving to Galveston, TX? Here are 10 things to know about life in Galveston before you relocate! 
If you are thinking about moving to Galveston, Texas then you have come to the right place. This unique city is located on the Gulf Coast of Texas on an island that provides its residents with prime coastal living. Home to a growing population of over 50,000 people, Galveston is a nice place to live that is only 50 miles away from Houston. Known as a charming beach town that is full of historical architecture, sunny beaches, and highly-rated restaurants, it is no surprise that Galveston is a top choice for those moving to Texas and we have compiled a list of the best neighborhoods in Galveston to help those who are relocating to the area.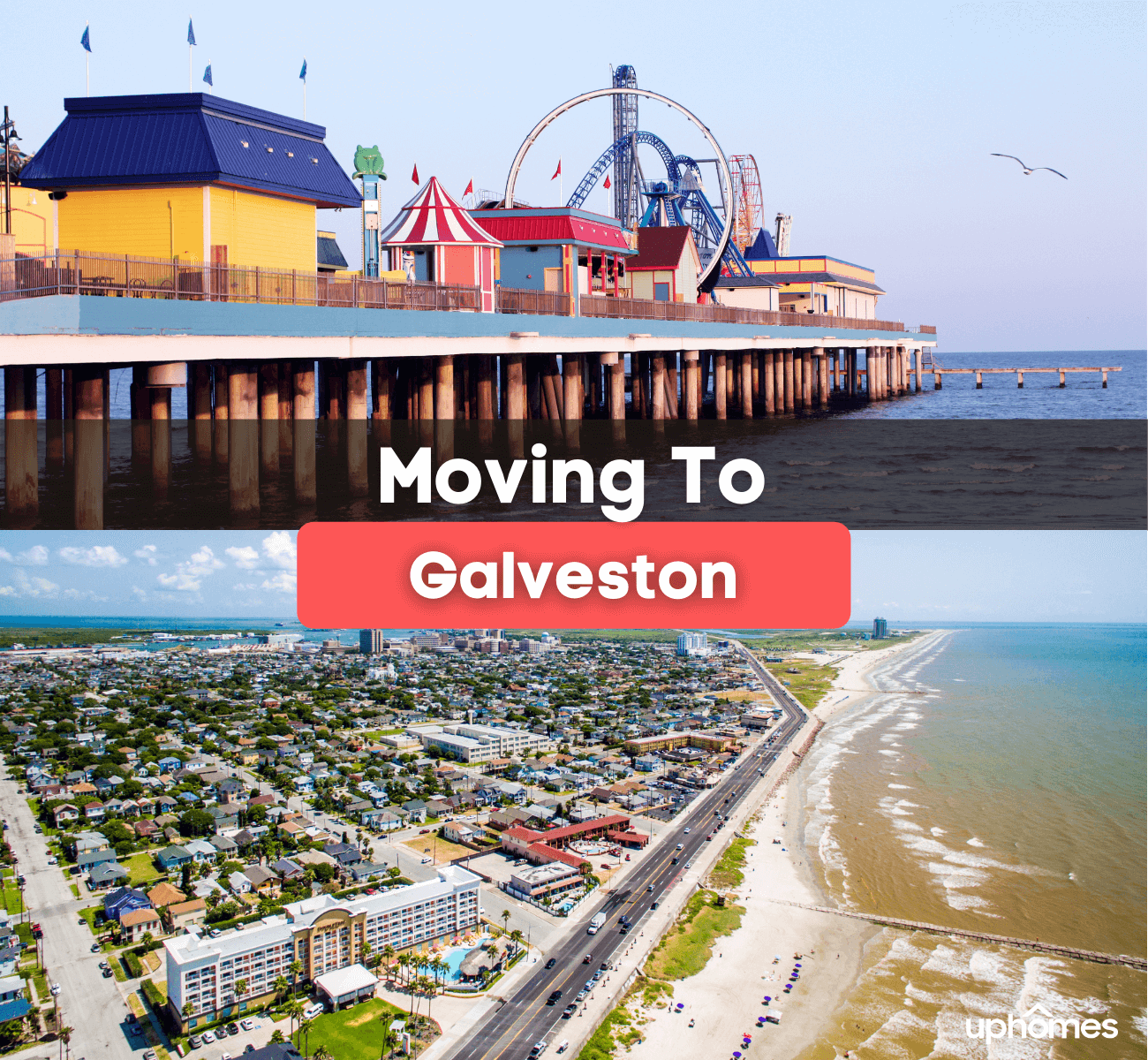 Whether you are moving for a new job, for retirement, or simply for a change of scenery, Galveston is the perfect blend of mellow island life and city living. Before packing up all of your belongings, you are probably wondering if Galveston is the right choice for you. With the help of this moving guide, learn about the pros and cons of Galveston before even stepping foot in the city. Read on to learn more about 10 Things to Know BEFORE Moving to Galveston, TX!
The people are friendly.
The residents of Galveston certainly know how to lay on the southern charm. Since this is such a laid-back and relaxing place to live, the city has gained a reputation for having nice and welcoming locals. In fact, 80% of the population was voted to be kind and friendly. While this may not be a big deal to some, having friendly residents can either make or break someone's experience in a new city. If you are new to the area, having neighbors that are welcoming and who make the effort to start a conversation can make all of the difference towards creating a positive living environment.
Low cost of living.
Often overshadowed by other large cities in Texas, Galveston is an affordable place to live on the Gulf Coast. With a cost of living that is 4% lower than the national average, Galveston is a great option for middle-class families. Galveston is also 5% less expensive than living in Houston and 23% less expensive than living in Austin. Housing expenses in Galveston are also 2% lower than the national average which is great news for homeowners. Considering the size and the population of the city, an average annual income of $47,917 is recommended to live comfortably. Keep in mind that utility prices are around 11% higher than the national average. But on the other hand, Texas has no state income tax which means that more money can be put towards purchasing a new home.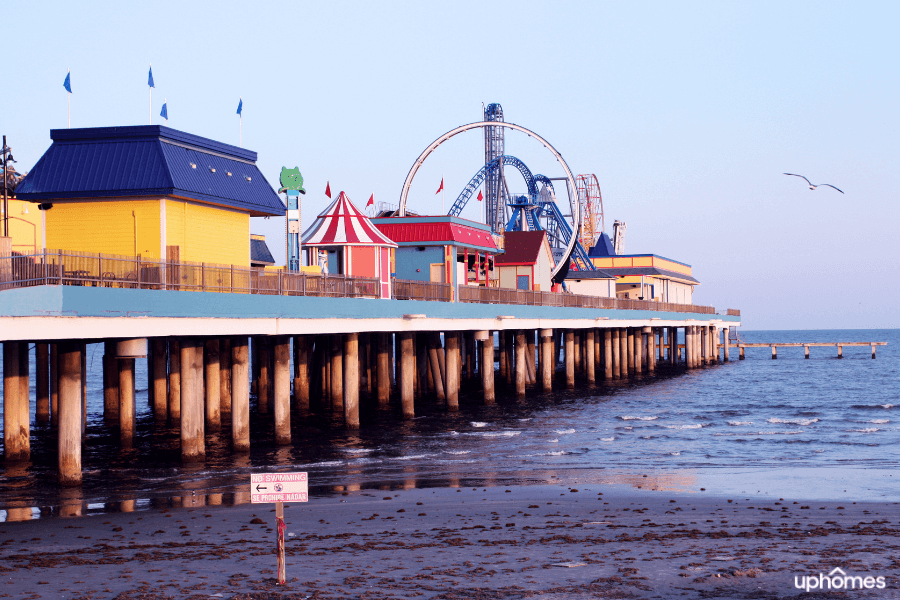 The weather is fantastic.
Considered to have a subtropical climate, Galveston experiences long, hot, and humid summers alongside mild winters. With an average high temperature of 90 degrees Fahrenheit, the month of August is the hottest month of the year with a low of 80 degrees Fahrenheit. Meanwhile, the month of January is the coldest month of the year with an average high temperature of 61 degrees Fahrenheit and an average low temperature of 49 degrees Fahrenheit. Temperatures rarely dip below 37 degrees and rarely rise above 93 degrees Fahrenheit. The best time to visit Galveston for desirable weather is between late March to mid-May and mid-October to mid-November. 
While the city may receive 203 sunny days throughout the year, it also rains a lot. Experiencing frequent thunderstorms, Galveston receives an average of 50 inches of rain annually which far surpasses the national average of 38 inches of rain. With that being said, make sure to always bring an umbrella or rain jacket with you when leaving the house. For those moving from a colder climate, feel free to leave any snow gear behind since Galveston receives 0 inches of snow on average. In fact, the last time that Galveston received a significant amount of snow was in the year 1886.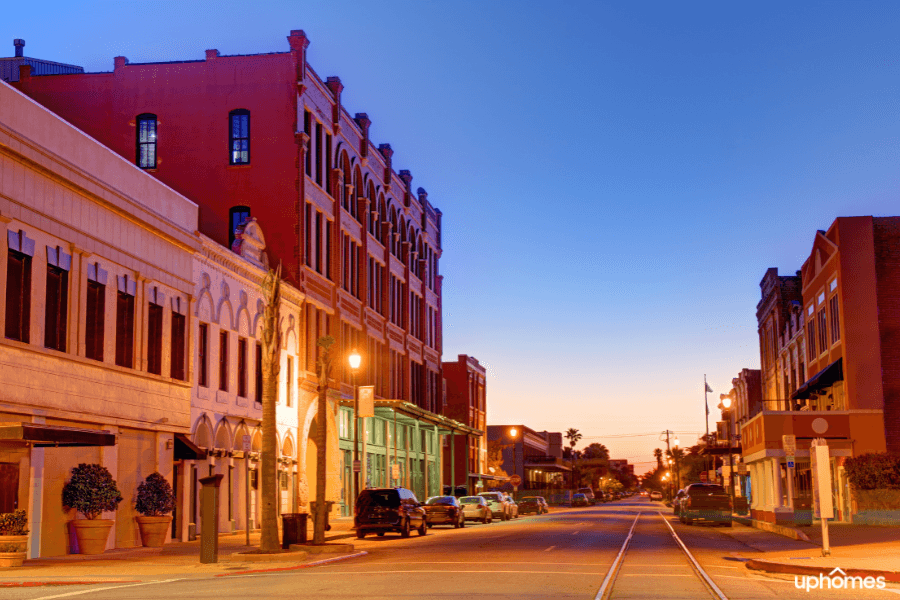 Beware of hurricanes.
While the warm weather may be great for beachgoers, its location on the Gulf makes Galveston a frequent target of hurricanes. The hurricane season typically lasts from June to November every year with the months of August and September receiving peak tropical storm activity. Much like the other states located on the Gulf, Texas is often impacted by these tropical storms. Over the past few centuries, a grand total of 56 hurricanes have made landfall in Galveston which has racked up millions of dollars in storm damage. Here's a homeowner's guide to storms and how to protect against them. The last major hurricane that hit Galveston was Hurricane Harvey in 2017. While hurricanes may not always hit Galveston straight on, it is important for the city and its residents to be prepared in case of an emergency. 
In case of a hurricane, follow these tips to stay safe:
There is no shortage of jobs.
Over the past year, Galveston has seen a job increase of 3.1%. This is great news for individuals who are seeking employment. It is predicted that over the next ten years, the city will witness a total job increase of 31%. While this may be lower than the national average prediction of 35%, the job market is still experiencing large amounts of growth. Due to the cities geographic location, there are multiple industries that drive its successful economy. Some of the major economic industries in the area include tourism, education, healthcare, maritime, and financial services. The Port of Galveston in particular provides more than 13,000 jobs to the city and has provided more than $2.3 billion towards the state of Texas. The minimum wage in Galveston is $7.25. Even though there may be many job opportunities available, that does not always mean that there will be a job opening in your particular industry. If you are looking for a job when moving, make sure to keep your eye out for available positions and be open to new opportunities.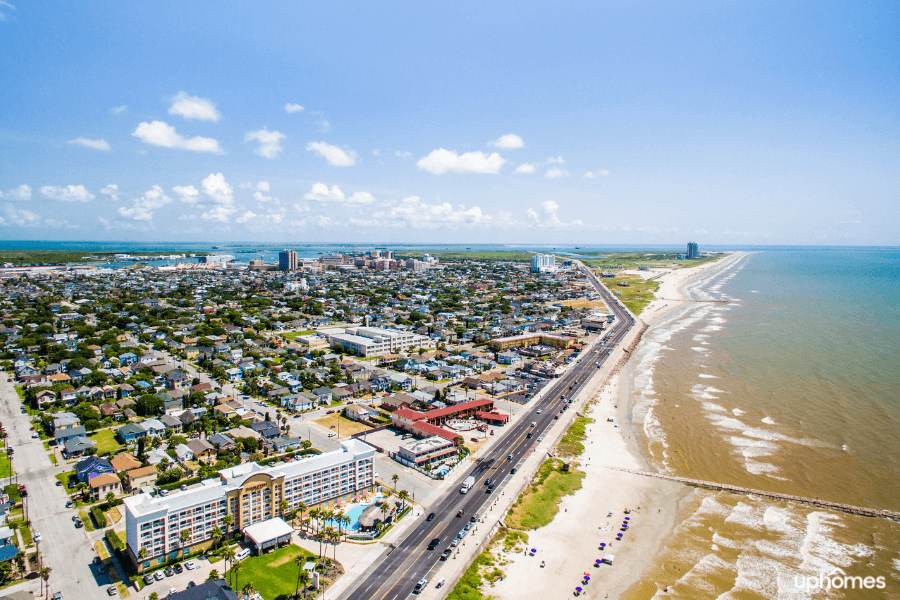 Beaches are everywhere.
Renowned for its 32 miles of beautiful beaches, this island city provides premier access to the Gulf of Mexico. Attracting both locals and tourists every day, the beaches in Galveston are a popular destination for any type of beachgoer. Not only is the water warm but it is also calm which provides perfect conditions for water activities such as swimming and kayaking. While the beaches here may be notorious for not being as clean as the beaches in Florida, Galveston still has many safe and relaxing beaches to enjoy.
Check out these local favorite beaches in Galveston, TX! 
Education is a priority.
Galveston is the location of the Galveston Independent School District which oversees all of the top-rated schools in the area. With a fifteen-student to one-teacher ratio, the Galveston Independent School District does its best to provide individual attention to each and every student. Spending thousands of dollars towards its public schools every year, the city truly puts an emphasis on quality education. For those moving with school-aged children, it might be a good idea to figure out which neighborhoods feed into the schools that you would want your children to attend before buying a home.
If you are looking for higher education opportunities, Galveston has no shortage of those either. Galveston College is a top two-year public community college in the area that was ranked as the number four best community college in Texas as of 2021. The University of Texas Medical Branch at Galveston is also a top institution in the city that offers both undergraduate and graduate programs in the healthcare field. One of the best parts about moving to Galveston is for in-state tuition status. If you do not mind commuting or traveling far from home for college then there are over 170 colleges and universities in Texas to choose from.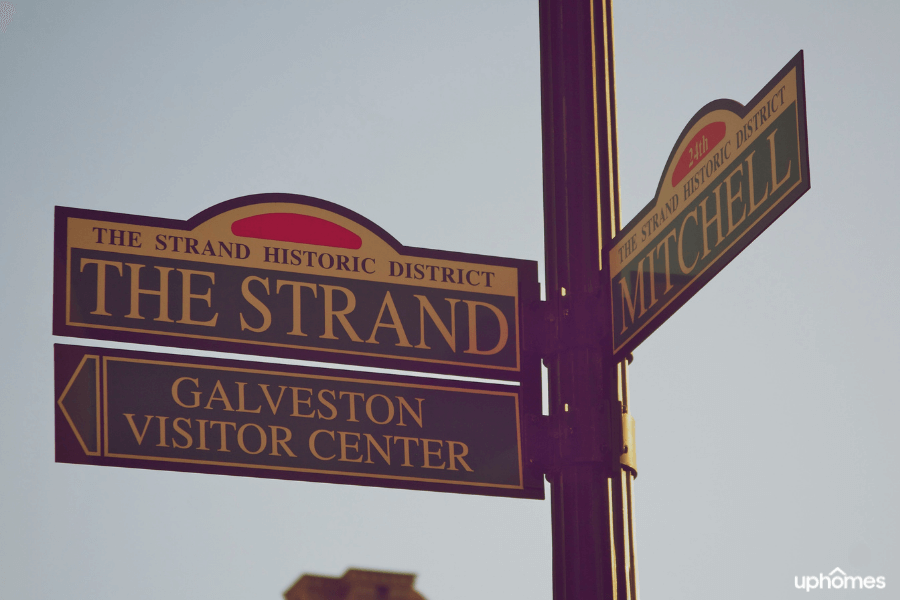 Learn to love seafood.
As a coastal city, it is no surprise that seafood restaurants are in abundance. With more than 100 species of fish regularly caught around the island, Galveston locals love to find new ways to add fish into every meal. From pasta and salads to soups and tacos, seafood is a common staple in most households. Gulf Grouper in particular is a fan favorite that is often seasoned to perfection and added to well-known dishes. 
Check out these local favorite seafood restaurants in Galveston, TX!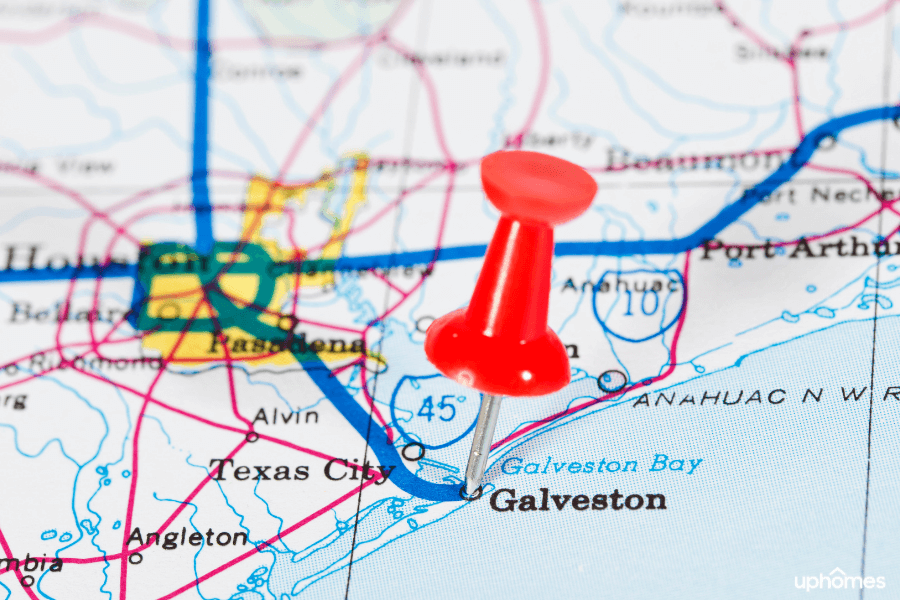 Watch out for crime.
While Galveston is home to many safe and wonderful areas, the city also has one of the highest crime rates in the country compared to other cities that are the same size. With a crime rate of 39 incidents per 1,000 residents, the chance of being a victim of a crime is relatively high. In fact, the chance of being a victim of a violent crime is one in 25. While these may be scary odds regarding crime, there are ways to prevent it. As long as residents are making smart decisions, it is possible to stay safe. The southwest part of the city is considered by locals to be the safest. 
There is always something to do.
Providing its residents with some of the best attractions in Texas, Galveston certainly knows how to have fun. Whether you are looking for a new date idea, a place to bring the family, or a cool place to hang out with friends, there is always something to do and explore in the city.
Instead of heading to the beach, check out these local favorite things to do in Galveston, TX! 
Moving to Galveston, TX - The Bottom Line
Whether or not you are moving to Galveston, it is certainly worth the visit. From its pretty beaches to its mouthwatering seafood restaurants, Galveston is a great place to live that is full of job opportunities and prime real estate. If you decide to officially move to this thriving city, make sure to reach out to one of our knowledgeable and experienced Realty Specialists to guide you through the home buying process. Contact us today to find your dream home in Galveston, TX!
#blog-moving-texas-cta#

Find your new home
Search real estate and homes for sale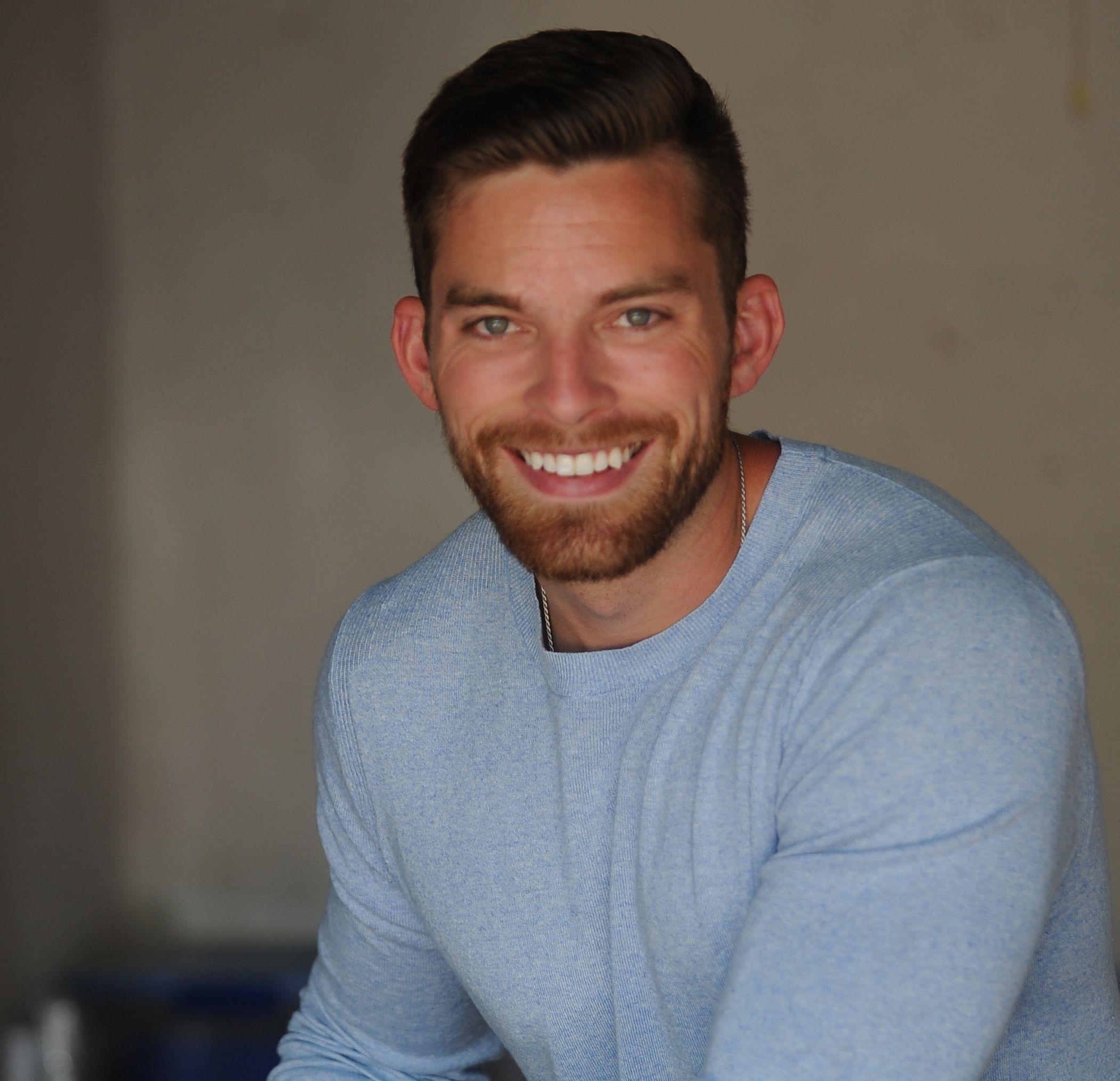 Ryan Fitzgerald
Hi there! My name is Ryan Fitzgerald, and I am a REALTOR®. My goal is to help you learn more about real estate through our Real Estate Blog! Hopefully, you enjoyed the above blog post and it found a way to provide help or value to you. When you're ready to buy or sell a home of your own let us know here. Please feel free to join the conversation by dropping us a comment below.