10 Things to Know BEFORE Moving to Houston, TX: Life in Houston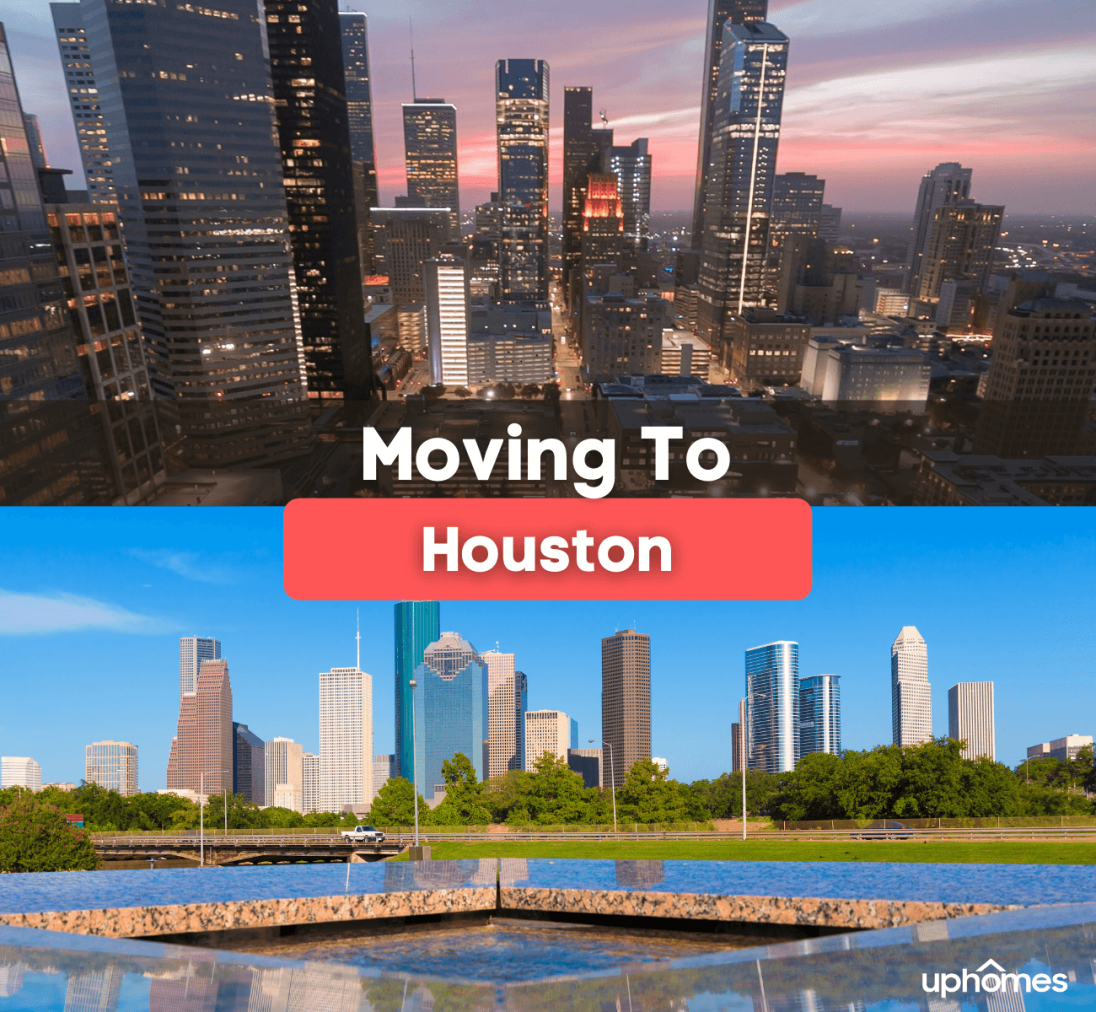 Living in Houston, TX
Are you moving to Houston, TX? Here is what it is like living in Houston, Texas!
Right next to the Gulf of Mexico and Galveston Bay lies the beautiful Southeast city of Houston. A good place to live, Houston is the most populated city in Texas and is the fourth most populated city in the entire United States right behind Chicago. Prized for its diversity, Houston is considered one of the best places to live in Texas due to its quality of life and welcoming atmosphere. Best known for its space exploration, energy industry, and affordable cost of living, it is no wonder why Houston has become a top destination for relocation. Plus, receiving high safety ratings, Houston is attracting many families, young couples, and retirees to the area.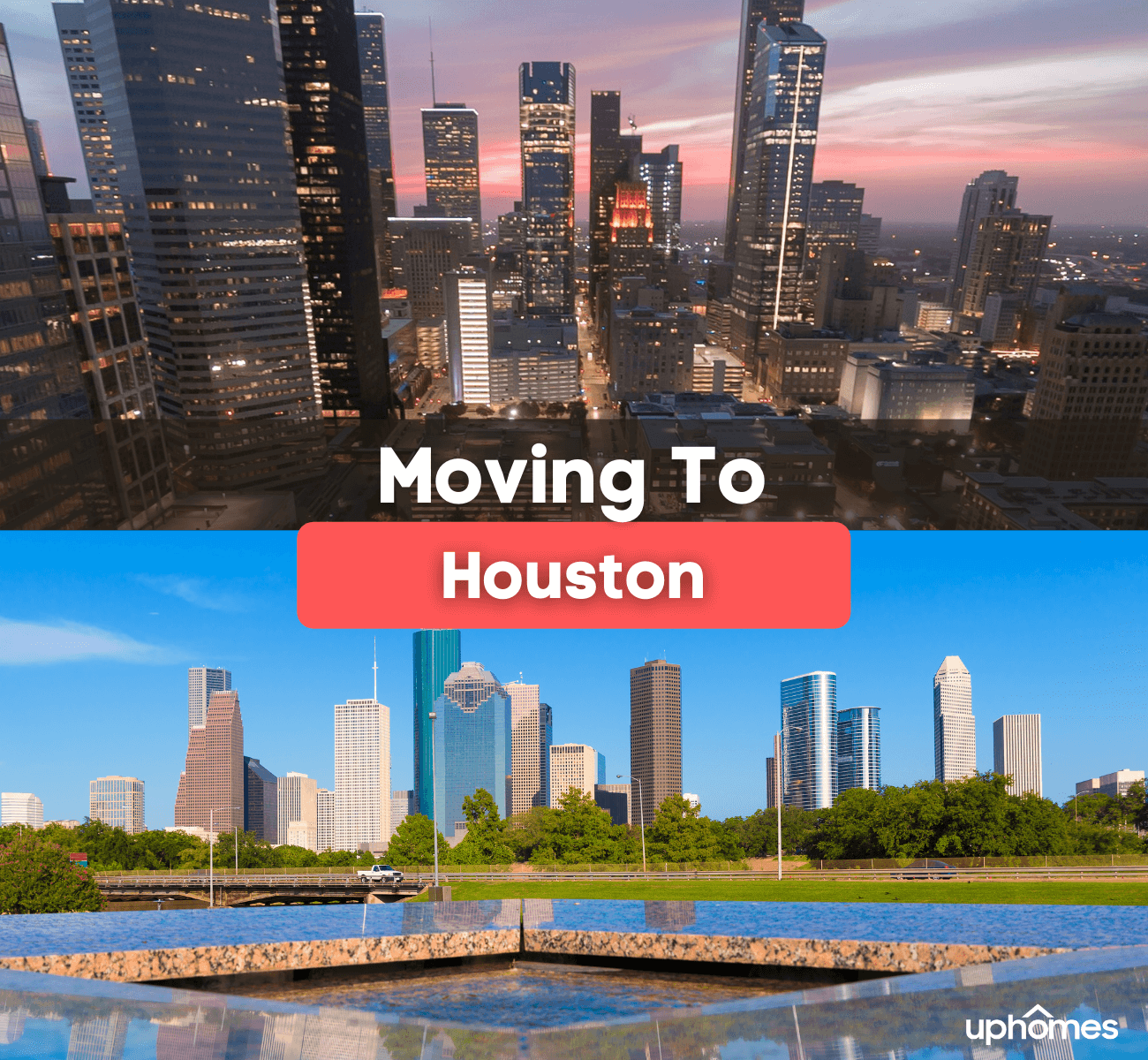 If you are making the big move to Texas then you might want to consider Houston as your new home. While Houston may have many pros and cons, this moving guide was created to help you decide if moving to Houston is the right choice for you. Without further ado, read on to learn more about the 10 Things to Know BEFORE Moving to Houston, Texas!
Houston is affordable.
While sales and property taxes in Texas may be a bit high, living in Houston is actually pretty affordable. With a cost of living that is lower than other large cities, Houston is noticeably less expensive than living in San Francisco or living in New York City. The cost of living in Houston is also 5% less than living in Dallas and 19% less than living in Austin. In order to live comfortably in Houston, a recommended annual salary of almost $35,000 is advised in order to afford at least a one-bedroom apartment in the city. The median income in Houston is $52,338. Meanwhile, top earners in Houston make upwards of $96,605 a year. Plus, thanks to a lack of state income tax, residents are able to save more money and take home larger pay. 
When looking for a home in Houston, soon-to-be residents will discover that middle-class income earners will be able to afford lavish living. Thanks to large houses with top amenities selling for affordable prices, your money will go a long way when living in Houston. So if you are looking for amazing rent and real estate deals then look no further than Houston, Texas.
The job market is growing.
Houston's booming job market is one of the many reasons why the population is skyrocketing. Not only is real estate affordable but thousands of jobs are attracting young professionals to the area. The most popular industries right now in Houston are oil and gas, medical research, aerospace, technology, and healthcare. If you are looking for a job in one of these thriving industries then be happy to know that you will not be looking for long. Multiple Fortune 500 companies are also headquartered in Houston. Some of the largest employers and businesses in the area include Walmart, Memorial Hermann Health Services, Shell Oil Company, United Airlines, Kroger, and Houston Methodist.
Stay in the loop.
The first step to becoming a local is to understand what "the loop" is in Houston. Divided into two areas, Interstate 610 loops around the city and is used as a reference point for suburbs and neighborhoods. Depending on if you live inside or outside of "the loop," there is an ongoing debate between residents over which side of the loop is best. The inner loop is considered the cities central business district and is home to some of the most popular museums, restaurants, and entertainment. Many young professionals and inner-city lovers can be found living here. Meanwhile, the outer loop is the location of the cities many suburban neighborhoods. Ideal for raising families, the outer loop is considered a peaceful and laidback place to live. In our opinion - no matter what side of the loop you choose to call home, you will love living in Houston. 
There are no zoning laws.
One of the most interesting things about Houston is that the city has absolutely no zoning restrictions. Zoning laws are normally put in place to regulate the height of buildings and to determine where buildings can be constructed. Normally cities want zoning laws in place to create a sense of order and to oversee proper land usage. Since this is the largest city in the United States without any zoning restrictions, residents and visitors alike are witness to this lack of zoning through the strange mixture of buildings and funky architecture scattered throughout Houston. As the city continues to grow at a fast pace, ordinances and restrictions have been implemented but there are still no actual zoning laws.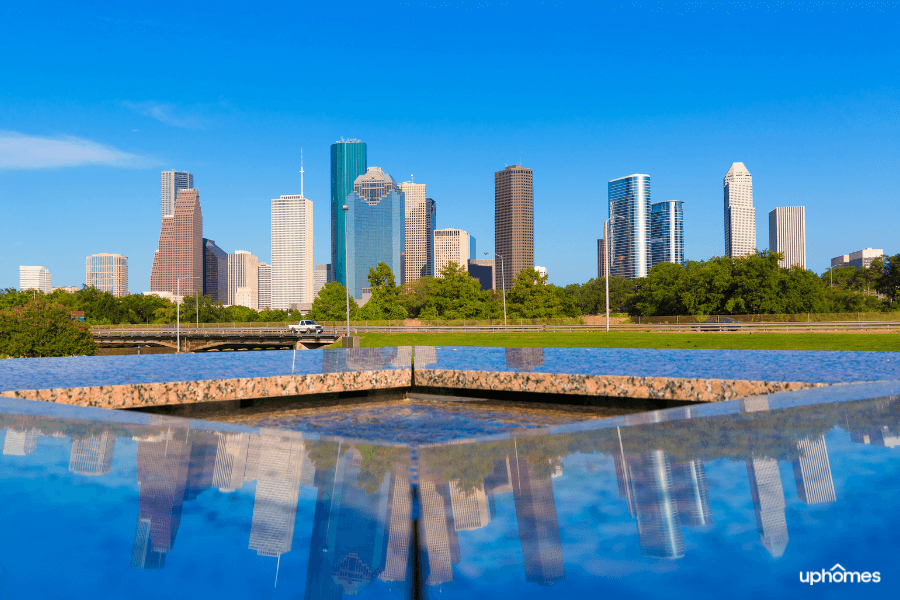 Visit the rodeo. 
What is Texas without a rodeo? Whether you are a cowboy or cowgirl at heart or simply just want to have a little fun, the Houston Livestock Show and Rodeo is a must-do for all residents. Lasting for 20 days annually, the rodeo is a cool place to bring family and friends for an amazing barbecue, a carnival, and even live musical performances by popular artists. Operating since 1932, the Houston rodeo is a fun event that brings the community together. Make sure to add this local favorite attraction to your bucket list. 
Beware of bad weather.
Experiencing a humid subtropical climate, residents in Houston can expect hot and humid summers alongside cool winters. The city is wet and partly cloudy year-round. July is the hottest month during the year with an average high temperature of 93 degrees Fahrenheit. Meanwhile, January is the coldest month during the year with an average low temperature of 43 degrees Fahrenheit. Experiencing only 204 sunny days per year on average, Houston receives up to 53 inches of rain annually. Surpassing the national rainfall average of 38 inches, Houston is a rainy city so make sure to pack your rain boots, rain jackets, and umbrellas. In fact, Houston receives the most rain out of any other city in Texas. Since it rains so much make sure to prepare for the humidity. On the plus side, since the temperature rarely drops below freezing, Houston receives an average of 0 inches of snow per year.
While all of the rain and thunderstorms may seem harmless, Houston is also susceptible to hurricanes, flooding, and tropical storms due to its location near the Gulf of Mexico. If you are moving from an area without hurricanes then it is important to stay prepared in case of an emergency. Talk with your family to come up with a plan in case of an evacuation and take basic precautions and steps to protect yourself should a bad storm hit.
Spend the day in outer space.
Spearheading human space exploration, NASA has called Houston home since 1964. As the location of Space Center Houston, most people think of NASA and the Apollo 13 spaceflight when in the city. The NASA Johnson Space Center is the destination for all things spaceflight, astronaut training, research, and flight control. Nicknamed "Space City," NASA has over 100 buildings in Houston dedicated to astronaut training alone. Now a top attraction in the city, NASA and Space Center Houston is an exciting place to visit and learn about spaceflight. Featuring over 400 artifacts from space, visitors can admire spacecraft, space exhibits, and the largest public collection of moon rocks. This is a must-visit destination for space enthusiasts, scientists, and curious minds. Space Center Houston and the NASA Johnson Space Center are literally out of this world.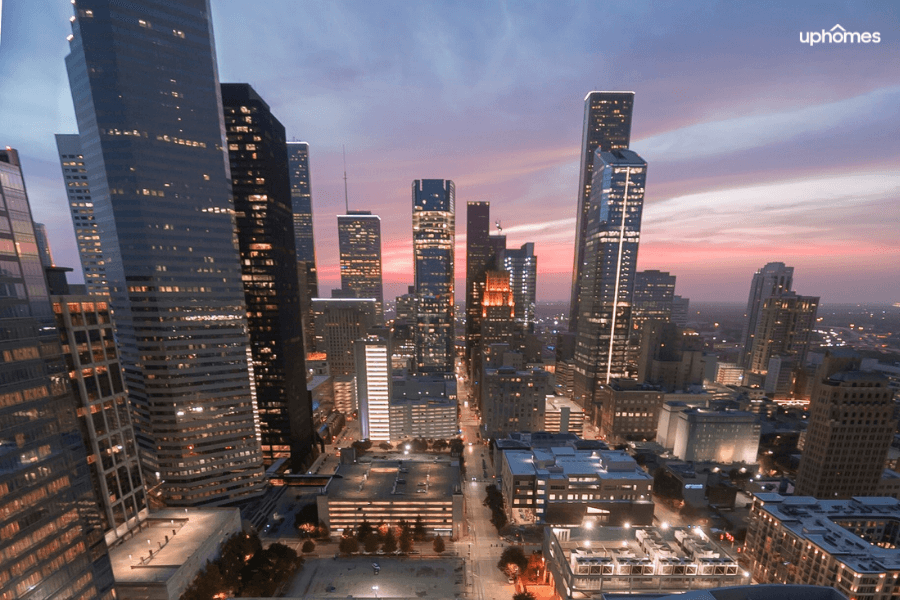 Get around underground
Did you know that Houston has over 6 miles of underground tunnels located 20 feet below the city streets? Houstons Downtown underground system of tunnels connects 95 city blocks and offers pedestrians a fast and convenient way to get around the city. What once only connected two movie theatres together now joins multiple restaurants and popular retailers. Connected by street-level stairs, escalators, and elevators, getting around Houston could not be any easier. While the underground tunnel system may be closed at night, on weekends, and during national holidays, these tunnels provide city dwellers with a safe way to walk during the weekday.
The food scene is a way of life.
As the fourth largest city in Texas, it is no surprise that Houston's cuisine is as diverse as its population. Named as one of the nation's best food cities, Houston is coming in hot with delectable dishes and delicious meals to rave about. Mixing international influence with Texan flare, dining at the many top restaurants and local eateries is a daily occurrence for many residents. Known for its barbeque, Tex-Mex, breakfast tacos, chili, chicken fried steak, and other Houston classic dishes, dining in this Texas city is unlike any other. 
Check out these local favorite restaurants in Houston, Texas!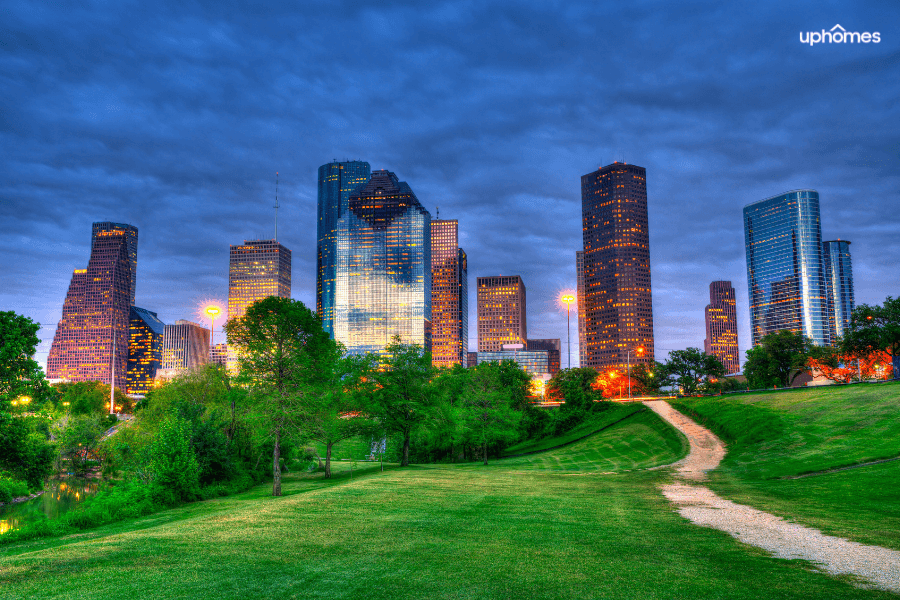 Never run out of things to do.
If there is one thing for certain, you will never be bored when living in Houston, Texas. From visiting the NASA Space Center to admiring art at one of the local museums, there is always something to do for all ages. Whether you like to spend time outdoors at one of the city parks or visit one of the many historical sites, Houston is the perfect place for adventurers and explores.
Check out these top attractions in Houston, Texas! 
Moving to Houston, TX - The Bottom Line
A fantastic place to work and play, Houston is definitely worth the move. With many nice and safe areas to call home, Houston is more than just an affordable place to live. Whether you are moving to Houston for work or simply for a change of scenery, you will quickly fall in love with its highly rated school system, warm weather, and abundance of outdoor activities. If you are interested in buying a home in Houston, make sure to reach out to one of our knowledgeable and experienced Realty Specialists to aid and guide you through the home buying process. No matter your budget or property type, our team is here to help. Contact us today to find your dream home in Houston, Texas!
#blog-moving-texas-cta#

Find your new home
Search real estate and homes for sale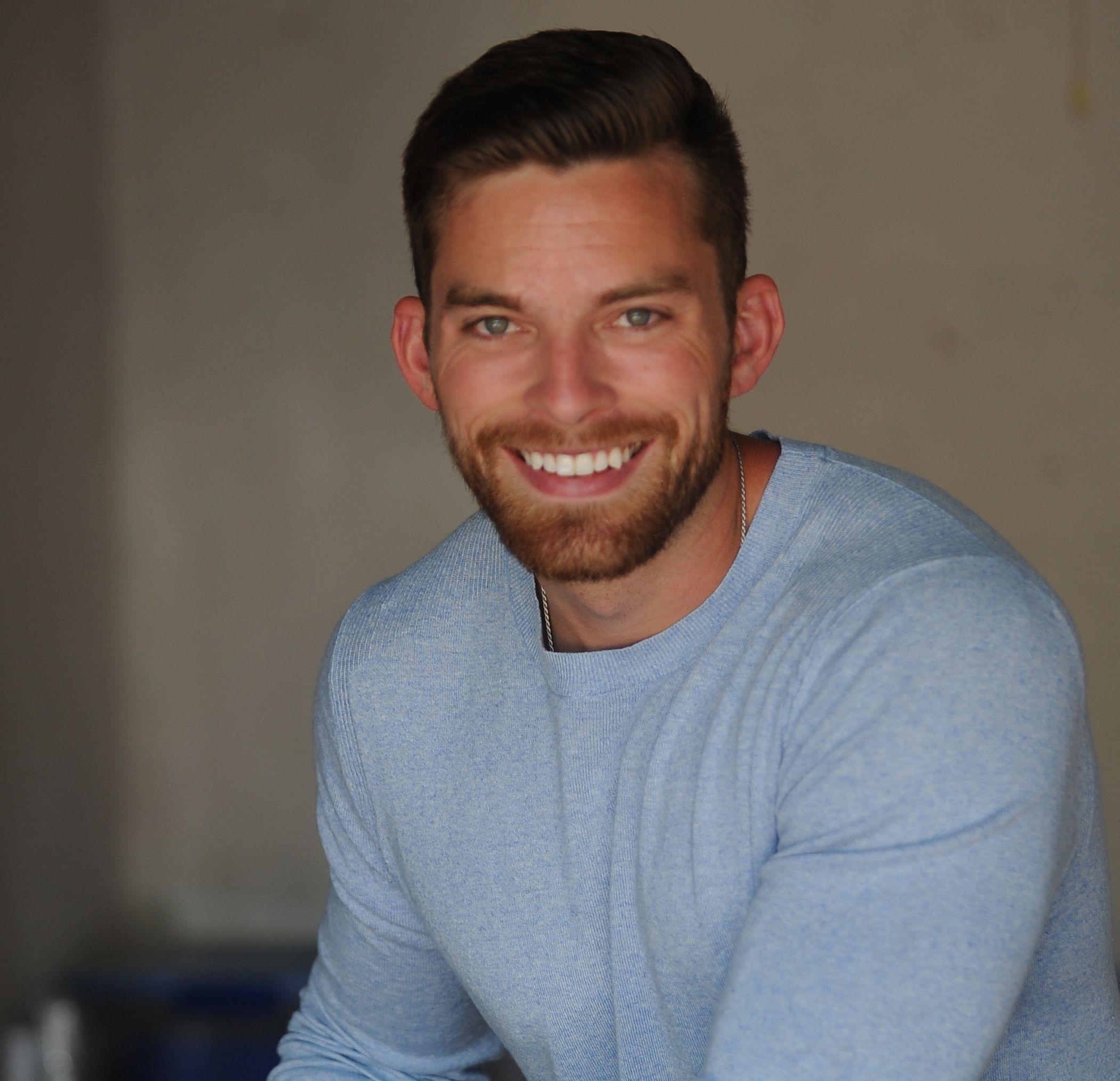 Ryan Fitzgerald
Hi there! My name is Ryan Fitzgerald, and I am a REALTOR®. My goal is to help you learn more about real estate through our Real Estate Blog! Hopefully, you enjoyed the above blog post and it found a way to provide help or value to you. When you're ready to buy or sell a home of your own let us know here. Please feel free to join the conversation by dropping us a comment below.