10 Things to Know BEFORE Moving to San Antonio, TX
Living in San Antonio, TX
Are you moving to San Antonio? Here's what it is like living in San Antonio, Texas!
Nestled in South Central Texas lies the beautiful and historical city of San Antonio. Considered one of the best places to live in Texas, San Antonio is home to the 7th largest population in the United States and is thought to be one of the fastest-growing cities in the country. A great place to live, San Antonio is known for its affordability, high safety rating, amazing food scene, and relaxing way of life.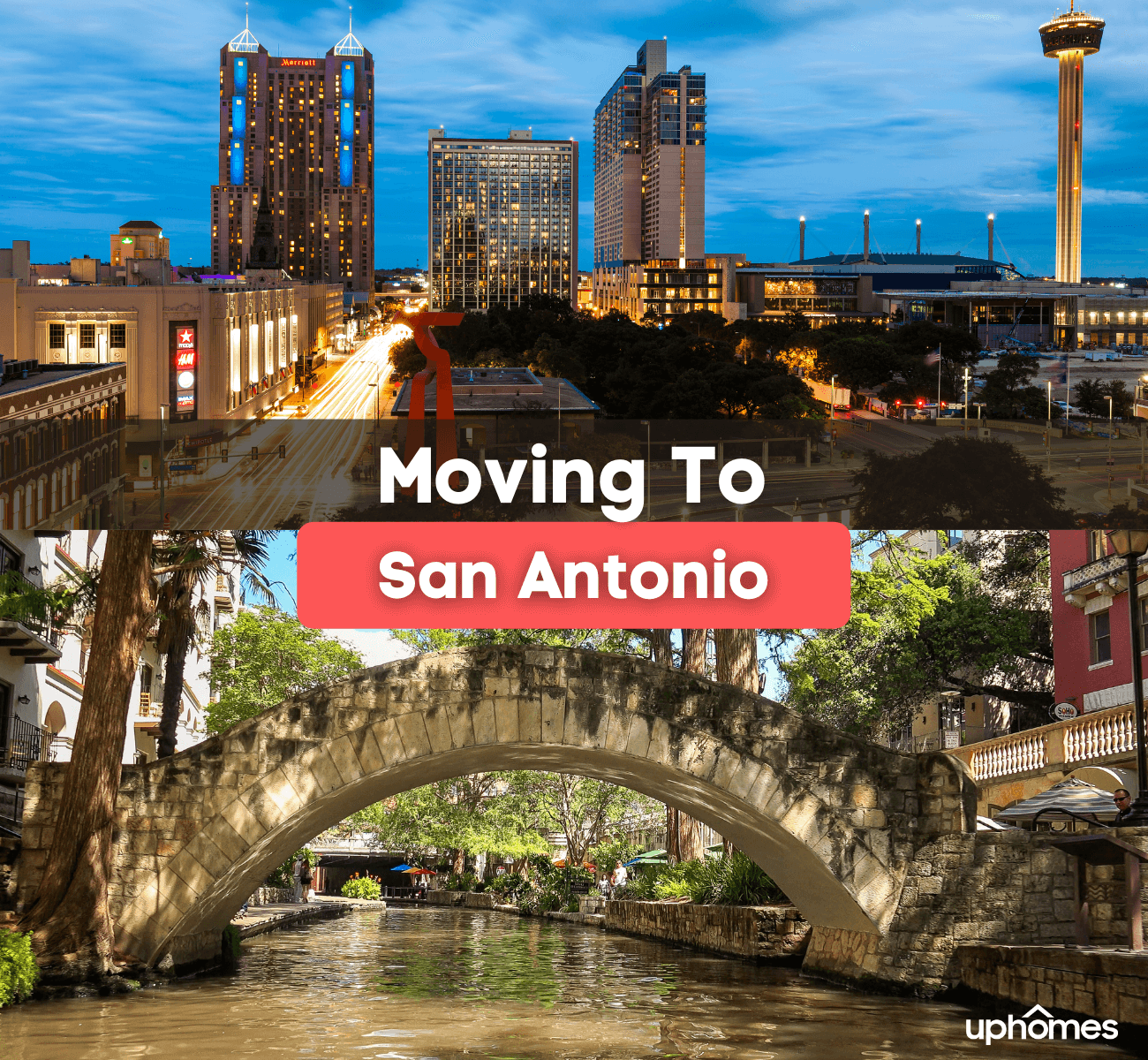 In fact, San Antonio ranks as the eighth safest large city in the United States and is the most affordable major city center in the state of Texas. Attracting many families, young professionals, and retirees to the area, this city in Bexar County is a top destination due to its small-town feel and cultural diversity. If you are considering a move to Texas then you might want to make San Antonio your next place to call home. With the help of this moving guide, learn all that you need to know about San Antonio, Texas before officially making the big move. Read on to learn more!
Affordable cost of living.
With a cost of living that is 14% less than the national average, living in San Antonio is an affordable option for those on the hunt for a new place to live. Compared to other big cities in Texas, San Antonio also proves to be more affordable than living in Austin or living in Dallas. In order to live comfortably, residents only need to be making an average salary of just over $46,000. Plus, due to Texas not having a state income tax, residents are able to save even more money. Not to mention, housing prices are lower in San Antonio as well which makes finding the home of your dreams even easier. Keep in mind that although certain expenses are lower, property taxes and sales taxes or on the higher side.
The job market is booming.
Business is on the rise in San Antonio and this economic boom is one of the many reasons why the city is experiencing massive growth and change. With industries such as bioscience, healthcare, manufacturing, renewable energy, hospitality, and tourism leading the way, San Antonio is becoming a major hub for businesses and successful companies. Some of the top companies that have decided to call San Antonio home include Toyota, Southwest Research Institute, Valero Energy Corporation, USAA, and the Northside Independent School District. Plus with an unemployment rate that is lower than the national average, if you are looking for a job then you will not be looking for long when in San Antonio.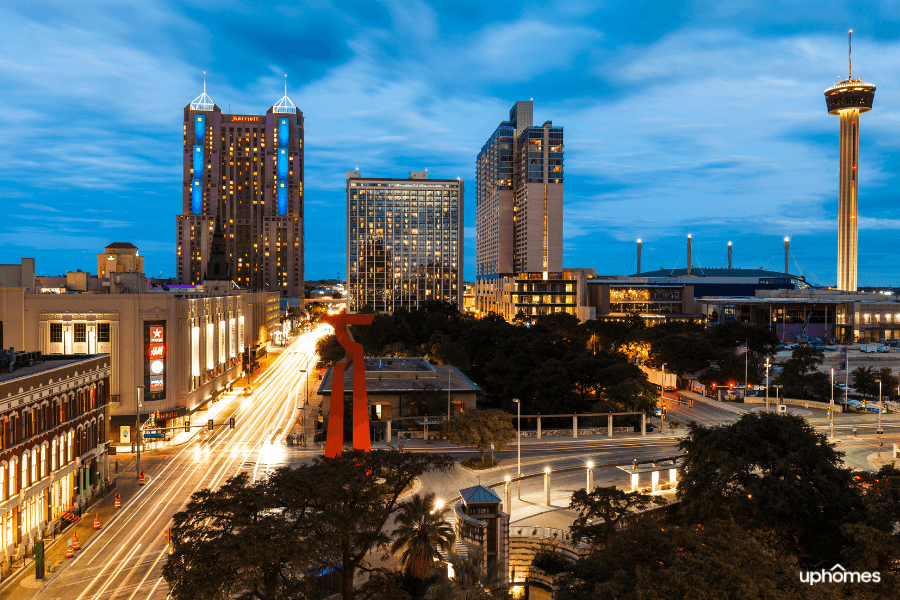 San Antonio is a military city. 
Coined the nickname Military City USA, San Antonio is home to one of the largest clusters of military bases in the country. With a population made up of proud active military members and retired personnel, many families living in San Antonio are connected to the military. Residents can find U.S. Army Base Fort Sam Houston, Lackland Air Force Base, Randolph Air Force Base, and Camp Bulls which altogether form Joint Base San Antonio which is the largest and most diverse base in the United States Department of Defense. It is safe to say that San Antonio is well protected.
Make sure to remember the Alamo. 
San Antonio may just be the perfect city for history buffs. Renowned for its historical prevalence, San Antonio was established on May 1st in the year 1718 when a Spanish Expedition founded the infamous Mission San Antonio de Valero. This Spanish Mission later became the Alamo which is one of the few Roman Catholic missions left standing today. Best known for The Battle of the Alamo in 1836, this mission played an important role in the fight between Mexico and the Republic of Texas on its path towards independence. While the Alamo may receive most of the attention from residents and tourists alike, San Antonio has many other historical attractions and landmarks that should be visited.  
Check out some of these local favorite historical sites in San Antonio, Texas!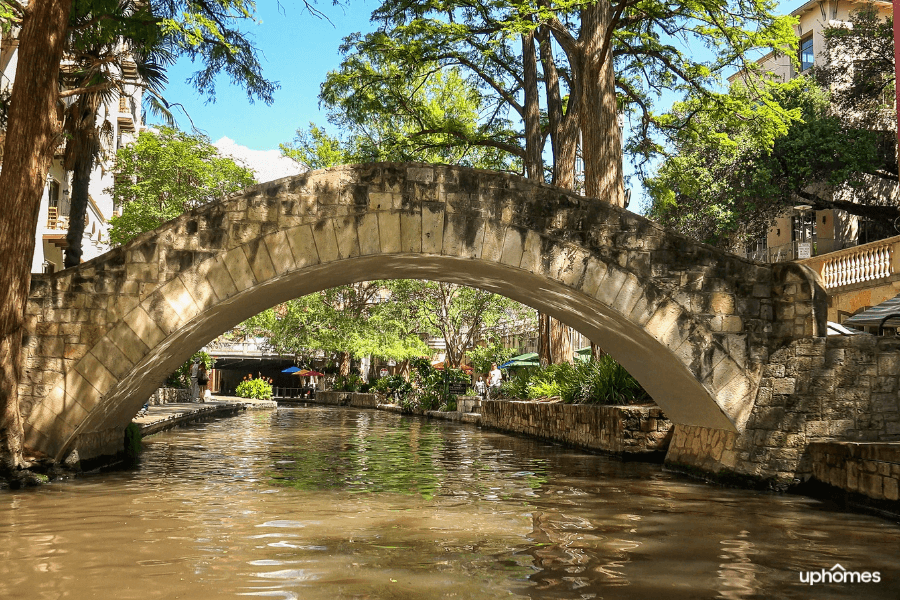 The Riverwalk is cool. 
Known as the number one attraction in San Antonio and the rest of the state of Texas, the San Antonio Riverwalk is located in the heart of the city and is the go-to destination for all things dining, shopping, and entertainment. Welcoming over 14 million visitors annually, this public park is open every day throughout the year and has become a symbol of the city. Spanning for 15 miles along the San Antonio River, the Riverwalk prides itself on being the largest urban ecosystem in the United States. Located only steps away from the Alamo, this is a cool place to bring your family and friends for a night on the town. Whether you want to stroll along the river or hop on a boat, the Riverwalk is an exciting place to hang out. Plus, the Riverwalk is an open container attraction which means that you can grab a drink and walk around with no worries. Keep in mind that swimming in the river is illegal. The best parts along the Riverwalk are located around the upper end of the river. 
Check out these local favorite must-visit destinations on the San Antonio Riverwalk!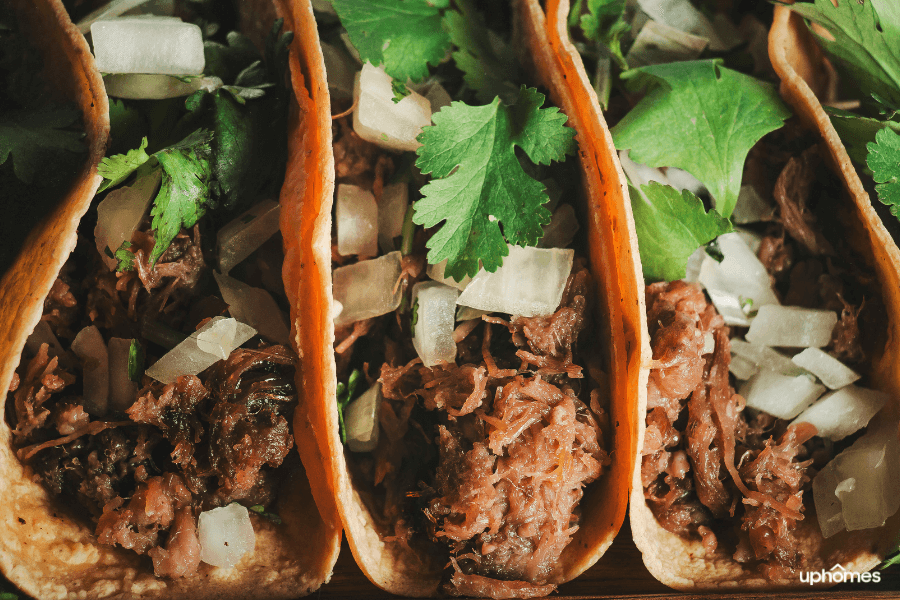 Tacos are the breakfast of choice. 
The food scene is out of this world in San Antonio, Texas. From food trucks to award-winning restaurants, the city goes above and beyond when it comes to dining. Mixing International flavors with Spanish Cuisine, San Antonio is best known for its Texas Barbeque, Tex-Mex, and has even perfected the art of the taco. In fact, residents love tacos so much that they have even found ways to incorporate them into their breakfast routines. 
Check out these local favorite restaurants serving up the best breakfast tacos in San Antonio, Texas! 
Head to the rodeo. 
If you have never been to the rodeo before then you are in for a treat once you move to San Antonio. The San Antonio Stock Show and Rodeo is considered a huge deal to the city and is a popular thing for residents to take part in. Becoming one of the largest events in San Antonio and attracting over 1.5 million visitors each year, the rodeo makes for a fun and entertaining evening. Multiple performers and big-name musicians also tend to make an appearance every once in a while. Artists such as Toby Keith, Brad Paisley, and Tim McGraw have all performed here.
The weather is beautiful.
Experiencing a subtropical climate, residents can expect mild winters alongside hot and humid summers. The hottest month during the year is July with an average high temperature of 94 degrees Fahrenheit, while the coldest month during the year is January with an average low temperature of 41 degrees Fahrenheit. The months of April, October, and November are the mildest and most pleasant months in the city. With an average of 220 sunny days throughout the year, San Antonio only receives around 33 inches of rain annually which is below the national average of 38 inches. If you are moving to San Antonio from a colder climate then feel free to leave your snow shovel and snow boots behind since the city receives an average of 0 inches of snow per year. Plus, since San Antonio is located just outside of Tornado Alley, residents do not have to worry about the threat of tornadoes as much as other nearby cities.
San Antonio embraces art and culture. 
Due to its large and diverse population, San Antonio is proud of its international influence and portrays it through the cities art, food, architecture, and everyday life. Due to its close proximity to Mexico and the state of Texas's connection to the Spanish Empire, Mexican American culture is embraced and accepted. From museums to musical productions and performances, residents experience this culture in every corner of the city.
Check out these local favorite museums and cultural sites in San Antonio, Texas!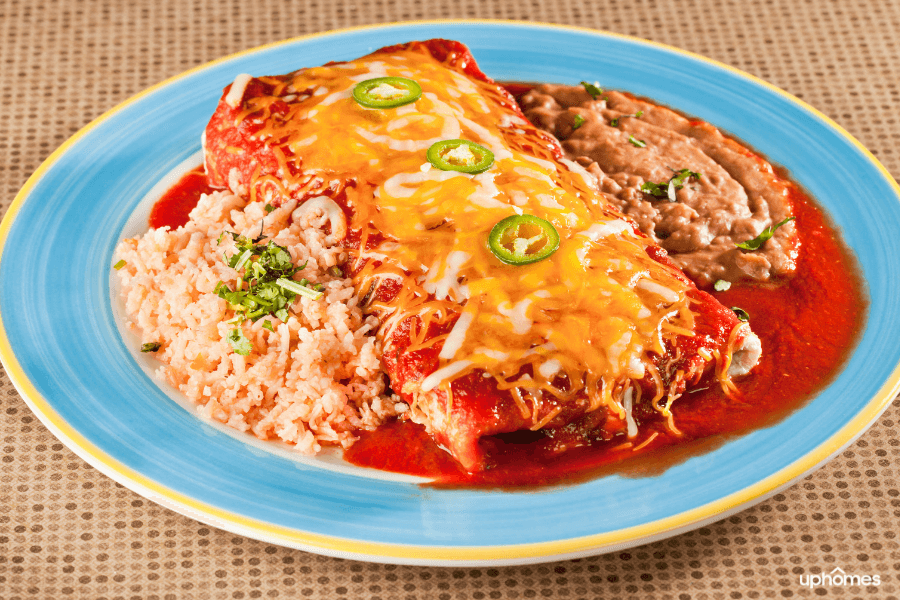 There are many things to do. 
Whether you want to stroll along the Riverwalk, admire art collections, enjoy live music at the rodeo, or eat as many breakfast tacos as your heart desires, you will never run out of things to do when living in San Antonio. 
Check out these other local favorite attractions in San Antonio, Texas!
Moving to San Antonio, TX - The Bottom Line
A great place to live, moving to San Antonio is definitely worth it. Due to its many famous and popular attractions, it is no surprise that San Antonio is the most visited city in the state of Texas. With an affordable cost of living and a mild climate, San Antonio is home to multiple great areas and neighborhoods that will appeal to any lifestyle. Before buying a home in San Antonio, make sure to reach out to one of our knowledgeable and experienced Realty Specialists to aid and guide you through the home buying process. With the help of our team, you will soon discover just how great of a city San Antonio is. Contact us today to find your dream home in San Antonio, Texas!
#blog-moving-texas-cta#

Find your new home
Search real estate and homes for sale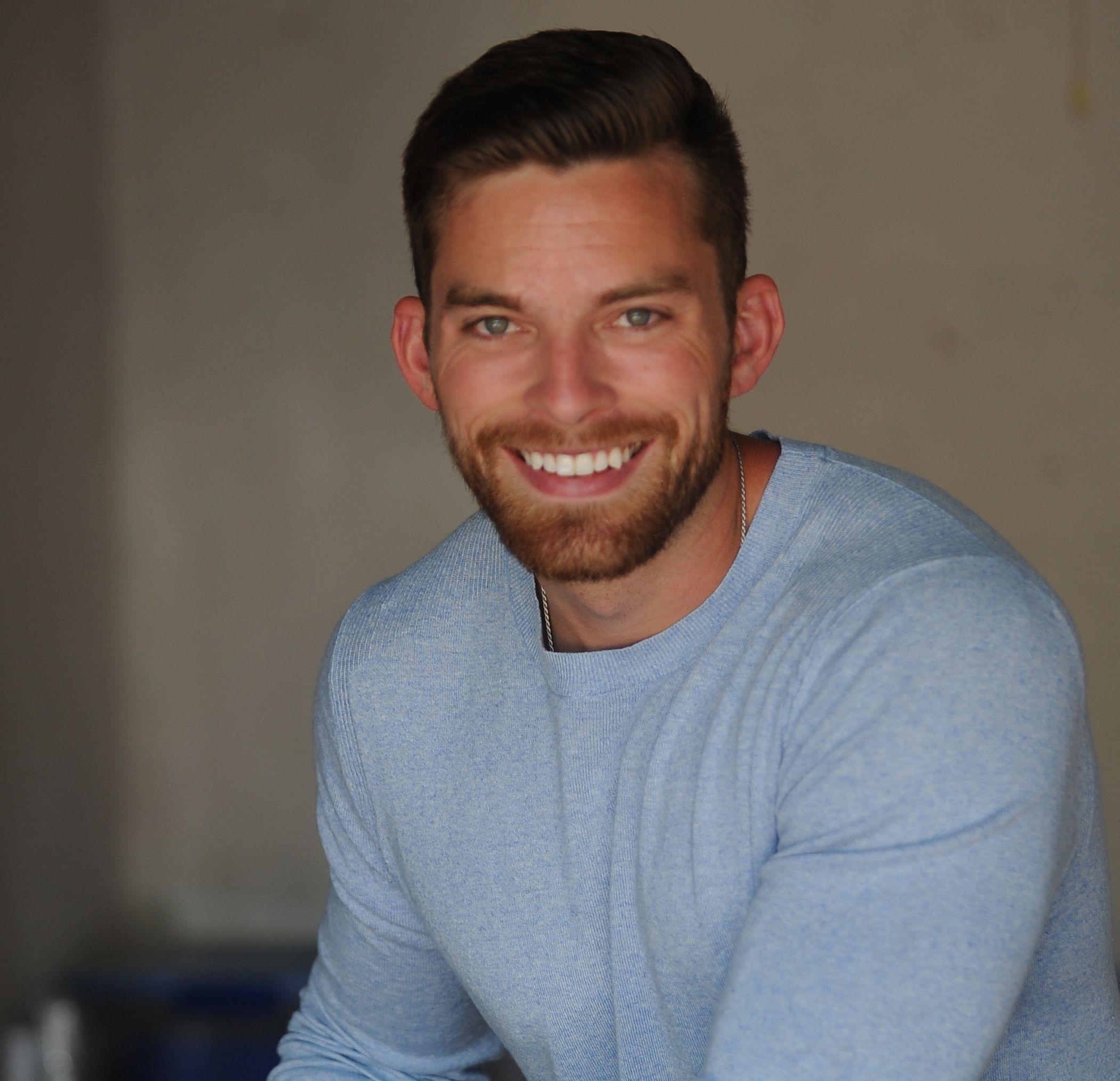 Ryan Fitzgerald
Hi there! My name is Ryan Fitzgerald, and I am a REALTOR®. My goal is to help you learn more about real estate through our Real Estate Blog! Hopefully, you enjoyed the above blog post and it found a way to provide help or value to you. When you're ready to buy or sell a home of your own let us know here. Please feel free to join the conversation by dropping us a comment below.