7 Best Neighborhoods in Galveston, TX
7 Best Places to Live in Galveston, TX
Searching for the best neighborhoods in Galveston, Texas? Check out these 7 best places to live in Galveston! 
Found on the Gulf Coast of Texas lies the beautiful island city of Galveston. Providing its residents with the perfect mix of urban and suburban living, Galveston is a nice place to call home. Those who are moving to Galveston, TX are likely searching for information on the best places to live in the city. Full of many great neighborhoods that are safe and surrounded by sought-after amenities, it is no surprise that Galveston is a top choice for young professionals and families that are moving to Texas. Best known for its historical architecture, stunning beaches, and laid-back way of life, it is not hard to see why Galveston is making its way up to becoming one of the best places to live in Texas. While moving on its own can be stressful, finding a neighborhood that is best for you is often overwhelming. Luckily, with the help of this guide, find the neighborhood of your dreams without all of the added extra stress. With that being said, read on to learn more about the 7 Best Neighborhoods in Galveston, Texas!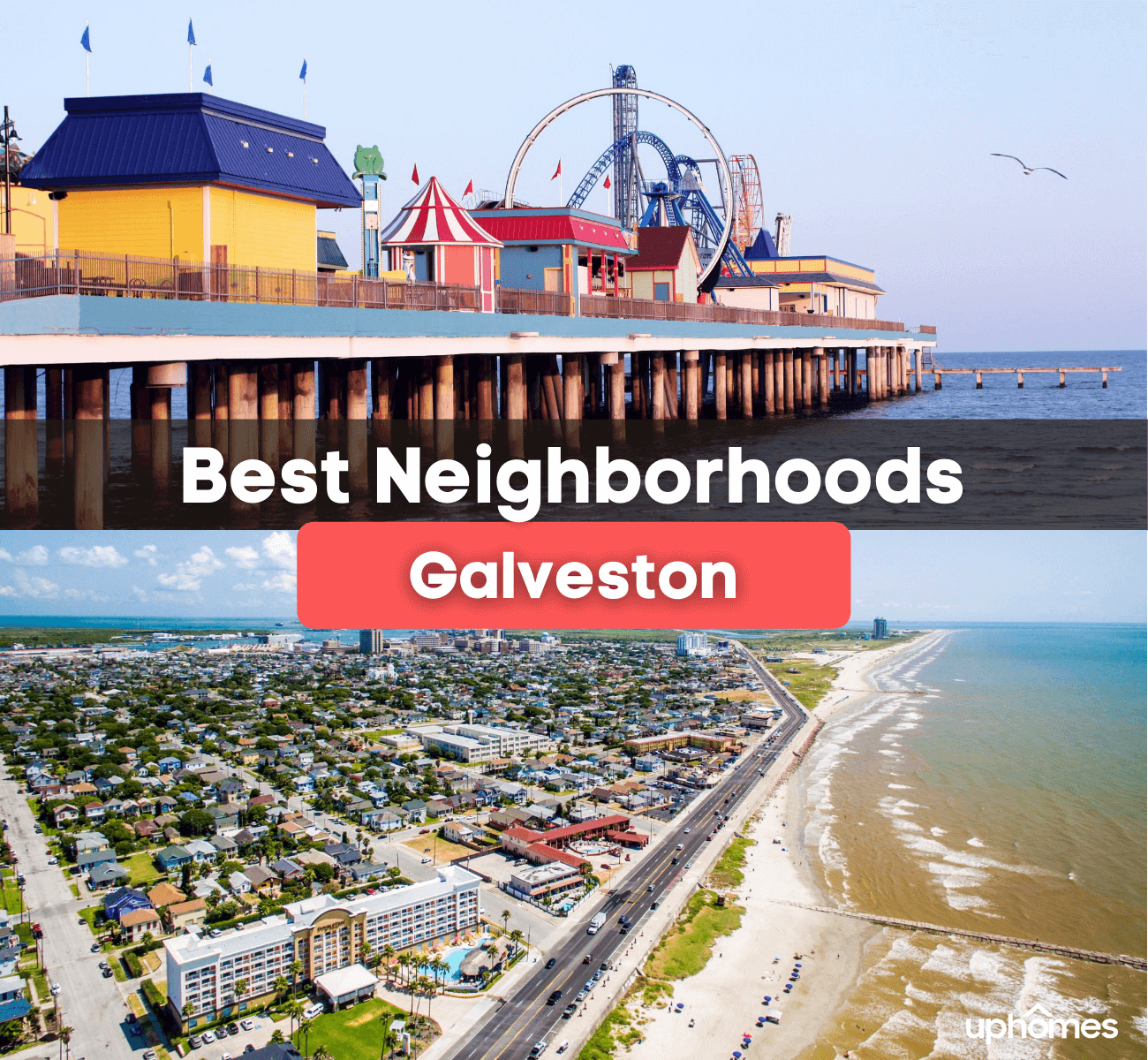 Downtown Galveston
Often referred to as the Downtown Historic District, this part of the city is considered the cultural hub of Galveston. Located near the waterfront, this neighborhood is traditional and pays homage to the past through its many museums and historical attractions. Thought to be one of the best places to stay in Galveston, the Downtown area is the perfect place to consider moving to for those new to the city. Not only is it extremely walkable, but there is always something new to explore. Surrounded by the beach, premier dining options, and many local retailers, residents never run out of things to do. Plus, the nightlife in Downtown Galveston is something that should not be missed. There is even a popular bar crawl located along The Strand which is the main shopping district in the city.
Local Favorites: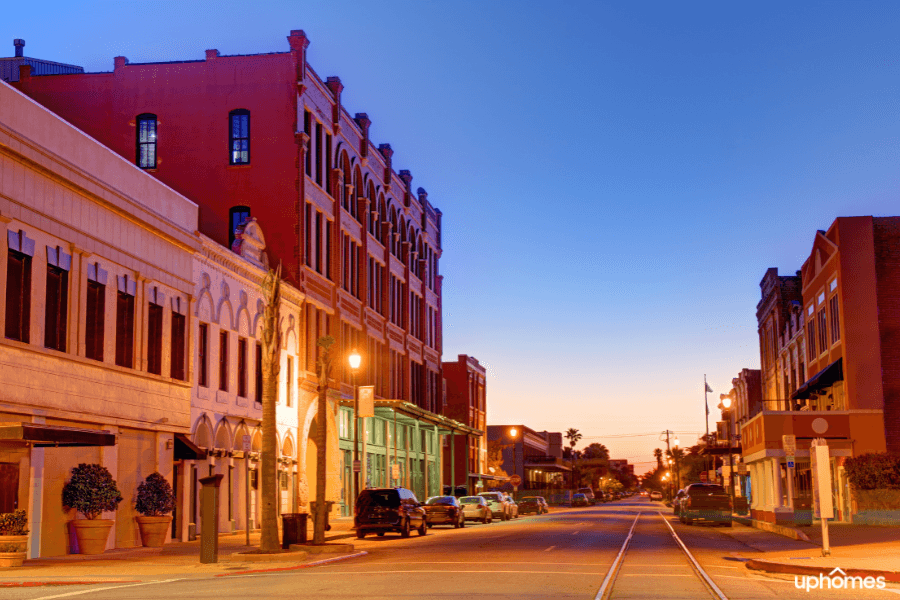 2. East End Historic District
If you are looking for a quiet and peaceful place to call home, then look no further than the neighborhood of East End. Not only is this a safe place to live, but it is also known for its affordable housing. Considered to be one of the best places to live in Galveston for families, this neighborhood is relaxed and centered around raising young children. Thanks to top-rated schools, laid-back eateries, beautiful parks, and endless amounts of outdoor activities, it is no surprise that East End is such a sought-after place to live. Plus, much like Downtown Galveston, East End has its own historic district that is celebrated by residents. From the many historical shops to the local and quirky boutiques, this neighborhood is truly a top choice for those moving to Galveston. In our opinion - this is one of the best neighborhoods in Galveston, TX. 
Local Favorites: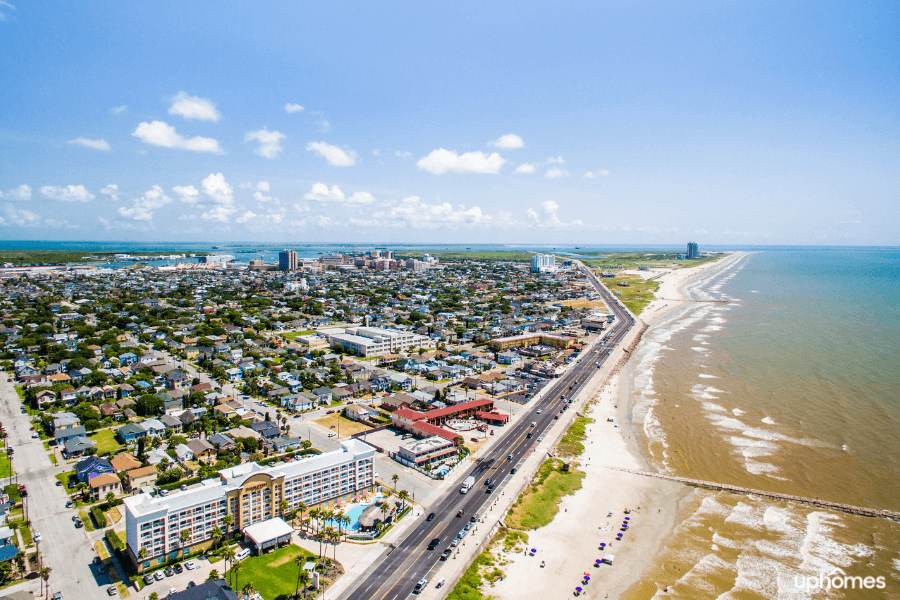 San Jacinto
Considered to be one of the coolest places to live in Galveston, the neighborhood of San Jacinto is a top choice for couples and young professionals. As a prime destination for tourism, there is always an event to attend or something fun to do in town. Offering only the best of coastal living, San Jacinto is surrounded by long stretches of pristine beachfront. Also known as a historic area, most homes in this neighborhood were built in the late 1800s and early 1900s. Featuring architecture that reflects Victorian, Greek Revival, and Italian styles, finding the home of your dreams is easy to come by. Since the University of Texas Medical Branch campus is located close by, many students tend to call San Jacinto home as well. 
Local Favorites: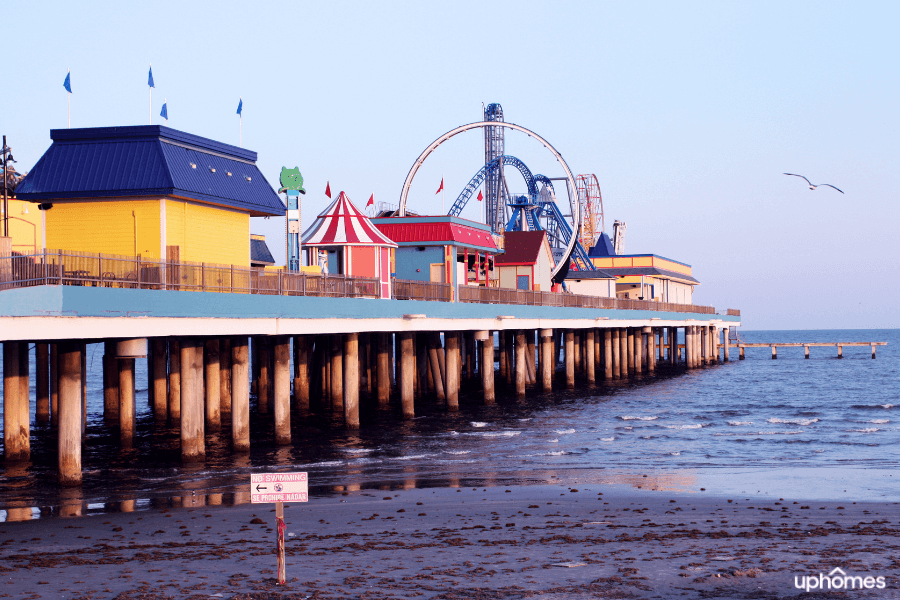 Beachtown
As one of the newest subdivisions in Galveston, the neighborhood of Beachtown is a sought-after community located on the east end of the island. This beachfront neighborhood is consistently growing and is surrounded by prime beach access and walkable streets. Thanks to its diverse real estate market, residents are able to choose from a variety of home styles including Charleston and Carolina Low Country architecture. Most of the homes on this side of the island follow certain architectural guidelines that are designed to protect the buildings particularly from hurricanes and strong storms. Located close to Downtown Galveston, this part of town has an abundance of highly-rated restaurants, top retail stores, and awesome outdoor recreation.
Local Favorites:
Fish Village
Also referred to as Lindale Park, the neighborhood of Fish Village is a unique community that is attracting many families to the area. With street names that are named after fish, perhaps you will find your dream home on Dolphin or Barracuda Avenue. Featuring many single-family homes that were built just before the 1980s, most residences are renovated and are situated on quarter-acre lots. The homes here are also affordable which is a huge selling point for residents. Plus, with access to highly-rated schools including an elementary school that is just down the street, parents will be happy to know that their children will be receiving a quality education.
Local Favorites: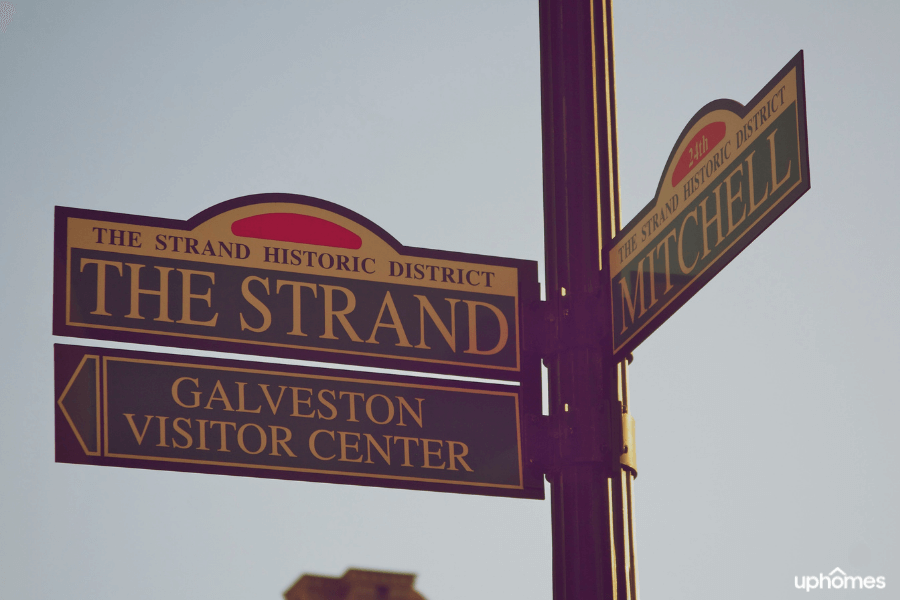 Cedar Lawn
Located near the west end of the island, the neighborhood of Cedar Lawn is considered the first planned community in Galveston. Originally developed in the 1920s, this subdivision has since been listed on the National Register of Historic Places. Many of the homes here reflect Craftsman, Mid-Century, Colonial Revival, and Spanish architectural styles. Found between 45th and 48th street, Cedar Lawn has been attracting many young families to the area for its affordable housing and peaceful way of life. Since this is such a tight-knit community, residents both old and new can expect frequent community events, parties, dinners, meetings, and picnics.
Local Favorites: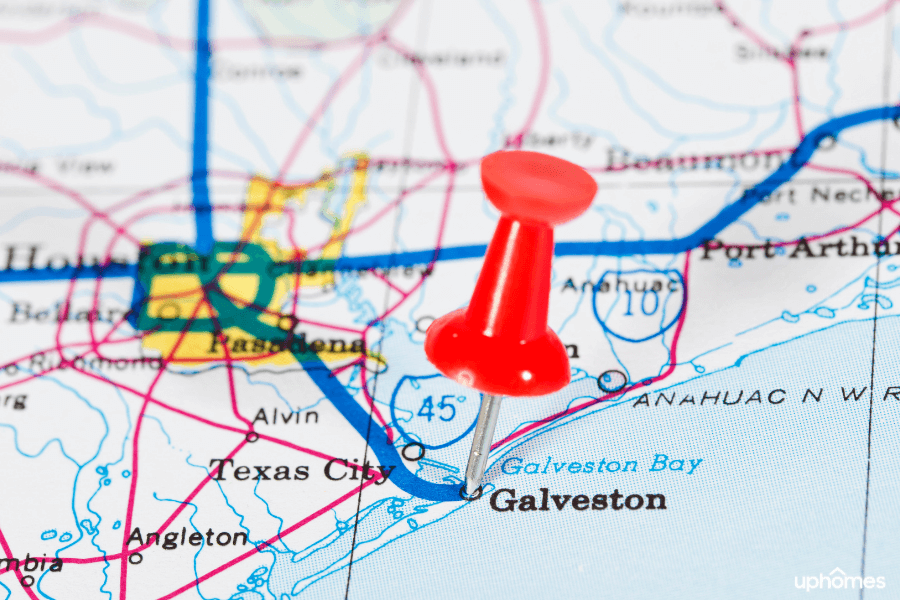 Silk Stocking Historic District
As another nationally recognized historic district in Galveston, the Silk Stocking Historic District takes up 14 city blocks and is home to some of the most beautiful real estate on the island. Originally developed in the 1870s, the neighborhood was named after the residents of the time who could afford to wear silk stockings Featuring many single-family homes that are a perfect reflection of Queen Anne architecture, this historic district will appeal to any homebuyer. The average home in this neighborhood is around 2,000 square feet. Located right next to the beach, popular eateries, and a variety of entertainment options, this neighborhood remains a popular choice among residents. For those with school-aged children, there are plenty of public and private schools close by.
Local Favorites: 
 Best Places to Live in Galveston, TX - The Bottom Line 
Galveston, Texas is a good place to live with many nice parts and neighborhoods to choose from. Whether you are looking for a neighborhood that is safe and affordable or right next to the beach, there is a place for you. Before moving, make sure to reach out to our team to aid you through the home buying process. With the help of our knowledgeable Realty Specialists, find a Galveston neighborhood that meets your needs. Contact us today to find your dream home and neighborhood in Galveston, TX!  
#blog-moving-texas-cta#
Related articles:
The Best Places to Live in Texas
Best Neighborhoods in San Antonio
Best Neighborhoods in Fort Worth 

Find your new home
Search real estate and homes for sale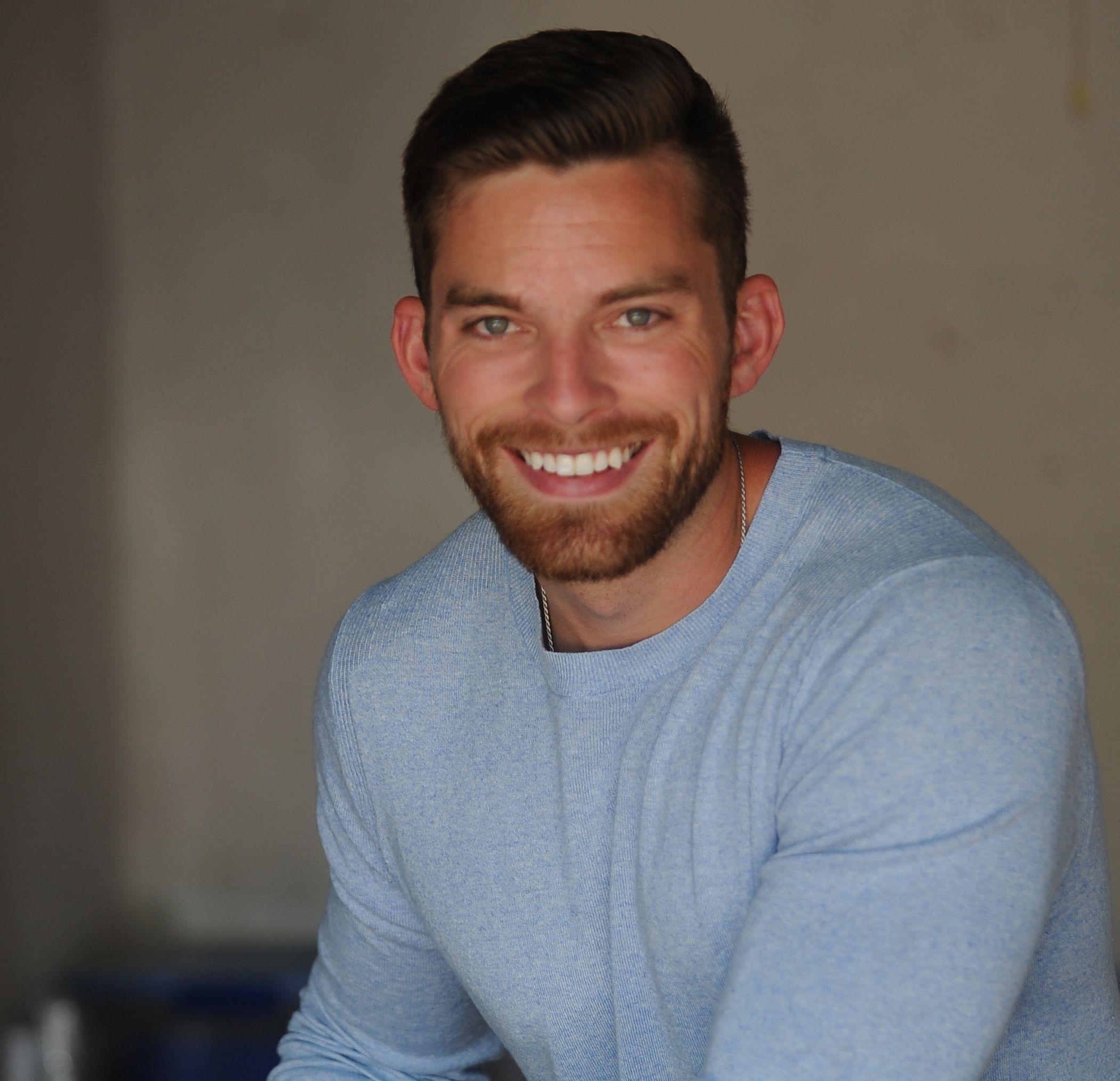 Ryan Fitzgerald
Hi there! My name is Ryan Fitzgerald, and I am a REALTOR®. My goal is to help you learn more about real estate through our Real Estate Blog! Hopefully, you enjoyed the above blog post and it found a way to provide help or value to you. When you're ready to buy or sell a home of your own let us know here. Please feel free to join the conversation by dropping us a comment below.