5 Best Neighborhoods in Corpus Christi, TX
BestPlaces to Livein Corpus Christi, Texas
Do you want to knowsome of the best areas tolive, in Corpus Christi, TX? Check out these 5 great neighborhoods in Corpus Christi!
Corpus Christi, Texas is a safe place to live that borders the Gulf of Mexico and is known for its low cost of living, beautiful weather, and easy access to the coast. Though the city may be small with just about 326,000 residents, it is full of charm and character that it sets apart from other cities in Texas. Beloved for its laid-back atmosphere and relaxed way of life, Corpus Christi offers its residents a dense suburban feel that is perfect for raising a family or starting a career.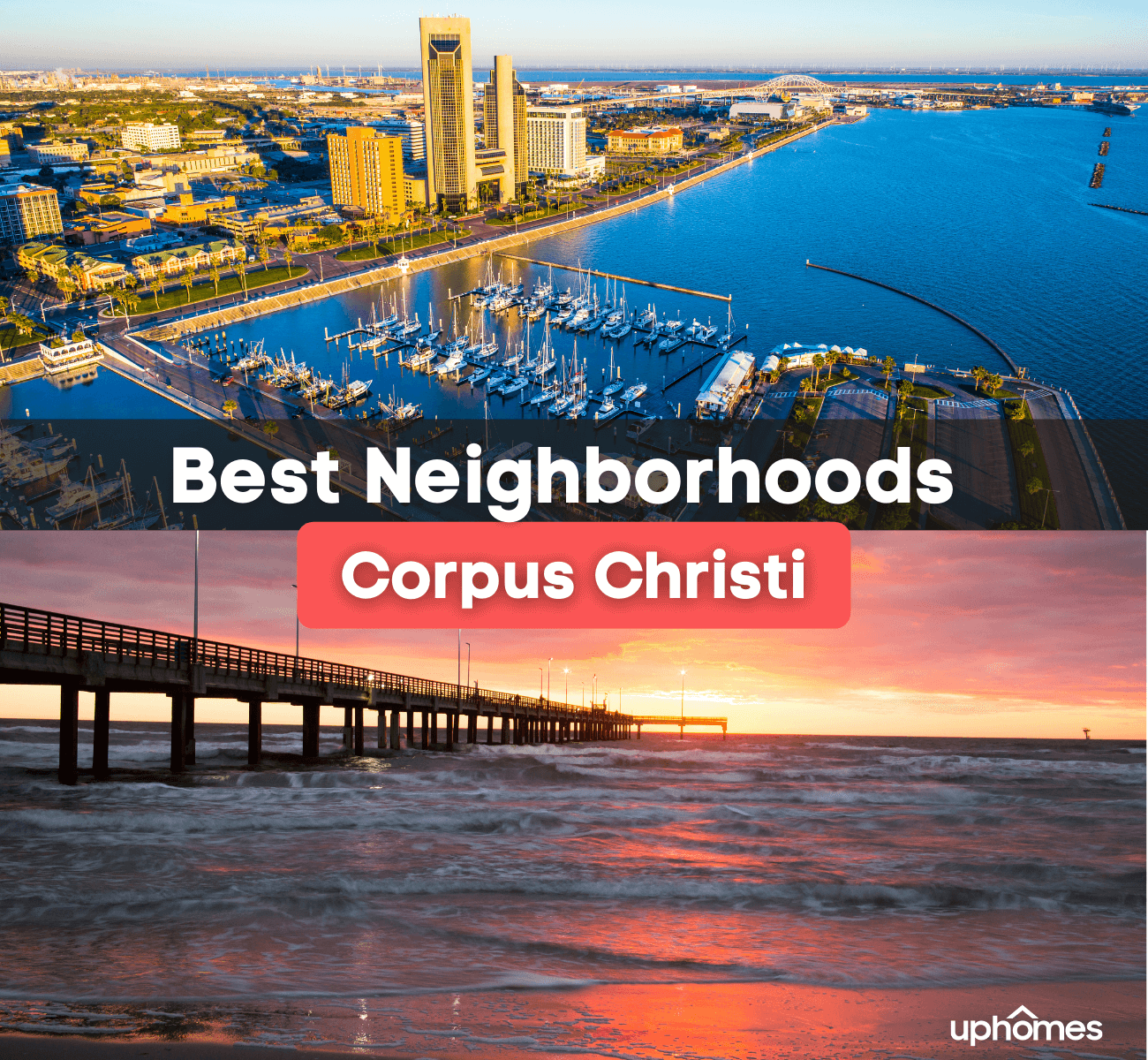 Making its way up to becoming one of the best places to live in Texas, Corpus Christi is full of many nice neighborhoods that are safe and affordable. If you have made the decision to move to Corpus Christi, Texas then you have come to the right place. While moving, in general, can be overwhelming, it is often more stressful finding the right neighborhood that is best for you. Luckily, this guide was created to help your move to Texasgo as smoothly as possible. Read on to learn more about the 5 Best Neighborhoods in Corpus Christi, Texas!
Mustang-Padre Island
If you are looking for the best area to live in Corpus Christi, then look no further than the neighborhood of Mustang-Padre Island. Constantly ranked as the number one best place to live in Corpus Christi, Mustang-Padre Island provides only the best of island living in the state. Not only is this island the most desirable place to live in the area but it is the most sought after by the locals. Plus, with a population of just over 4,300 people, this island offers its residents a tight-knit community and small-town vibe. Separated from the rest of the city, residents can access this island by the big bridge over the inland waterway or by ferry.
While home values vary and will appeal to many different lifestyles, income levels are known to be relatively higher on the island. There are many large and beautiful homes in the neighborhood that back up to the ocean and provide some of the best views in town. Not only is Mustang-Padre island super safe but the island schools are highly rated for those moving with children. While many residents have a vehicle on the island to travel back and forth for work, the island is packed with local shops, grocery stores, restaurants, and top amenities. Many residents choose to spend their free time participating in water sports and activities such as boating, kayaking, and windsurfing.
Local Favorites: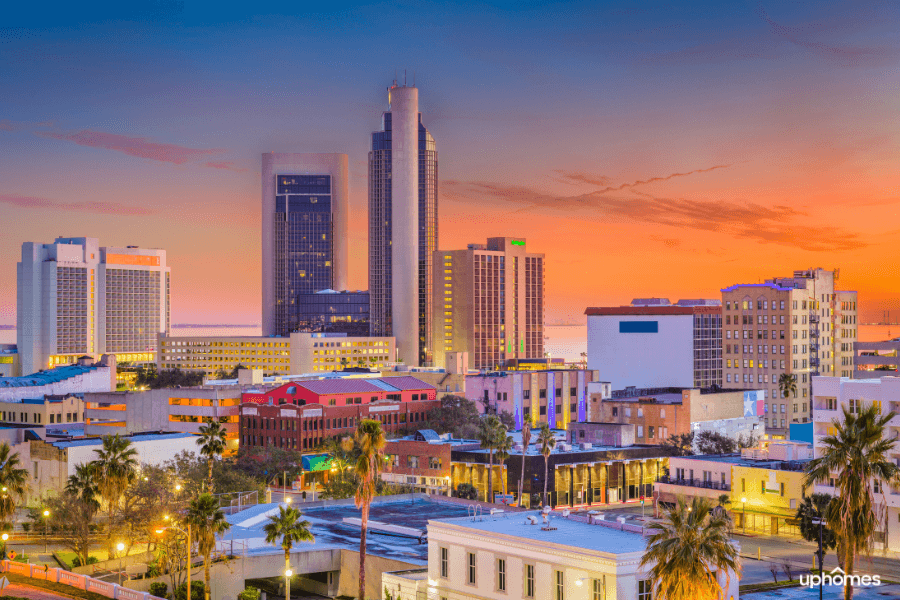 Calallen
Are you moving with a family? Then you might want to consider moving to the neighborhood of Calallen. Found only 15 miles away from Downtown Corpus Christi, this is a great place to raise your children thanks to its quiet and safe suburban atmosphere. With a current population of about 20,000 residents, Calallen is family-oriented and was designed with middle-class families in mind. Not only does this neighborhood have a high liveability score, but its high quality of life makes it a top choice for locals. Surrounded by well-maintained streets, manicured lawns, and illuminated sidewalks, feel safe in your home and the surrounding area.
Most homes in this neighborhood are single-family homes that are affordable and feature many price points. This is a diverse community that is welcoming to all cultures and backgrounds. The unemployment rate here is also lower than in other parts of the city and most residents have short commute times to and from work. Full of great shopping centers, eateries, coffee shops, and amenities, residents will never run out of things to do. Plus, for those moving with school-aged children, the schools in the area are highly rated. In fact, the Calallen Independent School District is rated number three in Corpus Christi. Calallen High School in particular is a top choice for residents.
Local Favorites: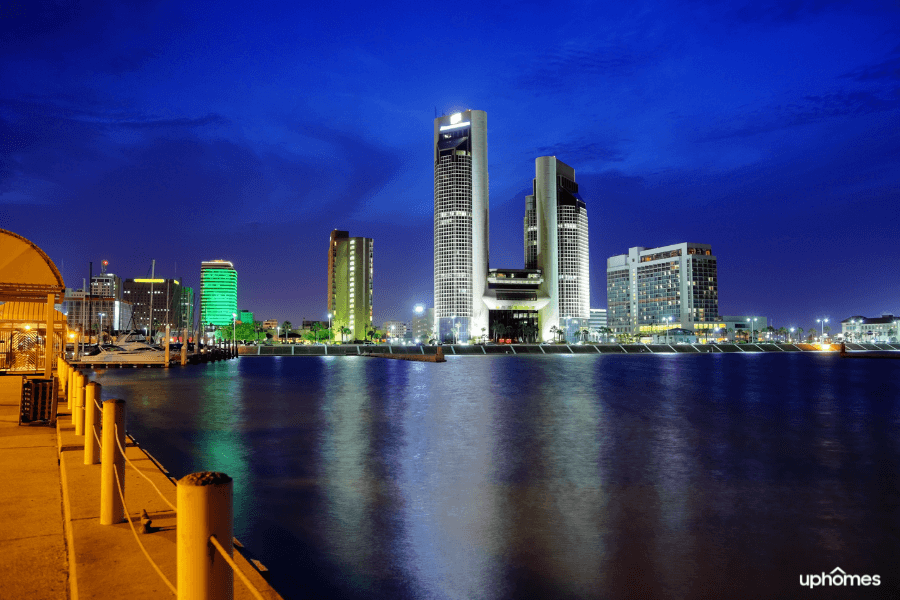 South Side
Considered the largest neighborhood in the city of Corpus Christi by population, South Side is making a name for itself among residents due to its cleanliness and high safety rating. Known to be one of the most friendly and welcoming neighborhoods in the area, residents that live in South Side are the epitome of southern charm. The neighborhood makes an effort to value the importance of relationships by hosting events and festivals throughout the year that bring together both old and new residents. Say hello to neighbors when out for a walk or at the grocery store. South Side is also a very pet-friendly neighborhood and most residents have dogs.
Most homes in South Side are single-family homes and 55% of residents own their own homes. Attracting many young professionals and families to the area, home prices are affordable and lower than the national average. South Side is truly located in the perfect area since it is surrounded by many nice places to eat, cool local boutiques, and multiple parks and outdoor activities. If you love exploring the great outdoors, then there are a variety of walking trails, hiking trails, and bike paths to check out. Plus, with a public school system that has a higher graduation rate than the national average, be happy to know that your children will receive only the best education when living in South Side.
Local Favorites: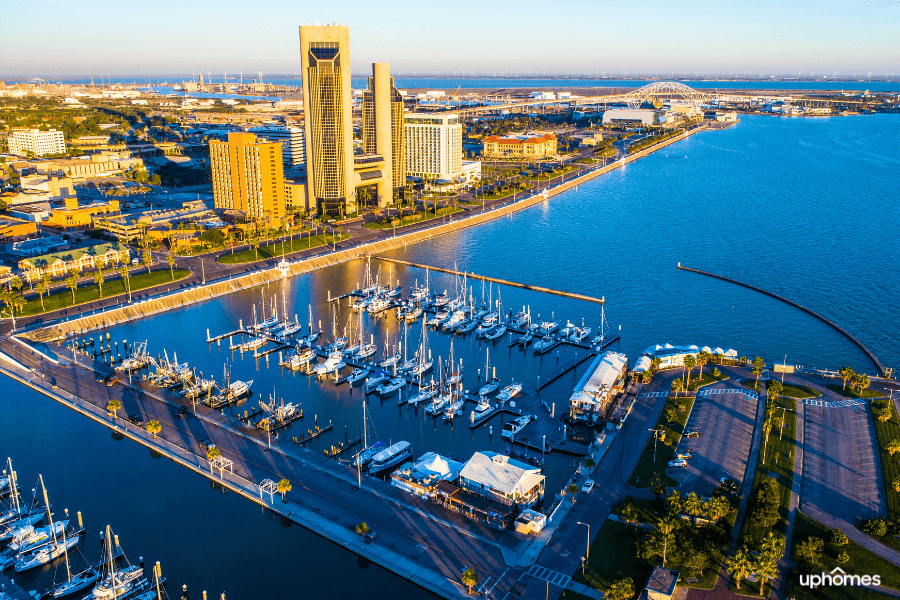 Northwest Corpus Christi
With a population of just over 15,000 people, the neighborhood of Northwest Corpus Christi is on the smaller side and offers its residents a rural suburban way of life. If you are looking for a neighborhood outside of the hustle and bustle of Downtown, then this may just be the place for you. Attracting many families, young professionals, and retirees alike to the area, this neighborhood is in a convenient location near many attractions and outdoor recreation opportunities.
Surrounded by sidewalks, golf courses, small boutiques, and public parks, Northwest Corpus Christi has a little bit of everything for everybody. With a cost of living that is less than the national average and a competitive housing market, it is no surprise that this neighborhood has made it on this list of the best places to live in Corpus Christi. Plus, with a low unemployment rate and access to many top public schools, residents and their children have the opportunity to succeed and flourish while living here. Make sure to bring your car since most residents drive to and from work. In our opinion - Northwest Corpus Christi is one of the best neighborhoods in Corpus Christi, Texas.
Local Favorites: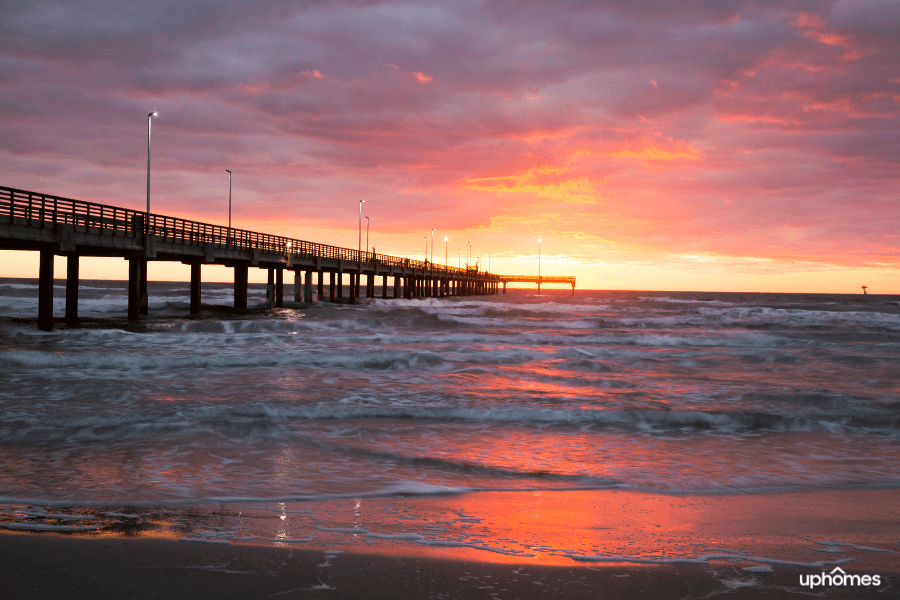 Bay Area
Perfect for middle-class families and single young professions, the neighborhood of the Bay Area in Corpus Christi is located close to Corpus Christi Bay. Since the cost of living here is lower than the national average, residents are choosing to move to this neighborhood in order to save more money. Most homes in this area are single-family homes that are spaced out nicely from one another and feature large lot sizes. Apartment complexes and high-rises are also available. Located close to the water, most residents love to spend time outdoors and can be found participating in multiple water activities. Not only is this neighborhood fun, but it is also safe and praised for its low crime rate. Not to mention its close proximity to Texas A&M University makes it a prime area for college students.
Local Favorites:
Best Neighborhoods in Corpus Christi, TX - The Bottom Line
Considered a great place to live, Corpus Christi is home to many desirable neighborhoods that have little to no crime and are found near popular attractions. Whether you are moving to Corpus Christi for work or simply for a change of scenery, there is a neighborhood for you. If you are looking to buy a home, make sure to reach out to one of our knowledgeable Realty Specialists to aid and guide you through the home buying process. No matter your budget, our team is here to help. Contact us todayto find your dream home and neighborhood in Corpus Christi, Texas!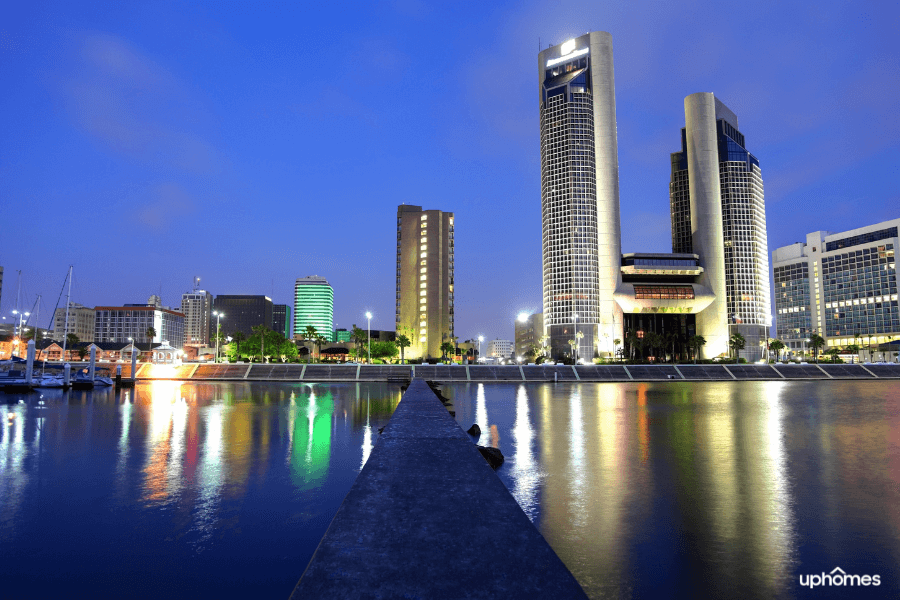 #blog-moving-texas-cta#

Find your new home
Search real estate and homes for sale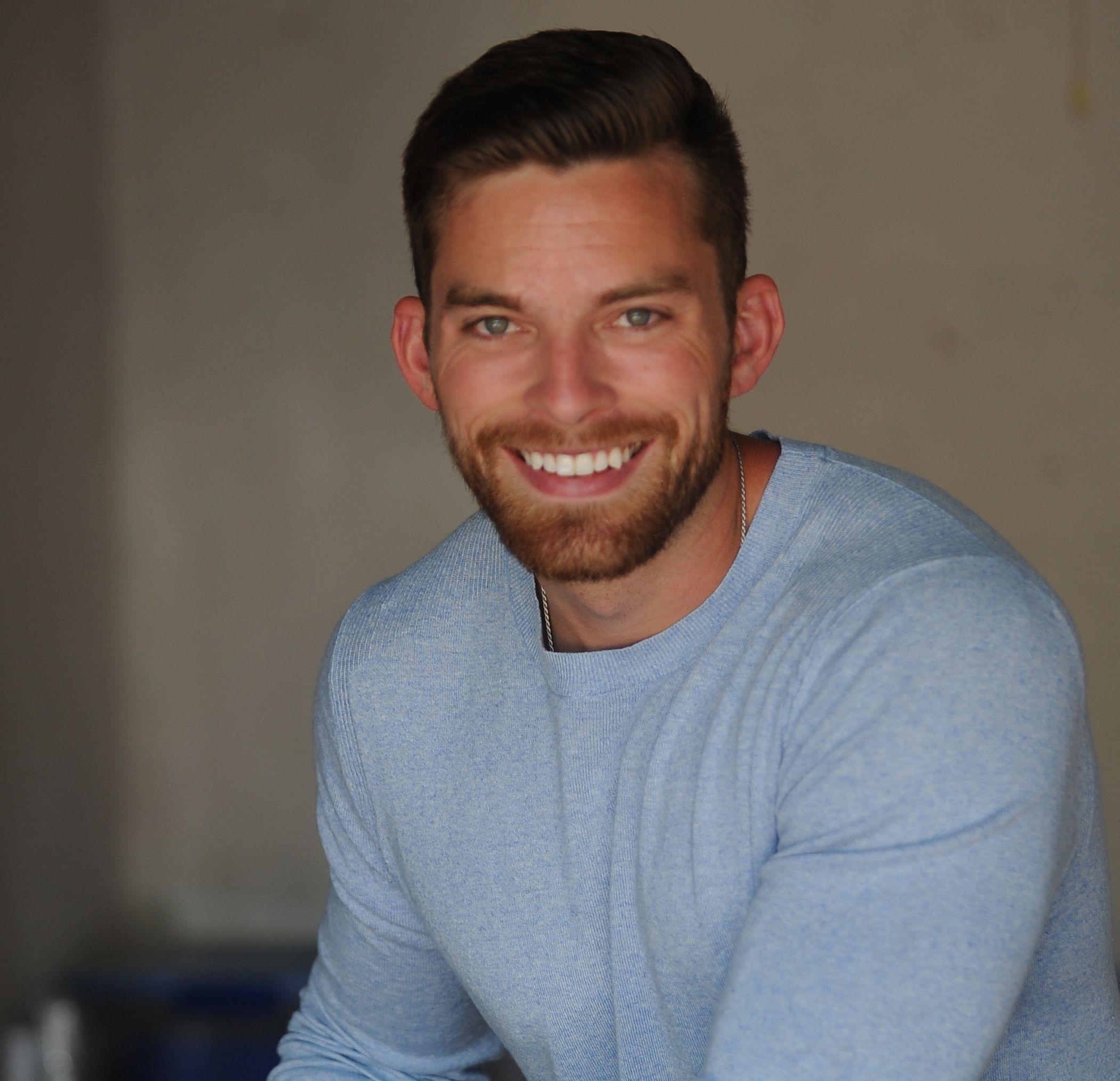 Ryan Fitzgerald
Hi there! My name is Ryan Fitzgerald, and I am a REALTOR®. My goal is to help you learn more about real estate through our Real Estate Blog! Hopefully, you enjoyed the above blog post and it found a way to provide help or value to you. When you're ready to buy or sell a home of your own let us know here. Please feel free to join the conversation by dropping us a comment below.