7 Best Neighborhoods in Plano, TX
7 Best Places to Live in Plano, Texas 
Consider moving to one of these 7 best neighborhoods in Plano, TX! 
Named the safest city in Texas as of 2021, it is no surprise that the city of Plano is home to an abundance of great neighborhoods. Known to be one of the most affluent big cities in the United States, young professionals, families, and retirees alike are flocking to Plano for its high quality of life and fantastic real estate. As part of Collin County in northern Texas, Plano is found in a desirable location and offers its residents only the best of suburban living. Full of top education opportunities for children and plenty of things to do, if you are moving to Texas then Plano is the place to be. While moving can be stressful in general, finding a neighborhood that meets all of your needs can often be overwhelming. Luckily, this guide was created to help provide you with information about the best areas to live in Plano.  With that being said, read on to learn more about the 7 Best Neighborhoods in Plano, Texas!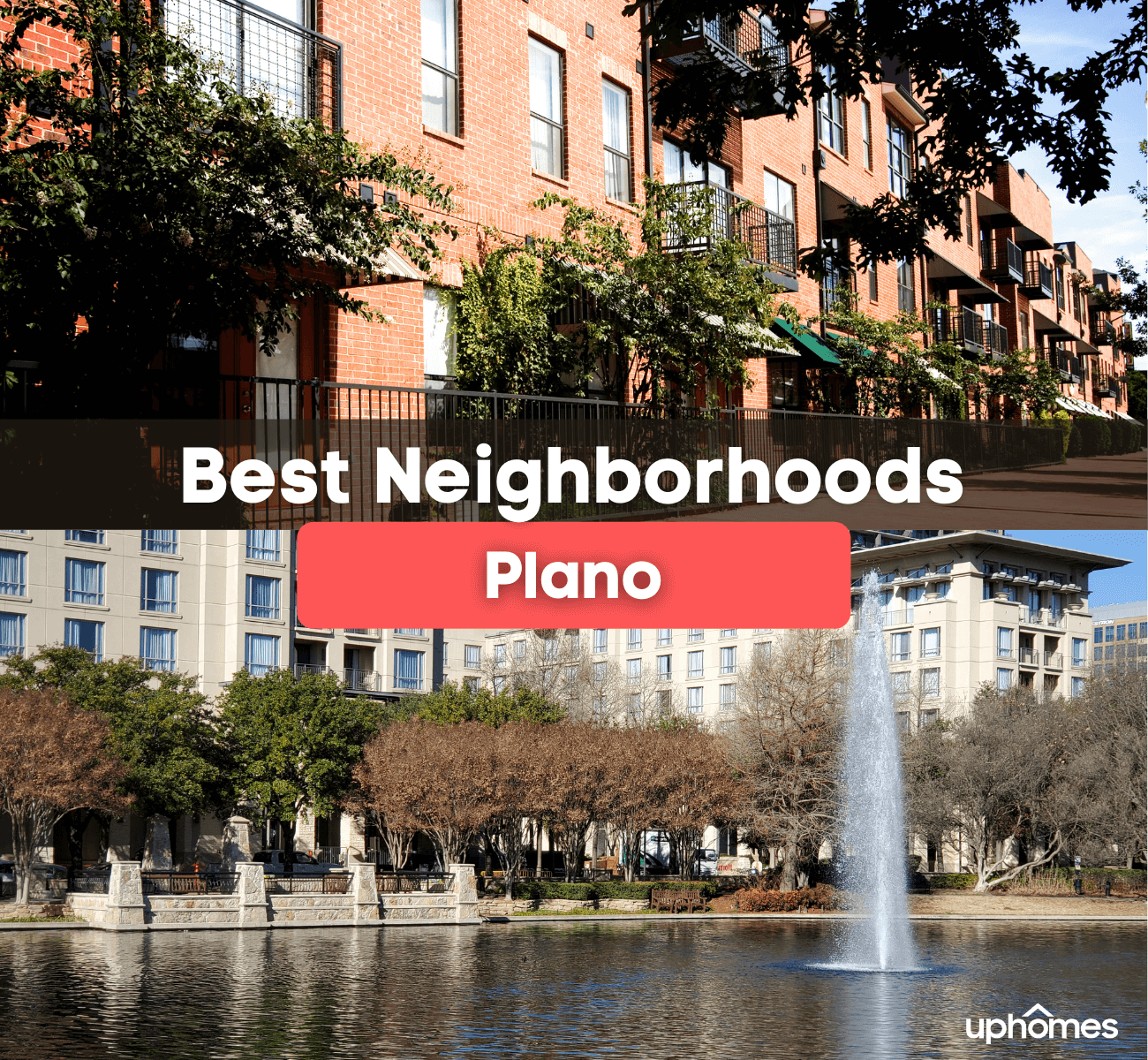 Lakeside on Preston
Before moving to Plano, make sure to check out the neighborhood of Lakeside on Preston. While it may be known for its high price tag, this also happens to be the neighborhood with the most beautiful scenery in Plano. Featuring five lakes, a 15-acre park, tree-lined streets, well-manicured lawns, and fountains, this neighborhood offers only the best of lakeside living. Not only do most properties back up to the water, but most homes in the area are luxurious estates that were constructed between the years 1992 and 2005. 
Featuring walking trails, biking, trails, public pools, and a top-of-the-line fitness center, this is a great neighborhood for any family that loves to spend time outdoors. A true suburban oasis, Lakeside on Preston even offers its residents a variety of fine dining options alongside an upscale open-air shopping center. Plus, for families that are moving with school-aged children, parents will be happy to know that many schools in the area are highly rated including Plano West Senior High School.
Local Favorites: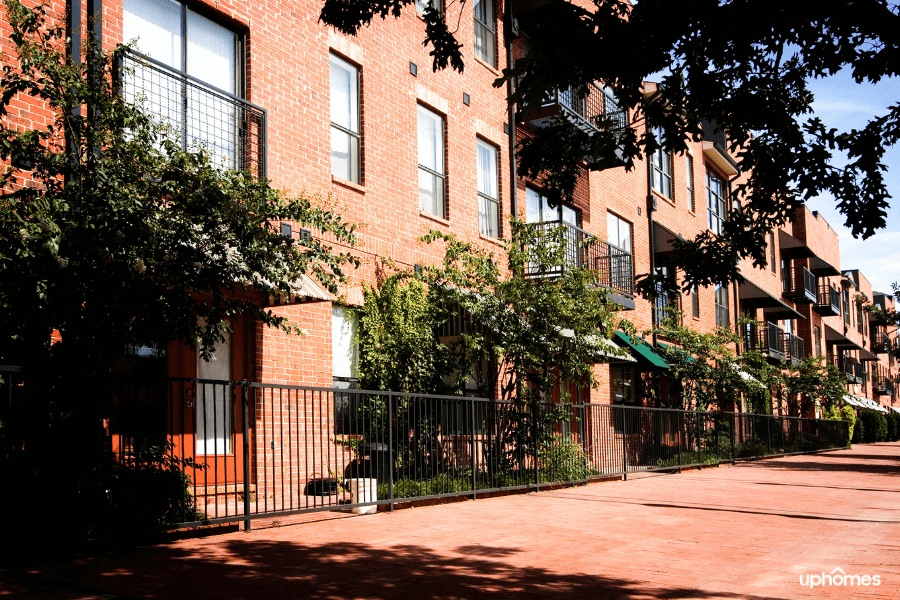 Willow Bend
The neighborhood of Willow Bend is one of the most sought-after places to live in Plano due to its prime location and proximity to fine dining, shopping, and entertainment. While the homes here are priced on the higher end, the area is safe and is home to many top-rated schools making this a great place to settle down for families. Since this is such a large neighborhood, many architectural styles and price points are available which makes finding the home of your dreams an attainable goal.
Known as a tight-knit community, the neighborhood hosts multiple fun annual events throughout the year including parades, a fun run, and a holiday party. Beloved for its quiet and secluded atmosphere, most residents can be found outside enjoying one of the many walking trails, lakes, ponds, and green spaces. In fact, Willow Bend has made a name for itself as a popular fishing destination.
Local Favorites: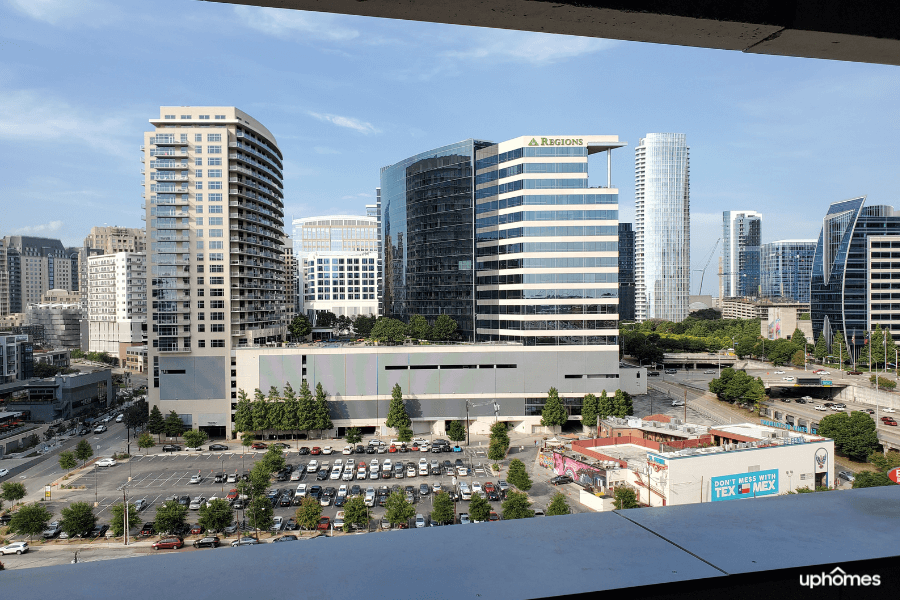 Whiffletree
Considered a more affordable option, the neighborhood of Whiffletree is ideal for families wanting to save a little bit of money. Made up of 459 homes in the area, most residences were built in the 1980s and reflect a mixture of traditional and ranch-style single-family homes. Not only does this neighborhood offer more bang for your buck, but Whiffletree is surrounded by lush landscaping, well-manicured lawns, and well-lit streets. Plus, with easy access to amenities including top retailers, restaurants, and entertainment, residents do not have to travel far to have fun.
Local Favorites: 
Kings Gate
Consisting of only around 50 homes, the neighborhood of Kings Gate is a smaller gated community located in Plano. While the real estate market here may be competitive due to its smaller size, the homes here are worth the wait. Known for its large private lots and luxurious homes, the wide-open spaces, and quiet atmosphere that the neighborhood provides are part of what makes it so popular. Even though the homes here may be priced on the higher end, expect to receive up to three acres of land. Since most homes in Kings Gate were constructed around 1996, the neighborhood comes with a variety of home types and architectural styles. There are many amenities nearby as well including walking and biking trails, a private lake, and highly rated public schools. 
Local Favorites: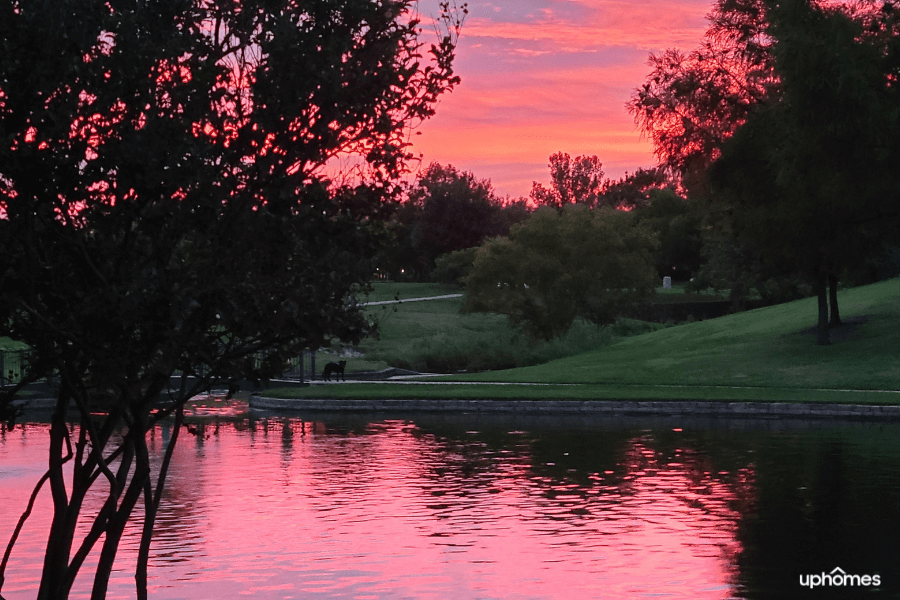 Normandy Estates
Found west of Plano, the neighborhood of Normandy Estates consists of expensive homes and beautiful architecture. Considered one of the most high-end neighborhoods in the city, living in Normandy Estates is perfect for luxury buyers. Even though the homes here sell for millions of dollars, this neighborhood remains a desirable place to live for its prime location and gorgeous European-style architecture. Featuring walking and biking trails, a lake, a fishing pier, and fountains spread throughout the neighborhood. Plus, located next to premium amenities and high-end shopping, it is no surprise that Normandy Estates is such a sought-after area.
Local Favorites: 
Avignon Windhaven
If you are looking for luxurious homes that are over 4,000 square feet then look no further than the neighborhood of Avignon Windhaven. Though the lot sizes in this neighborhood may not be as large as others, the real estate is located in a prime location of Plano. Consisting of over 210 courtyard estates that mix both Mediterranean and European architectural styles, this neighborhood is a popular spot just minutes away from the neighboring city of Dallas. Avignon Winhaven is also next to prime shopping, dining, and entertainment options as well as the Dallas-Fort Worth International Airport. 
Local Favorites: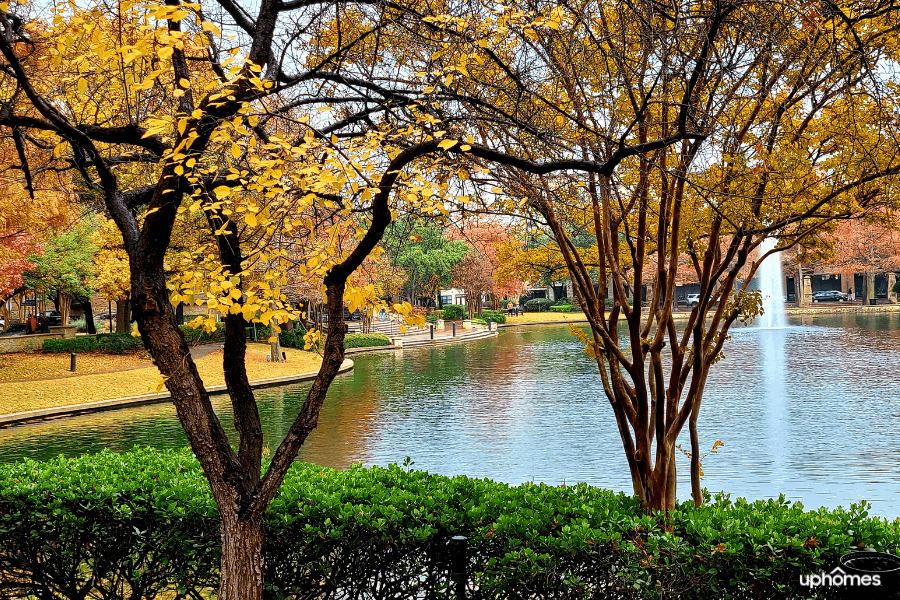 Kings Ridge
A great place for families, the neighborhood of Kings Ridge is a fantastic option to consider due to its moderate prices and family-friendly atmosphere. Growing and expanding throughout the years, Kings Ridge is a competitive neighborhood that is continually developing. Full of single-family homes featuring multiple architectural styles, this neighborhood is a tight-knit community close to many top amenities. Residents can be seen participating in the many events and festivals put on by the neighborhood throughout the year.
Local Favorites:
The Best Neighborhoods in Plano, TX - The Bottom Line 
Making its way up to becoming one of the best places to live in Texas, the city of Plano is a rich area with plenty of things to do. With a cost of living that is slightly higher than living in Fort Worth, Plano has an abundance of safe neighborhoods full of luxurious homes. Before relocating to Plano, make sure to reach out to one of our knowledgeable and experienced Realty Specialists to aid and guide you through the home buying process. With the help of our team, moving to Plano will be a smooth transition. Contact us today to find your dream home and neighborhood in Plano, Texas!
#blog-moving-texas-cta#

Find your new home
Search real estate and homes for sale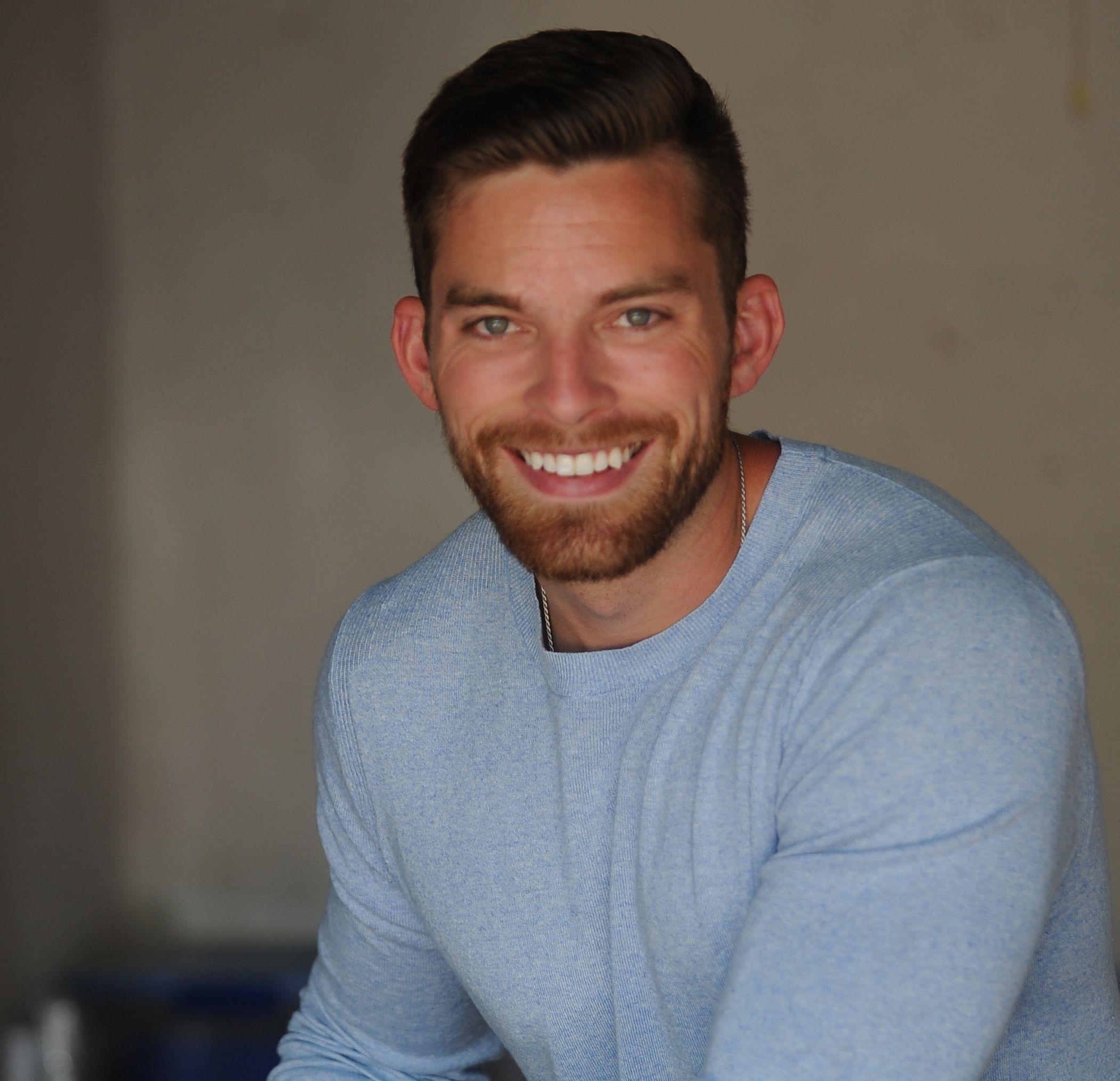 Ryan Fitzgerald
Hi there! My name is Ryan Fitzgerald, and I am a REALTOR®. My goal is to help you learn more about real estate through our Real Estate Blog! Hopefully, you enjoyed the above blog post and it found a way to provide help or value to you. When you're ready to buy or sell a home of your own let us know here. Please feel free to join the conversation by dropping us a comment below.