7 Things to Know BEFORE Moving Westfield, NJ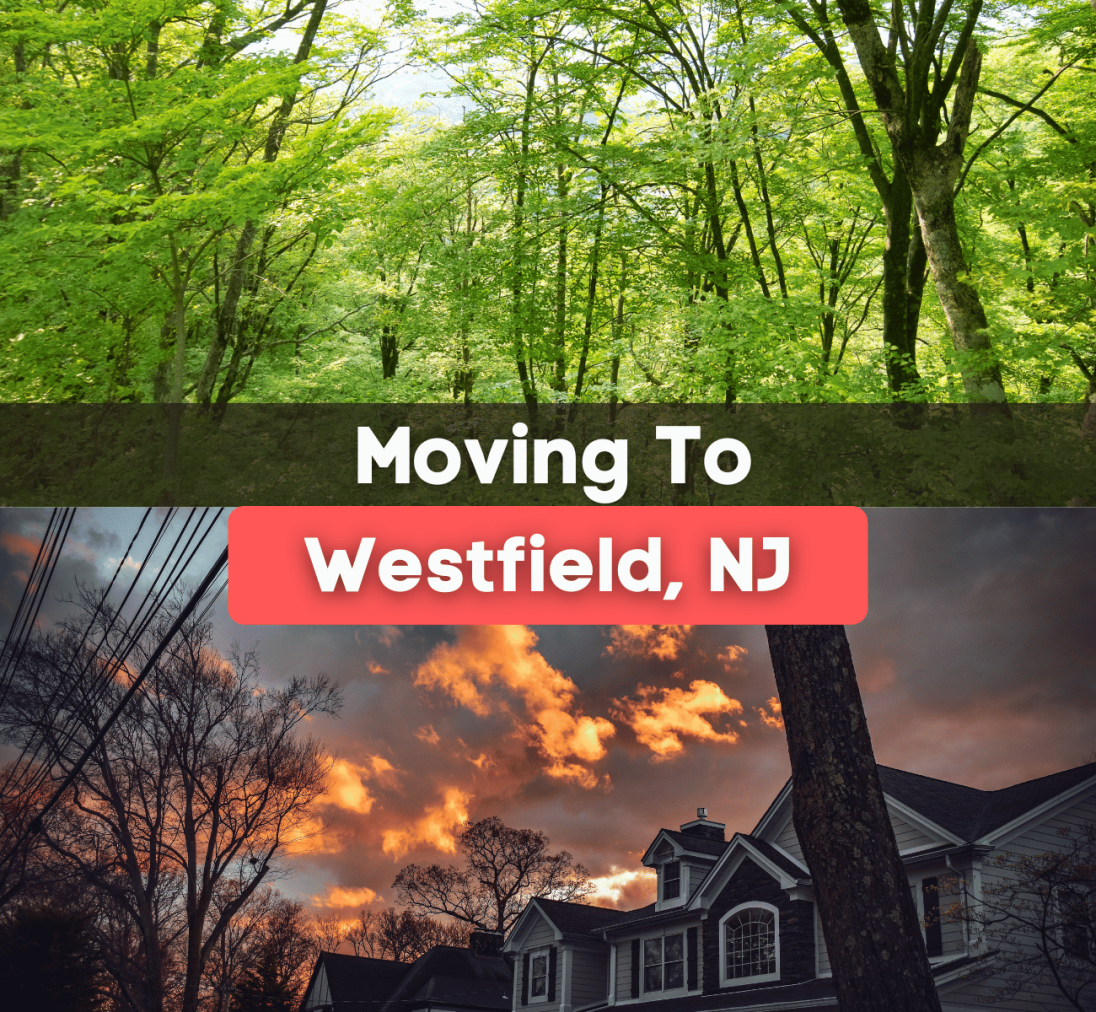 Living in Westfield
Are you moving to Westfield, NJ? Make sure you know these seven things before living in Westfield!
Westfield, NJ, is a suburban town in New Jersey located 16 miles southwest of Manhattan, NY, and is a beautiful place to live. Best known for its beautifully charming downtown, excellent school systems, accessible public transportation, safe neighborhoods, and excellent dining and park options, Westfield is home to everything that you could ever want. The town is very affluent, with 30,754 residents, most of which are upper-class working professionals or families that want to live in a beautiful area but be close to bigger cities.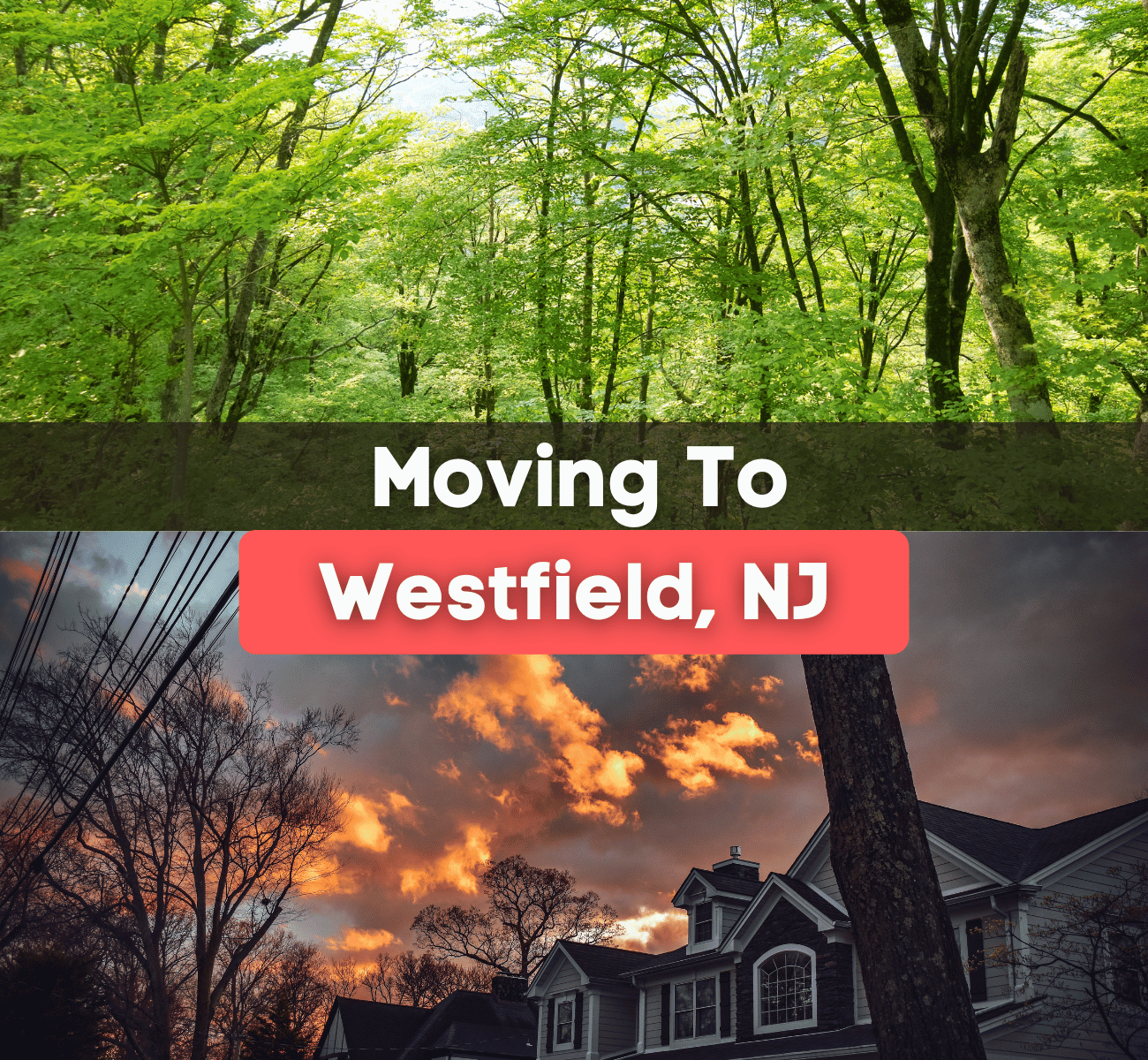 Westfield contains a variety of housing options, from the colorful condos in its downtown area to the luxury estates near the country club. Located near Newark, NJ, and New York, this has become a prime area for those wanting to live a life of luxury with more land, low crime rates, stunning natural areas, and overall just a better quality of life. Living in Westfield provides residents with a friendly suburban feel with restored Victorian homes intermixed with brand-new mansions and homes conveniently located near many restaurants, cafes, stores, and bars.
Before moving to Westfield, NJ, make sure you know more about what living there is like! Please read below to hear more about your possible new town and everything it has to offer.
Here are the seven things that you should know about Westfield!
Cost of Living
You might be thinking if this town has everything you could ever want and be close to some of the best cities in the country, why don't more people live here? Well, the reason being is that living in Westfield costs 75% more than any other town in the U.S!
The median home value in Westfield is currently around $949k, making it $400k more expensive than the national average, with house bills being 9% higher. But, unfortunately, housing costs are just some of the ones that make a living here much more expensive. Gas prices in New Jersey are some of the highest in the U.S., and public transportation costs in Westfield alone are 11% higher than the national average, making travel much more expensive. But, to live in such a beautiful area, you have to pay the price.
If you want to live a life of luxury in Westfield with a large mansion in the best neighborhood, Wychwood is the area for you. The median home value in this neighborhood is around $2 million, with the homes sitting on a picturesque hillside overlooking the countryside. But, if you are looking for a more affordable option while living in this beautiful town, there are still tons of options. The neighborhood of Stoneleigh has more of a variety of home options in the town's median range, with streets lined with trees and natural beauty surrounding you.
Getting Around
Known as a suburb of Newark and New York, Westfield is known for its easy ways of traveling quickly and efficiently from one place to another. With over 20% of residents utilizing public transportation to work daily, it is a testament to the system's effectiveness. The best way to get to the larger cities from Westfield is the New Jersey train system, costing only $1-$9, and having direct lines to Newark and New York, it is a cheap and easy commute for those traveling for work every day. Alternatively, some choose to utilize the bus system, taking a bit longer to get to the larger cities but often being faster when commuting to smaller cities and towns surrounding Westfield. 
The state of New Jersey is known to have some of the worst traffic in the nation, even worse than Los Angeles, due to the number of people traveling to and from the state to other surrounding areas. When driving your vehicle, it is common to get stuck in one place for up to 2hr, causing many individuals to resort to public transportation instead. But owning your own vehicle definitely has its perks when living in Westfield due to the convenience of traveling on your own time and getting places faster at times. Being such an affluent area, many households own their vehicles but choose to use them only when traveling around the town itself or to other areas that are less populated due to traffic. 
Things To Do
Westfield is a great place to live due to many things, but the beautiful woodlands, parks, golf courses, and attractions within the town continue to attract residents every year. Do you want to spend a gorgeous day outside? The many trails and sports courts can entertain any of your recreational needs here, along with an artsy and vibrant downtown area with mouthwatering restaurants, art galleries, and arcades to escape a rainy day. No matter what you are in the mood for, Westfield has an option. Check out some of the local favorites below of things to do in Westfield.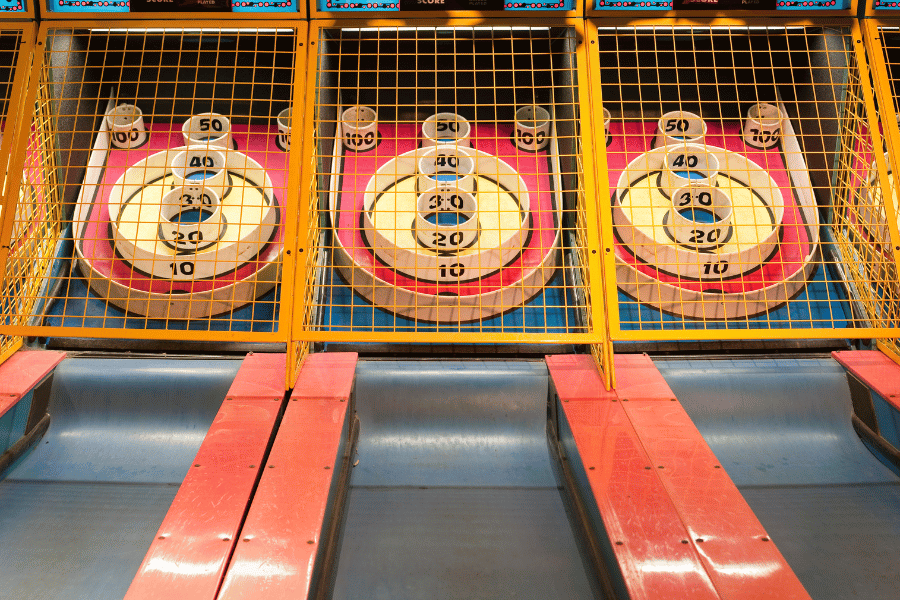 Local Favorites
Weather
Living in Westfield allows you to experience every season truly. Known for its warm and humid summers and cold, windy winters, you should invest in a diverse closet full of outfits to get you through the year before moving here. 
The summer season in Westfield lasts about 3.6 months, from the end of May to the beginning of September. The average temperature high remains around 77 degrees, and the air is humid with mostly clear skies. The summer is a great time to spend outside at the parks and golf courses and even go swimming at Echo Lake! Many families also make trips to the fantastic New Jersey beaches nearby during summer, enjoying everything this area has to offer. 
Unfortunately, the winter in Westfield lasts almost as long as the summer lasts 3.3 months, from early December to early March. The average high during these cold months remains around 49 degrees. Not only does the weather get cold and windy, but this area of New Jersey also gets an average of 24 inches of snow a year. Although this cold, windy weather makes walks to work less pleasant, many families will be seen outside enjoying the snow by taking the kids sledding, building snow forts, and ice skating on the many water surfaces that have iced over.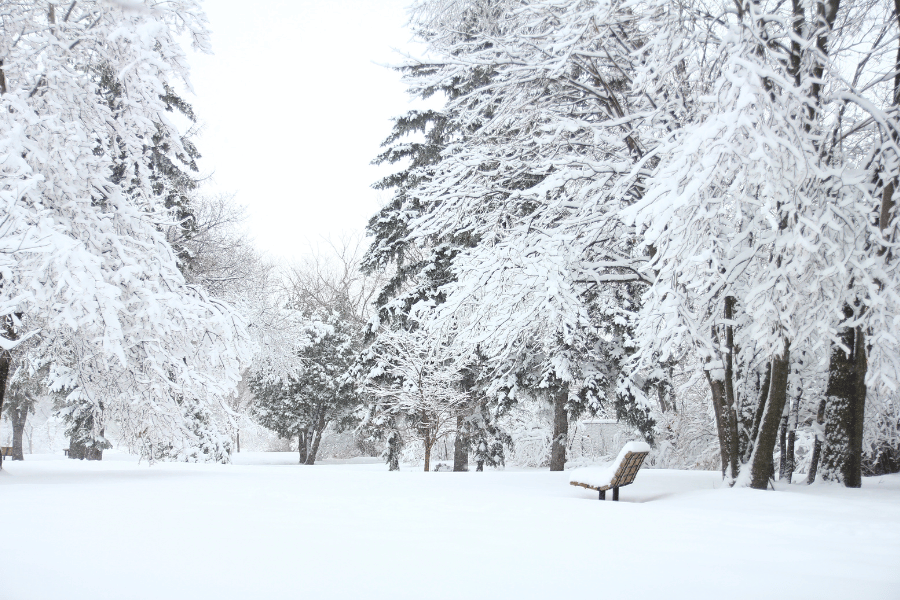 Between the summer and winter, the fall and spring seasons are some of the best times of the year. With temperatures averaging around 65 degrees, this is the best time to enjoy outside on the trails, sports courts, or just walking amongst the colorful trees and wildflowers. But, with the high humidity in the air, it does rain a lot during the "wet season" in Westfield from April to August, with an average of 50 inches of rain a year. Surprisingly, that is more than Seattle! 
Although you do have to look out for flooding and some after-effects from hurricanes on the coast, for the most part, the weather here, thankfully, doesn't reach the extremes that it does in other parts of the state. There have been a few blizzards that have occurred here in the past. Still, Westfield is only in a moderate zone for tornados, very rarely getting a threat of one as well, as hurricanes typically only cause wind and rain after hitting the coast due to the town being more inland. As long as you are prepared for anything and enjoy each part of the year, and the seasons it brings, this is a fantastic place to live. 
Education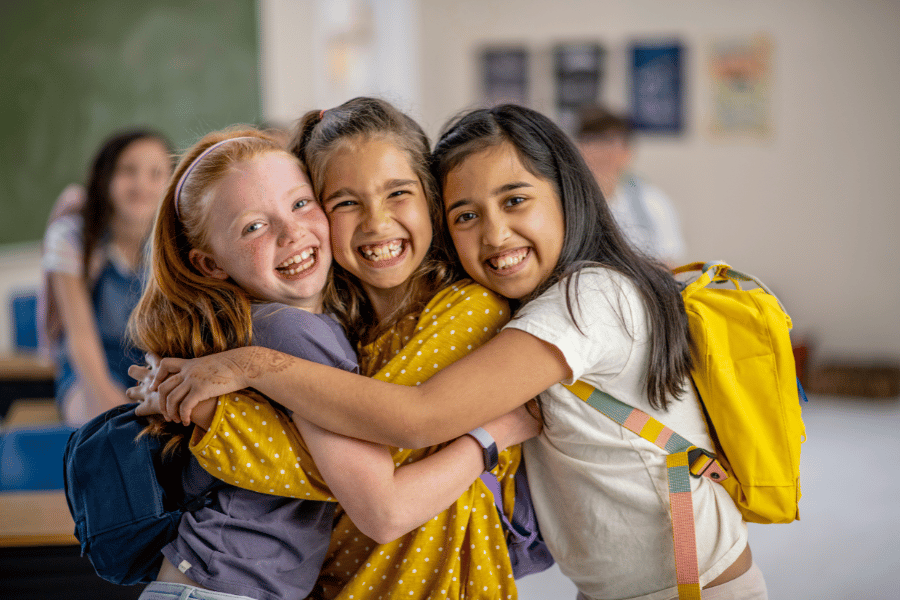 The Westfield public school district is a top-rated public school district in New Jersey, with 6,048 students enrolled and a teacher-to-student ratio of 14 to 1. Westfield schools perform exceptionally well in standardized testing, and the community is rated #9 in athletics and #8 in best teachers in New Jersey. The district has five elementary schools, two middle schools, and one high school, all of which are top-tier. 
One of the best statistics to see how well a school performs is its graduation percentage. Within the Westfield school district, there is a 97% graduation rate compared to the national average of 62%, showing how successful the schools here are at inspiring, teaching, and guiding their students. Westfield High School also produces extremely high ACT scores, with an average score of 30, preparing its students with great success when applying for colleges. 
With such excellent top-rated schools and great opportunities in athletics and school clubs, this is a fantastic place to raise a family, ensuring an excellent education. 
Nightlife
Known as a very family-friendly area with excellent school districts and beautiful parks, you wouldn't think Westfield has such vibrant nightlife. But, the bars light up as the sun goes down over this charming town. Westfield has everything from fancy cocktail lounges featuring carefully curated drinks to wine bars paired with delicious tapas or charcuterie boards to taverns and pubs full of people and loud music.
During the night hours and weekends, this town's affluent upper-class individuals hit the town looking for some excitement. Westfield has the place for you, no matter what you are in the mood for. Check out some of the local favorite places to enjoy the night below!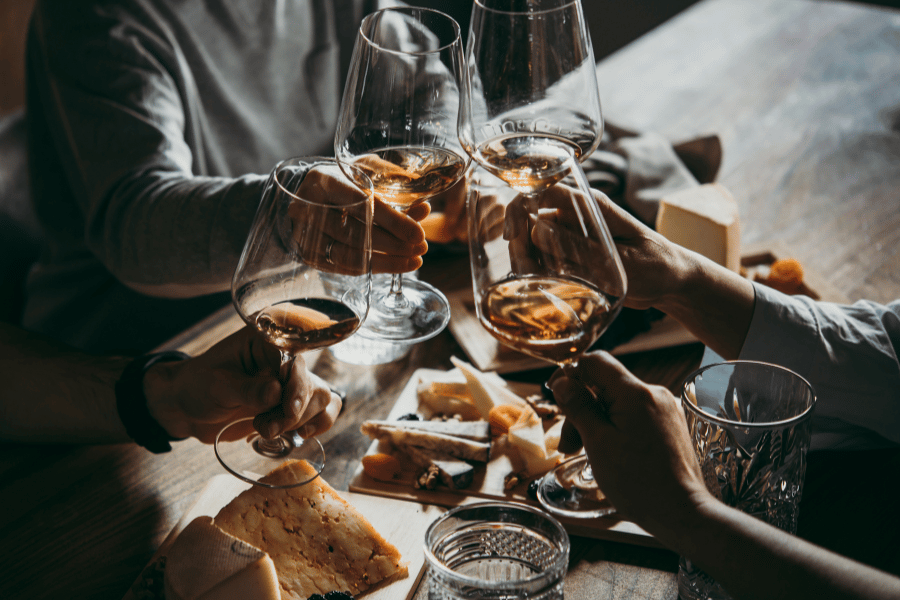 Local Favorites
Food Scene
When looking at moving to a new place, one of the aspects you should always look at is its food scene and diversity. Westfield, NJ, has a great selection of restaurants and cafes to please anyone's palate. From upscale taverns to classic diners, this town has a variety of food and dining options. Check out some of the local favorites below! 
Local Favorites
Pros and Cons of Living in Westfield, NJ
Pros:
Easy commute to Newark & New York
Top-rated school districts
Great food & drink scene 
Quiet and safe neighborhoods 
Cons:
Expensive
Cold Winters
Lots of rain
Bad traffic 
Moving to Westfield, NJ - Final Thoughts
Living in Westfield, NJ, provides residents with a fantastic suburban area with top-rated school districts, safe and quiet neighborhoods, beautiful parks and outdoor spaces, accessible public transportation systems, and a wide selection of dining and drink options. A great place to raise a family or live close to the larger cities with a better overall quality of life. 
If you or anyone you know is considering moving to Westfield, NJ, contact us here to connect you with one of our Realty Specialists and help you find the perfect home for you or the whole family. Make sure to check out our other local moving-to and best neighborhood guides, including moving to New Jersey, the best places to live in New Jersey, moving to Newark, and moving to Jersey City! 

Find your new home
Search real estate and homes for sale