17 Things to Know Before Moving to Rock Hill, SC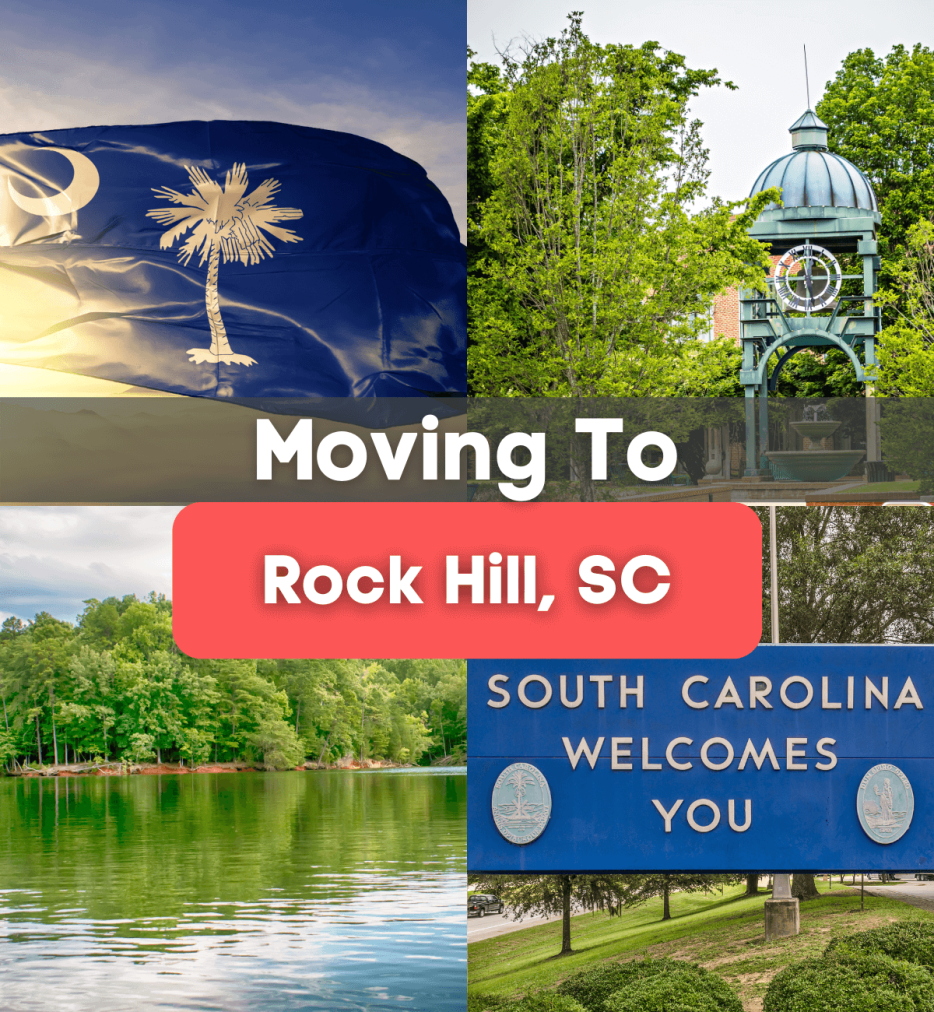 Living in Rock Hill, SC
Are you moving to Rock Hill, SC? Learn about why people love living in Rock Hill!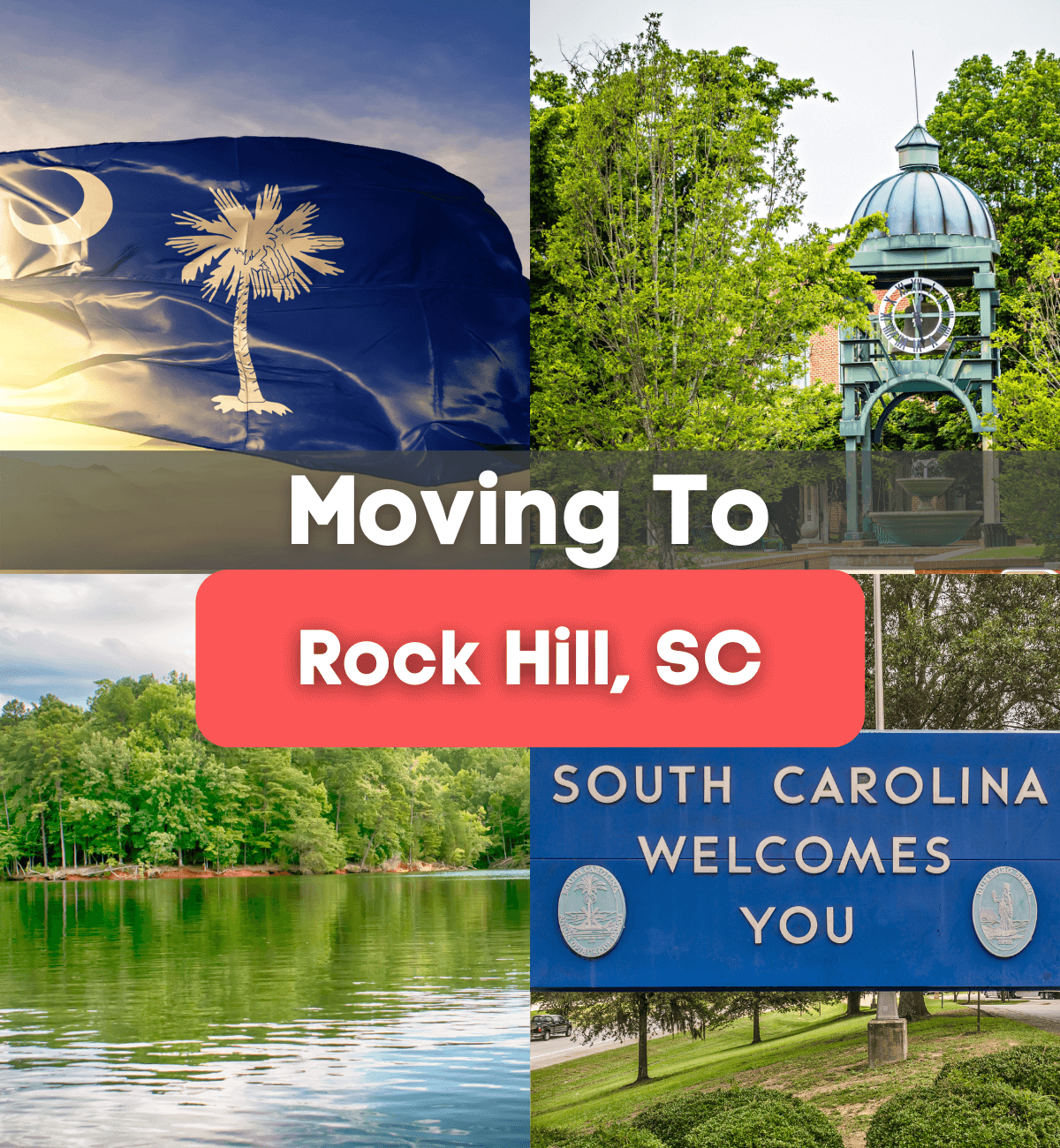 One of the fastest-growing metro areas in the United States, lots of people have been considering the Charlotte metropolitanarea in North Carolina.
Many of the folks who are moving to South Carolina are living near the Charlotte area or towards the coast with Myrtle Beach and Charleston being popular spots.
Did you know that there is a lovely spot right across the border in South Carolina that is also considered to be a part of this booming region?
The former mill town of Rock Hill is now a thriving spot with a small-town feel and big-city amenities. If you're looking to buy a home in this popular area, you might consider checking out Rock Hill real estate.
Whether you're thinking about moving to Rock Hill, SC, or definitely moving, let's take a look:
17 Things to Know Before Moving to Rock Hill, SC
Rock Hill Is a Part of the Charlotte-Concord-Gastonia Metro Area
Located in York County, South Carolina, Rock Hill is the fifth-largest city in the state. People love living in Rock Hill, South Carolina! Right on the border with North Carolina, Rock Hill is also the fourth largest city in the Charlotte metropolitan area.
The population of Rock Hill is increasing. In 2010, there were over 66,000 people living in the city while the estimates for 2019 are over 75,000.
The Charlotte metropolitan area is one of the fastest-growing metropolitan areas in the whole country, largely due to the low cost of living, wonderful culture, economic opportunities, and mild weather. Charlotte is now the second-largest financial hub in the US. It is also home to a long list of prominent colleges and universities, including the University of North Carolina at Charlotte, Davidson College, and the Queen's University of Charlotte.
Roughly 25 miles south of Charlotte, Rock Hill is a wonderful mix of the amenities of suburban life and the beautiful scenic offerings of the Catawba River and surrounding outdoors.
The Climate Is Mild in a Good Way
When you move to Rock Hill, you won't be sacrificing the experience of four seasons. Considered to be a humid subtropical climate, the winters are cool and dry and the summers are hot and humid.
January is the coldest month of the year in Rock Hill, with the average temperatures ranging between 31 and 51. The average amount of snow you can expect during a full year is only 5.4 inches. If you're moving from a colder climate, you'll definitely appreciate how mild the winters are.
The hottest month of the year in Rock Hill is July. The average temperature ranges between 71 and 91 during this time.
In Rock Hill, you'll be able to experience a little of each season without getting overwhelmed by any of them. While the peak of the summer can be hot and humid, it is still significantly milder than other southern locations.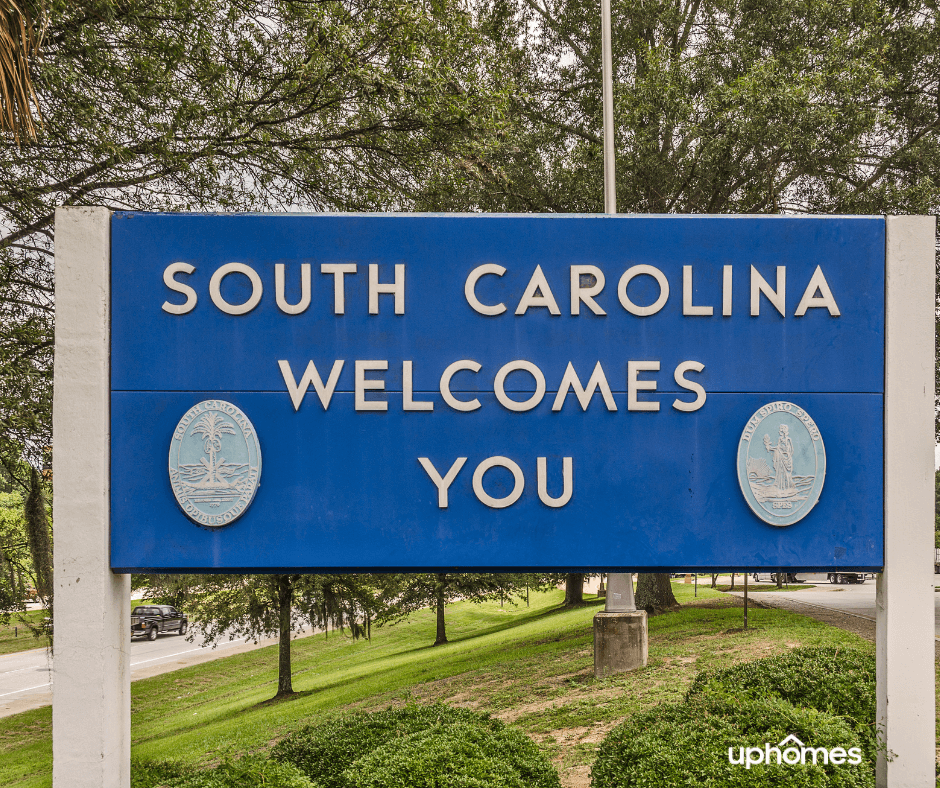 There Are a Number of Big Cities Nearby
While we've already touched on Rock Hill's proximity to Charlotte, that isn't the only big city you'll be able to check out if you get the itch for a more urban feel.
Greensboro, Durham, and Raleigh North Carolina are all within day-trip reach. You can also take a trip to Atlanta, which is a little over 200 miles away. Historic Charleston is a nice 3-hour trip if you're looking to experience a combination of southern charm and the ocean.
You can also head west into the mountains to check out Asheville, NC, which is a wonderful city to visit for a weekend or more. Bursting with cultural life and interesting people, heading to the mountains can also be a nice escape from the summer's heat.
You'll Have a Lot of Fun in Rock Hill
York County is home to a long list of festivals, meaning that no matter what your interests are you will be able to find something that you're psyched about. While COVID-19 has obviously impacted the regular occurrence of some of these yearly festivals, it's expected that life can resort back to some semblance of normalcy in the near future.
In March you'll be able to head to the St. Patrick's Day Festival which is a free event filled with craft and food vendors, a dog show, live bands, amusement rides, and more.
In April, there is a lovely festival in Rock Hill known as the Come See Me Festival. This is a ten-day festival that takes place in the Glencairn Garden and other locations in Rock Hill. This is an event that is packed full of events and activities that the whole family can enjoy.
There are more festivals and events in Rock Hill and York County than we could ever list here. You'll also find events highlighting Catawba culture, South Carolina strawberries, the arts, music, and so much more.
Rock Hill Is Home to 31 Parks
Did we mention that Rock Hill is a great mix of suburban amenities and enjoying the great outdoors? Home to regional parks and sports facilities, recreation centers, and neighborhood parks, you'll always be able to find a fun way to get outside.
The regional parks and sports facilities offer a variety of leisure activities, sports, and programming. League-level games are often played at these facilities but they are also open for public use on a regular basis.
Cherry Park is a 68-acre park that has a large playground, numerous park amenities, and beautiful hiking trails. Glencairn Garden is an incredible attraction with beautifully landscaped walkways and lawns. Here you'll find wisteria, dogwoods, azaleas, camellias, hardwood trees, and so much more.
The recreation centers have a variety of camps sports, leisure activities, and other activities. One recreation center is Boyd Hill, which is a 20.5-acre park that has a disc golf course, picnic areas, playgrounds, and a bunch of other outdoor amenities (including an outdoor swimming pool!)
You can find neighborhood parks throughout Rock Hill. Many of these parks are small and contain an outdoor shelter or a play area. This is a great space for you and your family to get outside right in your own neighborhood.
If you have a four-legged friend that you like to walk with, you'll want to check out Spencer Park and Dog Park in Rock Hill. In the first off-leash park in Rock Hill, there are two different play areas for dogs so they can be separated by size.
You also might enjoy walking your dog at River Park, which is a 70-acre park that has over 3.5 miles of nature trails.
York County is also home to nearly 26 miles of a trail and greenway system, which offers a convenient and scenic place to bike, run, or walk. Spread throughout the county, these trails weave you through some popular parks, including Cherry Park and River Park, as well as take you through scenic wooded areas. There are plans in place to continue to expand this trail system.
History Buffs Will Find Lots of Things to Do in Rock Hill
The area of Rock Hill has been inhabited by humans for many thousands of years. At the time of the European encounter, the Catawba Indian Nation was living in the Rock Hill area.
With a rich and fascinating history, there is no shortage of interesting events and museums to check out when you live in Rock Hill. This city was deeply impacted by the Civil War, the Civil rights movement, and other major milestones in American history.
In Historic Rock Hill, you'll find the historic White Home which is right in the heart of the downtown. Built-in three parts, part of this home is a one-room cabin that was built in 1838. Considered a cornerstone in downtown Rock Hill, you'll definitely want to check this out.
You'll also want to check out the Museum of York County, which is a great place to check in with the native wildlife of the area, the Native American history of the region, and learn more about the Carolina Piedmont area. Home to a planetarium as well, you can also explore the universe!
Another historical spot is the Freedom Walkway, which is a narrow alley off Main Street that is dedicated to recounting and remembering the history of South Carolina during the Civil rights movement.
Do you like to get really immersed in history? If so, you can check out Historic Brattonsville which is about half an hour away from Rock Hill. With several preserved historic buildings on an old farming plantation, this is a great day trip visit for anyone interested in history. You'll be able to check out the grounds and the home on a self-guided walk, watch a film to help understand the history, and learn more about what it really meant to be a frontier farmer.
Rock Hill Was Listed as One of the Best Places to Live in 2018
Every year, Time's Money magazine puts out a list of the 50 best places to live in the United States. In 2018, Rock Hill was one of them! People love living in Rock Hill!
Two of the most appealing aspects of Rock Hill that nabbed it a spot on the list were its lower cost of living in proximity to Charlotte. The list was compiled based on the quality of life, affordability, and economic growth.
The average commute of Rock Hill residents was 23 minutes, which is a bit lower than the national average.
Is this going to be your first time buying a house? If so, check out our home-buying resources here.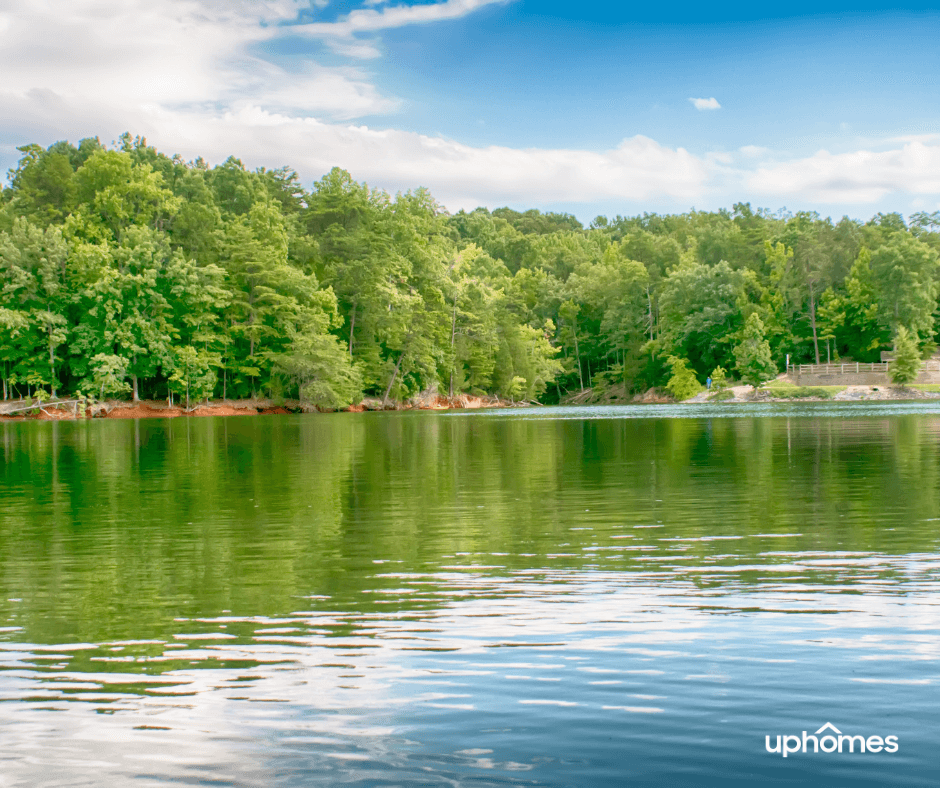 You'll Have Lots of Opportunities to Explore the Great Outdoors
If you like a bit more of an adventure than checking out your local park, you won't be disappointed in Rock Hill. Located a few hours east of the incredible Great Smoky Mountains, you'll have a lifetime of outdoor activities to participate in. A great reason to move to Rock Hill!
With endless hiking trails, scenic drives, and water sports activities, everyone in your family will have a great time in the southern Appalachian mountains. Have you always dreamed of off-roading it with an ATV or UTV? There are plenty of opportunities for that, too.
You can also check out the U.S. National Whitewater Center and climb an outdoor rock wall that hangs over a 20-foot-deep pool.
Want to do something adventurous closer to home? Grab an inflatable tube and float down the Catawba River! This is a super fun summer activity that the whole family will enjoy.
If you're a real adrenaline junky, you can go paragliding over the Blue Ridge Mountains for incredible views and the experience of a lifetime. You can also check out the steepest and fastest zip line in the country at The Gorge Zip Line.
Want to take your adventure underground? Check out the Linville Caverns in North Carolina to spot bats, salamanders, and other fun critters that dwell in the dark.
You won't run out of exciting things to do in this area on the weekends. All year-round, you can find exhilarating and adventurous ways to get outside, as well as some quiet, peaceful spots to enjoy the pristine beauty of nature.
Once you're tired out from all your adventuring, take a look at our staycation ideas to help you have the most fun possible without leaving your city.
Its Nickname Is "Football City USA"
How is it possible that a city with such a low population can claim 21 NFL players as their own? For whatever reason, three high schools are continuously exporting extreme talent every fall. Rock Hill, South Pointe, and Northwestern all pump out incredible football players to the extent that the city has been nicknamed "Football City USA."
To understand just how incredible this is, one NFL player is produced per every 8,512 people in Rock Hill. These players include Stephen Gilmore, Jadaveon Clowney, and Cordarrelle Patterson.
If you love all things football, you can be proud to call Football City USA your home. Living in Rock Hill, SC you'll find out just how important football is!
Residents Love Rock Hill Because It's a Slower Paced Town With the Amenities of a City
Many people are conflicted between the pros and cons of urban, suburban, and rural living.
Urban life has the benefits of everything you could need, tons of social and cultural opportunities, and a booming job market. On the flip side, the cost of living tends to be high, it's noisy and crime can be an issue, and it's easy to start to feel claustrophobic and too far away from nature.
Suburban life can have better schools, lower crime, and still city-like amenities. On the flip side, they often come with lengthy commutes, boring architecture, and fewer social opportunities. This is part of the reason people are moving to Rock Hill, SC!
Rural living is often romanticized because of the beauty of nature and the quiet of living on your own piece of land away from it all. However, it can cost a lot more to maintain your property, you'll have to drive all the time to get what you need, and you might end up feeling pretty lonely and miss that big-city energy.
One of the great things about living in Rock Hill, SC is that it gives you all the good things and a few of the bad. While it's a big enough city that it has everything you need, there's still a slower pace of life there. You can easily get to Charlotte and commute times are low, but you can also escape the civilized world and hop into the mountains with ease.
There's Plenty of Dining and Shopping to Be Done in Rock Hill
If you love shopping around and dining in, you'll love the shopping centers and restaurants in Rock Hill. Not only are there tons of dining and shopping opportunities in nearby Charlotte, but there's plenty to do right in Rock Hill, too for the folks that are relocating.
One of the fun things to do in Rock Hill is to check out the York County Beer Trail. Bringing you to some of the tastiest breweries around the county, you can use the York County app to follow along the route.
As far as food goes, you'll be able to find just about anything you're looking for. There's tons of standard American fare and a healthy serving of fast-food staples, as well as some international options.
Heading to Charlotte for a bite? Check out the best places to get breakfast in the city.
You Aren't Far From the Mountains or Carolina Beaches
This fact bears repeating. Unless you want to move across the country to the west coast, there are few spots where you can be so close to both the mountains and the ocean. This means that any time you want to get out of dodge, you have the option to spend your weekend lounging in the sun or hikingthrough the incredible mountains of Appalachia.
You'll Get to Choose From a Wide Range of Housing Options
It doesn't matter if you want to live in an apartment downtown or a stately home, you'll be able to find what you're looking for here. With a lot of affordable homes for sale, you won't have to compromise the same way you might have to in another desirable city.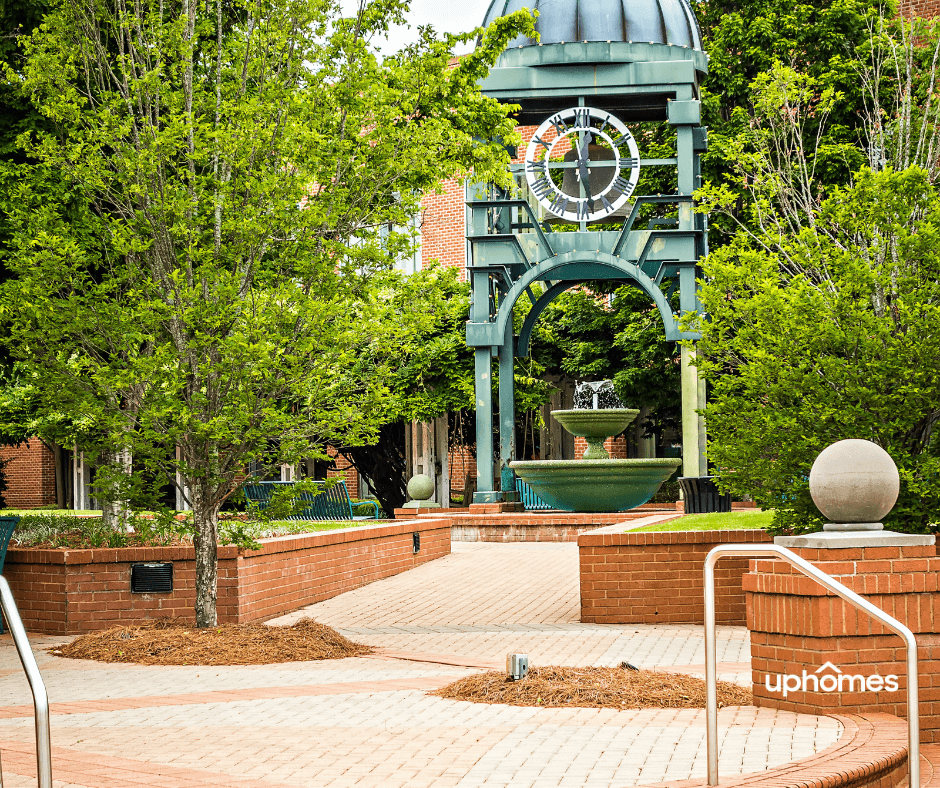 The Property Taxes in South Carolina Are Some of the Lowest in the Country
While taxes shouldn't be the only reason that you move to South Carolina, it sure doesn't hurt. Some of the lowest property taxes in the entire United States are found in South Carolina, meaning that you don't have to sweat it when you stretch to buy that big house you've been dreaming of.
When you take a look at the states that have the lowest property taxes in the country, South Carolina is by far the best state that shares a coastline with the Atlantic Ocean.
There Are a Lot of Nice Neighborhoods to Choose From
No matter what you're looking for, you'll likely find something that suits you in Rock Hill.
In Downtown Rock Hill, you'll be able to appreciate the unique character of this city as well as its historic charm. Investment has been increasing by both private and public parties recently, working to revitalize the area while preserving its historic roots.
Other neighborhoods you'll want to check out include Winthrop Heights, Avondale Terrace, Pecan Grove, and Cedar Grove Park.
Are you not sure if Rock Hill is the right South Carolina town for you? If not, check out our list of the best towns to live in in the state.
Rock Hill Is Home to the Only Federally Recognized Indian Tribe in South Carolina
The Catawba Indian Nation lives on the Catawba River near Rock Hill. This tribe was once considered one of the most powerful tribes in the entire South as well as one of the most powerful Southeastern Siouan-speaking tribes.
This tribe made selective alliances with some of the colonists that arrived earliest from Europe, who agreed to help them in their many ongoing conflicts with other regional tribes.
There are roughly 2,600 members of the Catawba Nation, most of whom live in South Carolina.
To learn more about the rich indigenous history of this area, you can visit the Catawba Cultural Center which is located on Tom Steven Road in Rock Hill. Its mission is to help maintain, promote, preserve, and protect the rich cultural heritage of this Indian Nation.
A Pow Wow event is typically held in the spring in connection with the Come See Me Festival. This includes drumming, dancing, and vendors.
There is also a festival known as Yap Ye Iswa or Day of the Catawba. This is a wonderful celebration that allows Catawba and people from countless different cultural backgrounds to learn about the culture of the Catawba. Including traditional stories, art, dance, history, music, pottery, language, and food, this is a great event for the whole family.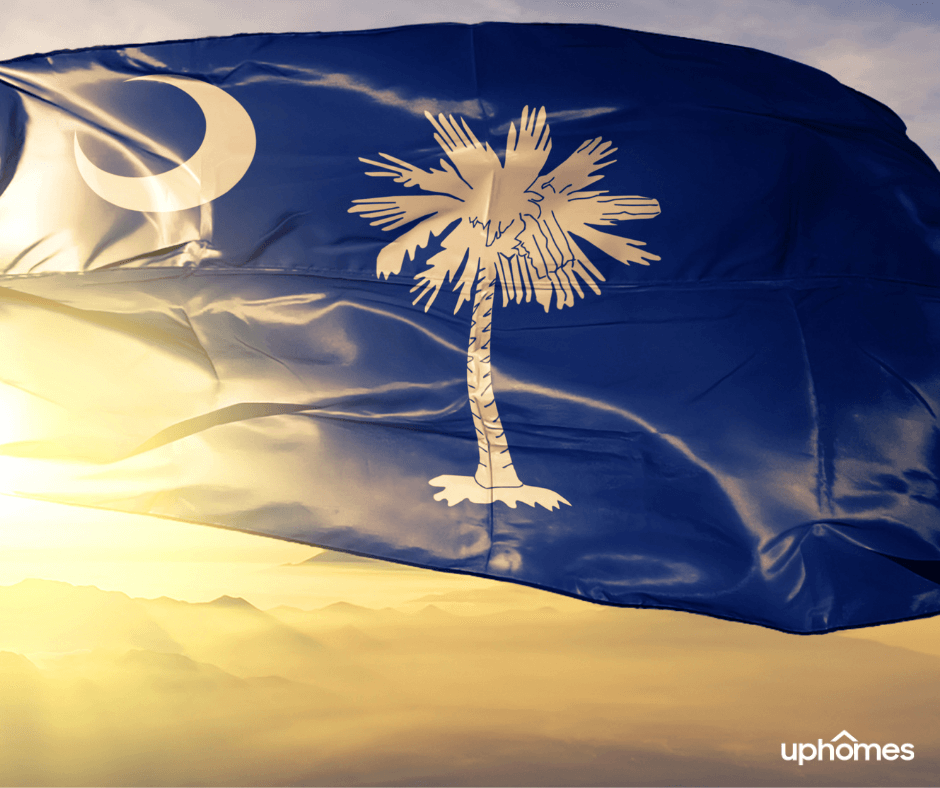 Living in Rock Hill, SC, Is Cheaper Than Other Places in the Country
Increasingly, many of the most desirable places in the country are incredibly expensive. It leaves many families and individuals trying to decide whether they want to sacrifice their savings for a more vibrant lifestyle or if they want to move somewhere less desirable to help put away some money for a rainy day.
With Rock Hill, you don't have to make a compromise in either direction. Just ask the people living here. South Carolina has a lower cost of living than many other states in the country, and Rock Hill is no exception. If you want to be a part of a booming metropolitan area without paying an arm and a leg, you'll want to check out Rock Hill.
Moving to Rock Hill, SC: Is It the Right Move For You?
If you're planning on relocating to Rock Hill, SC, it's a good idea to learn as much as you can about the place ahead of time. A nice little city in a booming area, there are a lot of good reasons to make this your new home. This is part of why people love living in Rock Hill, SC!
Are you considering moving to Rock Hill, SC but are interested in checking out the other options in the Charlotte area? Take a look at the newest homes for sale in South Carolina here!
#blog-moving-sc-cta#

Find your new home
Search real estate and homes for sale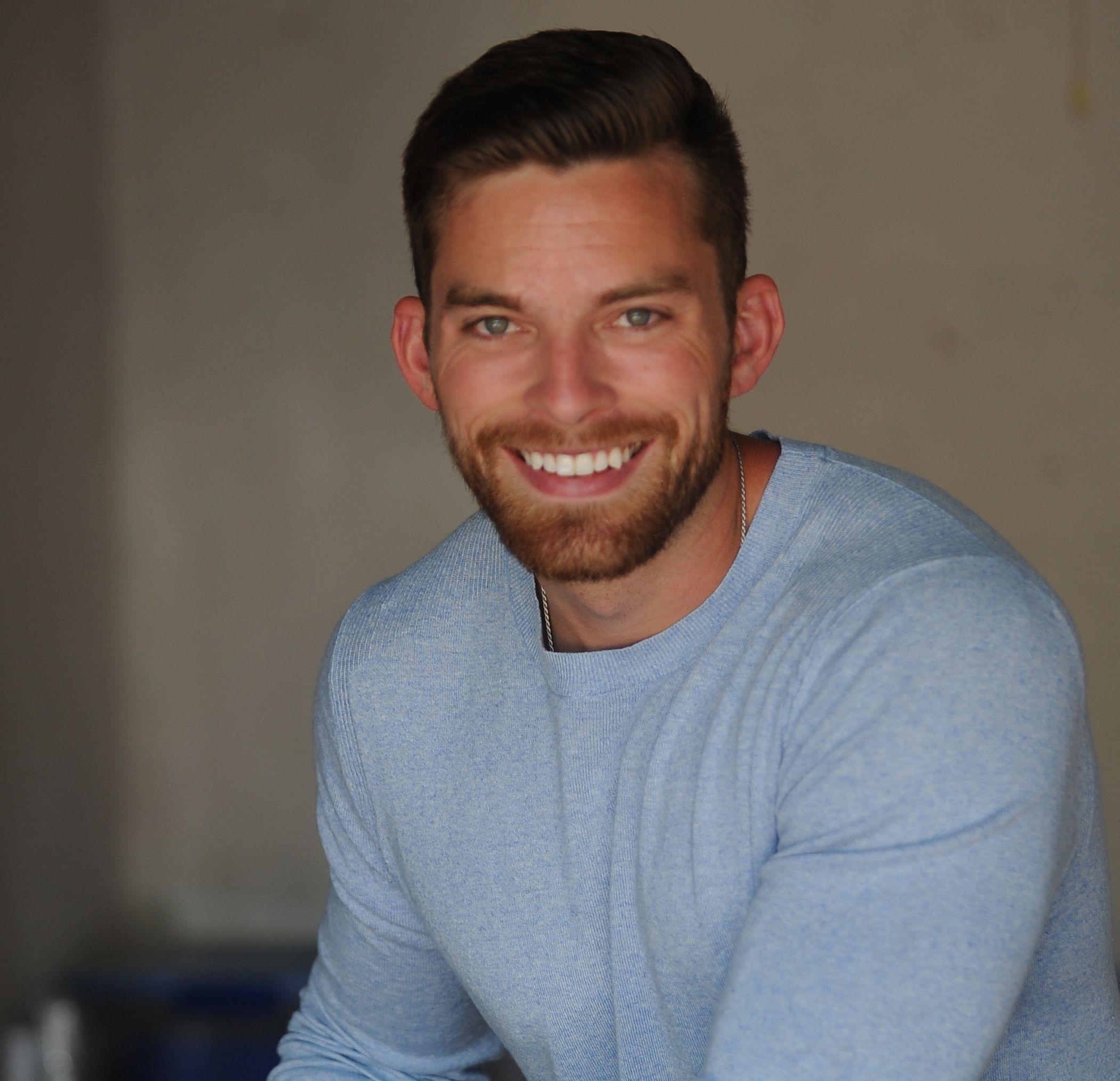 Ryan Fitzgerald
Hi there! My name is Ryan Fitzgerald, and I am a REALTOR®. My goal is to help you learn more about real estate through our Real Estate Blog! Hopefully, you enjoyed the above blog post and it found a way to provide help or value to you. When you're ready to buy or sell a home of your own let us know here. Please feel free to join the conversation by dropping us a comment below.