Best Breakfast in Charlotte: 11 Restaurants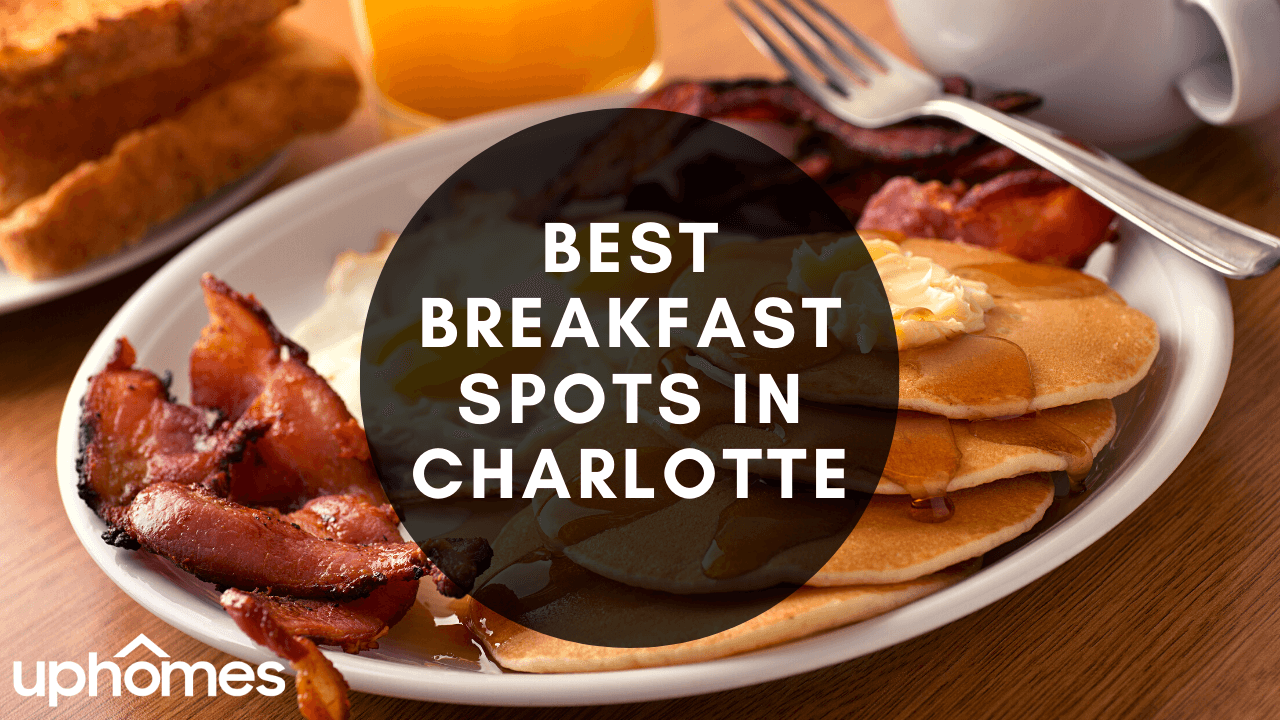 Best Breakfast in Charlotte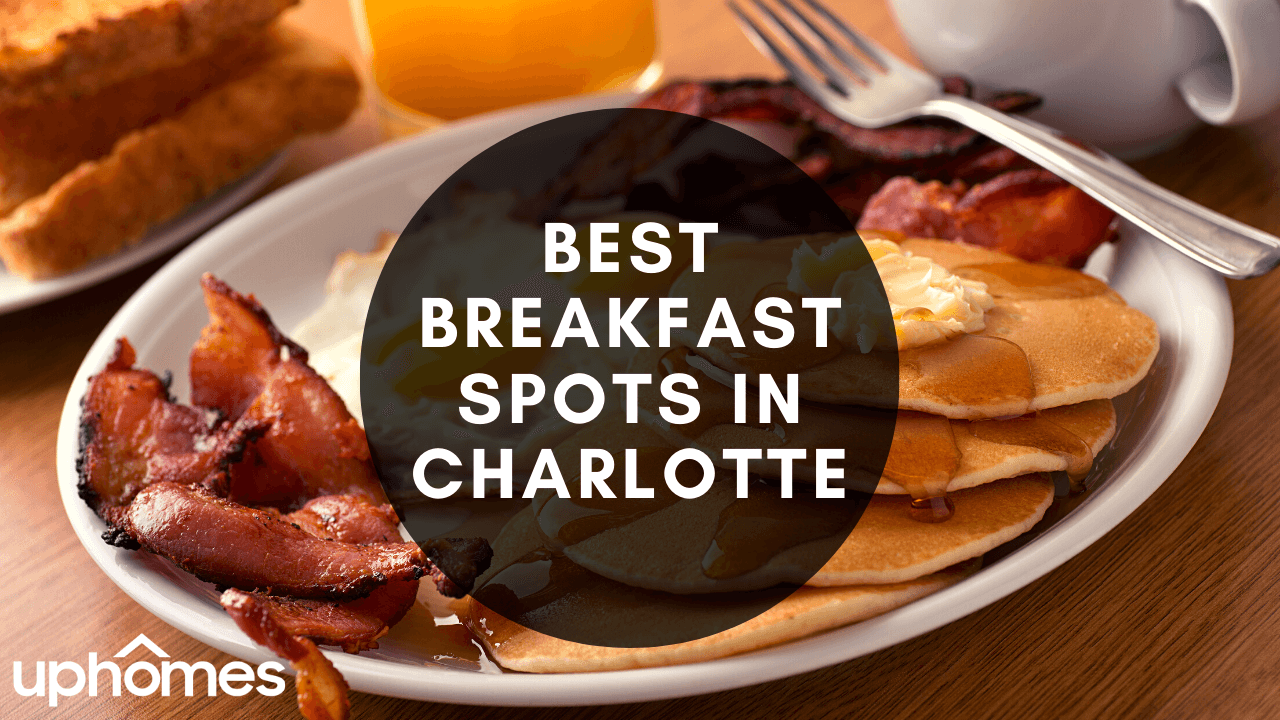 Looking for the best breakfast restaurants in Charlotte? Let us help you!
We have written about the best Charlotte Restaurants as well as the best Uptown Charlotte restaurants - it was only fitting we wrote about the best breakfast in Charlotte!
While our Real Estate Website is committed to helping home buyers find homes for sale in Charlotte, we love to it's important to keep you updated on the best breakfast spots in the Charlotte Area! Whether you are looking for a Charlotte breakfast restaurant to have a Saturday brunch with friends, a family-friendly pancake mecca, or a neighborhood diner, we have you covered with the fantastic restaurants below!
Snooze
Snooze is a Denver-based breakfast restaurant in Charlotte located in the Plaza Midwood area. Snooze's bubbly, atmosphere and upbeat music is sure to wake you up in the morning if that first cup of coffee just didn't do the trick. In case a long line stands in the way of you and your pancakes, a complimentary coffee station sits by the hostess stand to keep you caffeinated while you wait in the weekend crowd! The menu is an expansive blend of sweet and savory breakfast food options, along with lighter options under the section titled "Like a Feather." Snooze offers classic breakfast dishes like eggs Benedict, but are famous for their unique options like their Breakfast Pot Pie. This Charlotte breakfast spot offers a pancake flight that allows customers to enjoy three different pancake flavors on the menu including options like blueberry danish, pineapple upside-down, and peachy keen pancakes. You will also notice most of the breakfast dishes at snooze come accompanied with their signature hash brown "cake" perfectly browned, in the shape of a hockey puck! Need a morning pick me up? Don't stay in bed, just hit Snooze!
Cafe Monte
Cafe Monte is an upscale, yet approachable breakfast cafe in Charlotte's Southpark district. Visitors of this breakfast restaurant in Charlotte can find a cozy little piece of Paris tucked away in the heart of the Queen City. Treat yourself to an authentic flakey croissant, traditional hot beignets sprinkled with confection, or order one of the many gourmet French dishes like beef Wellington, and the duck confit flatbread. One of the most extravagant dishes that is signature to this Charlotte restaurant is the Fruit de Mer Omelette which is stuffed with smoked salmon, crab, lobster, scallions, and tomato. Cafe Monte is very well known for its Duck Confit & Waffles, bringing a uniquely French twist on chicken and waffles dish. Since 2007 Cafe Monte has been serving Charlotte high quality, casual French gourmet breakfast and brunch dishes all crafted with locally sourced ingredients. 
Easy like Sunday
Easy Like Sunday is a one-of-a-kind breakfast restaurant in Charlotte, serving breakfast and brunch cuisine all day! After traveling cross country in a van, exploring an array of cuisines from different cultures in America, Baltimore natives Anna and Sean Maccuish settled in Charlotte's Parktowne Village to open their first restaurant, Easy Like Sunday. This husband and wife duo put their heart and soul into making this Charlotte restaurant their own. Anna spent months designing and nurturing the garden esthetic greenery stringing the building, and all of the beautiful marble table tops were handmade by Sean. The vines crawling down the back of the bar, cozy booths, and eclectic royal blue velvet chairs, all equate into the esthetic of a dream. The menu is designed to be as intimate as the atmosphere and is intentionally created with all-American, global-inspired dishes with locally sourced fresh ingredients. One of their most commonly ordered dishes is their Ricotta Stuffed French Toast with house-made ricotta, berry compote, and sprinkled with crispy bacon bits to finish! The fried buttermilk chicken and cornmeal pancakes topped with peach habanero and maple butter making for the perfect blend of sweet and savory. This Charlotte breakfast restaurant also offers gourmet coffees and cocktails, like the "Chocolate for Breakfast" which is created by artfully combining vodka, dark chocolate liquor, Irish cream, and vanilla! Although catering to mostly breakfast and brunch dishes, Easy Like Sunday offers their full menu all day! The owners of this Charlotte gem bring bits and pieces of the places they've traveled to, showcasing the importance of culture, food, art, and brunch!
Original Pancake House
The Original Pancake House is not unique to Charlotte but is a popular breakfast restaurant in the Charlotte metro area. Laidback and welcoming, enjoy a delicious breakfast in this homey diner setting. The menu at this breakfast spot is inclusive, offering everything from chicken salad sandwiches, fajita crepes, and eggs Benedict. Of course, we can't mention the Original Pancake House without recognizing their long list of unique and mouthwatering pancakes! The specialty option that regulars rave about are their apple pancakes packed with Granny Smith apples and drizzled in a signature cinnamon glaze. Uncommon pancake options also include banana nut, pumpkin pie, bacon, and fresh Georgia peach and pecan pancakes! It is safe to say, no matter the breakfast plate you choose, your tastebuds and stomach will be satisfied! 
Midnight Diner
This Charlotte breakfast restaurant is steadily reported as one of the best in Charlotte. Midnight Diner showcases the esthetic of a 50's retro diner with bar lights hanging above red pleather booths, under the black and white checkered tile. Neon lights, old rock n roll memorabilia, and a jukebox also play into the funky, retro atmosphere. This Charlotte breakfast diner cannot be missed, as it occupies a shiny metal building on the corner of Carson and Tryon streets. Open 24 hours, Midnight Diner has your tastebuds covered for breakfast, lunch, dinner, and late-night cravings! Enjoy classic dishes like chicken and waffles, shrimp and grits, and French toast made deliciously with thick and fluffy challah bread. With its come-as-you-are atmosphere and dynamite food, this Charlotte breakfast restaurant packs a punch that will leave you wanting to return the next day!
Little Spoon
The LittleSpoon Eatery is a fresh and different addition to the Charlotte breakfast scene. Radiating west coast vibes, while still meeting standards of a southern breakfast with a California twist, LittleSpoon is a unique local hot spot. When you walk in, old school hip hop and R&B subtly vibrates the walls lined with brick. The atmosphere is quaint and industrial, showing piped ceilings, Edison bulbs, and barstools. LittleSpoon flaunts tasty creations on a menu that often changes on a day to day basis- as all ingredients used are local. Their Cinnamon Toast Brûlée is a big hit made with brioche toast and served with warm cinnamon sugar butter. Also, a popular option among regulars are the breakfast tacos on corn tortillas and the BEC- Bacon egg and cheese on a potato roll! 
300 East
300 East has been a constant in the Charlotte restaurant scene, serving the area for nearly three decades. Currently run by a mother-daughter duo, this wine bar serves lunch and dinner daily but is renowned for its rich Sunday brunch menu. This family-owned Charlotte restaurant serves high-quality food out of a historic house on East Boulevard in the Dilworth district of Charlotte. Both staff and regulars of 300 East are passionate about their all-day Sunday brunch menu. The star of their brunch menu is the breakfast pizza topped with chorizo and fried eggs! Are your tastebuds craving a dish a bit more decadent? Try the Crab Cake Benedict with citrus hollandaise and a potato pancake- and don't forget your mimosa! 300 East was even featured on Season 22 of Food Network's Diners, Drive-Ins and Dives, the mother-daughter team serve Guy Fieri lamb ragu and an elevated ice cream sandwich!
Eddies Place
Eddies Place has been a staple for breakfast in Charlotte for nearly 15 years. With a casual vibe of your neighborhood pub, Eddie's serves up an all-day breakfast menu, and often have delicious brunch specials along with $5 mimosas and bloody Mary's! Locals rave over Eddie's signature dish- The Country Fried Breakfast, which consists of country fried chicken breasts served on an open-faced homemade buttermilk biscuit, and smothered with creamy sausage and gravy! Eddie's Place is the perfect place for casual, low-country breakfast in Charlotte.
Roots Cafe
Roots Cafe is a charming breakfast cafe in Charlotte's South End neighborhood and is tucked away from the hustle and bustle of Main Street. Its decor is lush and vintage, with beautiful chandeliers lighting up the quaint space. Roots Cafe boasts a menu full of classic dishes, but with a unique twist and a tasty balance of unique flavors. The Hot Honey and Ham is served upon a fluffy buttermilk biscuit with spicy honey, salty country ham, and sharp cheddar. They offer several delicious pastries, bowls, slides, and sandwiches like the B.E.L.T- bacon, fried egg, lettuce, and tomato! Along with endless coffee and espresso beverage options, Roots Cafe offers $4 peach and orange mimosas, and host a complimentary wine tasting every Thursday from 6-8.
Landmark Diner
Landmark Diner is another favorite restaurant for breakfast in Charlotte. Just 5 miles from uptown, located on Central Avenue, Landmark Diner boasts casual atmosphere locals and visitors alike will appreciate. Owned by three brothers of Greek heritage from New York, the menu of the Landmark Diner spans the globe featuring cuisines of Greek, Italian, and American! Stars of the breakfast and brunch menu include grilled pork chops and eggs on homemade biscuits, challah French toast, Belgian waffles, and huevos rancheros. This Charlotte diner was featured on season 8 of Guy Fieri's Diners, Drive-ins, and Dives, showcasing their Turkey Tom-Tom which is described as Thanksgiving on a plate. Landmark Diner is a sweet tooth's dream with its expansive homemade dessert menu. Handmade cakes are crafted in house nightly by one of the owners who has mastered the tench of Greek-style cakes for 30 years, and are offered in a variety of flavors like pineapple coconut and Boston cream cake! 
Smelly Cat Coffeehouse and Roastery
Smelly Cat Coffeehouse and Roastery is eclectic and artsy, staying true to its neighborhood of NoDa. Customers will find comfortable seating inside and outside to enjoy one of the many unique drinks and treat this Charlotte cafe has to offer. Smelly Cat is a self-proclaimed "No Judgement Zone" coffeehouse, encouraging visitors to feel no shame in their coffee preference! Offering homemade biscuit sandwiches, bagels, and breakfast burritos, and many tasty bakery items like their fruity pebble rice crispy treat, Smelly Cat has plenty of delicious options for everyone. Try their iced brown sugar latte or the "Sledgehammer" which is espresso mixed with chocolate syrup! If you bring your own coffee cup, they will take ten cents off of your total, and donate it to your favorite charity!

Find your new home
Search real estate and homes for sale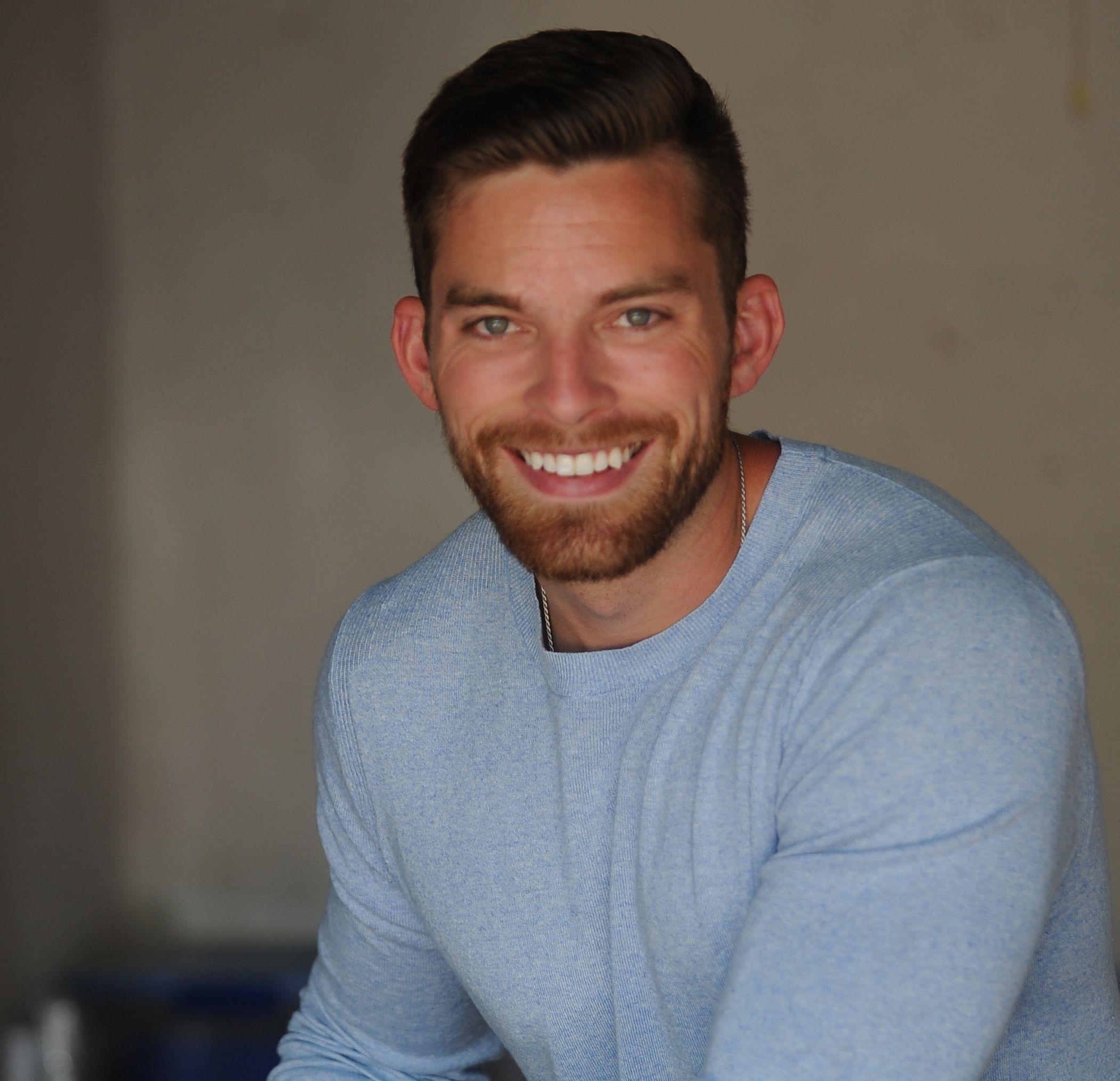 Ryan Fitzgerald
Hi there! My name is Ryan Fitzgerald, and I am a REALTOR®. My goal is to help you learn more about real estate through our Real Estate Blog! Hopefully, you enjoyed the above blog post and it found a way to provide help or value to you. When you're ready to buy or sell a home of your own let us know here. Please feel free to join the conversation by dropping us a comment below.