10 Things to Know BEFORE Moving to Fuquay-Varina, NC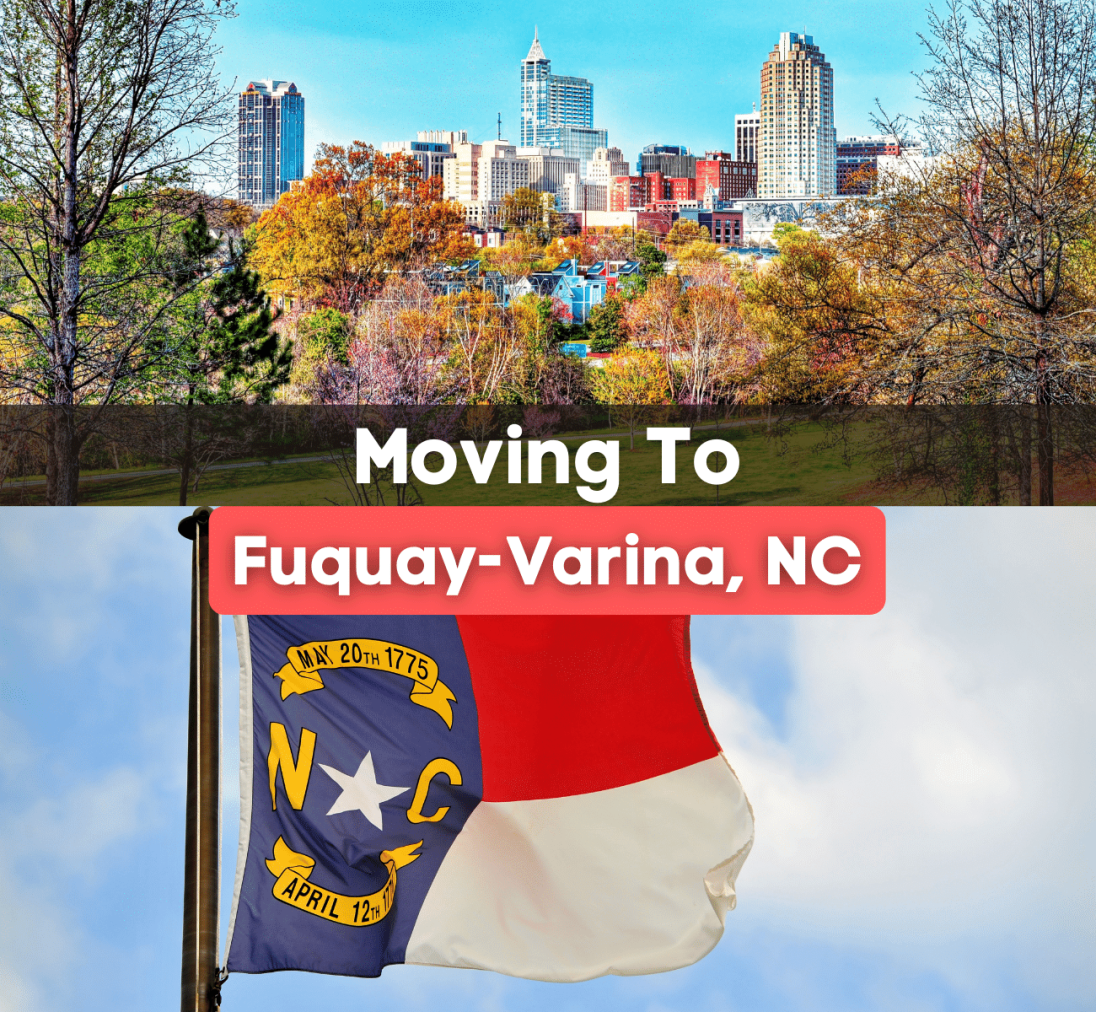 Living in Fuquay-Varina
Here are the top 10 things that you should know before moving to Fuquay-Varina, NC!
If you are moving to North Carolina and are looking for a family-friendly place to live that is found just outside of Raleigh then look no further than the beautiful southern town of Fuquay-Varina.
Found in southern Wake County, Fuquay-Varina, North Carolina is located just south of Holly Springs, southwest of Garner, west of Willow Springs, and north of Angier.
Not only is Fuquay-Varina a good place to live, but it is considered to be one of the best places to live in North Carolina due to its location, high safety rating, and abundance of top amenities. As a suburb of Raleigh, Fuquay-Varina is situated only about a 30-minute drive away from the Raleigh city center which makes living in Fuquay ideal for young professionals and couples who want to have a short commute to work or who want to live near the hustle and bustle of downtown.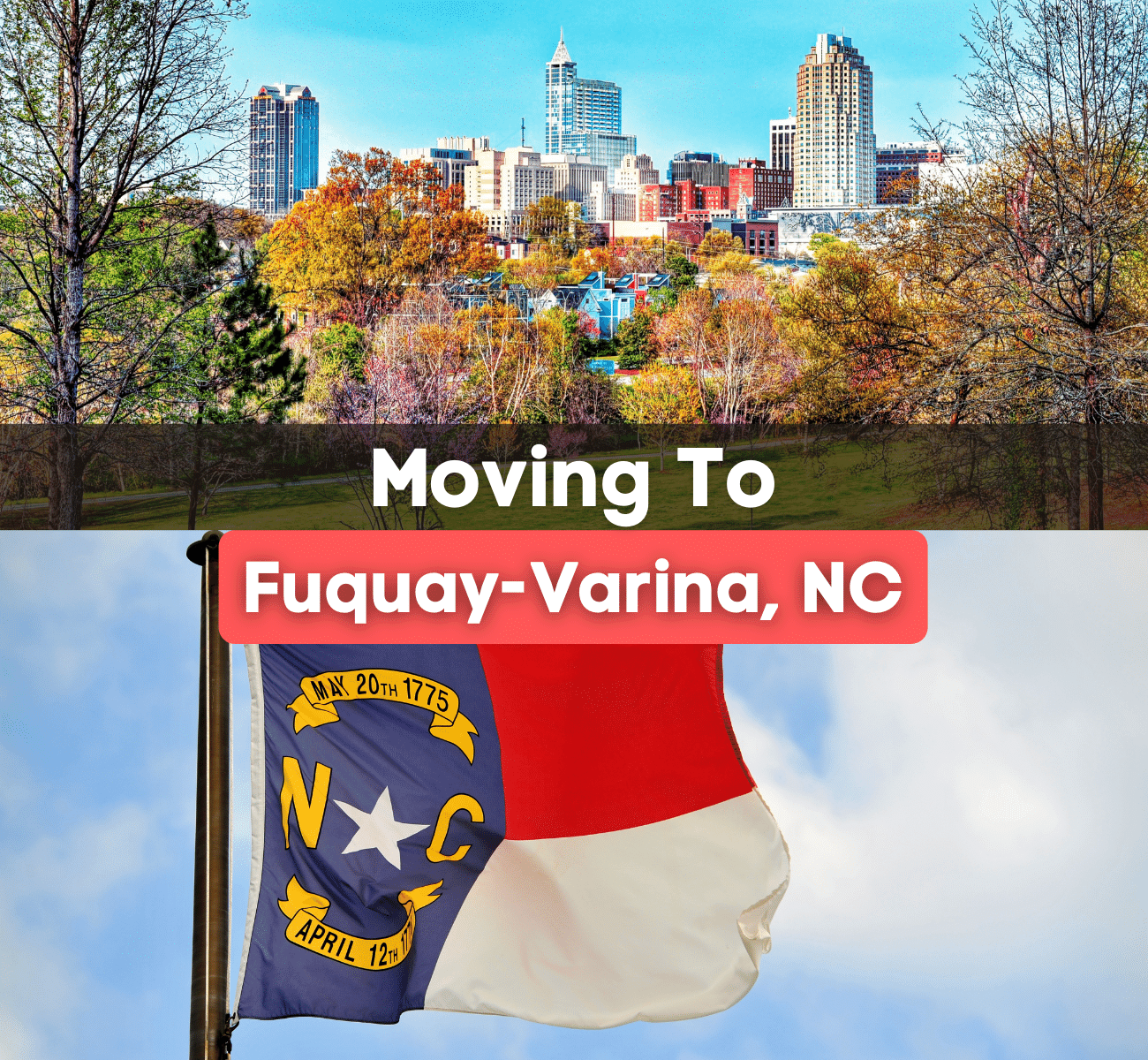 With a population that has doubled over the last 10 years, there are more than 34,000 people that call Fuquay-Varina home today, and that number is only expected to keep growing as more and more businesses move to the area. Plus, located only about 22 miles away from Research Triangle Park which is the largest research park in the country, Fuquay-Varina offers an affordable option for homebuyers that want to live in the Triangle area.
While Fuquay-Varina might be referred to as up-and-coming, this small town has a rich history that dates back to its founding in 1963 when Fuquay Springs and the neighboring community of Varina decided to come together and become one.
Now a sought-after town that a lot of people are moving to, our team has put together this ultimate guide of the top 10 things that you should know about Fuquay-Varina before packing up all of your belongings if you are thinking about relocating here.
With that being said, keep scrolling to learn more about living in Fuquay-Varina, NC!
Affordable Housing
Did you know that housing costs in Fuquay-Varina are 18% lower than the national average? In fact, it is this affordable housing that makes Fuquay such a great place to live just outside of Raleigh and other large city centers in the Triangle area.
Even though housing costs have shown signs of trending upwards by 31.4% year after year as of May 2022, the median listing home price is still cheaper than other areas in the state and country that are of similar size.
While the median listing home price is currently $203 per square foot, Fuquay-Varina homes tend to sell after an average of sitting 24 days on the market which is much quicker than last year in 2021 when homes would sell after sitting an average of 36 days on the market.
Known for having a very competitive housing market partly due to these lower prices, homes in Fuquay-Varina tend to receive multiple offers with some waived contingencies.
Keep in mind that while housing costs may be on the lower side, most homes tend to sell for about 6% above the listing price while some of the hottest homes available for sale can sell for about 12% above the listing price.
So if you are moving to North Carolina and are following a budget, then you might want to consider relocating to Fuquay-Varina just for these affordable housing costs alone.
Cost of Living
Since the housing in Fuquay-Varina is considered to be affordable, it is no surprise that the cost of living in Fuquay is 10% lower than the national average.
While some area prices might be up 1.5% from a year ago with the highest increases found in transportation, food, and housing costs, utility prices are still considered to be 3% lower than the national average, and transportation expenses are 4% lower than the national average.
With a median income of around $41,250 and an average household income of $91,881, residents in Fuquay-Varina tend to make more than the entire United States median annual income of $65,712.
High Safety Rating
Ranked as one of the top safest places to live in North Carolina, and ranked as the sixth-best suburb to move to in the country in 2021 by Homes.com, Fuquay-Varina is not only a great place to live but a safe place to live that is ideal for families to call home.
Since there is not much crime to speak of, Fuquay-Varina is a very safe place to live with crime rates that are 57% lower than the national average.
In fact, the chances of becoming a victim of violent crime while living in Fuquay Varina are one in 1,485 while your chances of becoming a victim of property crime are one in 122 which are all lower than the state averages.
While there may be some areas and neighborhoods in Fuquay that are safer than others, residents can relax knowing that living in Fuquay-Varina is a safe investment due to its low crime rates alone.
Keep in mind that even though Fuquay is considered to be a safe place to live, it is important to still follow basic safety protocols such as locking your doors and staying alert no matter if you are walking alone or with a buddy. If you are moving alone in particular, make sure to refer to the Living Alone: Home Safety Checklist for more safety tips and tricks.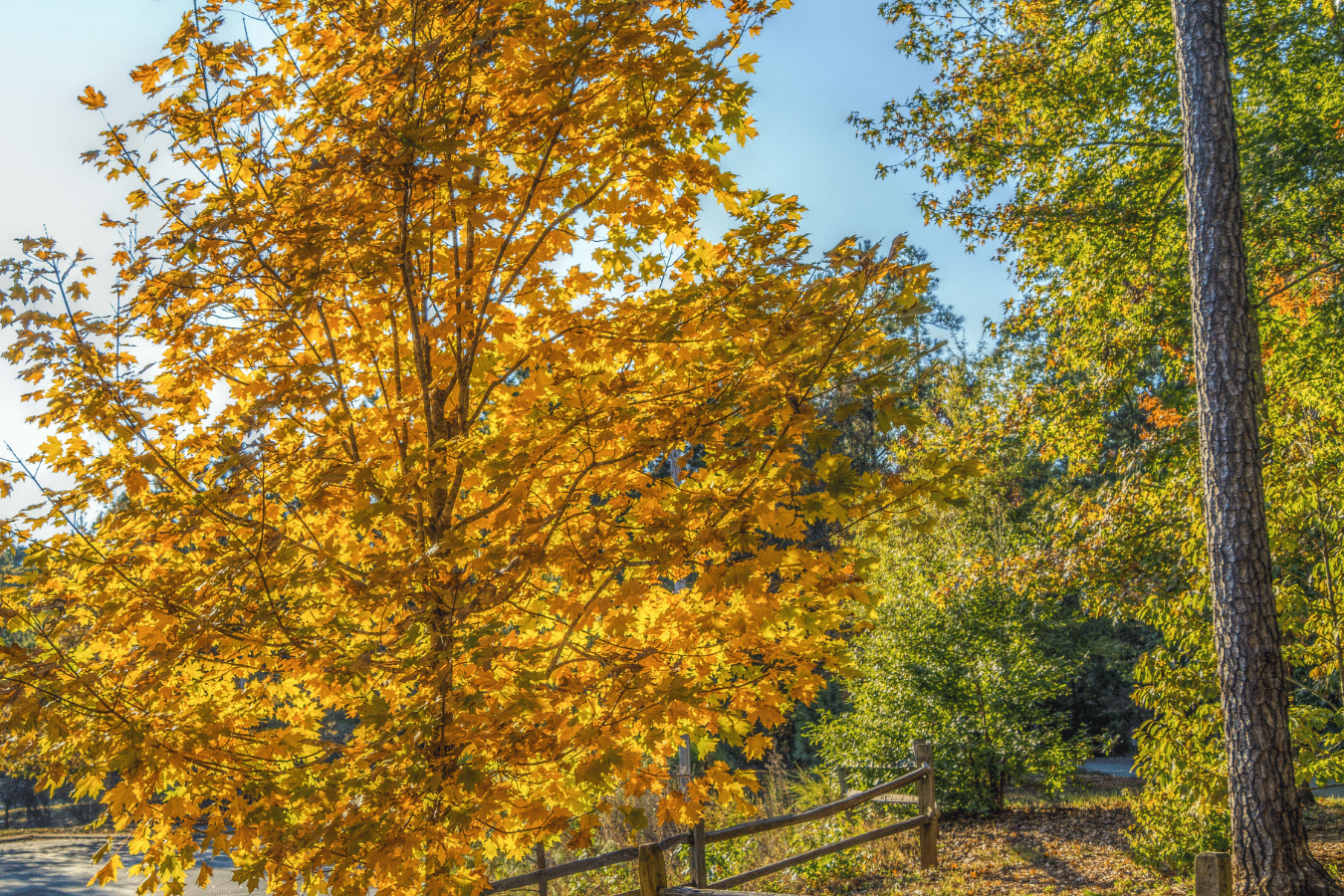 Weather
Much like the rest of the Piedmont Region in North Carolina, Fuquay-Varina has a temperate climate which means that summers are hot and muggy while winters are short and very cold.
Receiving up to 105 days per year of some kind of precipitation on average whether it be rain, snow, sleet, or hail that falls to the ground, most days in Fuquay are wet and partly cloudy year-round even during the driest months.
While summer temperatures tend to be in the 70s and winter temperatures tend to be in the mid to low 40s, the July high averages at around 89 degrees Fahrenheit while the January low is 30 degrees Fahrenheit.
The months of May, September, and October are considered to be the most pleasant throughout the year due to their reasonable temperatures and amount of sunny days which means that moving to the area during one of these months is ideal.
For those moving from a colder climate, it might be shocking to learn that Fuquay-Varina receives little to no snowfall throughout the year with an annual snowfall average of only about three inches. While most snowfall tends to happen in Fuquay during the month of January, there are some years that there is no snowfall at all.
Even though the weather in Fuquay tends to be mild, high humidity and large pollen count averages during the springtime tend to impact the area.
Location
If location is important to you when deciding on a place to live, then Fuquay-Varina is about to become a top contender when relocating due to its ideal location in the Raleigh Triangle Metropolitan region.
Considered to be one of the top suburbs of Raleigh, Fuquay-Varina is found close to the neighboring towns of Holly Springs, Garner, and Angier which are all just outside of Raleigh.
Found near the Raleigh Durham International Airport and Research Triangle Park, Fuquay-Varina is the place to be if you are looking for short commute times.
Located close to multiple major interstate highways including I-40, I-85, and I-95, commuting to work and traveling around the Triangle area could not be any easier. Plus, only about a two to three-hour drive to some of the best beaches in North Carolina, a short trip to the city of Wilmington, and about a four-hour drive to the breathtaking mountain city of Asheville and Western Carolina, taking a cool weekend trip from Fuquay-Varina is fast and convenient.
Tight-Knit Community
Beloved for its small-town feel and laid-back way of life, Fuquay-Varina is the perfect example of southern living due to its close tight-knit community of friendly people.
While there are many locals who were born and raised in Fuquay that have never left, there are also many transplants that are moving to the area as the city continues to grow which makes for a diverse and vibrant town that is full of culture.
Hosting multiple events throughout the year including a grower's market, ice cream socials, and holiday celebrations, there is no shortage of ways to get involved and meet new people without traveling far from home.
Make sure to check out the Fuquay-Varina Downtown Events Calendar in order to find out more about upcoming events and festivals.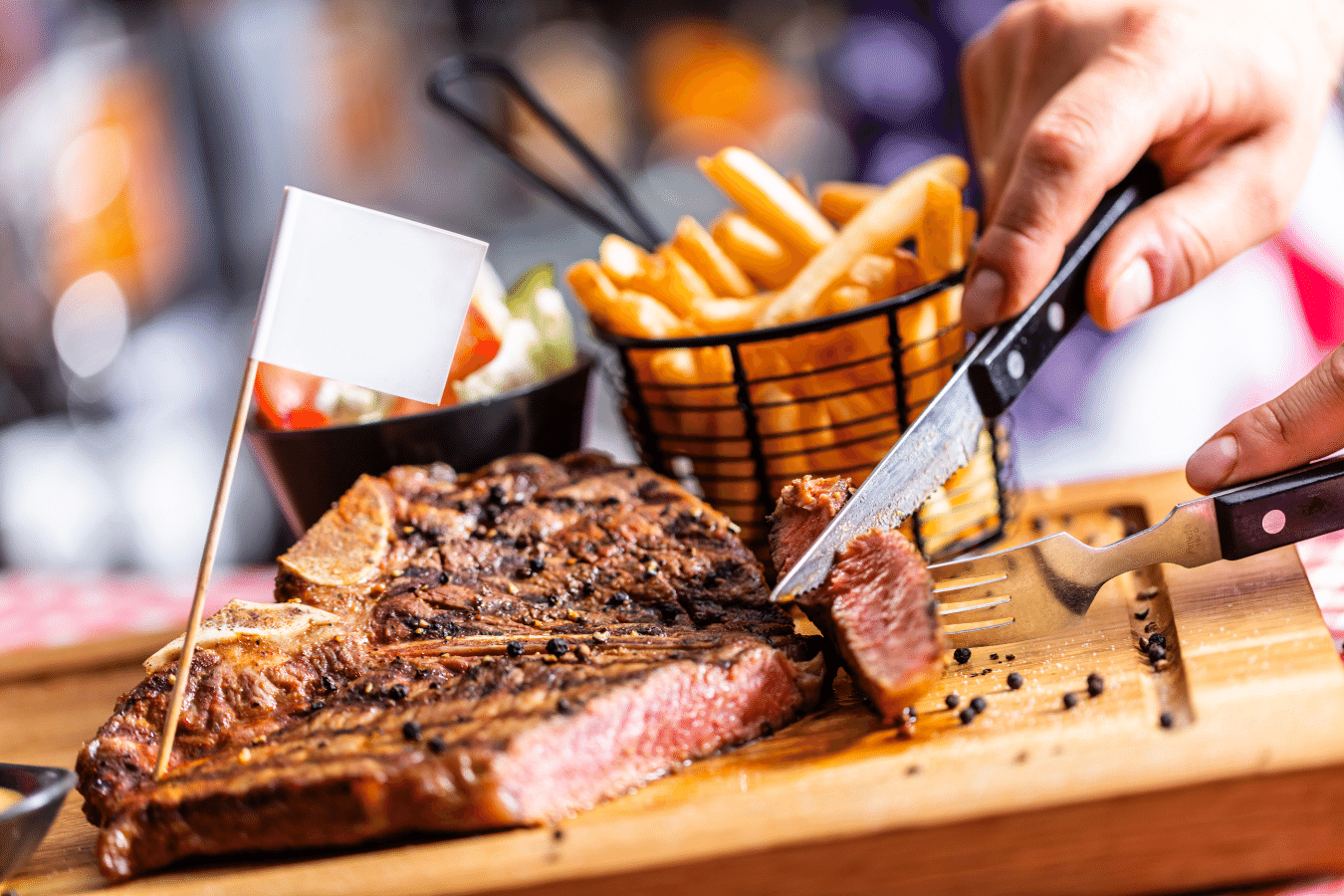 Restaurants
Home to many award-winning restaurants, trendy taverns, and tasty eateries, Fuquay-Varina is full of great places to eat that will have you craving seconds.
No matter if you are looking for a great brunch place, want to order some craft cocktails, or are planning out your next romantic date night, there is always a new place to eat in Fuquay that will satisfy even the pickiest eaters.
Serving southern cuisine to dishes that have been influenced by international flavors, eating out at one of the highly-rated restaurants in Fuquay-Varina will soon become your favorite thing to do.
Check out these local favorites restaurants in Fuquay-Varina, NC:
Breweries
The craft beer scene in Fuquay-Varina is prominent since there are up to six breweries located in and around Main Street in downtown Fuquay-Varina that are creating their own selection of bold brews. Offering a rotating selection of best-selling beers as well as a number of seasonal selections, there is always a new beer to try in Fuquay-Varina.
Check out these local favorite breweries in Fuquay-Varina, NC:
Jobs
While most residents who live in Fuquay-Varina are employed in Raleigh or near Research Triangle Park, Fuquay-Varina is home to its own number of thriving businesses and economic leaders.
Whether you are moving to the area for work or are actively looking for a job, Fuquay-Varina has over 13,000 employees and this number only seems to keep increasing year after year as more and more companies decide to call Fuquay home.
No matter if you are looking for full-time or part-time positions, the major economic industries in Fuquay included advanced manufacturing, biotechnology and pharmaceuticals, business and financial services, cleantech, information technology, and retail.
Education
As part of the Wake County Public School System which is the largest and most highly-rated school system in North Carolina, Fuquay-Varina is proud to have seven elementary schools, one middle school, two high schools, and one public charter school that residents can attend.
If you have a school in mind, it might be a good idea to figure out which neighborhoods feed into the schools of your choice before buying a home in Fuquay.
For those searching for higher-education opportunities, Fuquay-Varina is also located within close proximity to top North Carolina colleges and universities including North Carolina State University, The University of North Carolina at Chapel Hill, Duke University, Meredith College, and William Peace University.
Moving to Fuquay-Varina Pros and Cons
Pros:
Affordable housing
Low cost of living
High safety rating
Great weather
Ideal location
Tight-knit community
Delicious restaurants
Plenty of breweries
Tons of jobs
Educational opportunities
Cons:
Increased level of traffic
High humidity
Large amounts of pollen in the springtime that is detrimental to seasonal allergies
Living in Fuquay-Varina, NC - Final Thoughts
From its vibrant downtown to its tight-knit community, Fuquay-Varina offers the convenience of living near a big city with the charm of a small town.
While moving to Fuquay-Varina might not be the right decision for everyone, it is no secret that the area has a lot to offer its residents.
Even though there may be many pros and cons about moving to Fuquay-Varina, it is worth checking out if you are looking for a great place to raise a family or further your career in the Research Triangle region.
Whether you are searching for homes for sale in Fuquay-Varina or choosing between the best neighborhoods in Fuquay-Varina, our website is full of excellent resources and reliable information about new construction single-family homes for sale in Fuquay-Varina, townhomes for sale in Fuquay-Varina, and luxury homes for sale in Fuquay-Varina.
If you are ready to start your home buying journey with one of our Fuquay-Varina Real Estate Specialists, then make sure to contact us here directly in order to get started. We are always here to help and answer any questions that you might have!
For more information about other popular areas near Fuquay-Varina, refer to our website for local guides about moving to Raleigh, moving to Durham, and moving to Chapel Hill.

Find your new home
Search real estate and homes for sale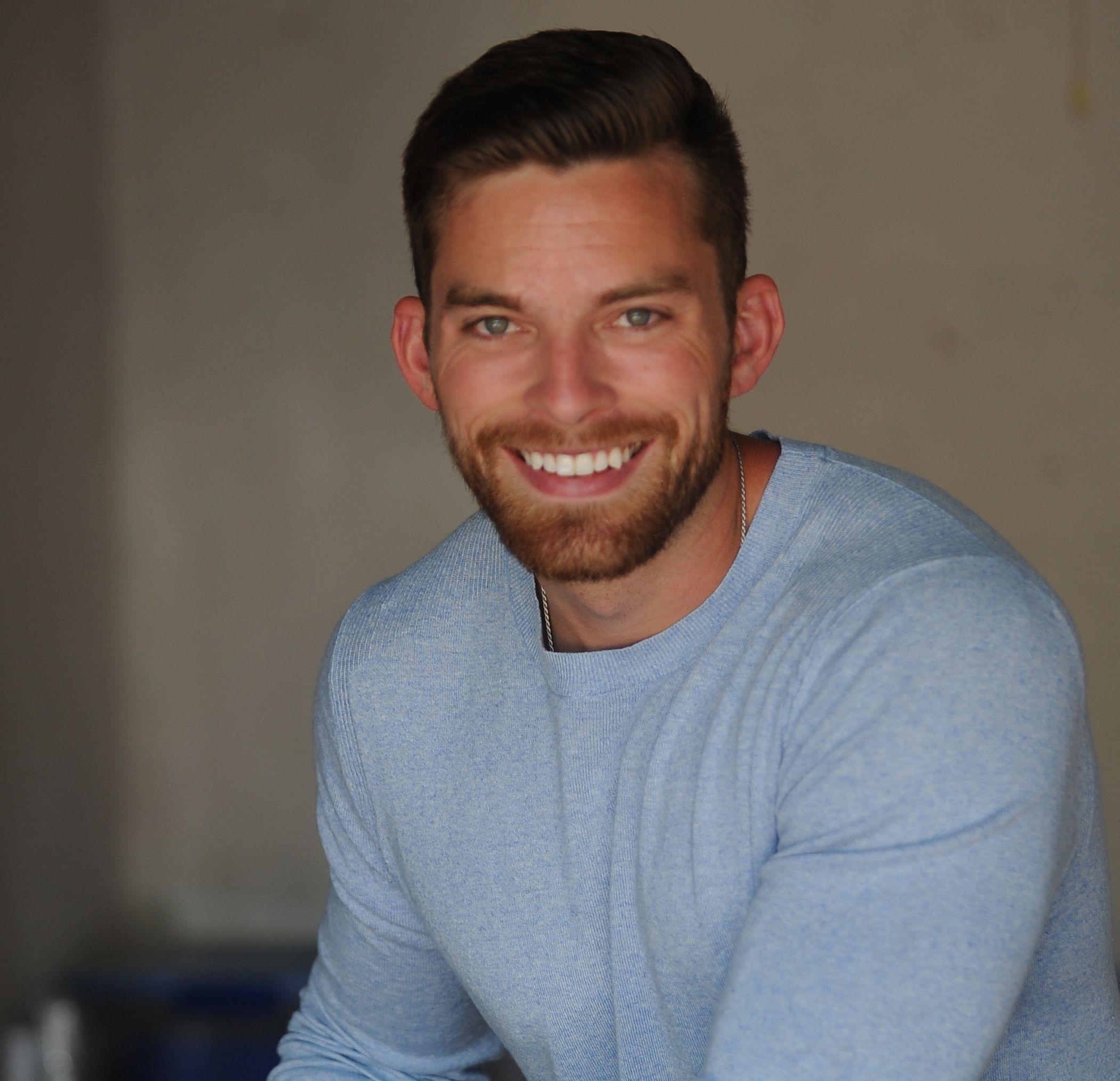 Ryan Fitzgerald
Hi there! My name is Ryan Fitzgerald, and I am a REALTOR®. My goal is to help you learn more about real estate through our Real Estate Blog! Hopefully, you enjoyed the above blog post and it found a way to provide help or value to you. When you're ready to buy or sell a home of your own let us know here. Please feel free to join the conversation by dropping us a comment below.