Living in Fresno, California
Are you moving to Fresno, CA? Here is what it is like living in Fresno!
Nestled in the San Joaquin Valley lies the lively city of Fresno, California. A great place to both live and work, residents quickly learn that Fresno is a city for everyone. Often overlooked and severely underrated, the great city of Fresno is certainly worth a visit. As the fifth-largest city in the state of California, there is never a dull moment. Most famous for its agriculture and variety of fresh produce, the city has a dining scene that is unlike any other.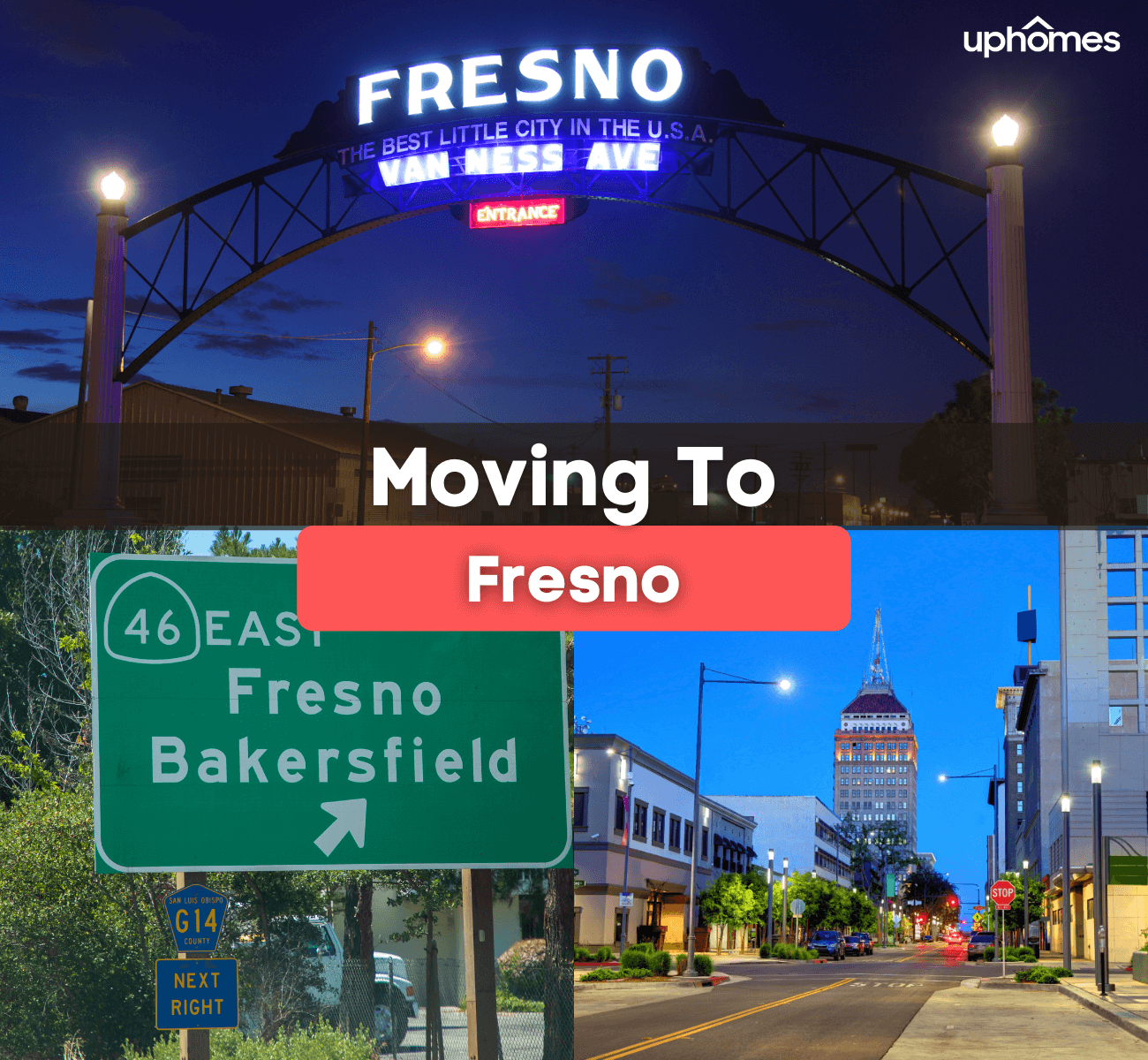 Only three hours south of San Francisco, three hours north of Los Angeles, and five hours north of San Diego, Fresno is in the perfect centralized location to other large popular metropolitan areas. Plus, only 100 miles inland from the beautiful California coast, take a quick two-and-a-half-hour drive to spend the day at the beach. While the central valley often gets looked down upon by nonresidents, Fresno is taking it upon itself to show outsiders just what they are missing. If you are making the big move to California and are considering Fresno as your next new city, then this moving guide was created just for you. Read on to learn more about the 8 Things to Know BEFORE Moving to Fresno, California! 
1. Affordable cost of living. 
Surprise! The cost of living in Fresno, California is actually one of the most affordable in the country. Ranked as the 18th most affordable city in the United States out of a list of 75 other cities, Fresno is definitely the city that you want to move to if you want your money to go a long way. In fact, the average rent for a one-bedroom apartment in Fresno is only $856! Considering that this is a California city, the prices are an insanely good deal. Meanwhile, the average rent in the city of San Jose and other parts of the Bay Area almost reaches $4,000 a month. Fresno is also four times cheaper than living in San Francisco and two times cheaper than living in Los Angeles.
With a cost of living that is only 6% higher than the national average, affordability is Fresno's middle name. It is this affordability that makes the city such a great place to live. The average salary in Fresno is about $70,000 a year for a single adult and the minimum wage is $12 an hour. In order to live comfortably in the area, it is recommended that you make an average annual salary of about $100,000 a year to allow for saving and any unexpected expenses. So do your wallet a favor and consider moving to Fresno, California.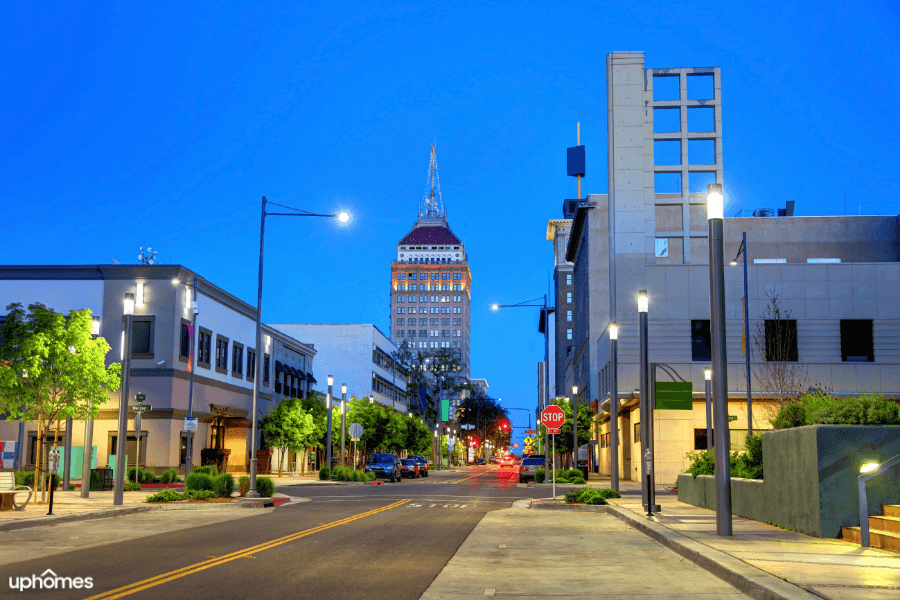 2. The people are friendly. 
Make friends fast when you move to Fresno. Since families and young professionals are moving to the area from all over the country and the world, there is a place for everyone to feel welcome and comfortable. With all of this cultural diversity, the people are just known to be nice and friendly. Since the area is so open and accepting, it makes it easy to blend in and fall in love with your new home fast. When moving, take the time to consider what is important to you in your new neighborhood. Do you want to be a part of a tight-knit community? Are you wanting to have meaningful relationships with your neighbors? Do you want to be close to all of the hustle and bustle of downtown? Do you want to be near top-rated schools and family-oriented activities? No matter what you desire, Fresno has all that you want and more.
3. Beware of air pollution.
One of the cons of living in Fresno is that the air quality is not up to par. If you are currently living with asthma or any chronic lung issues then you may want to seriously think about this problem before moving. Due to emissions from vehicles, increased agriculture operations, smoke from high wildfire risk, and a growing industrial sector, Fresno is known to have some of the worst air pollutions in the state of California. Ranked as number four in the country for having the most amount of air pollution, Fresno is just behind the cities of Bakersfield, Visalia, and Los Angeles which are all also located in California. Fresno was also ranked as number two in the country in terms of annual particle pollution, and number one for short-term particle pollution. It is no question that the ozone layer in Fresno needs some serious help. If people do not start taking action now then the air pollution in the city will only continue to get worse and worse as time goes on.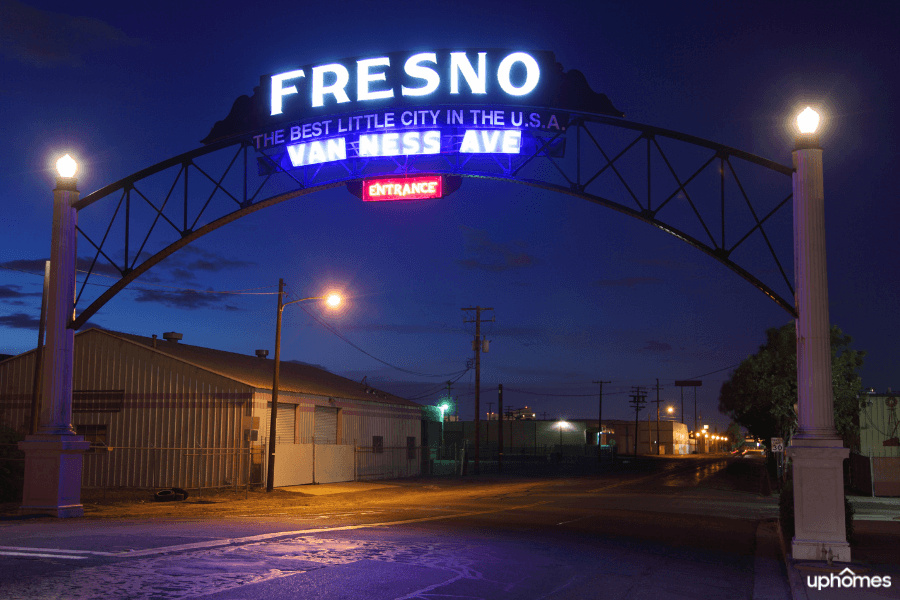 4. The weather gets hot.
The summers in Fresno are known for their scorching hot temperatures. Data has shown that this frequently hot weather is actually making the air pollution even more polluted than it already is! Considered as having an arid subtropical climate, the summers are hot, hot, and hot, while winters are cold and wet. During the summer months, there is an average of 36 days that are at or above 100 degrees Fahrenheit. Thanks to its constant heatwaves, the hottest day on record that was recorded hit 115 degrees Fahrenheit. The hottest month during the year is July with an average daily high temperature of 99 degrees Fahrenheit. Meanwhile, during the winter, January is the coldest month with an average daily high temperature of 55 degrees Fahrenheit. Temperatures rarely dip below 31 degrees. Before moving to the area make sure to pack plenty of tank tops and do not forget your flip flops and sunscreen. On the other hand, you may want to pack some jackets but feel free to leave any snow gear behind. The last time that measurable snowfall occurred in Fresno was back in 1988. 
Keep in mind that rainfall is also scarce. Did you know that 97.5% of California is in some stage of drought and 33% is in an exceptional drought? While the temperatures may get hot, you may want to think before turning on your sprinkler. All residents are encouraged to help conserve water by monitoring water usage. With that being said, make sure to turn off the tap when bruising your teeth and limit your shower time to five minutes.
5. Fresno is all about agriculture. 
Fresno, California is actually the agricultural capital of the world. Mixing urban living with a small-town vibe, farmland stretches for miles in this central valley city. In fact, there is a total of 1.88 million acres of farmland in Fresno that creates some of the best produce and food for families all over the country. Covering half of the cities land base, Fresno is most successful in growing almonds, grapes, pistachios, and poultry, with dairy coming in at number five. There are also many fruits that are harvested in Fresno including sweet peaches, plums, nectarines, and apricots. Not to mention, the city is responsible for growing one-fifth of the state's wine grapes and is home to multiple world-class wineries. 
Producing over $8 billion worth of agriculture, Fresno County is responsible for more than 300 commercial crops that are grown every year. Due to this mass amount of farming, residents can be spotted attending local farmer's markets all year round and indulging in some of the best locally grown produce. There has also been a recent major push towards the farm-to-fork movement which has seemingly taken over the cities cuisine. 
6. The food is amazing. 
Foodies unite! Fresno, California is the next up-and-coming food destination that should be put on everybody's radar. Not only is the food scene in Fresno top-notch, but dishes are always fresh and creative. Thanks to the cities backyard being an agricultural hub, Fresno gets first dibs on freshly grown produce and impressive seasonal ingredients. Blending internationally influenced flavors with farm-to-table dishes, the cuisine in Fresno is hard to beat. From food trucks to family-owned eateries to five-star elegant restaurants, there is a different dining experience for every day of the week.
Check out these local favorite restaurants and eateries in Fresno, California: 
Tulare Street Bistro: Receiving raving reviews online, this bistro is praised for its consistent meals and for having the best burger in the whole city of Fresno. They are even serving french toast! Pismo's Coastal Grill: Calling all seafood lovers, this American seafood eatery is serving up some of the best freshly caught seafood at a good price. Order the calamari and make sure to browse the extensive beer list. The Annex Kitchen: Wood-fired pizza and a full bar? Say less. This rustic Italian restaurant is making some of the best pizza and pasta in the city. Magic Lamp Mediterranean Grill: An authentic Mediterranean Grill with outdoor seating and out of this world hummus. Taqueria El Premio Mayor: Fresno is all about tacos and this Taqueria is no exception. Serving tacos, enchiladas, burritos, and other classic Mexican favorites.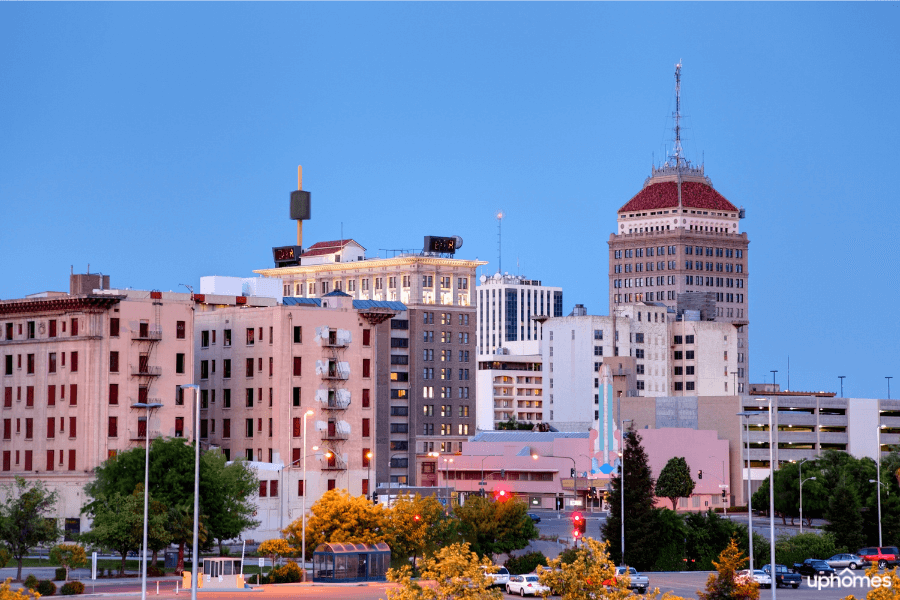 7. Businesses are flourishing.
A great place for start-ups and new businesses, people are moving to Fresno in search of a new beginning. Offering its residents an abundance of exciting opportunities, there are a lot of cool things that are happening in Fresno besides farming. Over the next 10 years, the city is expected to see an increase of 12.3% in job growth and is expected to gain approximately 43,000 new jobs by the year 2024. Most of these new jobs are not farm-related and are primarily focused on other profit-driven industries. The current top industries in Fresno are agriculture, oil and gas, mining, construction, manufacturing, retail, transportation, and utilities. In recent news, Amazon opened a huge distribution center within city limits which brought in around 2,500 new jobs to the area. Other top companies in Fresno include Community Medical Centers, Saint Agnes Medical Center, Pelco, Newmark, and Company Real Estate, and Fresno Economics Opportunities Commission.
8. There is so much to do.
You will never be bored when living in Fresno, California. Not only is the city home to an eclectic cultural arts scene with many art galleries and museums, but residents stay entertained all year round at the many festivals and events that the city puts on. Join in all of the fun at themed music nights, outdoor concerts, recreational activities, food truck festivals, and 5k races. Home to multiple popular attractions that need to be experienced by all residents, there is always something to do in this exciting city. From family adventures to romantic date ideas, exploring Fresno is both awesome and worth the hype.
Check out these local favorite things to do in Fresno, California:
Moving to Fresno, CA - The Bottom Line 
Not only is Fresno, California one of the cheapest cities in California but its liveability and centralized location make it an amazing place to live. With an abundance of safe neighborhoods that are perfect for raising a family, both you and your kids will love to call Fresno home. Before buying a home in Fresno, reach out to one of our knowledgeable and experienced Realty Specialists to help aid and guide you through the home buying process. Once you have decided on a budget and a property type, our team is here to make your move as easy as possible. Contact us today to help you find the perfect home in Fresno, California!
#blog-moving-california-cta#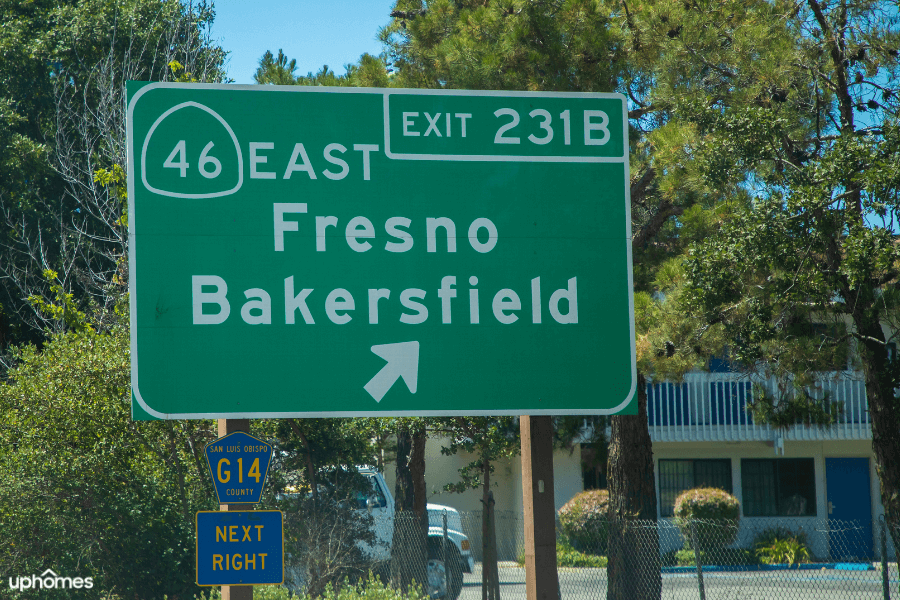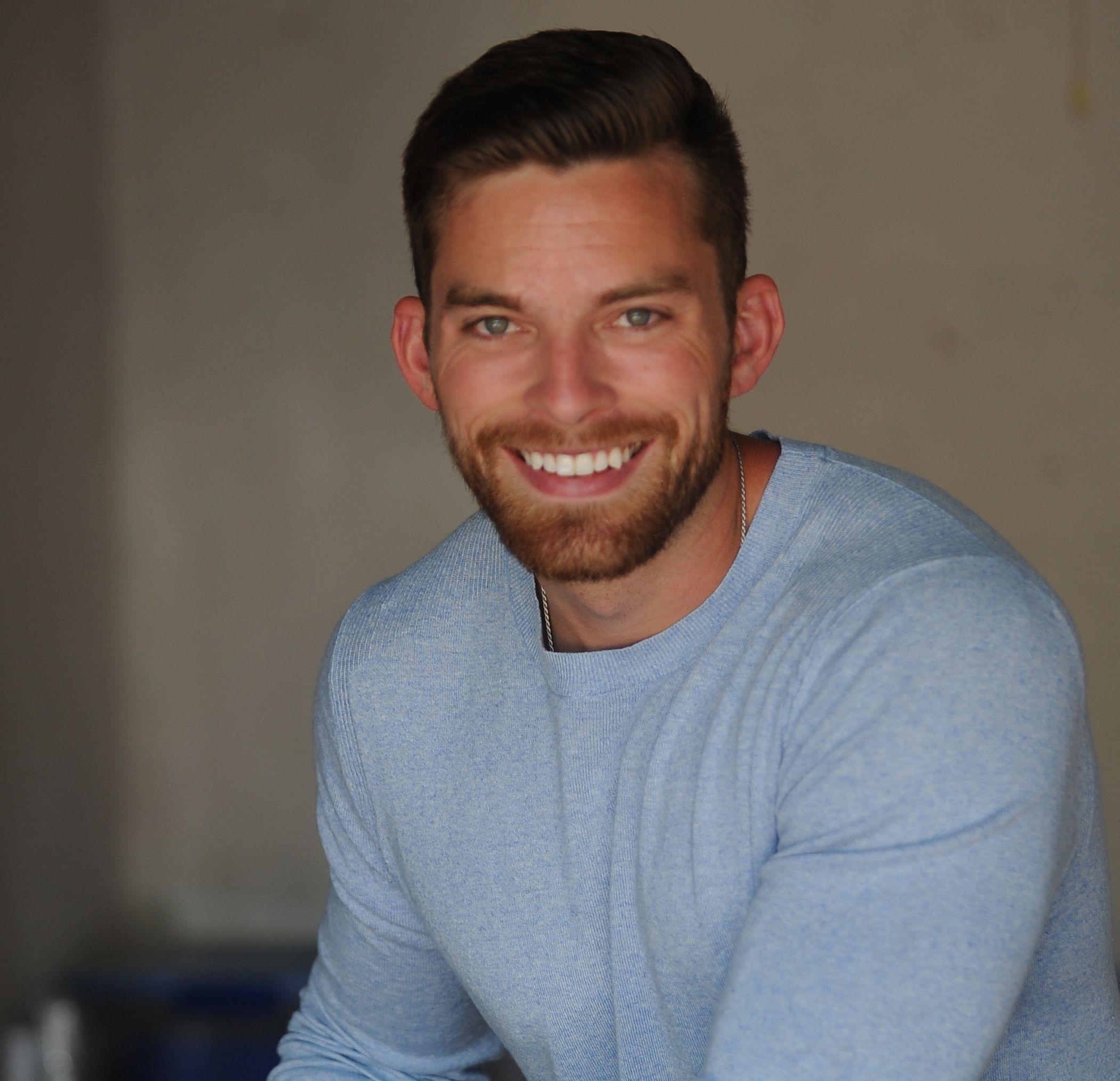 Ryan Fitzgerald
Hi there! My name is Ryan Fitzgerald, and I am a REALTOR®. My goal is to help you learn more about real estate through our Real Estate Blog! Hopefully, you enjoyed the above blog post and it found a way to provide help or value to you. When you're ready to buy or sell a home of your own let us know here. Please feel free to join the conversation by dropping us a comment below.