7 Best Neighborhoods in Fresno, CA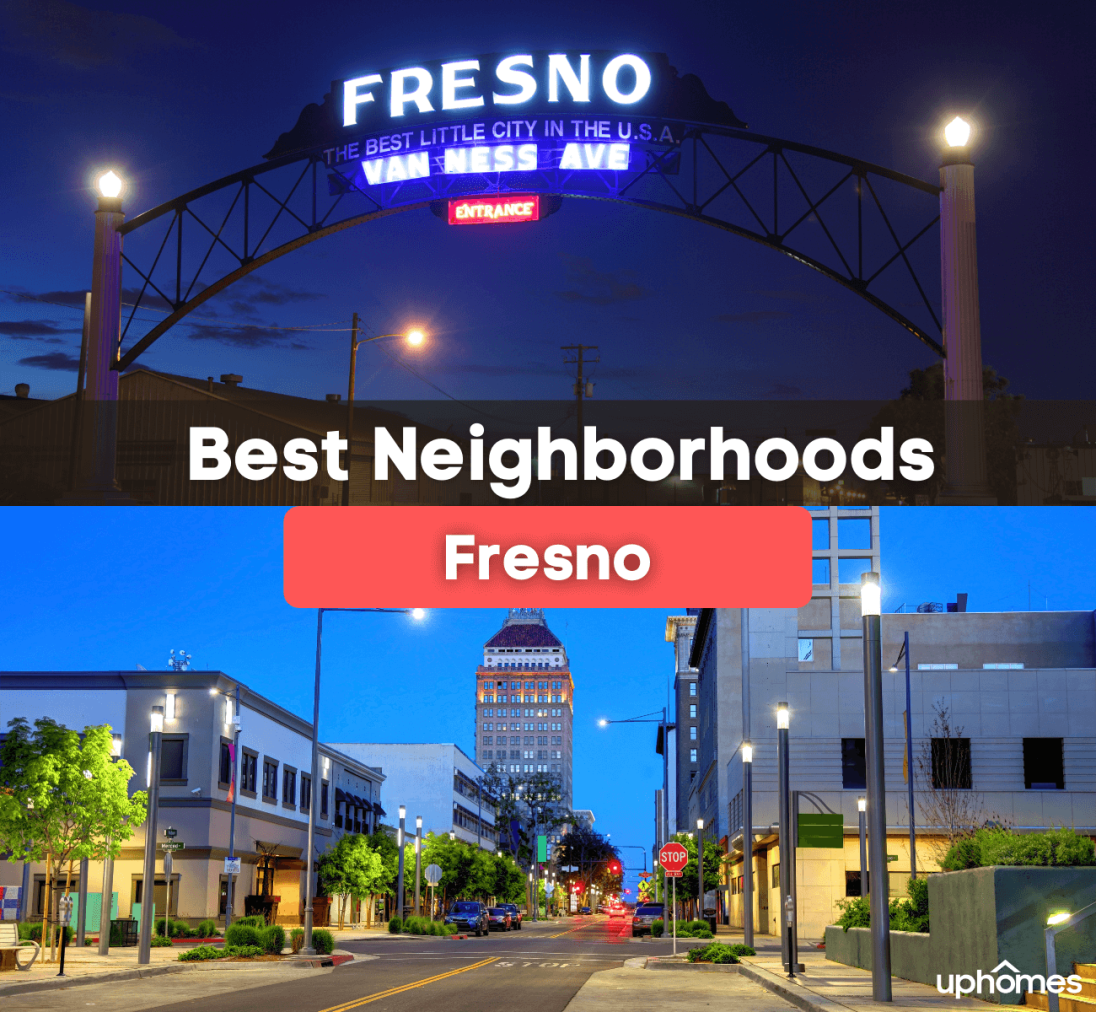 7 Best Places to Live inFresno, California
Looking for the best neighborhoods in Fresno, CA - Here are 7 of the best places to live!
While Fresno, California, may be famous for its agriculture, the city certainly has more to offer than it seems. Located in the San Joaquin Valley in Central California, Fresno is beloved for its affordability and growing business opportunities. The residents are known to be friendly, and the community is welcoming to any lifestyle and background. Even though the city may not be considered one of the best places to live in California, Fresno is undoubtedly making its way up the list. Still small enough to be considered underrated, Fresno is slowly but surely gaining in popularity as residents start to discover how amazing the city can be.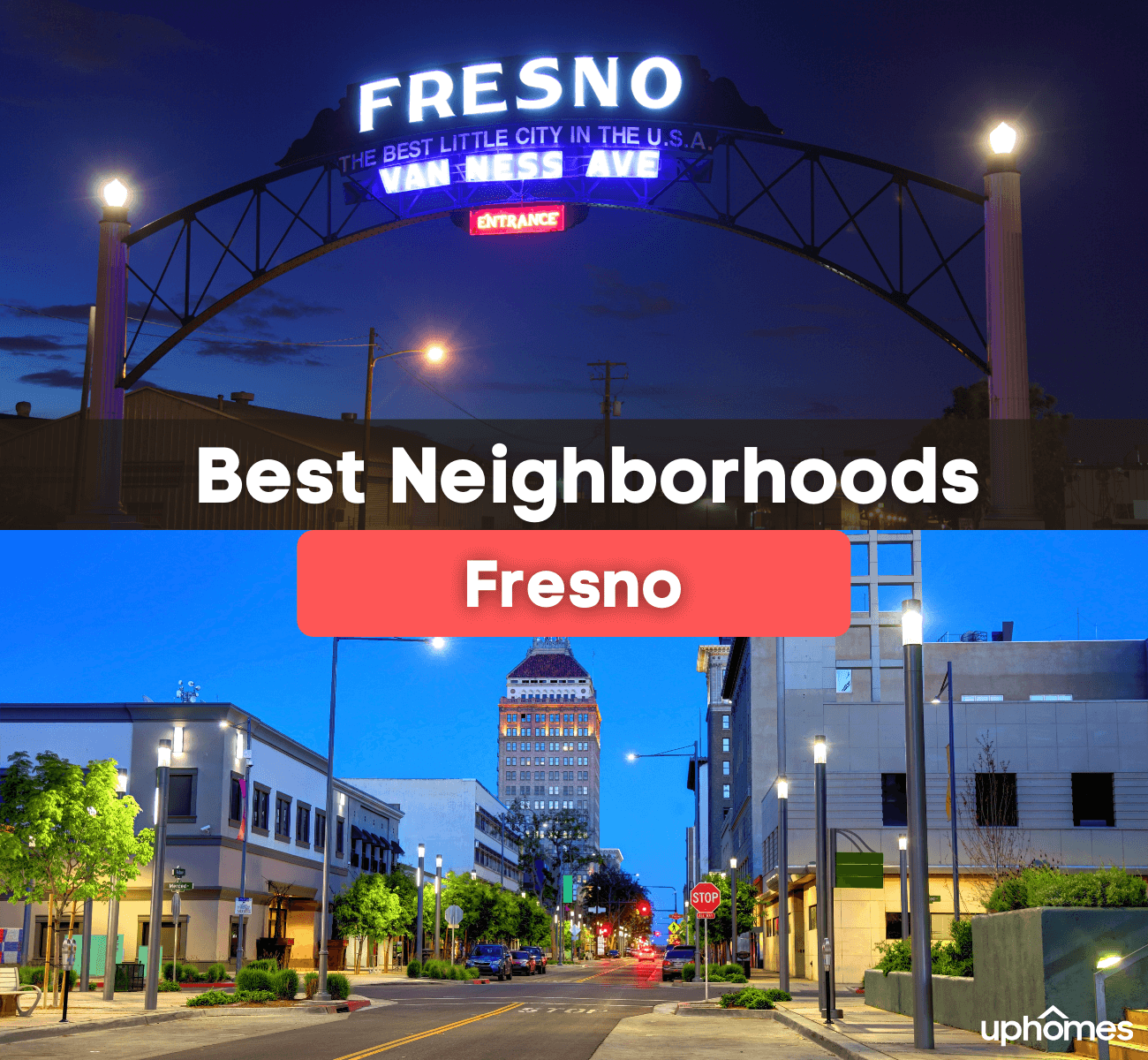 If you are considering moving to Fresno,you may be wondering where you should live. Full of great neighborhoods and safe areas, this guide was created to help you distinguish between good communities from bad ones. Whether you are moving to California for work or simply for fun, finding a neighborhood that fits all your needs is a crucial step towards a happy future. Read more about the 7 Best Neighborhoods in Fresno, California without further ado!
Woodrow Park
Found in northern Fresno, the neighborhood of Woodward Park was named one of the best places to live in Fresno due to its highly-rated public schools, delicious restaurants, and quaint shops. Providing residents with a rural feel, residents choose to move to Woodward Park for its quiet and small-town atmosphere. Great for young professionals and families, Woodward Park is an affluent neighborhood that caters to active adults due to its many parks, walking trails, and outdoor activities.
Plus, known to have the lowest crime rate out of all of the Fresno neighborhoods, living in Woodward Park comes with a sense of ease and an extra added blanket of security. Woodward Park is 70% safer than any other neighborhood in Fresno. If you have small children or are moving alone, this may be an essential factor to consider when choosing a neighborhood. If you decide to move to Woodward Park, you will quickly fall in love with its acres of open space and beautiful wooded areas.
Local Favorites:
Fig Garden
Named after the many fig trees that adorn the streets, Fig Garden is a historic neighborhood with trees growing since the early 1900s. Though it took some time for the community to develop since its founding, the landmark trees have grown tall enough to provide constant cool shade from the hot weather. As one of the most sought-after neighborhoods in Fresno, Fig Garden has a noticeably relaxed feel that is different from other areas in the city.
With trails for walking and biking, residents love how walkable the neighborhood is and how easy it is to get around. Though the area may be prized for its lush landscaping, this historical community is friendly and tight-knit. With Adobe, Ranch, Period Revival, and Bungalow architectural styles, there are many homes and property types to appeal to everyone. Residents love meeting up with old and new friends by hosting multiple community events and festivals throughout the year.
Local Favorites: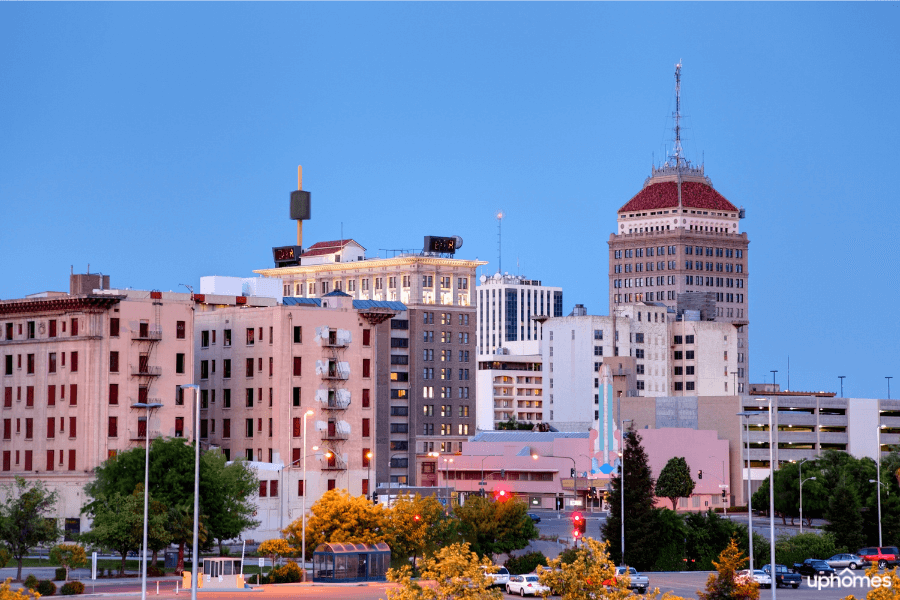 Tower District
Home to some of the most popular nightclubs in Fresno, the Tower District neighborhood has a bar scene worth talking about. Initially built in the 1930s, this historical district was once accessible by streetcar. Now a popular area after dark, find residents lounging at a jazz bar, laughing at a comedy club, or dancing the night away in a concert hall. From live performances to film festivals, the streets in the Tower District are always buzzing with life and energy.
Popular among the younger crowds, this neighborhood always has an event to attend after a long day of work. With fantastic restaurants, beautiful art galleries, quirky boutiques, and vintage record stores, the Tower District mix nostalgia with modern-day charm. In our opinion - the Tower District is one of the best neighborhoods in Fresno, California!
Local Favorites:
Sunnyside
Found on the southeast side of town, the neighborhood of Sunnyside is a safe area that offers its residents a sparse suburban feel. First developed from the 1950s through the 1970s, this neighborhood is great for retirees and raising families. Close to nearby highways, Sunnyside is easily accessible and makes for a stress-free commute downtown. With a population of only 5,000 people, the neighborhood remains small and peaceful.
Since Sunnyside is remarkably affordable, most residents own their homes instead of renting. The median home price is around $300,000. If you are moving with school-aged children, then be happy to know that Sunnyside has a large selection of highly-rated public schools. Some popular schools include Hallmark Charter School, Design Science Middle College High School, and University High School. Before moving, choosing a neighborhood that feeds into the schools you would want your children to attend might be a good idea.
Local Favorites: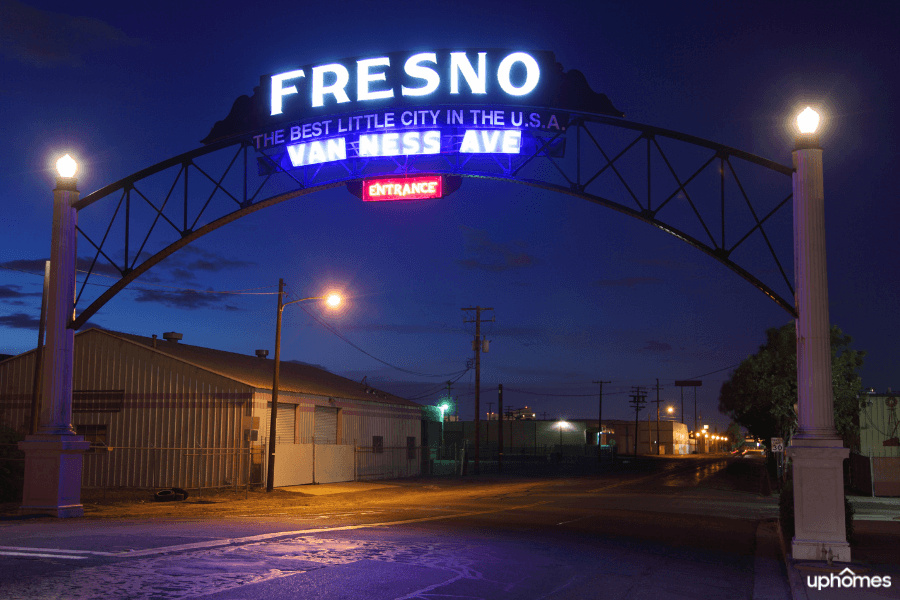 Central Fresno
Also known as Downtown Fresno, this neighborhood is a lively business center and entertainment district. Located in the middle of the city, Central Fresno has a large population of around 14,000. Within walking distance to large companies and nearby amenities, residents that live in Central Fresno choose to get around town by walking instead of driving a car. Home to many restaurants, shops, bars, sporting events, and even live performances, there is always an event happening in Central Fresno.
While living in Central Fresno has many advantages, the high crime rate is a downside. Comparable to similar large cities, Central Fresno is not the safest neighborhood around town since it has a crime rate 60% higher than the Fresno average. If you decide to move to this neighborhood for shorter commute times to work, always be aware of your surroundings and never walk alone at night. If you have children or want to start a family, you may want to consider moving to another neighborhood due to Central Freno's poor-performing schools.
Local Favorites:
Mural District
This neighborhood near Central Fresno and the Tower District is most notable for its beautiful large murals adorning the buildings and lining the streets. The perfect place to live for local artists and creatives, the Mural District embraces all art forms. With a thriving art scene, find breathtaking murals, sculptures, and other public works surrounding the area. Making up the neighborhood's culture, these fantastic murals make the Mural District so unique. Perfect for a photo op or simply for admiring, gazing upon these murals may inspire your creativity. Living in the Mural District is as vibrant as the colors on the walls.
Local Favorites:
McLane
Close to Central Fresno and Hoover, the neighborhood of McLane is one of the most popular neighborhoods in Fresno. Perfect for young professionals and families, this is a great neighborhood to consider moving to if you do not mind the short commute downtown. With multiple parks and biking trails, McLane is super walkable and easy to get around. Not only does this neighborhood have a fantastic school system, but McLane has multiple desirable amenities, including a shopping center and popular dining establishments. Plus, considered to be safer than 30% of other neighborhoods in the city, living in McLane is a great option.
Local Favorites:
The Best Neighborhoods in Fresno, CA - The Bottom Line
With so many neighborhoods to choose from in Fresno, it is hard to pick just one. Before moving, reach out to one of our knowledgeable and experienced Realty Specialists to help answer any questions you may have about the home buying process. Once you have decided on a budget and property type, our team will be there to help you find a neighborhood that fits your lifestyle. Contact us today to find your dream home in Fresno, California!
#blog-moving-california-cta#

Find your new home
Search real estate and homes for sale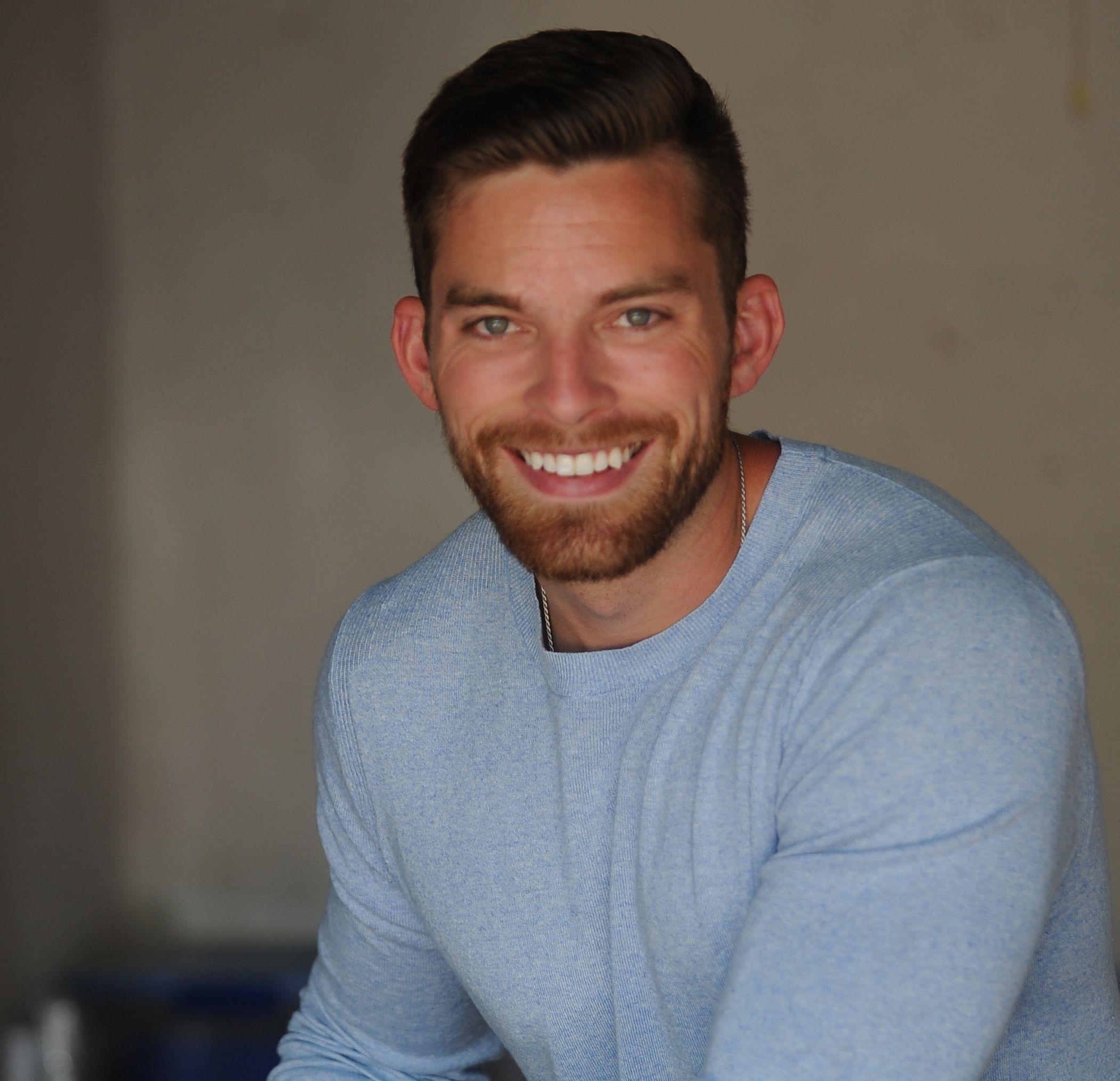 Ryan Fitzgerald
Hi there! My name is Ryan Fitzgerald, and I am a REALTOR®. My goal is to help you learn more about real estate through our Real Estate Blog! Hopefully, you enjoyed the above blog post and it found a way to provide help or value to you. When you're ready to buy or sell a home of your own let us know here. Please feel free to join the conversation by dropping us a comment below.