11 Things to Know BEFORE Moving to Chicago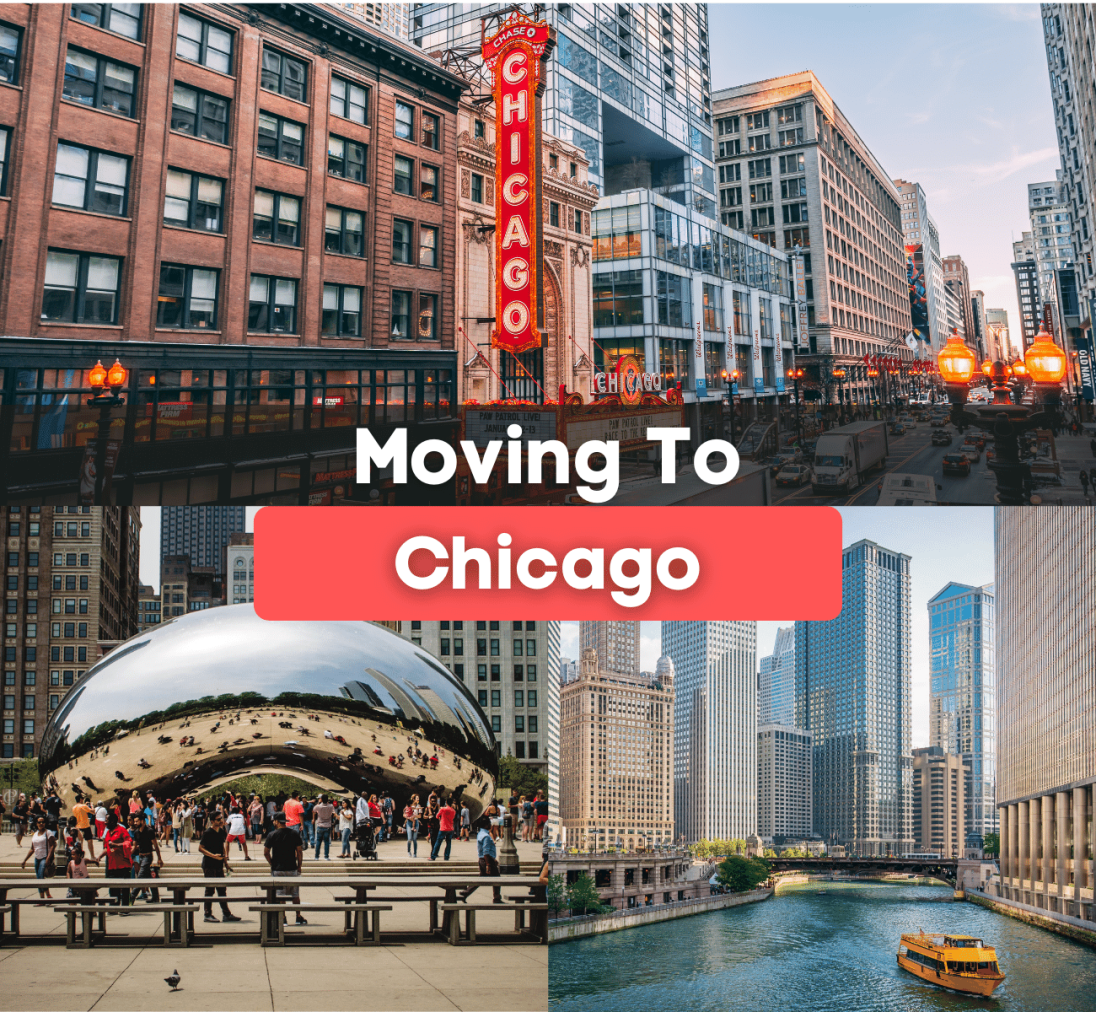 Living in Chicago
Are you thinking about moving to Chicago? Here's what it's like living in Chicago!
The windy city of Chicago, Illinois, is located in northeastern Illinois on the shores of Lake Michigan. With a population of 2.71 million, Chicago is the most populated city in Illinois and the third most populous city in the country. One of the top largest urban areas in the world, the Chicago metropolitan area is an excellent place to live and is considered one of the best places to live in Illinois. Attracting many young professionals and families to the city for its abundance of opportunities, Chicago is best known for its breathtaking architecture, loyal sports fans, and Chicago deep-dish pizzas and hotdogs.
As part of the midwestern United States and the Great Lakes region, Chicago offers its residents the perfect transition to the hustle and bustle of city life through top amenities and reliable public transportation. Even though the city gets a bad reputation for its high crime rate, plenty of safe areas and friendly neighborhoods are still available to raise a family. You can check out homes for sale in Chicago or the best neighborhoods in Chicago.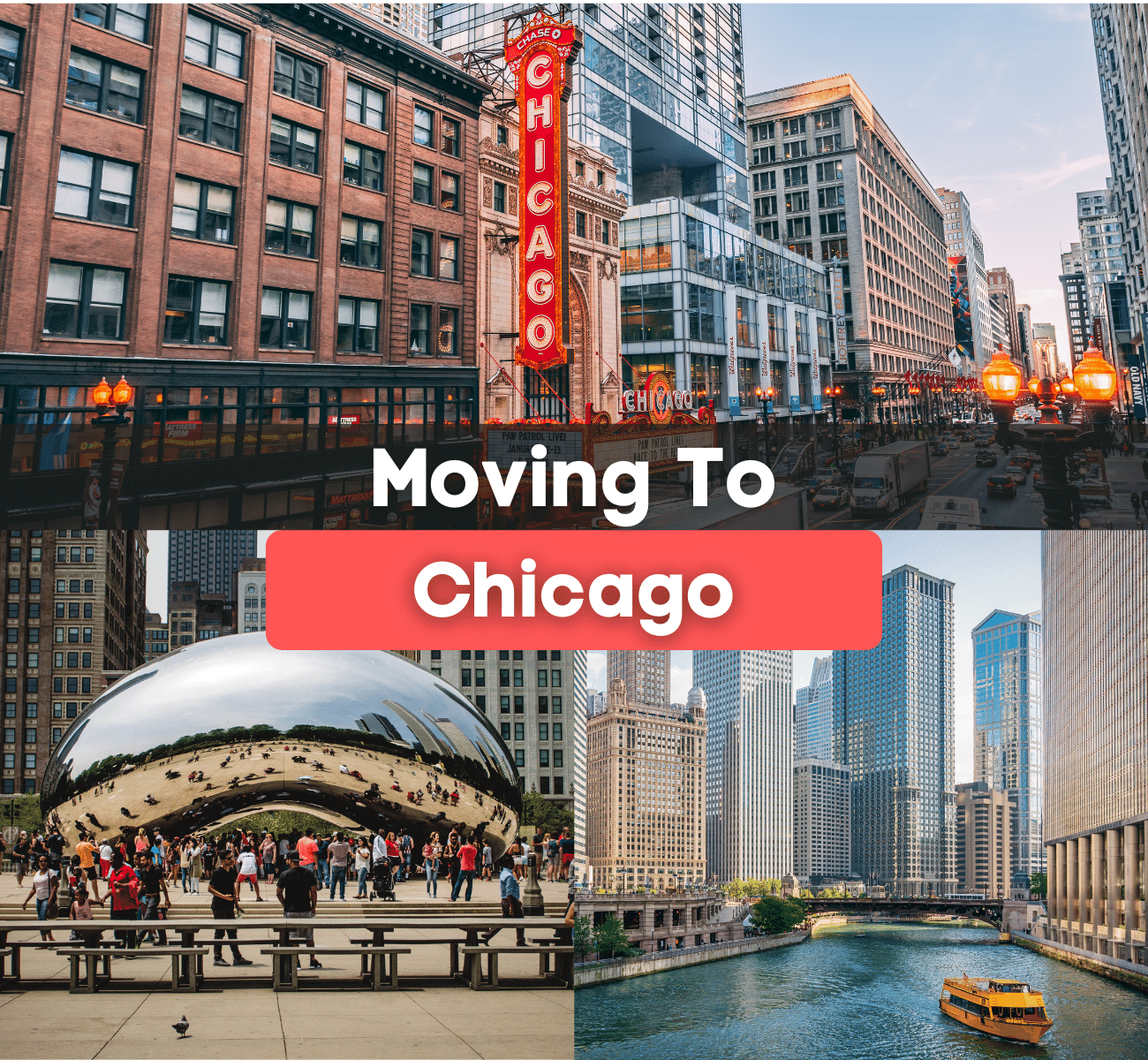 If you are moving to Illinois and are thinking about making Chicago your new home, you have come to the right place. Even though moving to a new area is exciting, it can often feel stressful and overwhelming, especially if you know nothing about your new city. Luckily, this moving guide was created with you in mind to help you better understand life in Chicago. By providing you with the pros and cons of Chicago as well as the local favorites and most popular attractions, find out for yourself if Chicago is the right place for you before even packing up your belongings.
With that being said, read on to learn more about the 11 Things to Know BEFORE Moving to Chicago, Illinois!
The cost of living in Chicago is pricey.
The cost of living in Chicago is 23% higher than the national average. Ranked as the 11th most expensive city in the United States, living in Chicago comes with a cost of living that is comparable to living in San Diego, Boston, or Seattle. While it may not be as expensive as living in New York City or San Francisco, Chicago is still not a cheap place to live. If you are moving from a modest city, heading to Chicago is a step up.
Since housing costs are 56% higher than the national average, your salary while living in Chicago will determine the lifestyle that you will be able to afford. To afford Chicago, a single individual must make an average annual salary of at least $46,222. The living wage in Chicago is around $16 an hour. The high sales tax and the high costs of goods and services are also a large part of why Chicago is so expensive.
Chicago has many different neighborhoods.
Chicago is well-known for its surrounding suburbs and neighborhoods. Consisting of 77 communities spread across nine districts, each neighborhood has its distinct charm, culture, history, and attractions that make it stand out from the others. While some communities may be better than others, finding the neighborhood that best suits your lifestyle and personality will determine how your experience in Chicago will go.
North Chicago: Locals consider the neighborhoods in the North to be the safest in the city. Many young professionals and college students choose to live here for its youthful spirit and exciting nightlife.
South Chicago: Find a variety of cultural attractions and museums that celebrate the city's diversity. Chinatown is a popular neighborhood on this side of town.
West Chicago: The neighborhoods on the west side are trendy and are surrounded by monuments, murals, and top-rated restaurants.
The Chicago Loop: Found in the Downtown area, The Loop consists of historic architecture, hip businesses, and some of the best entertainment in the city.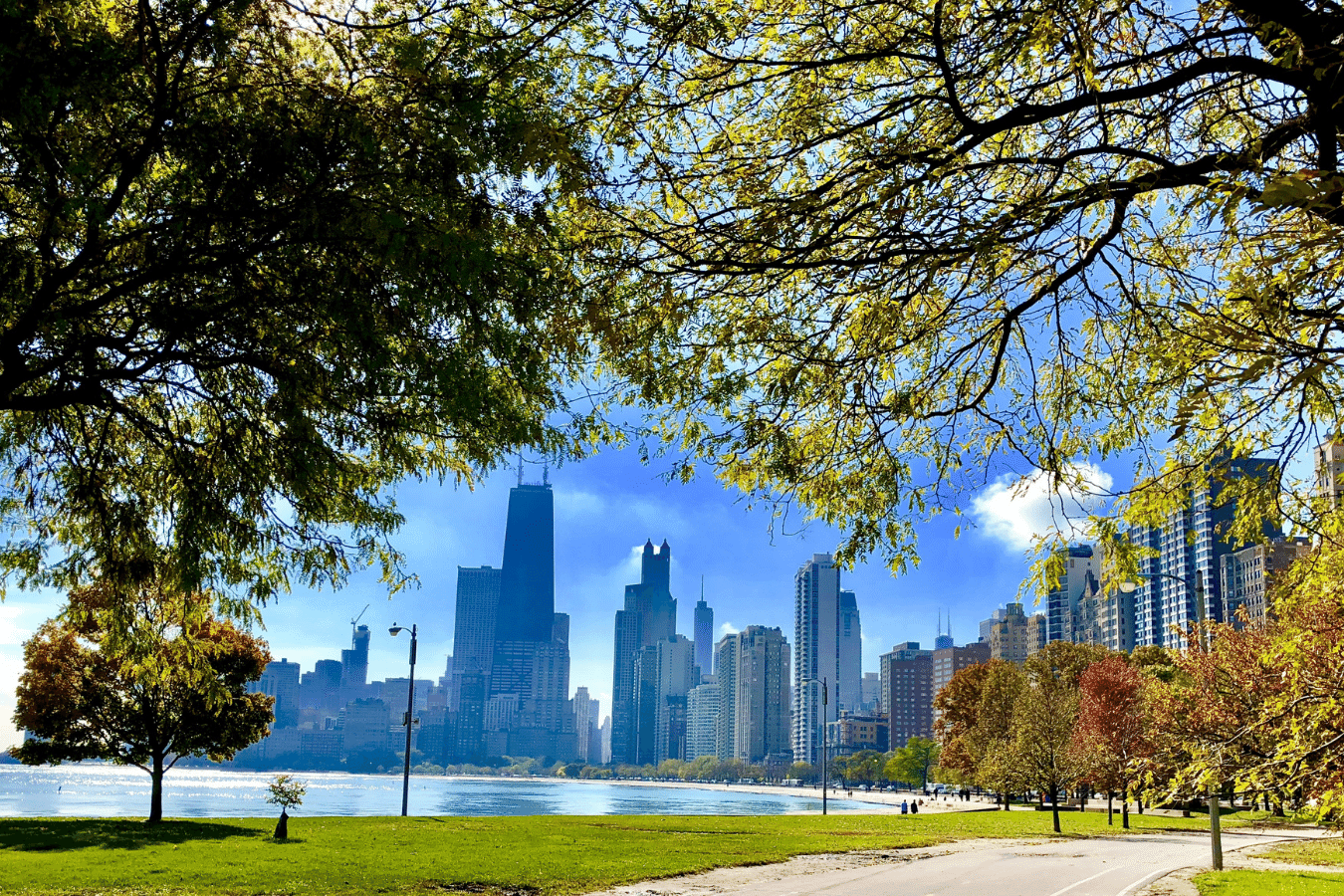 Renting and buying a home in Chicago is easy.
Even though the housing prices in Chicago may be among the highest expenses in the city, finding a home that meets your budget is easier to come by than you think. Known to be a seller's market, Chicago currently has a 3.1-month supply of homes. While the population continues to grow, the housing market follows a similar trend as the demand for available housing increases. Considered to be one of the best housing markets in North America to reach a bargain, there is no time like to present to buy or rent a home. Find your next home for sale in Chicago here.
The job market is diverse.
Did you know that Chicago is home to 36 different Fortune 500 companies? As a center of commerce, trade, retail, and finance, Chicago offers plenty of employment opportunities for anyone actively looking for a job, whether for a small start-up company or a well-known brand. Like other cities in the country, Chicago, unfortunately, took a major hit to the economy during the COVID-19 Pandemic due to business closures and restrictions. As the United States slowly returns to normalcy, Chicago is steadily improving as residents return to work and businesses increase production.
Known for having one of the world's highest Gross Domestic Products (GDP), the GDP in Chicago amounts to almost $700 billion alone. With economic industries in leisure, hospitality, manufacturing, transportation, health services, and information technology, Chicago has one of the most diverse economies in the nation. Some of the top companies in Chicago include Boeing, United Airlines, Caterpillar, Conagra Brands, and Deloitte.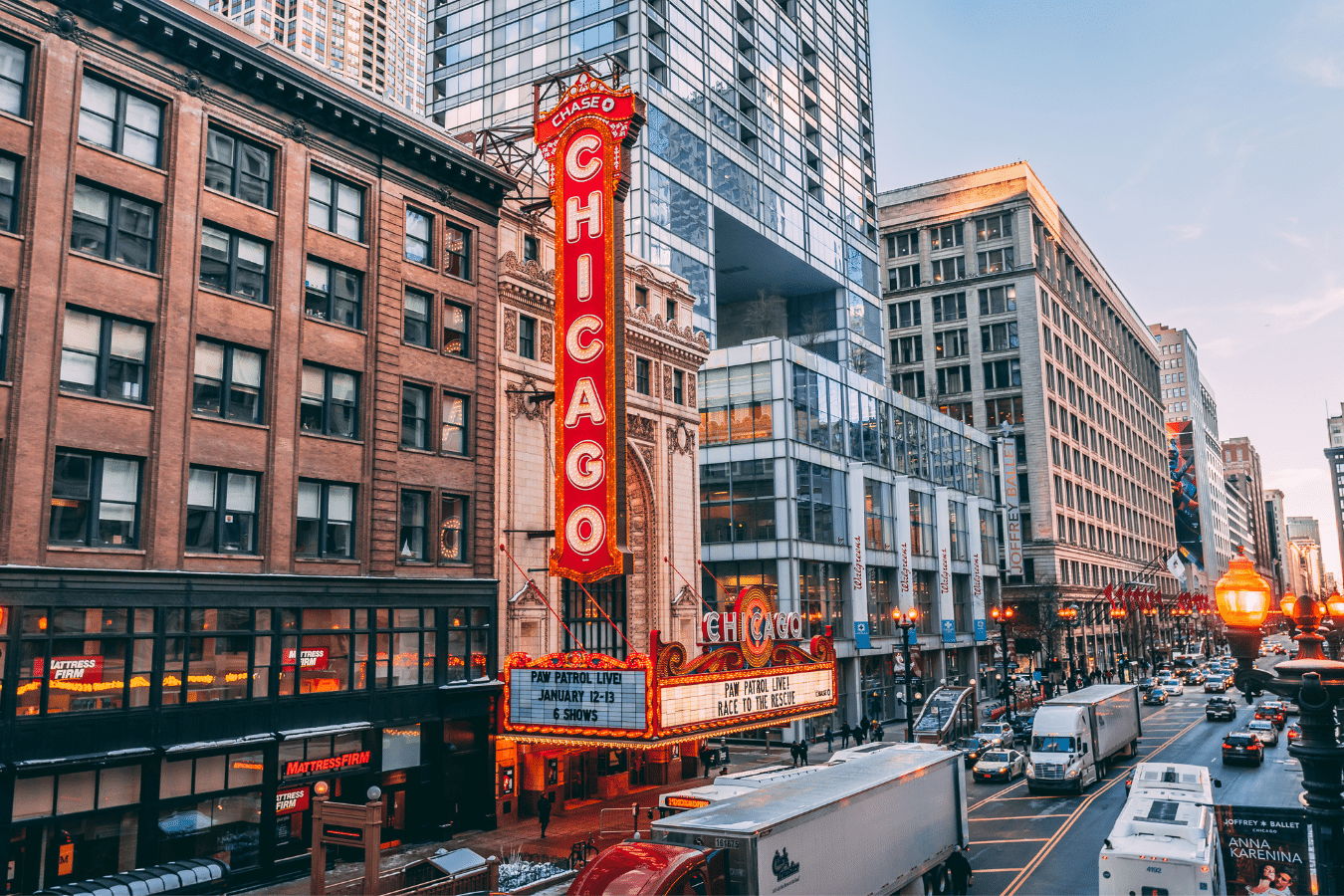 Bring your car.
While Chicago may have its form of reliable public transportation, most residents choose to bring their car for convenience. Even if there may be a few areas in the city, particularly Downtown, that are walkable and bikeable, driving your vehicle is the desired mode of transportation among the locals. Remember that while most residents choose to drive their cars, the traffic in Chicago can be hefty and unfavorable, specifically during rush hour, which can be a challenge for commuters. Parking is also a nightmare, so prepare for no parking signs, tow-away zones, and insanely expensive parking passes. If you bring your car, make sure to factor in commute time and parking availability before buying a home.
Prepare for the weather.
Classified as a humid continental climate, the residents of Chicago can expect hot and humid summers alongside cold winters. Since Chicago shares the shores of Lake Michigan, breezy summers and strong winds can become a common occurrence and have led to its nickname "The Windy City." While high temperatures in the summer can reach over 90 degrees Fahrenheit, the winters can bring frigid temperatures that dip below 19 degrees Fahrenheit. Receiving an average of 35 inches of snow per year which is 10 inches above the national average, residents are always encouraged to dress appropriately and to invest in windbreakers, heavy coats, and waterproof boots.
Beware of crime.
The violent crime rate in Chicago is 164% higher than the national average, which makes it one of the highest crime cities in the United States. Meanwhile, the property crime rate is 45% higher than the national average. Your chances of becoming a violent crime are one in 105, and your chances of becoming a victim of property crime are one in 33. In 2020, the murder rate also rose by 25%, making it one of the largest increases in United States history. Since crime is such an issue in Chicago, it is essential always to be aware of your surroundings and never to let your guard down.
Much like living in other large cities in the country, remember always to lock your doors and do not walk by yourself. If you are moving to Chicago on your own, make sure to check out this Living Alone: Home Safety Checklist for more tips and tricks.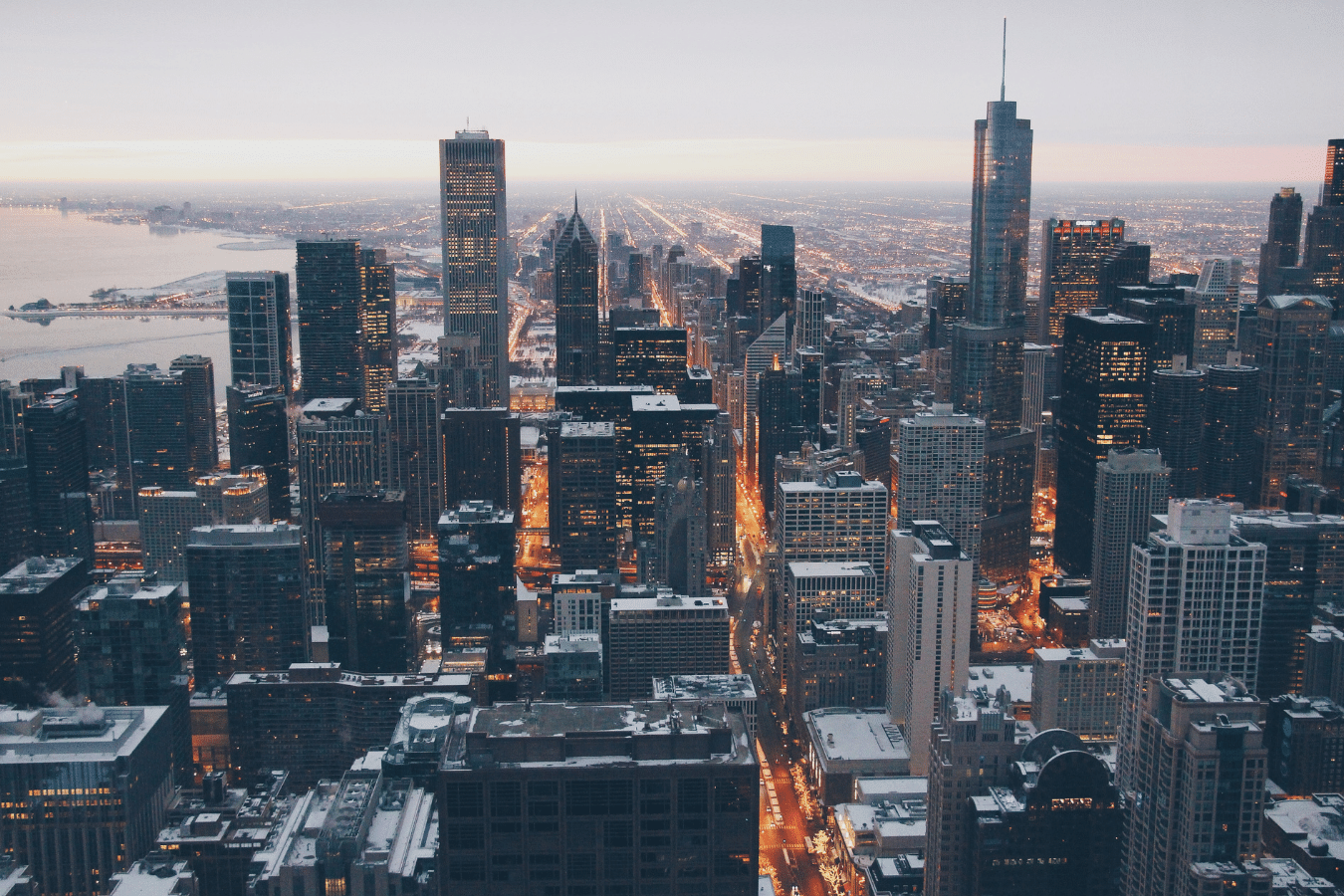 The food is fantastic.
The food scene in Chicago is unique with a modern flare. Quickly becoming a top destination, some of the most famous food in Chicago include deep-dish pizza, hotdogs, Chicago barbeque, Italian beef sandwiches, and Chicago-style popcorn. Home to many popular restaurants, cafes, and street food vendors, never run out of a new dish to try.
Check out these local favorite restaurants in Chicago, IL:
True Food Kitchen: This health food restaurant offers vegan options, cocktails, and dishes made with nutrient-dense natural ingredients.
Portillo's Hot Dogs: Specializing in hotdogs and Italian beef sandwiches.
XOCO: Dine on Mexican street food including homemade guacamole and carnitas. Make sure to order a margarita with your meal.
LaShuk Street Food: Enjoy baklava, hummus, falafel, and other Middle Eastern classics in a counter-service setting.
Seoul Taco: Mixing Korean and Mexican street food to create unique flavors and delicious dishes. Always a great spot for fusion tacos.
Take part in unique traditions.
Chicago has many traditions that residents love to get involved with. From St. Patrick's Day to New Year's Eve, Chicago sure knows how to celebrate in its way. Drawing in thousands of locals and visitors to the city each year, these annual events and festivals make living in Chicago fun and worth it.
Check out these local favorite traditions and events in Chicago, IL:
St. Patrick's Day in Chicago: The city dyes the Chicago River green and celebrates the holiday through parades and performances.
Chicago Air and Water Show: This air show over Lake Michigan features fighter jets, parachute teams, and formation flyers.
Chicago Blues Festival: Held every June, enjoy three days of performances from professional and local blues musicians.
Bank of America Chicago Marathon: Spanning across 29 Chicago neighborhoods, this marathon in October is one of the six World Marathon Majors.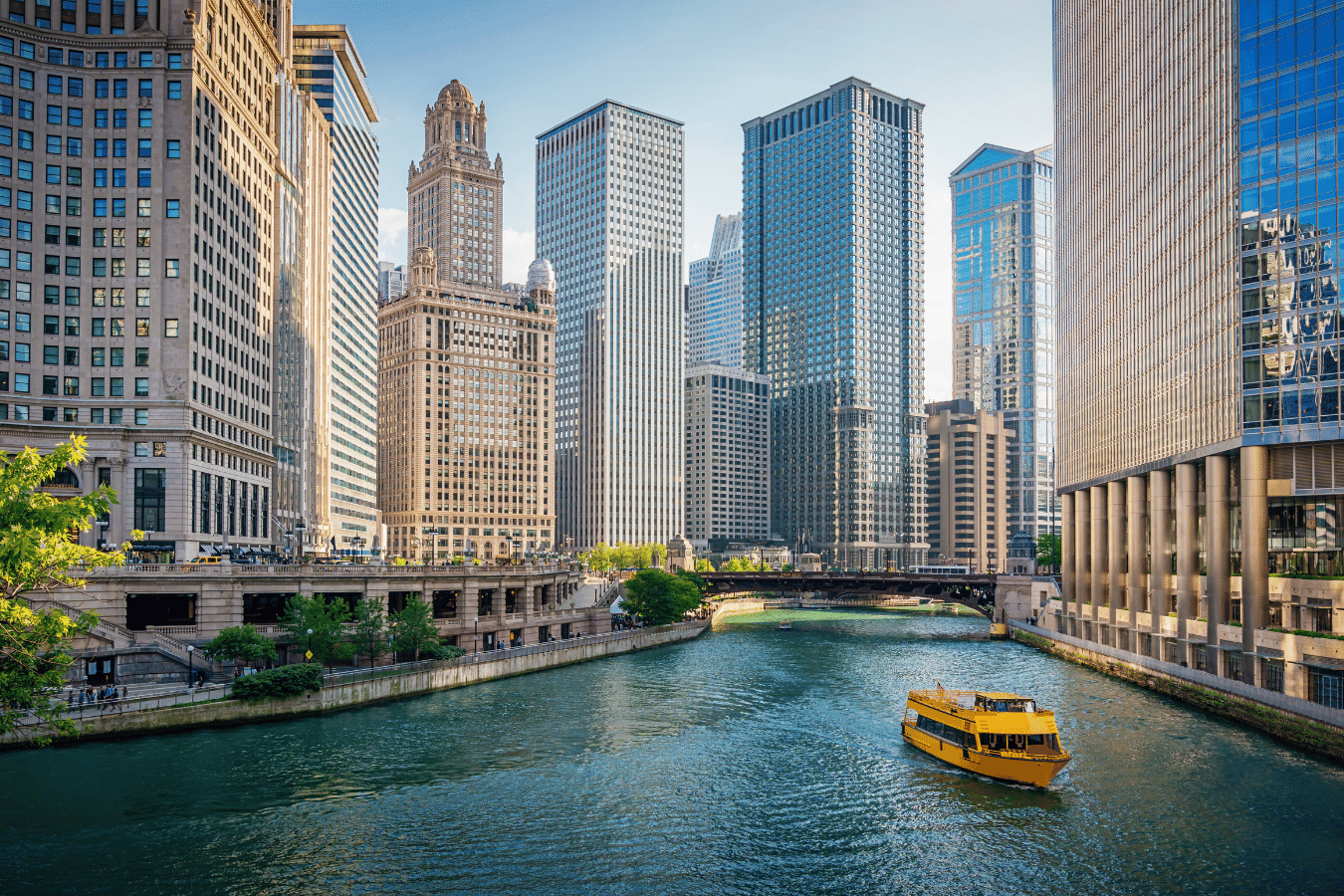 Go to the beach.
Even though Chicago is nowhere near the ocean, Lake Michigan luckily has up to 26 miles of public lakefront that residents use to soak up the sun and partake in watersport activities.
Check out these local favorite beaches in Chicago, IL:
Humboldt Beach Park: A popular spot for swimming, this beach has lifeguards on duty and is great for younger children.
Ohio Street Beach: Facing north of Lake Michigan, this beach provides this perfect views of the city skyline.
North Shore Beach Park: Come to this beach park for a quiet afternoon stroll along the water. This beach is also dog-friendly.
Montrose Beach: Great for swimming, jet-skiing, and beach volleyball. This is a great family-friendly beach.
There is always something to do.
Full of favorite activities and world-class attractions, Chicago has a never-ending amount of things to do all year-round. Whether you are looking for a new date idea or your next new adventure, never be bored when you are living in Chicago.
Check out these local favorite things to do in Chicago, IL:
The Art Institute of Chicago: Founded in 1879, this art museum features over 300,000 works of art.
Field Museum: This natural history museum features interactive exhibits and artifacts.
Shedd Aquarium: The aquarium welcomes over two million visitors yearly to see the 32,000 sea animals.
The Chicago Theatre: Built in 1921, this historic theatre is host to plays, concerts, and comedy shows.
Buckingham Fountain: This landmark is one of the largest fountains in the world.
Moving to Chicago Pros and Cons
Pros:
Diverse neighborhoods.
Great job opportunities.
Strong economy.
Amazing food.
Unique traditions and festivals.
World-class attractions.
Cons:
High cost of living.
Heavy traffic.
High crime rate.
Cold and windy weather.
The Bottom Line
Whether you are looking for a loft apartment Downtown or a single-family home in one of the many suburbs, Chicago has many housing options available for any lifestyle. As an excellent city to move to that is worth living in, Chicago is a vibrant city with friendly residents. Once you decide to buy a home in Chicago, reach out to one of our knowledgeable Realty Specialists to guide you through the home buying process. With the help of our team, find a safe and affordable home in no time. Contact us today!

Find your new home
Search real estate and homes for sale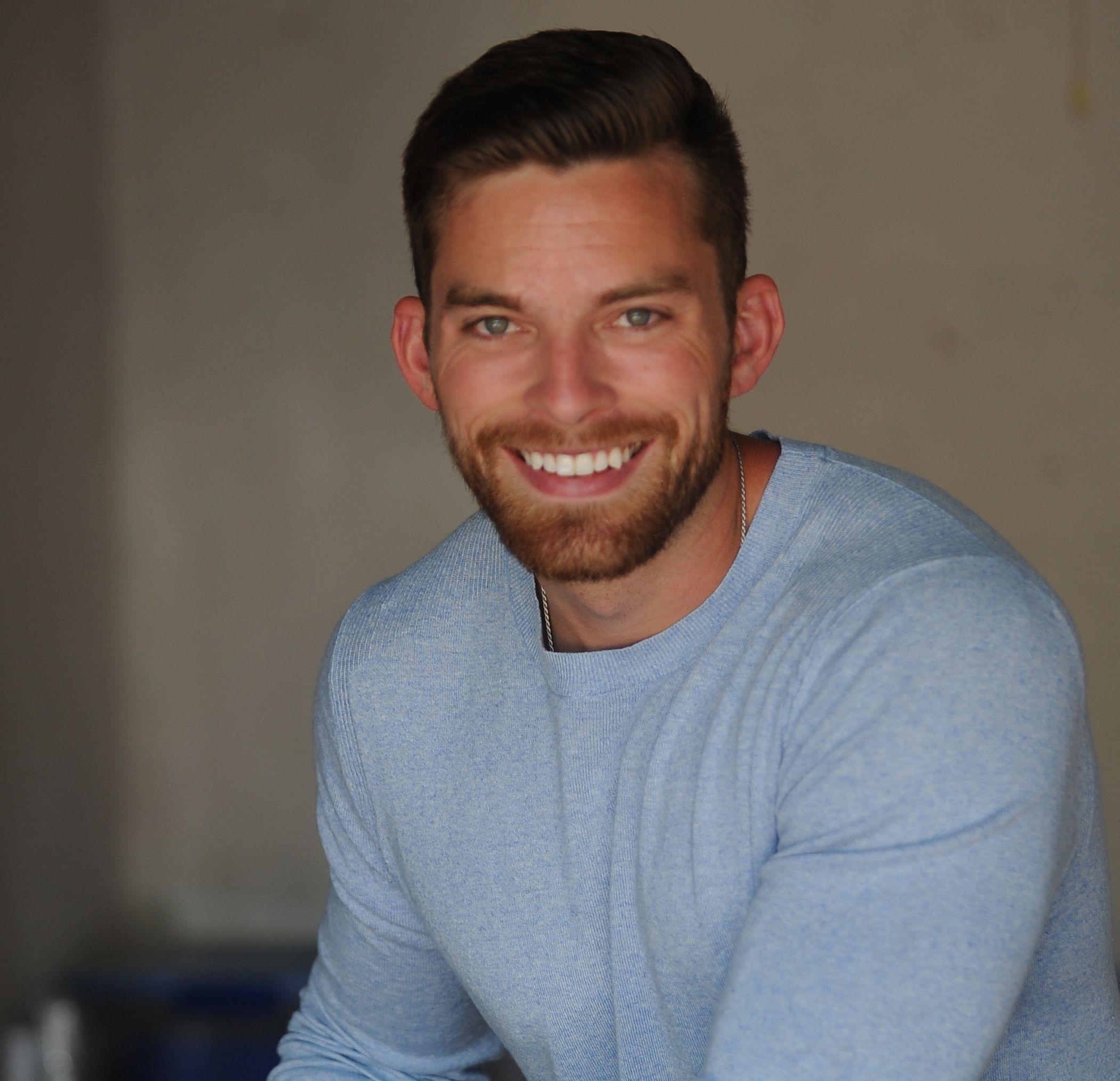 Ryan Fitzgerald
Hi there! My name is Ryan Fitzgerald, and I am a REALTOR®. My goal is to help you learn more about real estate through our Real Estate Blog! Hopefully, you enjoyed the above blog post and it found a way to provide help or value to you. When you're ready to buy or sell a home of your own let us know here. Please feel free to join the conversation by dropping us a comment below.