7 Best Neighborhoods in Chicago, IL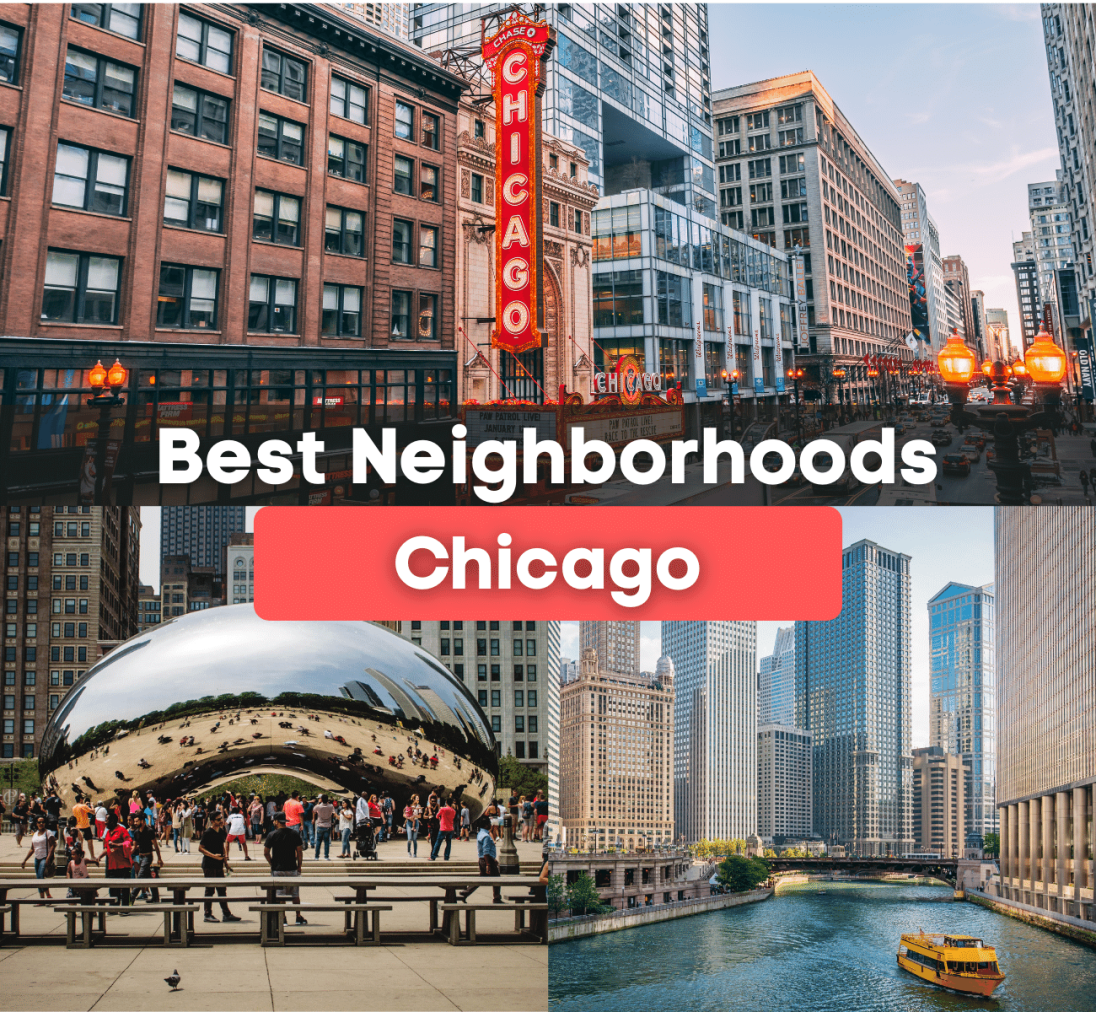 Best Places to Live in Chicago
What are the best places to live in Chicago? Here are Chicago's best neighborhoods!
Do you want to know about some of the best places to live in Chicago, IL? Check out these 7 best neighborhoods in Chicago, as well as some local favorites!
As the city of stunning skyscrapers and deep-dish pizza, Chicago, Illinois is a beautiful place to live on the banks of Lake Michigan. Considered to be the third-largest city in the United States with a population of over 2.7 million people, Chicago is a nice place to live with no shortage of things to do or experience. Full of many safe and prestigious neighborhoods, it is no wonder that Chicago is named one of the best places to live in Illinois.
If you are moving to Illinois and have decided to make Chicago your home, then you are probably wondering what the best areas in Chicago are to live in. Divided into 77 neighborhoods, the city is separated into three distinct sections that are split up by the Chicago River. These sections include the North Side, South Side, and West Side, which all happen to surround the city's Downtown area which is designated as "The Loop."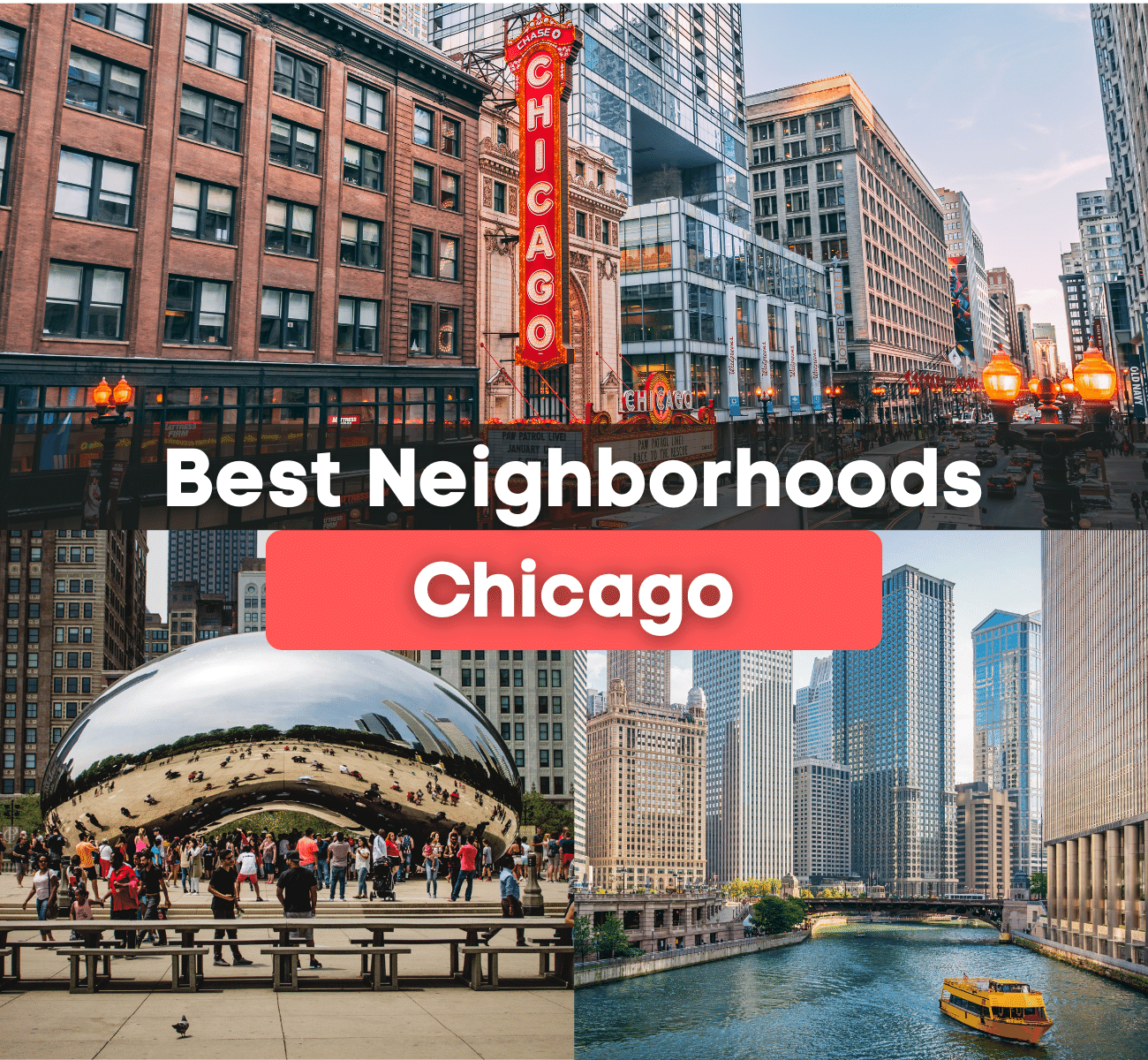 Whether you are looking for a safe neighborhood Downtown or a nice Chicago suburb to live in, finding a neighborhood that best suits your lifestyle can sometimes be one of the most challenging parts of the home buying process. Luckily, with the help of this neighborhood guide, learn about where you should and should not live in Chicago.
Read on to find out more about the 7 Best Neighborhoods in Chicago, IL!
Lincoln Park
If you are moving to Chicago then you should check out the neighborhood of Lincoln Park. Considered to be one of the most wealthiest and expensive communities to live in Chicago, most residents living here are well-to-do young professionals, families, and retirees. Found to the west of Lincoln Park, which is the largest park in Chicago, this community on the north side of Chicago is a good neighborhood that everyone wants to live in.
Not only is this one of the safest neighborhoods in the city, but Lincoln Park has some of the best real estate, shops, restaurants, and amenities in the area. Also home to one of the oldest zoos in the country, pristinely manicured gardens, and stunning views of the city, there is always something to do and see when living in Lincoln Park. Plus, as part of the Chicago Public School System, Lincoln Park has some of the top schools in the city that residents can attend.
Local Favorites:
Lincoln Park Zoo: Known to be one of the oldest zoos in North America, this 35-acre zoo offers free admission and is home to a variety of animals.
Lincoln Park: Larger than Central Park in New York City, this 1,208-acre park stretches for seven miles and welcomes over 20 million visitors each year.
Lincoln Park Conservatory: This conservatory and botanical garden are one of the oldest public gardens in Chicago. Featuring works of art, exotic plants, and rare orchids.
Chicago History Museum: As part of the Chicago Historical Society, this museum features interactive exhibits and displays to learn more about the city's history.
Peggy Notebaert Nature Museum: This natural history museum has been open since 1999 and is most famous for its live butterfly house. This is a great family-friendly attraction.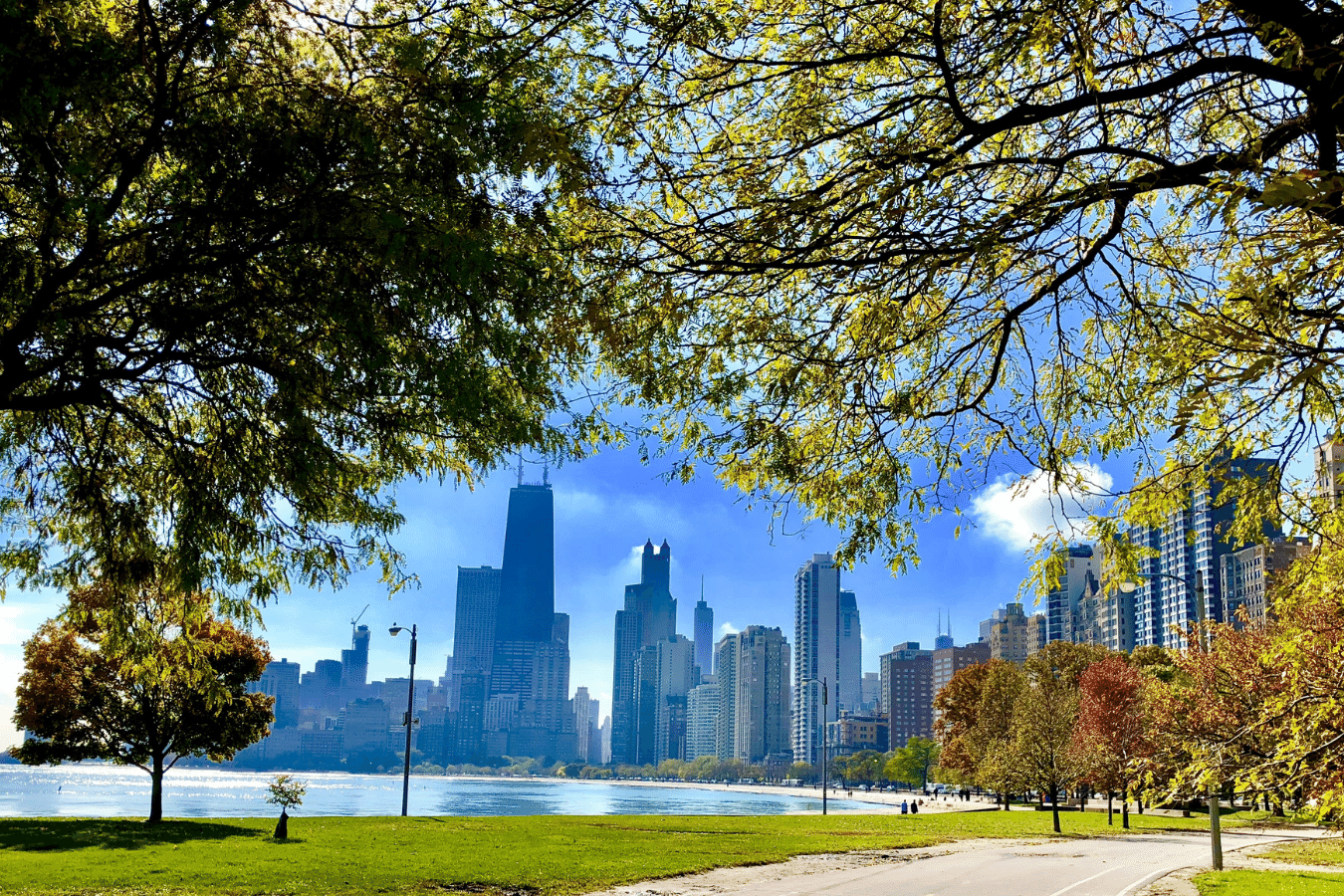 West Loop
The neighborhood of West Loop is an edgy and trendy part of town that is a popular place to work and live. Once a manufacturing and industrial zone, this hip neighborhood has since turned into a hotspot for dining, nightlife, and entertainment. Full of luxury apartments, urban lofts, and high-quality single-family homes, West Loop is considered to be one of the most expensive neighborhoods for rental properties.
Attracting new young professionals and families to the area, residents can be found attending eclectic art galleries, dining at global eateries, shopping at upscale boutiques, and dancing at live music venues. Now also home to multiple corporate headquarters, major companies such as Google, McDonald's, Vivid Seats, and Peapod are just some of the many businesses that can be found in West Loop. In our opinion - West Loop is one of the best places to live in Chicago.
Local Favorites:
WNDR Museum: This interactive and immersive museum is a cool place to bring the family.
National Hellenic Museum: As the second oldest American museum that is dedicated to learning about Greek culture, locals and visitors can admire unique and informative exhibits dedicated to Greek history.
Union Park: This 13.46-acre park is located on the West Side of Chicago and has multiple large green spaces, tennis courts, basketball courts, baseball fields, a swimming pool, and playgrounds.
Chicago Pedway: This network of underground tunnels connects shops, restaurants, hotels, and parks together. Running for more than 40 blocks, this pedway is a popular way that residents choose to get around.
Bartelme Mary Park: Featuring some of the best views in the city, this is a great place for families to gather on the playground.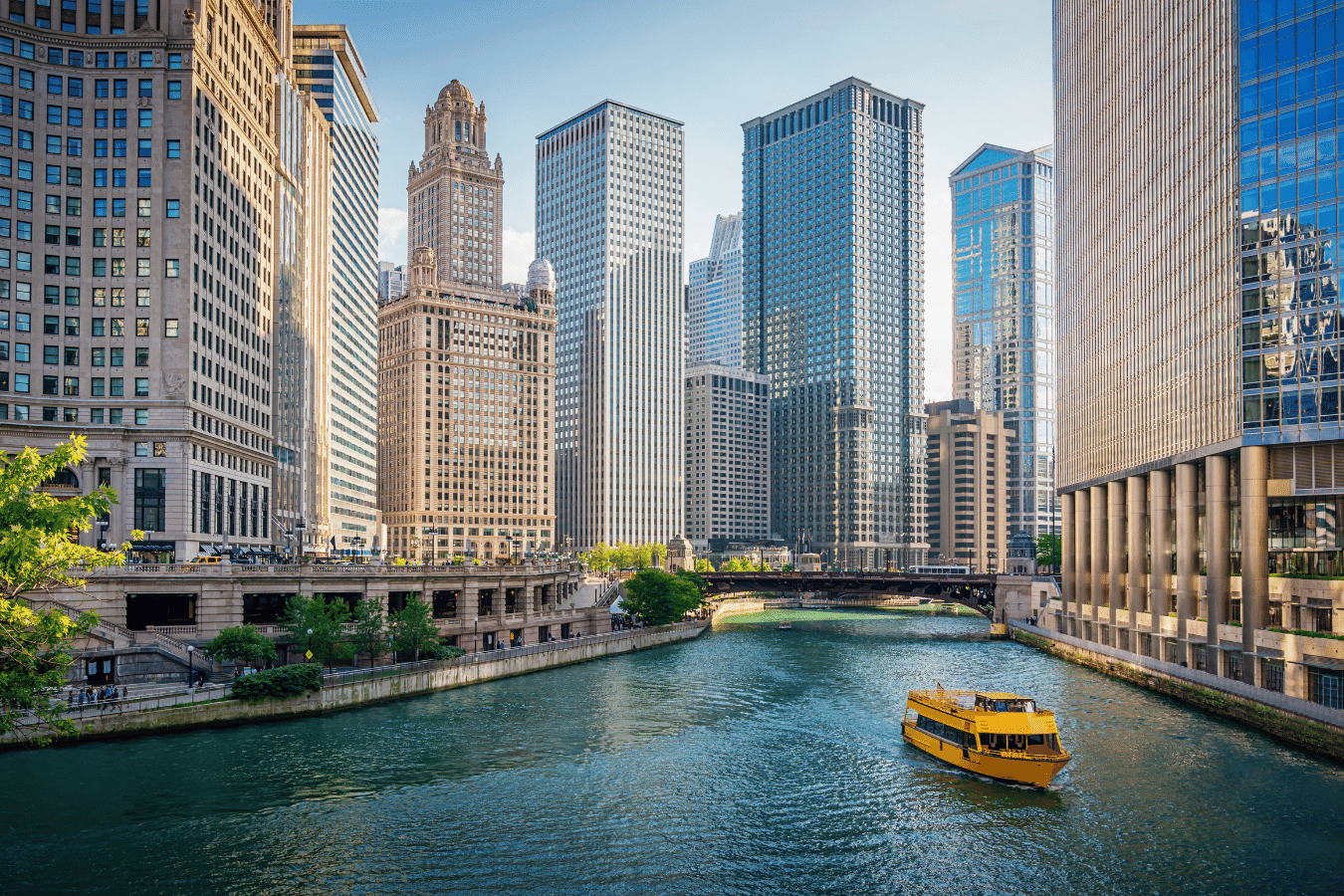 River North
Once a former warehouse district, the neighborhood of River North is one of the most lively neighborhoods in Chicago and is located near the North Side. Best known as the go-to district for art, design, and amazing historical architecture, residents will always have something trendy to do and see. Considered a hot spot for singles, this neighborhood is also home to some of the best art galleries, restaurants, bars, nightlife, and entertainment venues in the city.
Plus, with prime access to public transportation, residents will be able to easily get around town and travel to and from the Downtown Loop neighborhood which is just across the Chicago River. While this may not be the safest neighborhood at night in Chicago, the many luxurious shops, hip nightclubs, and chic cocktail bars are what make River North one of the most desirable places to live in Chicago.
Local Favorites:
The Chicago Riverwalk: This public space is located on the south bank of the Chicago River and features amazing city views, fishing piers, and an easy way to travel around the city. This is a cool place to run or walk the dog.
The Merchandise Mart: This commercial building in Downtown Chicago features over four million square feet of retail space and houses some of the world's top businesses.
Beatrix: Located in an Aloft hotel, this American restaurant serves as both a wine and cocktail bar as well as a cafe and bakery.
Moe's Cantina River North: Dine on northern Mexican dishes in a warehouse setting. The black bean tacos and nachos are great vegan options.
The Hampton Social: This beach-themed restaurant is the perfect place to hang out while enjoying seafood favorites and craft cocktails.
Wicker Park
Found west of the Kennedy Expressway, the neighborhood of Wicker Park is one of the most eclectic and historic neighborhoods in Chicago. Listed on the National Register of Historic Places, this Chicago Landmark District features beautiful historic single-family homes and various historical shops and sites. Home to a total of about 26,000 residents, Wicker Park is a growing community that is attracting young professionals and families to the area.
With a median household income that is way above the national average, Wicker Park is considered a rich neighborhood that is wealthier than others in the city. As one of the city's hottest and most desirable neighborhoods, living in Wicker Park comes with the advantage of being surrounded by some of the best restaurants, bars, shops, and attractions that are in Chicago.
Local Favorites:
The Delta: Specializing in tamales and delicious drinks, this fun cocktail bar has awesome music and great service.
Kennedy Rooftop Bar: Located on the seventh floor of the Hyatt Place Hotel, this rooftop bar has picturesque views of the city skyline, fire pits, and lounge chairs.
Piece Brewery: This brewpub is the best place in town to get New-Haven pizza and local craft beer. Bring a group of friends with you to enjoy IPAs and lagers.
Cebu: Dine on top-notch Filipino food in this family-friendly restaurant. Some popular dishes include halo-halo and longanis buns.
Paulie Gee's Wicker Park: This fan-favorite pizza shop specializes in New York-style pies and sandwiches.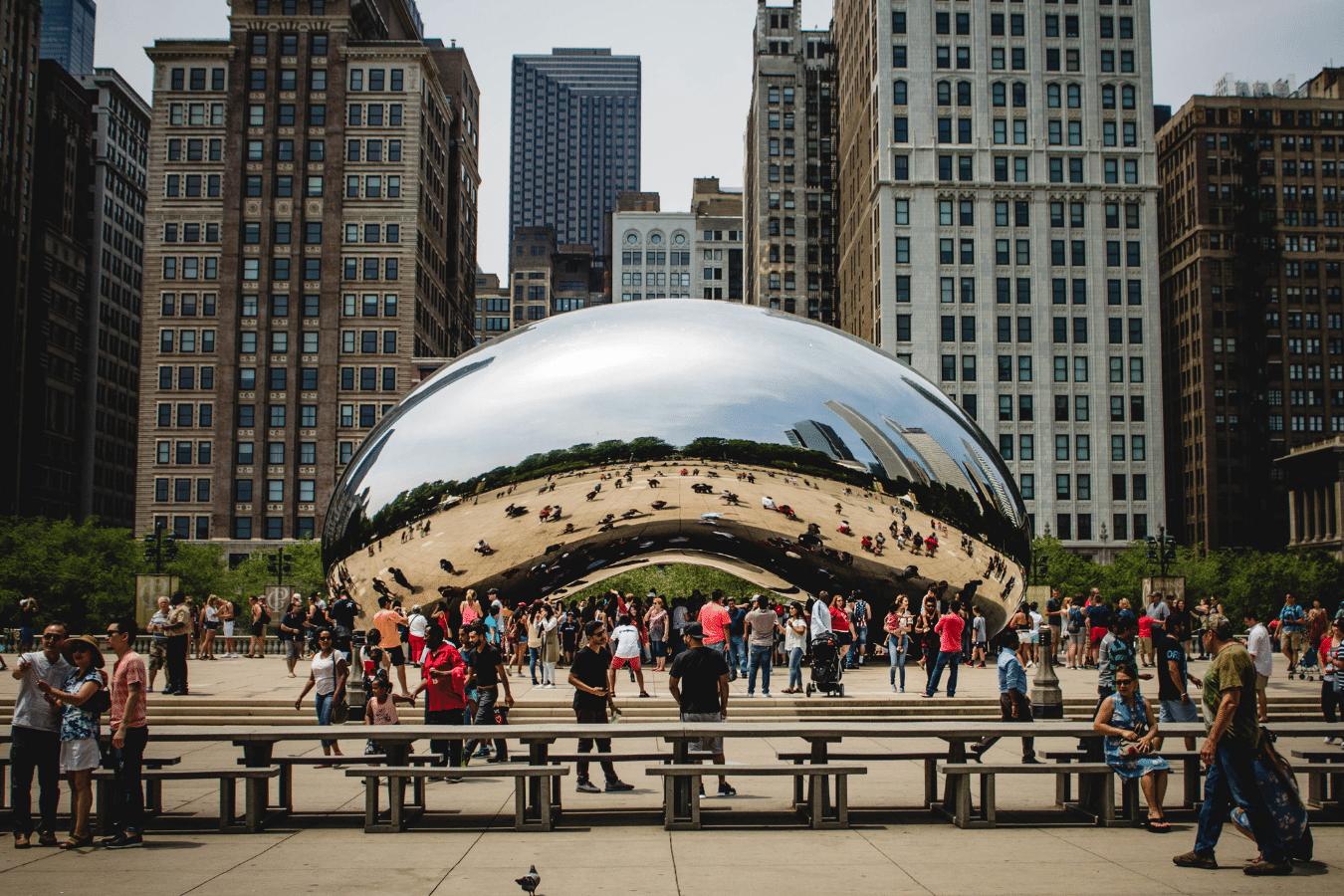 Lake View
Found on the North Side of Chicago, the neighborhood of Lake View is one of the 77 communities in the city and is considered to be a good place to live. With a population of over 92,000 people, this populous community is the perfect mix of big city living and small-town charm. Offering its residents a unique mixture of reasonably priced housing, have your choice of renovated single-family homes and chic apartment complexes. A popular spot for young professionals, Lake View is only a short commute to businesses in the city. Known for its bustling art scene and diverse culture, there is no shortage of live music venues, art galleries, museums, festivals, and comedy clubs.
Local Favorites:
Wrigley Field: This historic baseball field is the home of the Chicago Cubs.
Gallagher Way: This public park features an ice skating rink in the wintertime and a large tv screen to watch the Chicago Cubs games.
Lakeview East Festival of the Arts: Featuring talented local artists and musicians, this art festival brings the community together.
Gill (Jospeh) Park: Offering both indoor and outdoor recreation activities, this park is an awesome spot to bring the family. There is even an indoor swimming pool.
Bill Jarvis Migratory Bird Sanctuary: This small bird sanctuary is located near Lake Michigan and is a peaceful place to spend time in nature.
Logan Square
The neighborhood of Logan Square is a unique community that is recognized for its large population of artists and musicians. Located in a safe section of Chicago, Logan Square is a diverse neighborhood that welcomes residents of all cultures and backgrounds. Best known for its stately historic mansions, beautiful parks, and wide boulevards, this neighborhood is a great place to raise a family. Considered to be a go-to spot for residents who are looking for the next new adventure, never run out of things to do when living in this vibrant neighborhood.
Local Favorites:
Palmer Square Park: This seven-acre green space and park feature a playground and track that circles the park. This is one of the most popular parks in Chicago.
The Chicago Diner, Logan Square: Offering a great selection of vegetarian and vegan dishes.
Lula Cafe: Enjoy incredible food and friendly service. Make sure to come here for Sunday brunch.
The Whale: This New American restaurant is a popular spot for brunch. The chicken and waffles and lobster tacos are a must-try!
Longman and Eagle: Dine on farm-to-table dishes in a cool modern setting.
Hyde Park
A very safe place to live, the neighborhood of Hyde Park is a culturally diverse area in Chicago that is home to the University of Chicago campus. Also known as the home of former President Barack Obama, Hyde Park is located on the shore of Lake Michigan and is recognized for its above-average high quality of life. With a population of over 27,000 residents, this middle-class neighborhood is one of the nicest communities in South Side Chicago. As an architecturally rich neighborhood, have your choice of single-family homes and apartment complexes when living in Hyde Park.
Local Favorites:
Museum of Science and Industry: This is the largest science museum in the country.
Frank Lloyd Wright's Robie House: Recognized as a National Historic Landmark, this house was designed by famous architect Frank Lloyd Wright.
University of Chicago: Known as one of the top research universities in the world. The main campus is located in Hyde Park.
Rockefeller Memorial Chapel: This gothic revival chapel is located on the University of Chicago campus.
Jackson Bark-Dog Park: This public dog park is the largest enclosed dog park in Chicago.
Best Neighborhoods in Chicago, IL - The Bottom Line
No matter where you decide to live, there is a place for you and your family in Chicago. Whether you are looking for an affordable single-family home or a loft-style apartment near the center of the city, Chicago has plenty of safe areas and prestigious neighborhoods to call home. Once you have decided on a property type and budget, make sure to reach out to our team of friendly and knowledgeable Realty Specialists to help you find the perfect neighborhood in Chicago. Contact us today!

Find your new home
Search real estate and homes for sale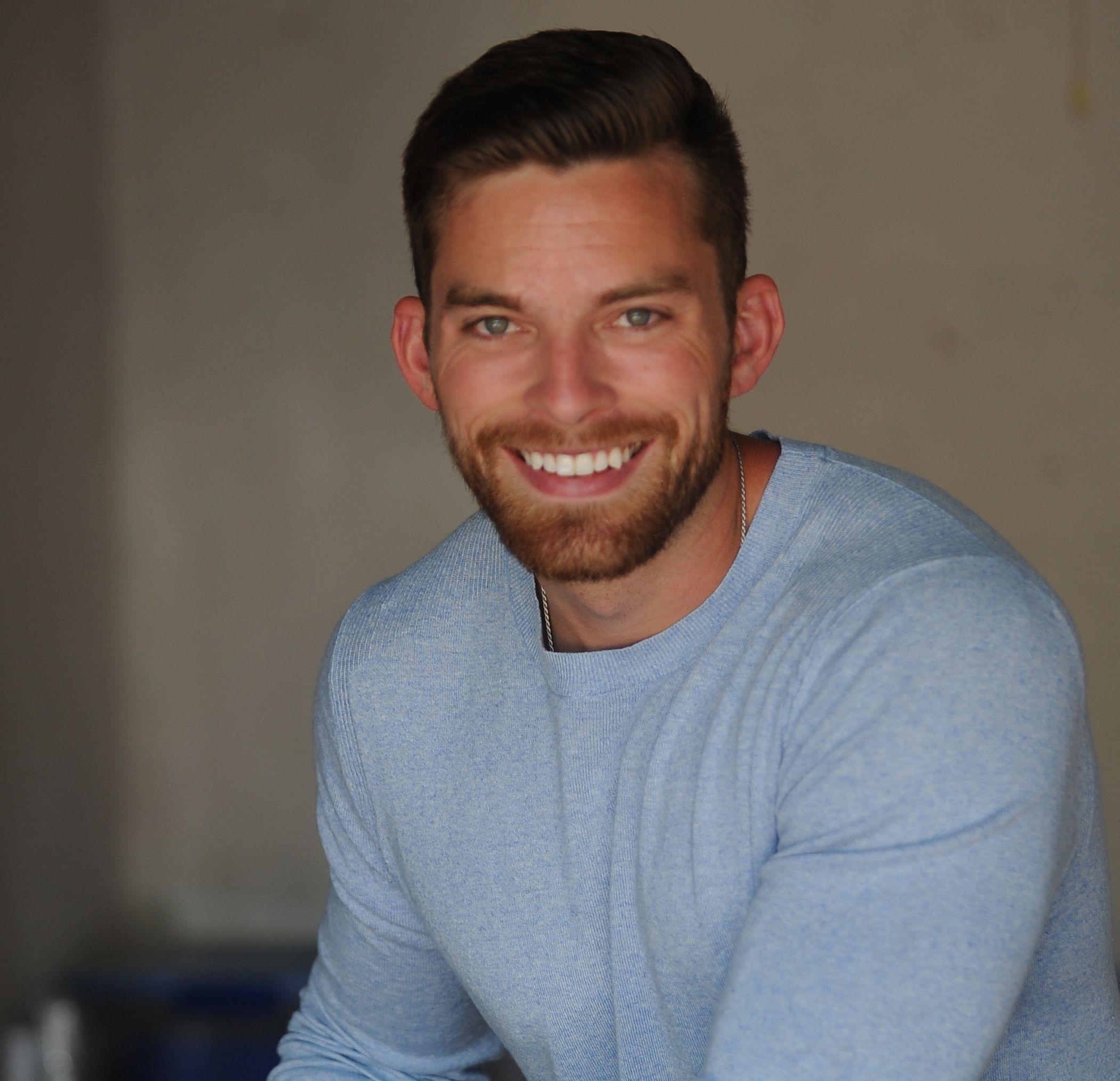 Ryan Fitzgerald
Hi there! My name is Ryan Fitzgerald, and I am a REALTOR®. My goal is to help you learn more about real estate through our Real Estate Blog! Hopefully, you enjoyed the above blog post and it found a way to provide help or value to you. When you're ready to buy or sell a home of your own let us know here. Please feel free to join the conversation by dropping us a comment below.