11 Things to Know BEFORE Moving to Illinois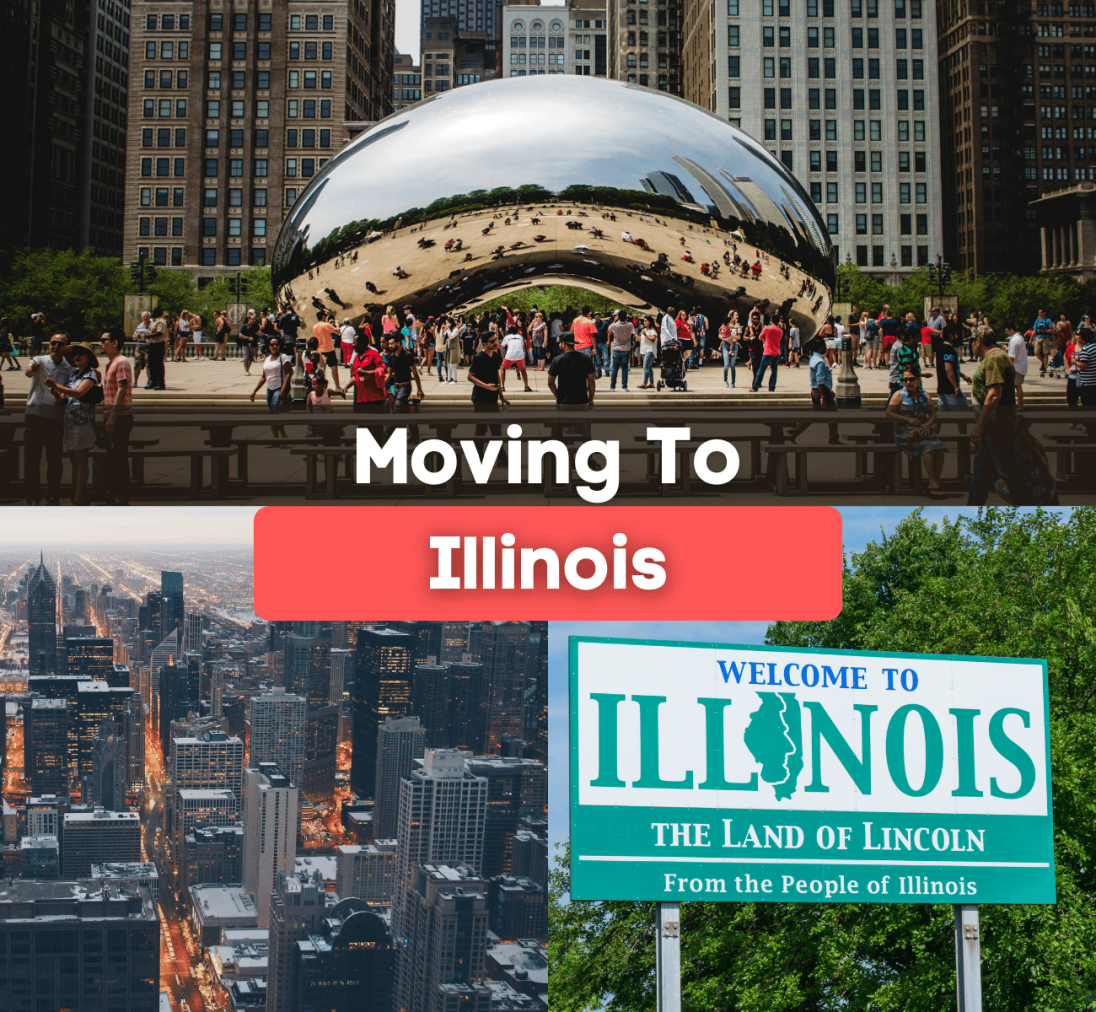 Living in Illinois
Are you moving to Illinois? Here is what it's like living in the state of Illinois!
The charming state of Illinois is found in the midwestern United States and is one of the eight states in the country that are located in the Great Lakes region of North America. Bordering Indiana and the Mississippi River, Illinois is most famous for its prosperous industries and rich historical background. Often nicknamed "The Prairie State," the Illinois landscape is made up of miles of farmland, lush forests, and beautiful rolling hills that make for a unique place to call home.
Not only is Illinois a good state to live in, but it has actually been ranked as the 21st best place to live in the country. With a population of over 12.67 million people, Illinois is attracting thousands of young professionals, families, and retirees to the area every year. Home to the city of Chicago, which is one of the largest cities in the nation, Illinois is prized for its abundance of economic opportunities and high quality of life.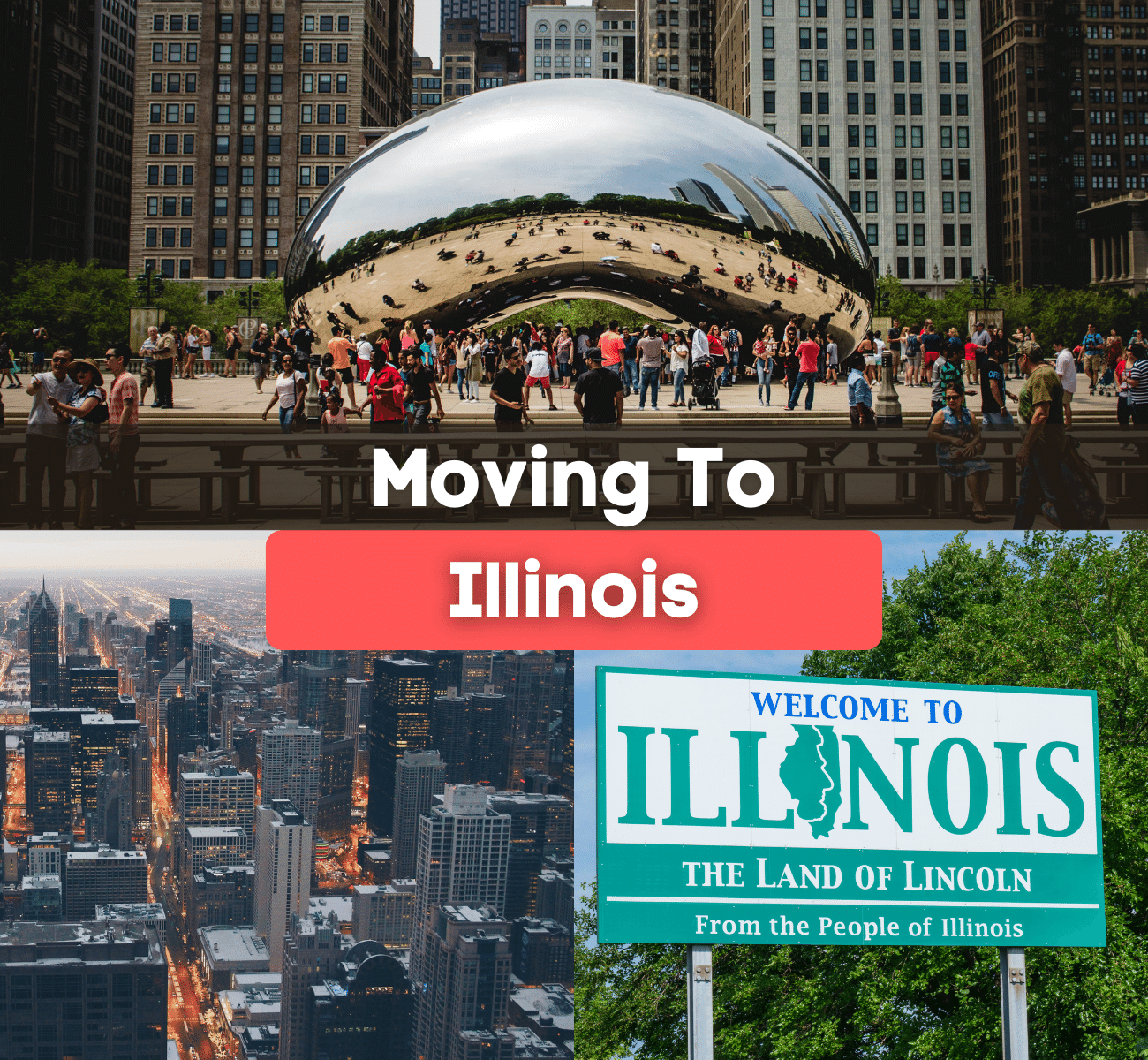 If you are thinking about relocating to Illinois then there are some things that need to be considered beforehand. Even though moving to a new place can be stressful, knowing about the ins and outs of your new potential city can make a big difference. Luckily, with the help of this moving guide, learn about the pros and cons of living in Illinois before packing up all of your belongings. We also put together a list of the 5 of the best places to live in Illinois!
With that being said, read on to learn more about the 11 Things to Know BEFORE Moving to Illinois!
President Lincoln loved it here.
Often referred to as "the land of Lincoln," former President Abraham Lincoln spent many years living in Illinois. Even though Lincoln was born in Kentucky, most people associate him with Illinois since this is the state where he began his political career. Lincoln was also living in Illinois when he first became the 16th President of the United States in the year 1861. Since the state takes pride in its link to this inspiring historical figure, there are many historical sites and museums in Illinois that are dedicated to President Abraham Lincoln.
Make sure to visit these historical sites in Illinois:
Lincoln Home: This home is where Lincoln lived from 1844 to 1861 before he became president.
Abraham Lincoln Presidential Library and Museum: This is one of the most visited presidential libraries in the country.
Lincoln Monument Association: Visit the final resting place of Abraham Lincoln and his family at Oak Ridge Cemetary located in Springfield, Illinois.
Lincoln's New Salem: This Historical Site is the reconstruction of the former village where Abraham Lincoln lived between 1831 to 1837.
Lincoln Depot: Visit the site where Abraham Lincoln delivered his Farewell Address to Springfield, Illinois when he first became president as he boarded the train for Washington, D.C.
Low cost of living in Illinois.
With a cost of living that is lower than the national average, living in Illinois is affordable depending on what city you decide to call home. Overall, moving to Illinois is 1.9% less expensive than moving to Florida, and is 8.7% more expensive than moving to Texas. With a typical renter spending an average of almost $1,000 a month on housing, a single adult needs to be making an average annual income of at least $30,000 after taxes in order to live comfortably.
Top earners in the state normally make an average annual income of around $80,000. Groceries, food, transportation, housing, and healthcare costs are all below average. Since the most expensive city in Illinois is Chicago, residents will find that the cost of living and home prices are cheaper the further away from Chicago and its suburbs. On the downside, watch out for scary high taxes. Illinois is known to have the second-highest property tax rate in the United States.
Competitive real estate market.
Since most of the state is affordable, besides the city of Chicago and the high property taxes, the housing market is strong and booming. In fact, Illinois is currently in a seller's market which means that there are more buyers that want a home than there are homes available to buy. The average home in Illinois only stays on the market for an average of 25 days. Not only does this drive housing prices up, but the real estate market has become extremely competitive. Home sales have been up by 9.6% compared to last year and the housing market has bounced back significantly since the onslaught of the COVID-19 Pandemic.
As of November 2021, home prices are expected to drop over the next few months. This is why it is important to work with our team of reliable Realty Specialists to help you find a home that you love in a safe and affordable area.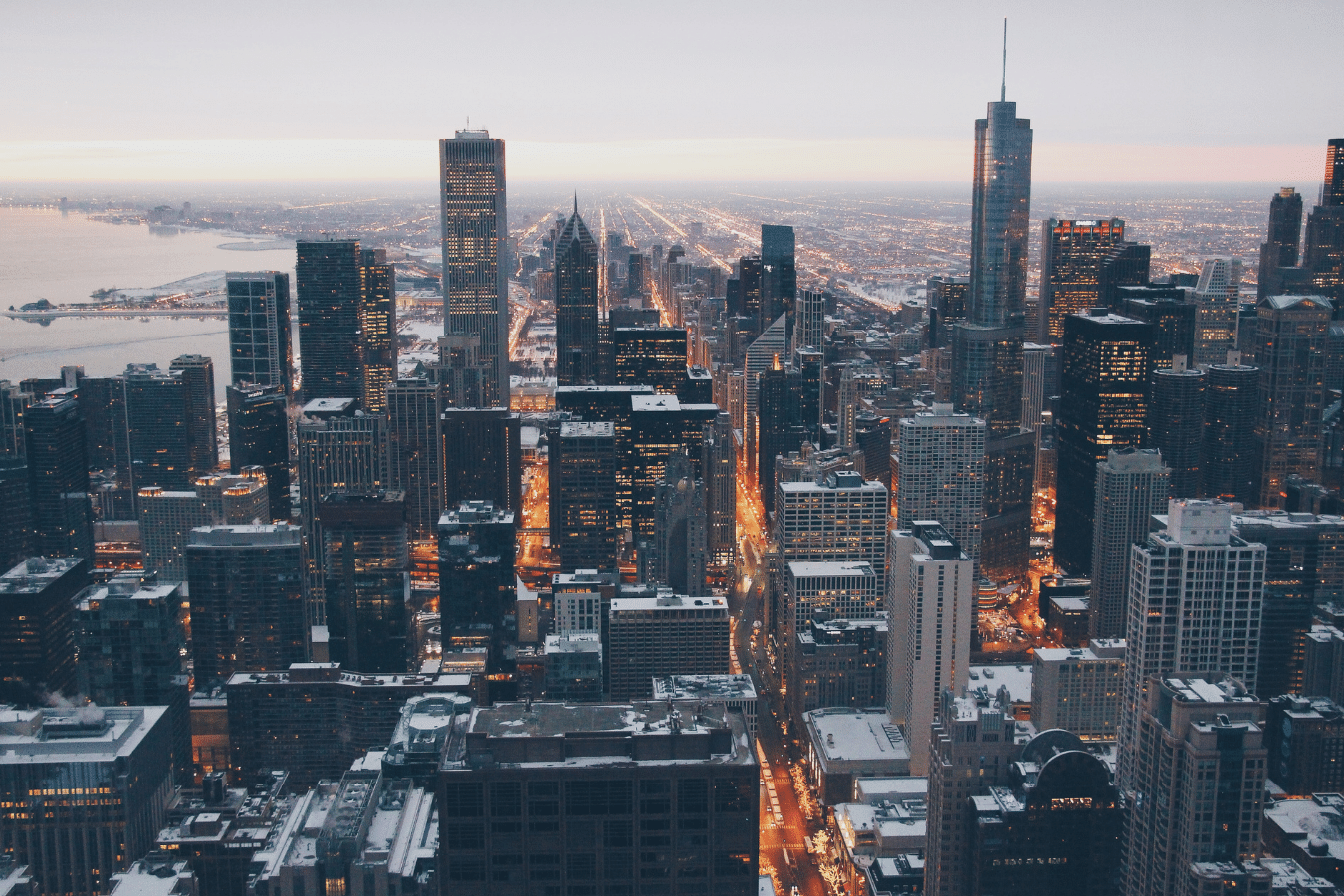 High-quality education.
If you are moving with school-aged children, then you will be happy to learn that Illinois statewide values the importance of a high-quality education both inside and outside of the classroom. The public school system in Illinois ranks in the top third in the nation for quality education from Kindergarten through 12th grade. For those searching for higher education opportunities, there is no shortage of top-rated colleges and universities in the state to choose from as well. Home to a total of 125 higher education institutions and 48 community colleges, there are plenty of new opportunities and programs available to start your career.
Some of the top colleges and universities in Illinois include:
Northwestern University: Located in Evanston, this private non-profit four-year university offers dozens of programs and degrees.
The University of Illinois at Urbana-Champaign: Found in the city of Champaign, this university was ranked number one for having the best master's degree in human resources.
The University of Chicago: Ranked as one of the most esteemed universities in the world, this university has over 16,500 students enrolled.
Illinois State University: Founded in 1857, this is the oldest public university in all of Illinois.
Strong economy.
Did you know that Illinois has the fifth largest GDP in the country? As one of the most diversified and strong economies in the United States, Illinois has amazing job opportunities in many different fields. As a hub of almost 36 Fortune 500 companies that are located primarily in Chicago and Aurora, Illinois has become an important center for trade and commerce. The most popular industries in the state include machinery, food processing, electronics, engineering, transportation, and publishing. Plus, with a minimum wage of $15 per hour, which is one of the highest in the country, finding a high-paying job while living in Illinois is easy to come by.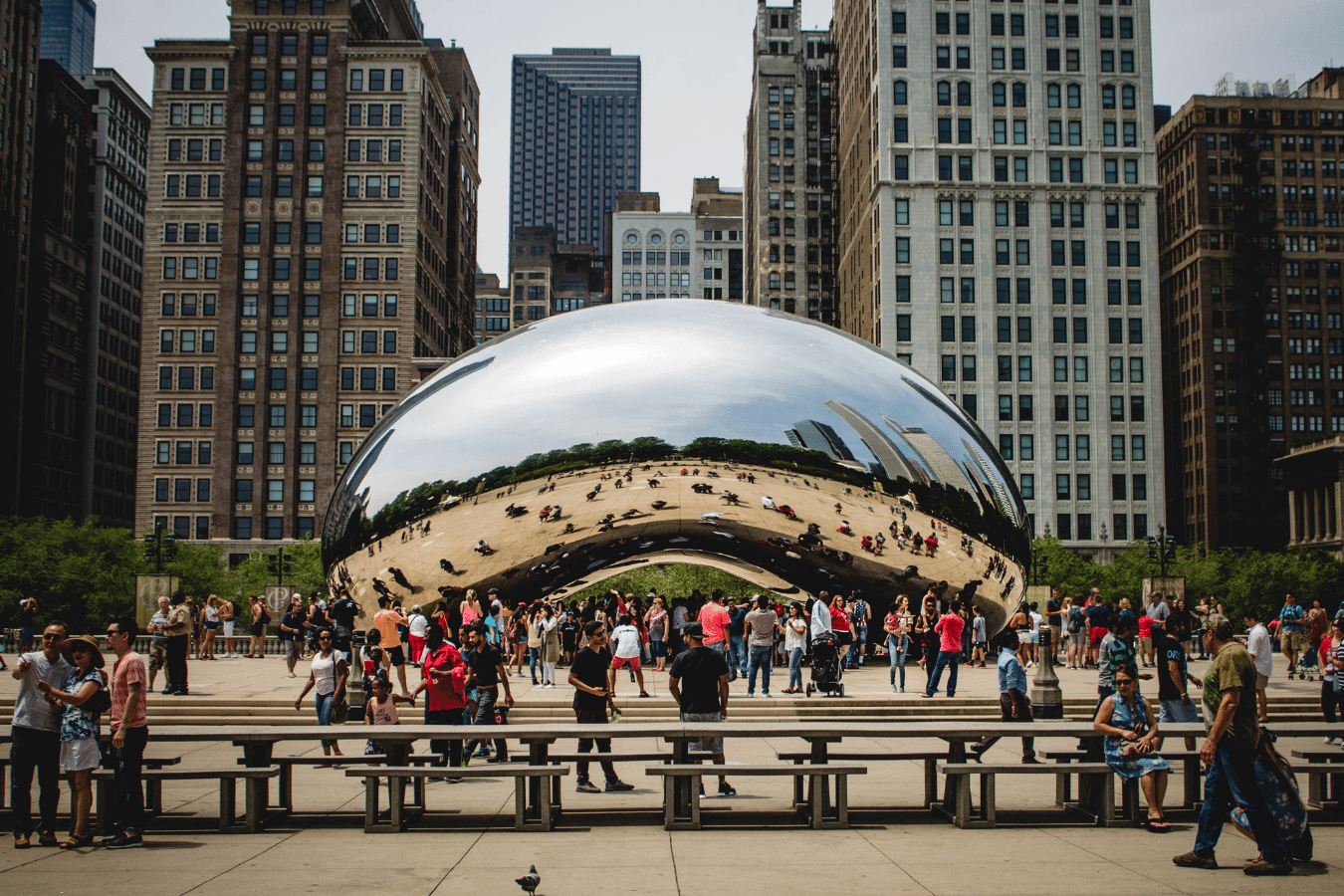 Sports are everywhere.
One of the best things to do in Illinois is to attend a sporting event. Known to be the perfect place to live for sports fanatics, Illinois is home to professional, recreational, and college sports teams that all residents love to cheer for. Whether you like baseball, hockey, football, basketball, or soccer, there are plenty of teams and leagues to check out all throughout the state. The Chicago Blackhawks, The Chicago Cubs, The Chicago Bulls, and The Chicago Bears are just some of the professional teams to root for.
The food is amazing.
Even though Chicago is classified as one of the best food capitals in the United States, Illinois as a whole is regarded as a popular food destination for its variety of cuisines and dishes that are inspired by international flavors. Some of the most famous foods in Illinois are hotdogs, deep-dish pizzas, pierogies, gyros, poutine, and Italian beef sandwiches. With hundreds of top restaurants, cozy cafes, and eccentric pubs to dine at, there is always something new to try.
Check out these local favorite restaurants in Illinois that need to be added to your bucket list:
17th Street Barbeque: Enjoy pulled pork, brisket, macaroni and cheese, and other amazing sides.
Bien Trucha: Considered to be one of the best Mexican restaurants in Geneva, Illinois.
Kuma's Corner: Enjoy gourmet burgers and craft beer.
Montarra Grill: Dine in style at this New American restaurant.
Pequods Pizza: Get your fix of classic Chicago deep-dish pizza.
There are plenty of things to do.
Whether you like to explore the great outdoors, want to learn about local history and art at a museum, or are on the hunt for an exciting new family-friendly adventure, there are tons of activities to participate in and things to do while living in Illinois.
Check out these top sights in Illinois:
The Art Institute of Chicago: Home to one of the world's largest art museum libraries.
Field Museum: This natural history museum in Chicago is renowned for its educational programs and interesting artifacts.
Millennium Park: This free public park and landmark in Chicago feature the infamous Cloud Gate which is a unique bean-shaped sculpture.
Lincoln Park Zoo: As one of the oldest zoos in all of North America, this zoo features interactive exhibits and free admission.
Navy Pier: This 3,300-foot-long pier in Chicago welcomes up to two million visitors each year and features many shops and restaurants.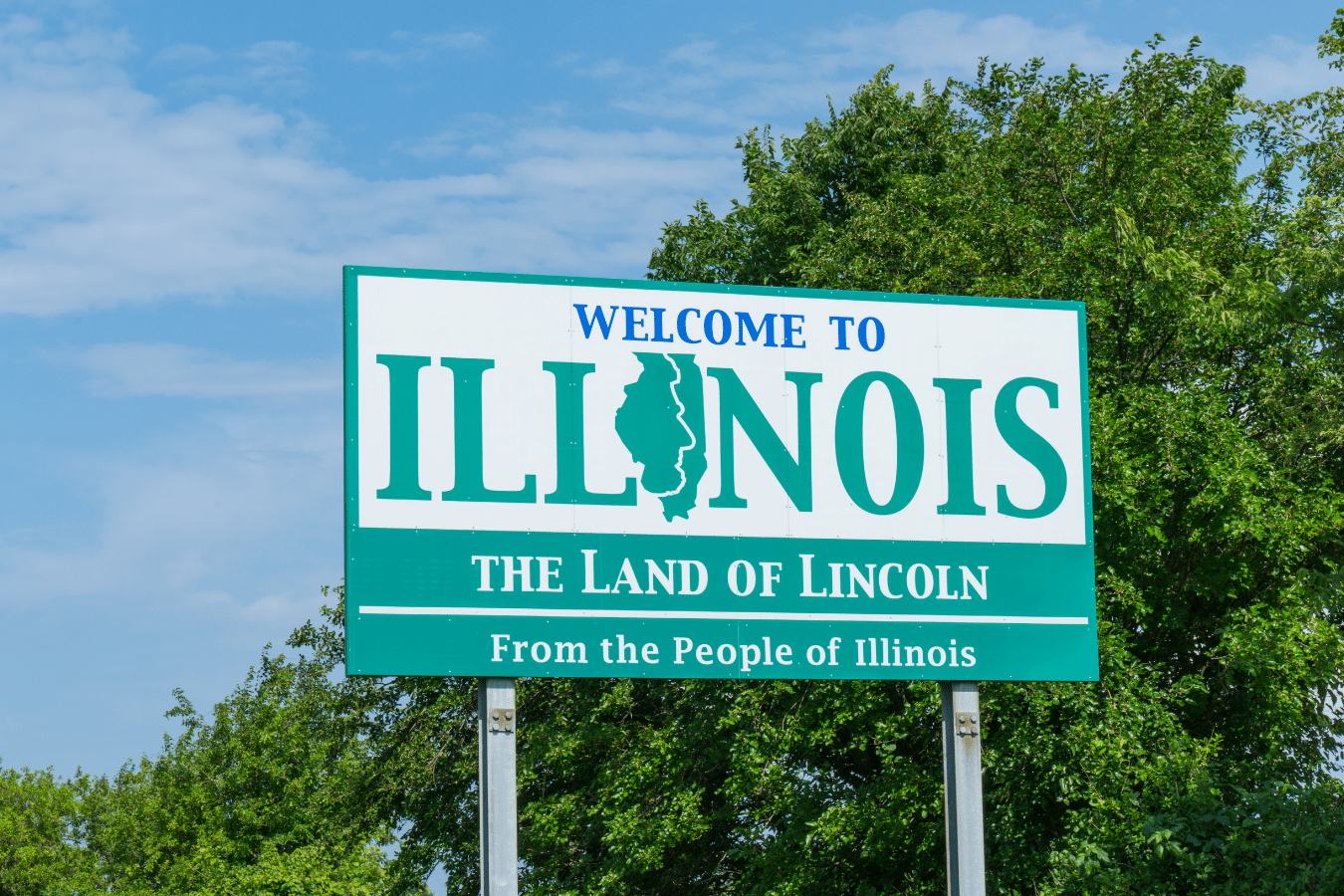 Beware of crime.
Even though Illinois has many pros, the crime rate in the state is, unfortunately, something to pay attention to. With a crime rate that is higher than the national average, the number of violent crimes in Illinois has increased by 4% over the last year. This means that the crime rate in Illinois is 4.1 per every 1,000 residents. While only 16% of crimes that are reported are violent, 23% of reported crimes are related to property crime and robbery.
The crimes that happen most frequently in Illinois are aggravated assault and rape. While the crime rate may be high, much like other large cities, there are still many cities and neighborhoods in Illinois that are known to be safer than others. If you are living alone, make sure to check out the Living Alone: Home Safety Checklist for tips and tricks related to home safety.
The weather is unpredictable.
Known to have a humid continental climate, much of Illinois experiences hot and humid summers alongside cold winters. While the weather during the year is considered to be enjoyable more often than not, the winter months can be extremely harsh and unpredictable. With temperatures that can dip below two degrees Fahrenheit, ice and snow storms can appear out of nowhere and offer no escape for its residents. On average, Illinois can receive up to 22 inches of snow per year. Illinois is also prone to other natural disasters and is extremely vulnerable to severe thunderstorms, flooding, and tornados.
Traffic is heavy.
With its large, growing population, and flourishing industries, Illinois is home to busy cities that are notorious for their congested streets and rush hour traffic. In fact, Chicago is ranked as the third most congested city in the United States. While the traffic that residents experience while living in Los Angeles or living in New York City is definitely worse than in Chicago, driving around town can sometimes be a nightmare, especially during peak driving times. Parking can also be hard to come by in large cities. With that being said, it might be a good idea to factor in commuting time to and from work before buying a home.
Moving to Illinois
Pros:
Many employment opportunities.
Strong housing market.
Affordable cost of living.
Amazing food.
There is always something to do.
Rich historical background.
Top-rated public schools and higher education institutions.
Cons:
High crime rate.
Heavy traffic.
Cold and unpredictable weather.
Competitive housing and the job market.
The Bottom Line on Relocating to Illinois
Whether you are considering a move to Illinois for a new job or simply want to experience a change in scenery, Illinois is a good state to move to for all ages and cultural backgrounds. When moving to Illinois, make sure to get your Illinois driver's license, register your car, and update any insurance policies and important information. If you decide to buy a home in Illinois, reach out to our team of amazing Realtors to help you find your dream home in the city of your choosing. Contact us today!

Find your new home
Search real estate and homes for sale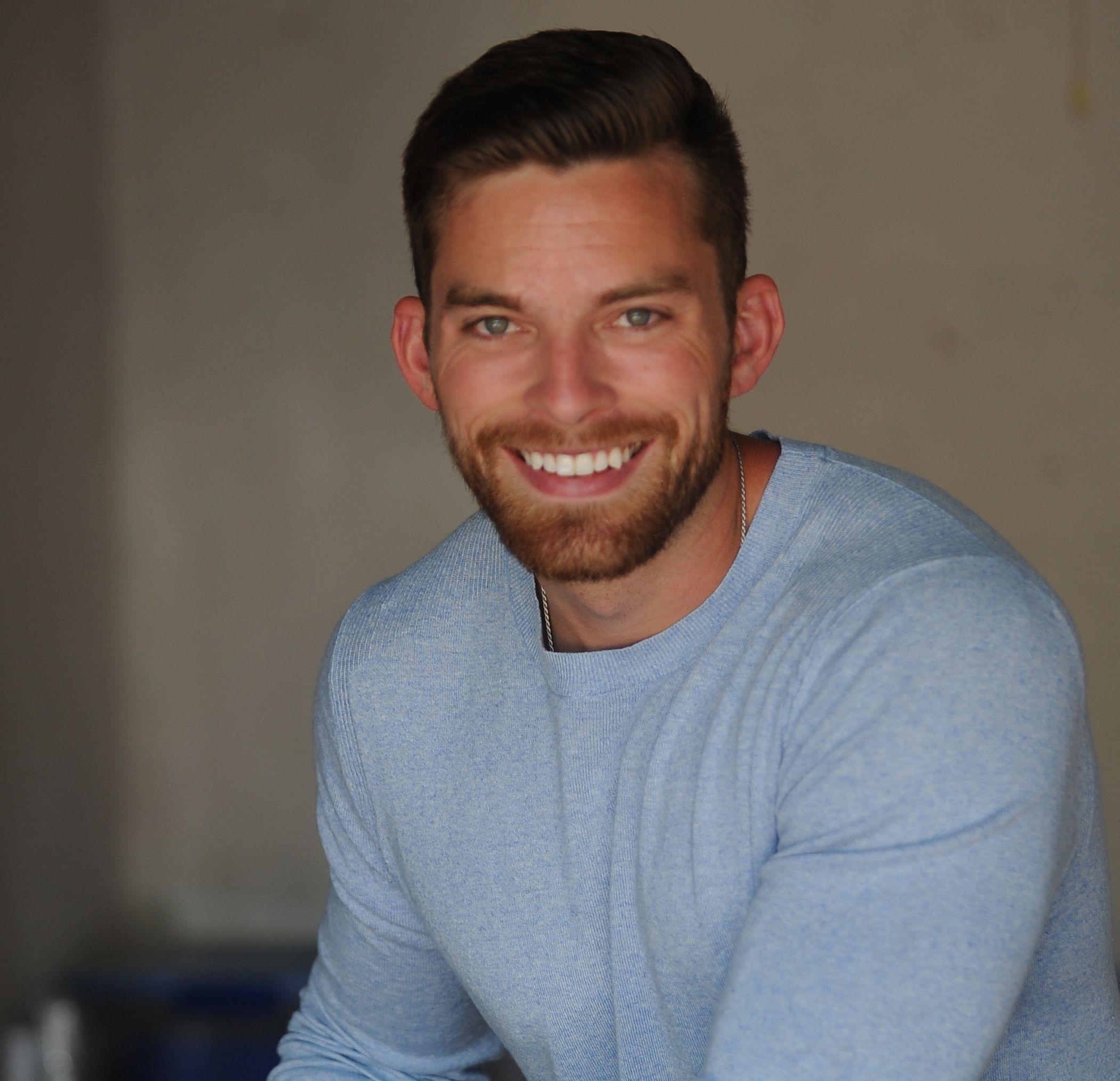 Ryan Fitzgerald
Hi there! My name is Ryan Fitzgerald, and I am a REALTOR®. My goal is to help you learn more about real estate through our Real Estate Blog! Hopefully, you enjoyed the above blog post and it found a way to provide help or value to you. When you're ready to buy or sell a home of your own let us know here. Please feel free to join the conversation by dropping us a comment below.