8 Things to Know BEFORE Moving to Bakersfield, CA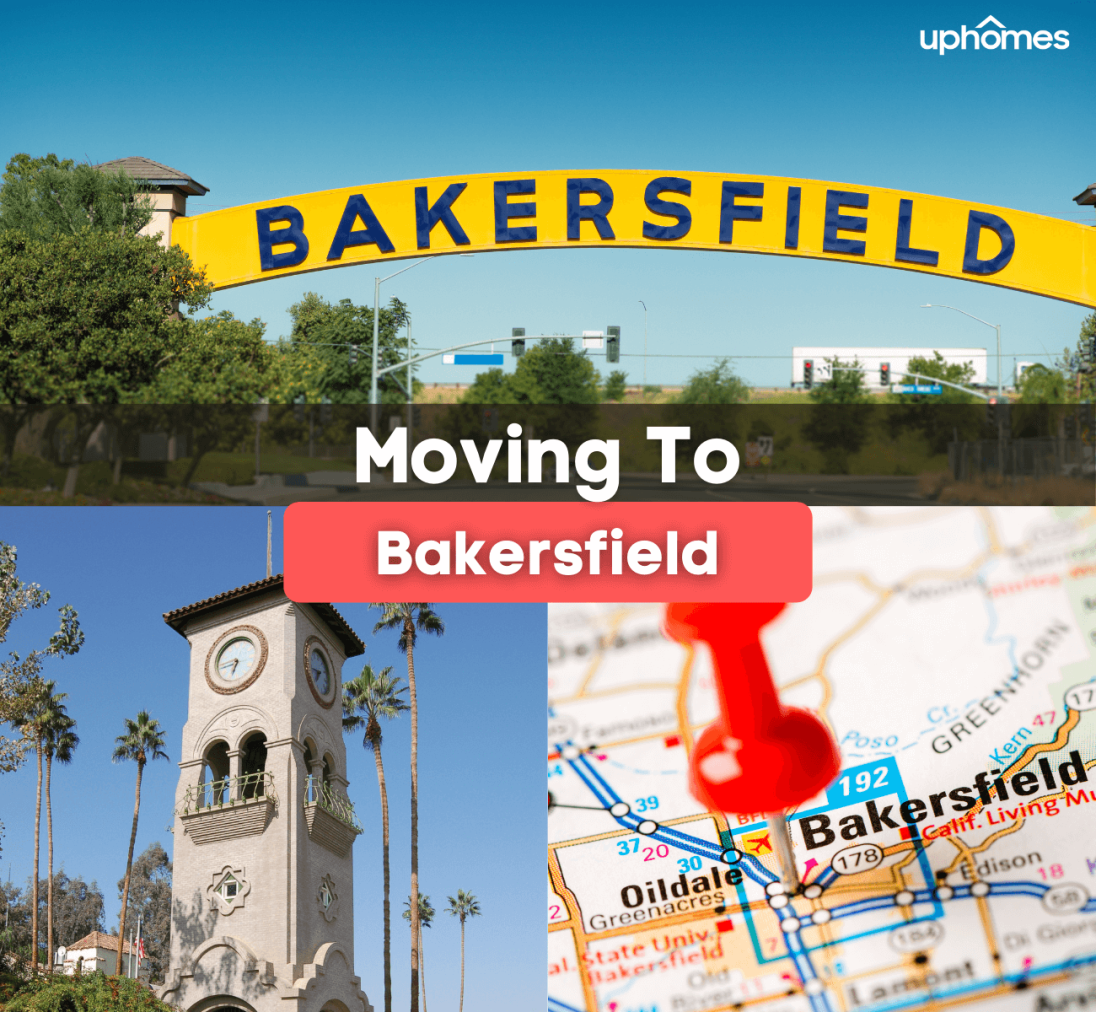 Living in Bakersfield, California
Are you moving to Bakersfield, CA? Here is what it's like living in Bakersfield!
Located just two hours North of Los Angeles on the Kern River and right next to the Sequoia National Forest lies the city of Bakersfield, California. This southern California city in Kern County is considered a good place to live due to its high quality of life, affordability, and available housing. Found along the main route from southern California to northern California, Bakersfield may not be the most glorious city, but it has a lot of potential for future residents. Worth the move, Bakersfield offers its residents warm weather and many opportunities in business and entertainment. Famous for its country music, Bakersfield is home to famous country music singers Buck Owens and Merle Haggard. Recognized as influencing modern country music, Bakersfield is often referred to as the "country music capital of the west coast." Other celebrities, such as Robert Beltran and Sunny Johnson are from Bakersfield, California.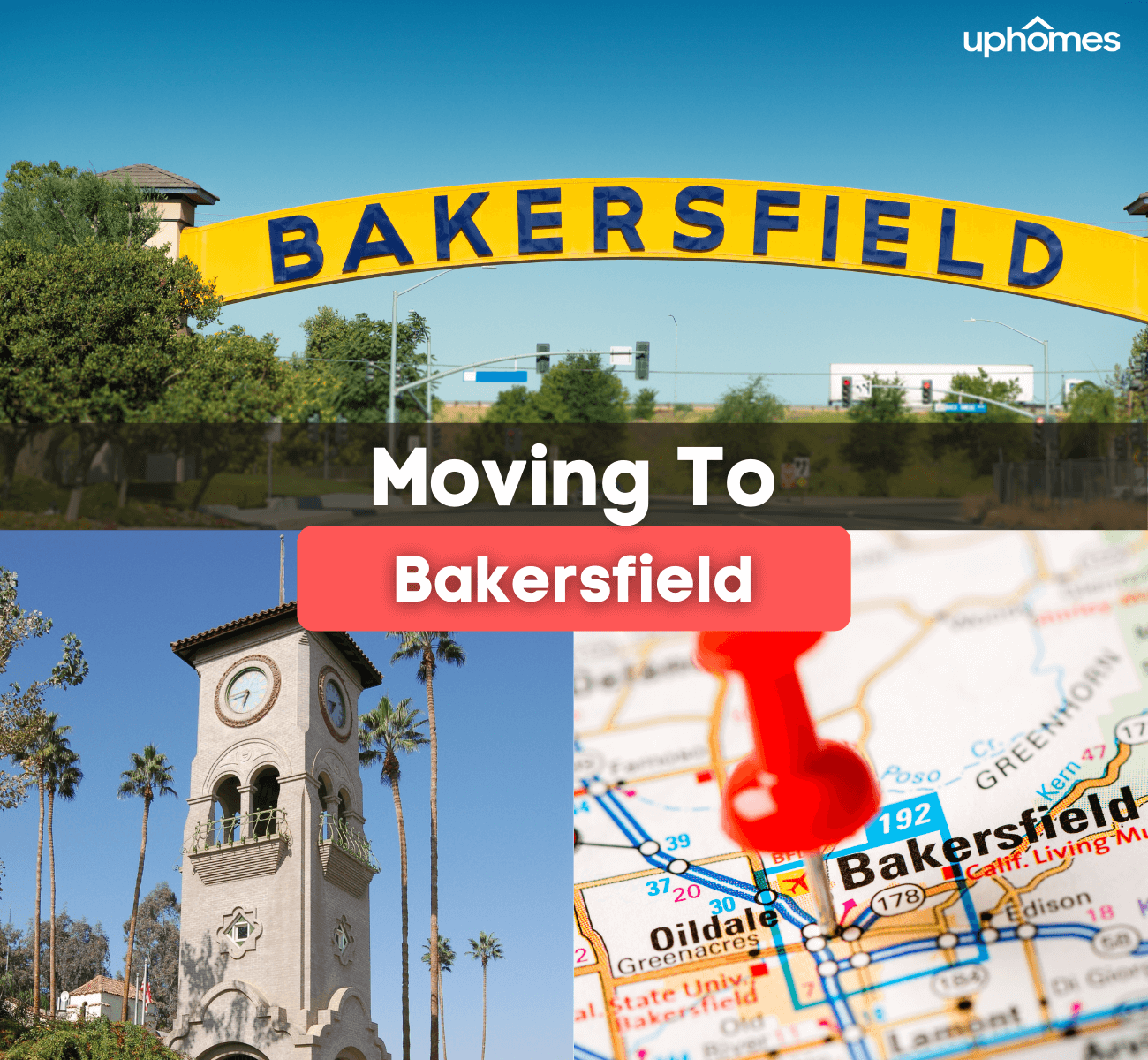 Stretching for 143 miles and with almost 378,000 people currently residing in Bakersfield, residents often compare living in the city to the culture of the Midwest. If you are considering a move to California and want to head to Bakersfield, whether for work or simply for a change of scenery, then you have come to the right place. This moving guide was created to provide you with the pros and cons and the ins and outs of this exciting city. Read on to learn more about the 8 Things to Know BEFORE Moving to Bakersfield, California!
Affordable cost of living.
While Bakersfield may not be cheap, it is more affordable and less expensive than most other areas and cities in California. With housing expenses 11% cheaper than the national average, buying a home in Bakersfield will cost you way less than buying a home in Los Angeles or San Francisco. Housing is much more affordable in Bakersfield than in any other area because the city does not have the same income-earning potential as surrounding areas. In turn, the housing demand is not as strong hence the prices are lower.
On the other hand, utility prices are 36% more expensive than the national average, and grocery prices are 11% more expensive than the national average. For example, the average price for a gallon of milk is $2.69, but in Bakersfield, the price is $3.65. The typical Bakersfield water bill can average at around $65 a month, depending on water usage per household. The average annual salary for a single adult living in Bakersfield is approximately $70,000. Unfortunately, 18.5% of residents living in Bakersfield are at or below the poverty line. If you are moving to California and are looking for an affordable place to live that will not break your bank account, then Bakersfield may be just the place for you.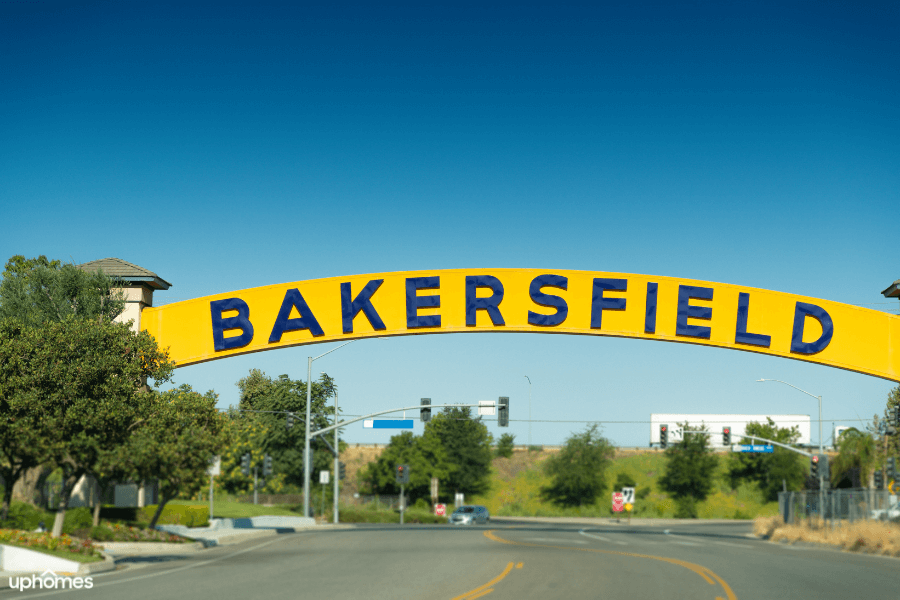 Watch out for pollution.
As of 2020, Bakersfield was ranked number one for annual particle pollution, number two for 24-hour particle pollution, and number three for high ozone days out of hundreds of other metropolitan areas in the United States. After seeing the numbers, there is no denying that the pollution in Bakersfield is terrible, and the air quality is not good. So what makes the pollution in Bakersfield so horrible? The answer lies in its booming petroleum industry. Kern County, where the city is located, produces 66% of all oil in the state of California and 10% of the oil supply in the United States. Covering an area of 10,750 acres, the oil field in Kern County is the largest in the state of California and the third-largest in the United States.
Employing about 15,000 residents in Bakersfield, the oil industry has done wonders for the local economy but has ruined the environment. Sadly, the scent of petroleum now covers all areas of the city, and multiple refineries cause the city's horrific pollution ratings. Due to the city's location in the Central Valley, the pollution created is easily trapped and cannot spread out and disperse, thanks to Bakersfield's bowl-like topographical shape. If you currently have asthma or chronic lung problems, you need to seriously consider how important air quality is for you before moving here.
Beware of crime.
Bakersfield has a bad reputation for being a dangerous city. With a current crime rate of 47 per every 1,000 residents, Bakersfield is considered to have one of the highest crime rates in the United States compared to other cities of the same size. The violent crime rate is currently one in every 21 residents. Ranked as the number two most dangerous metropolitan area in the country to be a pedestrian, the overall crime in Bakersfield is 54% higher than the national average. While the crime rate has unfortunately been rising over the past few years, all hope is not yet lost. There is still an abundance of safe and nice neighborhoods In Bakersfield to call home. Help prevent crime in your neighborhood by following general crime prevention tips and building a tight-knit community.
Much like any other city, it is essential to become aware of the good and bad parts of town when deciding on a place to live. Some of the bad features of Bakersfield that should be avoided include the neighborhoods of Lakeview, East Bakersfield, Rio Bravo, and Southgate. Instead, look for housing in the best and safe parts of town, such as in the neighborhoods of Rosedale, Tevis Ranch, Amberton, Oleander-Sunset, CSU Bakersfield, and Quailwood. Never walk alone downtown; if you find yourself out at night, stay in well-lit and populated areas.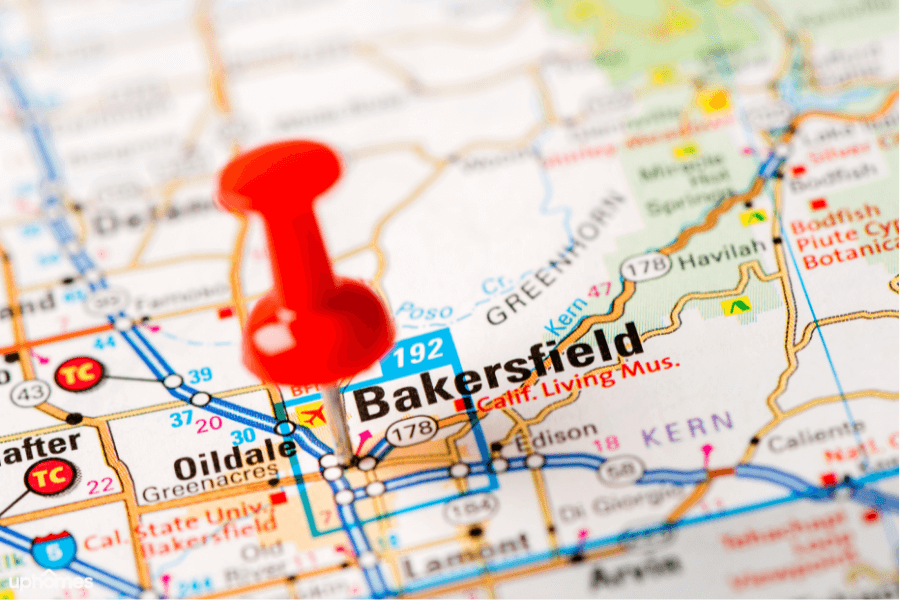 You will need a car to get around.
Bakersfield is very spread out and does not have good walkability for residents. Unless you decide to live downtown near all the hustle and bustle and business centers, you will need a car to commute and get around. If you decide to bring your car with you during your move, do not forget to register your vehicle and get your new state's driver's license within ten days of becoming a California resident. If you decide against bringing a car or buying one, make sure to utilize the city's public transportation. While the public transit in Bakersfield may not be super reliable, the city is making drastic efforts toward growing its public transit and amenities.
The weather can get hot.
Experiencing a local steppe climate similar to the rest of southern California, the weather in Bakersfield is arid and has little to no humidity. During the summer months, residents can expect hot and clear weather alongside cold and partly cloudy weather in the winter months. The hot season lasts from June to September, when the average high temperature rises to about 91 degrees Fahrenheit and the low daily temperature drops to about 72 degrees Fahrenheit. The hottest month is July, when the middle high reaches around 99 degrees Fahrenheit or more desirable. Meanwhile, the excellent season lasts from November to February, when the average high daily temperature rests below 66 degrees Fahrenheit. The coldest month is December, when the average high is 58 degrees Fahrenheit and the middle low dips to around 41 degrees Fahrenheit.
Since temperatures rarely dip below freezing, Bakersfield receives an average of 0 inches of measurable snowfall a year. If you are moving from a colder climate, make packing easier by leaving your heavy winter and snow gear behind! On the downside, rainfall is also scarce in Bakersfield. There is an average of 272 days of sun throughout the entire year. The sky is either clear or partly cloudy 91% of the time. On average, Bakersfield only receives seven inches of rain in the year, while the United States gets an average of 38 inches of precipitation throughout the year. With such little rainfall, it is no wonder Bakersfield, much like the rest of the state of California, is in a severe drought. With 97.5% of the state of California in a severe drought, residents are encouraged to help conserve water. It is recommended to reduce shower time, turn off the tap when brushing your teeth, and only run the dishwasher and the washing machine with a full load. With so many wildfires popping up throughout the state, this water conservation will hopefully help make a difference while the city and state wait for rain.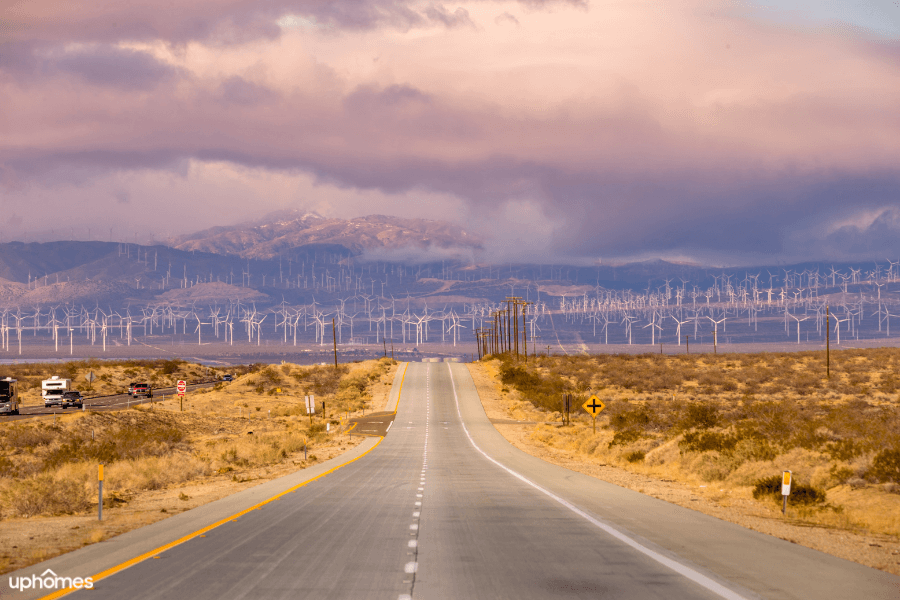 Employment.
Over the past ten years, Bakersfield has seen an increase in job growth by 10.6%. On the other hand, Kern County's current unemployment rate is 10.8%. While business in Bakersfield may seem bleak, opportunities are still on the horizon. Future job growth is expected to reach 24.2% over the next few years. Bakersfield is also home to multiple large companies with headquarters in the city. Even a relatively new Amazon fulfillment center brought many jobs to the area. Some top employers in Bakersfield include Allied Universal, Grimmway Farms, Bakersfield City School District, Webster Bank, Kern County Superintendent of Schools, Kern Medical, Aera Energy, and Esparza Enterprises. If you are a young professional in search of a job, then you might want to check out what Bakersfield has to offer.
Education in Bakersfield.
Are you moving to Bakersfield, California, with school-aged children? Then you are in luck because Bakersfield has a variety of excellent schools to choose from. The Bakersfield City School District has a system of 33 elementary and eight middle and high schools. For children attending high school, Kern High School District includes 18 campuses that enroll over 40,000 students in the surrounding areas. With a mission to ensure a safe and positive learning-enriched environment, your kids will quickly meet amazing friends and become acquainted with their new school. The best schools in Bakersfield include Downtown Elementary School, American Elementary School, Paul L Cato Middle School, Sequoia Middle School, Stockdale High School, and Ridgeview High School.
For those looking for higher education opportunities, Bakersfield has public and private institutions offering a wide range of undergraduate and graduate degrees. Bakersfield College, for instance, is a two-year public institution that currently serves around 22,000 students and is a part of the Kern Community College District. California State University, Bakersfield, is a public four-year university that offers 45-degree programs to its students. As part of the California State University System, students have been attending classes at this campus since 1970. Plus, with over 281 colleges and universities in the state of California, enjoy in-state college tuition as a resident of Bakersfield no matter where you choose to attend school.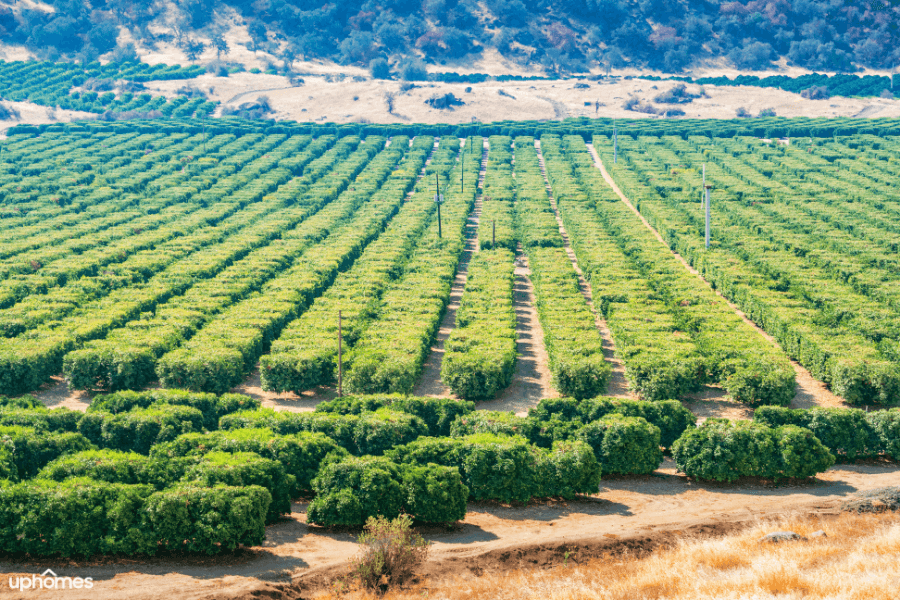 There are many things to do.
A hidden gem and gateway to the great outdoors, Bakersfield is full of exciting attractions and adventures that need to be experienced. From national forests and walking trails to museums and music venues, there is no shortage of things to do while in Bakersfield.
Check out one of these many local favorite things in Bakersfield, California!
Moving to Bakersfield, CA - The Bottom Line
Only three and a half hours to San Diego, California, and four hours away from San Francisco, California, Bakersfield is in an excellent location. The city is also only 138 miles from the nearest beach of Santa Barbara, making for the perfect weekend getaway. If you have decided that you want to call Bakersfield home, then our team is here to help. Before buying a home, reach out to one of our knowledgeable Realty Specialists to help guide you through the home buying process. With our team's help, find a safe home while meeting your budget and criteria. Contact us today!
#blog-moving-california-cta#

Find your new home
Search real estate and homes for sale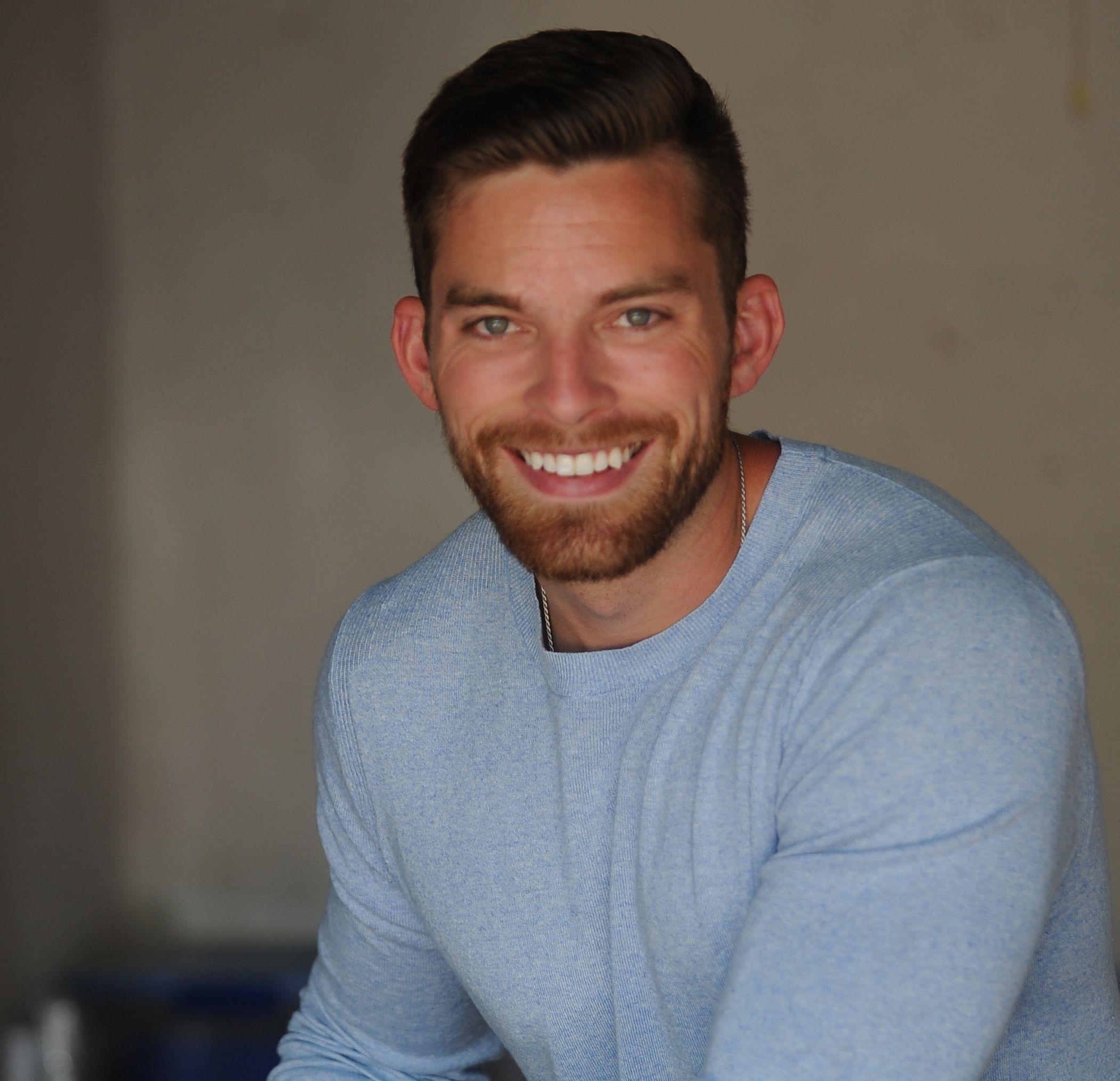 Ryan Fitzgerald
Hi there! My name is Ryan Fitzgerald, and I am a REALTOR®. My goal is to help you learn more about real estate through our Real Estate Blog! Hopefully, you enjoyed the above blog post and it found a way to provide help or value to you. When you're ready to buy or sell a home of your own let us know here. Please feel free to join the conversation by dropping us a comment below.