Preventing Crime in your Neighborhood: A Guide to Fostering a Safe Community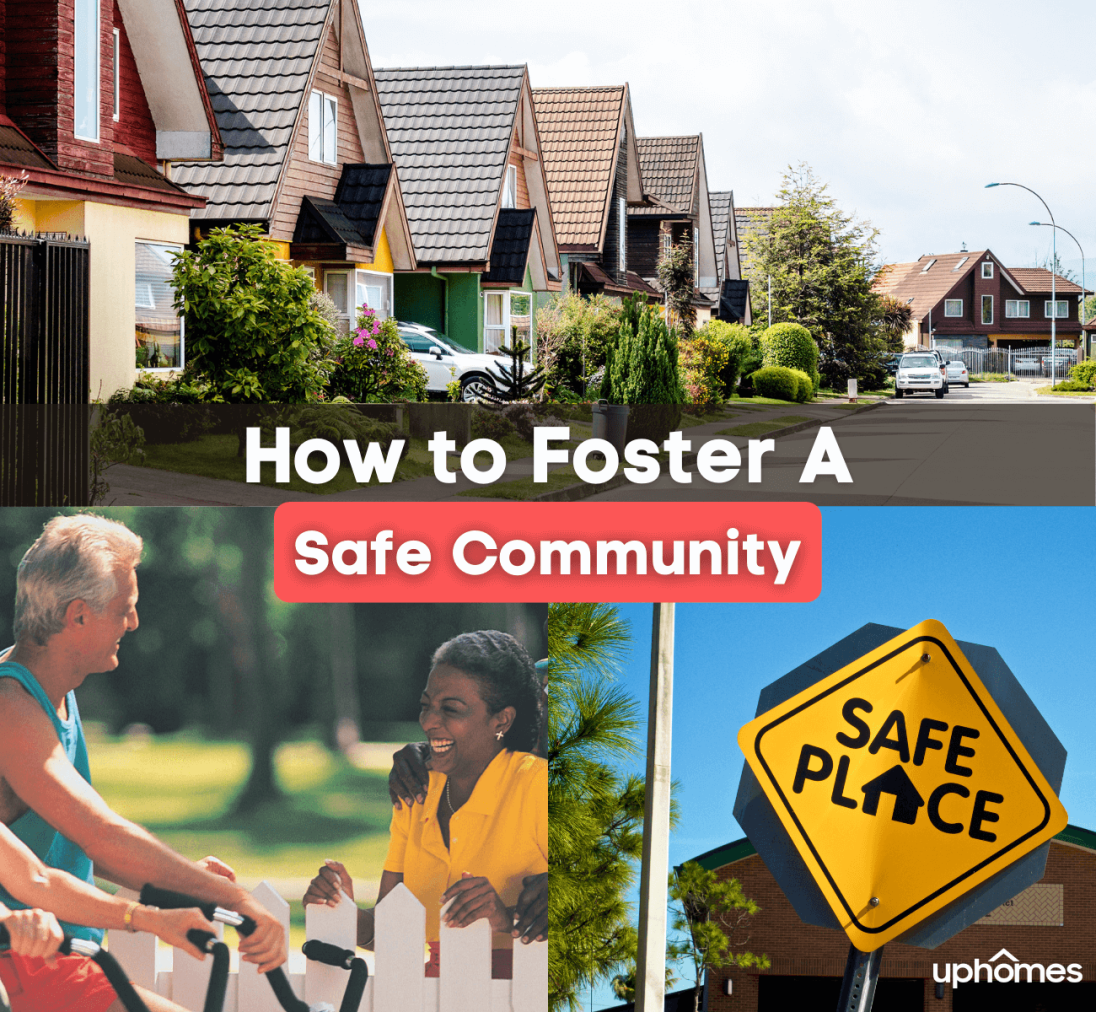 Importance of Fostering a Safe Community
Community safety works to prevent and reduce crime while building a strong and tight-knit group that is centered around one common goal. Finding a community that values close relationships and connections is essential in order to feel safe and secure where you live, work, and spend your free time. Directly impacting the health and morale of individuals and families at home, becoming a part of a neighborhood that can protect and support each other is of the utmost priority.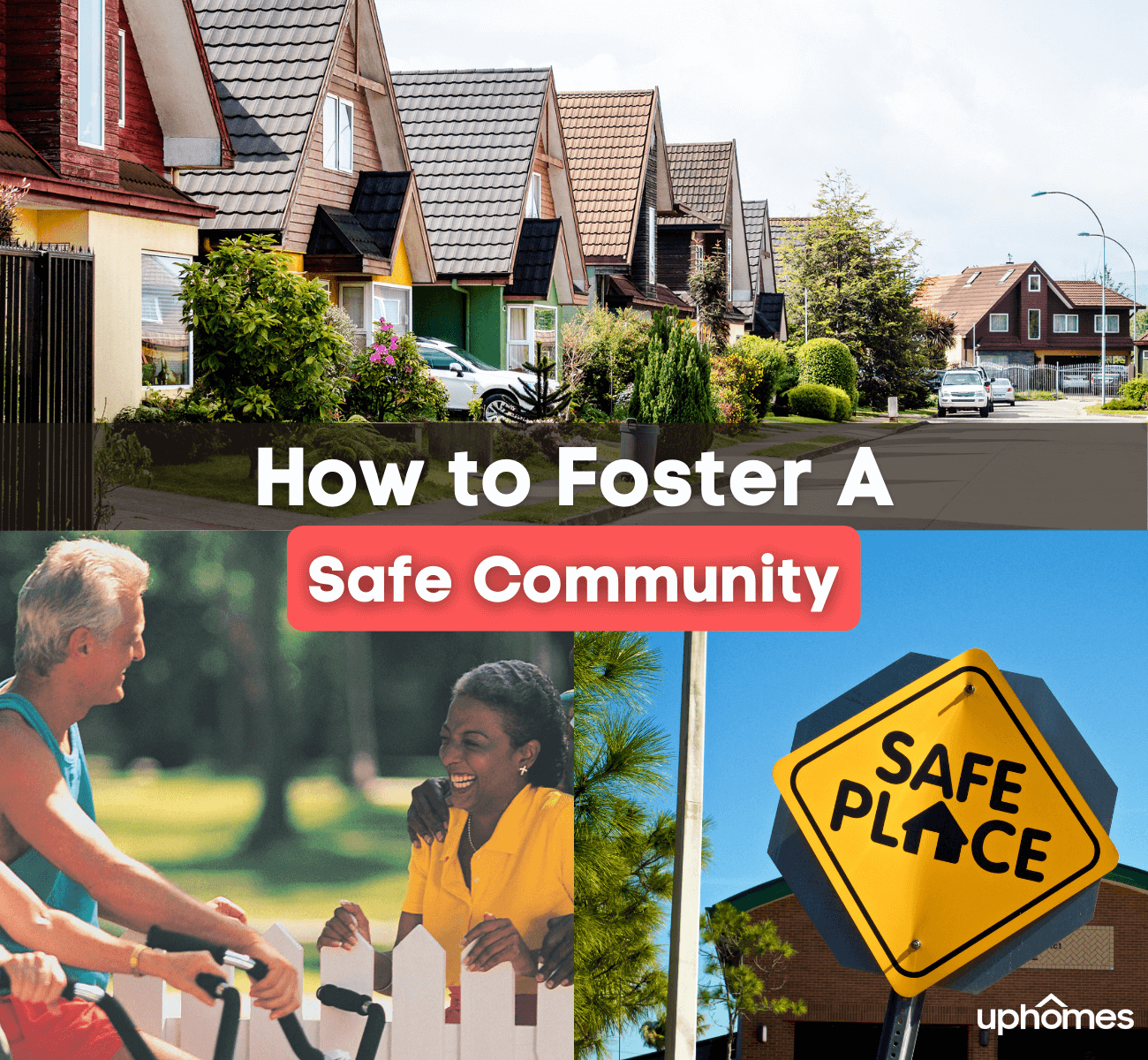 General Crime Prevention Tips
In order to ensure a safer living environment, maintaining security around your property is something to consider both before and after buying a home. Securing your home against potential burglars and crime is important to protect your family and any personal belongings. Taking the time to find security weaknesses in your property and correcting them can determine whether or not your home is at risk of burglary and theft. Install security devices such as a padlock, invest in a burglary alarm or home security cameras, add in exterior lights and motion detectors, and make sure that all valuables in your home are kept out of view from the outside of the house.
If you are moving into an apartment, maintaining a safe living environment may not be as easy but can still be attained. Before choosing an apartment complex, find a place that is well lit, has maintained and trimmed landscaping, and keeps lobby and exterior doors locked at all times. Make sure to secure all windows, keep doors locked when you are both inside and outside of the home, never ride in an elevator alone, avoid keeping valuables inside the apartment, request identification if maintenance tries to enter your unit, and make an effort to befriend your neighbors.
Consider these other home security tips:
Ensure that all doors and windows are locked at night and when leaving the home. 
Do not give out home addresses or personal information to strangers. 
Join a community watch. 
Contact the police if you notice any unusual or concerning activity in the neighborhood. 
Do not keep home keys outside that can be easily found by thieves. 
Notify the neighbors before traveling out of town. 
If you decide to sell your home, the location and condition of the neighborhood can affect the value of your property. If you want to find out how much your home is worth, take the time to complete a home evaluation.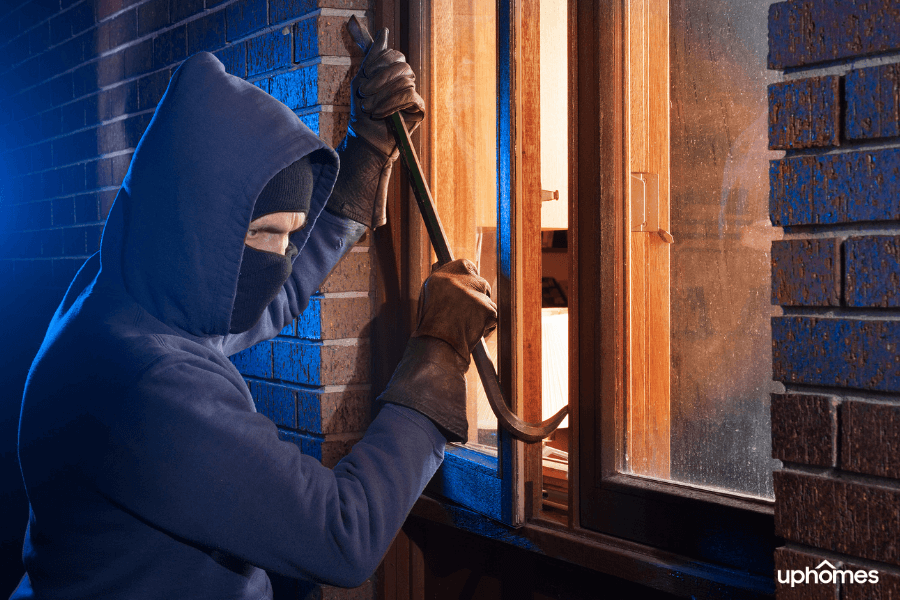 Home Security Tips
If you are living alone, make sure to become acquainted with this living alone home safety checklist. Get to know your neighbors, consider a home security system, get a dog, check out smart technology, keep everything locked, and regularly check in with friends and family. For seniors who live alone, invest in good lighting, get rid of all tripping hazards and slippery surfaces, and develop a safety plan. This especially important if you choose to age in place and are suffering from any form of hearing loss. If you are a woman who is living alone, do not advertise that you are by yourself, be very careful with who you let through your door, and make sure to choose a property in a safe location.
When living in an apartment or a rental property alone, consider these home safety tips:
Be aware of any crime in the neighborhood and around your location. 
Find an apartment with good lighting and security cameras. 
Make sure that your landlord is attentive and up to date on security issues. 
Ensure that your door has a peephole and proper locks. 
Secure all windows and doors. 
Locate emergency exits. 
Consider investing in a safe to store all valuable belongings. 
Meet and befriend your neighbors. 
Buy renters insurance as an extra precaution. 
Close your blinds at night when the lights are on so that no one can look inside.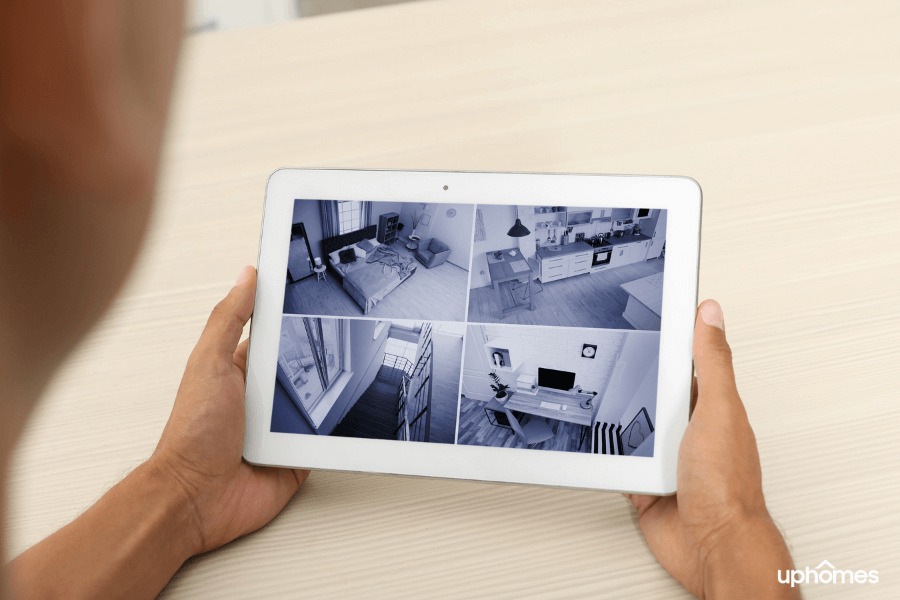 Learning Your Neighborhood 
When buying a home and moving, it is imperative to first consider how safe your community actually is. Since location is one of the most important factors in real estate, finding an area that has a low crime rate will determine the level of safety and comfort that the community can provide. No matter if you are looking for a new construction home or a home in your desired neighborhood, community safety is one of the top things to look for when buying a home.
Staying aware of what is around you is essential to in-home safety. Becoming acquainted with your neighborhood and familiarizing yourself with your surroundings is a great way to help prevent crime. Get to know your neighbors and watch out for any suspicious activity that may affect you and your community. Make a game plan and strategize how to take action in case of an emergency situation. Ensure that your home is not a target by taking preventative measures and by following home security tips. By keeping track of your neighborhood's daily activities, report any unusual behavior to the police to keep criminals away. Stay up to date and figure out how to get involved in neighborhood safety measures. Make note of unsafe areas in the neighborhood and document dangerous activity.
Some of the most unsafe areas in a neighborhood may be:
Parking lots.
Vacant lots and buildings.
Abandoned properties.
Unlit backroads and alleys.
Construction sites.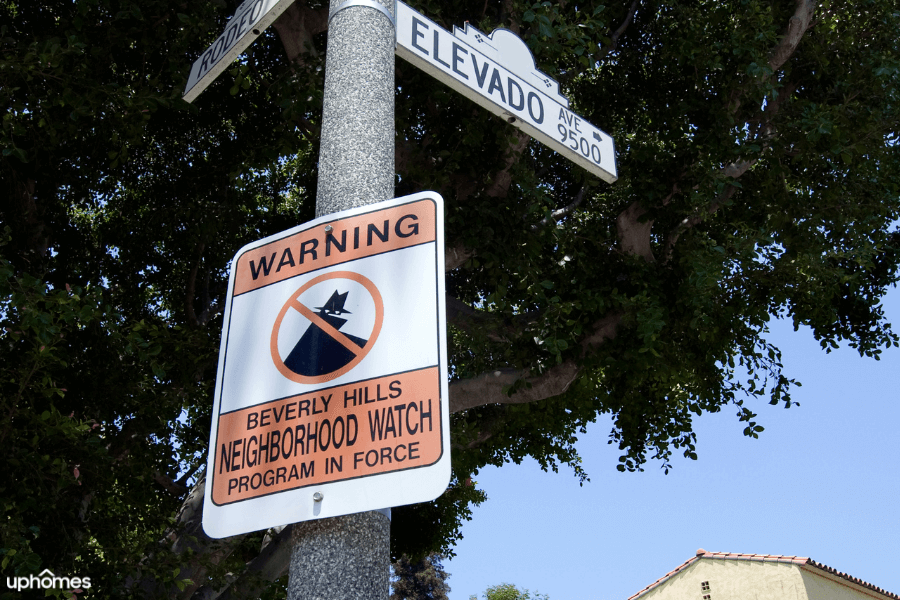 Starting a Neighborhood Watch
Did you know that neighborhood watch programs have been keeping communities safe for over 40 years? Ever since the early 1970s, neighbors have been banding together and working with local law enforcement to prevent and protect the community against crime. Whether you're starting a neighborhood watch in Los Angeles, CA, like the picture above, or on the east coast in Miami, FL it will help keep the community safe. Researchers have even found that there is a 16% decrease in average crime in neighborhoods with a watch program compared to neighborhoods without one. Not only is preventing crime a watch program's number one priority but working together as a neighborhood brings everyone together and creates new friendships. By working one on one with the police and teaching children how to be a good citizen to keep the neighborhood safe, residents of the community can rest easy and live a happy life without fear of danger and security threats.
When deciding whether or not your community should start a neighborhood watch program, first consider what your neighborhood will get out of it. Some benefits of a neighborhood watch program include a reduction in crime, happier and better quality of life, the development of a unified and tight-knit community, increased responsibility, and respect for local law enforcement. Before starting a neighborhood watch program there are some safety tips to keep in mind. Be aware of the local crime rate and what crime to look out for, educate yourself and make sure that all members are aware of the proper protocol in place, let neighbors know that they can participate in any way that works best for them, or host community events such as a neighborhood cleanup.
Once your community has decided to start a neighborhood watch program there are certain things to consider before jumping in and getting started. In order to get it up and running while ensuring its success, encourage as many neighbors as you can to participate. Raising awareness and advertising for participants can be through hosting a launch meeting, putting up flyers or a social media post describing the program, inviting local law enforcement to provide insight, or contacting social workers and other resources for tips on how to best get help and alert the authorities.
Once your neighborhood watch program has been established the next step is to ensure that all neighbors continue to participate and stay involved. The only way for a neighborhood watch program to benefit its residents is if all participants stay active in the mission to prevent crime. In order to maintain a successful neighborhood watch program, it is important to stay in contact with residents regularly by always keeping open a line of communication. Delegate a leader that can plan and host monthly meetings to discuss any issues or updates, create a neighborhood group message or social media platforms such as a neighborhood Facebook page where all members can easily talk to one another, put together community events such as neighborhood walks, create and agree on a safety plan, and remind residents of the neighborhoods goals and the steps that need to be taken in order to reach those goals.
Make sure to head to nnw.org for additional resources and ideas, as well as a place to register your neighborhood watch program.
Reporting Issues Within the Community
After you have secured your home and started your neighborhood watch program, you may be wondering how and when to report any problems or dangerous activities seen in your neighborhood. By learning how to report issues and keep in close contact with the local authorities, you could be playing a major part in bringing criminals to justice and preventing any future crimes. While suspicious activities should be reported, being able to differentiate between who should be contacted and when is a great thing to know. Understanding situations and figuring out which instances should be met with police intervention will either aid or hinder an investigation. While you may not be legally obligated to report a crime to the authorities, every citizen has their own moral duty to do what is right for the wellbeing of their community and neighborhood. Keep in mind that not all situations may require police involvement but it is important to remember the best way to contact the authorities in case of an emergency.
So when should you call the police? If you are a witness to theft or burglary, a car crash, a violent dispute, a fire, an injury, or a medical emergency, contact local law enforcement or call 911. In situations such as stray or loose animals, littering, roadkill, or unusual vehicles or activities near your neighborhood, calling local law enforcement may not be the best option. Instead, research and learn about the various local civic departments in your areas such as animal control or the non-emergency police line to best solve the situation.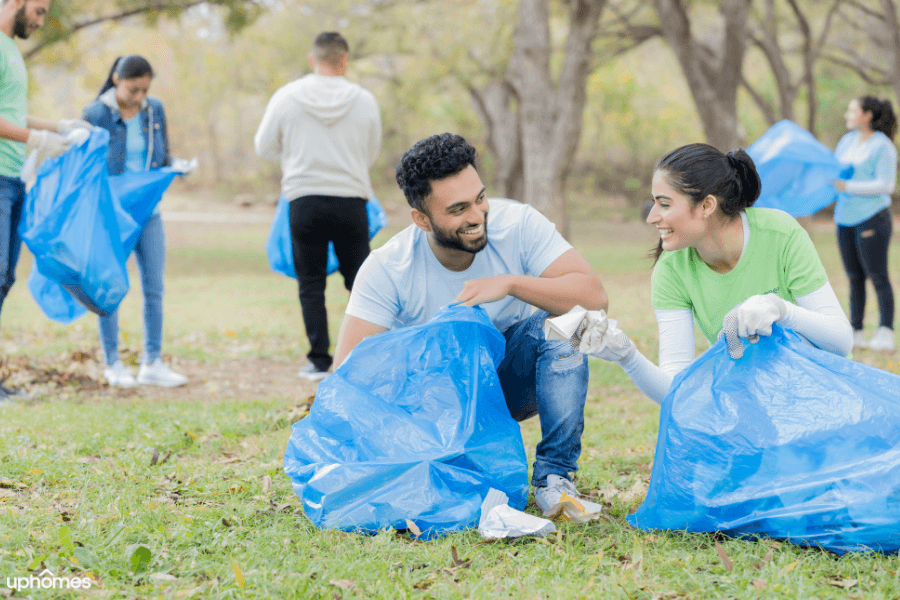 Organizing Neighborhood Cleanup Activities
A great way to get the neighborhood together is to organize neighborhood cleanups. Not only is this an amazing way to get involved, but it will allow neighbors to foster relationships and get closer as a community. By working together as one to address the needs of local residents, neighbors will learn the importance of community involvement while increasing awareness. Plus, an improved physical appearance of the community will attract future potential homebuyers.
In order to ensure a successful neighborhood cleanup, identify the problem and figure out what needs to be fixed. Get the neighborhood watch program or local Homeowners Association involved to pick up trash, clean up, and repair any damage to the neighborhood, mailboxes, parks, and playgrounds. Since appearance is the reflection of a community, keeping a neighborhood in tip-top shape is a must in order to increase home value.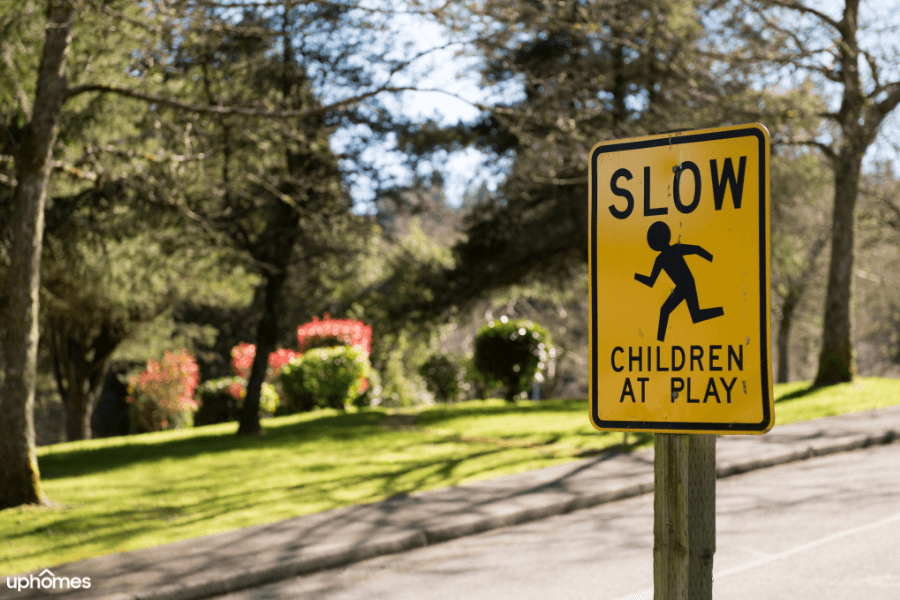 Children's Safety in Your Neighborhood
As a parent, your child's safety is the number one priority. Even though your neighborhood may have a low crime rate, it is still important to teach your children how to handle unsafe situations. Working as a community to protect the neighborhood will have a direct impact on the way that your child grows up. In case of an emergency, there are some steps to take in order to ensure that your child remains safe no matter what. Make sure to always know where your children are, teach them important phone numbers and addresses such as your cell phone number and how to call 911, beware of stranger danger, prioritize the buddy system, meet your children's friends, and teach them how to properly handle conflict.
For more information regarding how to keep your children safe refer to these resources:
Additional Resources
Did you know that 72.5% of nonviolent crimes reported are larceny and 66.9% of violent crimes reported are assault? Not only will prioritizing community safety protect you and your family from any potential dangers but safety adds to the value of your home if you want to sell it down the line. Now thanks to social media and phone apps, there are more ways than one to stay safe in your neighborhood.
Join a neighborhood Facebook group in order to stay connected to what is happening around you.
Download the NextDoor App to share local tips or concerns with neighbors.
Download the AreaVibes App to help you find the best places to live based on safety ratings.
Attend community events.
For more information check out these organizations and learn how to get involved:

Find your new home
Search real estate and homes for sale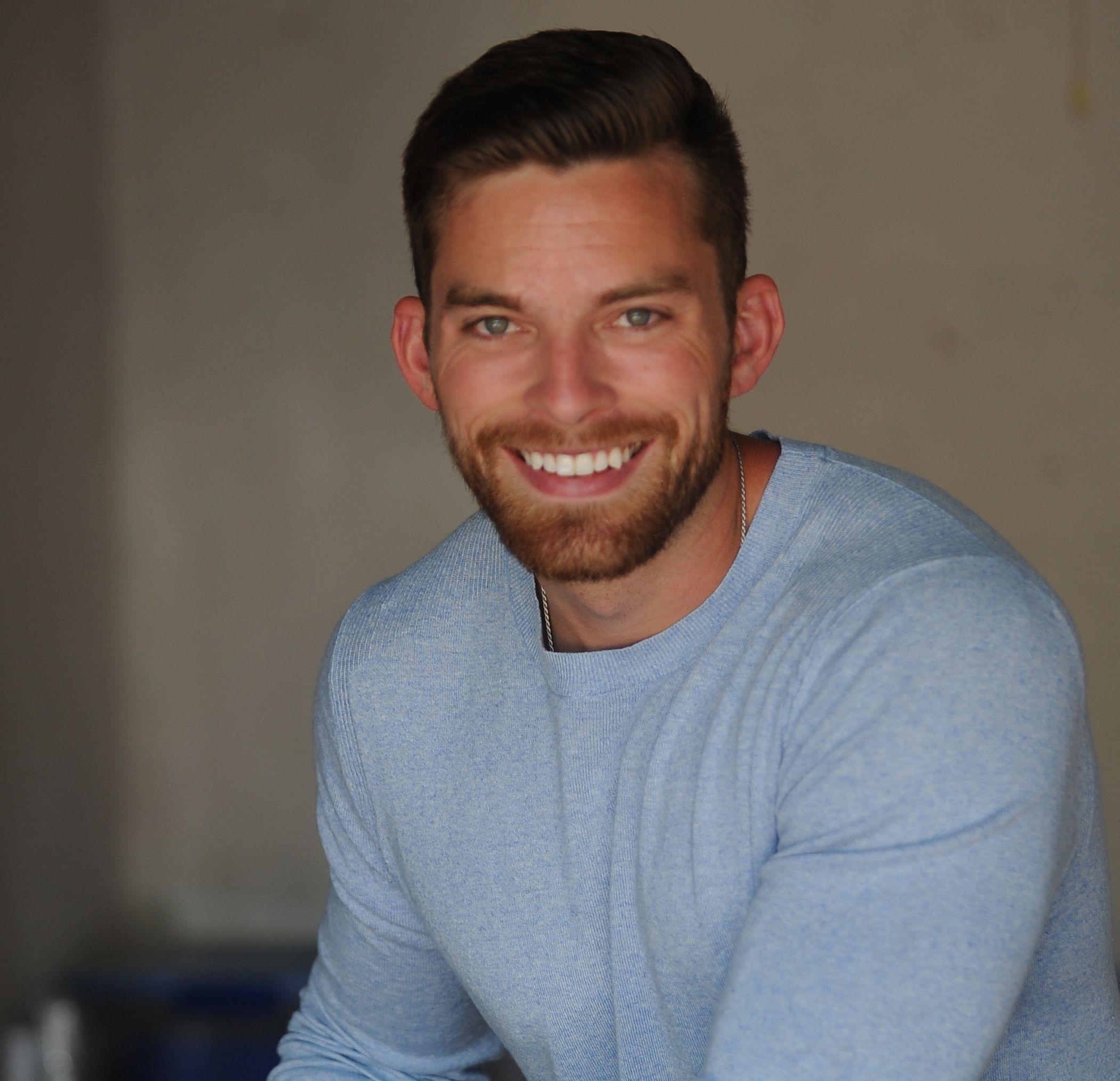 Ryan Fitzgerald
Hi there! My name is Ryan Fitzgerald, and I am a REALTOR®. My goal is to help you learn more about real estate through our Real Estate Blog! Hopefully, you enjoyed the above blog post and it found a way to provide help or value to you. When you're ready to buy or sell a home of your own let us know here. Please feel free to join the conversation by dropping us a comment below.