Deaf Or Hearing Loss: Home Safety Checklist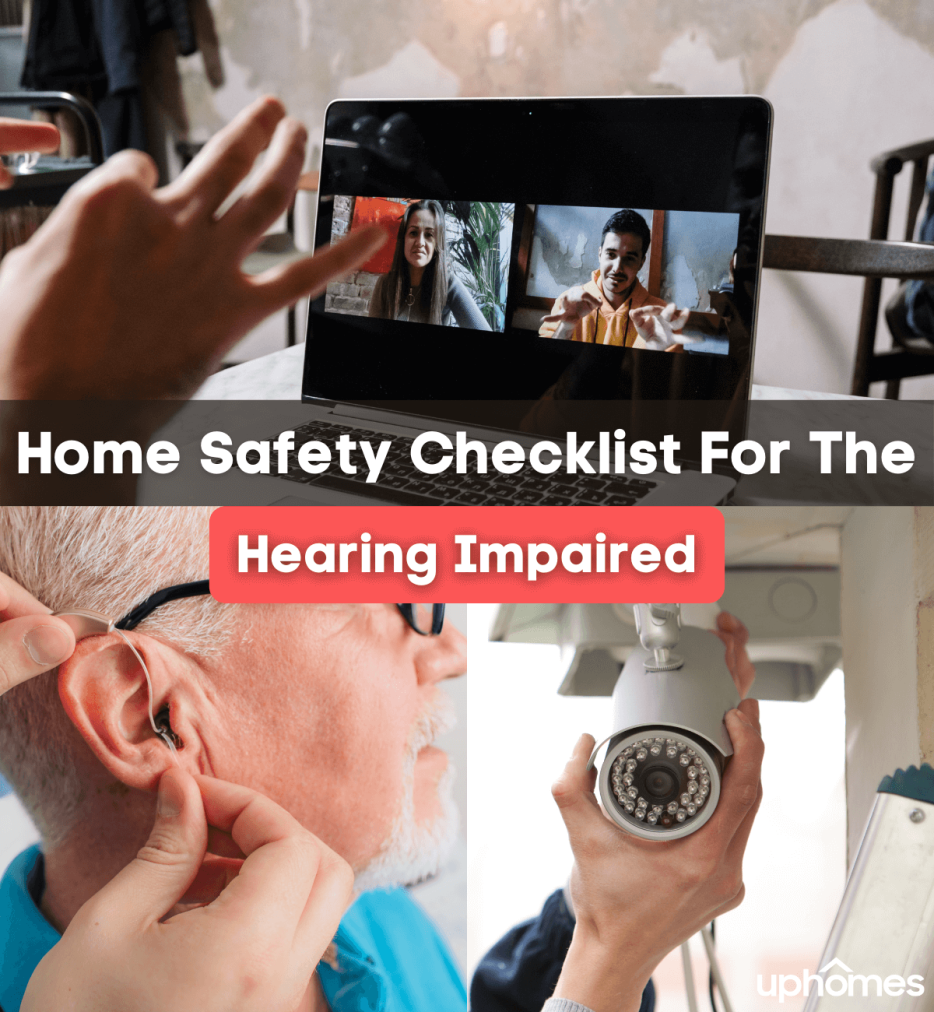 Deaf Or Hearing Loss Home Safety Checklist
Nearly 37.5 million Americans or 15% of adults over age 18 experience hearing loss, reports the National Institute on Deafness and Other Communication Disorders (NIDCD). Meanwhile, almost three in 1,000 children are born with hearing loss in one or both ears. In the past, people who are deaf or hard of hearing may have required support in order to function safely at home. As people grow older it is natural to begin to lose their hearing. Thankfully, times have changed. Today's technological advances and numerous safety measures allow you to remain independent in the privacy and comfort of your own house. Either way, keeping loved ones safe is a priority for us all.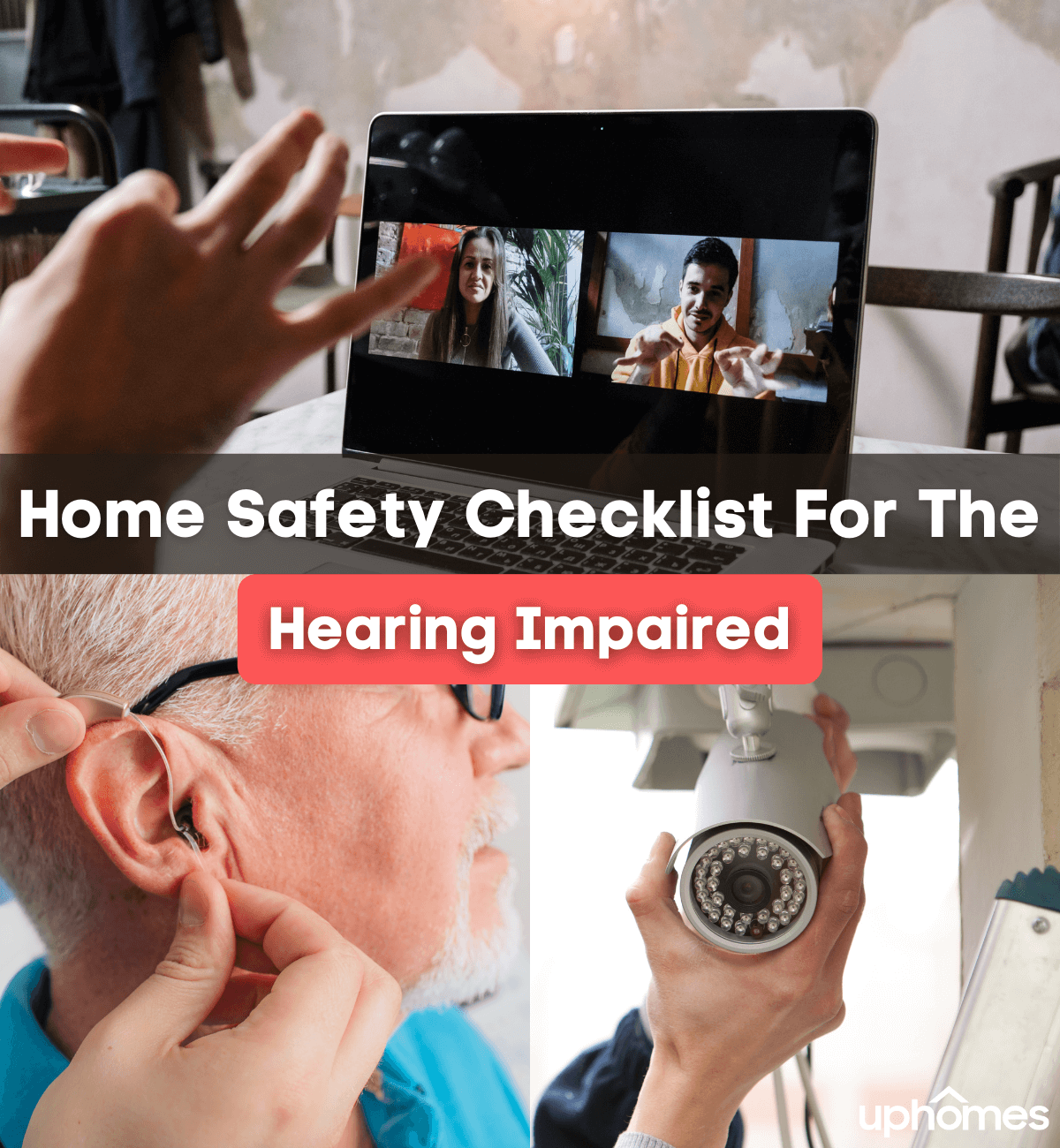 When searching for homes you're going to want to ensure you're utilizing this deaf and hearing loss home safety checklist to be sure you're buying the safest home possible for you. Many of these items can be installed after you move in though finding the safest neighborhoods to live in are going to be more important than the home itself. Before even choosing an area to live you'll want a better understanding of what it's like living there.
Here's a home safety checklist designed specifically to keep you or your loved ones safe at home if you're deaf or suffer from hearing loss.  
Security System 
When someone opens an exterior door or window in your home, you may not hear it if you have hearing loss. And while helpful, a traditional security system uses an audible alarm that may be impossible or difficult for you to hear. In this case, you won't know if or when an intruder enters your home. There are ways smart devices can help assist with alerting you.
To stay safe, install a security system with a strobe light or vibrating alert. This system may include a hardwired or wireless alarm. You can set up alerts in one or multiple areas of your home so that you're aware of intruders no matter where you are in the house. 
Your existing security system installer can upgrade the system to include an alarm that matches your needs and preferences. With this precaution, you gain peace of mind at home.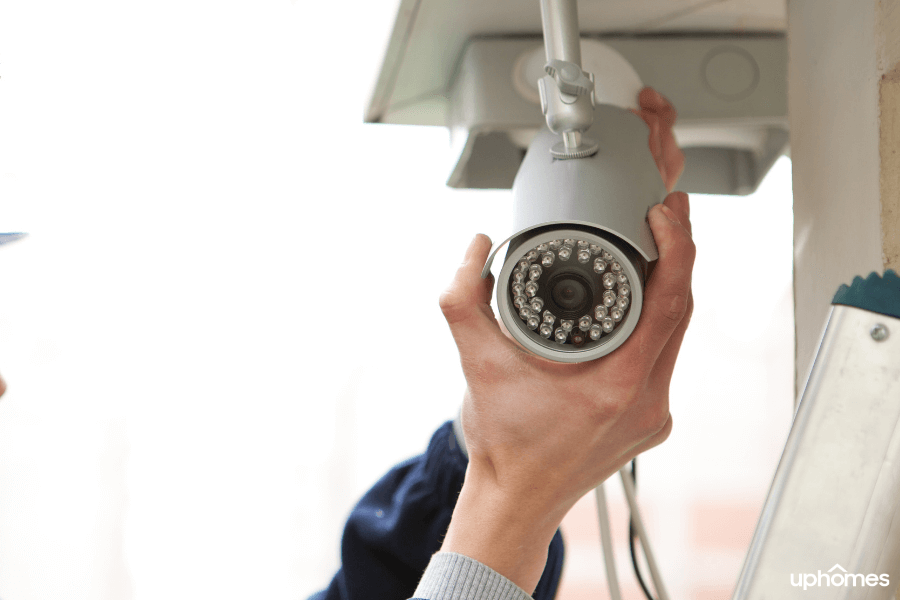 Smoke and/or Fire 
Smoke can signal the presence of a fire in your home, which is why smoke detectors are so important. In cases, you may only have a few seconds to get out of the house safely. But if you can't hear a traditional smoke detector, you may not be able to escape or call for help in time. 
Install smoke detectors that use flashing lights, a pillow vibrator, or an extra loud alarm. Some detectors even include a digital display with the word "FIRE" illuminated in orange. When activated, these detectors signal danger in a way you will notice, and they increase your chances of escaping danger successfully.
You may be able to choose a specialty smoke detector that's hardwired or wireless. If you select a hardwired option, hire a professional electrician to install the system, verify it works properly, and give you a demonstration. 
You can generally install wireless smoke detectors yourself since they plug into your existing electrical outlets or attach to your pillow or mattress. With a wireless detector, you will see a strobe light, feel a vibrating alert or hear an auditory alarm that's extra loud or low-pitched.  
Whichever option you choose, test the smoke alarm at least twice a year. Ensure you and your loved ones recognize the alarm and know what to do if it goes off, too.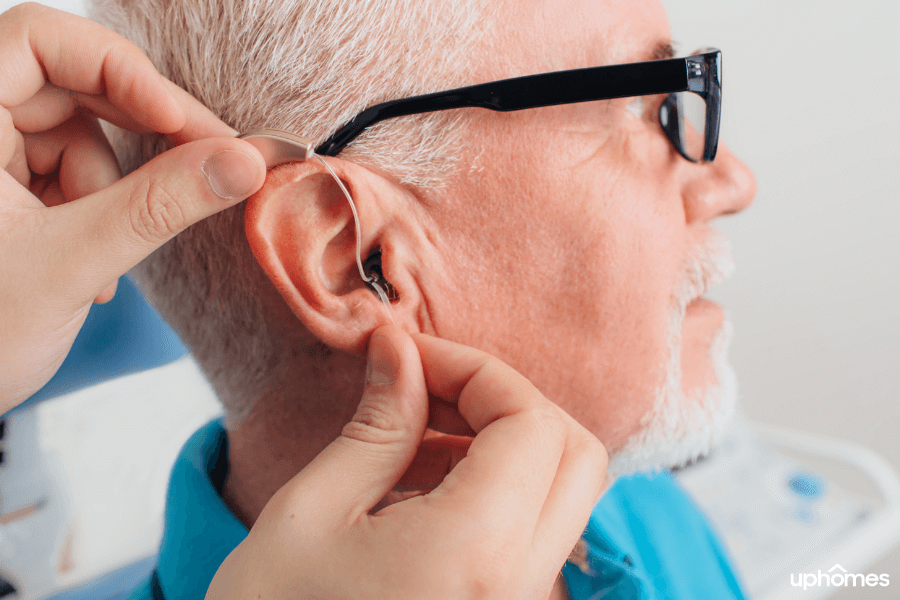 Carbon Monoxide 
An invisible killer, carbon monoxide is odorless and colorless. Every year, 400 people die and 4,000 people are hospitalized from carbon monoxide poisoning. For this reason, you want to install a carbon monoxide detector on every level of your home. 
Unfortunately, traditional carbon monoxide detectors produce an audible alert that you may not hear if you're deaf or suffer from hearing loss. A modified carbon monoxide detector includes a strobe light. When activated, you will see the visual signal of danger. 
You may also install a combination smoke and carbon monoxide detector. Research your options and choose the right one for your home and hearing needs.
Weather Events 
Tornadoes, cycles, hurricanes, ice, and other storms can wreak havoc on your neighborhood. Severe weather events are also potentially dangerous to your home and family. You need an alert system that prepares you to take cover or seek alternative shelter when extreme weather hits. 
To stay safe, purchase a specially-designed weather radio that's compatible with an attention-getting device. Then, connect a strobe light or vibrating alert that could save your life. 
You may also be able to use a pager. It vibrates to notify you of bad weather. Keep the pager in your pocket or purse, or place it under your pillow so that you never miss an alert.
Find these specialty devices at electronics stores or online retailers. Your doctor or auditory specialist may have additional resources that keep you safe at home during weather events.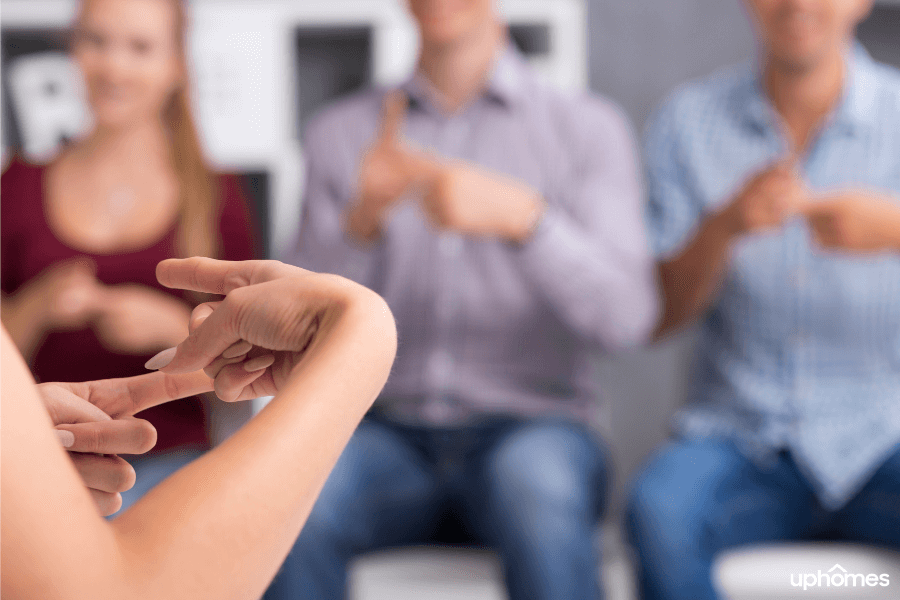 Visitors and Deliveries
When you can't hear someone drive up the house or knock at the door, you miss important visitors or deliveries. You're also more susceptible to home invasions if you can't detect people who trespass onto your property. Specialized motion detectors and doorbells alert you to wanted and unwanted visitors and deliveries. 
To ensure you never miss a visitor or delivery, install motion detectors around your property, including along your sidewalks, walkways, and porches. The detectors will flashlight inside the house or activate a vibrating pager you can carry. With this alert, you know when someone walks onto your property. 
Similarly, a light-activated, vibrating, or loud doorbell lets you know when you have visitors. This special doorbell replaces your existing doorbell or is added to your current intercom system. Some models even include receivers you can place throughout your home or connect to your phone, ensuring you never miss a visitor or delivery.
When choosing an exterior motion detection device or doorbell, choose one that's designed for your specific needs. Make sure it's compatible with your home and includes the type of visual, auditory, or phone alert that works for you.
Additional Home Safety Measures
While the above precautions are essential for your safety, consider other ideas that also protect you at home. 
1. Have a plan. Be prepared for potential dangers with a plan of action. In addition to installing alarms, know what you'll do if a fire starts in your house, if someone tries to break in or if you're trapped during a severe storm.
Choose a safe meeting place outside in case of a storm, fire, or carbon monoxide event.
Have an escape route and practice getting out of your home if one of your doors or windows is blocked by an intruder or storm debris.
Stock an emergency supply of food, water, prescription medications, and first aid supplies to use during a storm or power outage.
Post emergency responder phone numbers near your house phone and program them into your cellphone.
Inform your family and close neighbors of your emergency plans.
2. Build relationships with your neighbors. No matter where you live, your neighbors could save your life. Introduce yourself and discuss your hearing condition. In an emergency, your neighbors can check up on you, and you can do the same for them as you protect yourself and keep your neighborhood safe.   
3. Consider a service dog. A trained service dog can protect you from potential dangers. The dog will recognize a variety of alerts, inform you if someone's at the door, and smell smoke or detect fire. Your service dog supplements the alarms in your home and adds a layer of protection that keeps you safe. When moving into your new home it's important to help the dog adjust.
Even if you're deaf or suffer from hearing loss, you can live a high-quality, independent life in your own home. Use this checklist to increase your safety and protect yourself every day.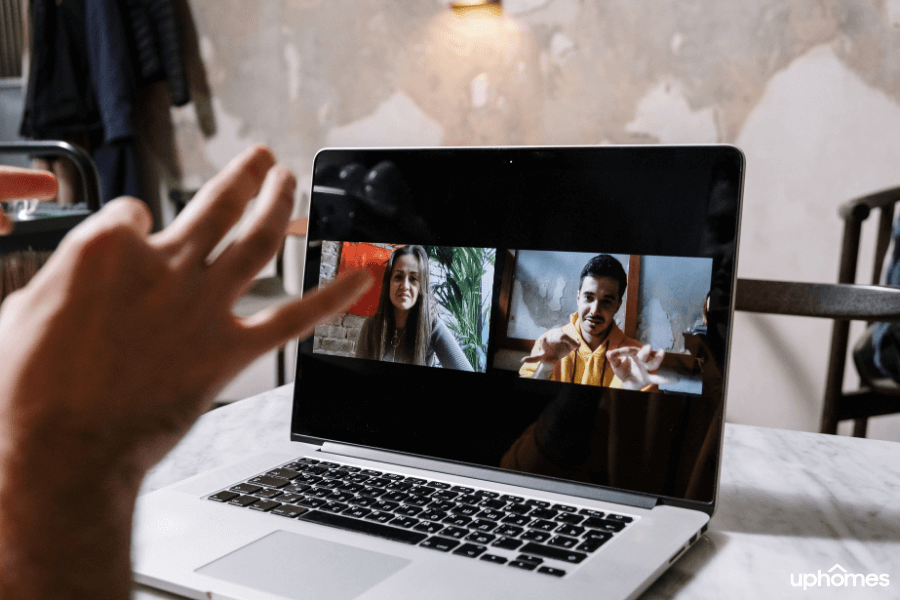 Final Thoughts on Home Safety Checklist for the Hearing Impaired:
Keeping safe when deaf or suffering from hearing loss is not as challenging as it once was, it is still a challenge though. That is why we put this home safety checklist together - to help keep our loved ones safe from harm. We will continue adding resources to help those with disabilities to stay safe at home. Thanks to technology, it is much easier to communicate and stay alerted to any potential threats of danger. With the strategies in this guide, you and your loved ones will be much safer!

Find your new home
Search real estate and homes for sale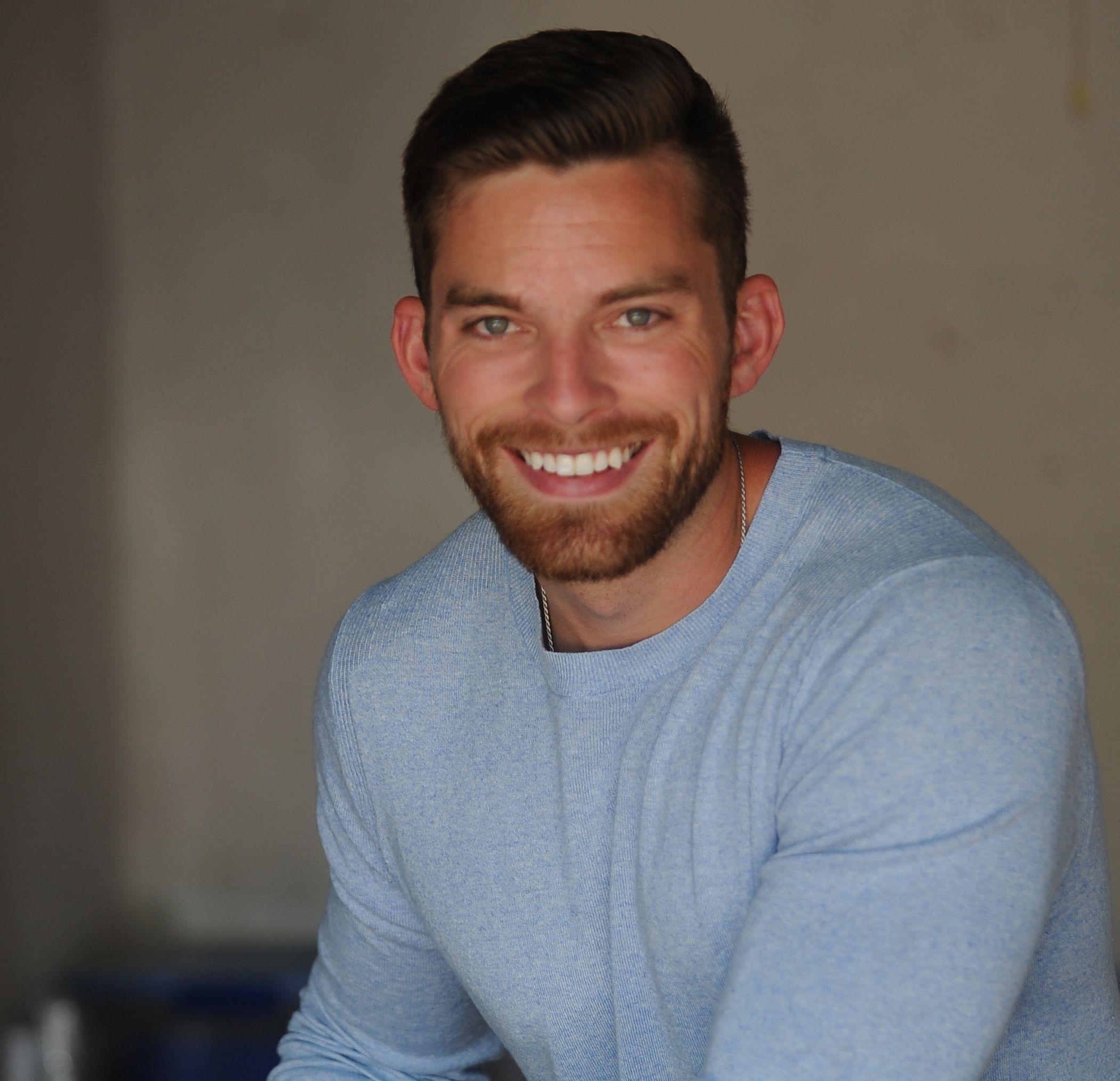 Ryan Fitzgerald
Hi there! My name is Ryan Fitzgerald, and I am a REALTOR®. My goal is to help you learn more about real estate through our Real Estate Blog! Hopefully, you enjoyed the above blog post and it found a way to provide help or value to you. When you're ready to buy or sell a home of your own let us know here. Please feel free to join the conversation by dropping us a comment below.