Living in Anaheim: 6 Things to Know BEFORE Moving to Anaheim, CA!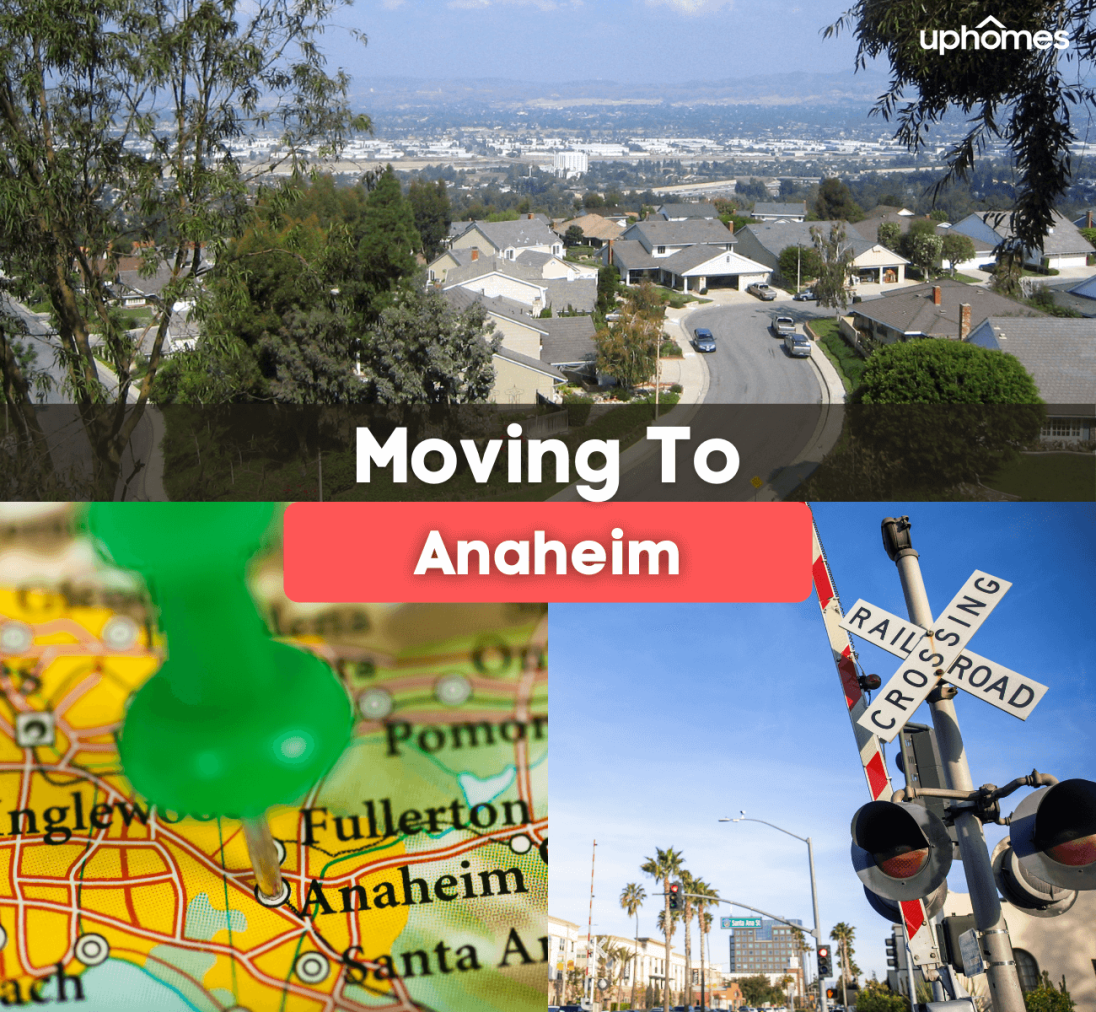 Living in Anaheim,CA
Are you moving to Anaheim, CA? Here is what it is like living in Anaheim!
Located just 24 miles south of Los Angeles in beautiful southern California lies the city of Anaheim. Known as the second-largest city in Orange County when comparing land areas, Anaheim offers its residents a good mixture of urban and suburban living and a wide range of neighborhoods. With a current population of almost 400,000 people, Anaheim is a big city with many opportunities. Originally named after early German settlers, the name Anaheim translates to "home by the Santa Ana River." Great for families, young professionals, and retirees, Anaheim is located near many attractions, green spaces, and cultural activities that make the city such a fast-growing area.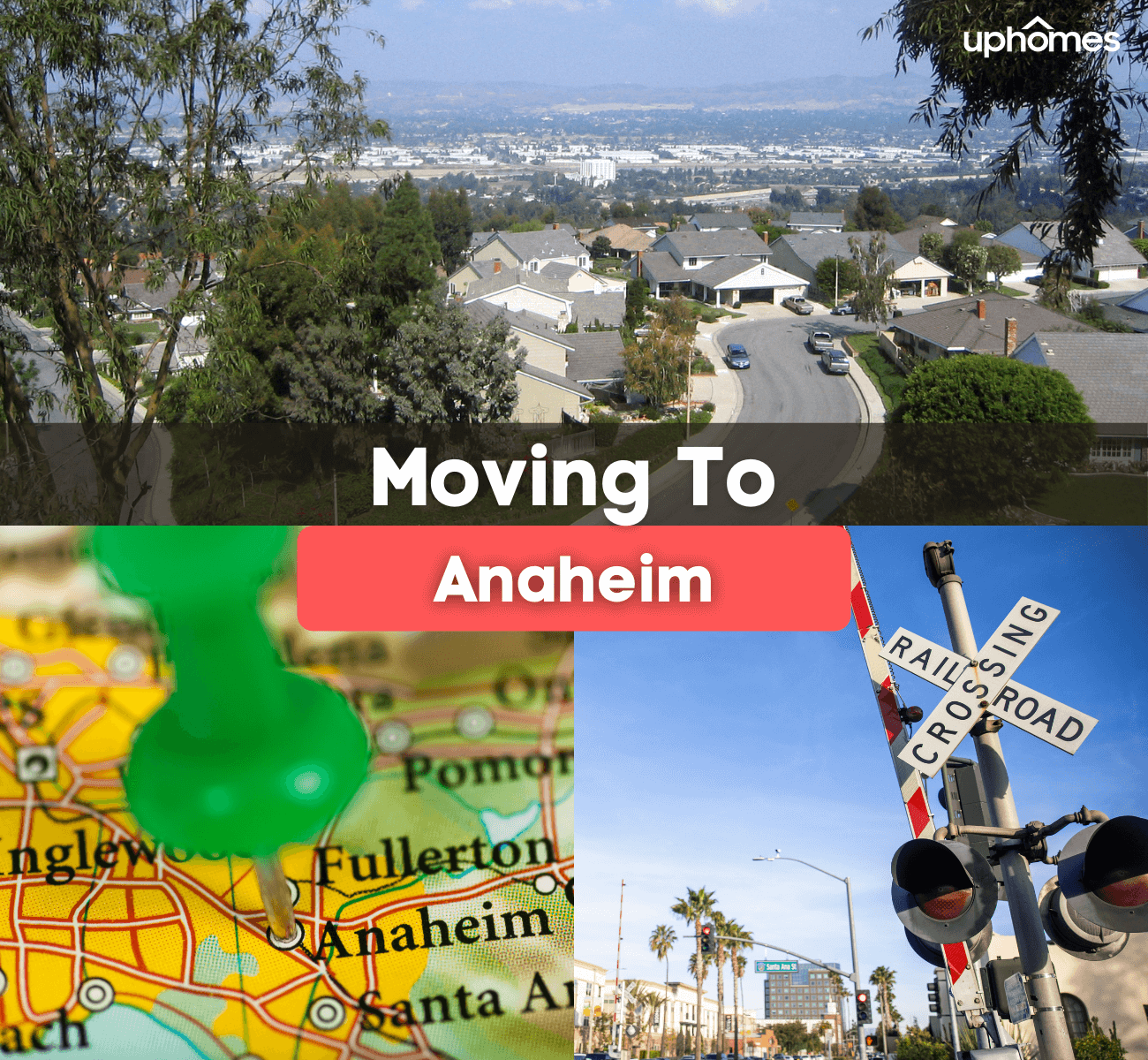 Prized for its safety, Anaheim has a crime rate of 15% lower than the California state average and has been named one of the safest cities in the country. Not only is the area safe, clean, and classy, but the city has a multitude of parks, well-maintained streets, public tennis courts and sports fields, highly rated schools, unique shops, and delicious restaurants. Considered an excellent place to live, if you make the big move to Anaheim, California, then you have come to the right place. This moving guide was created to help give you all of the ins and outs of living in this low-key but exciting city. Read on to learn more about the 6 Things to Know BEFORE Moving to Anaheim, California!
Be neighbors with Mickey.
Do you love all things Disney-related? Then Anaheim may be just the place for you. Home to Disneyland Resort and Theme Park, Anaheim will mean that Mickey Mouse is just right around the corner. Open since 1955, this theme park is considered "the happiest place on earth," and with good reason. Featuring two theme parks Disneyland Park and Disney California Adventure Park, Disney is making dreams come true no matter what age you are or where you are from.
Housing multiple shops, restaurants, and Disney-themed rides, Disneyland may be smaller than Disney World in Orlando, Florida, but the theme park offers many unique rides and experiences that set it apart. There is even a Downtown Disney district with thriving nightlife and after-park fun. Check out cool rides such as the Incredicoaster, the Indiana Jones Adventure, Guardians of the Galaxy Mission: Breakout, and Star Wars: Galaxy's Edge. Plus, choose to stay at one of the many resort area hotels, including Disney's Grand Californian Hotel and Spa, Disneyland Hotel, and Disney's Paradise Pier Hotel. There are also many hotels nearby that are just off of Disney property to check out.
Before visiting, remember that the COVID-19 Pandemic has limited experiences, attractions, and availability in the park. When buying a ticket in advance, reservations may be required to enter the park. Make sure to refer to the Disneyland website for additional information regarding ticket prices, reservations, and the current COVID-19 protocol.
Fun Fact: One of Disneyland's best-kept secrets is Disney's Club 33. Known as the most exclusive Disney restaurant and lounge in the world, Club 33 has become one of the most coveted destinations in any theme park. With a long waiting list and an initiation fee of $25,000 to $50,000, Club 33 is a Disney experience that is once in a lifetime.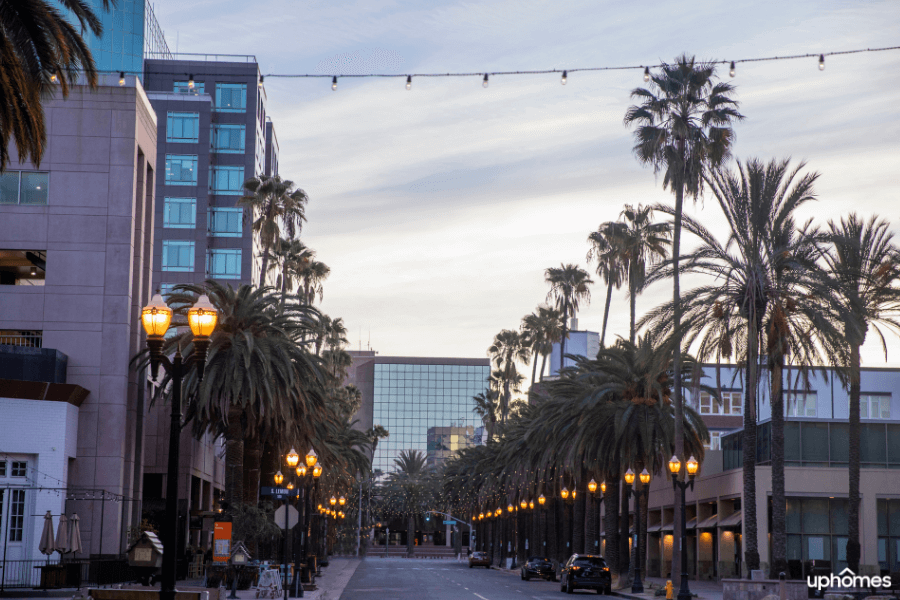 High cost of living.
While Anaheim may be a great place to live, the city still ranks as one of the most expensive places in the United States. Orange County, where Anaheim is located, was named one of the five worst places to live if you want to save money. Not only is California one of the most expensive states to live in out of the whole country, but Anaheim's location right next to Los Angeles and many popular attractions happens to make it a top destination and desirable area, which accounts for its high prices.
Luckily, Anaheim is still 12.2% cheaper than living in Los Angeles and 21.48% more affordable than living in New York City. For a family of four living in Anaheim, expect up to almost $4,000 of estimated monthly costs excluding rent and housing costs. For a single person, an average annual salary of around $80,000 is considered decent. After taxes with this salary, prepare to take home about $5,000 a month. If you are wanting to save money and enjoy your paycheck to take you further, then this is something to seriously consider before moving to Anaheim, California. While the minimum wage in California may currently be at $14 an hour, the high cost of living will, unfortunately, put a dent in your wallet.
Climate
Due to the city's Steppe climate, residents can expect warm and dry weather alongside low humidity all year round. While the months from May to August may be the most popular time to travel to Anaheim for its fabulous sunny and warm weather, most days in this part of southern California are mild and enjoyable. While the summers may be arid and clear, winters are cool and partly cloudy. The hot season lasts from July through September, with an average high daily temperature of around 85 degrees Fahrenheit and a low of 65 degrees Fahrenheit. The hottest month of the year is August. On the other hand, the excellent season lasts from November to March with an average high daily temperature of around 70 degrees Fahrenheit. The coldest month is December when the average high is about 67 degrees Fahrenheit and the middle low dips to about 46 degrees Fahrenheit.
Since the temperatures rarely dip below 40 degrees and rarely get below freezing, Anaheim does not ever experience snowfall. While it may snow in the nearby mountain ranges unless you want to go skiing, feel free to leave your snow shovel and heavy winter jackets behind when packing. Rainfall is also scarce. Receiving an average of 280 days of sunshine a year, Anaheim experiences about 35 days of precipitation on average. The wet season lasts from November to March when the chance of rain is greater than 10% on any given day. During the rest of the year, precipitation is rare. Much like the rest of the state of California, Anaheim is experiencing a drought due to these low levels of rainfall. 97.5% of the state is in some form of drought, while 33% of California is in an exceptional drought. Since drought is such an issue, residents are encouraged to conserve water in any way possible. Take shorter showers, turn off the water while brushing your teeth, and only run the washing machine and dishwasher when you have a full load.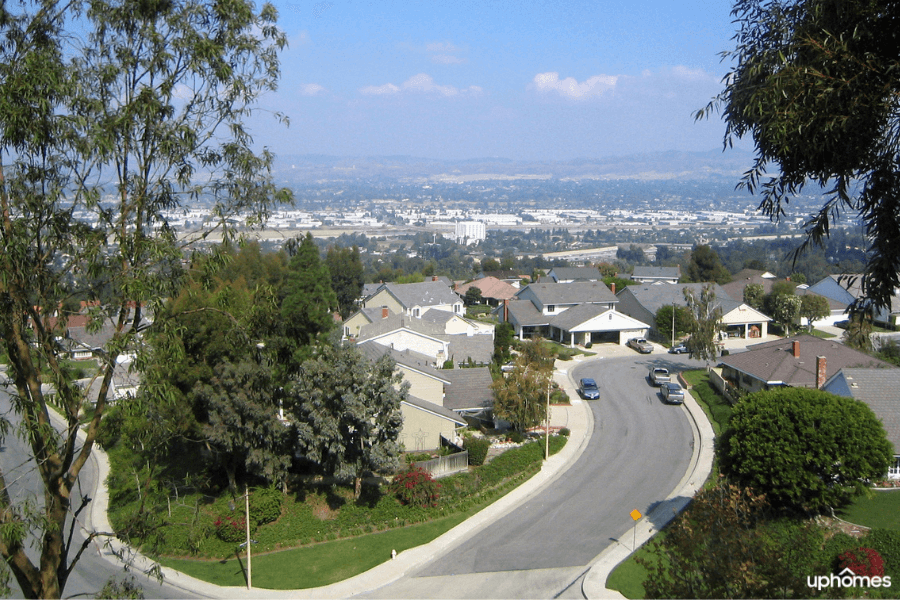 Education
Are you moving to Anaheim with your family? Then you are in luck! Anaheim, California, has eight public school districts and 74 public schools. With a total of 47 elementary schools, nine junior high schools, and 14 high schools, your children will have plenty of opportunities to learn and excel while making new friends. Rated above average, the Anaheim public schools are some of the best in the country, including Anaheim Hills Elementary, Crescent Elementary, El Rancho Charter School, Orangeview Junior High, Canyon High, and Western High. There are even a variety of private schools for students, such as Acaciawood Preparatory Academy and Cornelia Connelly High School. With such fantastic education, your kids will love their new home in Anaheim just as much as you will.
There is no shortage of those seeking higher education opportunities in Anaheim either. Home to various private and public institutions, two-year and four-year, earning your degree in Anaheim could not be easier. For example, the Southern California Institute of Technologyis a great place to enroll if you want to further your education in the tech field. Other nearby institutions include California State University, Fullerton, located just outside Anaheim. This public university has a total of 41,000 students, meaning it has the largest student body out of the entire California State University system. Fullerton College, Chapman University, Santa Ana College, and the Fashion Institute of Design and Merchandising in Los Angeles are nearby.
Sports
Calling all sports fans! Anaheim is home to multiple professional sports teams and amateur leagues that will have you cheering in no time. No matter what sport you love, Anaheim has a section for it. If you like all things hockey, check out the Anaheim Ducks. Founded by The Walt Disney Company in 1993, the Ducks were once called the Mighty Ducks of Anaheim and were named after the popular Mighty Ducks Disney Movies. Now playing at the Honda Center downtown for the Western Conference of the National Hockey League in the Pacific Division, it is a must-do to-see game. If you are a baseball fan, prepare to back the Los Angeles Angels. This Major League Baseball team is a member of the West Division and plays at the Angel Stadium of Anaheim in Orange County. So put on your black, gold, red, and navy blue and route for the home team.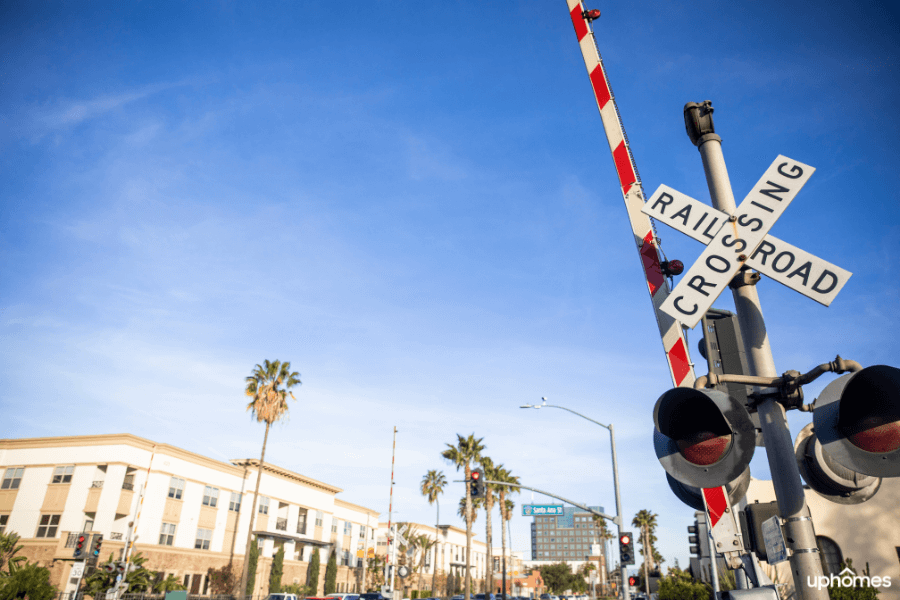 Spend time outdoors
While the hustle and bustle of city life may be exciting, it is also important to step back every once in a while to get some fresh air. Anaheim has many parks, walking trails, lakes, playgrounds, nature preserves, skate parks, tennis courts, and dog parks to explore. Spending time outdoors is part of everyday life in Anaheim and many residents like to spend their evenings and weekends this way. Even though the city is not directly on the coast, Anaheim is also only about a thirty-minute drive away from Huntington Beach and Long Beach for an adventure near the ocean.
Check out these local favorite parks and outdoor activities in Anaheim, California!
Moving to Anaheim, CA - The Bottom Line
If you are moving to California and want to soak up the sun in the southern part of the state, consider moving to Anaheim. Surrounded by big-city amenities, top-notch attractions, and high-quality living, it is no wonder why both families and singles are moving to Anaheim, California. Living in Anaheim means you are only an hour and a half away from San Diego and six hours away from San Francisco. For those worried about safety and the dangers of downtown, the northeast part of Anaheim and Anaheim Hills is not only the most sought-after places to live but are also the safest. If you are moving to Anaheim and looking for the good parts of the city, then make sure to reach out to our knowledgeable and experienced Realty Specialists to help and guide you through the home buying process. With the help of our team, find a neighborhood that fits your budget and meets all your criteria. Whether you are moving for work or just for a change of scenery, we are here to help. Contact us today to help you find your dream home in Anaheim, California!
#blog-moving-california-cta#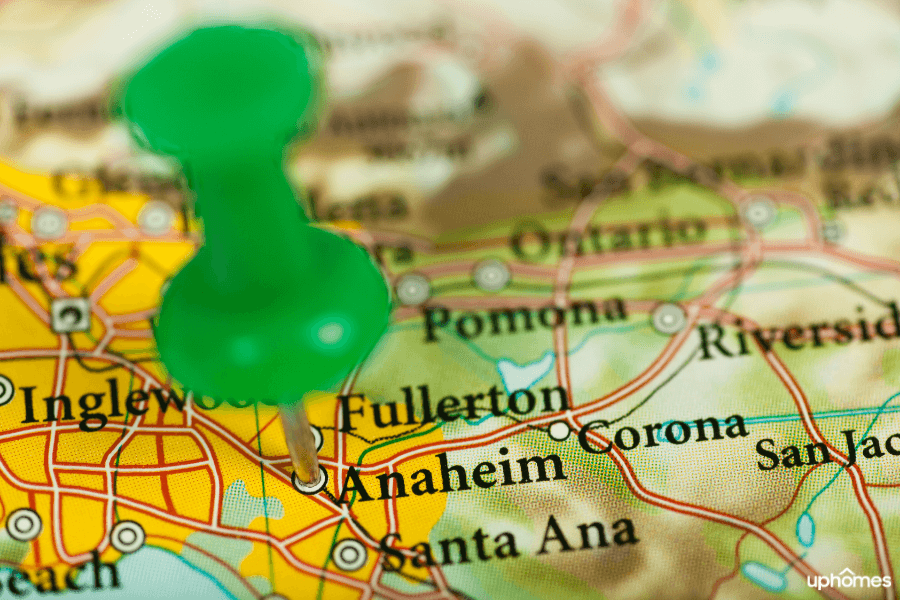 Find your new home
Search real estate and homes for sale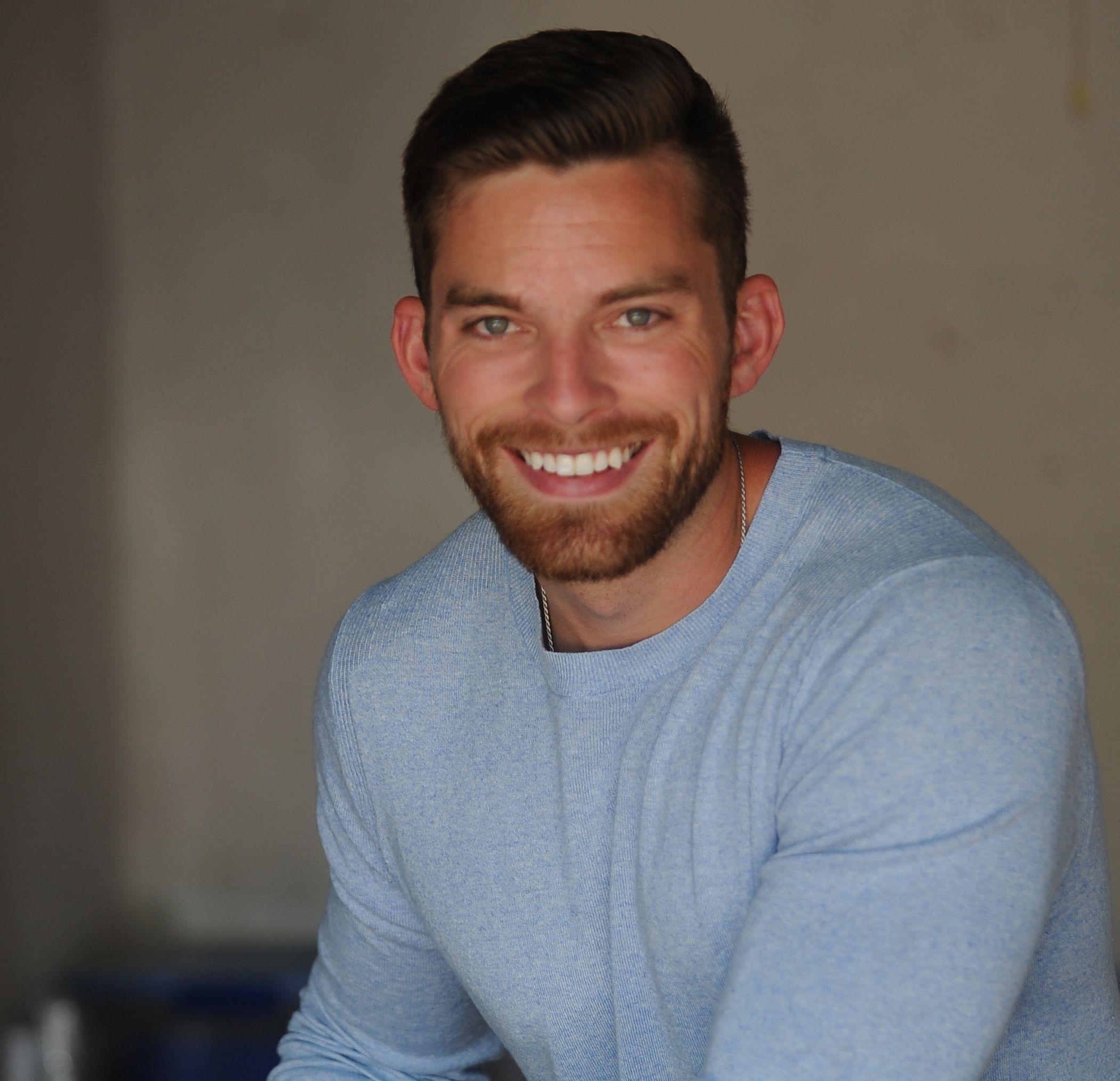 Ryan Fitzgerald
Hi there! My name is Ryan Fitzgerald, and I am a REALTOR®. My goal is to help you learn more about real estate through our Real Estate Blog! Hopefully, you enjoyed the above blog post and it found a way to provide help or value to you. When you're ready to buy or sell a home of your own let us know here. Please feel free to join the conversation by dropping us a comment below.