What Is a Mother-in-Law Suite in Real Estate?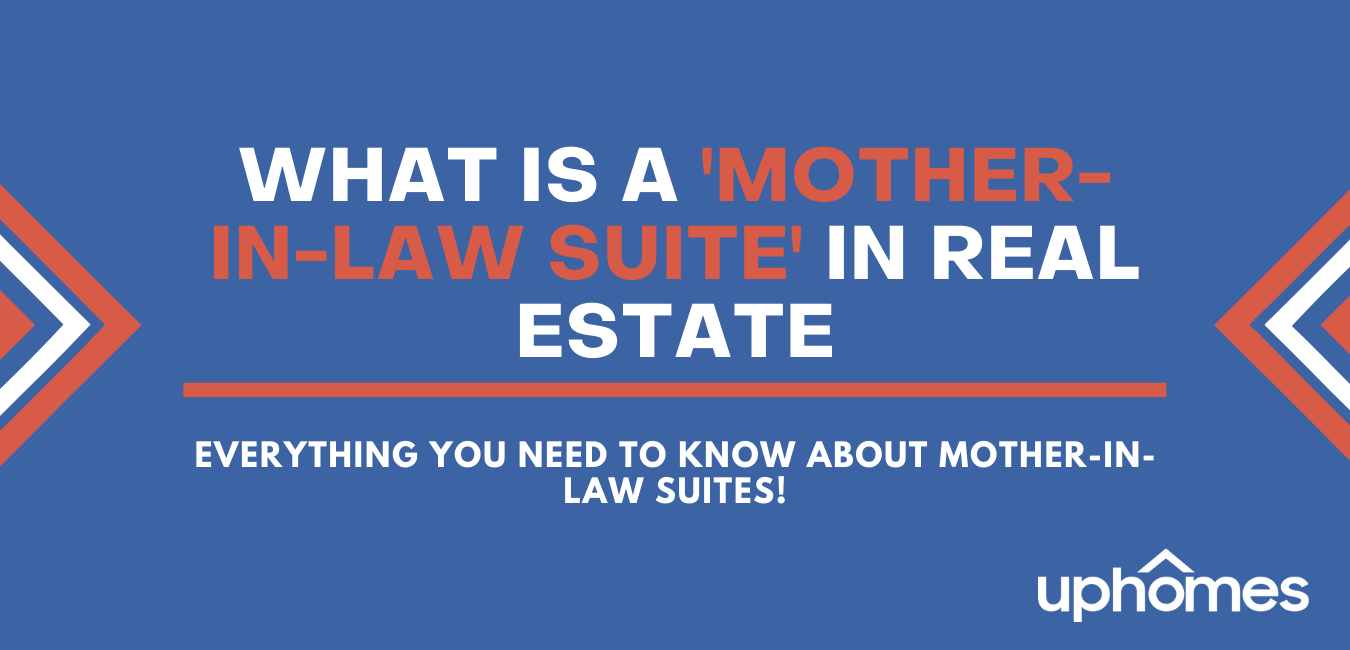 What Is a Mother-in-Law Suite in Real Estate?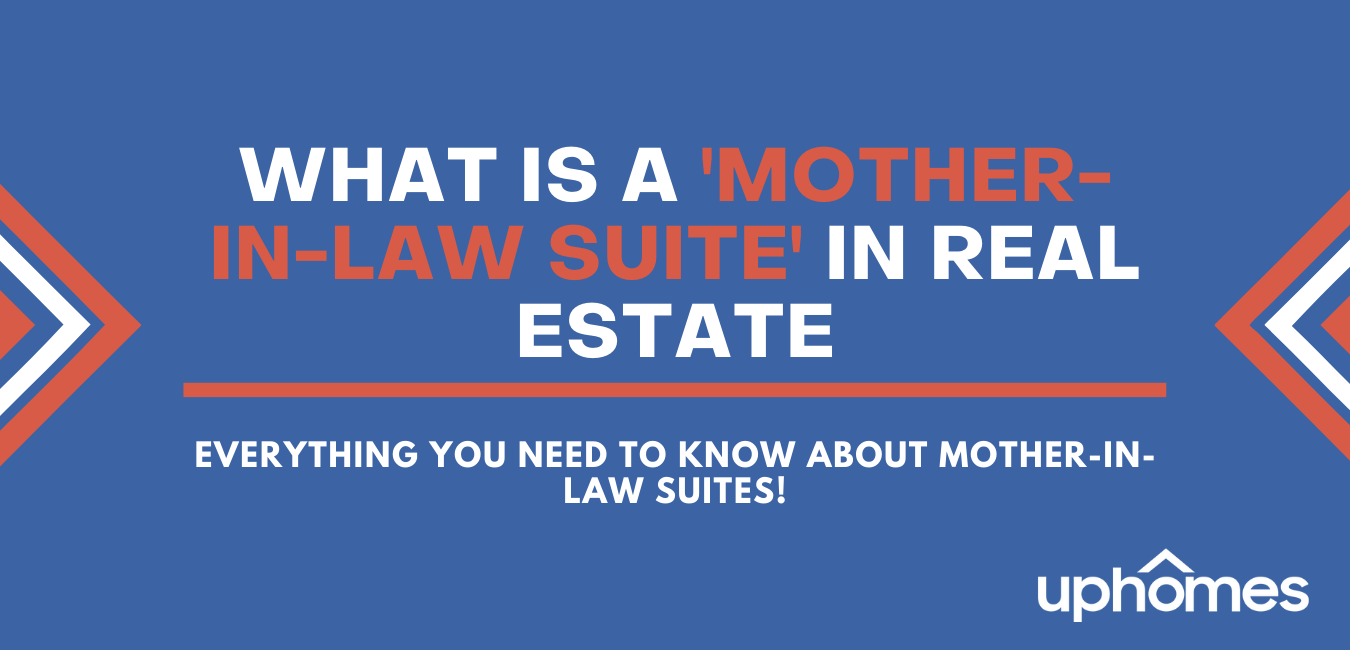 You've likely heard the term Mother-in-Law Suite when searching for Real Estate. Typically, that is followed by prospective buyers asking what is a mother-in-law suite in real estate?
Additional questions we will answer within this article: So what are mother-in-law suites? Are there different types of Mother-in-Law suites and what exactly are they? How much do Mother-in-Law suites cost to build? Do they add value to the home?
Here's a comprehensive guide on mother-in-law suites, answering all that, and more.
What Should People Know About Mother-in-Law Suites?
The first thing you should know is that mother-in-law suites go by many names: an in-law apartment, a guest dwelling, a secondary-suite, and so on. In all cases, a mother-in-law suite goes above and beyond the usefulness of a typical guest bedroom.
And while the utility of certain spaces in a home isn't flexible (a bathroom will always be used as a bathroom) mother-in-law suits can be just about anything.
Mother-in-Law Suites Have Multiple Functions
These spaces can be used as their name implies: to house an older or younger family member in their own private space. However, they can operate for entirely different roles, too.
Mother-in-Law suites make terrific rental properties. If they're an accessory dwelling unit (meaning the suite isn't attached to your home) you can easily rent the space daily, weekly, or monthly. Before selling your home with a mother-in-law suite you may find that you want to rent it out instead.
In-home units can be long-term rentals too, but they can make even better Airbnb rentals. Separate entrances from the main portion of the home grants secure, separate spaces for both you and your visitors.
Finally, a Mother-in-Law suite can be multi-purpose. It could be a glamorous she-shed, a hulking man-cave, a garden shed, a workshop, all on top of being a living space for you or your guests.
Size Matters for a Mother-in-Law Suite
Most ordinances require a Mother-in-Law suite, particularly those not connected to the primary dwelling, to be less square footage than the primary suite. If you don't exceed this limitation, there's a good chance you'll receive a permit to build a Mother-in-Law suite.
Charlotte, North Carolina regulations pertaining to different dwelling units are a great place to start when building a Mother-in-Law Suite. If you're looking at homes for sale in Charlotte we can help you find one with a great Mother-in-Law Suite!
While secondary-suites cannot be larger than the primary dwelling, they often are larger than ordinary guest-rooms. They can range from studio-apartment style spaces to multi-roomed apartments.
Costs, whether you're buying or building, will range based on the amenities included in the mother-in-law suite.
Amenities Included
A Mother-in-Law suite is a private living area within, or on the property of, a single-family home. This is something a lot of folks look for when buying a home.
The keyword to focus on is private. In-law suites provide comforts such as separate entrances, kitchens or kitchenettes, as well as some additional living space. Mother-in-Law suites are known to have their own full bathrooms, as well.
Additional storage space is also a feature. Most Mother-in-Law suites have closets and ample space for their resident, or the homeowner, to store additional furniture, seasonal decorations, or sports equipment.
Something to consider is sound-proofing and insulation. Since these spaces are meant to provide privacy, you don't want your mother-in-law (or another resident) to hear everything going on in the remaining home.
Including a separate thermostat adds to the separate nature of this space.
Zoning Laws and HOAs
Certain restrictions can arise when building a Mother-in-Law suite. You will likely require permits from your local ordinance.
If you live in a community with a homeowner's association there could be additional hurdles. Make sure to read through the HOA guidelines before committing to building a Mother-in-Law suite.
Some communities will out-right ban accessory dwelling units. Others may require you to get neighbor signatures, with certified letters stating your permission to build.
It can be a pain, but doing this up-front will be better than having legal issues down the line. Especially if you intend to use the suite as a rental space.
Can Any Space Be Considered a Mother-in-Law Suite?
In-law suites don't have a ton of rigidity, so long as they go above and beyond the basic scope of a guest room.
A converted basement could be a Mother-in-Law suite. Even an attic or insulated garage could qualify if the work is put in to deem it a dwelling space. 
Unfortunately, this means that anything that stands out above a traditional guest bedroom can be deemed a Mother-in-Law suite.
This means that when you're purchasing a home you may need to take this term with a grain of salt. Realtors and sellers can use the term sparingly in an attempt to make the home more appealing. 
What Are Examples of Different Types of Mother-in-Law Suites?
Mother-in-law suites are most often attached to the home. They can be updated basements, guestrooms, or garages. But they also can be detached from the home as well.
Accessory Dwelling Unit
An accessory dwelling unit is an outbuilding, located on your property, with electricity and plumbing installed. Titles could vary on what you call or do with space. It could be a she-shed, a man-cave, a rental unit, or a mother-in-law suite.
These usually require larger lot sizes and thus are more common in upper-end neighborhoods.
Converted Spaces
These spaces can be easy and far more cost-effective for converting into mother-in-law suites. We're talking about garages, basements, or main-floor expansions.
When looking at a property with one of these suites, confirm they have ample privacy. You may need to invest in additional sound-proofing, locks for security, and insulation.
Ideally, you won't need to add to your present foundation to perfect the space. COn add many doors or windows to turn the space into your perfect setting. 
How Much to Build a Mother-in-Law Suite?
In 2019, the average cost of adding a mother-in-law suite was between $32,700 and $63,000. That's a pretty wide margin. It's a lot less than how much it costs to build a house!
This doesn't take into consideration building a new structure, separate from the home. Costs can vary for new construction, up to $125,000.
Costs Involved in Building a Mother-in-Law Suite
You'll need to consider just about everything if you're starting from scratch including how long it will take to build a mother-in-law suite. The good news is it takes a lot longer to build a home. You may even be able to build it yourself.
That includes plumbing, electricity, appliances, furniture, and potentially drywall and foundation work. Add to that the cost of hiring professional contractors and things start to add up.
The Silver Lining
The good news is that less of these costs are permit-dependent. More and more cities are allowing accessory dwelling units to be built on homeowner's properties. ADU's help balance housing costs by providing additional rental properties in populated areas.
In rare cases, there are tax benefits from owning a property with multiple families and purposes. For example, if you use the Mother-in-Law suite as an office space you could potentially write that off on your taxes.
Make sure to take into consideration the rules and stipulations for your particular community before doing so, however.
Do Mother-in-Law Suites Impact Home Values?
Simply, yes. Just like adding a pool, finishing a basement, or updating your kitchen, the value of a home should increase regardless of if you're buying or selling the home.
America Has More Cross-Generational Families
Historically, families lived separately by their generation. Many old mansions offered guest cottages for their servants or nannies. Both trends have decreased considerably in modern times.
Yes, families, today are living more and more cross-generationally. A study in 2019 concluded that roughly 20% of Americans lived with two or more adult generations in a single household. That's up from 12% in 1980.
On average, more adult children live with their parents during or after their collegiate years. Not to mention that having an in-residence parent can be more affordable than paying for their stay in a retirement community.
Further benefits include only having one monthly mortgage split between a larger family unit. Having grandparents available means there's no longer a need for hiring a babysitter, or pet-sitter when you're away.
Rental Properties are Enticing
There's a modern trend of sharing and renting out spaces in one's home. This trend has formed due to sites such as Airbnb which make the process streamlined for the homeowner and the renter.
After all, who wouldn't like an additional bit of cash in their pocket each month?
Young or first-time homeowners may consider this space a long-term investment. If they don't have children or extended family staying with them at present, they can use the revenue generated to lower their overall monthly bills.
Having this space available means that when a guest comes, or they do decide to have children, they'll have living space available and ready for them.
How Much Would a Buyer Pay for a Mother-in-Law Suite?
In a survey by the National Association of Realtors, 33% of buyers would pay roughly $3,000 more for an additional Mother-in-Law suite. This same study concluded that mother-in-law suites and newly finished basements were the top features a home-buyer would pay more for.
If you're paying attention, $3,000 doesn't equate to the hefty up-front costs of building a Mother-in-Law suite. Meaning if you're a first-time homebuyer, you're likely getting a bargain compared to what the owners paid to install it.
That's of course not the entire story. Homes with larger square footage and additional rooms can increase the value of the home even further.
Just know this is a double-edged sword. Sacrificing a garage for a Mother-in-Law suite may grant you a smaller pool of interested buyers. The same goes for a basement or a traditional bedroom.
No matter what, before committing to a purchase, ensure the build quality of the Mother-in-Law suite is high. If the installation was done by hand, or by someone other than a professional, the value will be less than had it been done to a higher quality.
You Determine the Value of a Mother-in-Law Suite
If you want or need a mother-in-law suite, only you can determine it's value to you and your family. That means that while the up-front costs may be heavy, don't discount the amount of use you'll get out of it.
If you have family that visits regularly, decide to rent out the Mother-in-Law suite, or plan to rent out space, factor these in before purchasing.
What Are the Drawbacks of Mother-in-Law Suites?
Naturally, there are additional costs involved with having a Mother-in-Law suite, particularly if it is considered an accessory dwelling unit. The energy costs will go up as you have to heat and cool the separate space.
Water and electricity will go up as well if you have someone staying in the suite. If you cover these costs by renting out space, you can easily net positive. However the more space, the more monthly costs you can incur.
Don't forget about regular cleaning and upkeep. This means vacuuming carpets, clearing gutters, replacing fixtures, and light bulbs, on top of any additional repairs that come with extra space.
Another hiccup is insurance costs. Before building an accessory dwelling unit for your Mother-in-Law suite, ensure your home owner's policy covers such a space. If it doesn't, that'll be an additional monthly cost.
And if you plan to rent out the suite, you can bet you'll need additional coverage to properly protect your home. This will vary again whether or not the unit is rented daily or monthly and whether or not the Mother-in-Law suite is attached to the home.
A long term rental may also require you to get landlord insurance.
In short, if renting the space excites you, contact your insurance providers to see how much the additional coverage will cost you monthly. 
Final Thoughts on Mother-in-Law Suites
A mother-in-law suite adds immense value for homeowners. You can't solely count on the cost of installation to make up how much it's worth to you. Keep in mind that home inspectors will inspect Mother-in-Law suites the same way they inspect homes.
If you're looking for a home in the Charlotte area, there are some tremendous properties available on the market today. Don't delay when it comes to owning the home of your dreams that exceeds your wildest expectations.
And if you liked our content and want to keep learning about different aspects of homeownership, check out our other blog posts.

Find your new home
Search real estate and homes for sale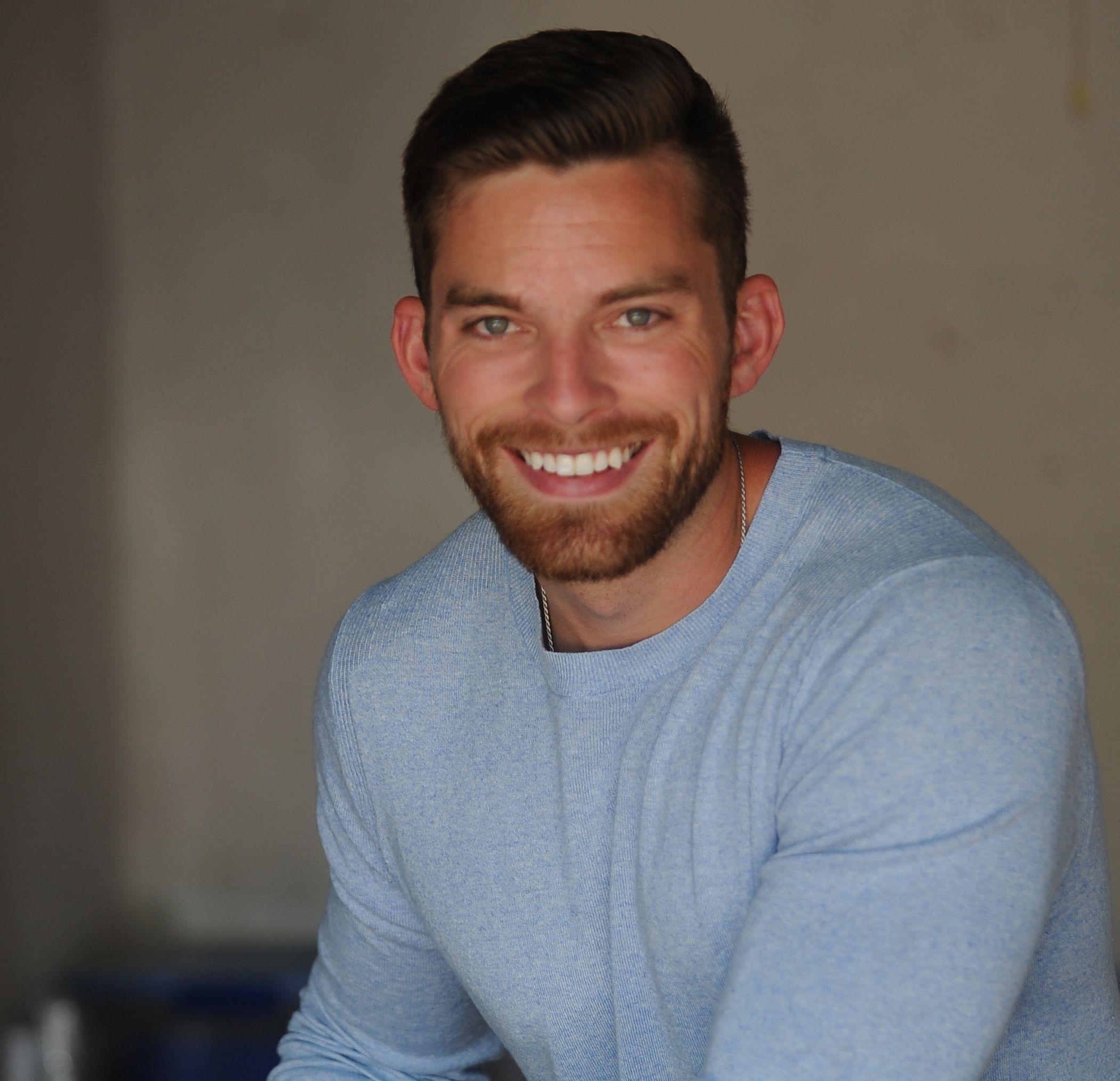 Ryan Fitzgerald
Hi there! My name is Ryan Fitzgerald, and I am a REALTOR®. My goal is to help you learn more about real estate through our Real Estate Blog! Hopefully, you enjoyed the above blog post and it found a way to provide help or value to you. When you're ready to buy or sell a home of your own let us know here. Please feel free to join the conversation by dropping us a comment below.