7 Tips BEFORE You Buy a Condo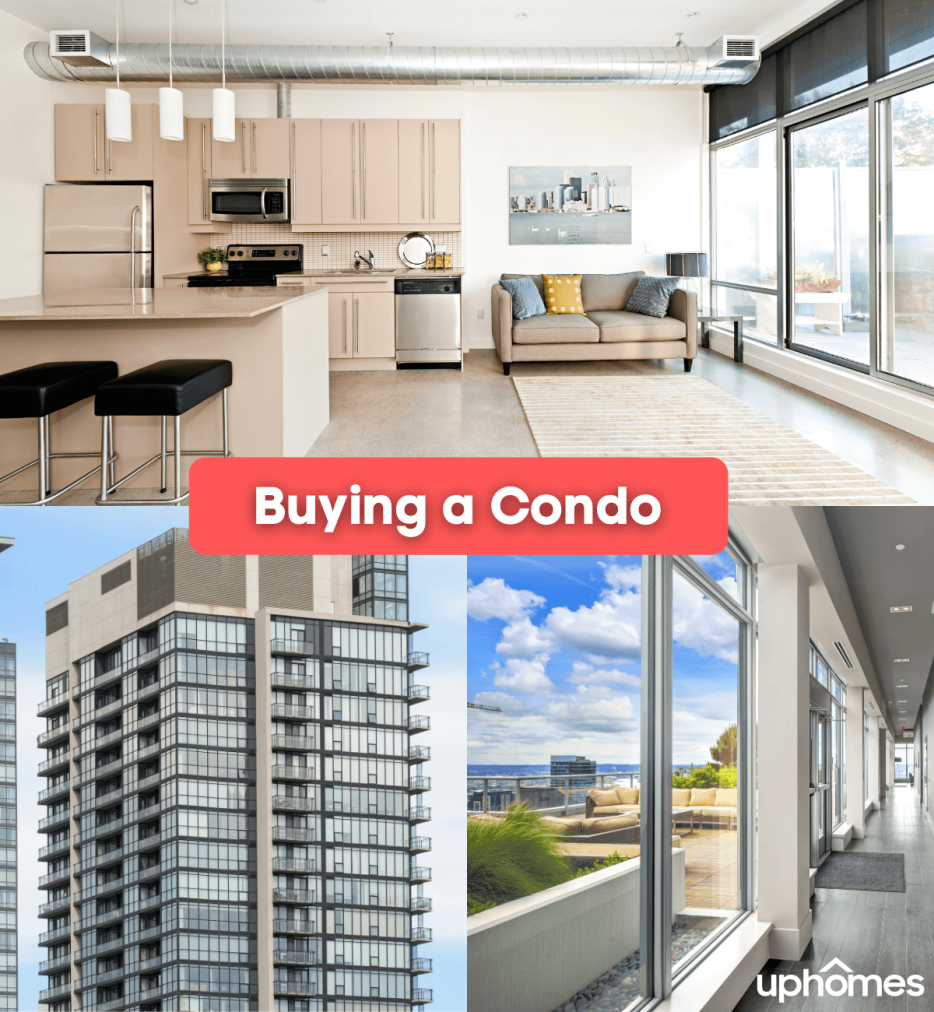 Buying a Condo
Buying a condo can be an exciting thing to do, but it's also different from purchasing a single-family home. There are rules and regulations that apply to condos, and the kind of life you will live in one will be different from what you would have in other types of housing arrangements. That's why it's important to know exactly what you're getting when you choose a condo instead of a house. Make sure you look at a few options before pursuing a single-family home, a townhome, or a condo. Here are some of the most important tips to think about, BEFORE you sign on the dotted line for that condo purchase.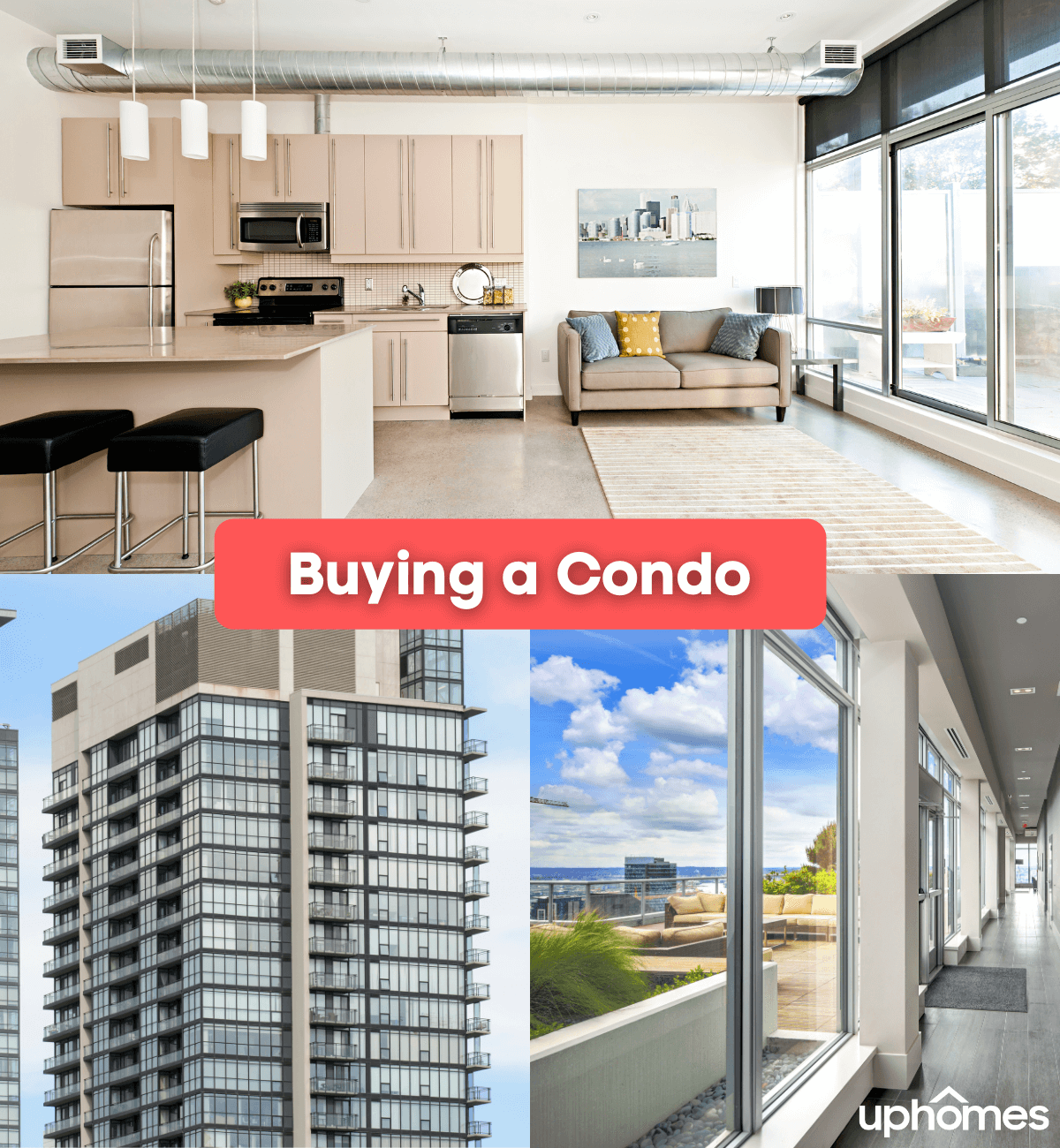 Consider the Lifestyle You Have or Want
Condos are unique, in that they offer a different kind of lifestyle than a detached home. You don't need to worry about mowing the yard or pressure washing the exterior, but you also won't have a private backyard for your kids or pets. Condos come in all shapes and sizes from luxury condos to the older beachfront condos that have been around forever. Either way, it's important to consider what lifestyle you want before buying a condo.
You'll be sharing walls, floors, and ceilings with other people, which can contribute to neighbor noise that you might not be very happy about. Many condo buildings are pretty well insulated to help with that concern, but older ones might not give you as much peace and quiet. Be prepared for hallway noise in some condos.
Your neighbors will have a lot to do with that, as some people are just noisier than others. But even if you move in and all is well, you could get new neighbors later that might not be as desirable. If you're used to (and comfortable with) apartment living then a condo can be a good option. They also work well for people who don't have a lot of pets, or don't have big dogs that need frequent exercise, and may not be good choices if you have a large family with several small children in it.
Work With a Realtor With Condo Experience
Since buying a condo works a little differently than buying a single-family home, it's best to work with a real estate professional who has condo experience. That way you're not missing out on valuable expertise and information that's important to your future plans and goals. There are association documents and other issues you'll want to understand before you decide on your condo, and a Realtor with experience in that sector can be the best choice when it comes to going over all the information you'll need to know.
Additionally, a real estate agent who's familiar with the condos in your local area will know which ones might have problems and which ones don't, so you can choose a good location that's safe and comfortable for the long term. Older condo buildings might be more problematic, but that's mostly a matter of upkeep. When buildings have good maintenance, you're not likely to see as many issues with them even if they've been around for a long time. Do not hesitate to hire a home inspector for your condo during the purchase process.
A brand new condo development could actually be more of an issue, especially if the building was put together quickly or there were corners cut during its construction. The company managing the condo matters, too, and a Realtor who works with condos in the local area will know what buildings you'll want to consider and which ones you may want to consider avoiding to reduce the chances of problems with your new place. The goal of working with a real estate professional is to use their expertise to help you choose the best investment.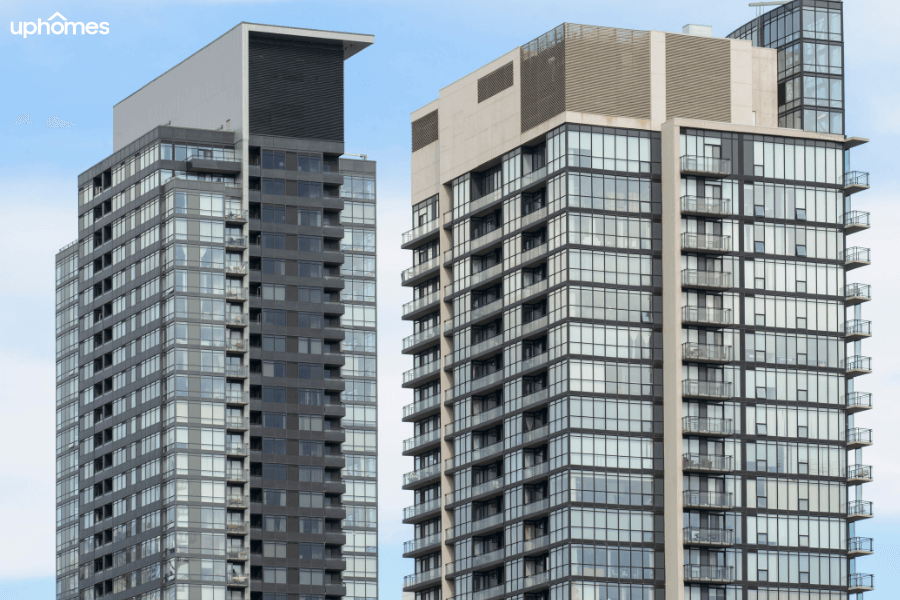 Think Carefully About Desired Amenities
Before you buy a condo, take a look at the amenities it has and consider how those line up with what you're looking for. Location and budget definitely matter, but you don't want to pay for a lot of amenities you'll never use, or miss out on some that would be very important to you, either. When you buy a condo, you're also buying access to the amenities you're interested in. Don't be afraid to speak up and tell your Realtor what matters to you and what you're really looking for.
Being outspoken about what you want and need makes getting proper amenities easier, and could lead you to a condo that's the perfect fit for your lifestyle, budget, location preference, and more. But also keep in mind that the amenities you aren't interested in might be very valuable when you sell your condo at some point in the future. If you're getting the amenities you want, and a good deal, don't be worried about getting "too many" amenities that you aren't using. They should keep up with what other condos offer and cater to people of any age.
Look Into the Property Management Company
The company that's managing the condo will be part of your life for the foreseeable future, so you want to learn all you can about them and what they offer. Buying a condo comes with pros and cons, but getting one with a bad management company can be a recipe for long-term trouble. The management company handles the upkeep for the property, and you want to make sure the condo is going to be maintained well. Companies that handle upkeep poorly probably defer a lot of important maintenance issues.
When maintenance is ignored, it leads to problems that continue to get worse over time. Unfortunately, that can mean expensive repairs and even dangerous living conditions. But you can avoid a lot of that by making sure the property management company that owns the condo is a good one you can trust. When a company doesn't maintain a condo well, it can lead to lower property values and higher HOA dues in the future due to the need for more money to make more extensive (and expensive) repairs down the line.
Researching the company's reputation, and asking who's in charge of the day-to-day operation and repairs, are good starting points. Your Realtor can be a good source of information, but you'll want to expand your search beyond what they can tell you. Tour the condos, and talk to plenty of people. Don't be shy about asking questions, because you're trusting a company you don't know with the upkeep of a party of your home. It's worth taking the time to make sure they're going to do things right and be consistent.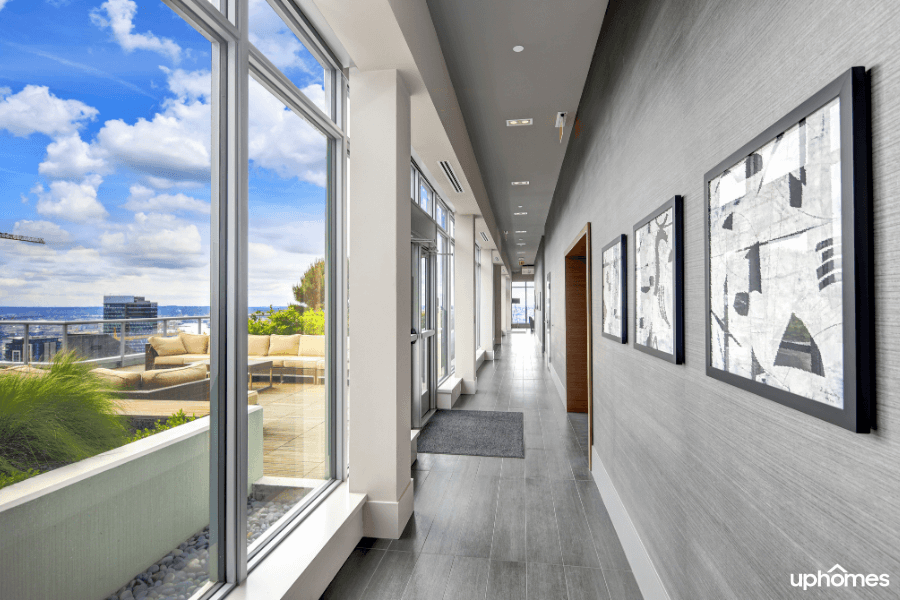 Review the Fees and Regulations of the Association
When you buy a condo, you don't just have a mortgage. You also have association fees that need to be paid. Whether you're buying a condo in uptown Charlotte or somewhere in Florida you will have an HOA. These HOA fees are used to cover the amenities and help keep the property maintained. Usually, lawn care, snow removal, and the upkeep and cleaning of common areas are all included in the fees you'll pay each month. But be sure to ask, because there aren't any specific requirements for what an association has to pay. They can choose what they cover and how much they charge.
Asking about regulations is very important, as well. There may be pet restrictions, noise restrictions, booking guidelines for common areas, and a lot more. When you know all of those regulations ahead of time, it's easier to decide if the condo is a good fit for you. Some condos are much stricter than others, and that might not suit you. But also remember that no noise restrictions for you mean none for your neighbors, as well. Think carefully about whether a few restrictions on everyone might make for a better environment.
A lot of condos have restrictions about how much noise people can make, especially during certain hours. They also may have restrictions on how many pets you can have, as well as breed restrictions for some types of dogs. Additionally, there could be a sign-up sheet for common areas, a number to call, or other booking procedures. There could also be other types of regulations, such as not allowing unaccompanied children in the pool, for example. Knowing the rules ahead of time is very important.
Ask About Any Special Assessments
Sometimes, condo ownership comes with special assessments. These are extra charges that owners are asked to pay when there are significant projects that have to be undertaken. The HOA board votes on these, and many condos have the owners vote, as well. The assessments don't last forever, but they'll definitely affect your budget and costs during the time they're approved for. Be aware that you could end up paying those assessments, so you can put them into your budget if you choose that condo.
Most associations that are being run well avoid special assessments, but there are still extreme cases where they can be necessary. Ask for the financial reports of the association, and have an accountant or attorney you trust to take a look at them. If they agree that the condo's finances are sound, you can feel more comfortable buying there. You may also reduce your risk of having to pay special assessments frequently (or at all), which can make budgeting to live there quite a bit easier.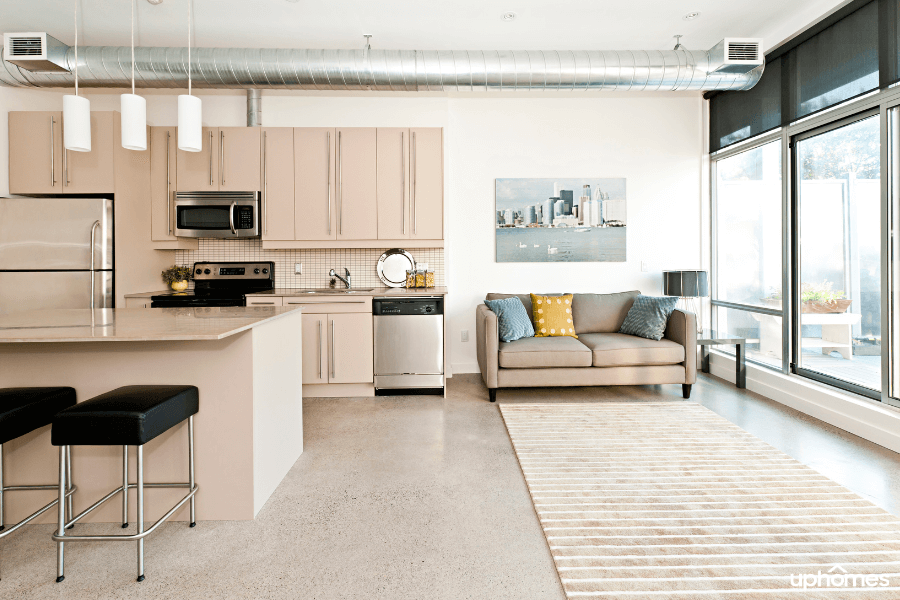 Carefully Consider the Pros and Cons
Before taking the plunge and buying a condo, step back and take a careful look at the pros and cons of that option. You'll likely see lower maintenance costs and could also have a lower purchase price, which is both in your favor. You'll also have amenities to enjoy, and more of an opportunity to be social and get to know your neighbors. Between the easy access and low maintenance Condos can be great options for folks looking to buy a home with disabilities or as a single-parent. Those can be big benefits of condo ownership, especially for someone who lives alone and wants to interact more with other people.
But you also have cons with condo ownership, such as HOA rules and fees, along with an investment risk if too many people fail to pay their dues or the property goes into disrepair. You'll also have less privacy and may have to deal with a lot of renters around you. Some renters are great, but many can be noisy and fail to care for the property as if it was their own. Also consider that you probably won't have assigned parking, and may not have much (or any) exterior storage options.
If you learn about the condo you're considering, work with a knowledgeable Realtor, and take a good look at the pros and cons, you'll be more likely to find what you're looking for in a home. You may decide condo living isn't for you, but it's better to discover that before you buy, rather than have regrets afterward. Condos can be great choices for the right people, but determining if they're right for you is the key to a happy home.
Final Thoughts on Buying a Condo
Buying a condo is something a lot of folks will do who are looking to live in a densely populated city, want a low maintenance lifestyle, or are simply looking for a different type of home. Many people who are looking for a low-maintenance lifestyle will opt for a condo. You won't have to worry about expenses like fixing a septic tank, or who to call to mow your lawn since you won't have one. If you buy a condo just be prepared to pay HOA fees and to work within the HOA rules and regulations.
For those considering buying a condominium unit, you will want to be sure you are working with the right type of Real Estate Agent who has dealt with the purchase and sale of condos before. There may even be specific mortgage lending restrictions on specific units so be aware - oftentimes there can be unique restrictions so if you're moving with the military and intend to use a VA loan make sure the unit is eligible! It is unlikely a condo will be able to be purchased using a USDA loan since most condo buildings are built in dense areas.
Here is a home safety checklist for those of you who may be moving into your new condo and living by yourself!
If you're looking to buy a condo contact us so we can help you with your unique situation and answer your questions before you get too far involved in the home buying process!

Find your new home
Search real estate and homes for sale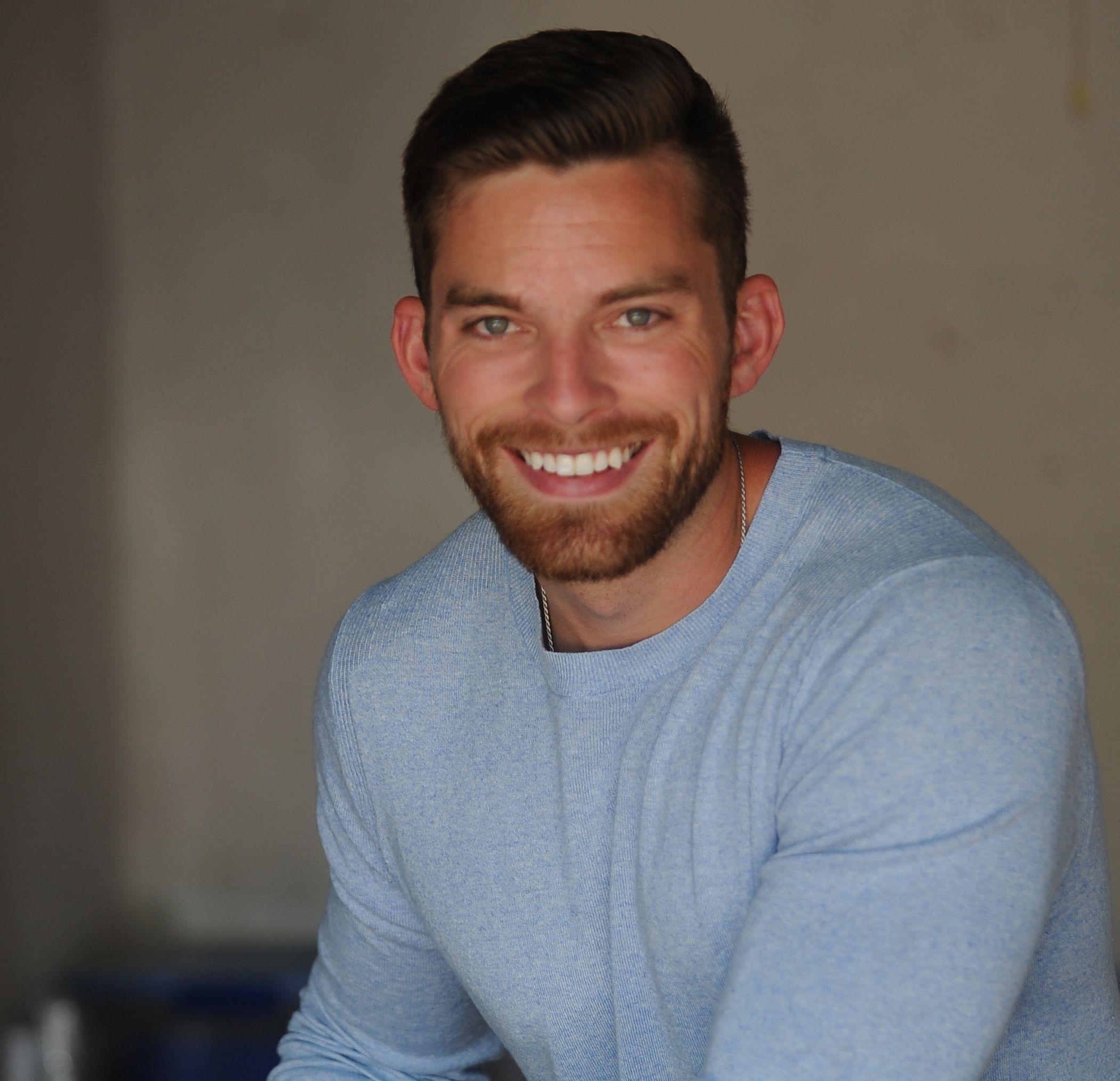 Ryan Fitzgerald
Hi there! My name is Ryan Fitzgerald, and I am a REALTOR®. My goal is to help you learn more about real estate through our Real Estate Blog! Hopefully, you enjoyed the above blog post and it found a way to provide help or value to you. When you're ready to buy or sell a home of your own let us know here. Please feel free to join the conversation by dropping us a comment below.