7 Takeaways: Buying a Luxury Home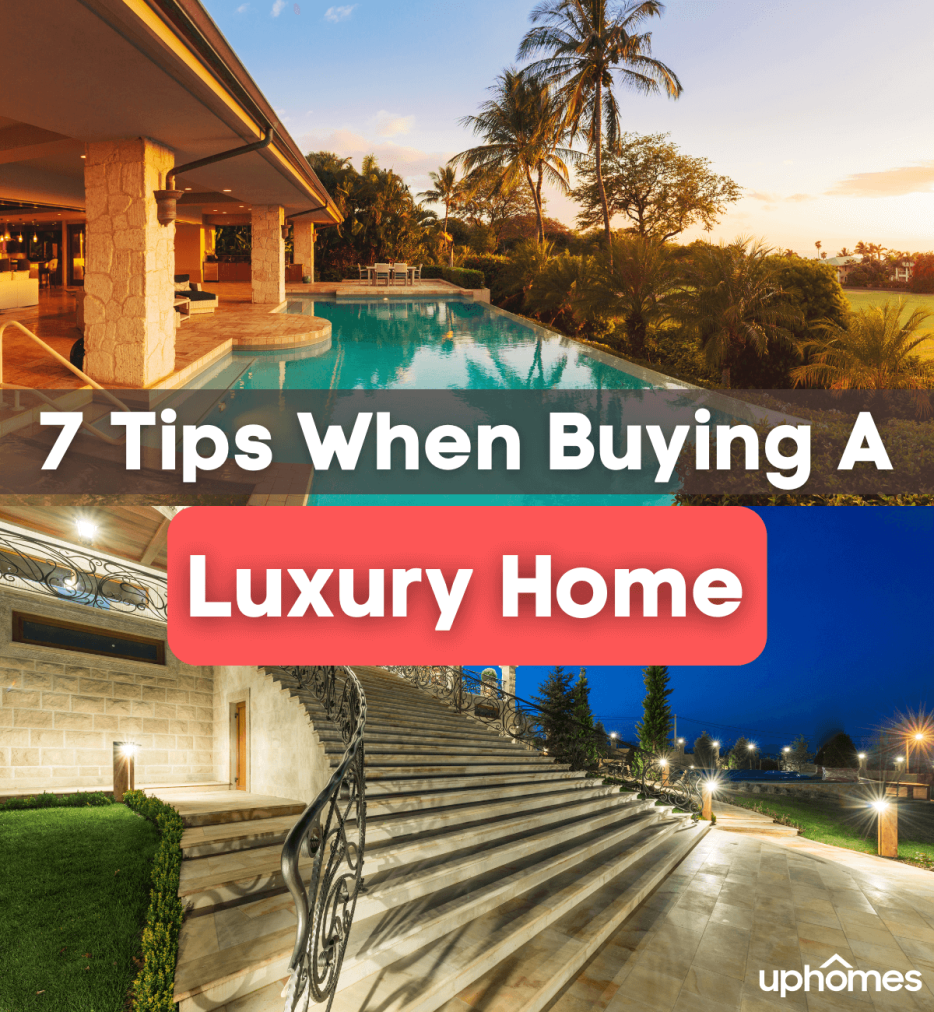 Buying a Luxury Home
Buying a luxury home is equal parts exciting as it is nerve-wracking. When buying a luxury home you're investing a lot of money and/or committing to a substantial mortgage. With a large investment like this comes a lot of homework and ensuring you're buying the right property for you and your family. Oftentimes, the same mistakes first-time homebuyers make are the same ones people make when buying a luxury home. This article is written to help give you the best tips when it comes to buying a luxury home.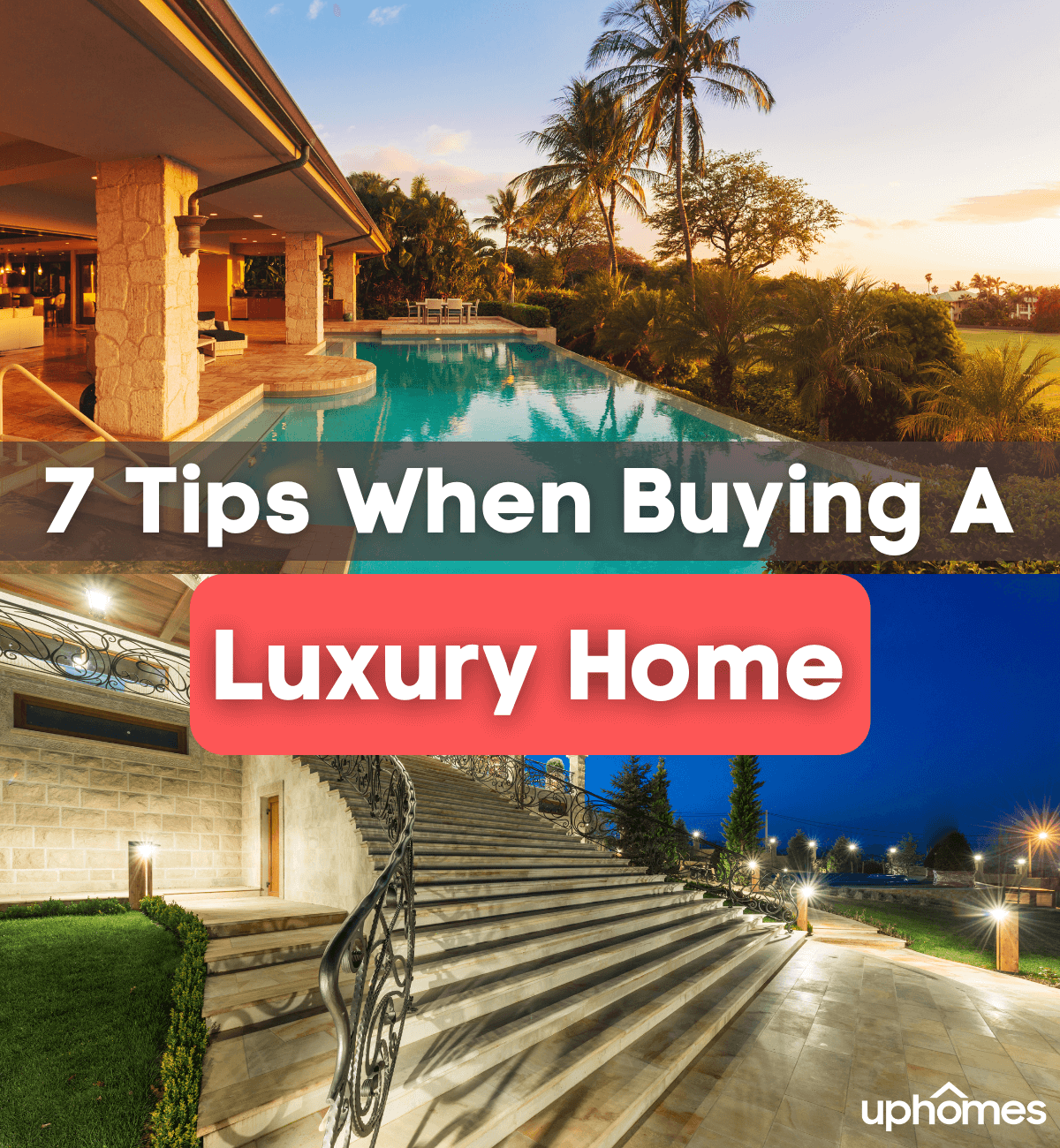 First, let's start by understanding what is the description or definition of a luxury home:
What Makes a House a Luxury Home?
What constitutes a luxury home is going to vary depending on the location. Considered to be homes that are in the top 10% of properties listed on the local real estate market, luxury homes offer luxurious living conditions and an extravagant lifestyle. This is a great definition for luxury homes in any market whether it's Charlotte, NC or San Francisco, CA. A luxury home is typically unique to other homes in the area typically thanks to the location, the land, the size, and the high-end finishes throughout. Whether you're buying a luxury condo, luxury townhome, or any type of luxury property this is a great way to define what a luxury home is.
There are a number of considerations that determine whether a house is high-end. Let's take a look at seven important characteristics of high-end homes.
Location
As you know, location is one of the most important factors in determining the value of a property. Many luxury properties are built in some of the world's most desirable locations, whether it's along the waterfront, in the center of a desirable city, or high in the mountains with an incredible view.
Price
The price of a luxury home will depend on a number of things, including the location. While some neighborhoods, cities, and counties are more desirable and therefore have higher housing costs, luxury homes in these areas will be even more expensive.
Luxury homes could cost anywhere from a few million dollars to over $100 million dollars, depending on the location and specifics of the property.
Square Footage
High-end homes are much bigger than traditional homes. However, a luxury home in a rural area might be a lot larger than a luxury apartment in a place like New York City where space is hard to come by. Even so, there are certainly some luxurious homes in places like New York City that boast tens of thousands of square feet. Here is how square footage is measured.
Materials
Builders of luxury homes aren't just running to Home Depot to grab some bathroom vanities and countertops. These types of homes are constructive and finished with the finest materials. Quality is just as important as how large and lavish a home is, and a large home built with subpar materials is destined to be viewed as tacky and gaudy.
Design
If you've ever pursued the internet to look for lavish homes, you've probably noticed how unique and impressive some of the architecture and designs are. These houses aren't cookie-cutter homes you'll find in your typical suburban development. On the contrary, their design can be one-of-a-kind and jaw-dropping.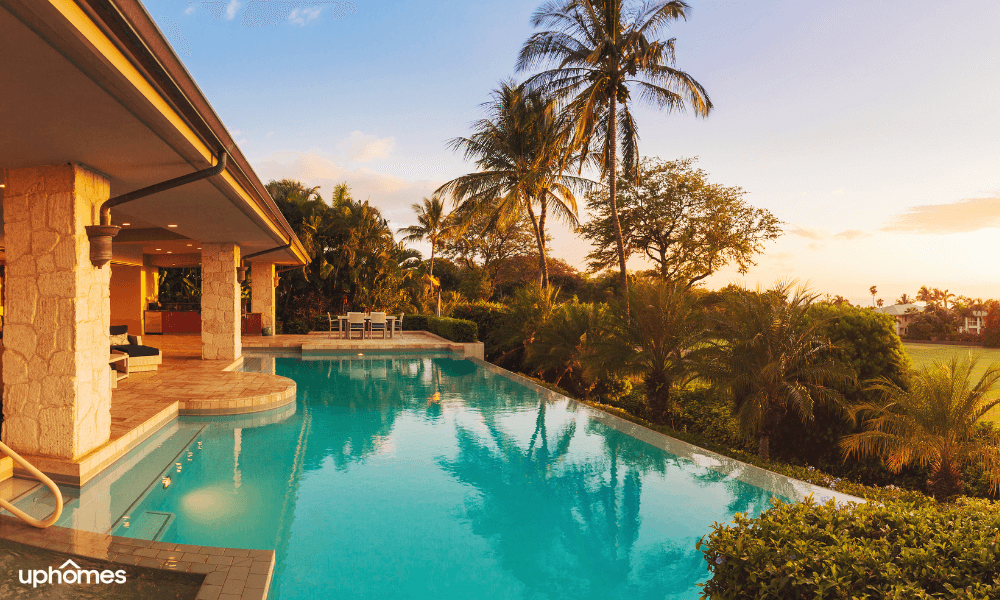 Amenities
For people who build homes to support their life of luxury, you'll find some pretty outrageous amenities available in some of the country's highest-end properties. At this point, the lines between public amenities and private amenities start to get quite blurred. Sure, high-end homes might have tennis courts and swimming pools, but they also might have amenities like shooting ranges, rock climbing walls, bowling alleys, home theaters, and sprawling grounds.
There's a wide range of amenities when it comes to luxury houses, some ranging from reasonable while others certainly qualify as lavish. When thinking about what type of home you want to buy, you'll want to consider the different types of amenities you might want and which ones might end up just collecting dust in an unused and unvisited room.
Maybe you find that having a large, impressive library is totally worth it, but you don't necessarily need a full bar. Maybe a game room is a perfect way for your kids to hang out with their friends, but you don't necessarily need a wine cellar. This isn't to say that you can't strive to buy a house with all of the above and more, but it's just a good idea to consider what you really need and what could end up being infrequently used and a bit of a nuisance to keep up and maintain.
Prestige
Another factor that can contribute to home because considered a luxury property is its prestige. Having a rich history of one kind or another, whether it was the previous home of a celebrity, designed and built by a famous architect, or designed in a historical style when properties have important stories to tell they are seen as more prestigious.
This factor can be difficult to put a price tag on. While having a sense of prestige can make a home seem more unique, special, and luxurious, that doesn't necessarily mean that there are buyers who will pay a higher price tag for it.
Don't Judge a Luxury Home Soley By Its Photos
When you start the search for a new home, you likely do so online. Clicking through the photos of different properties can help to give you an idea of what's out there and what you're looking for. However, be careful not to get your heart set on one property due to the photographs or dismissed others that have what you're looking for but don't "wow" you with its images.
Believe it or not, sometimes lavish homes don't photograph that well. This is because they are so large that it can be hard to translate the actual experience of being there into two-dimensions. While photographs can help give you an idea of the architectural style and the layout, it's best to visit homes in person before falling in love or writing them off.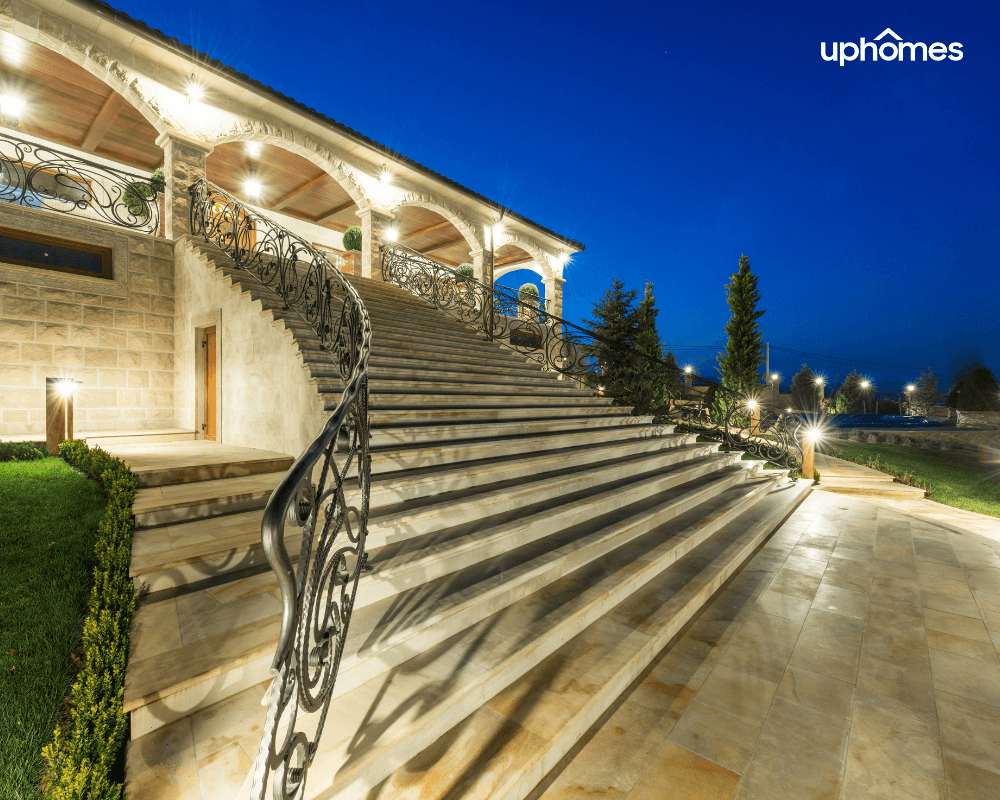 Find the Right Real Estate Agent
Having a good buyer's agent is critical when you are looking for a luxury property. You'll want to find a real estate agent who is very familiar with the area that you are trying to buy a home in.
Viewing a high-end property isn't necessarily the same as viewing an average-priced home in your city. For this reason, you'll want to be working with an agent who is tied in. They'll know which houses you might be interested in and have the ability to set up showings for you. This is the first tip given by luxury home Realtor, Xavier De Buck in his article titled 8 tips for buying a luxury home. This tip is especially important when buying luxury homes as the Realtor will have experience with these types of purchases and can give you the knowledge you need to make a great decision.
Decide What You're Looking For Ahead of Time
When you're shopping for a lavish house, it's easy to get swept away by some of the incredible amenities and designs. All of a sudden, you're enamored with the idea of having a tennis court when you've never been interested in playing tennis before in your life. It's natural to get carried away in this regard, so your best defense is making a list of what you need, what you want, and what you could go either way on.
When you're thinking about what you want out of a home, go beyond how many bedrooms and bathrooms you'll need. Think about the location you want to live in, how much privacy you desire, which amenities are musts and which you could live without, and how the area might change over time. Of course, you'll also want to be attentive to how much you'll want to spend on maintenance and repairs over the years, as luxury homes can be quite expensive to maintain.
Be Patient
Buying a luxury home is different than buying a more typical house. There are fewer buyers in this area, meaning there is less competition and things tend to move more slowly. The last thing you want to do is make a rushed decision when it comes to such a huge financial decision.
If it's time for you to transition to a life of luxury, don't do so in haste. Give yourself time to view a lot of different properties and allow yourself the space to make the right decision.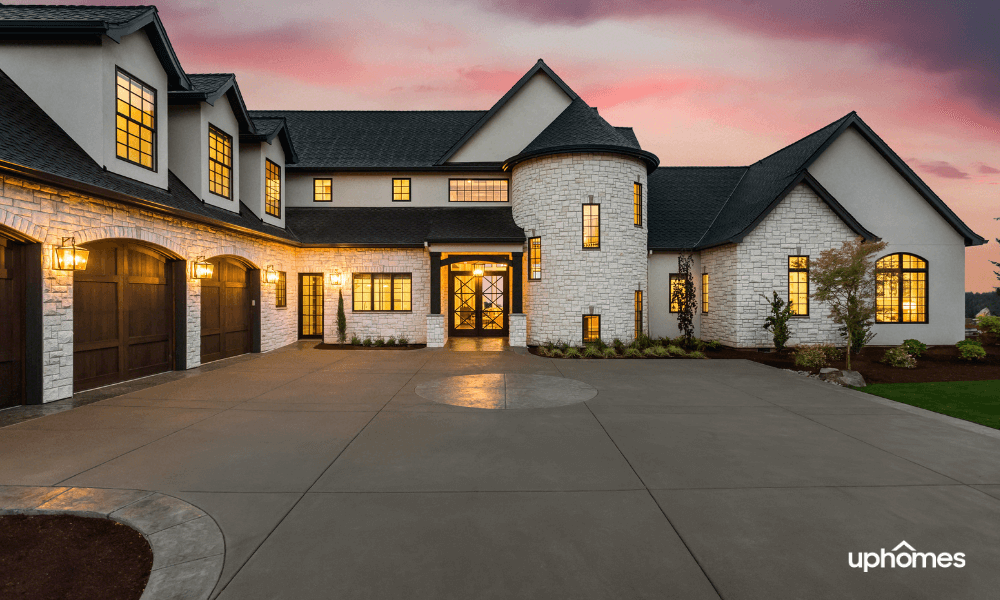 Know the Neighborhoods
If you're moving to a city you've never lived in before, it's not a good idea to do so blind. You'll want to learn about the different neighborhoods and have a short-list of neighborhoods that are most ideal for you. Different neighborhoods will have different amenities, cultures, and vibes. Some neighborhoods are considered luxury neighborhoods and others are not.
You'll also want to look into what the future of the neighborhood holds. Are they planning on doing quite a bit of development that could be noisy and annoying for the years to come? Are they planning to build some new stall buildings that will disrupt your view?
Asking these questions ahead of time can help you make sure you aren't disappointed with your purchase or you don't buy something that's going to lose value rather than appreciate.
Don't Overextend
When you're shopping for a luxury home, it's easy to start creeping up the ladder of square footage and price. Let's face it, there are some homes out there that are absolutely to die for. In the face of luxury properties like this, it's easy to forget every practical consideration you have.
In reality, though, if you buy the most expensive house you can just because you can, you're probably going to be left with some buyer's remorse. The cost of cleaning, maintaining, and upkeeping amenities alone might be enough to drive you over the edge. Be realistic about the size of the house you're looking for and how much you're willing to spend.
The last thing you want to do is buy a luxury home and not be able to fill it with furniture.
7. Luxury Homes Are Marketed Differently
A person who is looking for a more typical house can expect to find most of their options on the MLS. When it comes to luxury homes, however, you shouldn't expect to see all of the options that are actually out there on the MLS. Many times, a luxury home will never actually have a 'for sale' sign in the front yard or a listing online. Instead, it will be marketed through different channels and oftentimes that is word of mouth.
This is because the world of luxury real estate is more exclusive and largely based on word-of-mouth more than it is public-facing. Luxury Real Estate Agents typically focus solely on luxury homes and exist in a small network that is well connected and built upon relationships.
Having the right real estate agent might be more important when you're buying a luxury home than if you're buying a standard home for this reason.
People who are selling luxury homes are aware that if they listed their home on the MLS, they might have a bunch of people come out of curiosity and not for interest. When people are in such a high-income bracket, too, they are concerned with their safety and privacy. For this reason, you need to have a real estate agent that has access to this exclusive stream of high-value home sales.
Final Thoughts on Buying a Luxury Home
Your home is the center of your world, providing you with many things including belonging, security, privacy, control, and identity. It's no wonder that purchasing a home is one of the biggest decisions we make in our lives, as we are selecting the place where we will rest, spend time with family, create memories, and grow older. Buying a luxury home for the right reasons and not the wrong reasons will allow you to feel confident in your purchase and happy with the result.
If you're looking to buy a luxury home, one of the most important things you need to do is find a well-connected and experienced local real estate agent. We can connect you with the luxury Realtors in your area so you can be certain you're buying the best home. Connect with us and we will connect you to the top Luxury Realtor® in your area.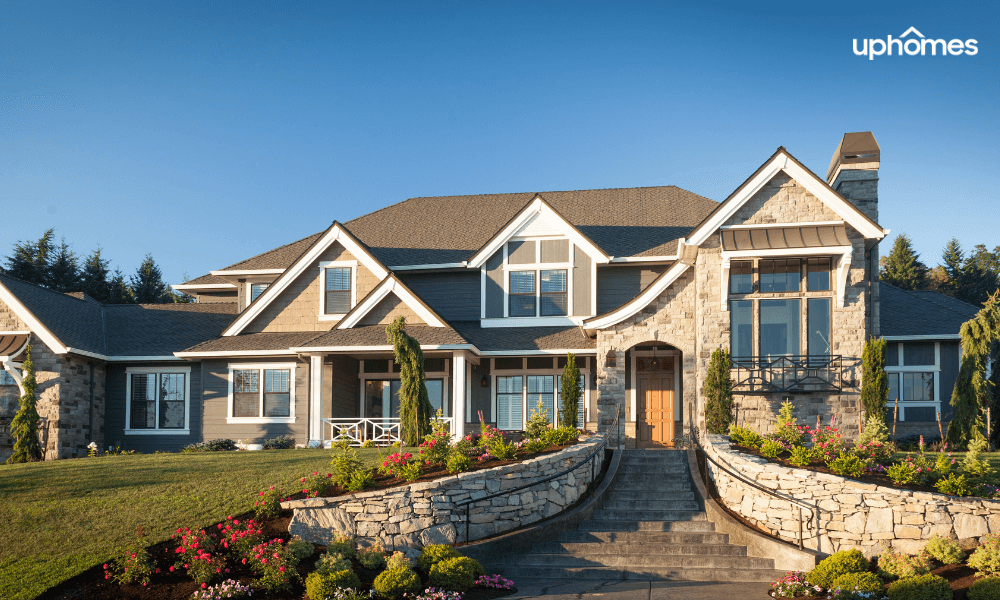 Find your new home
Search real estate and homes for sale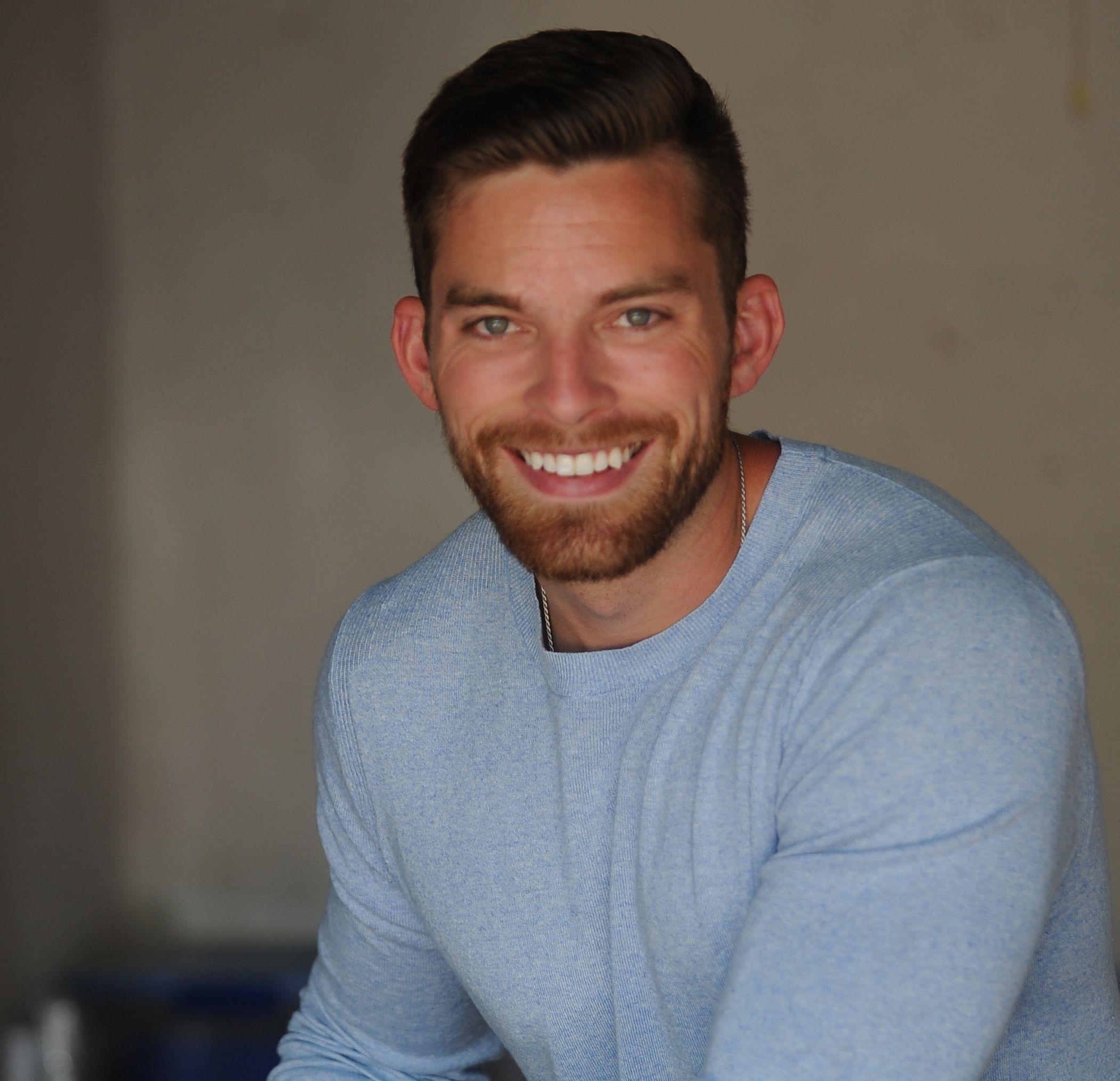 Ryan Fitzgerald
Hi there! My name is Ryan Fitzgerald, and I am a REALTOR®. My goal is to help you learn more about real estate through our Real Estate Blog! Hopefully, you enjoyed the above blog post and it found a way to provide help or value to you. When you're ready to buy or sell a home of your own let us know here. Please feel free to join the conversation by dropping us a comment below.