Military Moving Guide: Active Service and Veterans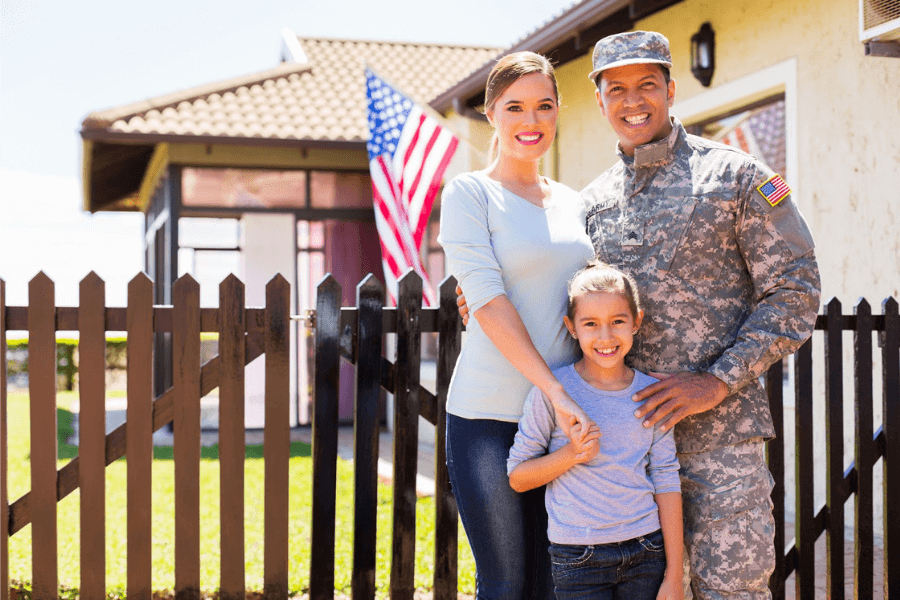 A Comprehensive Guide to Permanent Change of Station and Veteran Home Ownership
Permanent change of station, or "PCS" orders, are a likely possibility for all currently active service members. More than 400,000 service members receive PCS orders annually. Because of the commonality of these orders, the Department of Defense offers several relocation resources for military personnel in any branch. Moving as an active, or even a retired service member can be strenuous, due to both personal and economic factors that affect military personnel. This guide can help veterans and active duty service members navigate PCS orders, as well as homeownership after duty.
PCS Checklist
You should start making preparations as soon as you get your PCS orders. This can make the move smoother for everyone involved, as well as give you a head start on processes that may be time-sensitive. Here are some things to prepare before your change of station:
Create a PCS binder: Your PCS binder should have all the important documents that you and anyone you're moving with may need. This can include identification, medical records, plane tickets, or any moving checklists. Creating a PCS binder can help keep vitals documents organized and accessible.

Find out if your move is DITY: In regards to PCS orders, DITY means "do it yourself." If your move is DITY, then you will pack and move 100% of your belongings. You may be reimbursed by weight after a DITY move. In some instances, you may be able to opt-in, or out, of DITY moves, but this may be predetermined for you. DITY may also be called PPM, or a personally procured move.

Make plans for owned property: Before moving day, you'll want to have plans in place for any property you own. Selling your home, or even renting it out can be a lengthy process, so you'll want to decide what to do as early as possible. Factors, such as whether you'll be moving nationally or internationally, may help you make these decisions.

Research military travel discounts or reimbursements: You may be eligible for discounts on plane tickets, car rentals, or other moving essentials with your military ID. Additionally, service members under a PCS receive a dislocation allowance. This allowance is designed to partially cover costs or reimburse costs associated with moving. A dislocation allowance amount can vary depending on your moving circumstances, military status, and even family size.

Decide on your preferred housing: Before you move, you and your family will want to decide if you want to live in housing provided by the military or live off-base in a private residence. Looking for a new home can be done independently, with a real estate agent, or with military assistance.

Keep needed items accessible: A good rule of thumb for any move is to pack with your first day in mind. This means that it's a good idea to keep things like toiletries, bedding, cookware, and food accessible. If you're moving with small children, keeping favorite toys, clothes, and hygiene necessities accessible for all parts of the journey is a must.

Discover your new area: Moving can be stressful and lonely, especially when it's on short notice or involuntary. This is why it's important to make plans to connect with the community and culture of your new area in your first weeks. This can help you establish connections in the community, as well as make your new location feel more like home. This step can be particularly important for children and teens, who may be more socially or emotionally impacted by a big move.
Your checklist may look different depending on how far you're moving, your moving timeline, and if you're moving with family.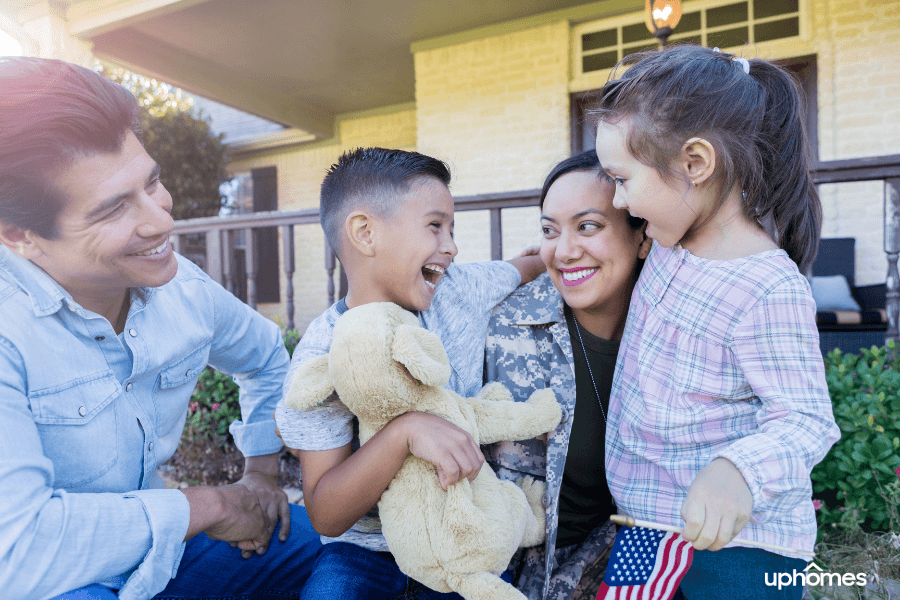 Research
Research is another important part of your permanent change of station, particularly for the civilians in your life. Important research for your move that won't be included in your PCS information could be:
Cost of living in the area;

Local schools or childcare;

Job opportunities for spouses;

Cultural customs;

Public transit availability.
Another important factor of PCS that you'll need to research independently is homeownership. Whether you're buying a newly constructed home or inspecting and buying an existing home, you'll want to be an informed buyer. Property taxes, HOA fees, accommodations and accessibility, neighborhood, and location relative to the things that are important to you — such as the military base — are all considerations to be made when buying a house.

Much of this research can be found online, but if you have the opportunity to go look at homes in person, you may want to take it. This can be a great way to know exactly what you're getting and create a firmer picture of your move in your mind.
Shipping Household Goods
Depending on where you're moving, it may be necessary to ship your furniture and other household items. If you're moving nationally, then you may only need to worry about shipping large items, such as cars or furniture. You have a couple of options for shipping items nationally. You can either hire a shipping company, such as UPS, or rent shipping or hauling equipment and move it yourself. Private shipping or equipment rental companies may offer military discounts, so be sure to ask.
If you're being relocated overseas, this can be a more complicated process due to customs. Before you ship anything, you'll want to make sure that what you're shipping is legal to bring into the country. You can typically find this information on government sites. The military will typically help you arrange a shipping service for furniture or vehicles. This may be a part of your dislocation allowance. International shipping is typically done via sea freight, which can be cheaper, or cargo planes. Each type will have different restrictions with regard to item weight or type. It can be popular to send non-essential items ahead, or as unaccompanied baggage, to your destination. This can cut down on costs and the amount of moving you have to do the week, or day of.
Whether you're shipping nationally or internationally, you'll want to make sure that your furnishings are properly packed and secured, to ensure minimal damage. For particularly sentimental or fragile items, you may want to store them in accompanied or carry-on luggage.
Will the Military Pay to Move my Spouse?
For many, military relocations don't just mean moving for the service member, but for their spouse and children as well. You must be legally married before you receive your PCS to add your spouse to your PCS orders. Moving with your spouse will also increase your dislocation allowance, as more than one person will be impacted by the relocation.
Paperwork and Documentation
Here is some of the paperwork and documentation that should be in your PCS binder for you, and all family members being relocated:
Passport;

Military ID;

Driver's license;

Social security card

Birth certificate;

Marriage certificate;

Certificate of naturalization;

Vehicle lease;

Medical records;

Work/Military Visa.
You may not require things like passports or visas if you are moving nationally. If you are moving internationally, you may also need to provide an immunization record, depending on the country you're relocating to. These papers can also help you get pre-approved for a mortgage, which can further assist your relocation process.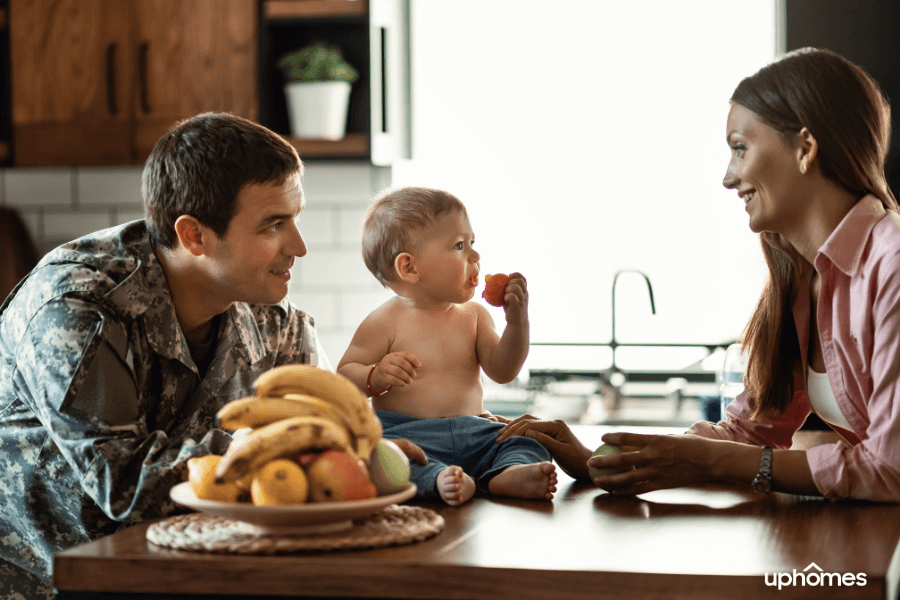 Housing Challenges Faced by the U.S. Veteran Population
Chronic homelessness is an issue that has affected the veteran population for well over a decade, with 37,000 veterans experiencing homelessness in 2019. Post-traumatic Stress Disorder (PTSD) is considered a risk factor that directly correlates with homelessness. As many as 30% of all veterans experience PTSD at some point in their life, which contributes to housing challenges. Other risk factors for homelessness experienced commonly by veterans may include:
Lack of legal aid;

Underemployment due to physical or mental health;

Lack of affordable housing in their area;

Lack of access to necessary accommodations;
The U.S. Department of Veterans Affairs makes continual efforts to reduce the number of veterans experiencing homelessness, including offering housing assistance and community aid. If you or someone you know is a veteran who is at risk of homelessness or experiencing homelessness, you can call the VA helpline (877) 4AID-VET for assistance.
Considerations for Veterans with Disabilities
Veterans with disabilities are at an increased risk for housing difficulties, as having a disability can affect employment and earning power. The VA provides financial compensation for disabled veterans and their families. The Americans with Disabilities Act (ADA) also provides protections for veterans with disabilities, called the Uniformed Services Employment and Reemployment Rights Act (USERRA). USERRA protects veterans from employment discrimination based on disability or accommodations required. USERRA also has programs for employment and reemployment for veterans, with assistance from the Department of Labor and the Department of Justice.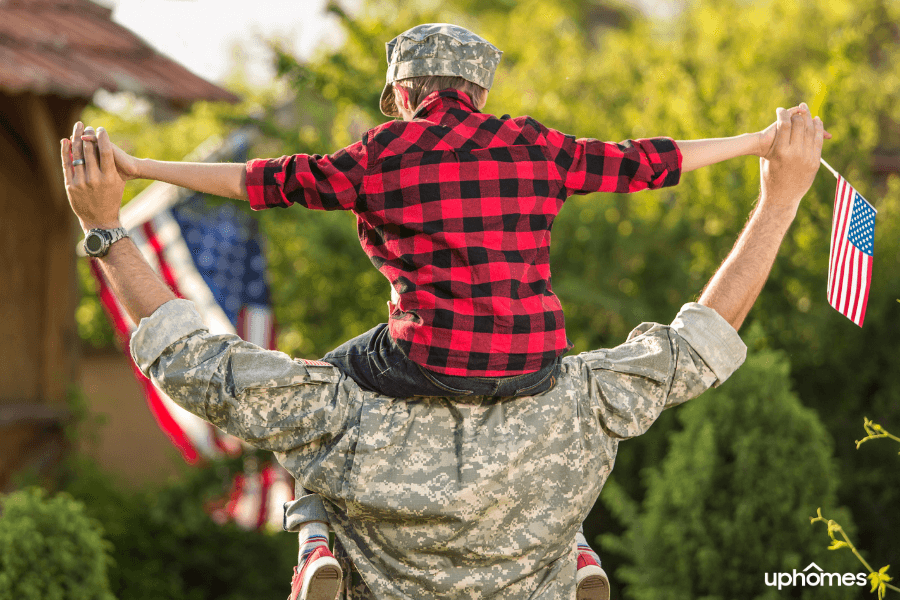 Financial Assistance for Veterans and Service Members
As mentioned before, the VA strives to offer a variety of financial assistance to veterans and active service members. The VA offers financial assistance for:
These are just a few of the financial assistance programs offered by the VA. Other public and private Veteran assistance associations may offer programs for things like first-time homebuyers, travel assistance for families, and other financial needs.
VA Loans and Grants
The VA offers home loans and grants for current service members, veterans, and surviving spouses of service members. These loans are different from their housing assistance programs, as they are funded by private lenders instead of the VA itself. The VA guarantees a portion of the loans on your behalf, meaning that you can get more favorable terms. These loans can help service members who are relocating to a new area get better terms on a new mortgage, as well as veterans who may be ineligible for a traditional mortgage.
Your length of service and duty status will help determine which loan you are eligible for. Currently, the VA offers the following home loans:
Purchase Loans and Cash-Out Refinance: These loans are available for the housing of the spouse and dependents of active-duty service members. To be eligible for these types of loans, you must meet the credit and income requirements, and present a valid Certificate of Eligibility (COE).

Interest Rate Reduction Refinance Loan (IRRRL): The IRRRL is a "VA to VA" loan, meaning you must have a pre-existing VA guaranteed loan on the property to be eligible for this loan. The IRRRL can help lower the interest and monthly payment on an existing VA home loan.

Native American Direct Loan (NADL) Program: This program is designed to help Native American veterans purchase, construct, improve, or refinance their homes on registered Native American trust lands. To be eligible for this program, your tribal organization must participate in the VA direct loan program, and you must present a Certificate of Eligibility (COE).

Adapted Housing Grants: This grant is designed to help veterans with permanent disabilities obtained or related to their military service obtain accessible housing with either a Specially Adapted Housing (SAH) or Special Housing Adaptation (SHA) grant. Both SAH and SHA grants have different eligibility requirements, including proof of disability and homeownership.
Federal and State Resources
Here are some of the federal and state-led organizations that offer veteran assistance. This assistance could be financial, social, lifestyle, and others:
You can find specific veteran assistance programs on your state's website or through your state VA office.
Nonprofit Resources
There are several nonprofits throughout the nation that work toward improving the lives of veterans, active-duty members, and their families. Here are a few nonprofits that offer support for veterans: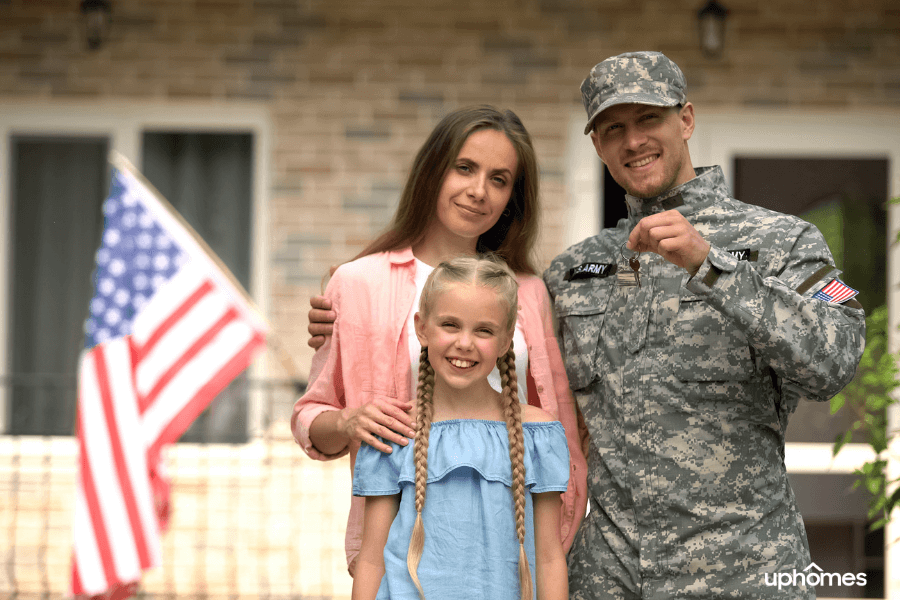 Additional Resources for Home Ownership
Here are some additional resources for current service members or veterans who are trying to buy a new home:

Find your new home
Search real estate and homes for sale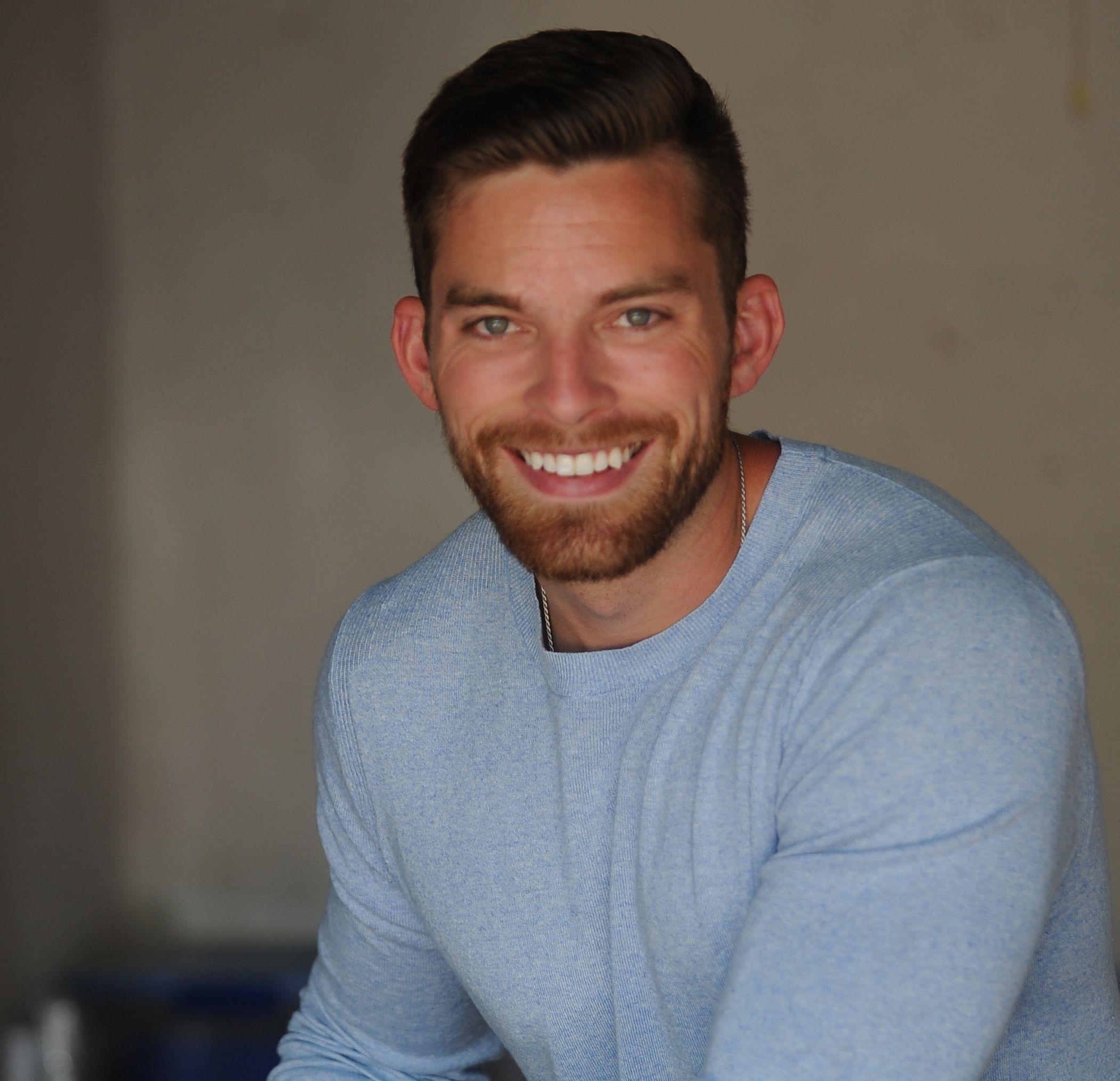 Ryan Fitzgerald
Hi there! My name is Ryan Fitzgerald, and I am a REALTOR®. My goal is to help you learn more about real estate through our Real Estate Blog! Hopefully, you enjoyed the above blog post and it found a way to provide help or value to you. When you're ready to buy or sell a home of your own let us know here. Please feel free to join the conversation by dropping us a comment below.