How to Buy a House as a Single Parent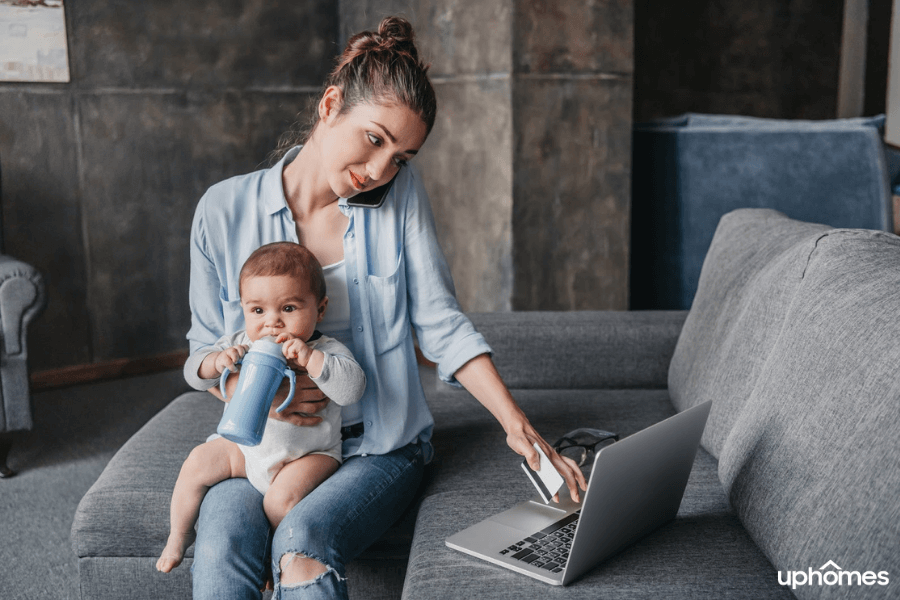 Help for Single Parents Buying a Home: Grants, Loans, and Assistant Programs
Buying a home as a single parent is not an easy feat. With raising children and staying on top of other financial duties on your mind, putting a down payment on a new home may seem out of reach. For those going through a divorce, the process may be even tougher — you might be worried about not only buying a new house but also selling an old one.
Supporting a family on a single income can also mean that it will be harder to qualify for a home loan, making the process hard to even start. However, there are many assistance programs available for single parents who make a modest income or have a poor credit history. Buying a home as a single parent may be challenging, but it's not impossible.
Continue reading to decide if owning a home is the right choice for you and your children and to find resources on how to go about the process.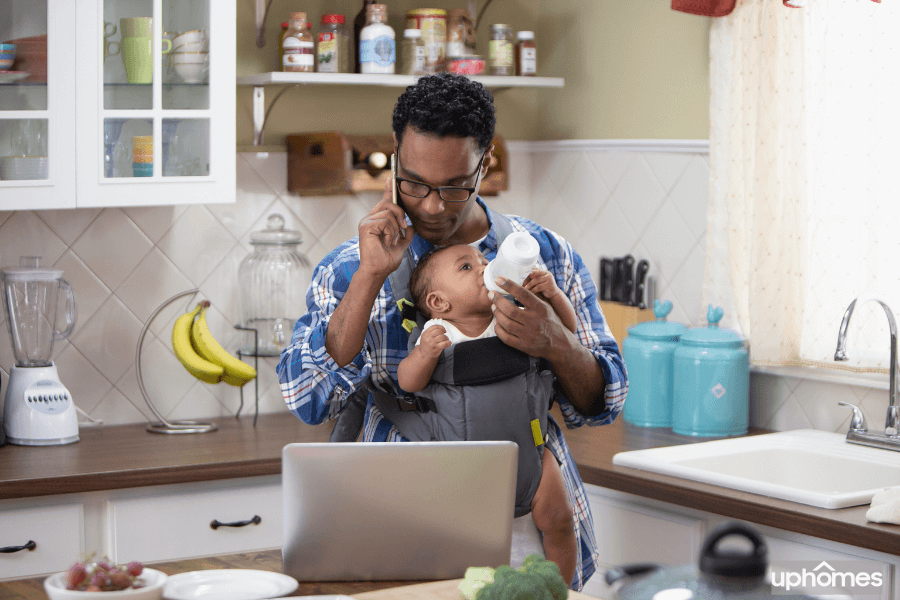 Single Parent Housing Challenges and Barriers
Much of the challenges associated with being a single-parent homeowner are related to finding, keeping, and affording secure housing. As mentioned above, single parents living off of modest incomes have many matters to worry about.
As a single parent, you may worry about finding a home in a location that is safe for your children and a walkable distance from their school. You may worry that the cost of owning a home will make it harder to meet other financial obligations, such as paying off other loans or regularly affording food. You may even worry about not qualifying for a home loan.
Financial struggles are not the only contributor to the threat of housing insecurity though. Social, relationship, and emotional struggles may just as well be a concern. Single parents who are victims of abuse and have unexpectedly fled their previous home are likely to be fearful of homelessness or living in shelters, among other stressors such as food insecurity.
Each of these challenges can be addressed by finding the proper resources — which will be included below.
Financial Burdens
Below is a list of financial burdens that single parents may endure, to expand upon what was previously mentioned:
Rising rent prices: In the U.S., rent prices are rising, making it more and more difficult to be a renter. Buying a home may be a more popular option given rising rent prices. But homeownership isn't a walk in the park and making a down payment can be a struggle in and of itself.

Discrimination: Housing discrimination tends to be a serious concern among minority groups, such as women, low-income individuals, or even young adults. You may face discrimination in regards to renting or securing a home loan.

Lack of affordable child care: If housing is eating up a lot of your finances, finding affordable child care can also become a challenge.

Financial hardships of escaping an abusive situation: Escaping an abusive situation may mean leaving with nothing more than the clothes on your back. You and your children may have left behind valuables, assets, and necessities.

Divorce: Lastly, the cost of a divorce can be a financial burden in and of itself. Lawyers, filing costs, court fees, and other expenses are to blame.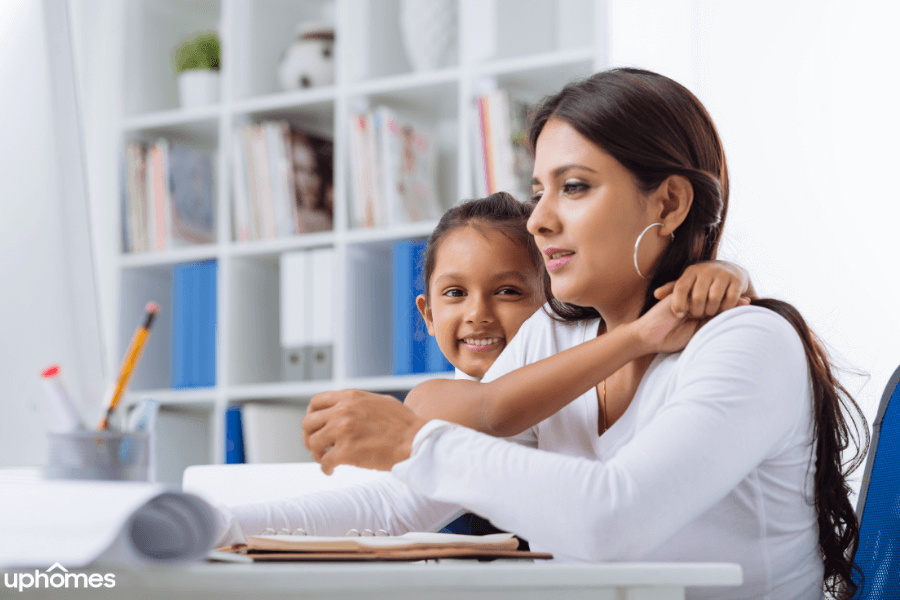 Homeownership for Single Parents: Benefits and Considerations
Homeownership can have myriad benefits for single parents — both financially and socially. For single parents, homeownership could mean family stability. For instance, you will get to choose where you live, which neighborhood you're in, and where you will send your children to school.
Of course, there are disadvantages to being a homeowner as well. With homeownership comes less mobility; having a mortgage can make relocation difficult and selling your home may not occur as quickly as you'd like. Maintenance and repairs are also your responsibility; if the roof or air conditioner goes out, it is on you to have it fixed. Other drawbacks could include high upfront costs, the risk of fluctuating property values, and illiquidity. Due to these drawbacks, some may wish to rent instead.
Below are a few advantages of homeownership to keep in mind when deciding whether to rent or buy a home:
Owning a Home Builds Equity
Owning a home should be thought of as a long-term investment as it is a purchase that builds equity. If you sign a lease and decide to sell the home only after 2 or 3 years, you may not make any returns. However, if you hold onto the property for a while and make regular investments into it, you may be able to sell your home for much more than you bought it for.
Regular investments into a home could include building a new kitchen, redoing the roof, or adding a fresh coat of paint. Each of these purchases adds value to your home, upping its cost and making it more attractive to future buyers.
If you find a home in an up-and-coming area and put a lot of thought and time into making it better, then that return-on-investment may be worth buying a house.
Homeownership Tax Benefits and Deductions
The tax code in the U.S. provides several benefits to people who own their homes — namely, in the form of federal tax breaks. If you itemize deductions on your tax return, you can deduct your mortgage interest, property taxes, and other expenses up to a specific limit. All of your itemized deductions, however, must exceed the IRS standard deduction to be worth going through the trouble to get the tax break.
The IRS standard deduction changes with every tax season. Go to IRS.gov to calculate the amount of your standard deduction, as well as to find out what the IRS's standard deduction is for the year you're filing.
Family Stability Comes With Homeownership
With homeownership comes many benefits directly related to your family. In terms of security and stability, you'll have the ability to choose where you and your children want to live or where you want to send them to school. Finding a home in a walkable area close to kid-friendly places — such as parks and playgrounds — may be one of your top priorities.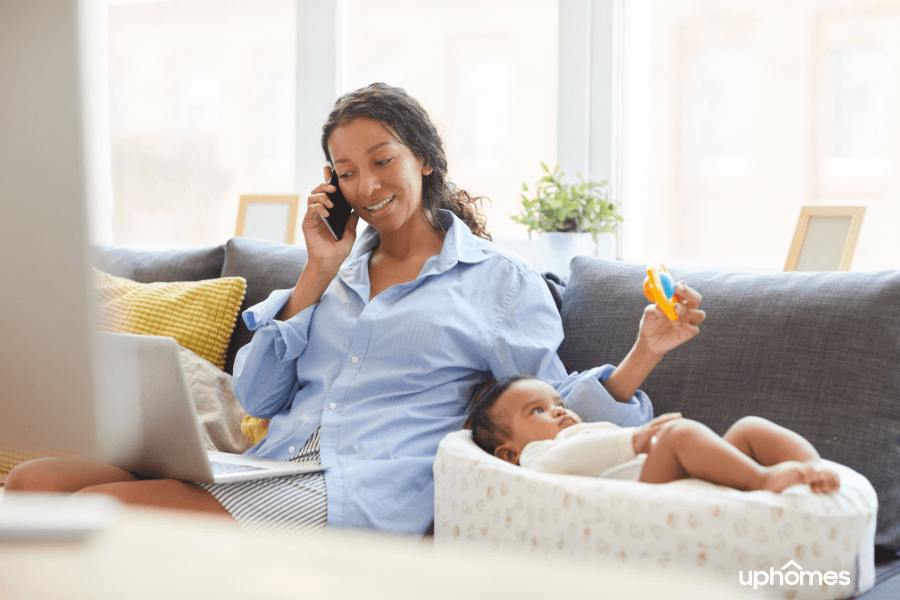 Finding the Right House
If you've decided to buy a home then the next step is to figure out what you're looking for. Consider the following questions when making that decision:
What size house do you want? - Consider how big your family is when deciding what size house you want. You'll want to think about the number of bedrooms, bathrooms, how much privacy there is, or how much storage space there is.

Do you like the area? - When you buy a home, you're agreeing to become a part of the neighborhood. For most people, location is everything. Make sure you live in an area you like and that your children like as well.

Does the house have potential? - Almost every house will have some level of compromise. The kitchen might be outdated or the floors might need to be redone. Ask yourself if there is potential to resolve those issues over time and up the value of your house. If there is too much work to be done on older houses you're looking at, buying a newly constructed home may be worth the investment.

Does it fit your future? - Ask yourself whether the home and location are suitable for your future. This could mean seeing if there are enough job opportunities nearby, good schools in the area, or if it's a decent place to raise children.
How Much House Can You Afford?
Of course, finding the right home means being rational about how much you can afford. The 28/36 ratio is a good rule of thumb for determining home affordability.
The rule states that you shouldn't spend more than 28% of your monthly gross income on home-related costs and 36% on total debt-related costs — such as mortgages, credit cards, auto, or student loans.
You should use a mortgage calculator to determine how much money you can put towards monthly payments.
Factoring in Other Costs of Being a Homeowner
One of the most important things to remember about being a homeowner is that there will be ongoing expenses — some expected and others unexpected. All of these costs will have to be factored into your budget. If you can barely afford the monthly mortgage on a home, you may have trouble down the road paying these other costs.
Ongoing expenses typically include:
Home/Yard Maintenance;

Repairs;

HOA Fees;

Property Taxes.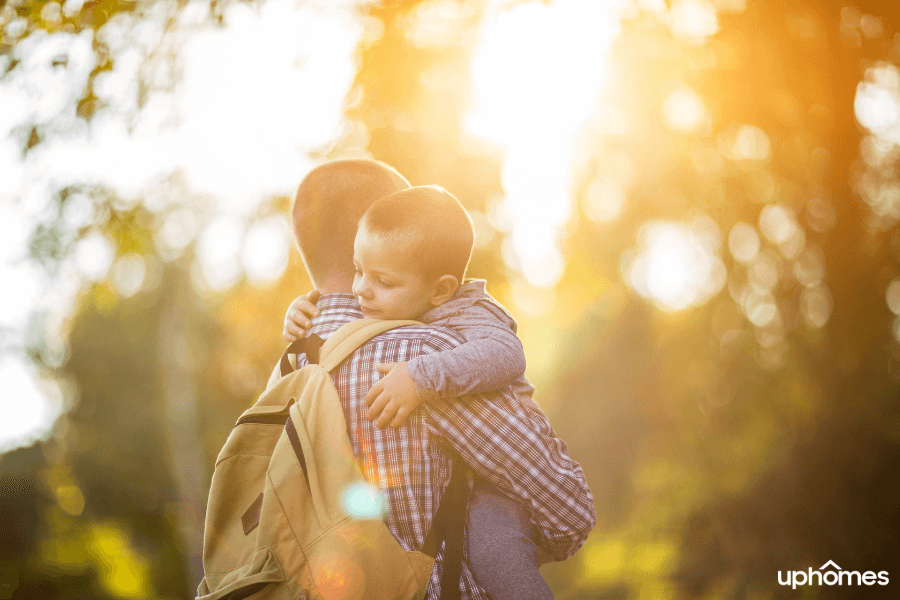 Financial Assistance for Buying a House
There are several grants and other forms of financial assistance available to homebuyers. Some qualifying factors for financial assistance include being a first-time homebuyer, a single parent, or low-income, among other factors.
Fannie Mae and Freddie Mac Home Loans
Fannie Mae's HomePath ReadyBuyer program provides an incentive for first-time homebuyers. It offers buyers an opportunity to get 3% of the purchase price back as a part of the closing cost.
Federal Government Programs and Grants
Federal government programs and grants for single parents buying a house include:
Federal Housing Administration loans: Federal Housing Administration (FHA) loans are insurance-backed mortgages provided only by FHA-certified lenders. These are available throughout the U.S. and its territories. As one of the largest mortgage insurers in the world, the FHA has helped millions of families become homeowners.

USDA Loans for Rural Homebuyers: The USDA provides loans for rural homebuyers looking for single-family or multifamily homes. Eligibility for these loans and grants is based on income and varies according to the average median income for the area of purchase. The multi-family housing program is ideal for people who are low-income, seniors, disabled, or work as domestic farm laborers.
Local and State Programs
Local and state programs for single parents buying a house include:
The Department of Housing and Urban Development: The Department of Housing and Urban Development (HUD) addresses America's housing needs by improving communities and enforcing fair housing laws.

HUD Homeownership Voucher program: HUD features a program that helps those assisted by the Housing Choice Voucher homeownership program to buy homes and meet other housing expenses. Specific income and employment requirements must be met to become eligible. You must also be a first-time homebuyer. Use the site linked above to find who administers HCV programs near you.

Public Housing Agency: Public Housing Agencies (PHA) are dictated by the state. For public housing assistance or to find out if you're eligible, contact your local PHA.
Financing Options for Single Parents Buying a House
Other financing options for single parents buying a house:

Find your new home
Search real estate and homes for sale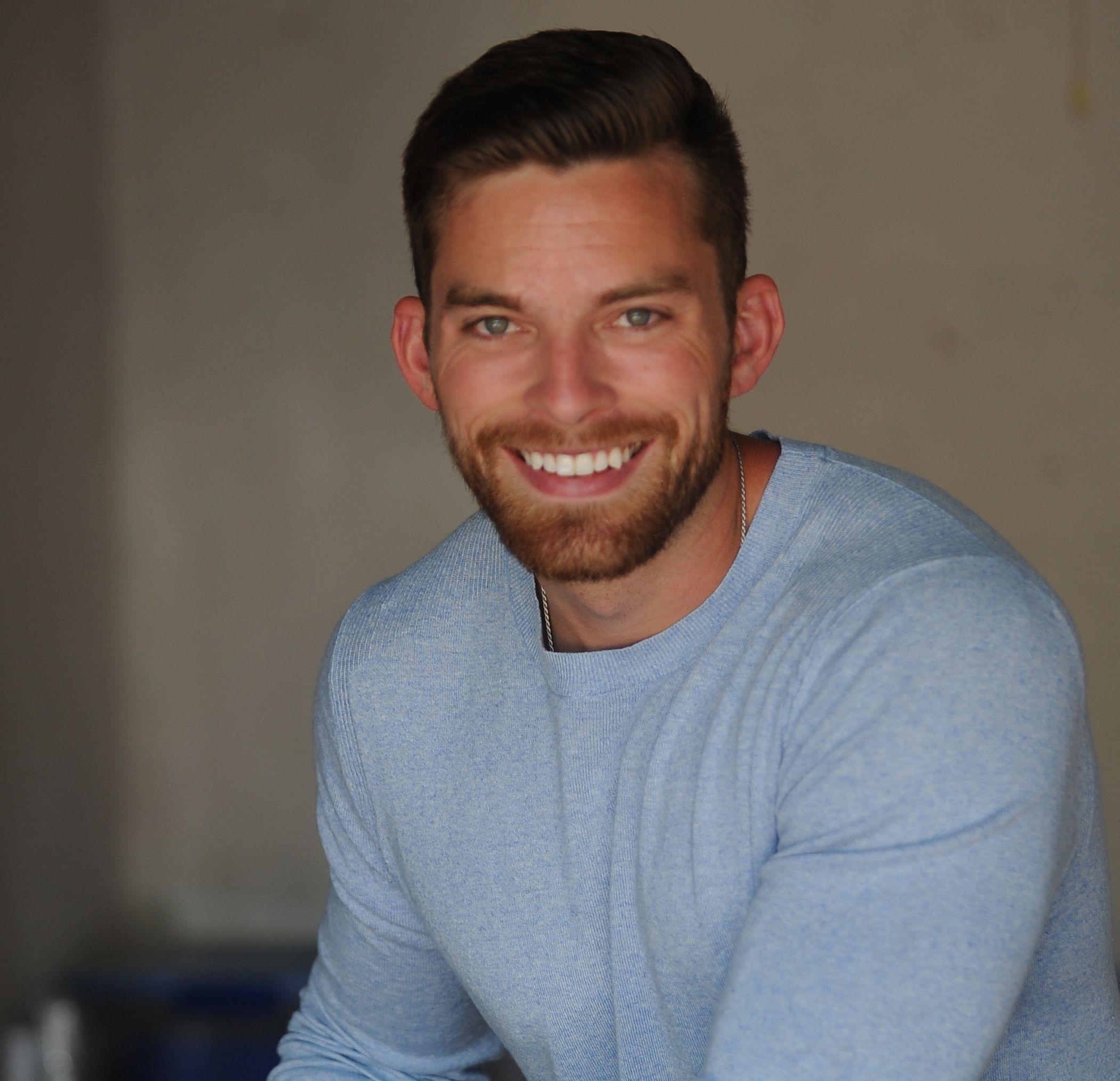 Ryan Fitzgerald
Hi there! My name is Ryan Fitzgerald, and I am a REALTOR®. My goal is to help you learn more about real estate through our Real Estate Blog! Hopefully, you enjoyed the above blog post and it found a way to provide help or value to you. When you're ready to buy or sell a home of your own let us know here. Please feel free to join the conversation by dropping us a comment below.